2020 Valentine's Day Gift Guide – For Her
It's that time of year to show your loved one how much you care using more than just words. Sure, you can head to the nearest mall and hop from one store to the next in search of a Valentine's Day gift, but who does that any more? Stick with our curated gift guide to peruse an extensive range of choice products without so much as getting up off the couch. Don't you just love the 21st century?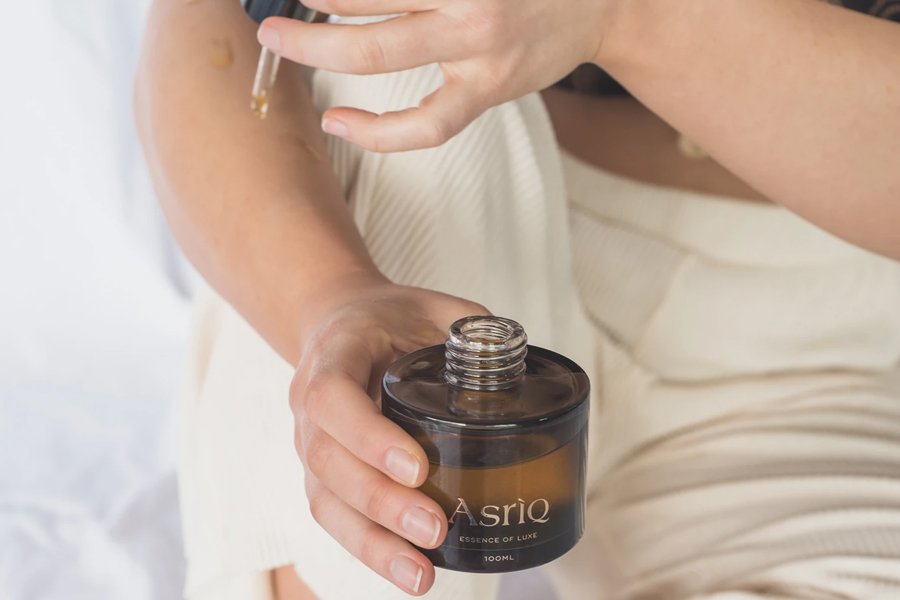 1. Asriq Luxe Body Oil
Packed full of nourishing and exotic ingredients, Asriq Luxe Body Oil rejuvenates the skin, boosts overall appearance, and smells downright enticing in the process. She'll fall in love with this stuff and so will you.
Features: Fruity, Peach, Citrus, Orange, Mandarin (Top Notes); Orange Blossom, Jasmine, Rose, Ylang (Middle Notes); Vanilla, Woody, Amber, Sandalwood, Cedarwood, Patchouli, Vetiver (Base Notes)
Price: AU$139.95
Buy it here (AUS)   Buy it here (US)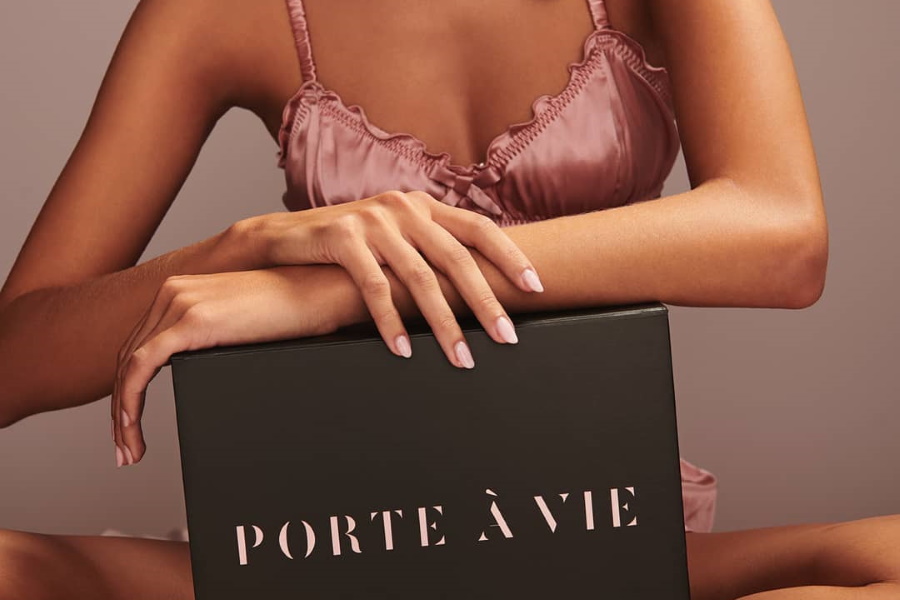 2. Porte-à-Vie Lingerie
Don't settle for generic knock-offs when you can scoop up the real thing, better known as Porte-à-Vie designer lingerie. Available in various styles and sizes, these tantalising undergarments strike the perfect balance between provocative and playful.
Price: from $49.95
Buy it here (AUS)   Buy it here (US)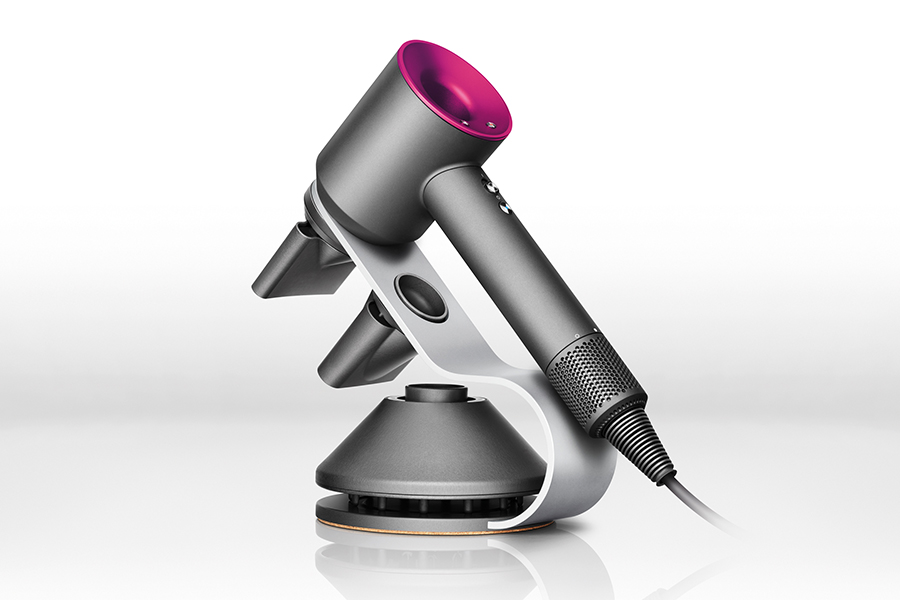 3. Dyson Supersonic Hair Dryer (with Bonus Supersonic Stand)
If you don't expect her to go absolutely wild over a Dyson Supersonic Hair Dryer, then you don't know women as well as you thought you did. Engineered to work on different hair types, it moves fast and avoids extreme heat. Act now and the brand will throw in a complimentary Supersonic Stand, valued at $99.
Features: Dyson digital motor V9 (spins up to 110,000rpm); 13-blade impeller
Colour options: fuchsia
Price: $549
Buy it here (AUS)  Buy it here (US)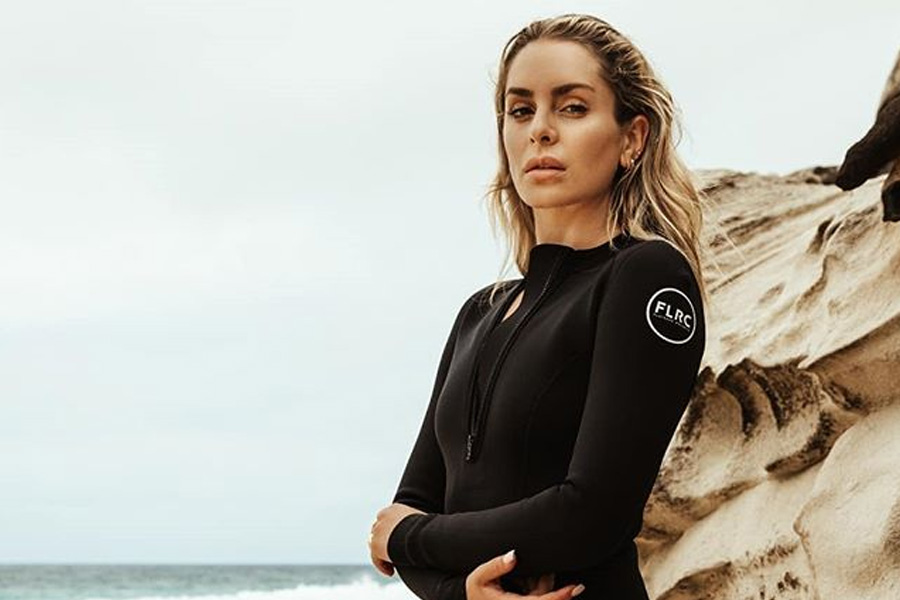 4. Flatrock Wetsuits – Paz Series 1.5mm Women's Summersuit
Treat your little gurfer right and grab her the Paz Series 1.5mm Women's Summersuit from Flatrock Wetsuits. Built from a lightweight, ultra flex neoprene and comes in a simple yet elegant design will ensure that she feels comfortable in her own skin and can focus on what really matters – the surf.
Features: lightweight, ultraflex neoprene
Colour options: black neoprene, white logo
Price: AU$169.99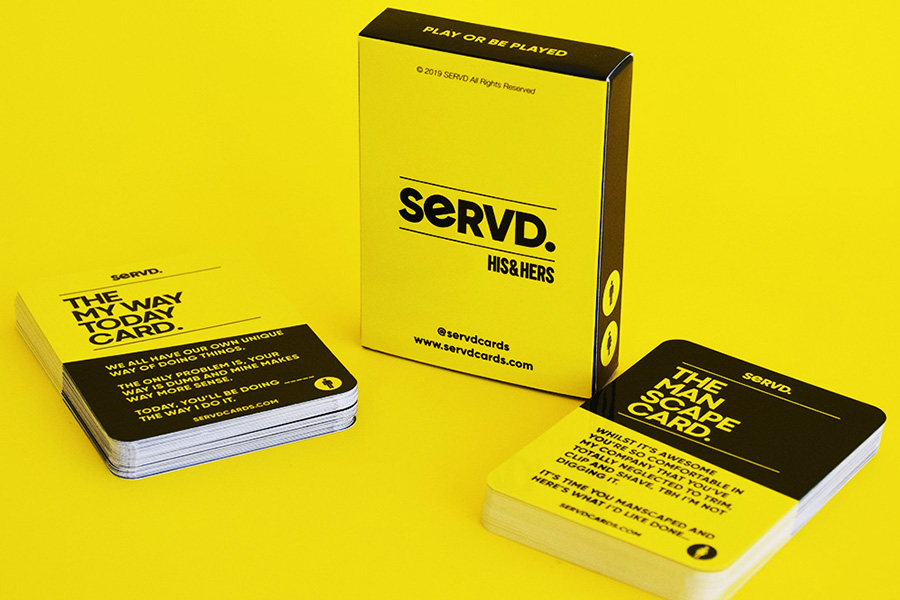 5. Servd Card Game
More than a card game, Servd might very well be the main ingredient to a healthy relationship (or its final undoing). On each card is a specific action or request, which must be respectively employed or heeded by the participants. Need a boy's night out with the fellas? There's a card for that. Want her to perform a sexy dance in the bedroom? There's a card for that too. Hey, rules are rules.
Price: from AU$34.39
Buy it here (AUS)    Buy it here (US)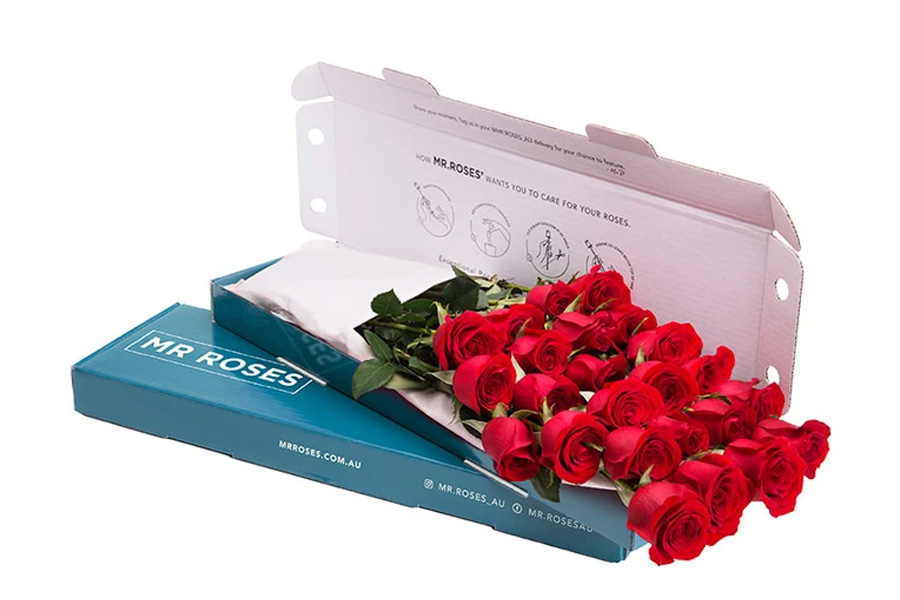 6. MR ROSES
When it comes to Valentine's Day gifts, no one argues with a bouquet of beautiful roses. Enter Australia's own MR ROSES, which takes the concept to brilliant extremes by way of unique presentations and assorted gift packs. Forget all that "rose by any other name" stuff because these flowers are a cut above.
Price: from AU$55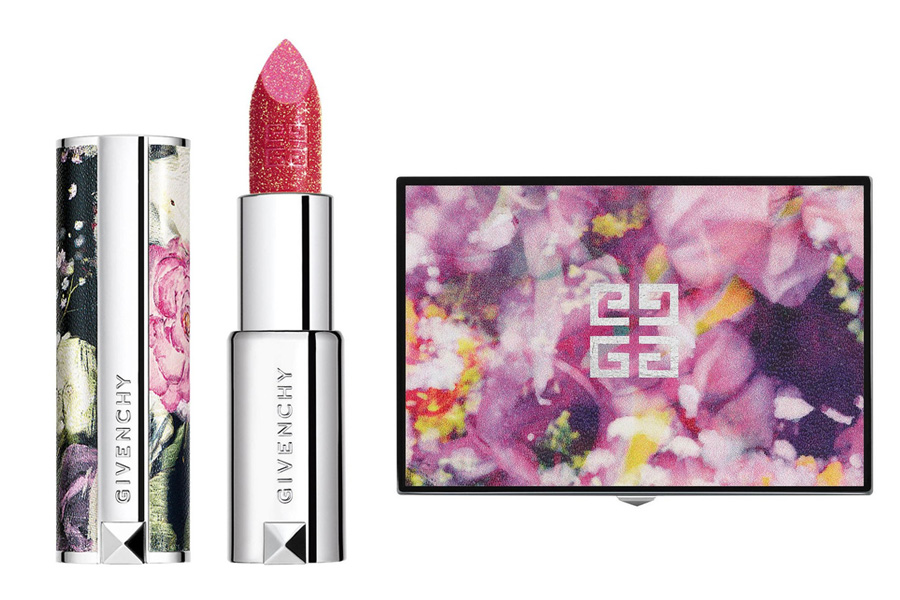 7. Givenchy Gardens Le Rouge Sparkling Lipstick & Prisme Blush Duo
It is true that diamonds are a girl's best friend, but this has to be a pretty close second. Similar to diamonds, the Givenchy Gardens Le Rouge Sparkling Lipstick projects a multitude of shades and starry pigments when met with light. Pair it with the Prisme Blush and she is guaranteed to be over the moon with your gift-giving abilities. A little bit of luxury that she can carry with her everywhere she goes. And every time she applies her sparkling lipstick, she'll think of you. It's a win-win really.
Price: from AU$41.30
Buy it here (AUS)   Buy it here (USA)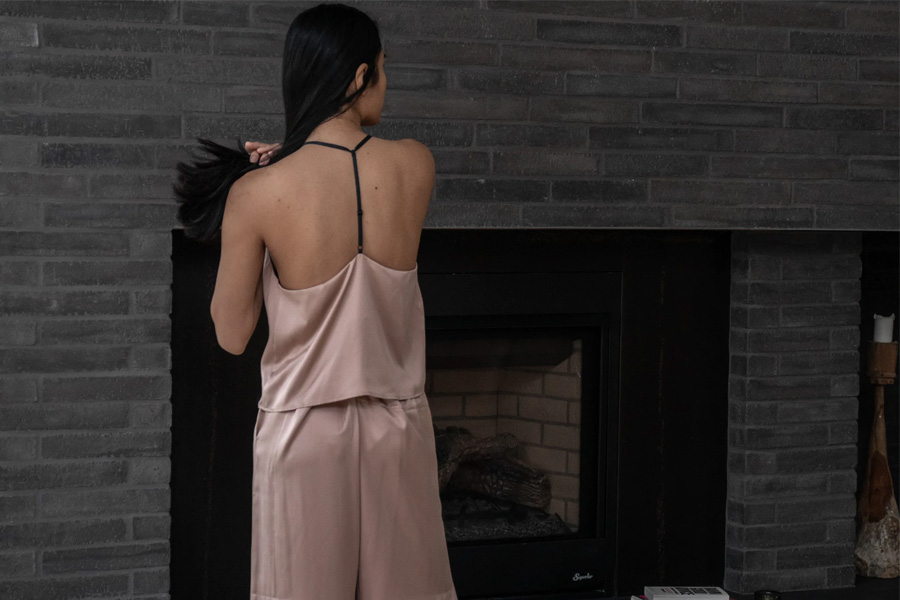 8. Lunya Washable Silk Cami Pant Set
Slip her into something more comfortable with this Cami Pant Set from Lunya. Made from 100% washable-silk, it's naturally cool to the touch, supremely wearable, and effortlessly eye-pleasing.
Features: 100% washable silk
Price: from $154.98
Buy it here (AUS)  Buy it here (US)
9. iPad Air
Weighing less than 500g, the iPad Air has everything she could possibly want and will enable her to get things done pretty much anywhere. Sleek design and powerful performance without compromising on the quality we all know and expect from Apple products.
Colour options: Space Grey, Silver, Rose Gold, Green, Sky Blue
Price: from AU$899
Buy it here (AUS)  Buy it here (USA)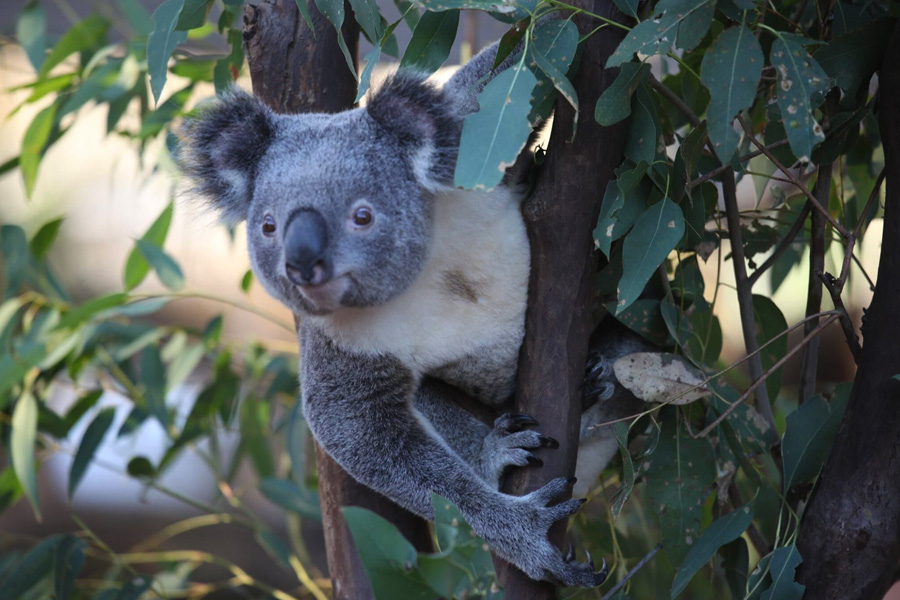 10. Champainting with Koalas with Sydney's Cork and Canvas
This might just be one of the best date night ideas EVER. A Koala-ty date night if you will. While the concept of paint and sip is not new, Cork and Canvas (the Australian OG) continue to innovate with new and exciting additions to the drink-while-you-let-your-inner-artist-shine experience. This Valentine's Day, guests can get up close and personal with the world's favourite cuddly marsupials at Sydney Wildlife Zoo. When guests arrive at Koala Rooftop, they can sip on bottomless sparkling, red & white wine, beer and soft drinks throughout the evening while admiring the beautiful city skyline and, of course, paint up a storm. Tickets also include plenty of delicious food so there's no chance of anyone leaving hungry. Tickets are limited, so make sure you get them while they're still available.
Price: from $195 per person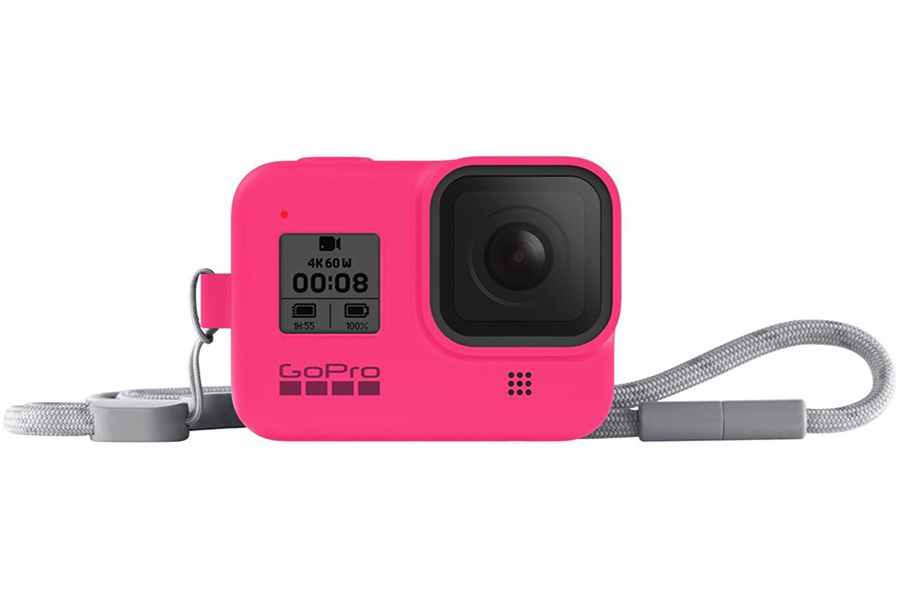 11. GoPro HERO8 Black with Red or Pink Sleeve & Lanyard Set
She might be a modern-day thrill-seeker, but don't take that to mean she doesn't have a soft spot for pretty colours. Get her a GoPro HERO8 Black with a red or pink sleeve and lanyard and she'll be satisfied on all fronts.
Price: from AU$29.95
Buy it here (AUS)   Buy it here (US)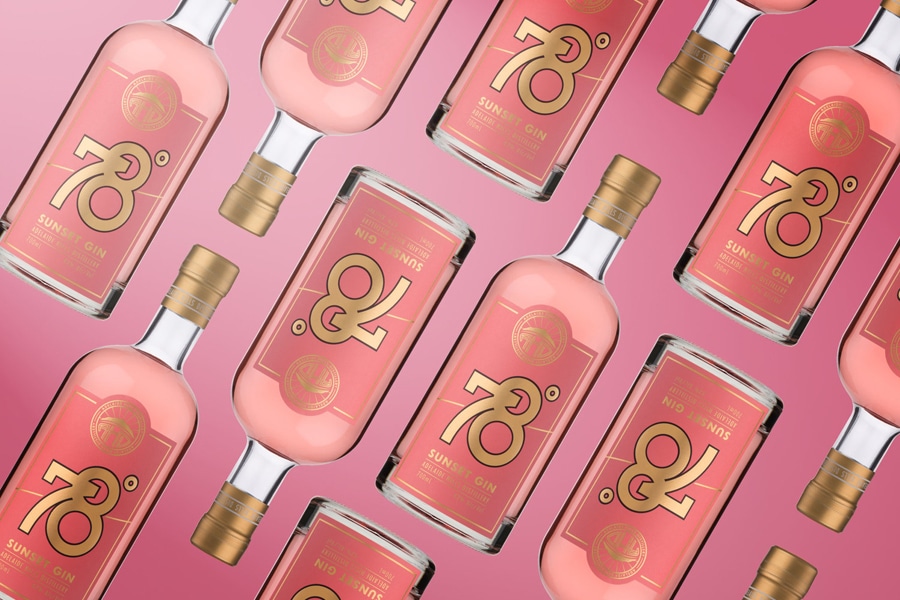 12. Adelaide Hills Sunset Gin
Combining fresh red berries with premium botanicals and other choice ingredients like pine, 78 Degrees Sunset Gin imparts with gorgeous pink colour and exquisite taste. Add tonic and a strawberry garnish and sip with relish as the sun goes down. It's the Aussie way.
Price: from AU$79 per bottle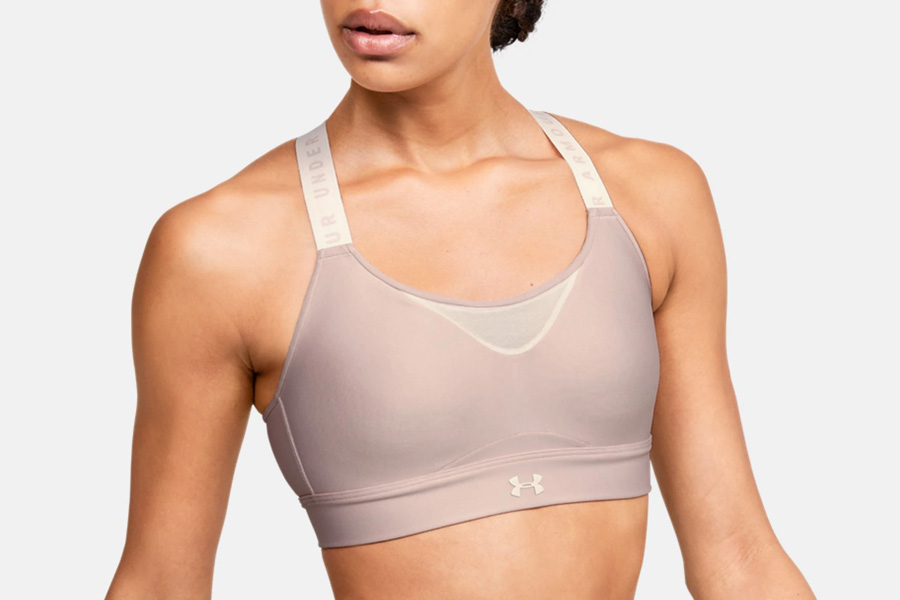 13. UA Infinity High Sports Bra
For the fitness freak in your life, we present the perfect sports bra. It comes from UA and delivers aerodynamic comfort, lightweight support, perforated zoned cooling, added breathability, and quick-dry technology, amongst other things.
Colour options: black, pink
Price: from AU$80
Buy it here (AUS)   Buy it here (USD)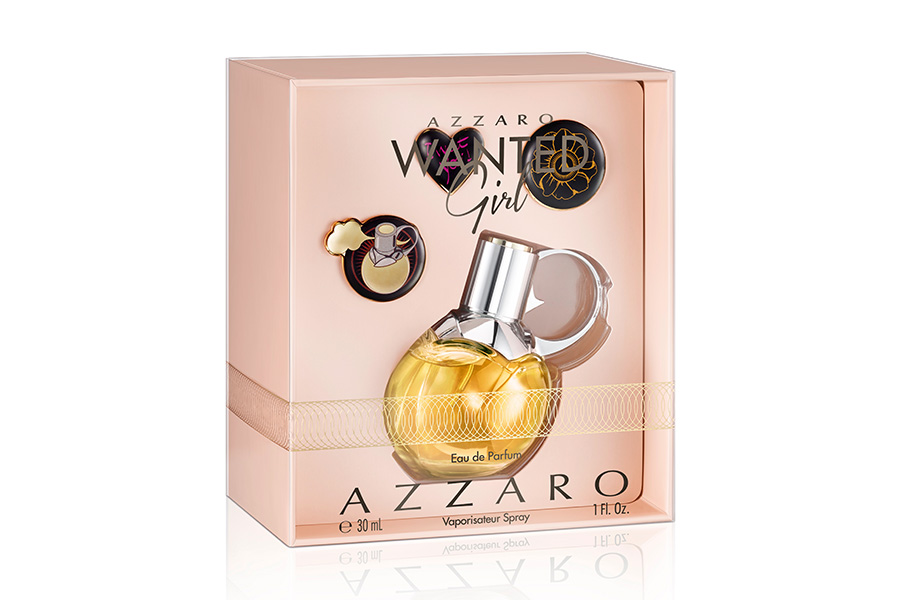 14. Azzaro Wanted Girl Valentine's Gift Set
Azzaro Wanted Girl perfume takes the shape of a grenade and its amazing scent will accordingly blow you away. With this pheromone-booster in her arsenal, she'll be a wanted girl, indeed.
Buy it here (AUS)   Buy it here (USA)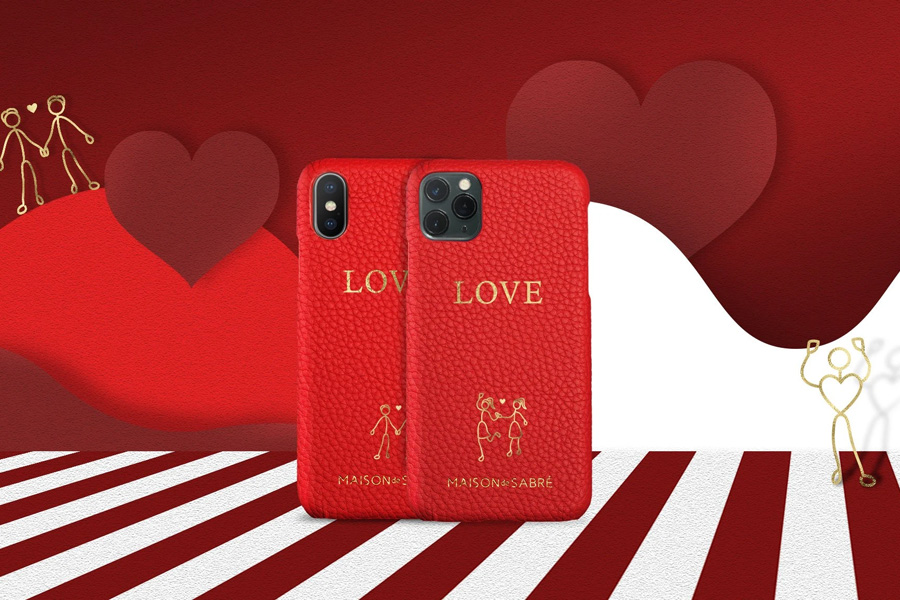 15. MAISON de SABRÉ Personalised Phone Cover
Sometimes, a little thing can go a long way and this is one of those times. Choose amongst a limited edition range of personalised phone covers and your loved one will always carry you with them. After all, who goes anywhere without their phone these days?
Price: from $63.20
Buy it here (AUD)   Buy it here (USA)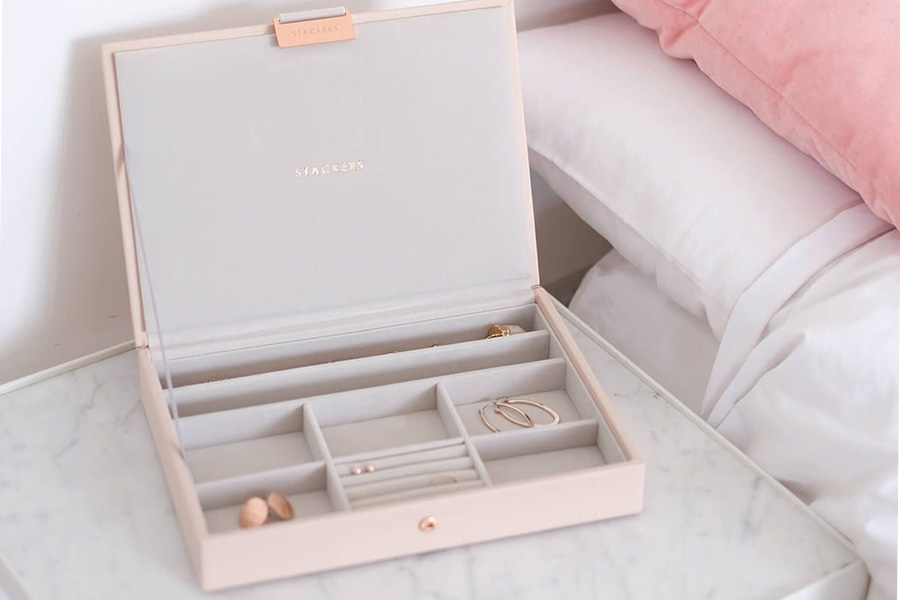 16. Stackers Blush Pink Jewellery Box
Equipped with various compartments and available in the colour of Blush Pink, this classic jewellery box works as a standalone piece and a stackable one too. We guess it depends on how much jewellery your loved one has!
Features: stackable; can be stand-alone; with a lid
Price: from AU$61.95
Buy it here (AUD)   Buy it here (USA)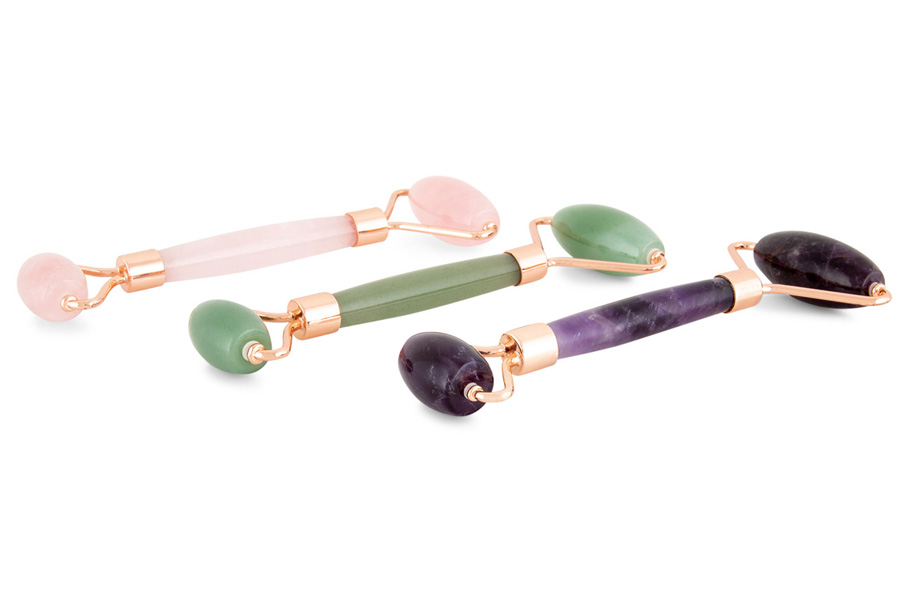 17. Illuminate Me Facial Roller Trio Set
Crystal facial rollers are so hot right now and it's time to get her in on that smooth healing action. This high-quality trio set consists of a Rose Quartz roller, Amethyst roller, and Quartzite Jade roller, making for an ideal starting point.
Features: Rose quartz, amethyst, quartzite jade, steel (material)
Buy it here (AUD)   Buy it here (USA)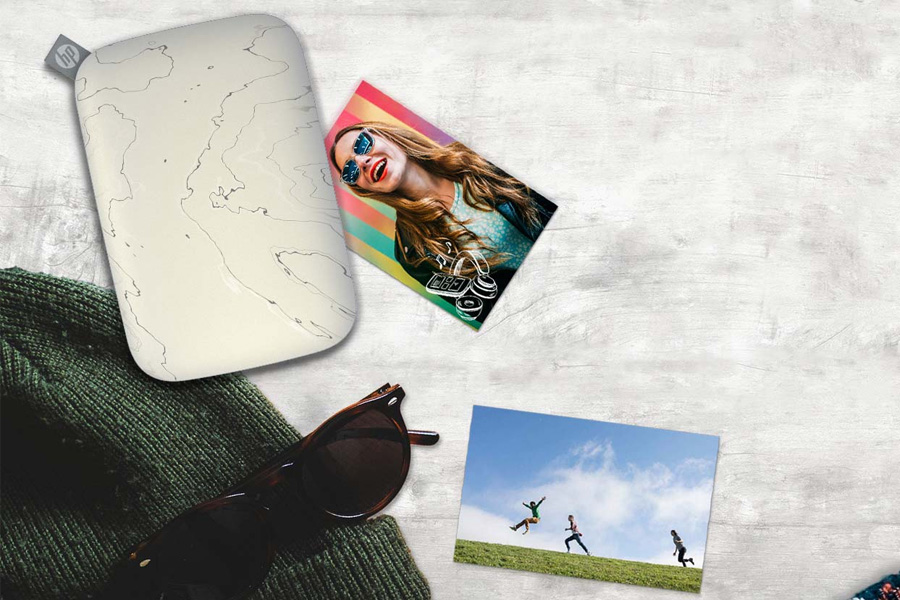 18. HP Sprocket Select
Combining retro fun with modern technology, HP Sprocket Select allows you to edit and print stickable photos from your smartphone. If you're looking for a novel gift that she'll never see coming, you've found it right here.
Features: Zink Technology (printing technology); glossy photo paper (print media); 2.3×3.4″ Photos
Price: from AU$129.99
Buy it here (AUD)   Buy it here (USA)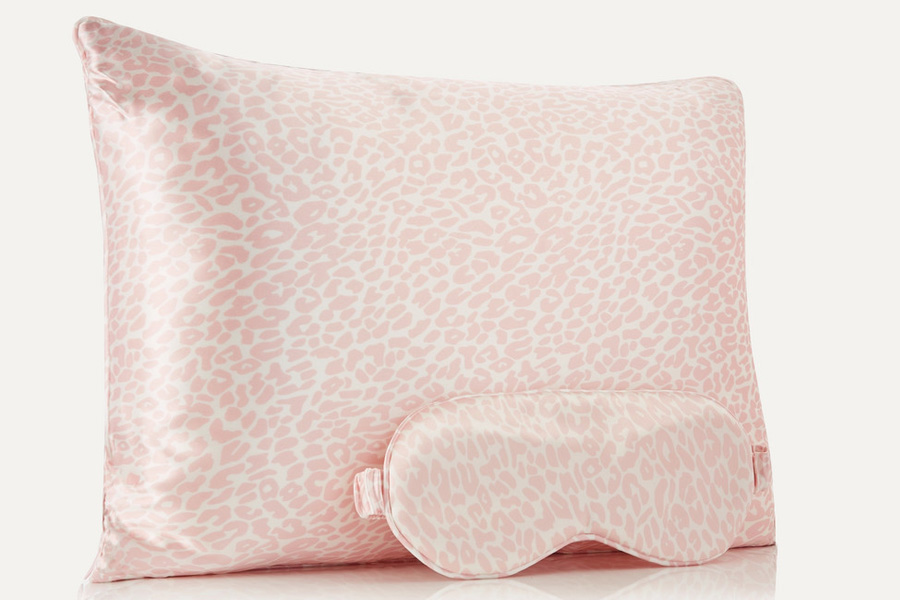 19. Slip Beauty Sleep To Go Leopard-Print Travel Set
All it takes is a mere glance at this silky travel set to know whether it's the one for her. Made from 100% silk and with anti-ageing and anti-frizz hair benefits, there's no doubt she'll absolutely adore this gift.
Buy it here (AUD)   Buy it here (USA)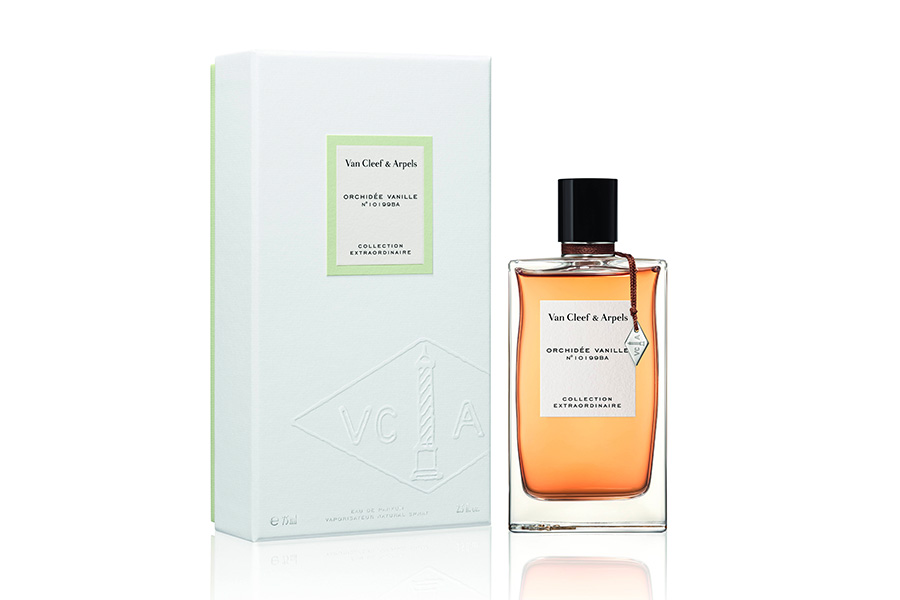 20. Van Cleef & Arpels Collection Extraordinaire Orchidée Vanille
This haute couture scent with notes of musk, vanilla and orchid is the essence of luxury in a bottle. She'll savour every drop and equally, you'll enjoy the smell of the divine fragrance on her skin. A Valentine's gift made in heaven.
Features: Musk, Vanilla and Orchid (notes)
Price: from $225
Buy it here (AUS)   Buy it here (USA)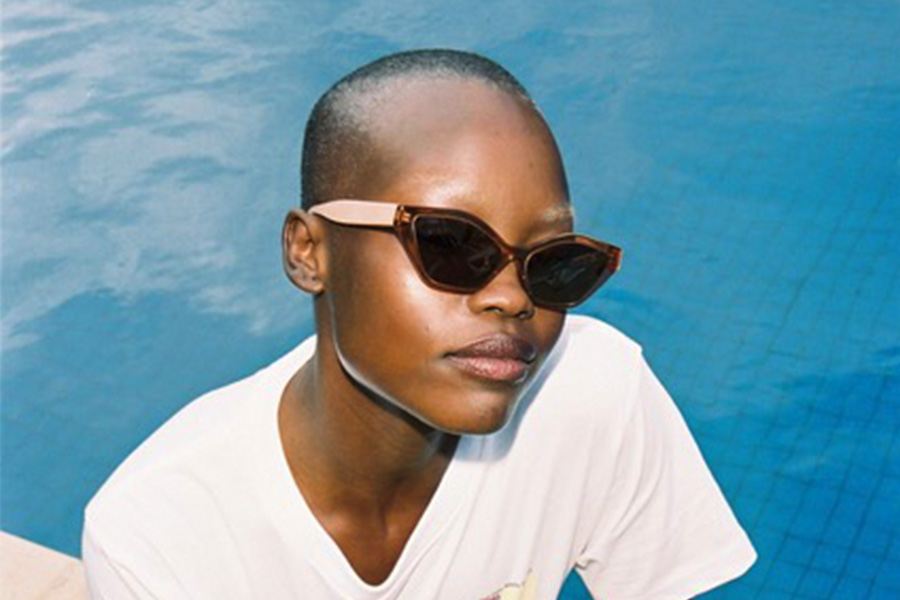 21. Bailey Nelson Resort 20 Collection Sunnies
Between their approachable names and fantastic designs, Bailey Nelson sunnies leave nothing to be desired. Scope the wide-ranging collection and score your loved one a pair. She'll be glad you did.
Price: from AU$145
Buy it here (AUD)  Buy it here (USA)
22. Cannabella Hemp Skincare Discovery Set
Introduce your significant other to the powers of hemp skincare with this starter set. It includes the following products: Renewal Serum, Clarify Serum, Complex CoQ10 Serum, and Hemp Jelly.
Features: 100% botanical; cruelty-free
Price: from AU$98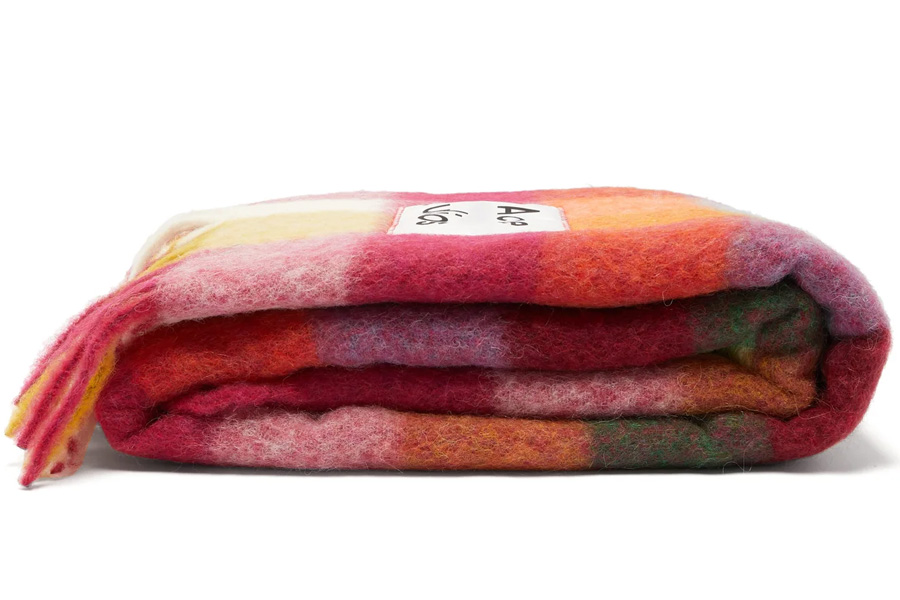 23. Acne Studios Logo-Patch Checked Blanket
Crafted in Italy using materials like warm alpaca, wool, and mohair, this cosy blanket touts a brilliant colour pattern, logo-woven satin patch, and fringed edges. It's bursting with distinction and guaranteed to liven up any decor.
Buy it here (AUD)   Buy it here (USA)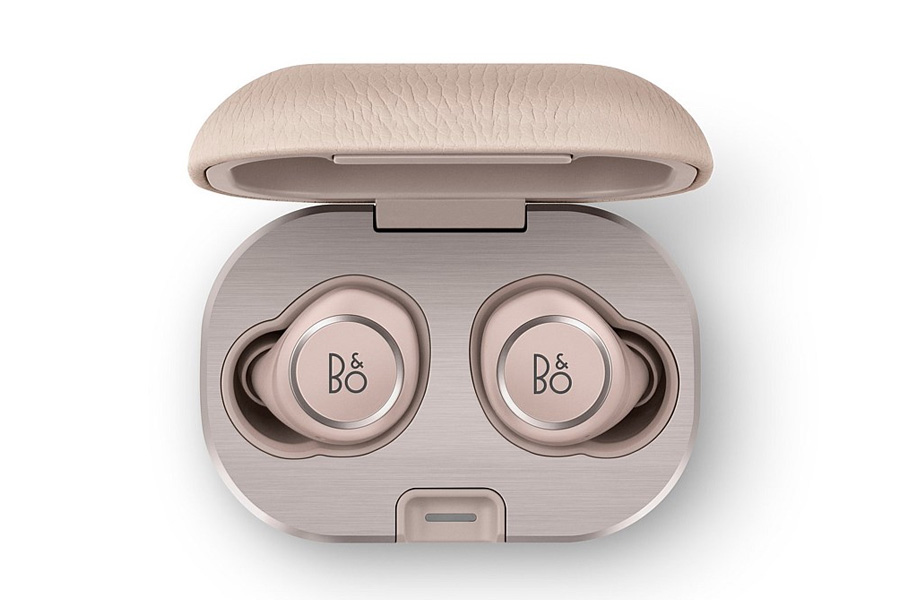 24. B&O Beoplay E8 2.0 True Wireless In-Ear Earphones – Limestone
"Holy s%*t!" is what she'll exclaim this Valentine's Day, should you snag her a pair of the Beoplay E8 Wireless Earphones. Cord-free, long-lasting, and simply oozing with luxury, they make competing buds seem downright pedestrian by comparison.
Features: cord-free; Bang & Olufsen Signature Sound
Colour options: limestone
Price: from AU$397.00
Buy it here (AUD)   Buy it here (USA)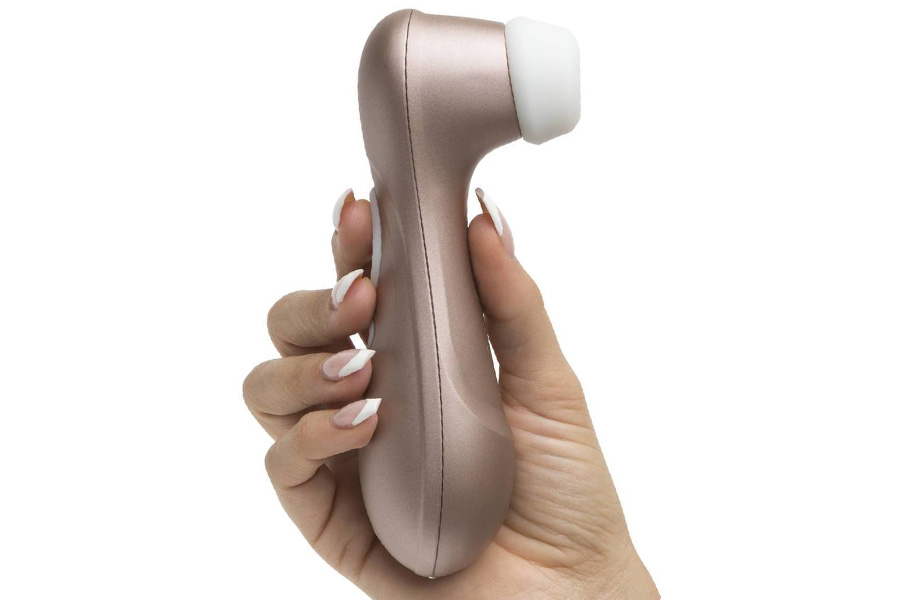 25. Lovehoney Sex Toy (Valentine Selection)
Feeling lusty and experimental this Valentine's Day? By all means, pick up a wildly effective sex toy from UK-based Lovehoney. Being naughty has never looked so nice.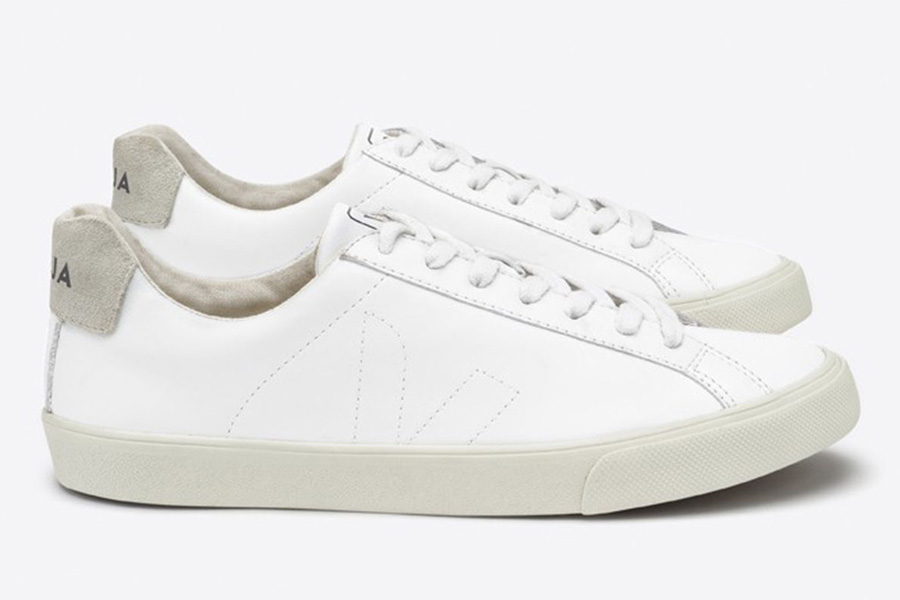 26. Veja Sneakers
Only you will know whether or not a pair of minimalist sneakers will make for an ideal Valentine's Day gift this year. If they will, then we have just the pair for you. They go by the name of Veja and they deliver clean retro vibes. They also happen to be one of the most sustainable footwear brands on the market.
Price: from $140
Buy it here (AUS)   Buy it here (USA)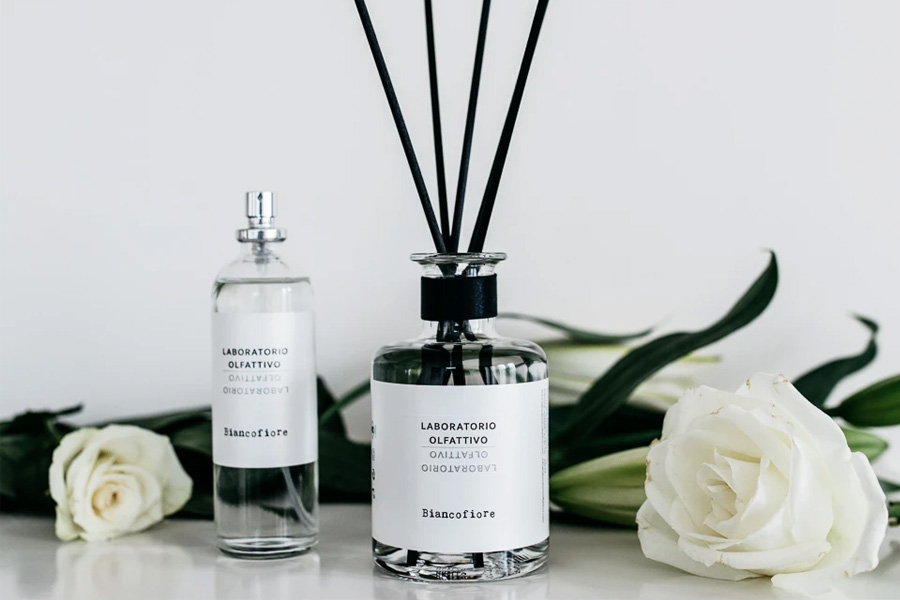 27. Laboratorio Olfattivo Diffuser Set
Far better than your standard potpourri or incense, this diffuser set will inject your decor with the essence of an expensive beach house. Fruity top notes give way to flowery mid-notes, which rest upon a base of marine accord, coconut, and light wood.
Features: apple, blueberry and watermelon (top notes); lily, rose of Tahiti, jasmine and bella di notte (mid notes); marine accord, coconut, sandalwood, rosewood and amber (base notes)
Price: from AU$145
Buy it here (AUD)   Buy it here (USA)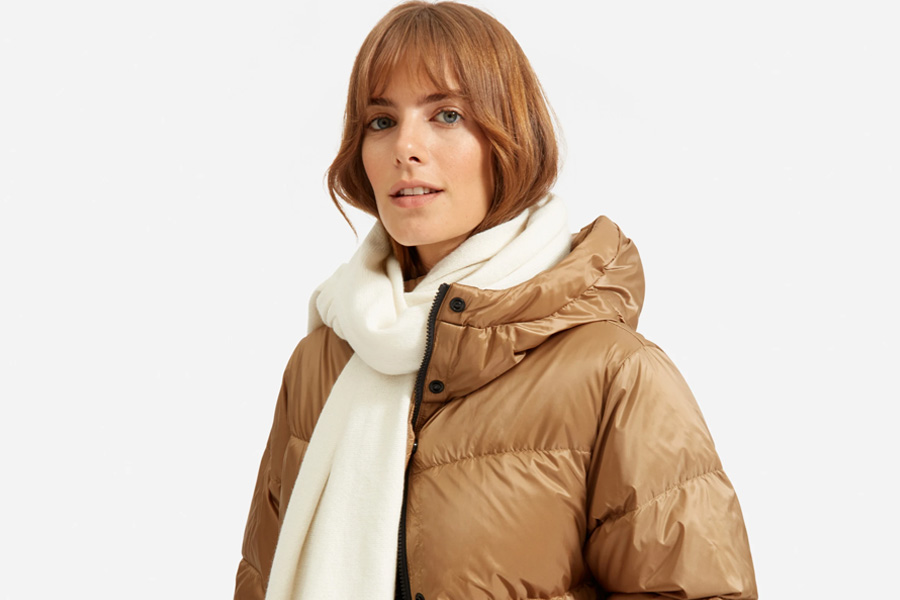 28. Everlane Cashmere Scarf
When is a scarf more than a scarf? When it's made from 100% Grade-A cashmere and offered by Everlane, that's when.
Price: from AU$142
Buy it here (AUD)   Buy it here (USA)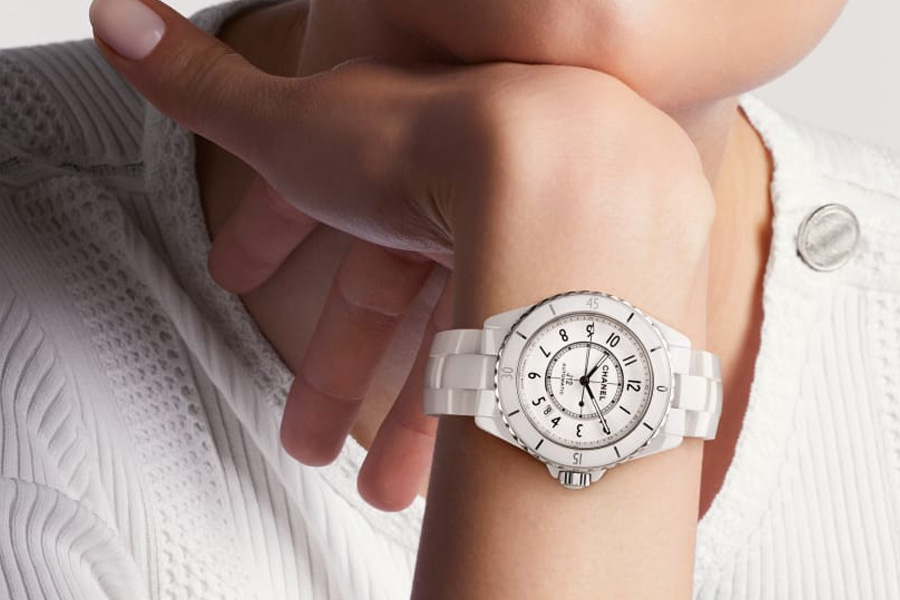 29. Chanel J12 Watch in White
The words "Chanel Watch" pretty much say it all and this pristine model duly abides. Crafted from sturdy white ceramic and premium steel, it delivers a classic layout, superior mechanics, and blatant quality. For all the high rollers out there, this one's for you and your loved one.
Features: white ceramic steel (highly resistant); self-winding mechanical movement; steel unidirectional rotating bezel; 200m water resistance
Colour options: white
Price: from AU$10,250
Twilight Hunk Robert Pattinson Turns Serial Killer for Adam McKay's New Netflix Flick   Buy it here (USA)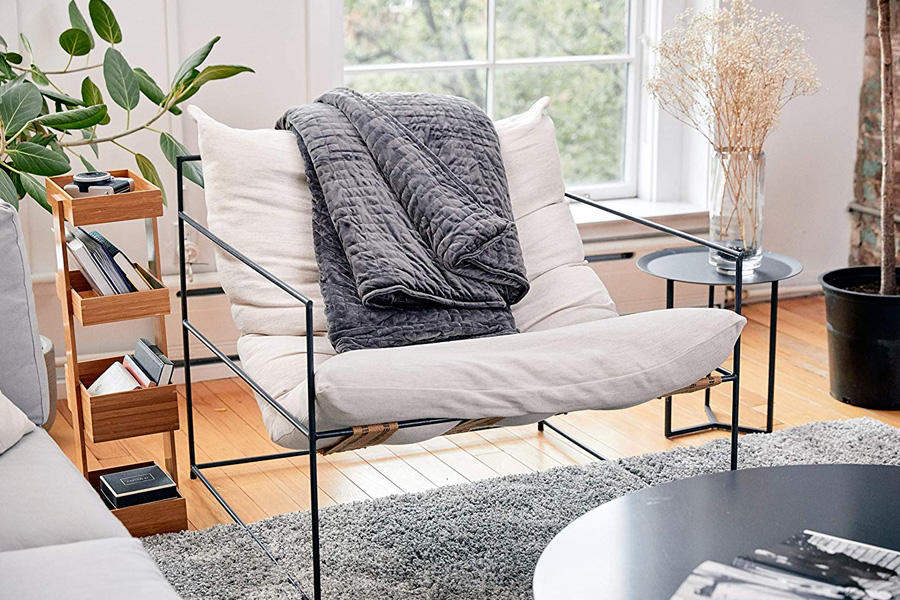 30. Gravity Weighted Blanket
We can all use more comfort and less stress in our life and your loved one is no exception. That's why this thermal weighted massage blanket is a no-brainer gift. Get one for yourself while you're at it.
Features: 10kg weight
Colour options: grey
Price: from AU$299.99
Buy it here (AUD)   Buy it here (USD)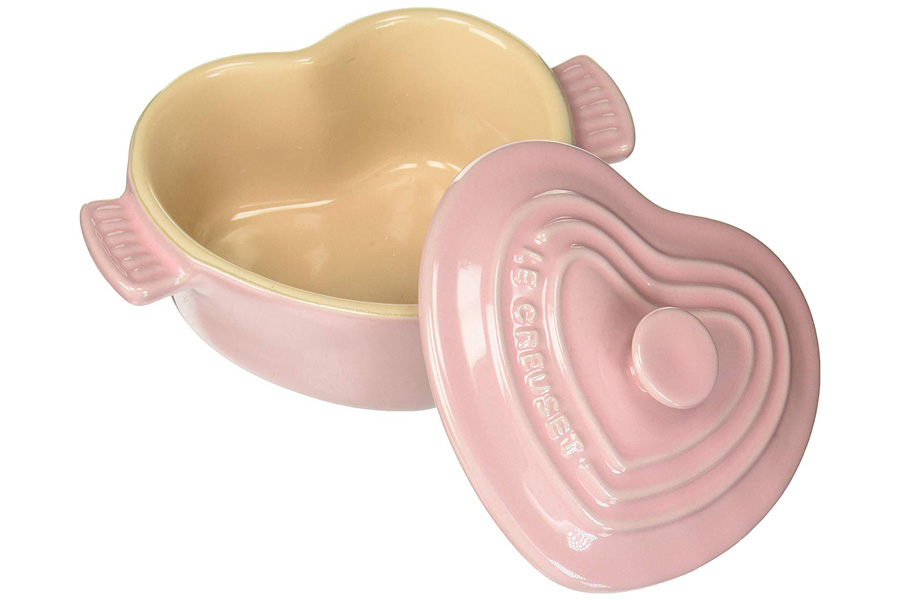 31. Le Creuset Mini Heart Stoneware Cocotte
Miniature cookware takes on a romantic theme with this stoneware cocotte from Le Creuset. Shaped like a little heart, it cooks desserts or casseroles one serving at a time. Awwwwww!
Features: 8-ounce novelty heart-shaped ramekin; freezer-safe; oven-safe; microwave and dishwasher safe
Colour options: red
Price: from AU$65.99
Buy it here (AUS)   Buy it here (USA)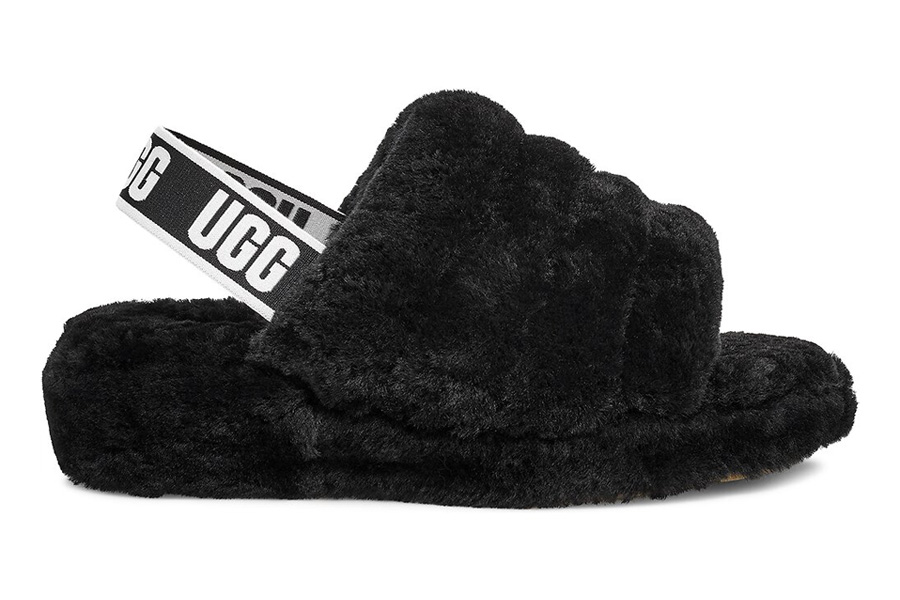 32. Ugg Slippers
Made in Australia from double-faced sheepskin, these plush slippers will wrap those feet in warm and cosy comfort. They come in a variety of colours and feature EVA soles.
Features: sheepskin (material); elastic strap with UGG® graphic
Colour options: black, berrylicious, charcoal, ribbon red, scallop
Price: from AU$150
Buy it here (AUS)   Buy it here (USA)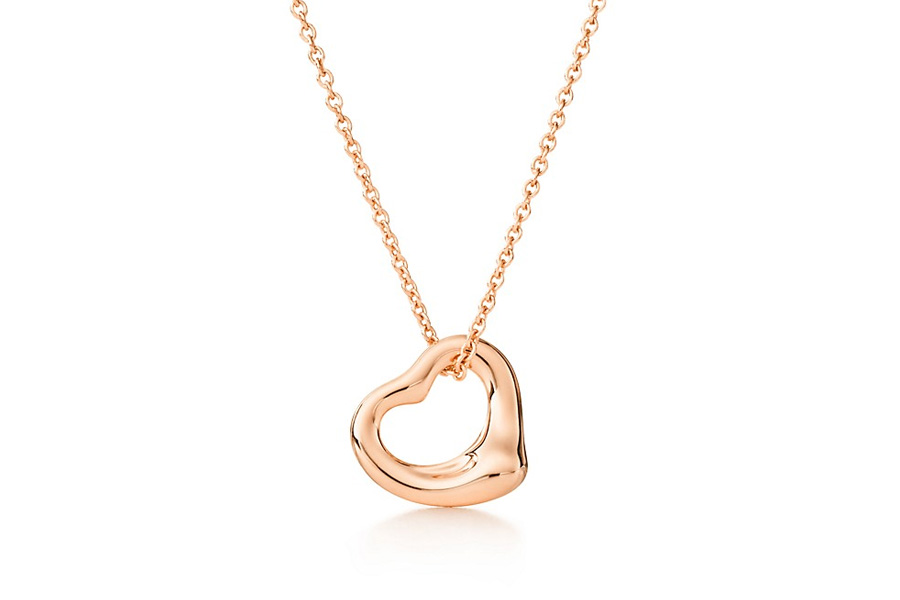 33. Tiffany & Co Elsa Peretti Open Heart Necklace
Based on an original design by Italian jewellery icon Elsa Peretti, this open heart necklace keeps things simple and superior. Hanging from a 16″ chain is an eye-catching pendant of prime 18k rose gold.
Features: 18k rose gold; 11mm wide; 16″ chain
Price: from AU$1,300
Buy it here (AUS)   Buy it here (USA)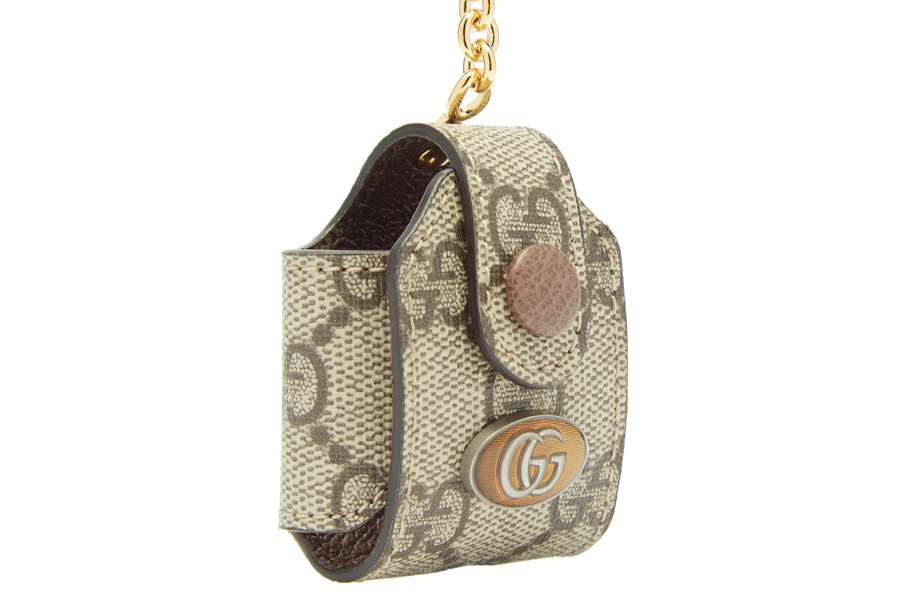 34. Gucci Ophidia GG Supreme Headphone-Case Key Ring
If you know anything about Gucci, then you know this luxurious keyring—which takes the shape of a leather headphone-case—won't come cheap. You also know there won't be anything else quite like it.
Features: GG rhombus-print leather; grained leather; logo-engraved gold-tone metal clasp
Colour options: grey
Price: from £183
Buy it here (AUD)   Buy it here (USA)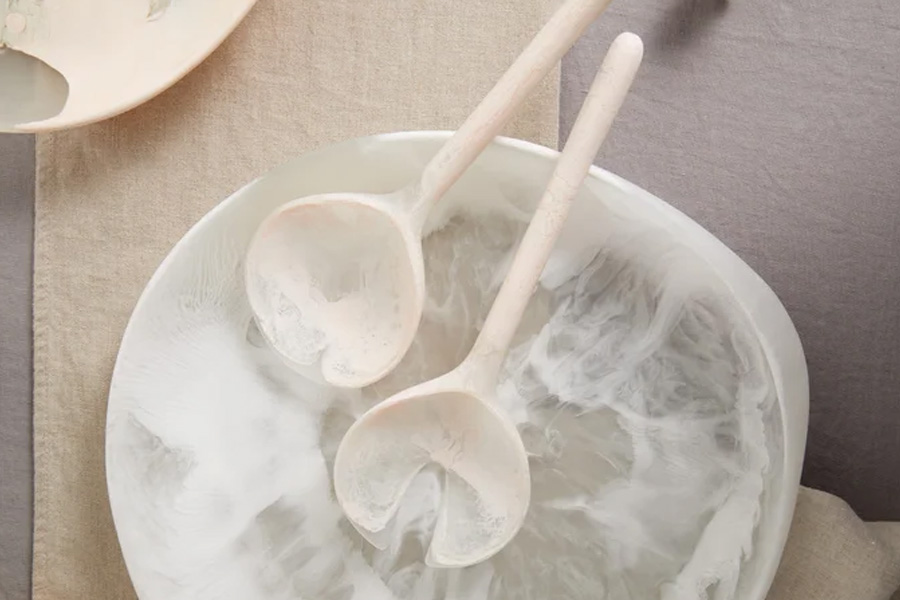 35. Dinosaur Designs Pipi Marble-Resin Serving Spoons
These pale pink Pipi serving spoons are handcrafted in Australia from resin and distinguished by their marble effect. A practical gift perhaps, but a highly unique one nevertheless.
Features: signature marble-effect resin
Price: from $125
Buy it here (AUD)    Buy it here (USA)
36. Truff White Truffle Infused Hot Sauce – Limited Release
Limited in supply and loaded with flavour, this truffle-infused hot sauce is simply bursting with potential. Ingredients include ripe chili peppers, organic agave nectar, and…wait for it…white truffle. Throw in the sleek packaging and you might very well have a perfect gift for the foodie in your life.
Features: Scoville rating of 2,500 – 3,000; ripe chili peppers, organic agave nectar, white truffle, and savory spices (ingredients); vegan; gluten-free
Price: from $35
Buy it here (AUD)   Buy it here (USA)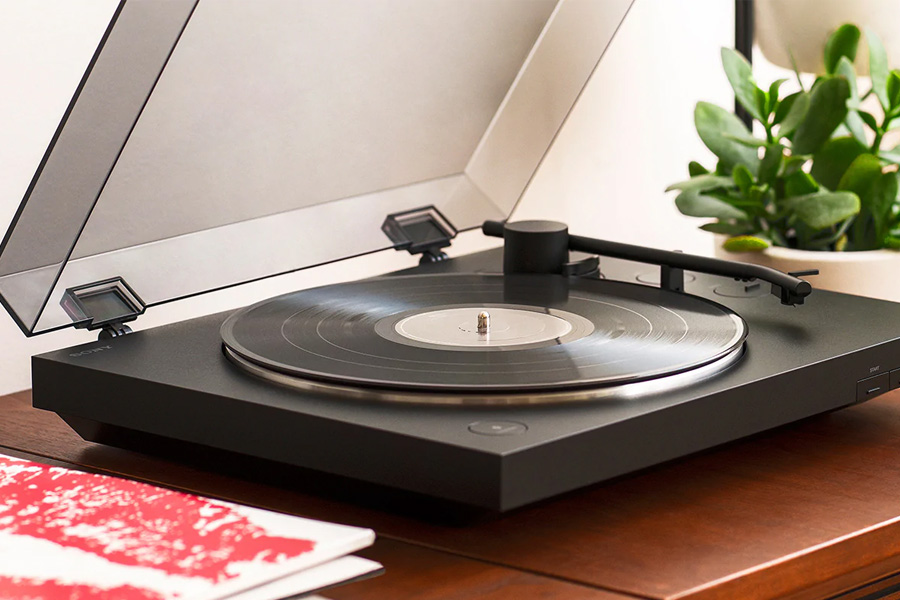 37. Sony Turntable with BLUETOOTH® Connectivity
Thanks to Bluetooth technology, you and your loved one can experience the magic of vinyl along with unprecedented levels of freedom. Sync this innovative turntable with wireless speakers or wireless headphones and immerse yourself in that warm, analog sound.
Features: Bluetooth connectivity; two operating speeds: 33⅓ and 45rpm; supports phono and line output thanks to built-in Phono EQ
Price: from $395
Buy it here (AUS)  Buy it here (USA)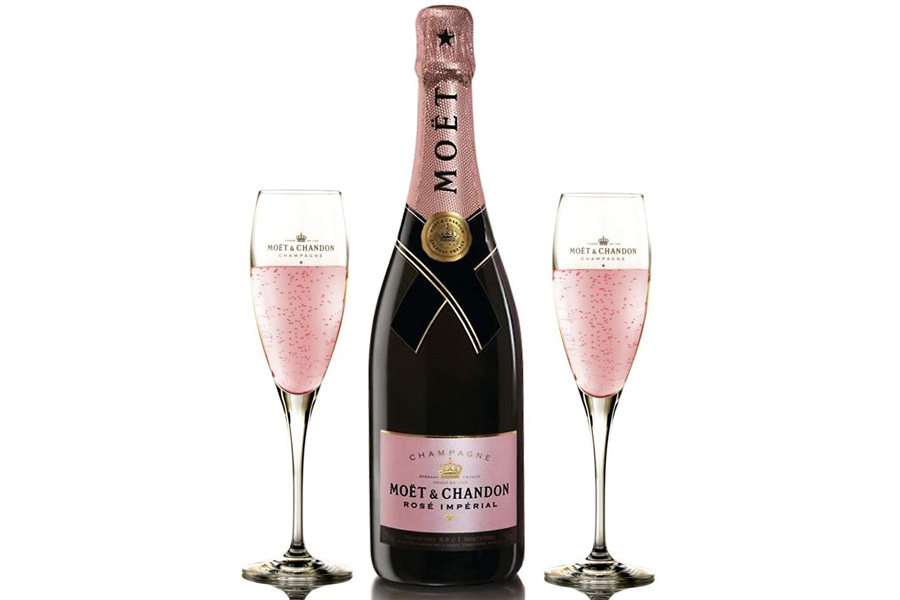 38. Moët & Chandon Rosé Imperial Champagne
Celebrate this Valentine's Day with some delicious French bubbly from Moët & Chandon. Within its body of pretty pink is a wondrous array of nuanced flavour, including notes of intense fruit and light traces of mint.
Features: 14% alcohol volume
Price: from $94.99
Buy it here (AUD)   Buy it here (USA)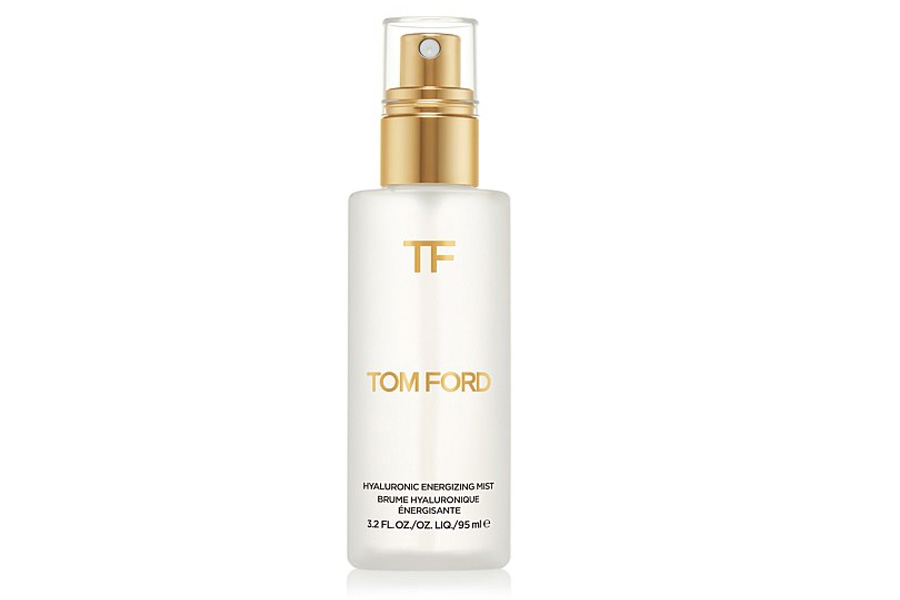 39. Tom Ford Hyaluronic Mist
Bolstered by a hydration-rich formula, Tom Ford's Hyaluronic Mist delivers healthy radiance to the skin, but without the glaring shine. It can be used before makeup application or as a finishing spray. She'll be glowing in no time!
Features: 14% alcohol volume
Price: from AU$134
Buy it here (AUD)   Buy it here (USA)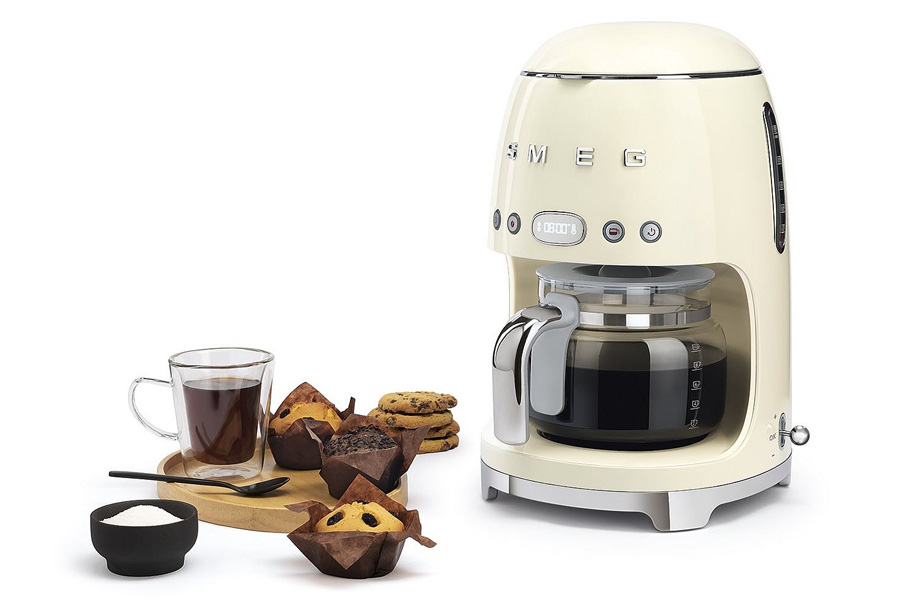 40. Smeg Drip Coffee Machine
Beautifully designed and consistently reliable, this drip coffee machine will make all her morning dreams come true. It can brew up to 10 cups of coffee at a time and even keep the pot warm for up to 60 minutes. Additional features include an LED display, four control buttons, an aroma intensity selector, and an auto-start mode. Making a great thing even greater is the affordable price tag.
Features: 10 cup capacity; easy four button operation; stainless steel body; auto start mode
Colour options: cream
Price: $299
Buy it here (AUD)   Buy it here (USA)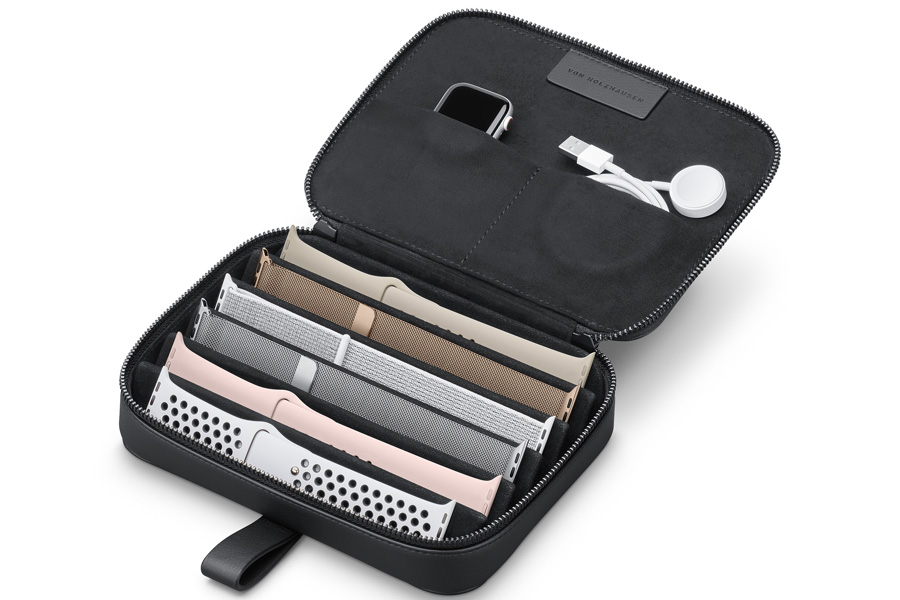 41. The Watch Strap Portfolio by Von Holzhausen
The perfect gift if your Valentine already has an Apple Watch and likes to keep things organized. Not only is this a practical gift, but it's also made from 100% animal-free and sustainable performance fabric that's durable and easy to clean.
Features: 100% animal-free; accommodates all Apple Watch Straps; two interior pockets and one exterior pocket; microfibre lining made from 100% recycled plastic water bottles
Price: AU$159.95
Buy it here (AUS) Buy it here (USA)
More Gift Guides:
An Apple Lover's Valentine's Day Gift Guide
Your Most Burning Sex Toy Questions Answered by a Professional
View all of our Valentine's Day Gift Guides