We Ranked These Life-Like Cartoon Characters Created by AI
While Elon Musk and AI Experts are Petitioning to Pause 'Giant AI Experiments', Hidreley Diao is a humble digital artist brings popular cartoon characters to life with artificial intelligence. Asking the all-important question: what would the 'cartoonish proportions of the characters' look like if they became real flesh and blood? From the accurate to the hilarious and the downright terrifying, here's what these famous cartoon characters would look like in real life.
The best part? We did our best to rank them… but maybe we should just ask the bot next time?! Anyway, here's our list.
How We Got Here, AI Cartoon Characters
A contributor to the online magazine Bored Panda, self-proclaimed storyteller, and now AI-digital artist Hidrėlėy (his username) went viral recently for his recreation of famous cartoon characters. Using Photoshop and three mobile applications, FaceApp, Gradiente and Remini, Hidreley dove into the world of AI and is now making headlines for transforming The Simpsons into real people with 'chilling' AI.
Although his creations were made over a year ago, with the rise of ChatGPT, Bing AI and Google's chatbot Bard, it's no surprise these AI creations are taking hold of the public forum.
Beyond The Simpsons, Hidreley also recreated beloved Disney characters from Pixar and the many princess movies, alongside another princess in her own right, Olive Oil from Popeye (yes, that is her real name).
"In terms of how they all turned out, I'm more and more pleased with the results with each post I make," said Hidrėlėy. "I really liked how Moe Szyzlak, Ned Flanders and Milhouse Van Houten turned out because initially, I thought that the Simpsons drawing style would be very hard to emulate on 'real life' terms, but they are actually very easy to recognise."
To avoid copying and pasting his work and calling it a day (like most AI tools, cough, cough), we're going to rank the best AI-recreated cartoon characters from most accurate to least.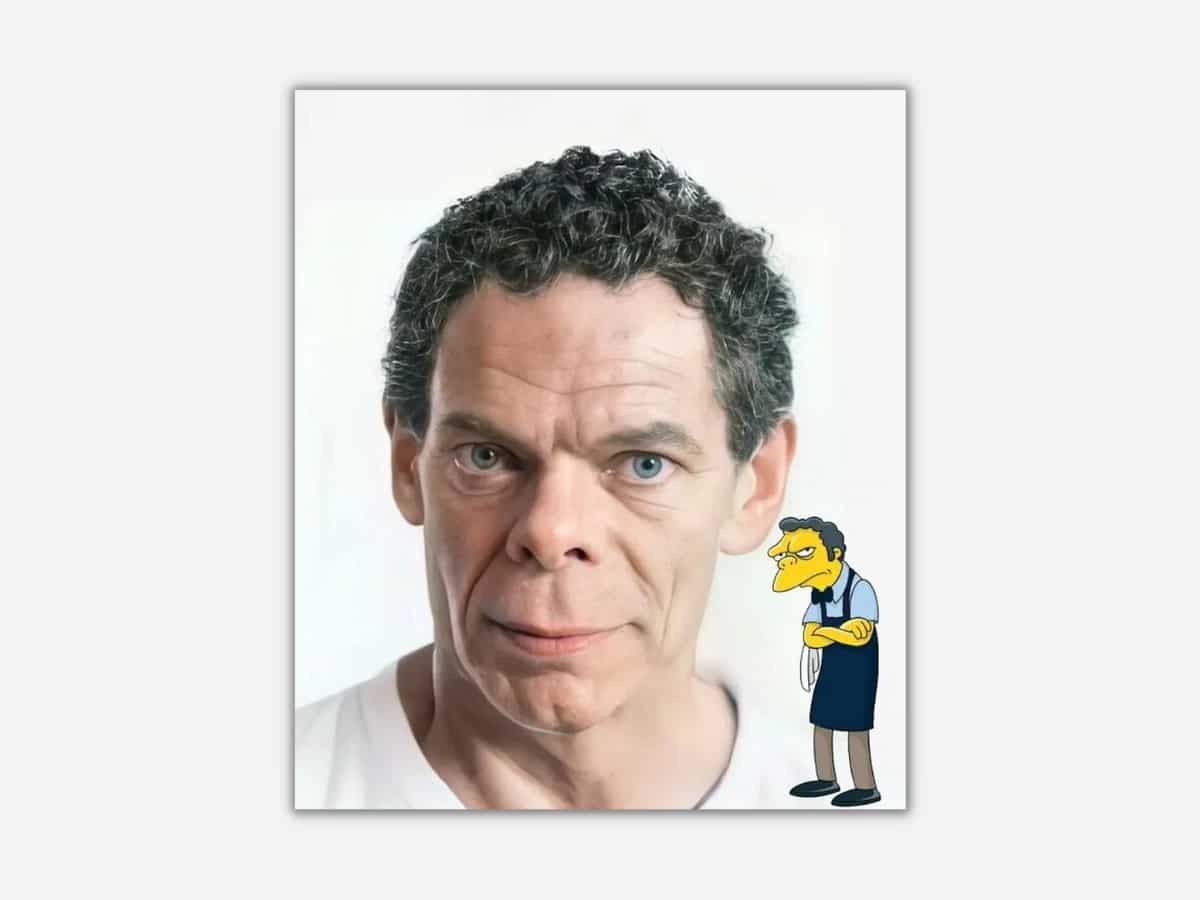 1. Moe Syzlak – The Simpsons
First on Hidrėlėy's list and first on ours. We could imagine seeing this real-life version of Moe Syzlak at a bar serving up beers to his regular customers. But what we love most about this AI recreation is that it captures Moe's softer side. When he isn't threatening to gut Bart Simpson for prank calls, we see Moe for who he truly is: a hopeless romantic with soft blue eyes.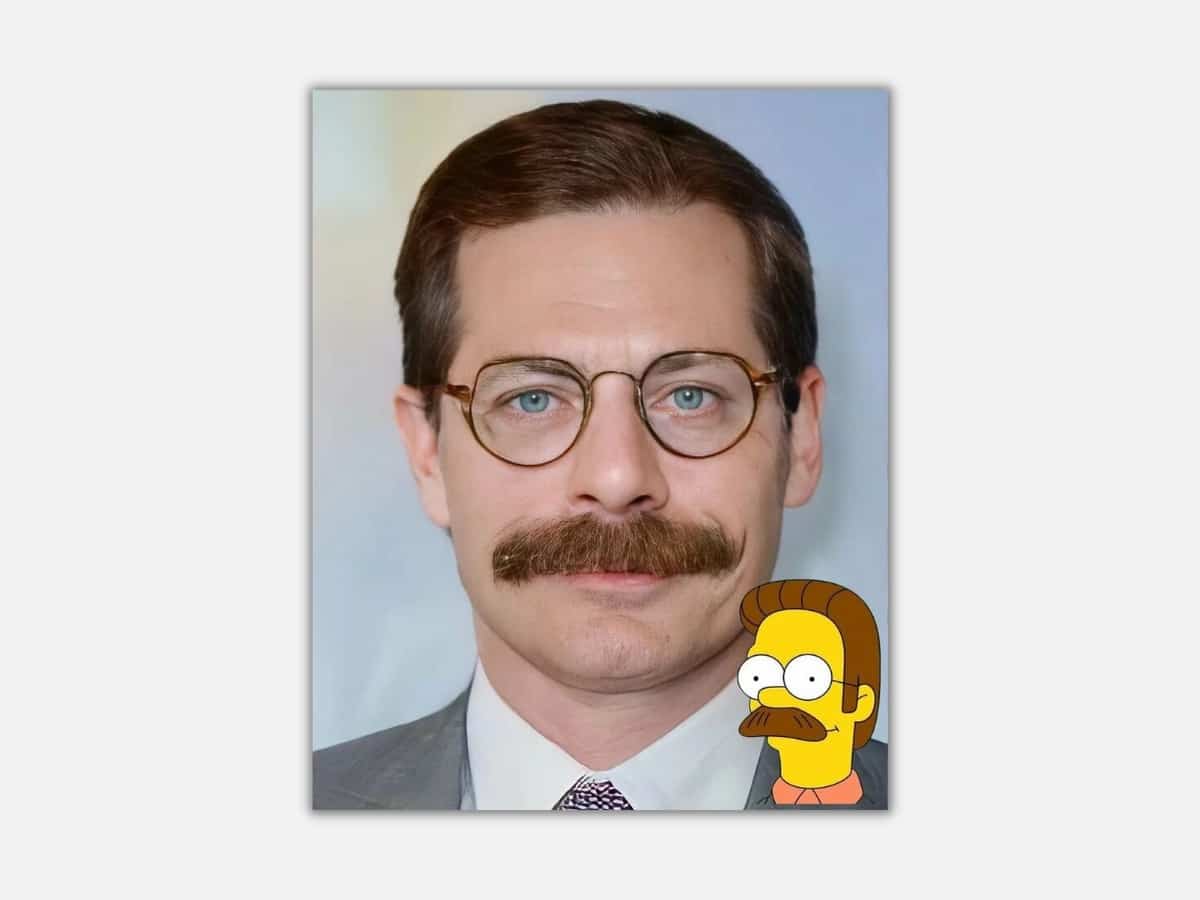 2. Ned Flanders – The Simpsons
The Simpsons: Hidy-ho neighborino! Now that's the God-fearing Ned Flanders we know and love. Whether he's sharing the secrets behind identifying cider versus apple juice or singing Bible songs about Noah's ark – get those animals out on the arky-arky! – we'd have no doubt believing this recreation was the real deal!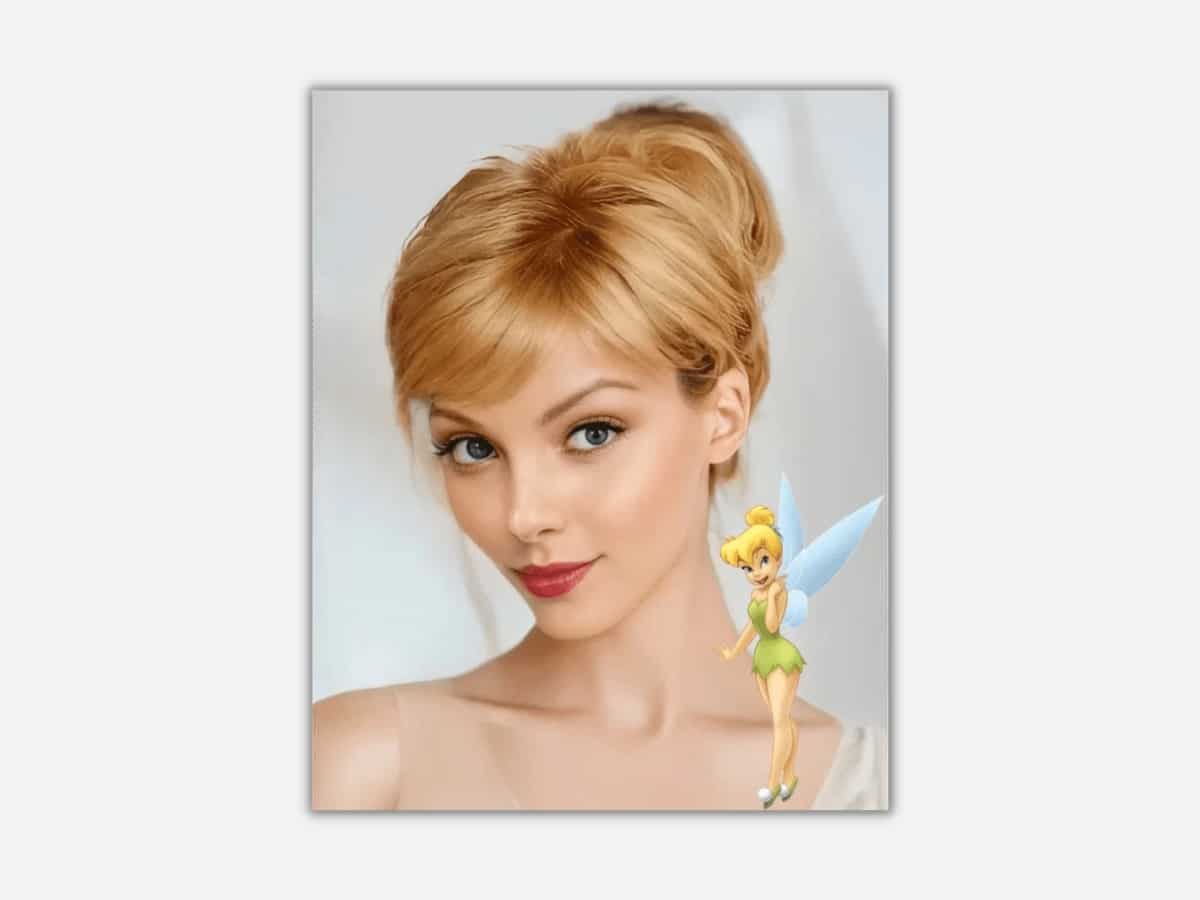 3. Tinkerbell – Peter Pan
Isn't she cute? This recreation is as close as you can possibly get to a real-life Tinkerbell, and we're sure there are Peters worldwide rejoicing at her arrival. Though for whatever reason, it appears she's not wearing her signature green dress. Also, where are her wings?!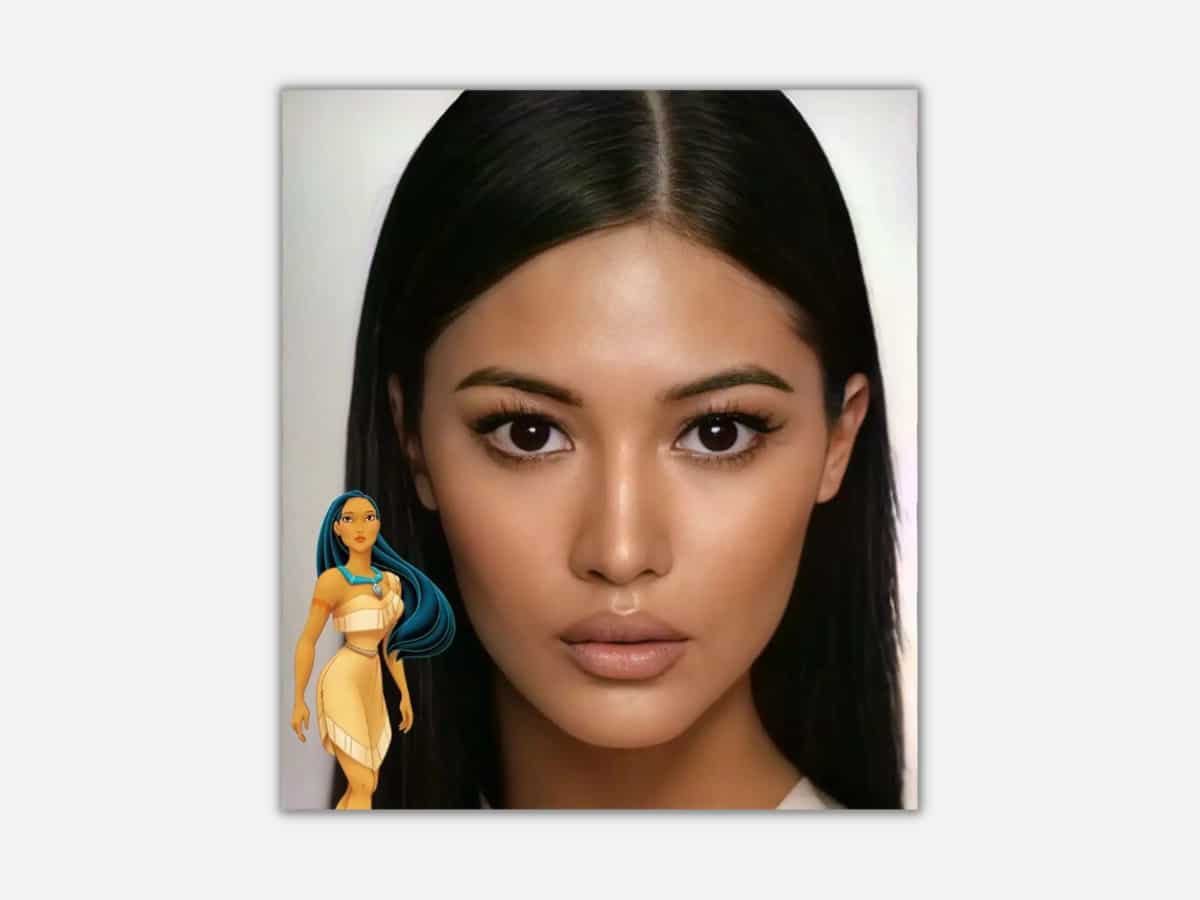 4. Pocahontas – Pocahontas
Staring into the eyes of the AI version of Pocahontas is intoxicating. Capturing the deep spiritual wisdom she possesses and the strong connection to her tribe's traditions and beliefs, this recreation expresses Pocahontas' strength and beauty.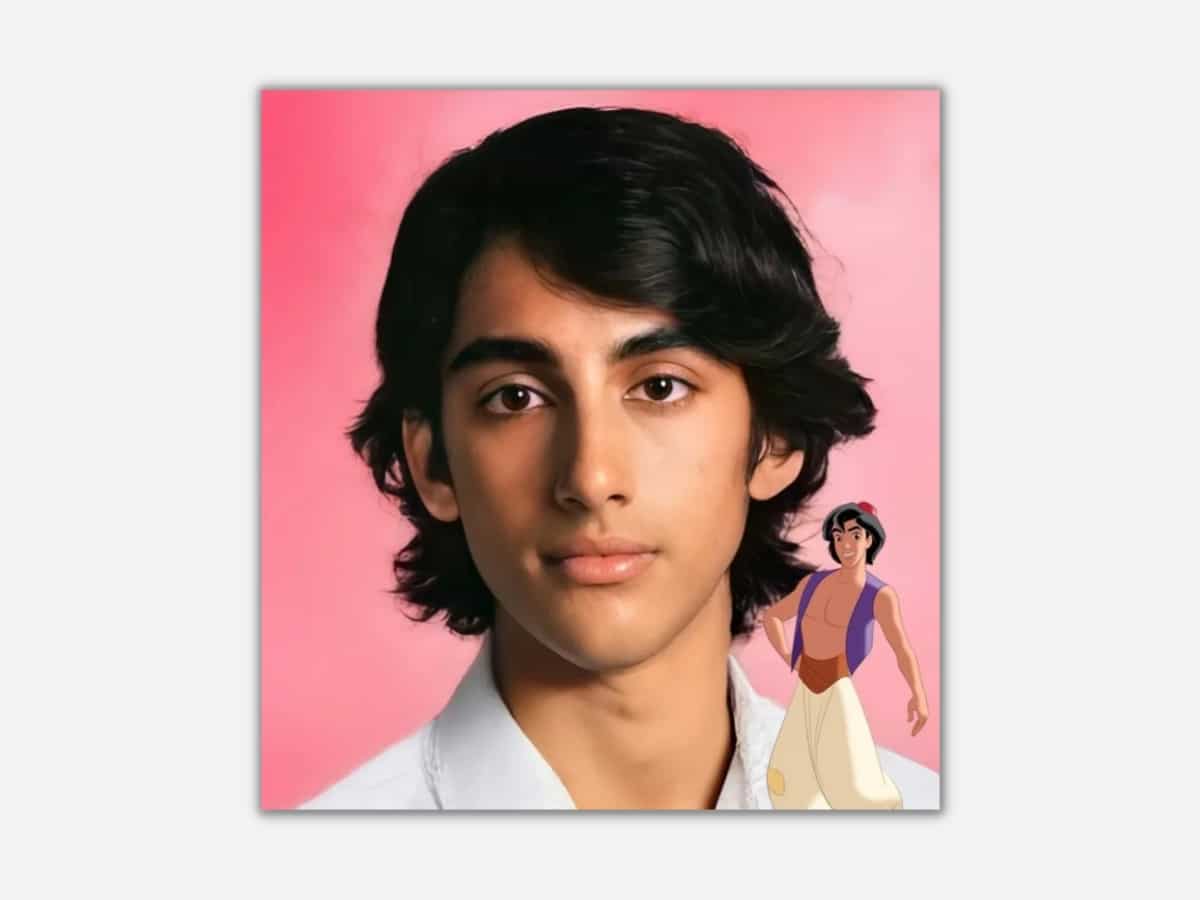 5. Jasmine and Aladdin – Aladdin
Might as well pair these two together in shining, shimmering splendour! From Aladdin's boyish charm to Jasmine's undeniable allure, these recreations go to the heart of the beloved Disney story: a classic tale of two people from different worlds who fall in love.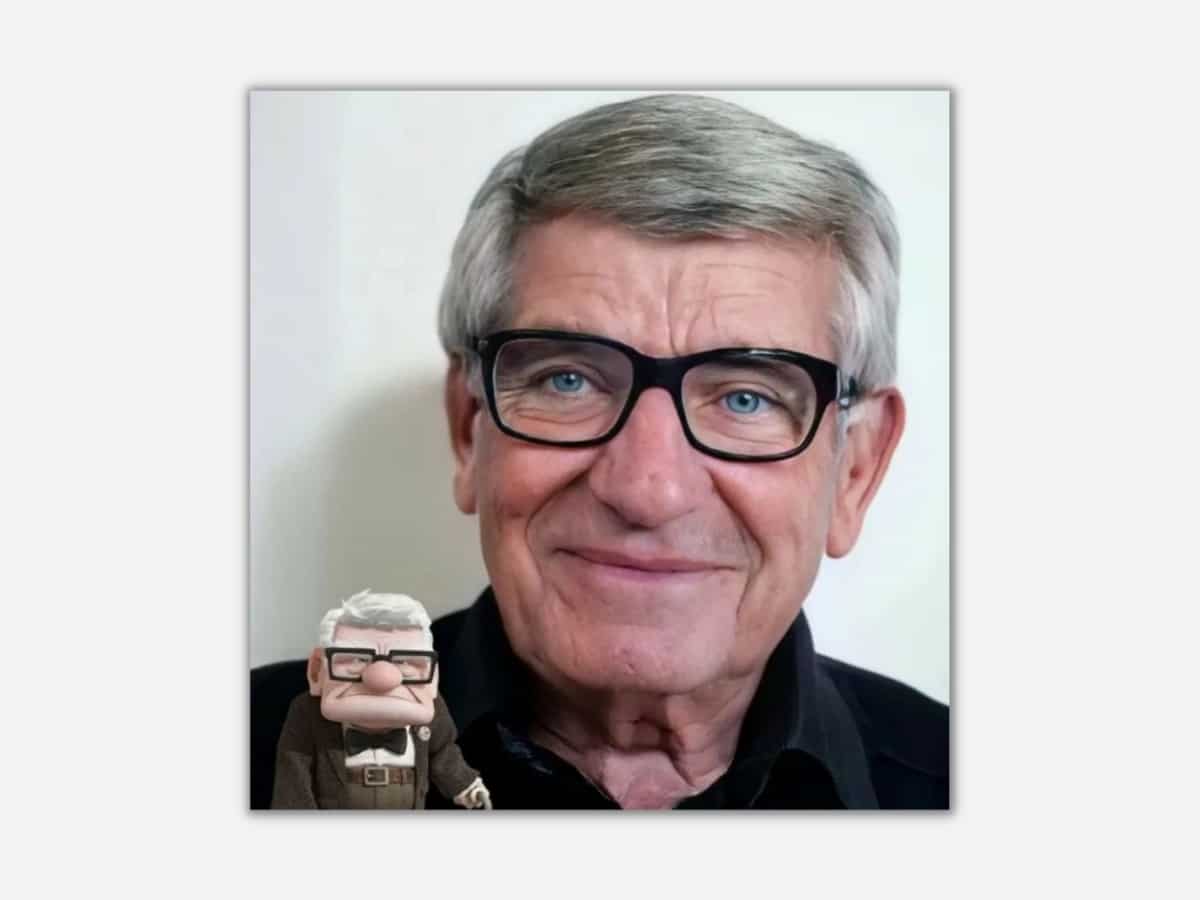 6. Carl Fredricksen – Up!
Let's start with the positives, although we know Carl is often a bit moodier than this recreation–they've got the Daniel Arsham 'Crystal Relic 004' PlayStation Controller and face down perfectly. While the exaggerated jawline isn't something you'd see in real life, this AI version gets as close as humanly possible. Our only complaints are the size and shape of the glasses and the happy look on his face. Sure, he's much happier by the end of the movie, but considering the reference image, it's a far cry from the Mr Fredricksen at the start of the film.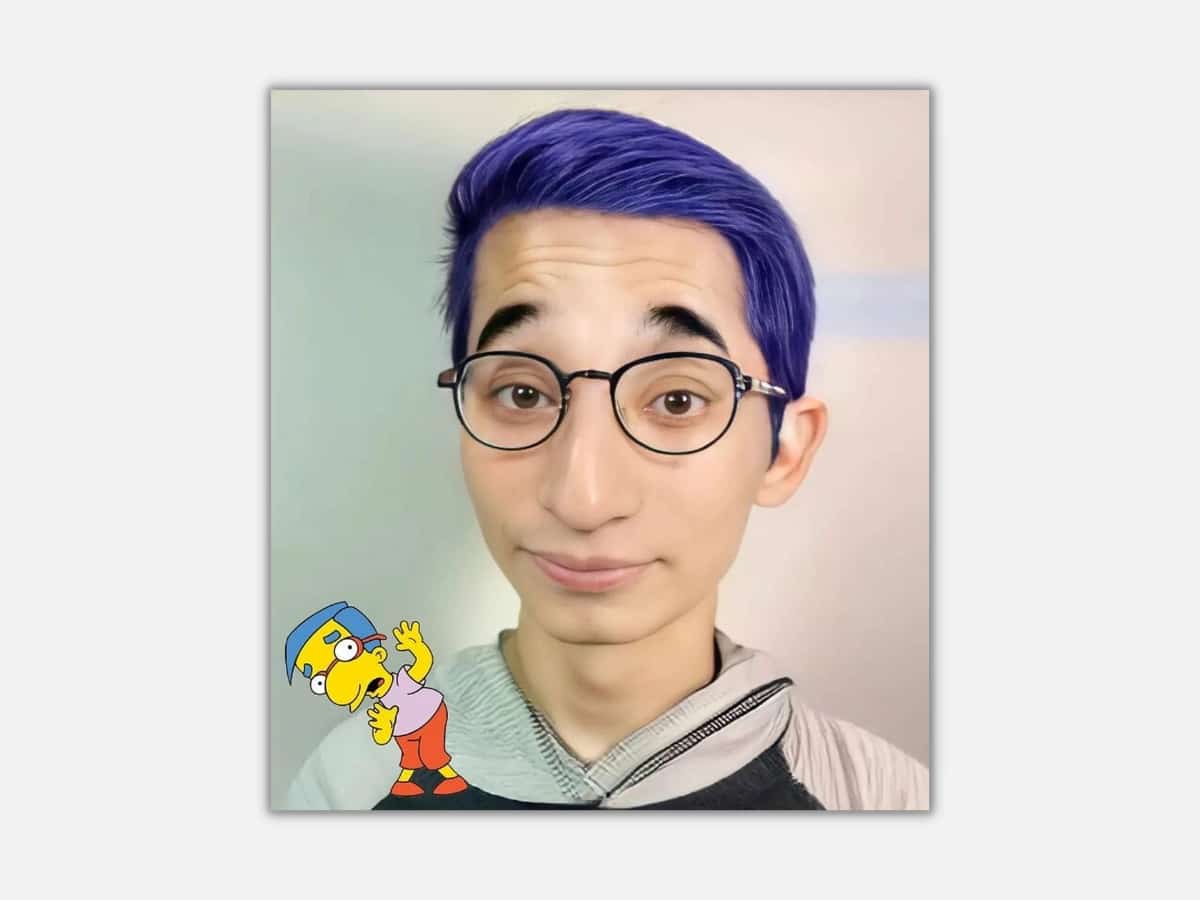 7. Milhouse Vanhouten – The Simpsons
We definitely weren't expecting Milhouse to look like he does in this recreation, but it makes us wonder about Vanhouten's ethnicity. Points were deducted for not having red glasses, though.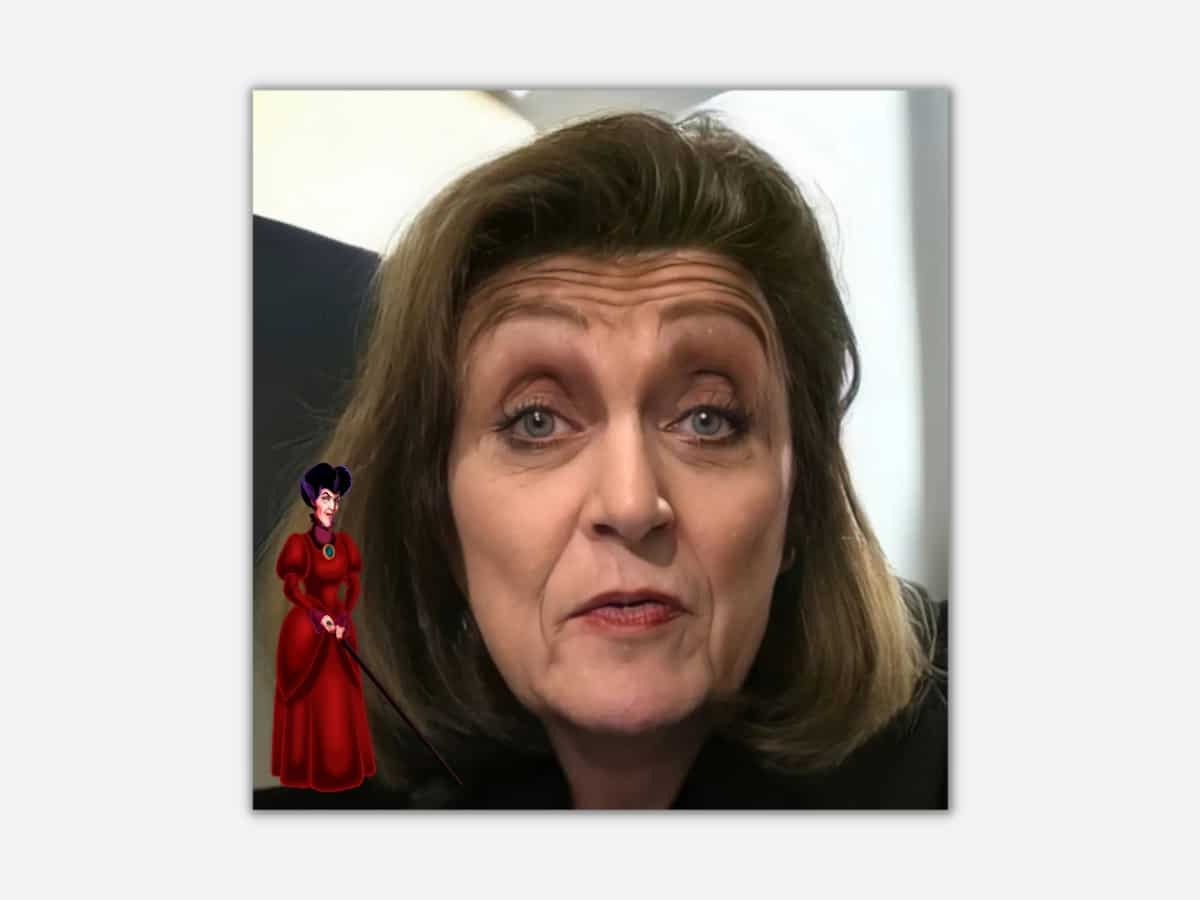 8. Lady Tremaine – Cinderella
We can already feel the cold and manipulative glare of the evil stepmother Lady Tremaine permeating through the screen. When she's not busy mistreating Cinderella, we're sure she'd have no qualms about giving us a talking down.
9. John Smith – Sleeping Beauty
As much as we like John Smith, this was likely too easy for AI to accomplish. That said, just because it's simple doesn't mean it's easy. And Hidrėlėy has done a bang-up job recreating the European explorer who comes to Pocahontas' land. Isn't he dreamy?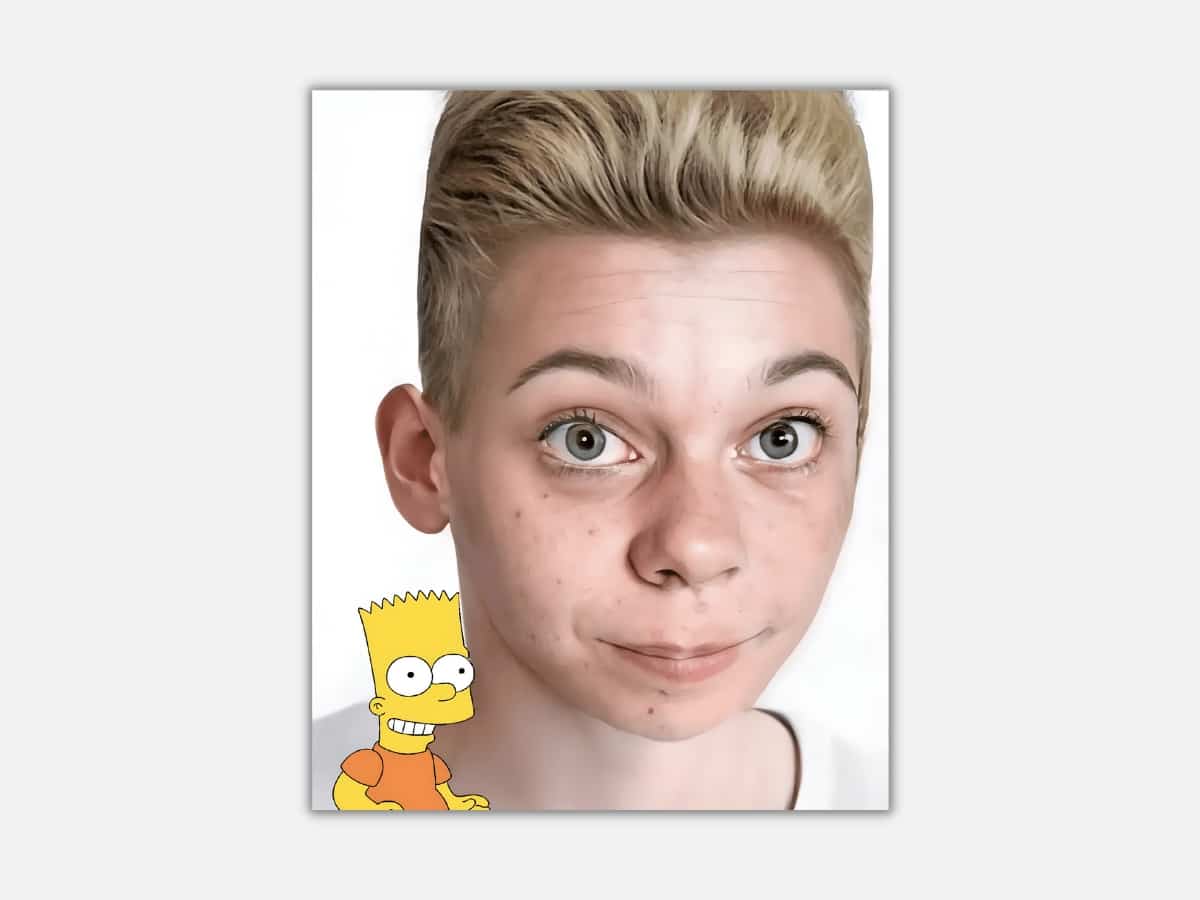 10. Bart Simpson – The Simpsons (Dishonourable Mention)
Yeah, that's not Bart Simpson. Not by a long shot. Not only is he too cute, but he doesn't give off the mischievous and rebellious 'Dennis-the-menace' vibes as the original cartoon character does. While this version of Bart Simpson could garner more sympathy from those around him, maybe even Mrs Krapabble, this AI recreation just didn't hit the mark.
If you'd like to see more, check out his Bored Panda author page for more great content, like this comparison between famous pop culture moments and the times they were recreated in The Simpsons.
You'll also like:
Funny Zoom Backgrounds & Wallpapers
Tiffany & Co. Cryptopunk Brings NFTs Into the Real World
At $2.2 Billion, Microsoft Co-Founder Paul Allen's Private Art Collection is the Most Valuable in History