13 Best Escape Rooms in Melbourne
Looking for something a little different and fun for your next get-together and want to visit the best escape rooms in Melbourne? The concept alone is enough to get you excited and escape rooms are a fun and often enthralling way to spend an evening with your buddies and loved ones.
They're immersive, sometimes adrenaline-fueled, sometimes scary; but most of all it's an activity that promotes teamwork and allows you to disconnect from your phones and the outside world and reconnect with your friends and family. So take a look at the best escape rooms Melbourne has to offer.
You'll also like:
26 Best Craft Breweries in Melbourne
12 Best Korean BBQ Restaurants in Melbourne
14 Best Wine Bars in Melbourne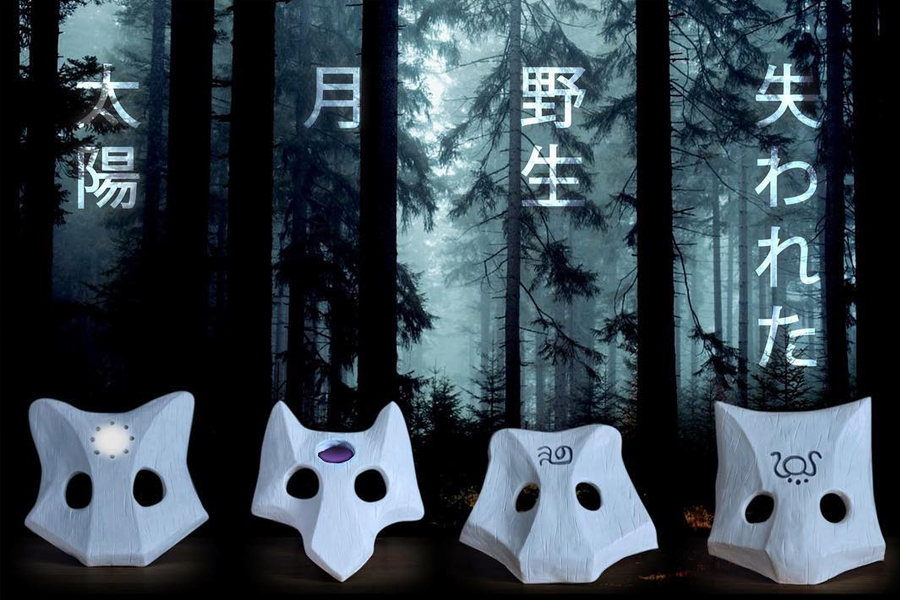 1. Ukiyo Melbourne
Enter an alternate reality at Ukiyo. This escape room in Melbourne is regularly updated, and the newest escape room, Kuebiko: The Crumbling Prince, is like being dropped into a Studio Ghibli film with its mystical and mysterious world filled with demi-gods and Japanese style garden setting. It's immersive and interactive, but most importantly its story-driven and not just a bunch of meaningless puzzles flung together haphazardly to get to the end. Combine that with the set design, state of the art tech make this one of the best escape rooms Melbourne has to offer.
Address: 54 Moreland Road, Brunswick VIC 3056
Hours: Mon-Sun 9:30am-11:30pm
Phone: +61 481 045 310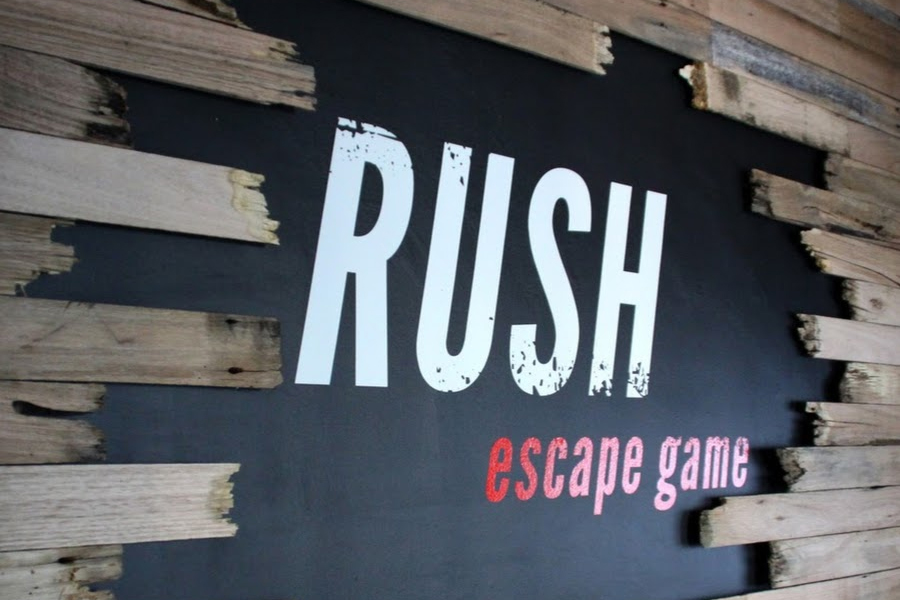 2. Rush Escape Game – Escape Room Melbourne
At Rush Escape Game, you'll be testing your wits as you coordinate your team and complete time-based challenges to escape the room. Six different themes completely unique from one another means there is something for every type of player. Rise as a knight of the round table in The Last Knight Rises', take a trip down the rabbit hole in 'The Matrix' or confront the entity haunting a grieving father's dreams in 'Its Nightmare'.
Address: 160 Toorak Road, South Yarra VIC 3141
Hours: Mon-Sun 9am-11:30pm
Phone: (03) 9972 8021
Rush Escape Game – Escape Room Melbourne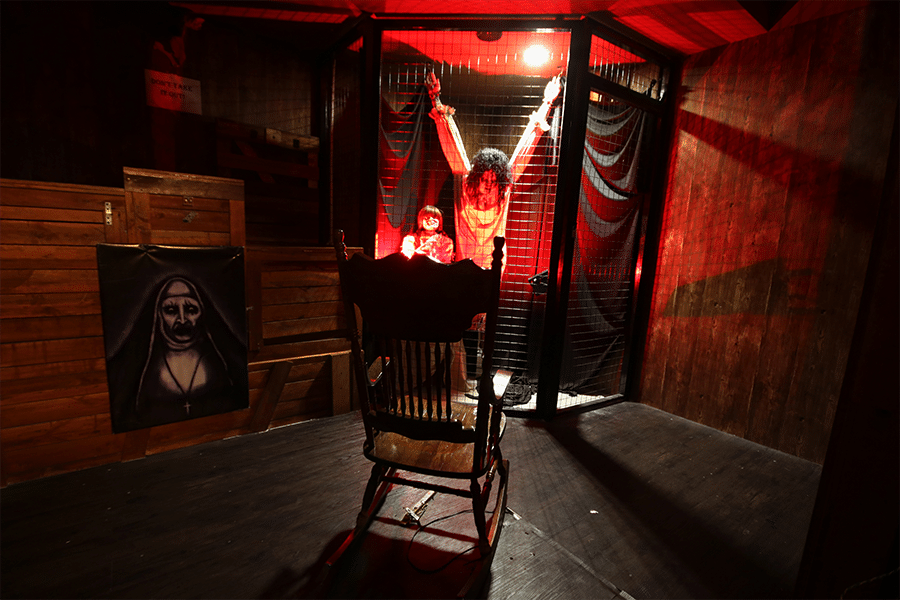 3. LOST in Melbourne Escape Rooms
LOST delivers a truly immersive experience from the moment you step foot in the door. With engaging storytelling, real authentic surroundings, and jaw-dropping special effects, you'll forget you are in a game. This escape room in Melbourne has incorporated many innovative gameplay ideas that will leave both newcomers and experienced escape room enthusiasts pleasantly surprised. With three immersive experiences to choose from, they're perfect for friend gatherings, work functions and team building events.
Address: 298 Flinders Ln, Melbourne VIC 3000
Hours: Mon-Thur 1-10pm, Fri 1-11:30pm, Sat 10am-11:30pm, Sun 10am-10pm
Phone: (03) 9621 1374
LOST in Melbourne Escape Rooms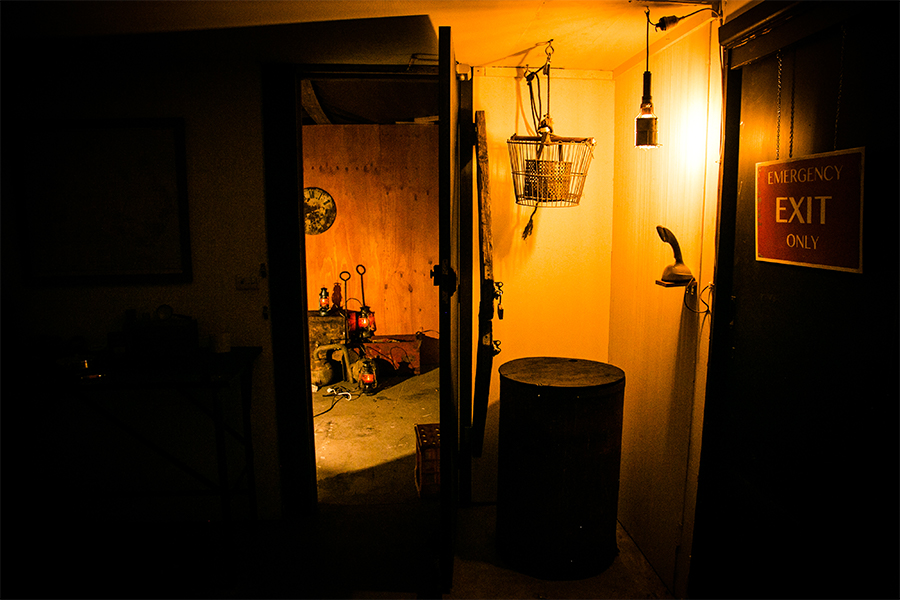 4. Escape Room Melbourne
Escape Room Melbourne or ERM is Melbourne's first escape room. You'll get 70 minutes in the room of your choice to unravel the Mystery in a team of 2 to 6. Get the mine workers to safety in time after unusual activity is investigated in 'Mine Escape', prove your skills as a magician's assistant and don't get tricked in 'Kellar's Magic Emporium or enter the mind of a World War 2 veteran to awake him from a coma in 'Fractured: Remember Me. This is the best Melbourne escape room for medium size groups.
Address: 12-18 Yarra Street, South Melbourne VIC 3025
Hours: Mon-Fri 11:30am-10pm, Sat-Sun 10am-10pm
Phone: 0455 661 777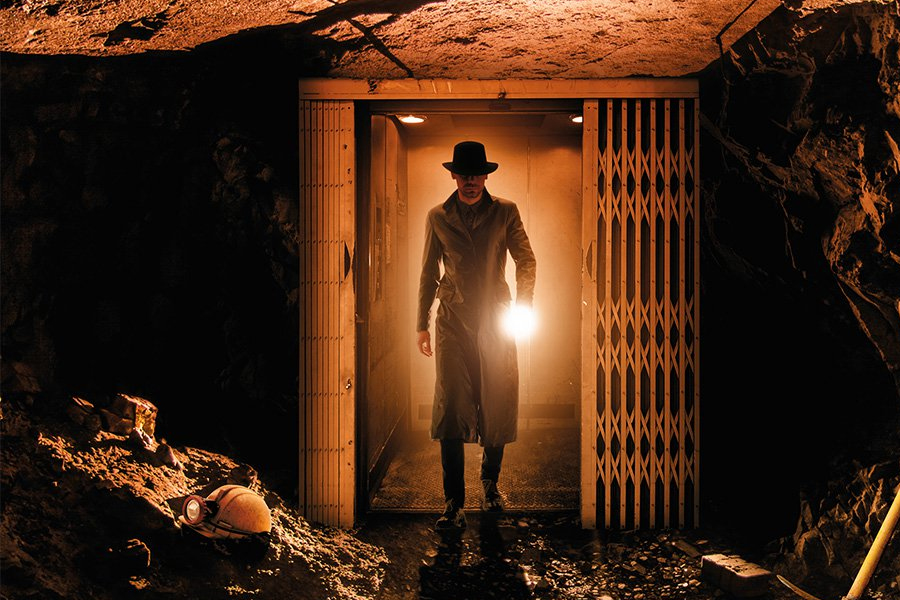 5. Escape Hunt Melbourne
Step into the game at Escape Hunt Melbourne, where each themed room is detailed with rich storylines and incredible set design. This one won't break the bank but still offers a fantastic escape room experience. Choose from 4 different stories including Zodiac Heist, Law and Disorder, Machinarium and Odditorium.
Address: 3/190 Queen Street, Melbourne VIC 3000
Hours: Mon-Thur & Sun 11am-9pm, Fri-Sat 11am-11pm
Phone: (03) 9600 1086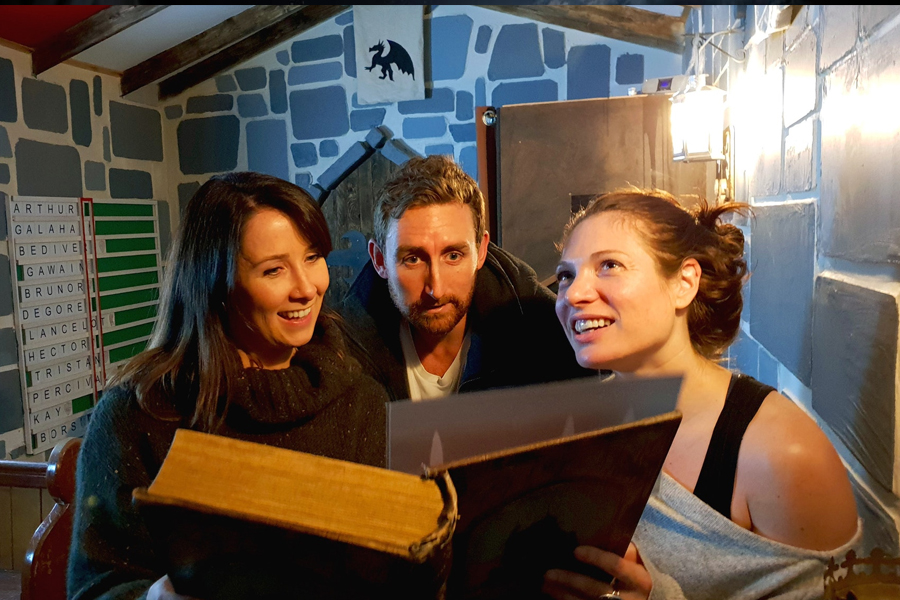 6. The Mystery Rooms – Escape Room Melbourne
Voted Best Escape Room in Melbourne and Top 100 Best Escape Rooms in the World, you can't really go wrong at The Mystery Rooms Melbourne. The amazing storylines make this a Melbourne escape room you have to try. Unearth the book of the dead in ancient Egypt in 'The Lost Tomb', Storm Camelot and retrieve Excalibur in 'The Medieval Quest', and bring your coat for the enchanted forests and frozen kingdom of 'The Grimm Finale'.
Address: 303 Napier Street, Fitzroy VIC 3065
Hours: Wed-Fri 5:30pm-10pm, Sat-Sun 10am-10pm
Phone: 0420 566 128

The Mystery Rooms – Escape Room Melbourne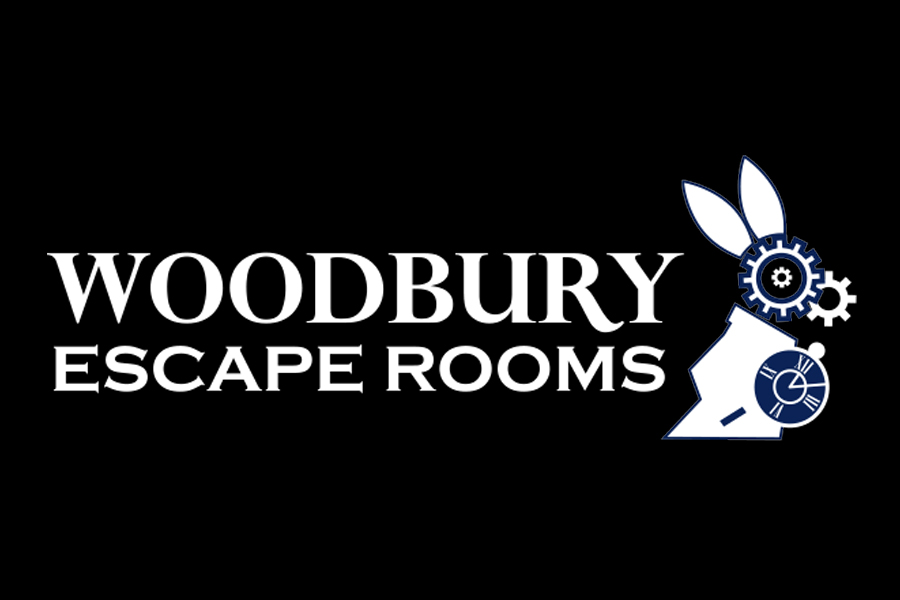 7. Woodbury Escape Rooms – South Melbourne
If horror escape rooms are your thing, Woodbury Escape Rooms Melbourne is the place to head to. Investigate the underground cavern to find your missing colleagues in 'The Curse of Kidd Island', Enter the mind of a killer in 'Leaper' or if you want to get away from the horror for a bit try the wild west adventure as a bandit trying to get their confiscated loot back from the sheriff in 'Wanted'.
Address: 259 Park Street, South Melbourne VIC 3205
Hours: Tue-Sun 12pm-9pm
Phone: (03) 8529 9538

Woodbury Escape Rooms – South Melbourne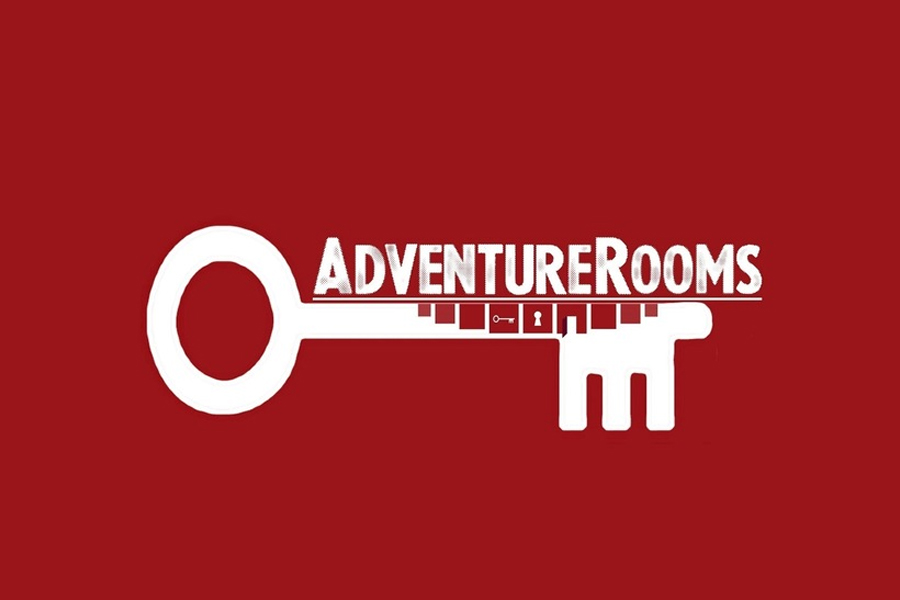 8. Adventure Rooms Melbourne
Adventure Rooms Melbourne requires thinking outside the box as your team of escapees must find all the hidden and mysterious objects, escape the room and beat the clock. Escape the house of a twisted genius in 'The Mad Scientist', defeat the enemy and escape the castle in 'The Black Queen', or work with your team to reclaim your freedom and escape the cell in 'Gaol Break'.
Located in: The Walk Arcade
Address: Basement/306 Little Collins St, Melbourne VIC 3000
Hours: Mon-Thu 11:45am-10:45pm, Fri-Sun 10am-10:45pm
Phone: (03) 9650 0423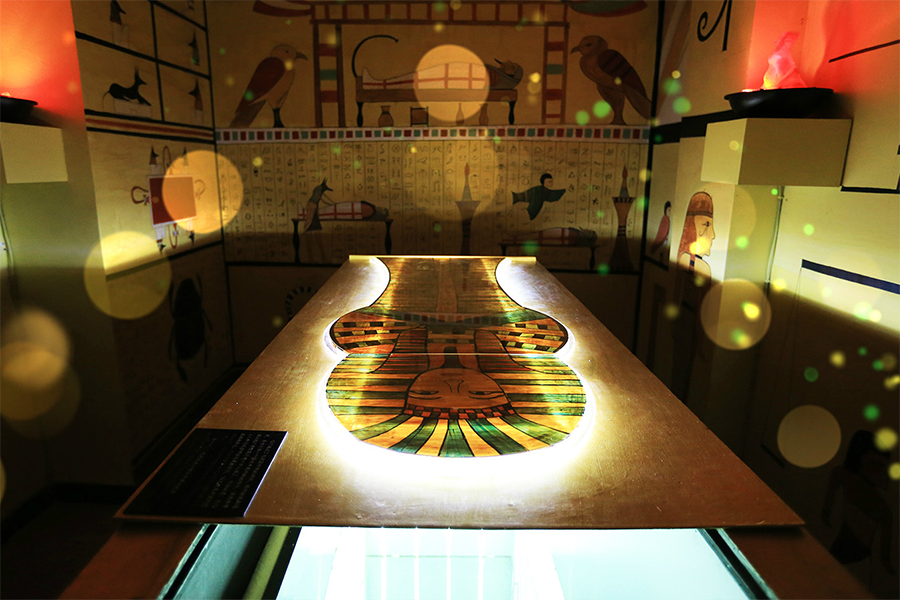 9. The One Room Escape
The One Room Escape is perfect for friends and family, they can even cater for team building exercises and marriage proposals! Their escape rooms provide a great mixture of fun and challenging environments that can be enjoyed by all. Offering five rooms, the choice is really yours when it comes to the scenario. You could try to discover a secret in the "Green Hospital" or "Return to Thebes" and take a trip through the Egyptian Pharoah's tomb in "The Legend of the Five Holy Pearls" or rescue hostages in "The Conspiracy"! Come try it for yourself, good times are guaranteed.
Address: 9 Aristoc Rd, Glen Waverley VIC 3150
Hours: Tue-Thur 10am-9pm, Fri-Sun 10am-10pm
Phone: 0430 019 292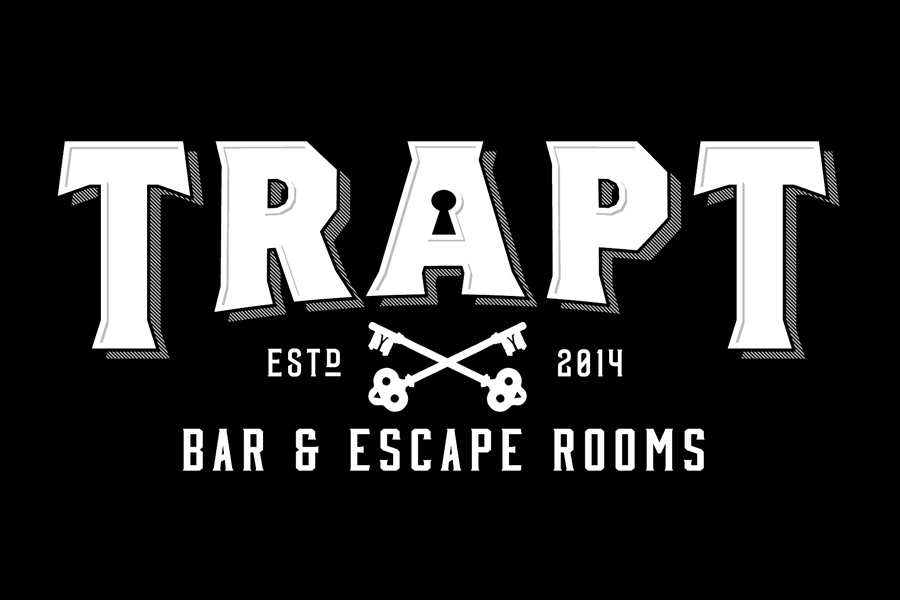 10. TRAPT Bar & Escape Rooms
TRAPT Bar & Escape Rooms in the heart of Melbourne offers multi-sensory puzzles that are not all as they seem. Choose from four different rooms including Alchemy I & II, The Wizard of Oz, Prohibition and Space. After your game head down to the underground speakeasy bar to celebrate or commiserate over one of the escape room inspired cocktails.
Address: 377 Lonsdale Street, Melbourne VIC 3000
Hours: Wed 2-9pm, Thu-Sun 12pm-9pm
Phone: (03) 9077 7941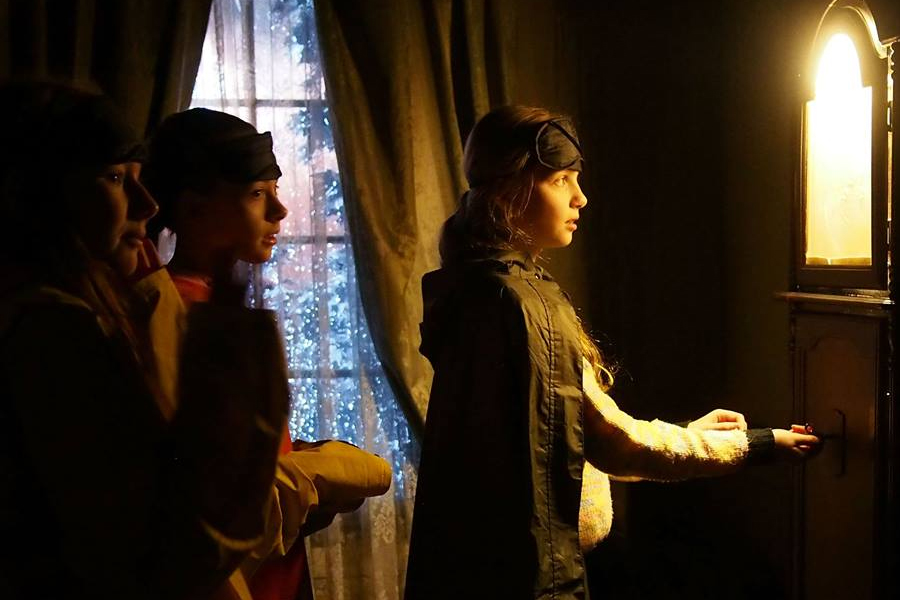 11. Cubescape Pty Ltd
Housed in Melbourne central's Strike Bowling, Cubespace brings next-level escape rooms to the masses. Mechatronics, theatrical effects, sound and multimedia allow for the dynamic storylines to come to life. Find out the secret behind A.I Iris's shut down by a bitter employee in 'Shutdown'. Seeking refuge from a storm, you find yourself in an old mansion; you'll need to uncover the history and break its curse to survive 'The Old Haunt'.
Address: 26 Cromwell St, Collingwood VIC 3066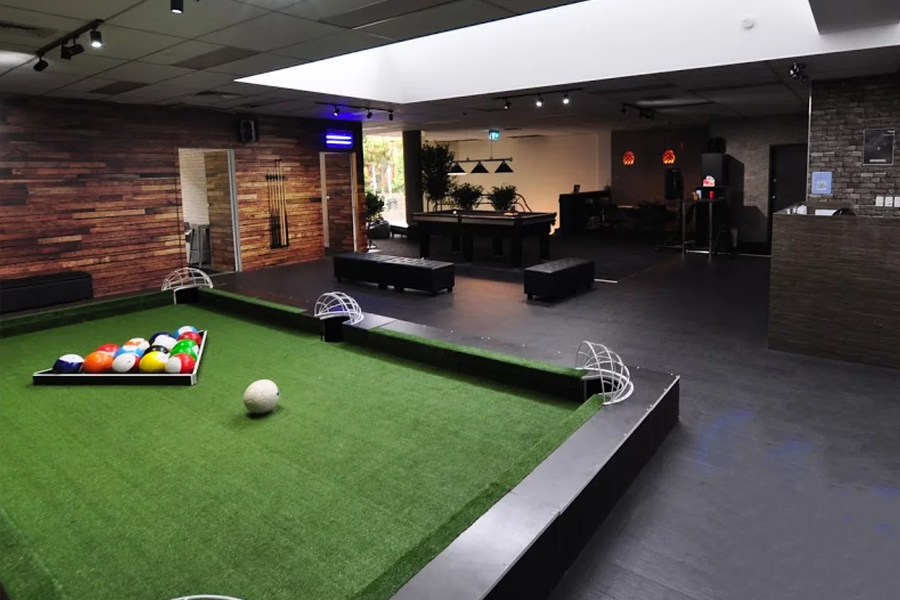 12. Lost Australia Station
The tech-heavy and story-driven rooms at Lost Australia Station will have you questioning reality. What makes this one of the best escape rooms in Melbourne, are the levels created by game developers, looking for more of a realistic experience. Get lost and trapped in 'Aokigahara', Japan's famous suicide forest, find your way out of the haunted sea of trees before the times up. Escape Dr U's human trials as a test subject and help your team members before the virus is spread.
Located in: University of Melbourne
Address: 199 Grattan Street, Carlton VIC 3053
Hours: Mon-Thu 11am-8pm, Fri 11am-10pm, Sat 11am-11pm, Sun 11am-8pm
Phone: (03) 8354 8610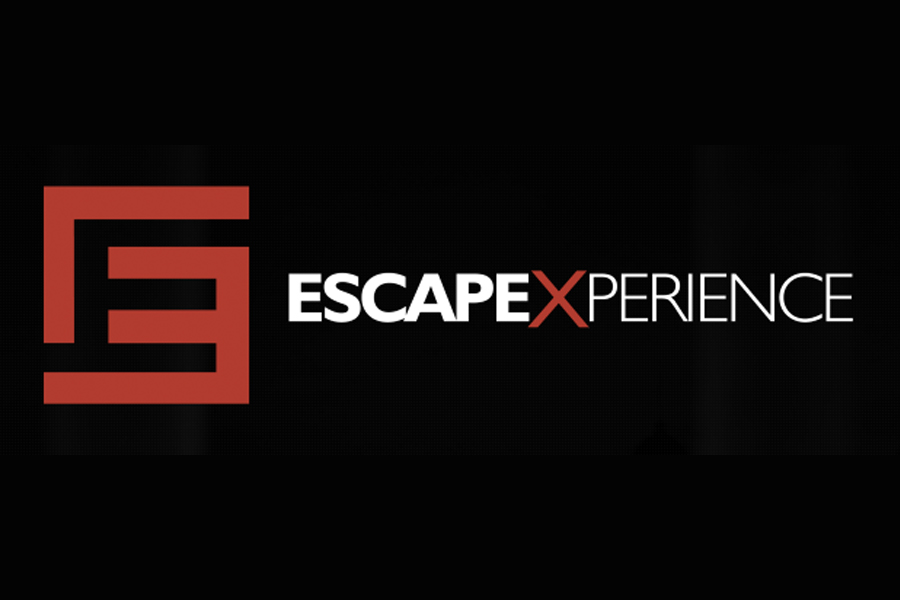 13. EscapeXperience
With three intricately designed and meticulously crafted escape rooms, EscapeXperience is one of Melbourne's best. Take a journey through 1940s noir with Amnesia, peek into the seedy underbelly behind the glitz with Burlesque or try your hand at solving a century-old mystery in Clockworks. Grab your workmates or the family and hit EscapeXperience for a fun-filled time.
Address: level 1/38-40 Eaton Mall, Oakleigh VIC 3166
Hours: Mon-Sun 10am-11pm
Phone: (03) 9912 8162
You'll also like:
10 Best Whisky Bars in Melbourne
13 Best Ramen Restaurants in Melbourne
20 Places for the Best Outdoor Dining in Melbourne
General FAQ
Are escape rooms stressful?
Escape rooms are timed and involve a lot of problem-solving, which can be stressful, however, it's important to remember this is a game and you can leave at any time.
Are phones allowed in escape rooms?
No, you should avoid using your phone at all when in an escape room. The point is to use your brain!
What is the best escape room in Melbourne?
According to Google Reviews, the best-rated escape room in Melbourne is The Mystery Rooms in Fitzroy.