Speed Meets Luxury as Gran Turismo 7 Collaborates with Dior
For those who love high speed and high fashion, Gran Turismo 7 has joined forces with the uber French luxury fashion house Dior to bring a brand new custom racing gear for driver avatars and a custom-designed car as part of the collaboration. Polyphony Digital, the developers behind Gran Turismo 7 announced this new partnership in Salzburg, Austria, at the World Series Showdown Nations Cup. This latest collab marks the debut of the French luxury fashion brand in the virtual space and is the first of hopefully many to come.
RELATED: Can't Buy Your Dream Car? Gran Turismo 7 is the Next Best Thing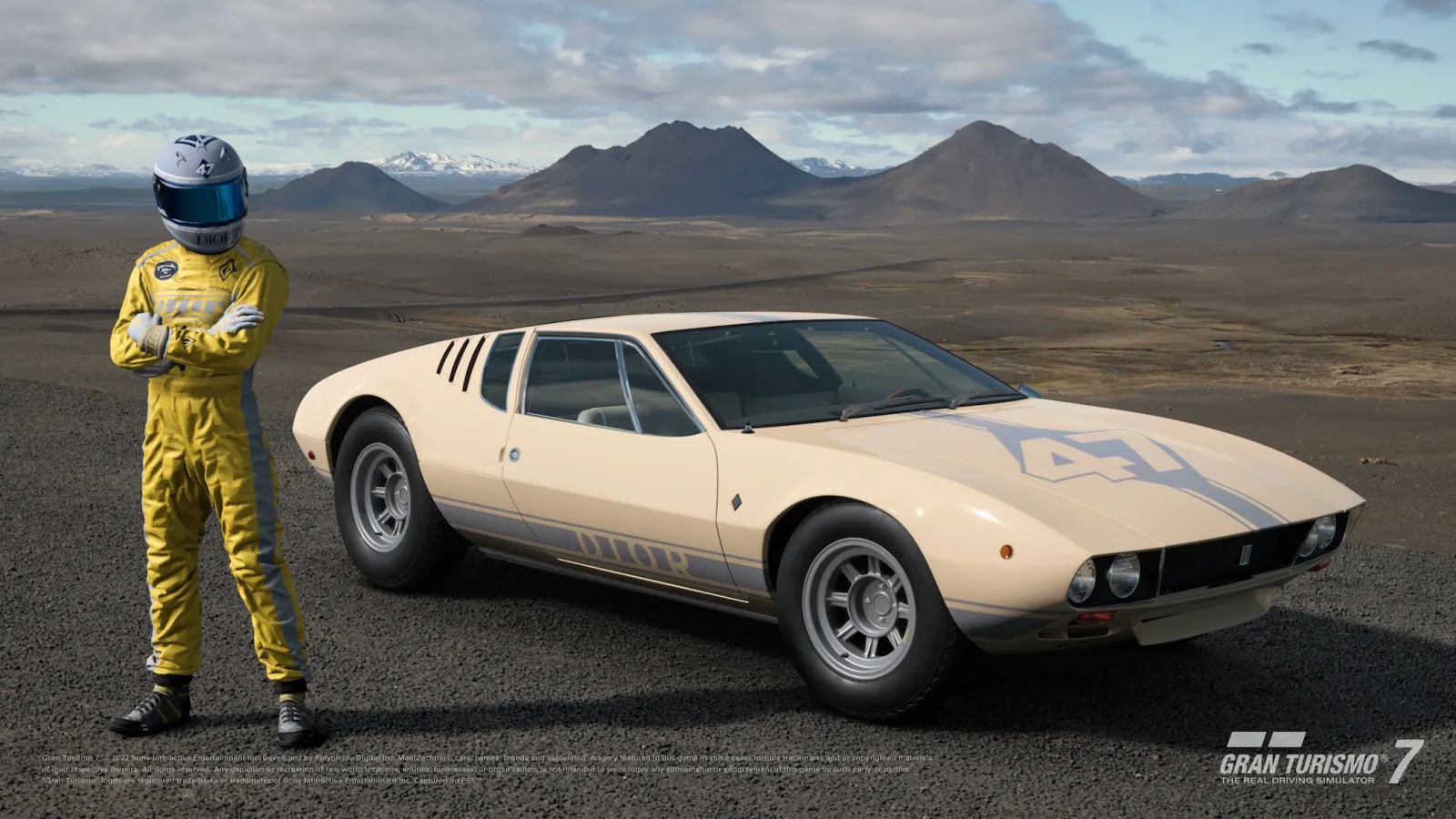 In-game collabs have become a common sighting, especially in 2022, with several gaming franchises partnering with real-life brands to bring exclusive items and content. Dior is finally starting to embrace the trend, with Kim Jones, Dior men's artistic director envisioning an entire range of racing gear to go along with a customized vintage car. The announcement comes after Gran Turismo 7 recently received a new update titled update 1.19, which saw the arrival of three new rides along with a ton of fixes, but the developers obviously have more things up their sleeves. Starting August 25, Gran Turismo 7 players will be able to get their hands on all the new custom racing gear created by Dior for driver avatars. These include a racing suit in yellow and grey, a pair of gloves, "Diorizon" shoes, and a blue and grey helmet.
All the collab-inspired cosmetics also celebrate Christian Dior's debut fashion presentation. Held in 1947, the showcase set Dior on an incredible path to stardom and the latest range of cosmetics emblazoned with the number 47 to reflect that fact subtly. There's even a custom-designed car on offer and it's none other than the outstanding De Tomaso Mangusta, an Italian sports car from the late 1960s and early 1970s.
The vehicle has gotten a complete design overhaul courtesy of Dior. The remarkable De Tomaso Mangusta comes in a cream and grey finish and boasts the number 47 smack dab at the centre of the hood. There are even unique Dior decals on the sides which surely will catch anyone's attention. The ride will make its way to the Hagerty Collection Legends car dealer in-game. All this new content will be exclusive to the PlayStation 5 and 4 consoles since Gran Turismo 7 is a PlayStation-exclusive title.
As of writing, the developers have not revealed how much will all of this will cost. It's also unclear whether the items will be purchasable using in-game currency or directly via cold hard cash. However, we don't expect these to come in cheap. That said, this new collab does bring a breeze of fresh air and a touch of luxury to the game. If you still don't own the game, Gran Turismo 7 is currently available at a steep discount as part of the annual PlayStation summer sale. So, make sure to grab the deal before it vanishes.