Hands-on with the Interactive LEGO Super Mario Sets
Ahead of the official launch, we were lucky enough to spend some quality time with two of the new LEGO Super Mario sets, which add countless layers of digital interaction to the timeless hobby of building with blocks.
Giving Mario the LEGO treatment feels like a no-brainer. However, LEGO didn't just create a buildable set featuring the popular plumber; they designed a whole series of customisable sets that replicate the experience of playing through a Super Mario video game. We're talking collecting coins and mushrooms, traversing moving platforms, stomping enemies and more, all within a time limit—and it actually works!
Although anyone over the age of 12 may have a hard time suspending their disbelief and letting go to enjoy this nostalgic line of products.
You'll also like:
20 Best Video Games of 2020
21 Best Gaming Headsets for the Next-Gen Experience
Build a Home Gallery With LEGO's Pop Art Posters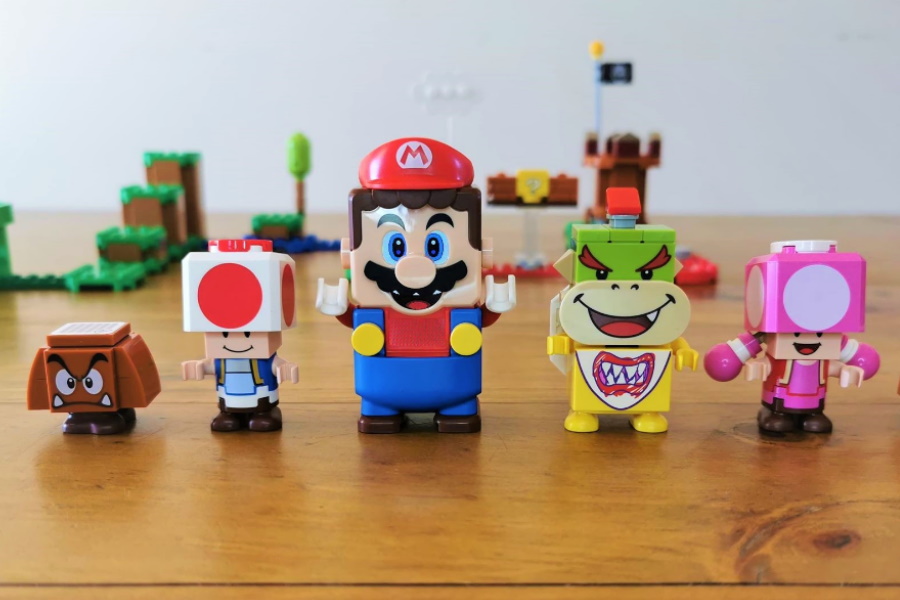 Every LEGO Super Mario journey should begin with the Starter Course. It's the only one of the new sets to include the LEGO Super Mario figure, the starting pipe and flag pole which registers the end of a course. Priced at RRP $89.95 AUD, the Super Mario Starter Course is a great showpiece for the technology and will give a good indication of whether you want to invest in the expansion sets.
Mario is much larger than standard LEGO minifigures, and houses some incredible tech. Once he's built and 2 x AAA batteries are inserted (not included), his eyes, mouth and chest all light up and change to reflect the types of LEGO bricks he's interacting with.
The Mario figure also has Bluetooth connectivity for working with the companion app, a speaker that blasts familiar sound effects and a sensor between his legs that can identify colours and scan RFID tags. It's impressive technology and is easy to see why piecing together the plumber was chosen as the first step in showcasing what's to come.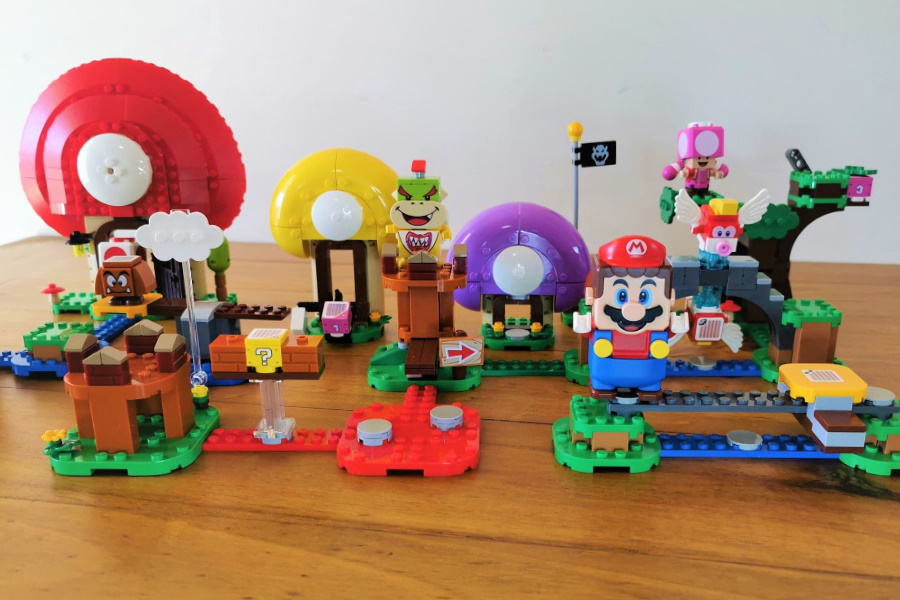 There's no traditional instruction booklet to speak off. Downloading the free companion app is a must. Using Mario to scan RFID tags from a new set adds the instructions to the app, and a diorama of the set renders to the home screen, which resembles a brick version of a classic Mario game map.
From there, the digital instructions take you through each step with options to rotate the images, so there's no excuse for making mistakes. The app's functionality then extends to a gallery where you can upload your unique creations and get inspiration for your next built from other users. There are also weekly challenges for those with a competitive streak.
Unlike other LEGO sets, there's no definitive build here. Once you've pieced together Mario, the warp pipe, flag pole, a Goomba, a few platforms and the Bowser Jr minifigure, you are then free to connect and customise the other elements however you see fit. The lack of direction may seem confusing at first, but you will soon come to realise that unleashing your creativity is the whole point of LEGO Super Mario.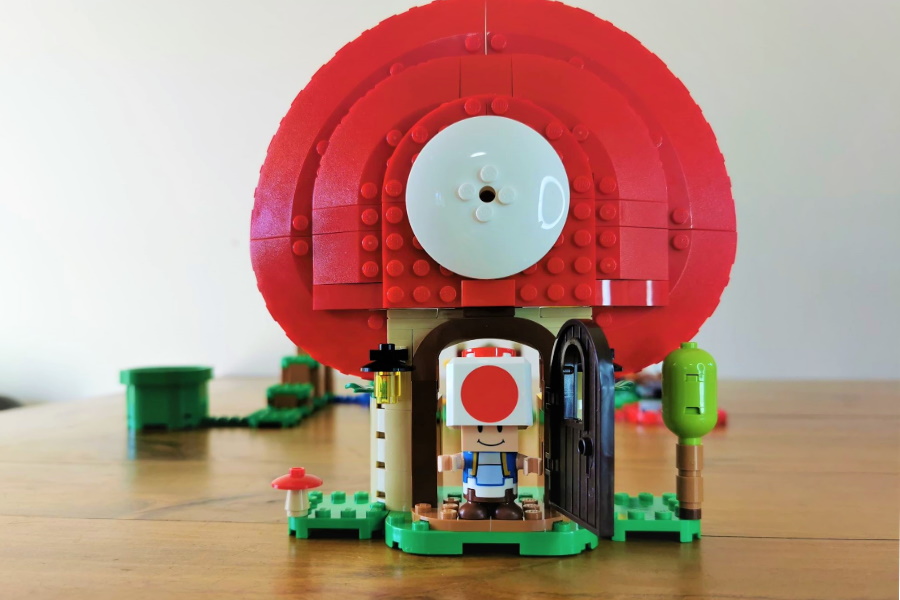 Once you've built a course, it's time to play. Placing Mario on the RFID tag at the centre of the green warp pipe starts your level. Mario plays some of his iconic music while a timer counts down on his chest. The idea is to move Mario through your course, collecting coins earned through movement and by defeating enemies, and then making it to the RFID tag at the flag pole before the timer runs out. Your coins are then tallied up and sent to the app. You can take a photo of your course and upload it, allowing other players to copy your custom course and try to beat your coin score.
All of the landmark blocks and enemies possess RFID tags, which activate specific responses: the question mark block can reward Mario with coins or a mushroom; a moving platform can play the classic Mario dungeon music; stomping a Goomba plays the associated video game sound effect and rewards coins—all recognised via animations on Mario's chest screen.
This LEGO Super Mario figure even recognises what colour bricks he's standing on. Green blocks show grass, blue blocks water and red blocks show fire. Spend too much time on the red and Mario won't be happy about it.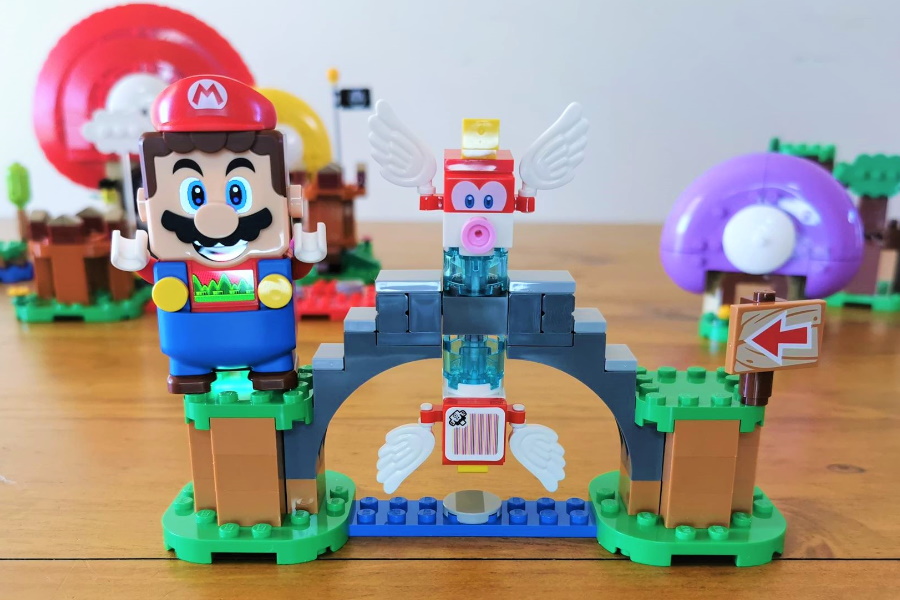 To complement the Starter Course, we also received the Toad's Treasure Hunt Expansion. This is one of the biggest sets available and is priced accordingly—RRP $99.95. This expansion adds new challenges, like three pink blocks that must be activated in order, along with Toad and Toadette minifigures, a bridge guarded by Cheep Cheeps, a large tree with a hidden compartment and a series of large mushroom houses.
It's a given that once you add one expansion, you or your kids will crave more. With around 12 expansions, alternate Mario outfits and blind-box character packs all available in series one, completing the collection will be pricey. Maybe add the bigger ones to the kid's Xmas lists?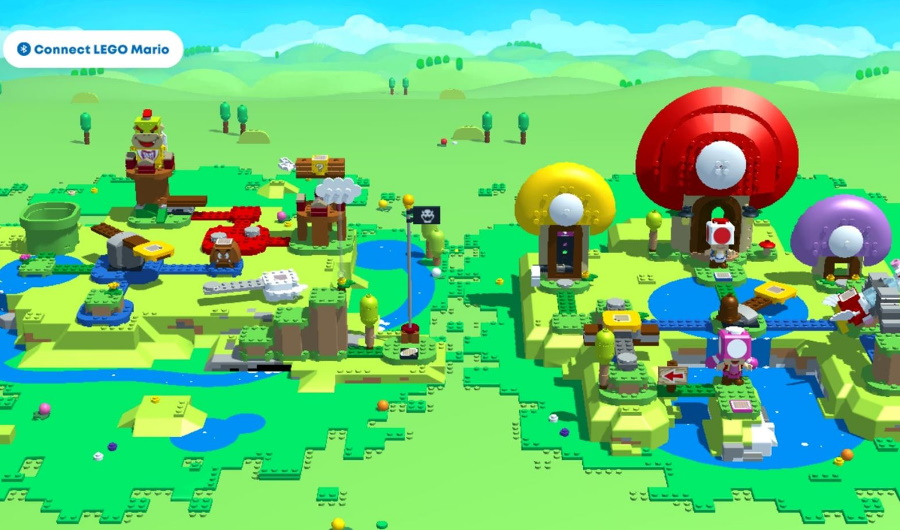 It does feel silly as an adult playing out the LEGO Super Mario course, which is why they're far more suited to a younger audience. But Nintendo fans of all ages will still have a blast building a course or playing together with the kids.
Maybe the only real issue here is one of logistics. A smartphone is required for the full experience. Either you will need to trust your kids with your phone or make sure they're under supervision when in use—neither of which are necessarily convenient outcomes.
Ultimately, both LEGO and Nintendo are on to another winner here, although, adults may find more joy with the recently announced Hasbro's Real-Life NERF Halo Needler is Finally Getting Closer or 20 Best Lego Sets for Adults. The fact that kids can now play Super Mario without any screen time is potentially a game-changer, so long as there's room in the budget and on the dining table for multiple expansion sets.
The writer received the two sets courtesy of the brand
You'll also like:
Xbox Joins the Gucci Gang
LEGO DeLorean Time Machine Includes Flux Capacitor
Build a Home Gallery With LEGO's Pop Art Posters