Top New Games Releasing in May 2019
The good news is that May 2019 is another month jam-packed full of gaming releases. The bad news is you may need to quit that day job to find the time to play them all. Our most-anticipated would have to be Rage 2. This game looks ridiculously good. Also If Blood and Truth can deliver on its promise, then we may be looking at the best VR shooter to date. And we can't skip over Trover Saves the Universe. It's from the co-creator of Rick and Morty, so the laughs are all but guaranteed.
The latest entry in the Total War franchise heads to PC. A Plague Tale looks interesting, like an interactive film you may find on World Movies. Sniper Elite V2 from 2012 receives a visual overhaul in the remastered edition, and retro gamers will appreciate the over-the-top action in the pixelated Shakedown Hawaii. Finally, to get you prepared for the Ashes, Cricket 19 arrives to warm-up your late-autumn, early winter. Be sure to keep an eye out for the hit indie sequel Super Meat Boy Forever. It's expected to drop any day now.
---
You might also like:
How Assassin's Creed Could Help Rebuild Notre-Dame Cathedral
Sony Releases First PlayStation 5 Details
500,000 Lego Bricks Built this Life-Size McLaren Senna
---
Rage 2 – PC, PS4, XB1
Mad Max meets Doom in this new post-apocalyptic shooter. An asteroid has annihilated 80% of the Earth's population. Ruthless, bloodthirsty gangs roam the open roads, and the tyrannical Authority seek to rule with an iron fist. As the last Ranger of the wasteland and a threat to their power, you must 'rage' for justice and freedom.
From lush jungles and treacherous swamps to sun-scorched deserts and beyond, you can go anywhere and shoot everything. An arsenal of upgradable weapons and superhuman abilities gives players everything they need to deliver a carnival of carnage. Tear across the unforgiving wasteland in ludacris vehicles like monster trucks and gyrocopters crushing the oppressive rule of The Authority once and for all. Available May 14.
Trover Saves the Universe – PS4, PC
From the mind and voice box of Justin Roiland, co-creator of Rick and Morty comes this bizarre new comedy adventure. Your dogs have been dognapped by a beaked lunatic who stuffed them into his eye holes and is using their life essence to destroy the universe. Players partner with Trover, a little purple eye-hole monster to stop the beaked lunatic, thus saving the universe.
Travel the cosmos and experience weird alien planets and characters with big personalities. There's a variety of combat, platforming, puzzles, and morally questionable choices to be made along the way. Upgrade Trover and yourself with new abilities while evading awkward situations. Trover can be played on a TV or in VR. It arrives on PS4 May 31 and PC June 4.
Blood and Truth – PSVR
Enter London's lethal melting pot of high-end glamour and gritty underworld crime. Put on your PlayStation VR headset and become elite Special Forces soldier Ryan Marks in a hard-hitting shooter with all the explosive action and drama of a Hollywood blockbuster.
Full of epic gunplay and explosive set pieces, use your specialised training to scale buildings, infiltrate secret facilities and wreak havoc using a variety of powerful firearms against countless armed thugs. Feel the vibrations of your weapons and reload guns with both hands as you would in real life.
Get pulled into high-speed car chases, intense helicopter battles and stylish corridor shootouts. Rampage around modern-day London backed by a mashed-up soundtrack of classic movie orchestral scoring and London grime. Available exclusively for PlayStation VR May 29.
Total War: Three Kingdoms – PC
China is fractured. Unite the land under your rule, forge the next great dynasty, and build a legacy that will last through the ages. Choose from a cast of 11 legendary Warlords and conquer the realm. Recruit heroic characters to aide your cause and dominate your enemies on military, technological, political, and economic fronts. Will you build powerful friendships, form brotherly alliances, and earn the respect of your many foes? Or would you rather commit acts of treachery, inflict heart-wrenching betrayals, and become master of grand political intrigue?
The turn-based campaign and real-time battles of Total War: Three Kingdoms are complemented by stunning visuals and flamboyant Wushu combat. With vibrant vistas and authentic Chinese-inspired artwork, this reimagining of Ancient China is a visual feast. Your legend is yet to be written, but one thing is certain: glorious conquest awaits — available May 23.
Sniper Elite V2 Remastered – PC, PS4, XB1, Switch
There are very few experiences in gaming as satisfying as Sniper Elite's slow-motion gunplay. So thankfully fans can now return to Berlin and revisit this epic campaign set in the final moments of World War II. Remastered from the 2012 favourite, Sniper Elite V2 will see players parachute into Germany to prevent the Nazis from implementing their V2 rocket technology.
Take advantage of authentic weapons, stalk your targets, set up the shot, and use your skill, patience and cunning to achieve your mission. Stealth is vital as you find yourself trapped between two desperate armies in a race against time. Offering stunningly enhanced graphics, 4K resolution and HDR display, this is the visually definitive version of Sniper Elite V2. It will introduce new playable characters, a brand-new photo mode and expanded online multiplayer for up to 16 combatants — available May 14.
A Plague Tale: Innocence – PC, PS4, XB1
Follow the grim tale of young Amicia and her little brother Hugo, in a heart-wrenching journey through the darkest hours of French history. Hunted by Inquisition soldiers and surrounded by unstoppable swarms of rats, Amicia and Hugo rely on each other to survive against overwhelming odds, and to find purpose in this brutal, unforgiving world.
Players will engage a seamless blend of adventure, puzzles and stealth gameplay, deeply embedded in dark medieval mystery. And keep an eye out for those rats. Sparked by the Black Plague, these deadly swarms indiscriminately devour everything in their path. Available May 14.
Shakedown Hawaii – PC, PS4, Switch, 3DS, PS Vita
If Grand Theft Auto was set in Hawaii and released in 1991, it might look something like Shakedown Hawaii. In this 16-bit destructible open world, everything is up for grabs. Gameplay fuses action and empire building. Engage in car chases, shootouts, acquire businesses, sabotage competitors and rezone land.
Explore the city, suburbs, beach, farms and jungles on foot, by car, or by boat. Go inside over 200 buildings, shops and houses to burgle, interact with civilians and discover secret areas — available May 7 on every system imaginable except Xbox.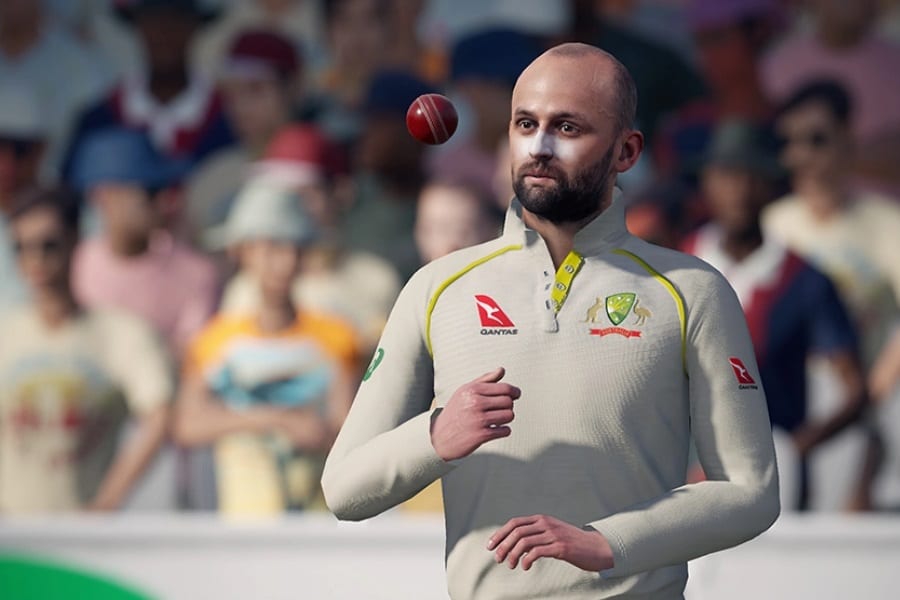 Cricket 19 – PC, PS4, XB1, Switch
As the official game of the 2019 Ashes Championship, Cricket 19 features a suite of new content adding greater depth over the previous Ashes Cricket game also developed by Melbourne's Big Ant Studios.
Tackle historical scenarios for classic matches through the ages, develop the career of a junior right through to national captaincy, participate in the fully-licensed Ashes Cricket mode, or lead your nation to the greatest world championship in the classic 50-over one-day mode.
Unfortunately, there is no trailer for this one, so keep an eye to this page for updates. Cricket 19 is available May 28. The PC version is expected to arrive shortly after.