It may seem like an age ago, but the best movies of 2018 did have us on the edge of our seats for a while there. In a period before COVID-19, when we were all blissfully unaware of the upcoming uncertain, Hollywood had us all rushing to the cinemas to get a taste the best films 2018 had to offer. Now, we find ourselves looking back and wondering where the next major hit will come. The truth is, 2018 had some bangers and take it from us, they're worth revisiting.
You'll also like:
23 Best Superhero Movies of All Time, Ranked
The Matrix Resurrections Trailer Finally Reunites Neo and Trinity
50 Best Action Movies Of All Time, Ranked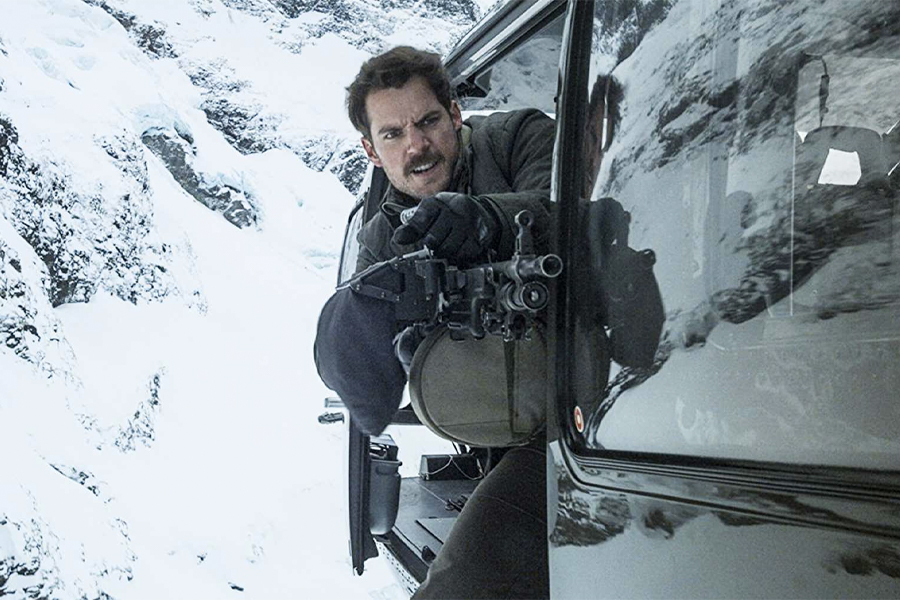 How We Pick Our Best Movies
Choosing a list of the best movies of 2018 is no mean feat, however. These ones have been hand-selected to cover a broad range of genres from throughout this year. The films chosen were loved by audiences worldwide, whilst also receiving glowing reviews from critics. Every movie has a rating of at least 5 out of 10 on IMDB, which means you don't need to waste time trawling through search results to get to the cream of the crop. Some directors have established household names, whereas some are young guns making their debut.
Best Movies of 2018
We've selected several movies with ripping all-star casts, and others where actors are playing themselves. With something here for everyone, this is a list of the 2018 movies not to be missed.
1. You Were Never Really Here
Based on a book by Jonathan Ames, You Were Never Really Here places the viewer inside the head of the main character and protagonist, Joe (Joaquin Phoenix), a traumatised veteran on the hunt for the kidnapped daughter of a top politician. The movie is underpinned by a raw and vibrant energy, reminiscent of cult thrillers from the 70s and '80s, set in gritty New York, where the streets are dark and the cops are corrupt. It is grim and gory and full of unconventional plot twists. By far one of the best movies of 2018.
Initial release: 8 November 2017 (France)
Screenplay: Lynne Ramsay
Director: Lynne Ramsay
IMDB Rating: 6.8/10
Run Time: 1h 35min
2. BlacKkKlansman
Setting out to expose the Ku Klux Klan, Ron Stallworth, the first African American detective hired by the Colorado Springs Police Department, finds himself on an extremely dangerous mission. The movie follows Stallworth and his partner Flip Zimmerman as they attempt to abolish the organisation by infiltrating the Klan in a brave undercover investigation. Director, Spike Lee takes an uncompromising approach to the narrative and the outcome is powerful and profound. Based on a true story, this is a must-see movie for all crime drama fans.
Release date: 9 August 2018 (Australia)
Screenplay: Spike Lee, Kevin Willmott, Charlie Wachtel, David Rabinowitz
Director: Spike Lee
IMDB Rating: 7.5/10
Run Time: 2h 16min
3. Annihilation
Based on Jeff VanderMeer's 2014 novel of the same name, Annihilation seamlessly mixes horror and sci-fi to create the most outstanding visual cinematography any 2018 movie offered us. The film follows a bunch of characters lead through a treacherous world, known as 'The Shimmer',  which is a mysterious zone formed by an outer-worldly presence. With lots of twists and turns, and for some, more questions than answers, Annihilation is a must-see for all film buffs, as it always keeps you guessing.
Initial release: 13 February 2018 (Regency Village Theatre)
Box office: 43.1 million USD
Cinematography: Rob Hardy
Director: Alex Garland
IMDB Rating: 6.8/10
Run Time: 2h
4. If Beale Street Could Talk
While 'If Beale Street Could Talk' is undoubtedly one of the best movies 2018 produced, its lineage goes back to 1970's Harlem. Based on the James Baldwin novel, the film sees childhood sweethearts Tish and Fonny plan the life they have always dreamed of. Like all best-laid plans, the couple encounters a roadblock when Fonny gets arrested for a crime he did not commit and Tish has to strive to clear her fiancee's name. A heartwarming and epic tale following a couple determined to fight and succeed despite police corruption, inequality, and the struggles of the times.
Initial release: 18 January 2019 (United Kingdom)
Director: Barry Jenkins
IMDB Rating: 7.1/10
Run Time: 1h 59mins
Cinematography: James Laxton
5. Roma
Set in 1970s Mexico, Roma is based on director Alfonso Cuarón's childhood memories. He paints an emotional portrait of a family's struggles during the political and social turmoil of the times. The story weaves seamlessly through a thought-provoking narrative, intertwining complex layers of human emotion and memories. Class distinction is an underlying topic here and throughout Roma tackles many hard-hitting issues, all viewed through an extremely thoughtful and unbiased lens. It certainly does not disappoint. Cuarón uses his unique cinematographic style to create scenes of the ordinary appear magical to the viewer. Taking out the Academy Award for Best Picture, it goes without saying, Rona is one of the top movies 2018 had to offer.
Initial release:27 October 2018 (Orange)
Director: Alfonso Cuarón
IMDB Rating: 7.7/10
Run Time: 2h 15min
6. Black Panther
Produced by Marvel Studios, Black Panther is the 18th film release from the American media franchise. It's an American superhero film based on a character from Marvel Comics. Featuring outstanding art direction, breathtaking performances, and memorable action sequences, Black Panther is one of the biggest films ever produced, and with the sad passing of lead actor Chadwick Boseman, it's worth putting this 2018 movie back on your viewing list.
Release date: 15 February 2018 (Australia)
Director: Ryan Coogler
IMDB Rating: 7.3/10
Run Time: 2h 15min
7. Leave No Trace
An inspiring tale about choosing your own life path, rather than following the rules in today's often scrutinised society. A father and daughter living off-grid find it difficult to reintegrate when forced back into mainstream civilisation after living a self-sufficient life in the woods in Portland, Oregon. A well-told tale about the pitfalls of the modern world and the compassion of human nature.
Initial release: 29 June 2018 (United Kingdom)
Director: Debra Granik
IMDB Rating: 7.2/10
Run Time: 1h 59min
8. Free Solo
For something a bit different, get your teeth into Free Solo, an up-close and personal story of one man's personal mission to achieve his lifelong dream. Free climbing up El Captain, a 3200ft vertical rock summit in Yosemite Park, California, Alex Honnold has no ropes, no safety gear, just pure dedication and determination. An incredible journey through the mind of someone with such incredible grit and ambition. Mindblowing.
Initial release: 21 March 2019 (Germany)
Director: Jimmy Chin, Elizabeth Chai Vasarhelyi
IMDB Rating: 8.2/10
Run Time: 1h 40min
9. The Favourite
Mixing it up even further, The Favourite is another slightly obscure addition to our list of the best movies of 2018. A period black comedy, following Queen Anne of Great Britain and two cousins vying for her attention to become her court favourite. It's extremely deadpan in places and is at its most hilarious when that humour carries undertones of lies, intrigue, and deceit. As with his previous arthouse offering, The Lobster, Lanthimos utilises his gift of finding the subtle humour in the darkness of human cruelty and betrayal.
Release date: 26 December 2018 (Australia)
Director: Yorgos Lanthimos
IMDB Rating: 7.5/10
Run Time: 2h 1min
10. A Star is Born
One would be forgiven for thinking this was a one-man show and glory project for the movie's producer, director, and co-writer Bradley Cooper who also plays the lead character, Jackson. But you couldn't be farther from the truth. Cooper delicately explores the relationship between Jackson and Ally (Lady Gaga), the waitress following her dreams of stardom with grace and wisdom. It's a wonderful romantic drama, with hints toward the dark side of fame. The Oscar-winning soundtrack is an absolute belter and Cooper creates actual goosebumps juxtaposing his own gruff vocals as Jackson with the soulful sounds of Ally's incredible voice and her captivating lyrics.
Release date: 18 October 2018 (Australia)
Director: Bradley Cooper
IMDB Rating: 7.7/10
Run Time: 2h 14min
11. Sorry To Bother You
Ludicrous, quick-witted, and awkwardly hilarious all in one extraordinary package, Sorry To Bother You is an unforgettable viewing experience from Boots Riley that will definitely leave you wanting more.
Initial release: 7 December 2018 (United Kingdom)
Director: Boots Riley
IMDB Rating: 6.9/10
Run Time: 1hr 52min
12. First Reformed
Critics have rightly declared First Reformed as one of the best movies of 2018. It stars fan favourite Ethan Hawke (Training Day) and is directed by Paul Schrader, famous for penning Taxi Driver. The plot follows a Protestant minister in upstate New York who struggles with his loss of faith. With a lot of movies following a generic Hollywood formula, First Reformed offers a new perspective and is definitely one to watch.
Initial release: 18 May 2018 (USA)
Director: Paul Schrader
IMDB Rating: 7.1/10
Run Time: 1h 53min
13. Mandy
An untraditional take on the horror movie genre. Mandy has to be seen to be believed. Fans of Nicolas Cage will love his portrayal of Mandy's vengeful boyfriend Red Miller. It's full of blood and gore, so not one for the faint-hearted. Watch out for the particularly gruesome fight scene where two men wield chainsaws as swords. Heart-stopping.
Release date: 21 September 2018 (Australia)
Director: Panos Cosmatos
IMDB Rating: 6.5/10
Run Time: 2h 1min
14. Private Life
Filled with heartwarming moments and rich emotions, Jenkins has produced a gem of a movie based on the struggles of a couple living in east side New York and desperately trying to have a child. Private Life is an unassuming and notably profound movie that touches on the intricacies of relationships and the nuances of human behaviour. There's gentle humour in places too, making this Netflix motion picture stand out as one of the best movies of 2018.
Initial release: 18 January 2018
Director: Tamara Jenkins
IMDB Rating: 7.2/10
Run Time: 2h 7min
15. Love After Love
Russell Harbaugh's fascinating debut is an honest portrayal of how a family copes after a loved one has passed away. Emotions this intense are not often depicted in mainstream American cinema and it is hard to watch in places as you really connect with the character's grief. But watching Suzanne (Andie MacDowell) starting again with her son Nicholas (Chris O'Dowd) after her husband's death is ultimately an inspiring tale of bravery in the aftermath of tragedy.
Director: Russell Harbaugh
IMDB Rating: 5.4/10
Run Time: 1h 31min
16. The Rider
After a near-fatal horse-riding accident, leaving him with severe brain damage, Brady Blackburn (Brady Jandreau) refuses to give up on his dream of Rodeo riding. Here we follow him on a journey of finding himself and adapting to his new life after the accident. The movie is actually inspired by real-life events that happened to Brady Jandreau himself, and a chance meeting with him is what inspired the director to make this movie. The characters and played by non-professional actors and some family members play themselves, like Brady's real-life sister Lilly. A truly inspiring tale.
Initial release: 13 April 2018 (USA)
Director: Chloe Zhao
IMDB Rating: 7.4/10
Run Time: 1h 45min
17. A Quiet Place
A post-apocalyptic modern horror movie about parental anxieties and family dynamics showcased through the unusual narrative of monsters taking over the planet. The monsters live in silence and for the first 40minutes of the film, to help viewers relate, there is no dialogue. It's how the family lives, and the silence is deafening. It's a bit gnarly in places and totally different from anything you've ever seen before, which puts this on the list of the best movies of 2018.
Release date: April 2018 (Australia)
Director: John Krasinski
IMDB Rating: 7.5/10
Run Time: 1h 31min
18. Burning
A South-Korean psychological thriller. A mesmerizing movie that is both frank and puzzling and definitely one that you won't be able to get out of your head. A must see!
Initial release: 17 May 2018 (South Korea)
Director: Lee Chang-dong
IMDB Rating: 7.5/10
Run Time: 2h 28min
19. Thunder Road
Thunder Road opens with a single take scene, lasting an impressive 10 minutes, depicting Texas police officer Jim Arnaud at the funeral of his mother. Grief-stricken and also dealing with his impending divorce, Jim's life starts to unravel.  This movie is a documentation of what it feels like when your world is falling apart and the impossible struggles to build it back up again.
Initial release: 12 September 2018 (France)
Director: Jim Cummings
IMDB Rating: 7.1/10
Run Time: 1h 32min
20. Mission: Impossible – Fallout
Everything you would expect from the Mission Impossible franchise and more. The sixth instalment features the all-star cast from previous movies including Tom Cruise, Alec Baldwin, and Simon Pegg. This movie is a must-see. It is a jam-packed action movie with incredible visuals and awe-inspiring special effects.
Initial release: 12 July 2018 (Paris)
Director: Christopher McQuarrie
IMDB Rating: 7.7/10
Run Time: 2h 28min
21. Can You Ever Forgive Me
Based on a true story and confessional memoir by the original author, Melissa McCarthy stars as Lee Israel,  a writer attempting to repair her failing career by forging letters from deceased celebrities and playwrights and selling them to the highest bidder. One of the best movies of 2018, Can You Ever Forgive Me is an endearing showcase of desperation and a woman's love for literacy, stopping at nothing to keep practising her craft.
Initial release: 1 February 2019 (United Kingdom)
Director: Marielle Heller
IMDB Rating: 7.1/10
Run Time: 1h 47min
22. Shoplifters
An artistic piece of work from Japanese director Hirokazu Koreeda, revealing life on the margins of society and showcasing how a low-income family takes to stealing to survive.
Initial release: 8 June 2018 (Japan)
Director: Hirokazu Koreeda
IMDB Rating: 8/10
Run Time: 2h 1min
23. Widows
Directed by the incredible Steve McQueen, Widows follows the wives of notorious gangsters in Chicago as they join forces to execute a heist that their late husbands were planning. In true McQueen fashion, Widows is one of the more intelligent and emotional movies 2018 produced.
Initial release: 6 November 2018 (United Kingdom)
Director: Steve McQueen
IMDB Rating: 6.9/10
Run Time: 2h 8min
24. First Man
First Man is not just one of the best movies of 2018, it's one of the best movies ever made. This Oscar-winning film is Damien Chazelle's adaptation of a book by James R. Hansen, First Man: The Life of Neil A. Armstrong. And this biographical drama doesn't disappoint. First Man allows you to take a ride on a rocky expedition through Neil Armstrong's life, his family, and his space missions. And it's a pretty accurate portrayal. This is not just another space movie, it is hard-hitting and emotional and full of twists and turns. And for fans of outstanding cinematography, the visual effects (which they won the Oscar for!) are second to none.
Release date: 11 October 2018 (Australia)
Director: Damien Chazelle
IMDB Rating: 7.3/10
Run Time: 2h 21min
25. The Ballad of Buster Scruggs
Presented as an anthology of six shorts, The Coen Brothers are doing what they do best and mixing up the generic movie format. The shorts are all set in the 19th-century, in the Wild West, and contain a variety of different narratives mixing the completely absurd with the beautifully profound. Some of the character development here is particularly insightful and though totally odd in places, the result is full of that Coen Brothers charm that we all know and love.
Initial release: 16 November 2018 (USA)
Director: The Cohen Brothers
IMDB Rating: 7.3/10
Run Time: 2h 13min
You'll also like:
23 Best Superhero Movies of All Time, Ranked
The New Home of James Bond
50 Best Action Movies Of All Time, Ranked
General FAQ's
Which Movie Won Best Picture at the Oscars in 2019?
The Movie Green Book won the best picture at the Oscars in 2019. It was released in November 2018 and stars Mahershala Ali as a jazz musician in 1960s Southern America.
What was the highest-grossing film in 2018?
Avengers: Infinity War was the highest-grossing movie in 2018 worldwide. It took a box office revenue of over 2 billion U.S. dollars.
Who was the highest paid actor/actress in 2018?
George Clooney was top of 2018's highest paid actor's list earning $239 million, mainly from his off-screen earnings. Scarlett Johansson was the highest paid actress of 2018 earning $40.5 million.