Dwayne 'The Rock' Johnson Announces Return to Fast & Furious Franchise
Dwayne "The Rock" Johnson couldn't resist the allure of the massive money-making Fast and Furious franchise as he recently made a thrilling announcement, revealing that he's returning to reprise his role as Luke Hobbs in a new standalone Fast film. Putting all speculation to rest, Universal and Johnson have officially confirmed the untitled Fast project, creating a buzz among fans.
Johnson previously portrayed Luke Hobbs in five films within the highly successful action franchise, including the successful 2019 spin-off titled Fast & Furious Presents: Hobbs & Shaw, where he showcased his dynamic chemistry alongside Jason Statham. However, the well-known public feud between Johnson and franchise lead Vin Diesel resulted in Johnson getting dropped from the film's roster and not reprising his role as Hobbs in the 2019 film F9.
But Johnson's unexpected appearance in a post-credits scene of this year's Fast X offered a pleasant surprise, reigniting hopes among fans that there might be a chance for his character's story to continue and that the feud between him and Diesel has been resolved.
You'll also love:
Trailer for Dwayne Johnson's 'Young Rock' Biopic Sitcom
Joe Rogan Says Dwayne 'The Rock' Johnson Should Come Clean about Steroid Use
Dwayne Johnson's Personal Gym is The Iron Paradise
View this post on Instagram
Johnson took to social media to share the exciting announcement, sharing a video along with the caption: "The overwhelming global response to Hobbs' return in Fast X has blown us away. The next Fast & Furious film you'll see Hobbs in will be the Hobbs movie, which will serve as an exciting new chapter and set up for Fast X: Part II," further adding that "the family" is back together. Johnson also mentioned that he and Vin Diesel had set aside their past differences, emphasising their commitment to unity, brotherhood, and taking care of the beloved franchise, its characters, and the fans they adore.
"Last summer Vin and I put all the past behind us. We'll lead with brotherhood and resolve – and always take care of the franchise, characters & FANS that we love," wrote Johnson. Although the Hobbs movie will be written by Chris Morgan, there is no official word on the production start date or the cast lineup.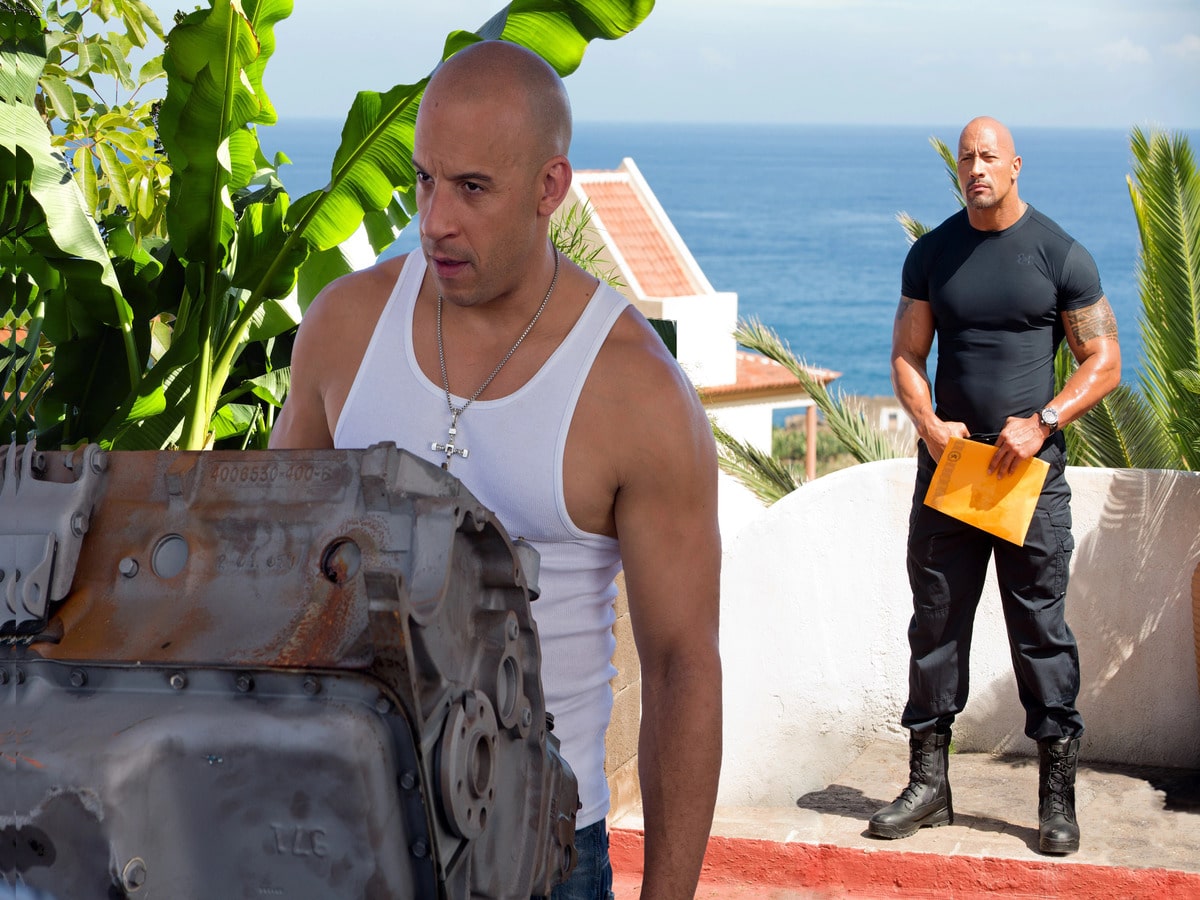 The untitled Johnson-led Fast movie is set to be a standalone venture, distinct from Hobbs & Shaw. Instead, sources suggest that it will serve as a connecting chapter between Fast X and Fast 11, acting as a transitional instalment. While the film has been given the green light, fans shouldn't get their hopes up for an immediate onscreen reunion between Johnson and Diesel. According to sources, Diesel is not expected to have a starring role in this particular side chapter. Although, it's important to note that nothing is being ruled out since the film is set to feature other beloved actors from the Fast franchise.
In addition to his leading role, Johnson will serve as a producer alongside Dany Garcia and Hiram Garcia, representing their production company Seven Bucks Productions. Vin Diesel and Samantha Vincent will also be involved as producers through their company One Race Films. Other notable producers attached to the project include Chris Morgan from Chris Morgan Productions, Jeff Kirschenbaum from Roth/Kirschenbaum Films, and Neal Moritz from Original Film.
You'll also love:
Trailer for Dwayne Johnson's 'Young Rock' Biopic Sitcom
Joe Rogan Says Dwayne 'The Rock' Johnson Should Come Clean about Steroid Use
Dwayne Johnson's Personal Gym is The Iron Paradise