Gangs of London Season 2 Confirmed
After an unmissable first season, it's not surprising people are calling loud and clear for Gangs of London season 2. If you're unfamiliar (somehow), the television series follows the conflicts and struggles between rival gangs in present-day London. This British crime-action drama has been described as a modern-day fix for those Peaky Blinders fans craving new content.
The series was created by Gareth Evans of The Raid franchise fame, all but guaranteeing the stellar fight scenes and gore fans have come to love from Evans' work. With a second season on the way, let's discuss what we know so far about Gangs of London Season 2.
You may also like:
Rick and Morty Season 5: Everything We Know So Far
The Grand Tour Season 4 Madagascar Special is Finally Here
Stranger Things Season 4: Everything We Know So Far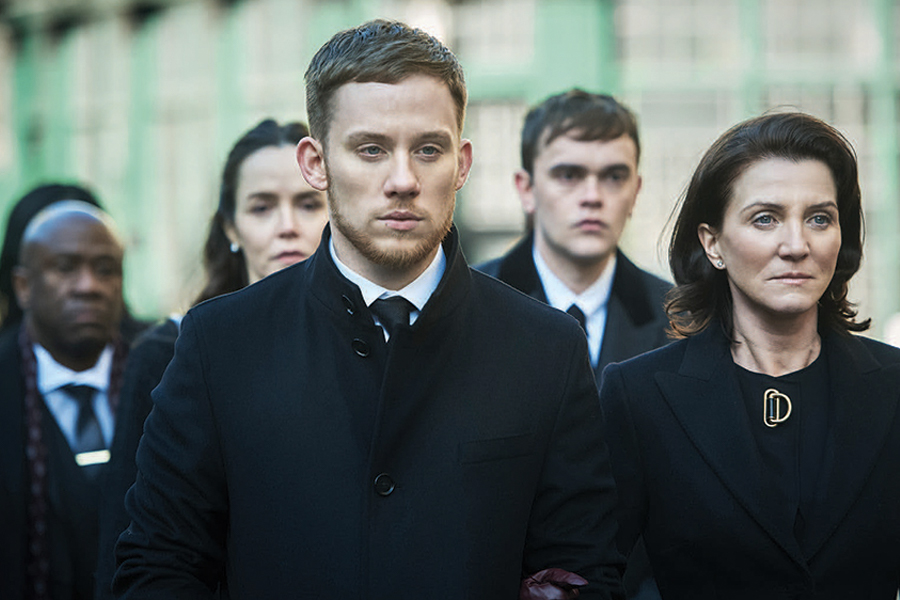 Gangs of London Season 2 Confirmed
Thankfully, Gangs of London season 2 was confirmed by Sky UK's managing director of content Zai Bennett. In his confirmation of a second season, Bennett stated that Gangs of London is "dark, dangerous and we are thrilled it is coming back for a second series." And why wouldn't they be thrilled, with the first season being the networks most binged premiere of the year. A tremendous 2.23 million people tuned in their televisions to watch the opening episode, making it the second biggest original drama launch for the network behind the series Chernobyl.
While both the creatives and the network behind them are excited to get Gangs of London season 2 made, there will be a long wait for fans. Talking with Radio Times, series creator Evans reflected on season one, stating that it "took us three years to get this one designed and done and out". With all this planning and writing to be done, along with the current state of the television industry thanks to COVID-19, we believe it's unlikely we'll see anything until at least 2022.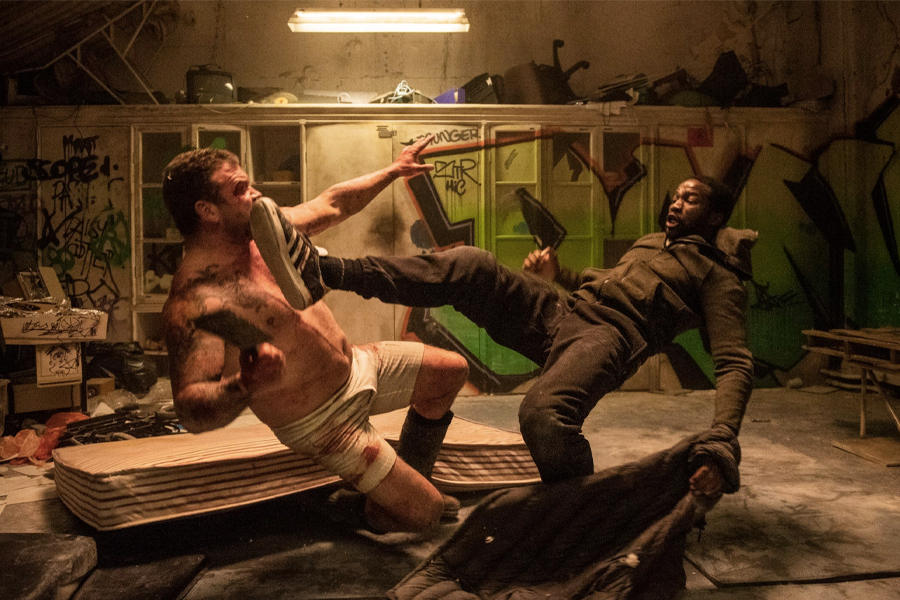 Gangs of London Season 2 Plot
Spoilers for season 1 of the show, obviously. To quote Evans, "I think there are lots of loose ends in that final episode that are there to be explored," which means we've got a fair bit to discuss. We'll break things up into speculation about the gangs, and the police.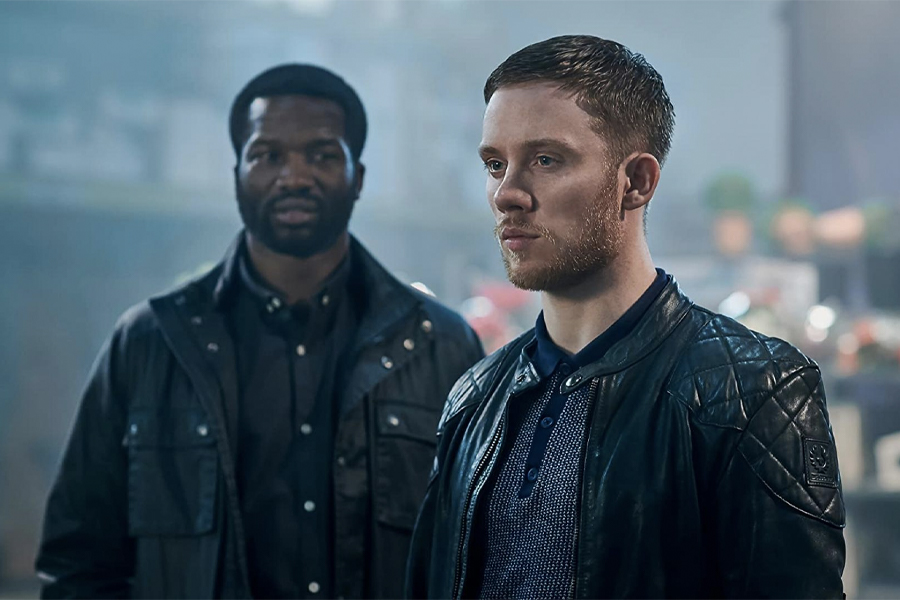 The Gangs
From last we saw, Joe Cole's Sean Wallace had been killed, or so they want you to believe. Shot in the cheek, we heard an officer on-screen say he was deceased, but we never saw Wallace's face or body. As has become custom with television and movies, you should never believe someone is dead until you see a body. And even then, you should be sceptical.
It's possible that Wallace has paid off the authorities to fake his death (it's not like we haven't seen corruption in the show already). His presumed death amongst the underworld would allow for the element of surprise when enacting his revenge. This would also make for an even more feared (and bad-ass) reputation as the gangster that can't be kept down.
Talking with Den of Geek, Evans discussed the intentionally ambiguous death of their lead gangster. "It was planned from the start that Sean Wallace would die… He's shot and he's killed," "I think we've kept that pretty open of where Elliot shot him. If it had been dead centre, then yeah absolutely ."
As we've also seen in the show, it's not unlike the Wallace family to fake a death. We saw Wallace's mother, Marian Wallace played by Michelle Fairley, presumed dead in a park at the hands of Lucian Msamati's Ed Dumani. We're sure this won't be the last we see of her, so long as Floriana, played by Arta Dobroshi, makes it to season 2 as well.
Again, talking to Den of Geek, co-director Xavier Gens said to expect "a new, big antagonist," for season 2, adding humorously that "We need to create a new one because the body count of the first season is quite elevated." With a new threat, it'll be fascinating to see how the current cast of gang will react. Will there be newfound alliances, betrayals, or will there be another blood bath? We say, all of the above.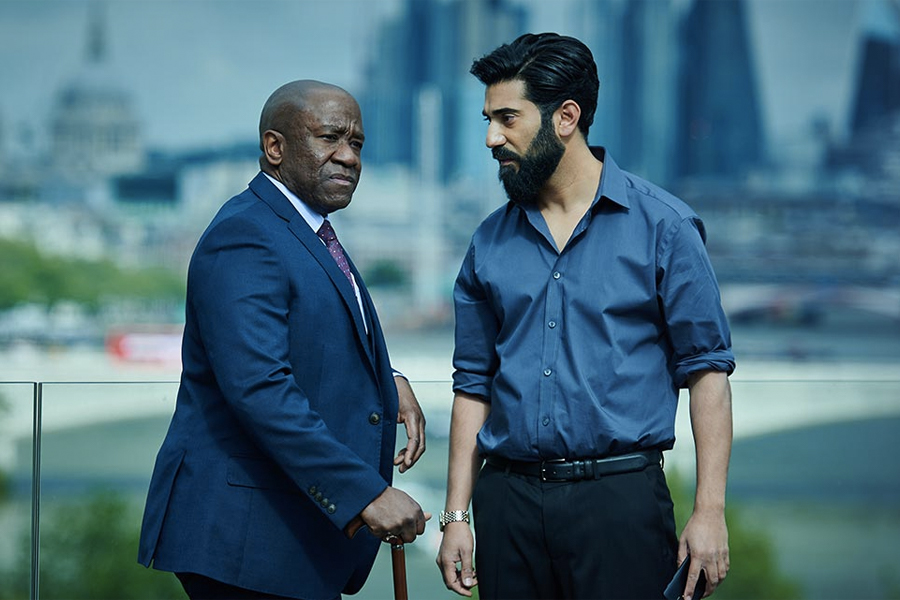 The Police
By the end of the first season, we saw developments in the relationship between undercover cop Elliot Finch, played by Sope Dirisu, and Shannon Dumani, played by Pippa Bennett-Warner. Elliot's allegiance to the police force has been tested, an idea which will certainly be explored in Gangs of London season 2.
Corin Hardy, another co-director of the series, reflects on this relationship and challenge of faith. Hardy questions, "what can Elliott bring to the table now as somebody who has potentially gone rogue?" adding that "I'm pretty sure in season two, he is going to go to the dark side." With his police handlers both seemingly dead, what choice does Elliot have but to go in deeper with the gangs. We can't wait to see what repercussions these decisions have on Elliot's relationships and conscience.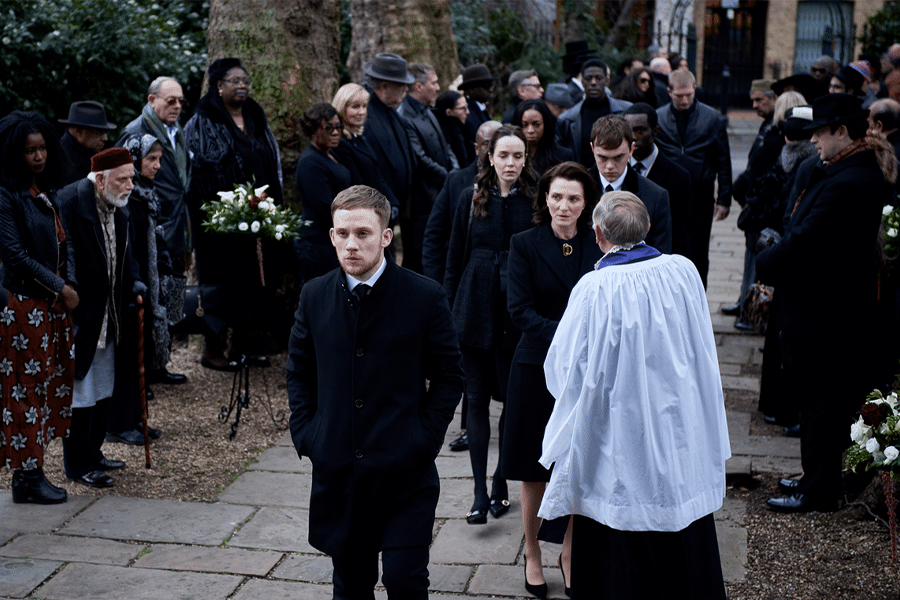 Gangs of London Season 2 Cast
Based on the initial reports, it's looking like we'll be seeing a host of familiar faces making a return. Here's who we knew so far;
Joe Cole as Sean Wallace
Michelle Fairley as Marian Wallace
Arta Dobroshi as Floriana
Lucian Msamati as Ed Dumani
Pippa Bennett-Warner as Shannon Dumani
Sope Dirisu as Elliot Finch
Ray Panthaki as Jevan Kapadia
The diversity of London's population (and gangs) means that they'll be no shortage of new players for the Gangs of London season 2 cast. It's almost certain we'll see new friends and foes join the show, as well as that new big-baddie we discussed earlier. We can see a veteran of the British acting scene taking on the role, wanting to join in on the fun and success of the series.
Where to Watch Gangs of London in Australia
The first season of Gangs of London is available to stream exclusively on Stan in Australia. We imagine this is where the second season will drop, when it's ready. If you haven't already (why have you read this far?) you'll have plenty of time to get up to speed with the first season. We're certain, that if Gangs of London season 2 is anything like the first season, this will be serious event television.
You may also like:
Rick and Morty Season 5: Everything We Know So Far
The Grand Tour Season 4 Madagascar Special is Finally Here
Stranger Things Season 4: Everything We Know So Far
General FAQs
When will Gangs of London season 2 be released?
Gangs of London season 2 doesn't have a set release date, but we expect the series will be ready by 2022 at the earliest.
Will Joe Cole return in Gangs of London season 2?
Given the ambiguous state of his character at the end of season one of Gangs of London, we are unsure whether he'll be back for season two of the show.