What is Steve Smith's Net Worth?
Between his ongoing salary, previous endorsement deals, a robust real estate portfolio, and one truly sound investment, cricketer Steve Smith's net worth has reached impressive heights in recent years. Currently estimated at around AU$31 million, it makes him one of Australia's wealthier athletes. Maybe that's why he's always smiling over on Insta, often posing next to fetching wife Dani Willis. Or maybe it's the result of that diet and workout plan we covered a few months back. Nah…it's the money!
Meanwhile, a sizable portion of Smith's income doesn't come from athletics at all. Let's not forget that he was banned from playing cricket for a full year in the wake of a ball-tampering scandal, which cost him both his contract with Rajasthan Royals as well as numerous endorsements in 2018. Nevertheless, he managed to add about AU$4 million to his bottom line that very same year. So what gives?
The secret to Steve Smith's net worth lies in an Australian mattress company called Koala. In 2015, Smith invested AU$100,000 in the startup in exchange for a healthy 10% stake. As part of the deal, he agreed to take on the role of brand ambassador. Today, Koala Mattresses is currently valued at around AU$150 million. You do the math. Just kidding. We'll do it for you.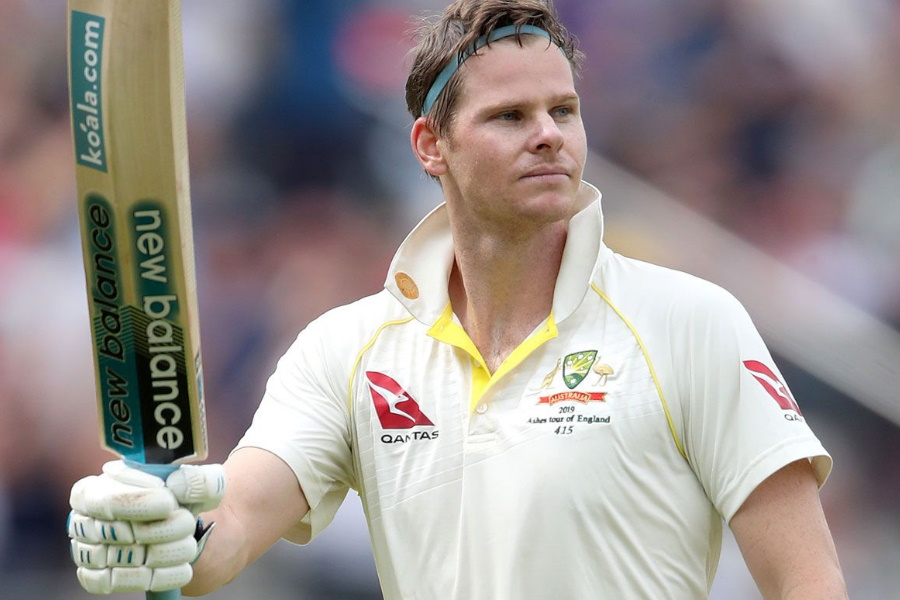 What is Steve Smith's Net Worth?
Net Worth: AU$31 Million
Age: 30
Born: June 2, 1989
Country of Birth: Sydney, Australia
Profession: Professional Cricketer, Investor, Brand Ambassador
Who is Steve Smith?
In places like America, cricketer Steve Smith might remain something of an elusive entity, but in places like Australia, India, South Africa, and Europe, the man is an athletic sensation. Born in Sydney with dual citizenship in both Australia and the UK, he dropped out of school at the age of 17 and joined the premier division of England's Kent Cricket League soon after. It was a promising start to an impressive career.
Eventually, Smith returned to Australia and made his first-class debut for NSW at the SCG, squaring off against Western Australia and leading his team to victory. That same year, he played for the national team at the 2008 Under-19 Cricket World Cup in Malaysia. During the tournament, he wowed audiences by scoring 114 runs and taking seven wickets in just four matches. His test debut came in 2010 at Lords, when he played both tests against Pakistan in the 2010 Test series.
Over the subsequent years, Steve Smith's salary climbed and so too did his legacy. Soon enough, he was playing on the international stage, winning numerous trophies and awards, smashing records, and becoming one of the best Test batsmen of all time. All the while, he was racking up various endorsement deals with companies such as Gillette, Weet Bix, and Fitbit, which did wonders for his net worth.
In 2018, Smith was named as captain of Rajasthan Royals and it looked like he was going to experience another banner year. At this time, his overall salary (from playing for both the Royals and Australia) was reportedly hovering around $4 million. However, things came to a screeching halt when he was implicated in the Australian test side's ball-tampering controversy, which occurred during the Third Test in South Africa.
As a direct result of the scandal, Smith's contract with the Royals was terminated and he was banned from playing the sport for a full year. It's also been reported that he lost around AU$5 million in endorsement deals. Now back in action, he currently plays for Australia's squad and continues to redeem himself, one stellar performance at a time. Meanwhile, the majority of his net worth doesn't even come from cricket, rather a savvy investment he made back in 2015…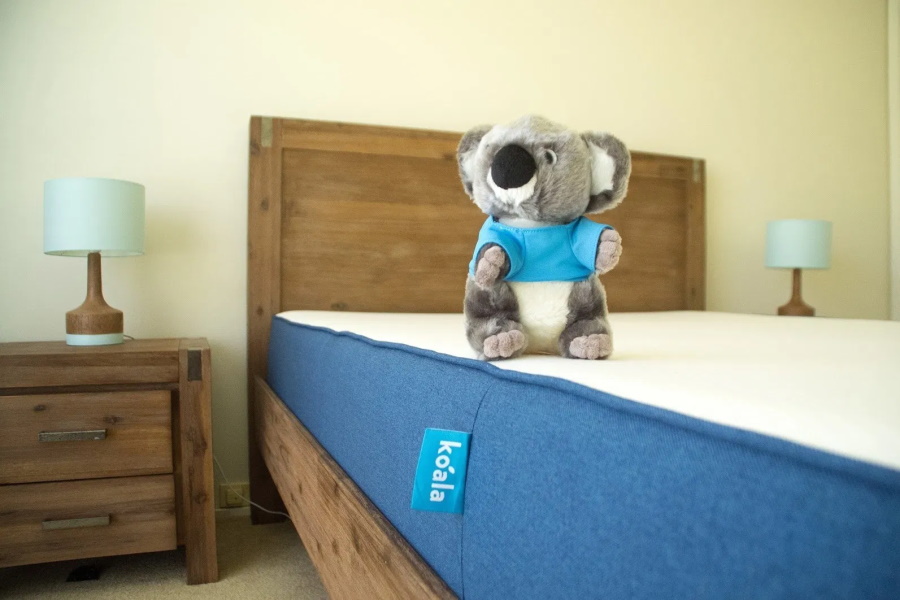 How Did Steve Smith Achieve his Net Worth?
While Steve Smith's salary and endorsement deals are nothing to scoff at, his early investment in Koala Mattresses is the gift that keeps on giving. As you'll recall, Smith handed over AU$100,000 back in 2015, in exchange for a 10% stake. As part of the deal, he took on the role of brand ambassador, which helped the company succeed in meteoric fashion.
Nowadays, Koala Mattresses has over 200,000 customers and a valuation of around AU$150 million. According to recent estimates, Steve Smith's Koala stake is worth about $12.18 million, pushing his overall net worth up to AU$31 million. That makes it worth far more than his current estimated salary of around $2 million.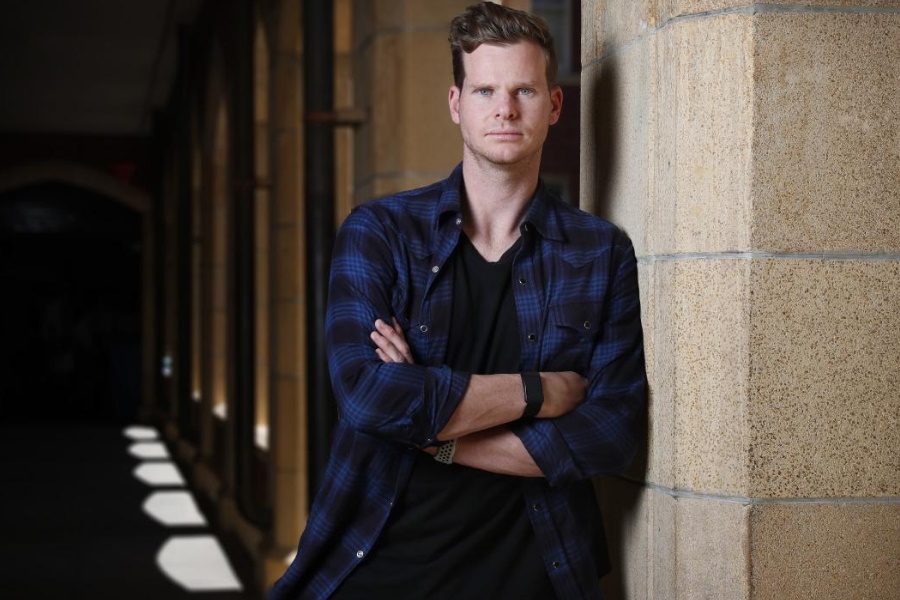 How Does Steve Smith Spend his Money?
With a little help from Koala, Steve Smith's net worth gives him plenty of disposable income. We don't know how he spends every dollar, but he has been known to drop big bucks in the following areas:
Luxury Cars – Back in 2018, it was reported that Smith spent about $1.5 million on luxury cars, namely a Range Rover, Audi, and Rolls Royce.
Real Estate – Not only does Smith live in Sydney's affluent Balmain neighbourhood, but he reportedly likes to buy nearby properties, fix them up, and then rent them out (or possibly sell them). He also owns real estate in Marrickville, Coogee, San Souci, and Toowoomba. It's estimated that his current real estate portfolio is worth nearly AU$10 million.
You'll also like:
What is Drake's Net Worth?
Michael Jordan's Net Worth & Spending Habits
Leonardo DiCaprio's Net Worth & Spending Habits
General FAQ
How much does Steve Smith earn?
In 2018, Smith was earning up to $4 million a year while playing for Rajasthan Royals and Australia's national team. He now plays for Australia and reportedly earns a salary of around AU$2 million.
Who is the highest paid Australian cricketer?
After receiving $2.2 million at auction from the IPL, Australian cricketer Pat Cummins has become the highest-paid Aussie cricketer.
Who is the richest cricketer in the world?
Thanks to various endorsement deals, retired cricketer Sachin Tendulkar is presumed to be the richest cricketer in the world. He has an estimated net worth of around $140 million.