The True Story Behind the 'Wood Sitting On a Bed' Meme
Since the COVID-19 pandemic took hold, one star has shone brighter than all others, and his name is Barry Wood. Images of the extremely well-endowed Mr Wood sitting on his bed have gone viral across the globe, quickly becoming part of the cultural vernacular. But who is this mysterious man? And why is the internet so obsessed with his enormous dong?
You'll also like:
37 Hilarious COVID-19 Pick-Up Lines
21 Best Tekashi 6ix9ine Memes on Him Snitching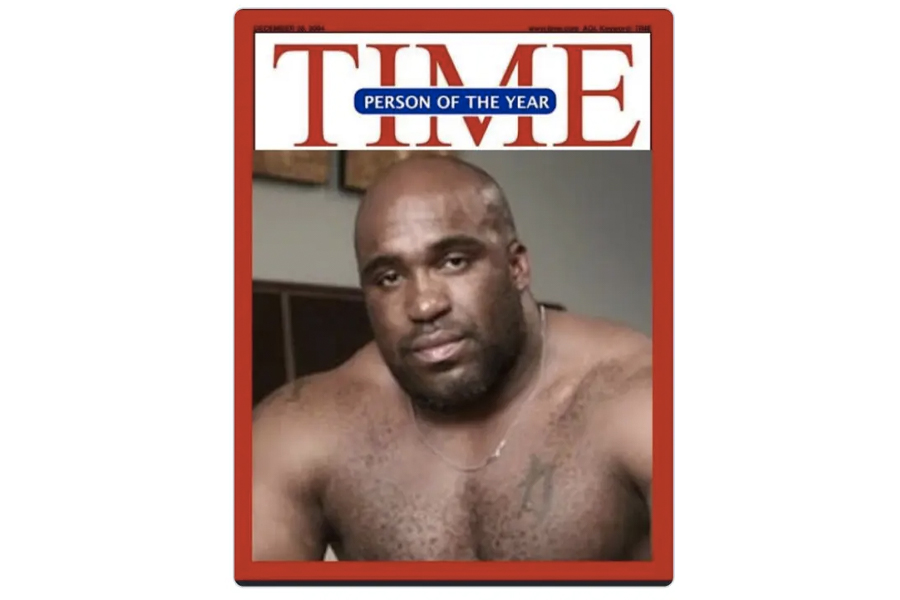 Earlier in the year, as coronavirus reports dominated headlines, some hilarious social media users performed the old 'bait-and-switch'. They would post a story with a seemingly abhorrent or unbelievable COVID-19 update with a link to read more. When users clicked the link, however, they were either treated to an eye-full of Barry Wood's pecker or an edited meme of the original photo; a sort of 'Prick-Rolling', if you will.
The meme of Barry Wood sitting on a bed, often referred to as 'Huge Penis Guy' has become one of the biggest internet sensations of 2020. So popular is the original photo that online shops are now selling t-shirts and merchandise with the big man emblazoned on the front. Don Caldwell, editor in chief of Know-Your-Meme revealed that the Wood Sitting on a Bed meme has become the real hero of the current pandemic.
"Of all the coronavirus-related meme entries on Know-Your-Meme, Wood Sitting on a Bed has the most interest in page views," he said.
Throughout the boom in Barry Woods popularity, his identity was a relatively hidden mystery, but now, thanks to a new short-form documentary from VICE, we know the full backstory on that infamous photo. The man in question's real name is, in fact, Wardy G. Joubert III, and he sadly passed away in 2016.
It turns out, Joubert was a loving, church-going family man. The dedicated community member would hold fundraisers and help those in need, often giving his last dollar to those less fortunate than him. The VICE doco reveals that Wardy only did the shoot after falling into financial hardship. And while it might sound crazy, a decade after that photo was first published, his real legacy is only just beginning.
"Because so many people developed an affection for Barry Wood as a meme, they started to like Wardy as a person as well," Caldwell says in the documentary.
A GoFundMe has been set up to get Wardy a headstone and donations are flooding in, proving that even amid a global pandemic, the power of memes can bring us together.
Also, just FYI, his dong was photoshopped.
Best Wood Sitting on a Bed Memes
You've fallen for it, we've fallen for it, let's not dwell on it. Here is a list of the best Wood Sitting on a Bed memes we could find.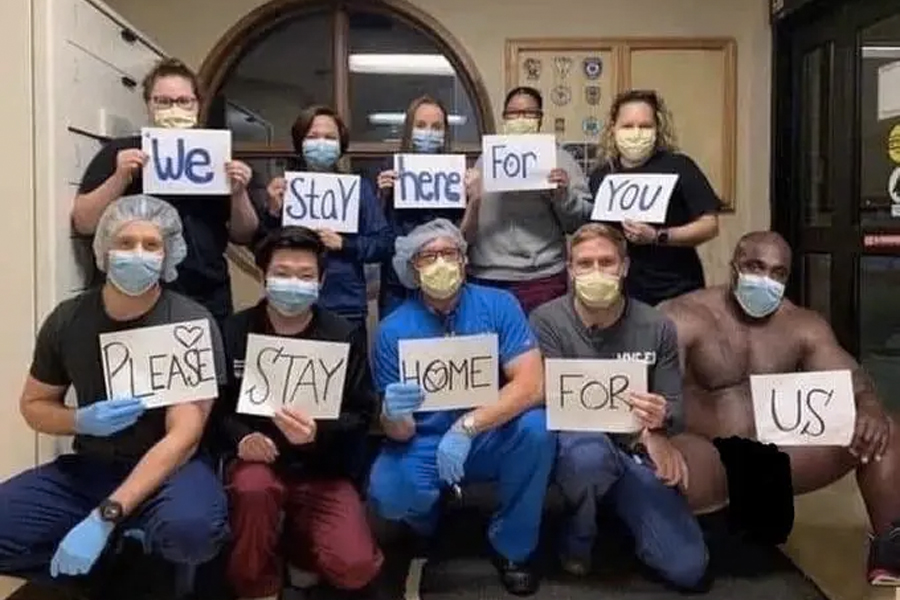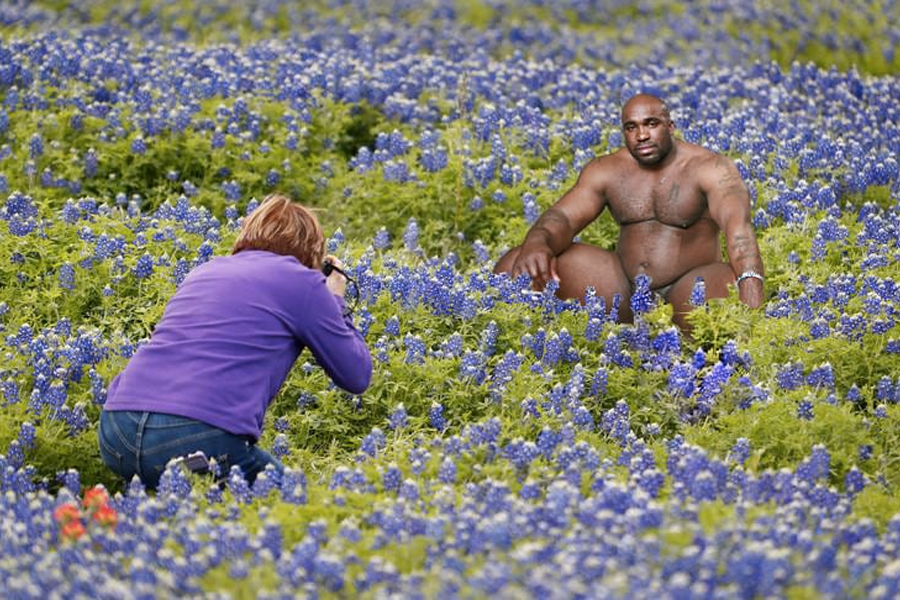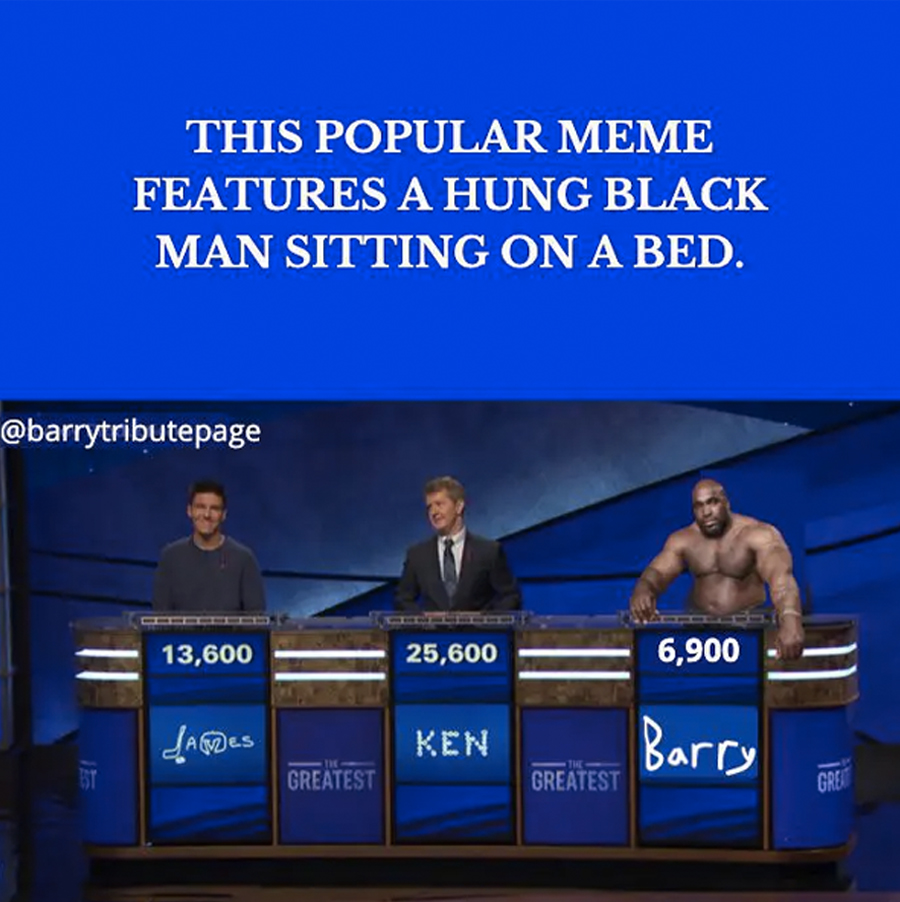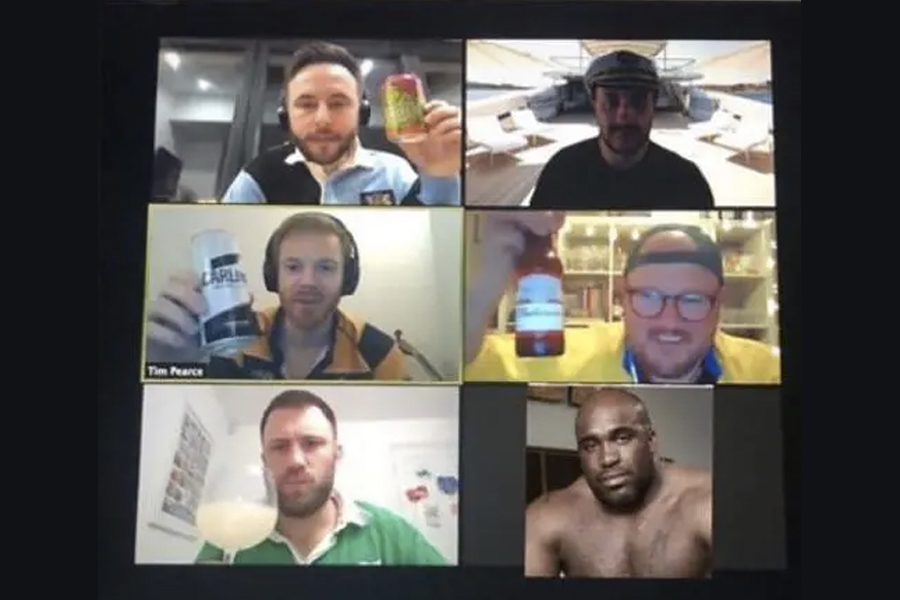 You'll also like:
37 Hilarious COVID-19 Pick-Up Lines
21 Best Tekashi 6ix9ine Memes on Him Snitching