19 Best Hawaiian Shirt Brands For Men
From the same lifestyle site that brought you the best men's resort wear brands comes the best Hawaiian shirt brands for men. Indeed, no tropical vacation is complete without some cool Hawaiian shirts in your arsenal, as each one will project all sorts of feel-good vibes. Meanwhile, thanks to brands like Barney Cools and Double Rainbouu—who incorporate premium materials and stylish patterns—a party shirt that could have easily gone extinct continues to thrive in the modern world.
Speaking of Barney Cools and Double Rainbouu, you'll find those two names and more on our list of the best Hawaiian shirt brands for men. If you thought loud and floral shirts were a thing of the past, you thought wrong. Here are the brands to prove it.
You'll also like:
12 Best Men's Resort Wear Brands
8 Best Underwater Hotels for a Luxury Aquatic Getaway
Top 25 Luxury Luggage Brands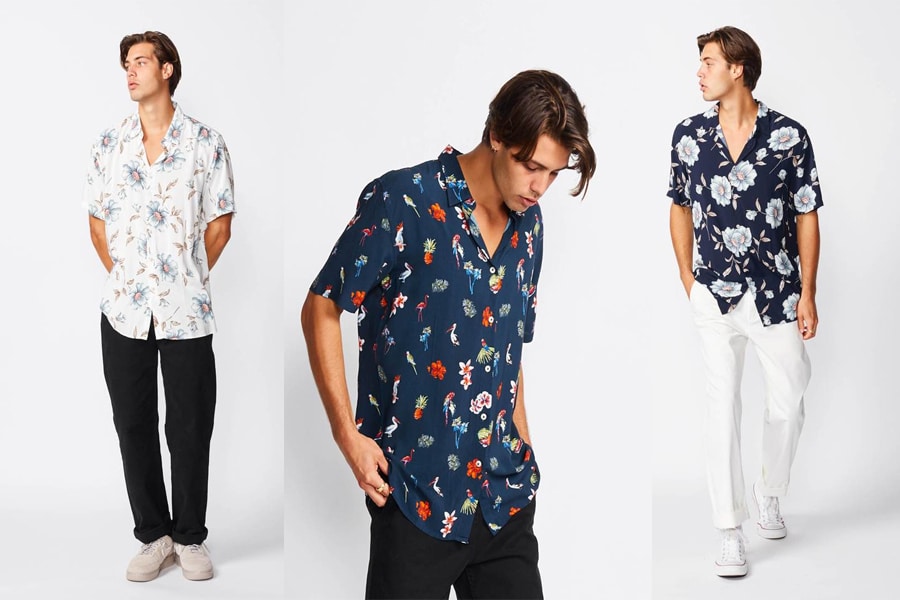 1. Barney Cools
When is a cool Hawaiian shirt more than a cool Hawaiian shirt? When it's a classic woven stunner from Sydney's own Barney Cools. Featuring signature prints and supremely breathable materials, this premium vacation wear redefines the Hawaiian shirt concept for modern audiences. You've done Australia proud, Barney Cools.
Founded: June 13, 2013
Founder: Nat Taubman
Country: Australia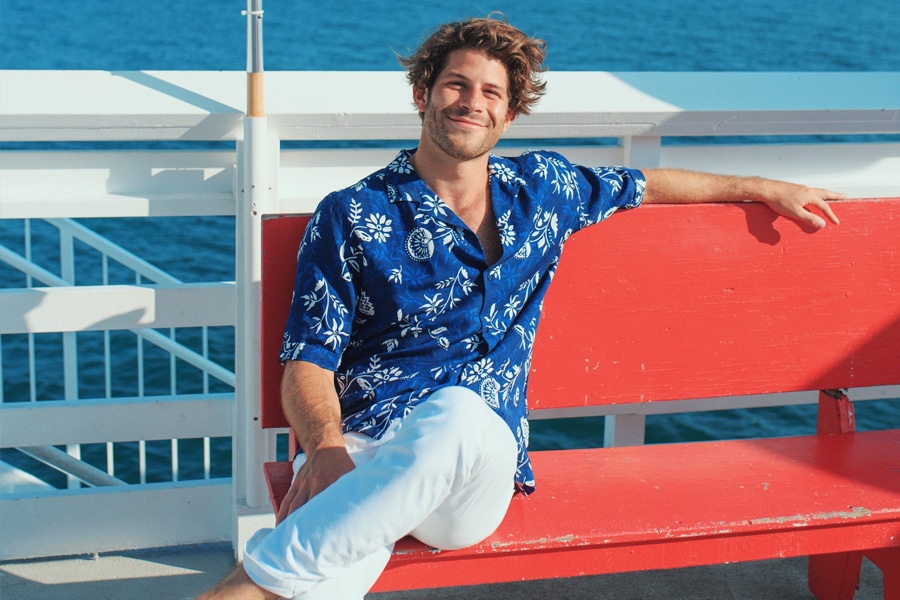 2. MR. KOYA
MR. KOYA gets downright philosophical when it comes to apparel. In the brand's own words: "You don't just boil a carrot. You salt and pepper that sucka…It's all in the seasonings baby." Okay, so maybe that's not exactly philosophy, but you get the point. Vague metaphors aside, MR. KOYA delivers some of the best party shirts you've ever seen, with outrageously catchy names to match. Each one is as comfortable as it is stylish, and ready for whatever good time you can throw its way.
Founded: 2016
Founder: Yema Akbar, Omar Khan
Country: Australia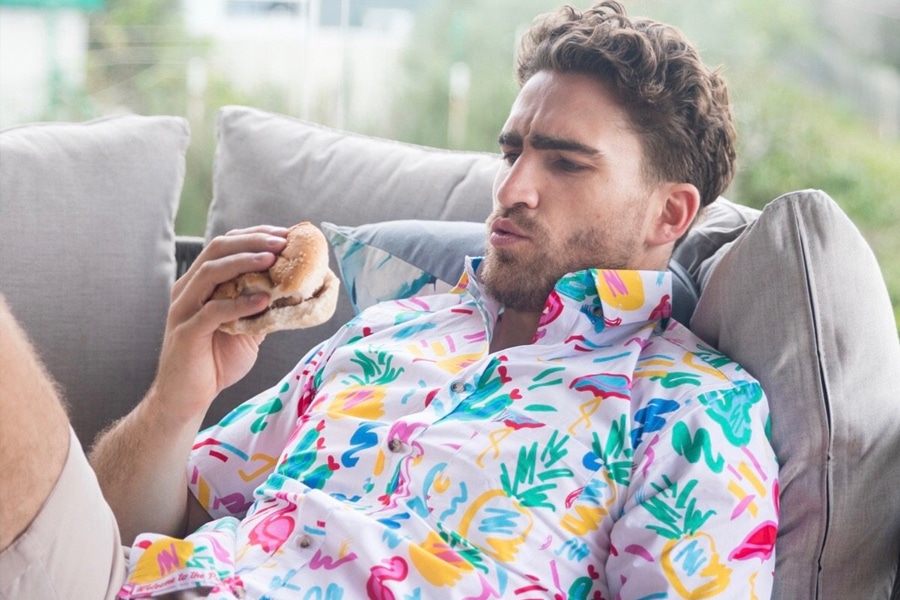 3. YP Threads
"Welcome to the party." So goes the tagline for this fun-loving brand, which gives cool Hawaiian shirts a modern-day makeover. From the Beverly Chills Shirt to the Slippery Nipple Shirt, you can expect eye-catching patterns and premium materials. Overseeing the operation are two Brisbane-born brothers named Jake and James, who's infectious personalities make their way into every spare thread.
Founded: 2016
Founder: Jake Kelder, James Kelder
Country: Australia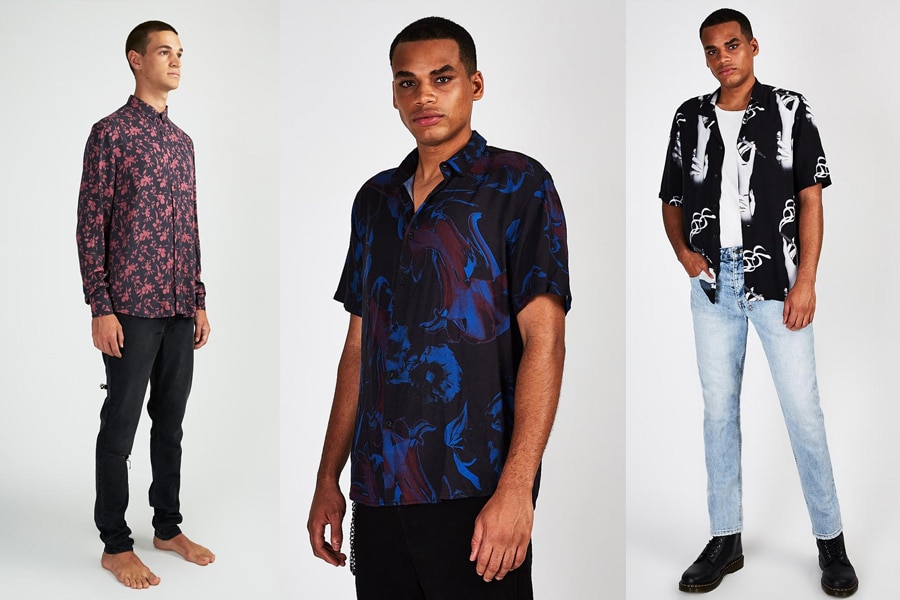 4. Ksubi
As you might have noticed, not all the best Hawaiian shirts are Hawaiian shirts in the traditional sense. Proving as much is Ksubi, an Aussie label that commonly eschews loud colours and floral patterns in favour of cooler and darker vacation wear. Trust us when we say we're not complaining, nor are the legions of celebrities who frequently rock this seasoned brand.
Founded: 1999
Founder: Gareth Moody, Dan Single, Paul Wilson and George Gorrow
Country: Australia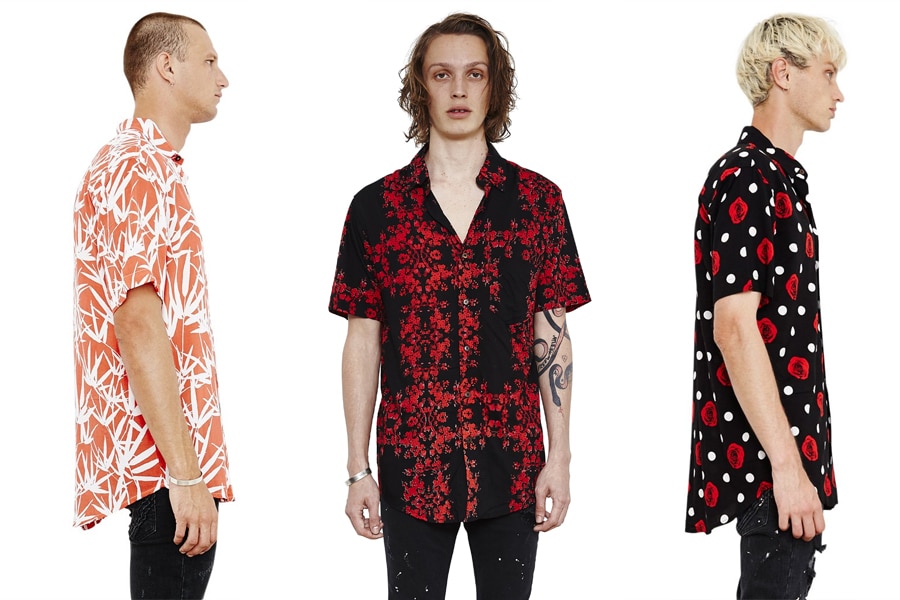 5. The People Vs.
This exceptional brand originally hailed from Bali before turning up on Australian shores. It's then no surprise that The People Vs. has men's resort wear on lock, including expert renditions of the modern Hawaiian shirt. Underscoring each design is a palpable and purposeful sense of attitude, which harkens all the way back to grunge-era fashion. The result is a deft balance of vintage styles and contemporary trends.
Founded: December 2012
Country: Australia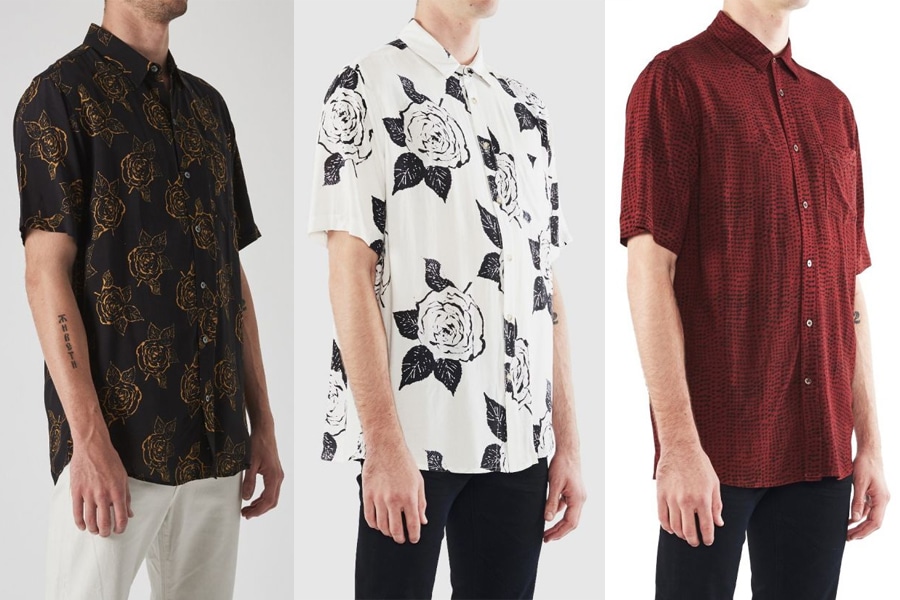 6. Neuw Denim
While this popular brand takes direct inspiration from the entirety of denim culture, it's not afraid to incorporate lightweight fabrics like Rayon when crafting its superb sunny day apparel. In turn, Neuw Denim offers its own unique take on stylish Hawaiian shirts, combining casual vibes with darker tones to brilliant effect.
Founded: 2009
Founder: Richard Bell, Stephen Little, Par Lundqvist
Country: Australia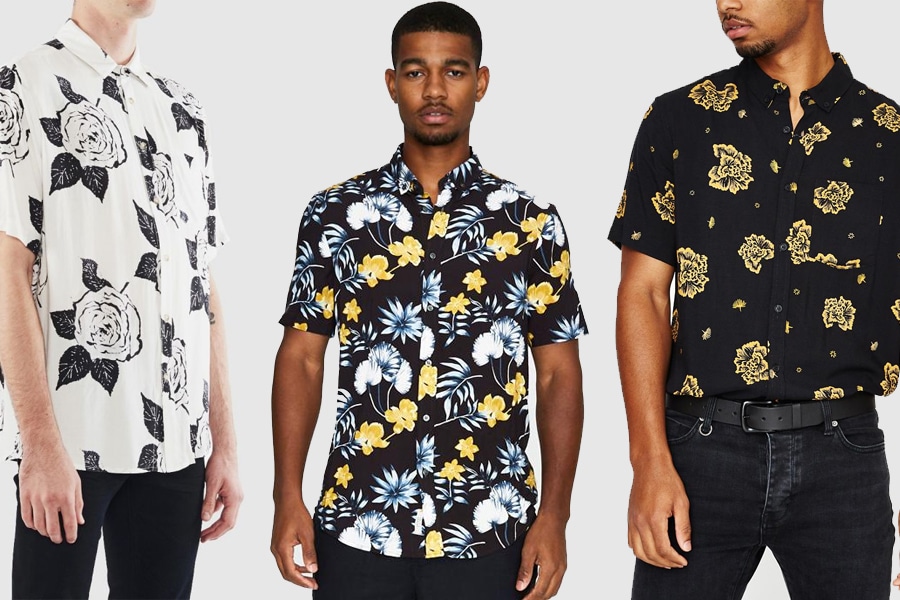 7. Arvust
Available exclusively through General Pants Co., Arvust employs natural fabrications, fresh colours, and premium washes on its range of striking apparel. Offerings like the Macca Short Sleeve are everything a good floral shirt should be. The brand also delivers a slate of impeccable boardshorts.
Country: Australia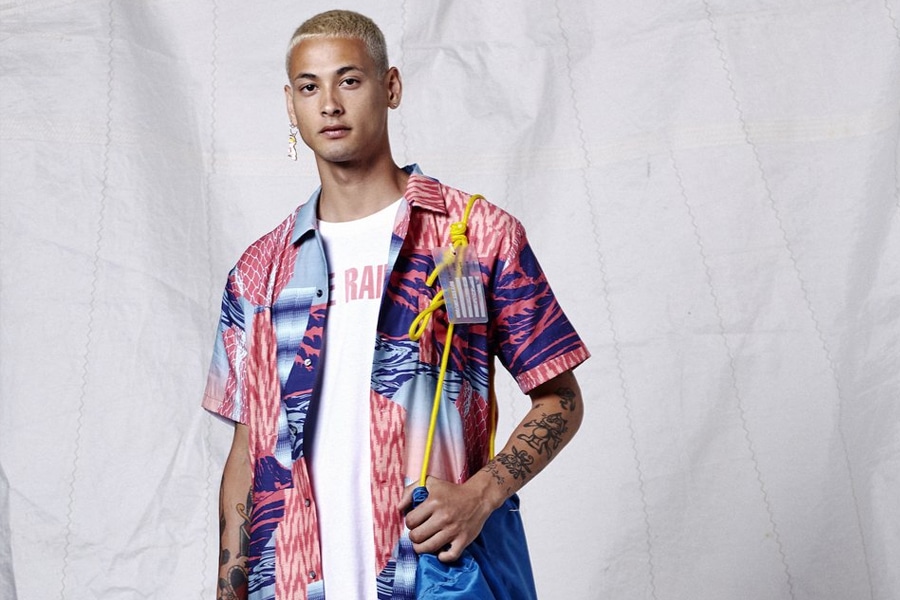 8. Double Rainbouu
With a name like Double Rainbouu, you can expect some loud shirts, but don't let that distract you from this brand's stellar output. To put it another way: this is the art of the loud party shirt, perfected. What's more, products like the Windy Nice Hawaiian Shirt and Night Crawler Hawaiian Shirt eradicate preconceived notions and represent some of the best Hawaiian shirts you can find.
Founded: January 2016
Founder: Toby Jones, Mikey Nolan
Country: Australia
9. Insight
Founded by a group of freewheeling adventure-seekers, Insight duly captures the spirit of skate and surf culture. Consequently, the brand's apparel is both totally laid-back and aggressively inspired. You know, kind of like the folks who both design it and wear it. To put it another way, this brand is for all the people who go to ambitious extremes in their pursuit of making every day a vacation.
Country: Australia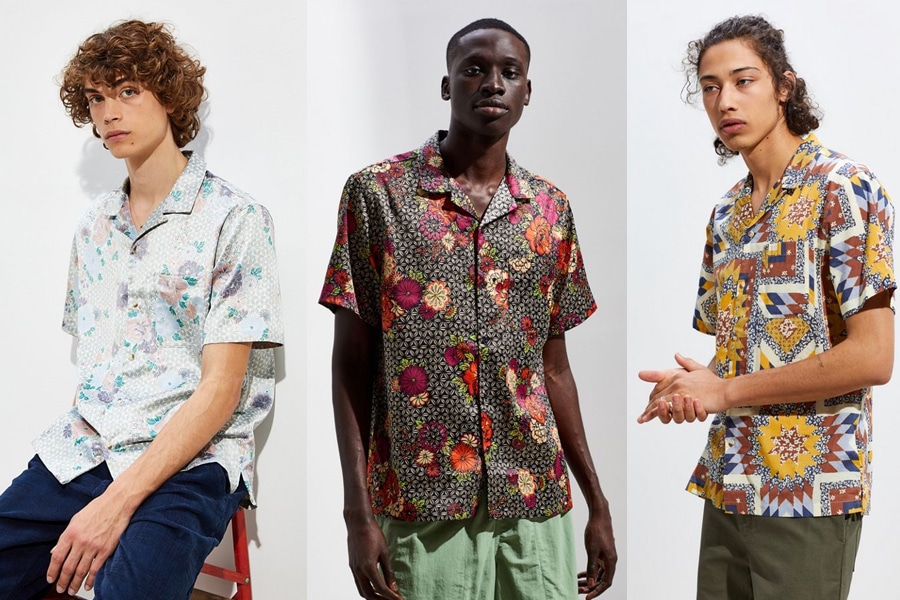 10. Urban Outfitters
Urban Outfitters is basically always trending around the world, so it's only natural that the brand's cool Hawaiian shirts are some of the best in the game. Featured throughout the range are striking prints, streamlined patterns, and comfortable materials. One shirt is called the UO Printed Breezy and you can bet that it makes good on its name. Suffice to say, this isn't your dad's wardrobe.
Founded: 1970
Founder: Richard Hayne, Judy Wicks, Scott Belair
Country: USA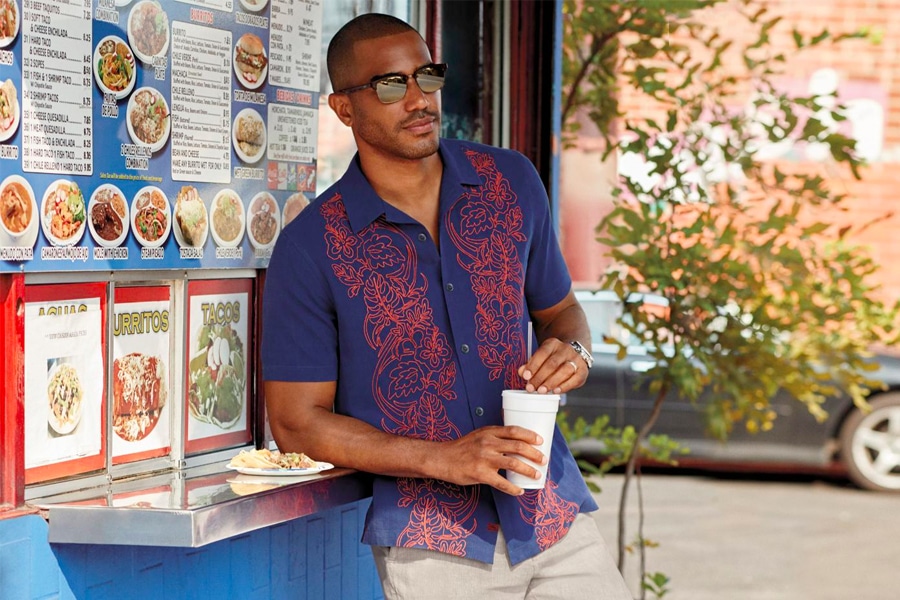 11. Tommy Bahama
Don't want to overthink the whole cool Hawaiian shirt buying process? Then head over to Tommy Bahama, where cool Hawaiian shirts are basically a way of life. While the tropical designs and colours might seem a little retro, it all still makes for dependable resort wear. In other words, it might be your dad's wardrobe, but dad's looking stylish if you ask us. Maybe it's time you picked up some of what he was throwing down.
Founded: August 1993
Founder: Tony Margolis, Bob Emfield and their wives
Country: USA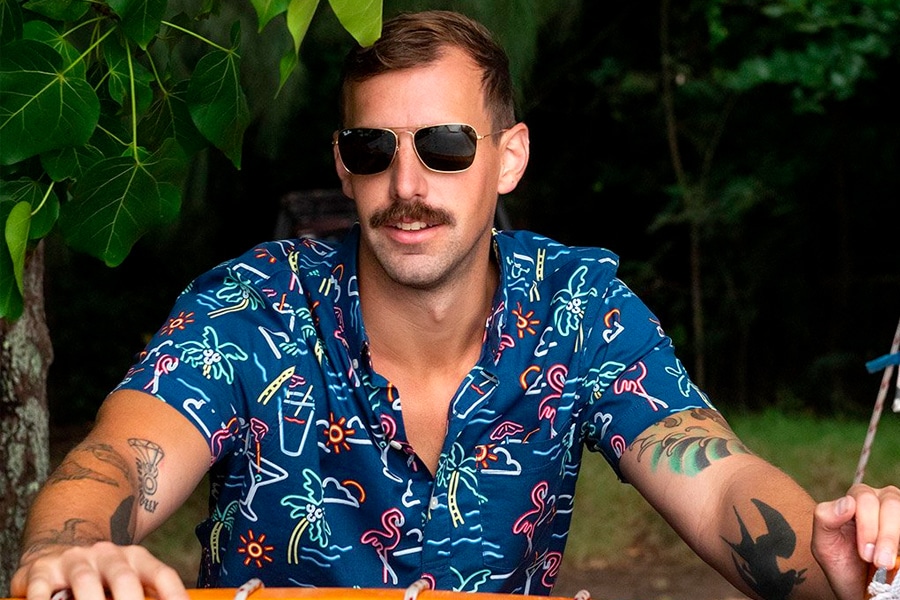 12. Chubbies
This vivacious brand was conceived by its founders during a party, and in some ways, that party never stopped. Needless to say, what began as a popular shorts company has become something much bigger in the time since. Enter Chubbies Hawaiian shirts, which reimagine retro patterns by way of vibrant colours and the brand's own 4-way stretch Polyester/Spandex Blend. Not only is each shirt insanely breathable and quick to dry, but the visuals will definitely draw eyeballs from across the room. Plus, who can argue with names like The One Man Wolf Pack and The Dude Where's Macaw?
Founded: 2011
Founder: Kyle Hency, Rainer Castillo, Preston Rutherford, Tom Montgomery
Country: USA
13. Faherty
Move away from Chubbies to the opposite side of the spectrum and you might find a brand like Faherty, where even the Hawaiian shirts emanate with a certain understated elegance. That said, the Brushed Hawaiian Flannel in Midnight Palm still provides plenty of visual flair. It also imparts a warm and cosy feel, thanks to 100% soft cotton construction.
Founded: 2013
Founder: Alex and Mike Faherty
Country: USA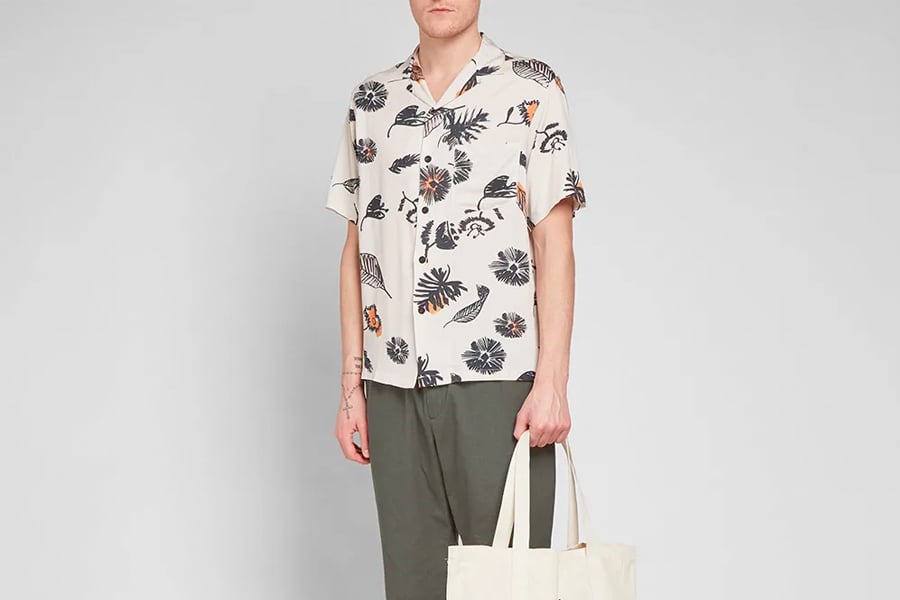 14. Portuguese Flannel
Although it sounds more like a fabric description than a brand name, Portuguese Flannel offers premium comfort and quality. On the brand's range of spectacular vacation shirts, you'll find a variety of eye-popping patterns and adjacent themes. Throw in 100% Viscose fabric, a patch pocket, a camp collar, and button closure, and you're ready to globe trot in steadfast style.
Founder: Antonio and Manuel Magalhães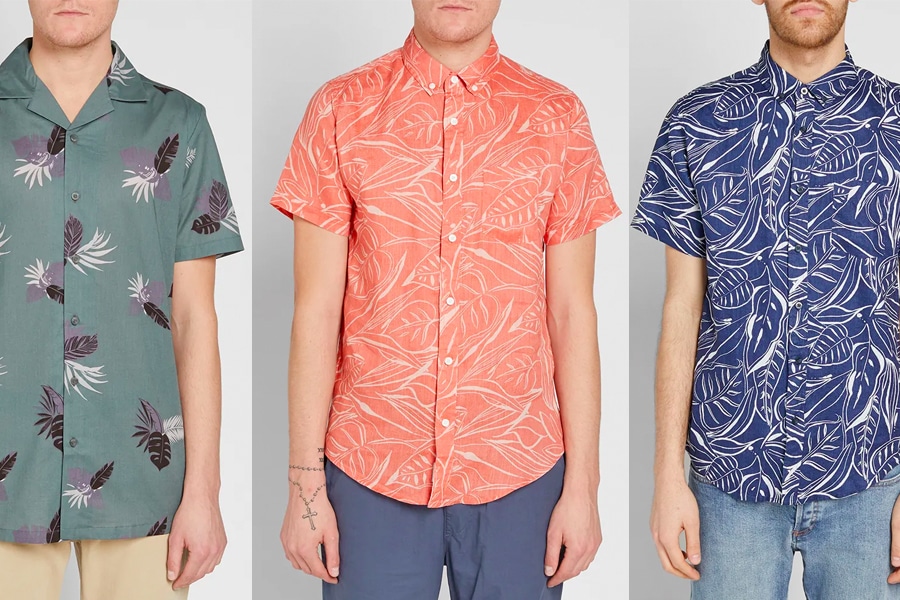 15. Onia
While you're perusing the End. website, check out New York's Onia and its line of stylish party shirts. The Short Sleeve Jack Ink Palm Shirt delivers extreme visuals and employs a blend of linen and cotton. On the flip side of that coin is the Solid Vacation Shirt, a monochromatic linen shirt of exceptional quality. Hovering between the two styles is the Short Sleeve Linear Palms Vacation Shirt and its modest smattering of feathers.
Founded: 2009
Founder: Carl Cunow, Nathan Romano
Country: USA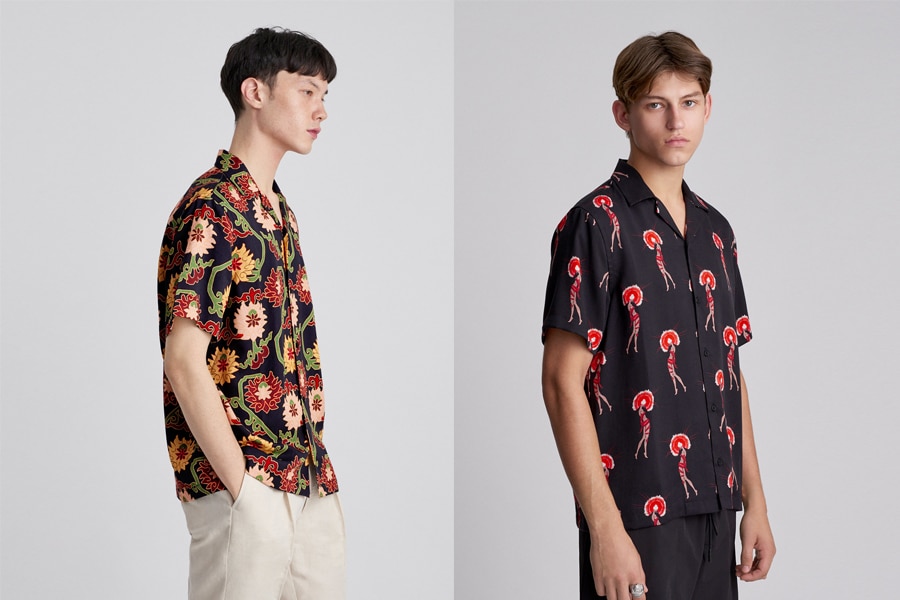 16. Saturdays NYC
Combining their love of surfing, design, music, and coffee, the founders of a legendary Soho boutique nurtured their baby into a global lifestyle brand. To this day, Saturdays NYC remains at the forefront of youth fashion and culture. That the brand's cool Hawaiian shirts are top of the line is basically a given.
Founded: 2009
Founder: Colin Tunstall, Morgan Collett, Josh Rosen
Country: USA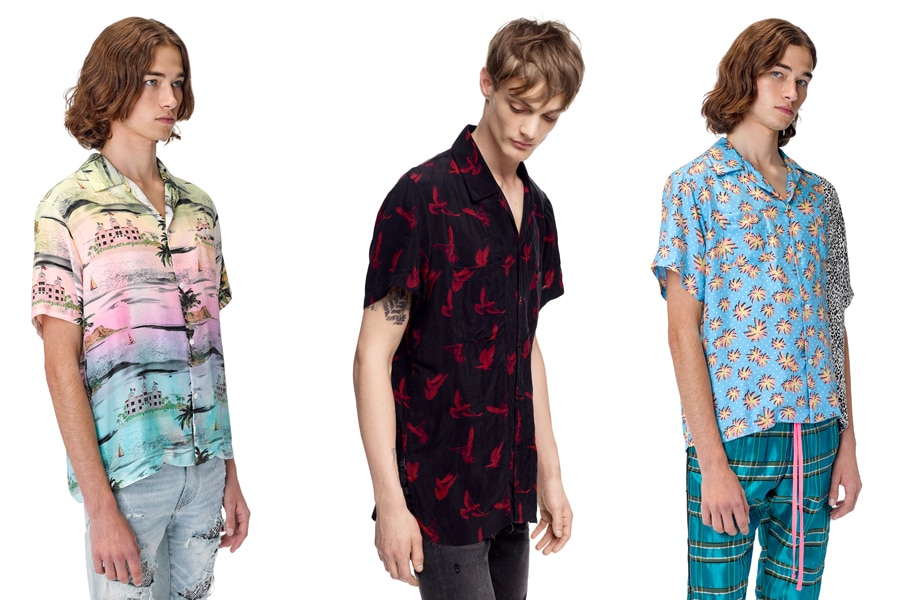 17. AMIRI
LA-based designer Mike Amiri developed stage pieces for various rock and roll bands before launching his namesake brand. As one might expect, the man knows a thing or two about coolness, and his collection of printed casual shirts duly abides. Featuring top-shelf materials and unique designs, each shirt strikes a completely distinctive chord. After all, where else would you find a stylish Hawaiian shirt adorned with a cigarette pattern, paying homage to famous venues like The Roxy and the Whiskey a Go Go?
Founded: 2014
Founder: Mike Amiri Pusa
Country: USA
18. Gitman Vintage
One look at the extraordinary Tye-Dye from Gitman Vintage is all it takes to know if it's the vacation shirt for you. Of course, that's just one among numerous offerings from this wholly American brand, which culls influence from its own historic past. These shirts are figuratively decades in the making, with the tailored fit and expert stitching to show for it. Quality doesn't just live here, it thrives here.
Founded: 2008
Founder: Max Gitman, Alfred & Sheldon Gitman (Gitman Bros. – 1978)
Country: USA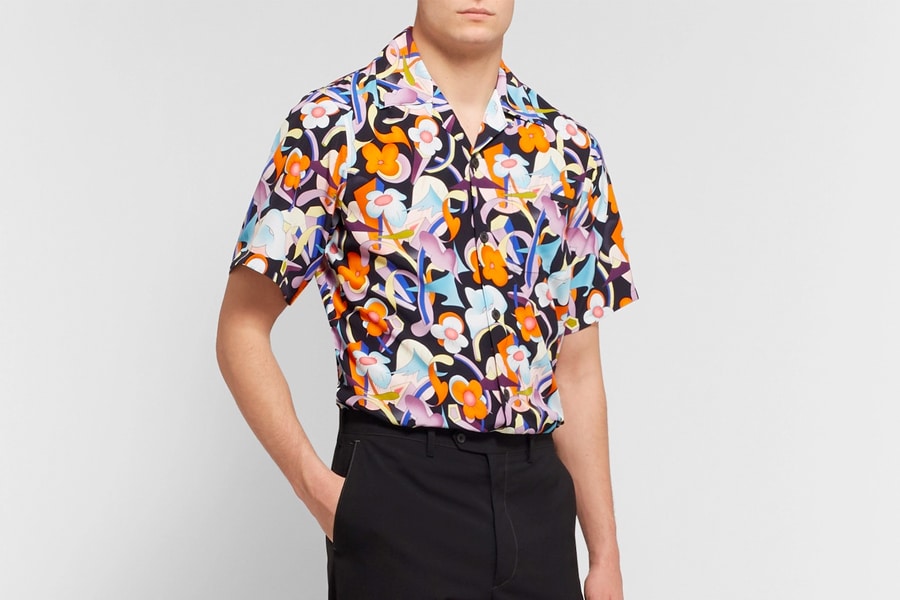 19. Prada
Since 1913, Prada has either defined or delivered the utmost tier of fashion and design, and that's as true today as it ever was. Presuming you recognise the name, you already know it will cost a little extra to afford one of this brand's stylish vacation shirts. Okay, a lot extra. However, along with that higher price tag, you get something like the Camp-Collar Printed Matte-Satin Shirt, which sounds as great as it feels. If you're the type who dresses to impress no matter where you are or what you're doing, then Prada is waiting for you.
Founded: 1913
Founder: Mario Prada
Country: Italy
Bonus: Party Pants
Sure, you bought yourself a classic resort shirt, but how about some crisp Hawaiian pants to go along with it? With this new brand from Bondi Beach, there's not a party in your pants—the party is your pants. Each pair consists of thin cotton with the perfect touch of stretch, amounting to apparel that's as comfortable as it is versatile. Throw in some clean and refreshing patterns and you're ready to party, indeed.
Founded: August 2018
Founder: Andrew Maciver
Country: Australia
You'll also like:
12 Best Men's Resort Wear Brands
8 Best Underwater Hotels for a Luxury Aquatic Getaway
Top 25 Luxury Luggage Brands
General FAQ
What brand makes the best Hawaiian shirt?
Some of the best Hawaiian shirt brands are Faherty, Tommy Bahama, and Chubbies.
What are Hawaiian shirts called?
The 'aloha shirt' or Hawaiian shirt is a collared and buttoned dress shirt originating from Hawaii. Often worn as casual or party attire.