Fender x Saint Laurent Have Made One of the Coolest Guitars We've Ever Seen
While the Fender Stratocaster and '65 Deluxe Reverb amplifier have been highly desirable pieces of kit from the very start, everyone's favourite luthier has now partnered with iconic French fashion house Yves Saint Laurent to create a spectacular (and very expensive) new take on both. This limited-edition collaboration features a Fender x Saint Laurent Stratocaster and '65 Deluxe Reverb Fender x Saint Laurent amplifier, along with Fender x Saint Laurent celluloid picks, and while we're certainly glad all three exist, we can't help feeling saddened by the fact that only 10 guitars have been made worldwide. That means our chances of getting our hands on one are slim to nil.
Related: Gretsch Celebrates 140 Years of Guitar Greatness With Gorgeous Double Platinum Anniversary Collection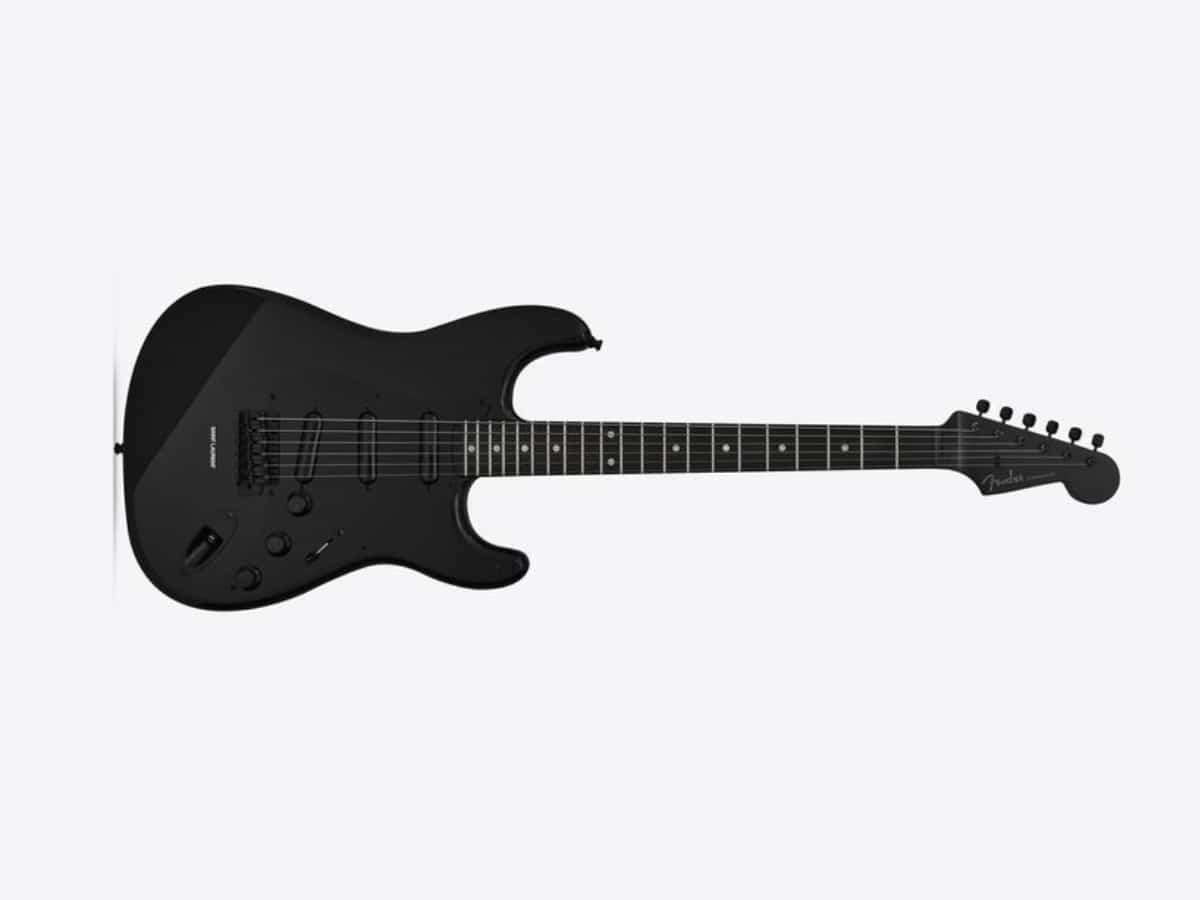 From Fender's point of view, you'd think it would be enough to have your iconic guitar design associated with the likes of Jimi Hendrix, Jeff Beck, John Frusciante, Steve Lacy and H.E.R. to name but a few, or for your amplifier to be used by everyone ever since the Beatles and Rolling Stones made it a studio essential in the '60s. But then Fender has never been a brand to rest on its laurels. So now we have to contend with this remarkable guitar which takes Fender's elite craftsmanship as a foundation and injects the elegance of Saint Laurent's signature style. We're not sure we can cope.
The whole Strat—from its alder body, to the maple '60s Oval "C"-shaped neck and headstock—is immaculately finished in gloss black urethane, with the exception of the flat-laminated ebony fingerboard, sterling silver dot inlays, and silver Saint Laurent logo that sits below the vintage synchronised tremolo. Even the '60s Stratocaster pickups feature black lipstick covers, delivering Fender's classic tone while maintaining a minimalist contemporary look. Just be prepared to shell out USD$12,500 if you want to own one.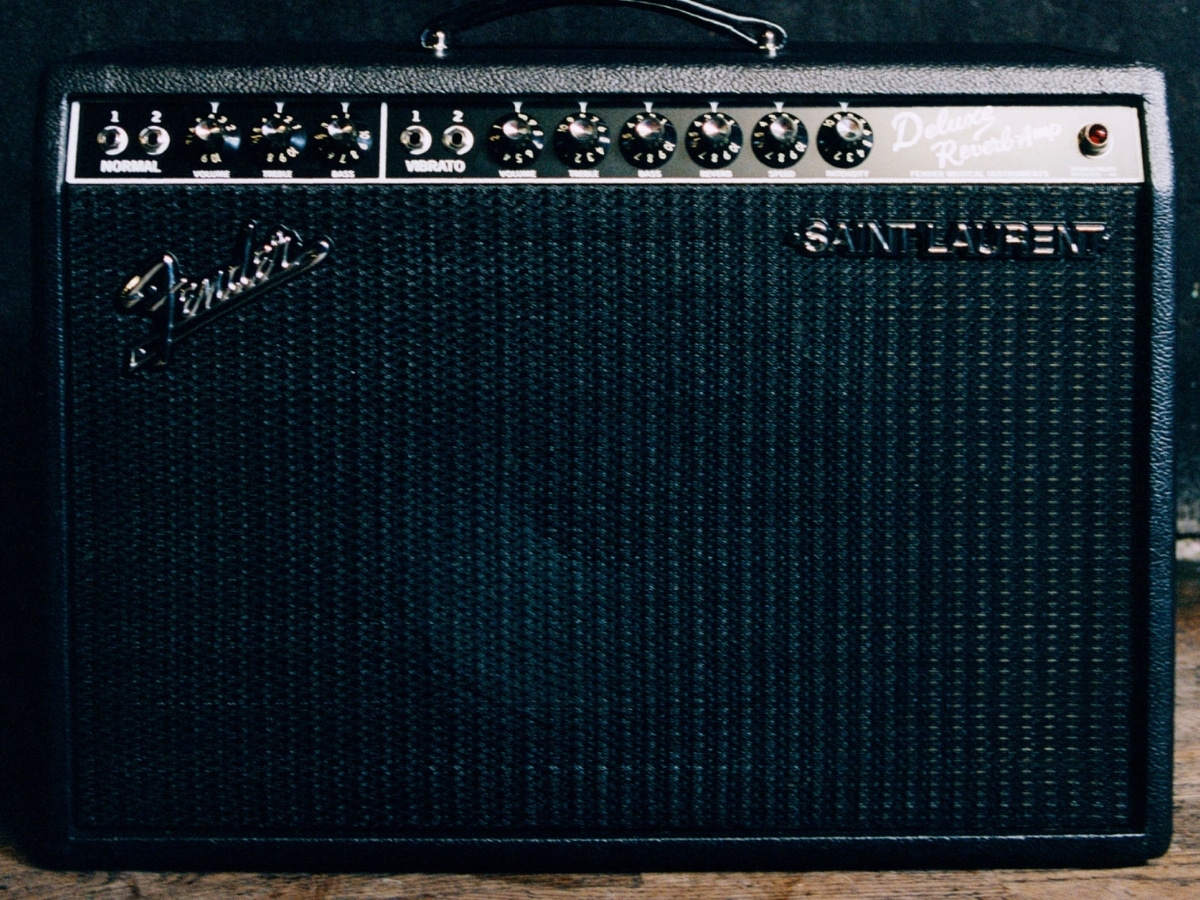 The '65 Deluxe Reverb is styled to match, boasting Saint Laurent branding, an upgraded YSL-branded cover and black grille cloth. Somehow one of the coolest amps ever made just became a whole lot cooler, although you'll pay USD$3,000 for the privilege of taking one home.
Finally, the collaboration's celluloid picks—made in Fender's classic 351 shape—come in packs of six (two black, two white, two chequered), are foil stamped with the Fender and Saint Laurent logos and presented in a collector's tin featuring graphics from both companies. While some may baulk at USD$32 for six guitar picks, it's a small price to pay for a taste of that Fender x Saint Laurent magic.
If you want to own a piece of this collab between the worlds of music and fashion, you may need to buy a plane ticket as you'll have to head to one of the SLRD (Saint Laurent Rive Droite) stores in Paris and Los Angeles. As previously mentioned, only 10 of these guitars have been made worldwide, although—and this is curious—Fender has said that additional guitars can be made upon request. Don't give us hope.