Filson Launches Alcan Line, its First-Ever Range of Motorcycle Gear
You wouldn't know it just by looking at the clothes, but Filson hasn't made an official line of clothing for motorcyclists. Still, that hasn't stopped riders from purchasing Filson's garments for the purpose of using them for their motorcycling adventures. Filson's clothes are made with materials that are designed for hard wearing, and are then reinforced to make them even more rugged. Finally, after recognising their popularity amongst motorcycling communities, Filson has come up with a product line intended exclusively for this corner of the market. The clothing manufacturer turned to their 124-year-old Alcan line to take on this new opportunity.
You'll also like:
Filson X Danner Combat Hiker Delivers Military-Grade Quality
RUX, the All In One Packing System For Your Gear
ARB Base Rack Lets You Build Your Own Roof Rack System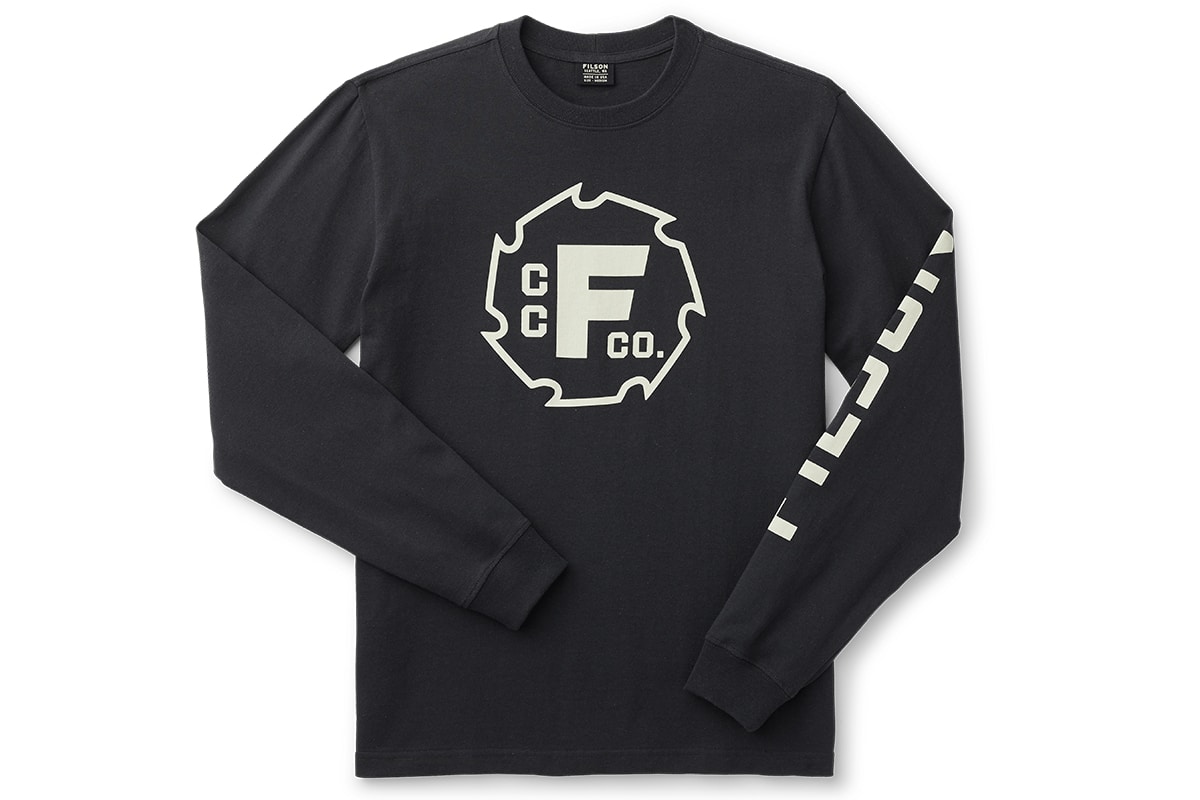 The Filson Alcan Moto was "created to equip motorcycle riders for dirt road and double track exploration. Inspired by the vast network of roads providing access to the forests of the Pacific Northwest." The new line offers a quilted jacket, a canvas cruiser jacket, a vest, double-front pants, and leather gloves. Each of the items in the line features PU-coated basket weave ballistic nylon, which is used to construct the item. Filson then adds in heavy duty canvas treated with a special paraffin wax mixture from British Millerain.
In addition to these items, you can also pick up graphic shirts in both long and short sleeves as well as shop rags. If you're in the market for a helmet, you can get a Filson-branded Bell MX-9 ADV moto helmet. To carry around all that paraphernalia, you'll also want to get Filson's Tin Cloth backpack, which comes with a tool organiser and an Alcan Tin Cloth tool roll.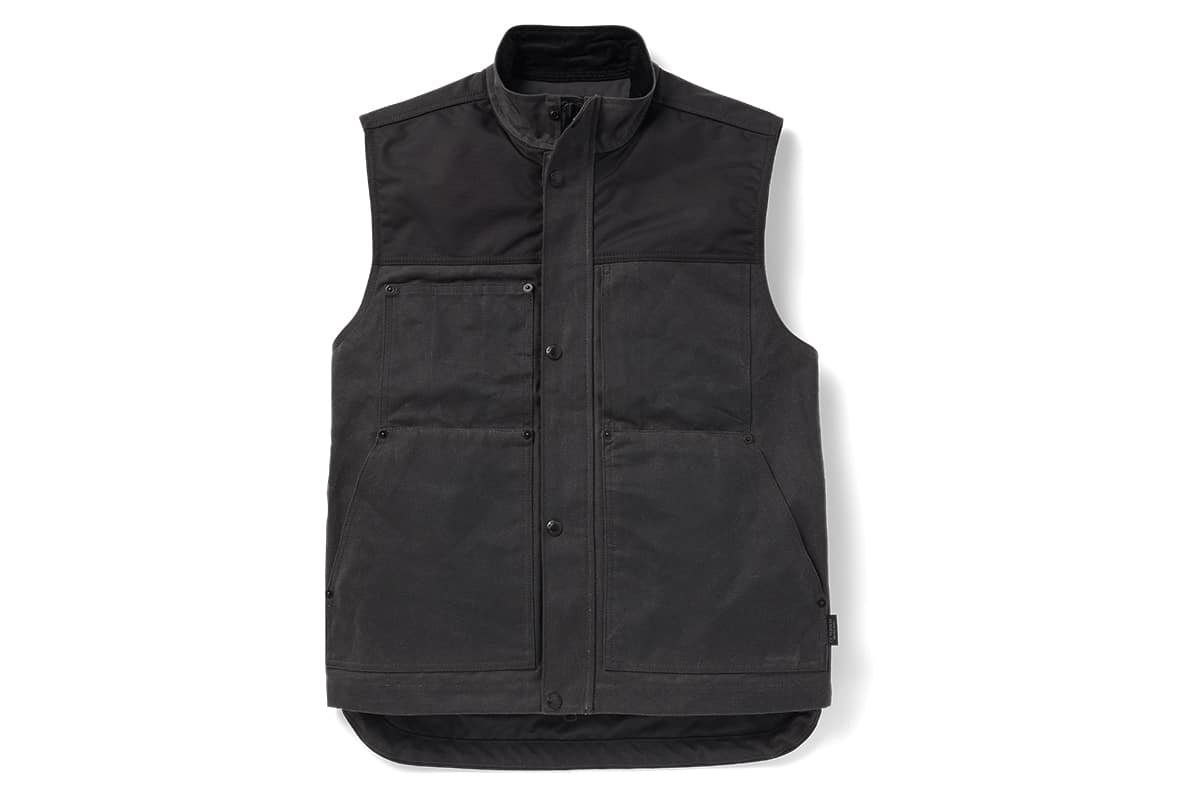 ---
Featured Video from Man of Many
---
And what if you don't have a motorcycle, but you still want to get this gear? If that's the case, you may want to check out the new Zero DS electric Motorcycle Concept. The e-bike comes outfitted with Filson bags, and, for some reason, a chainsaw.
"Riders have been wearing Filson gear on the bike for decades for its function and durability, so this collection was a natural extension for us," explains Filson's chief creative officer, Alex Carleton. "With the Alcan line, we started with classic Filson styles and enhanced them to better meet the needs of riders."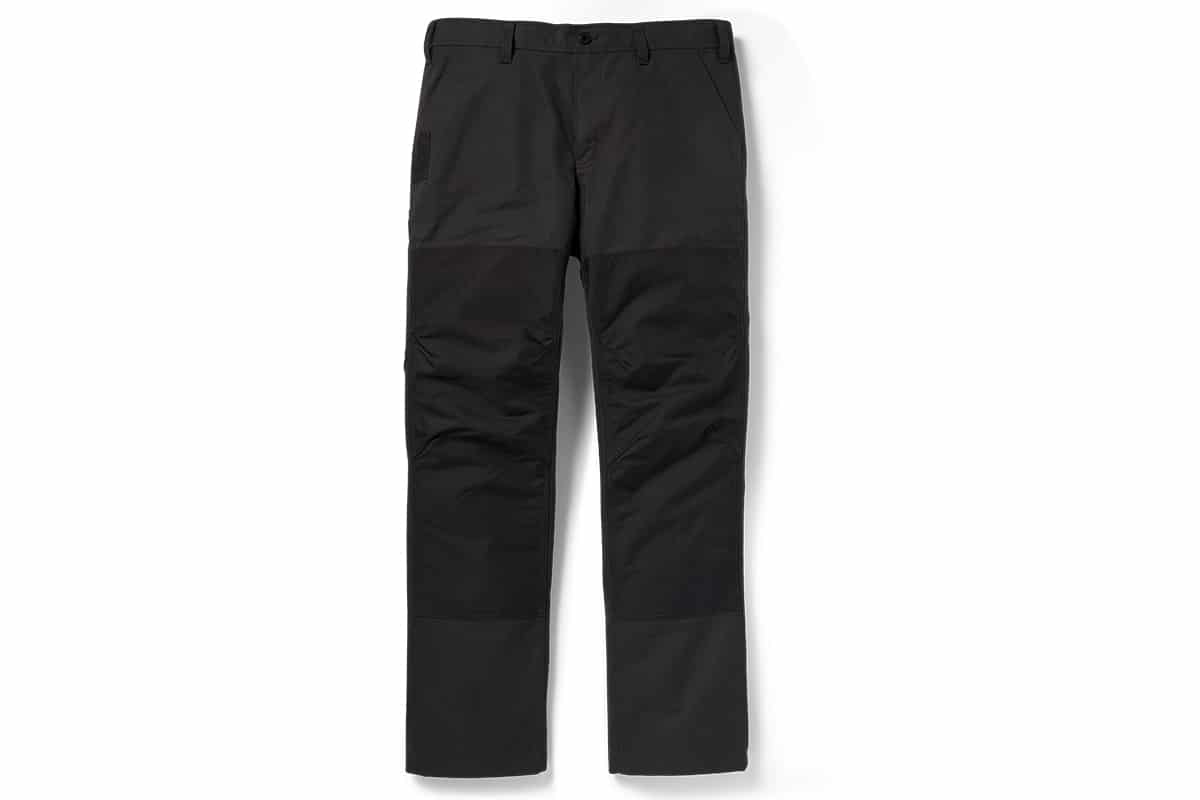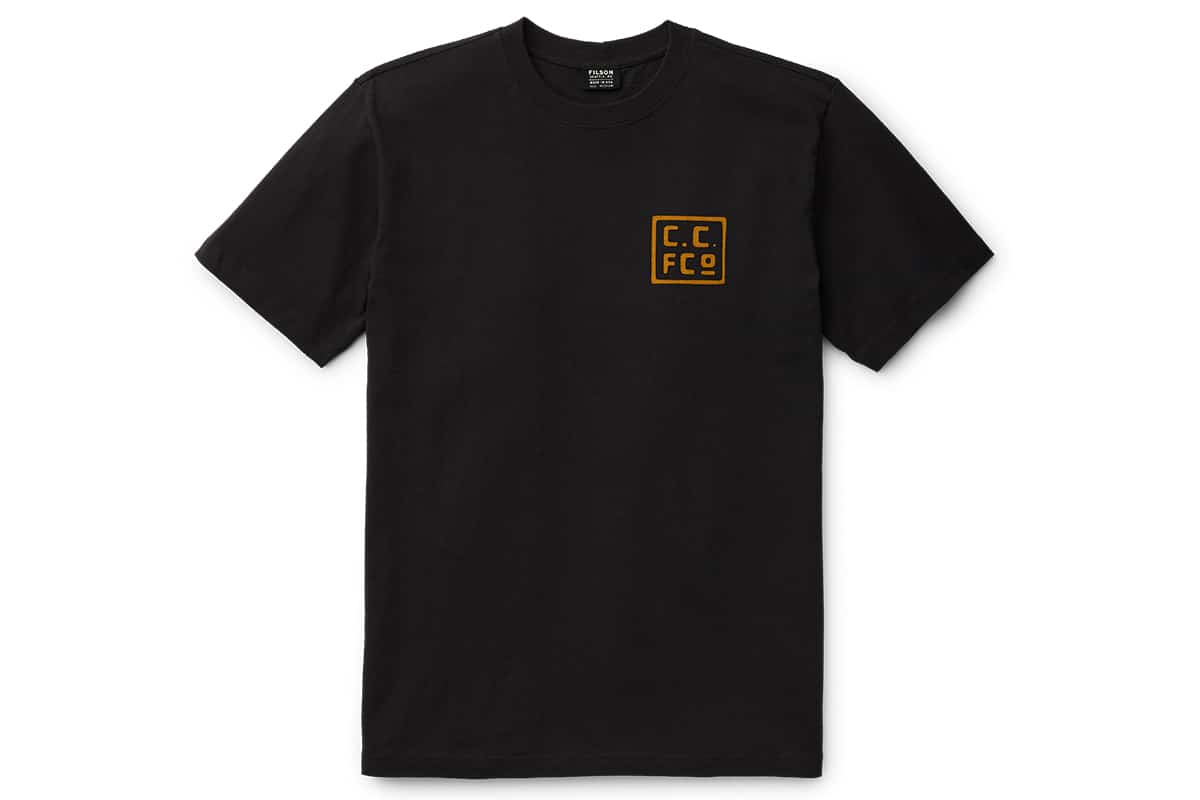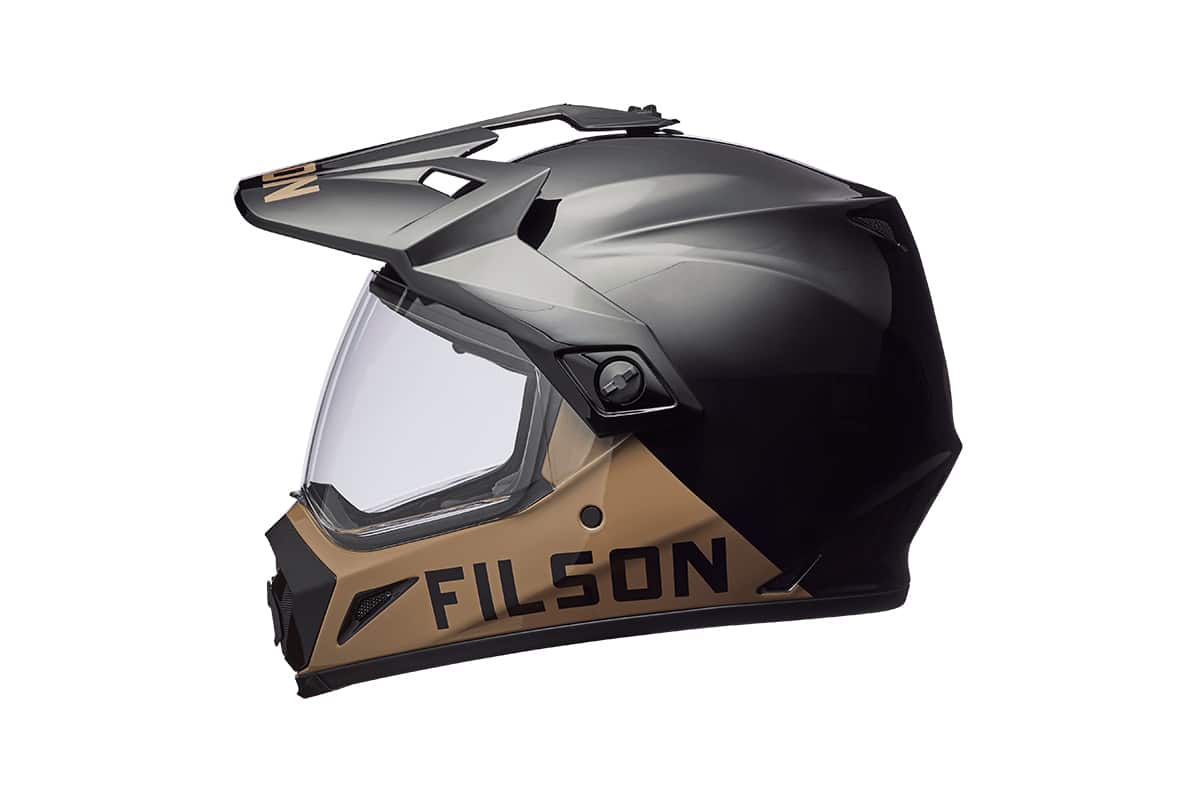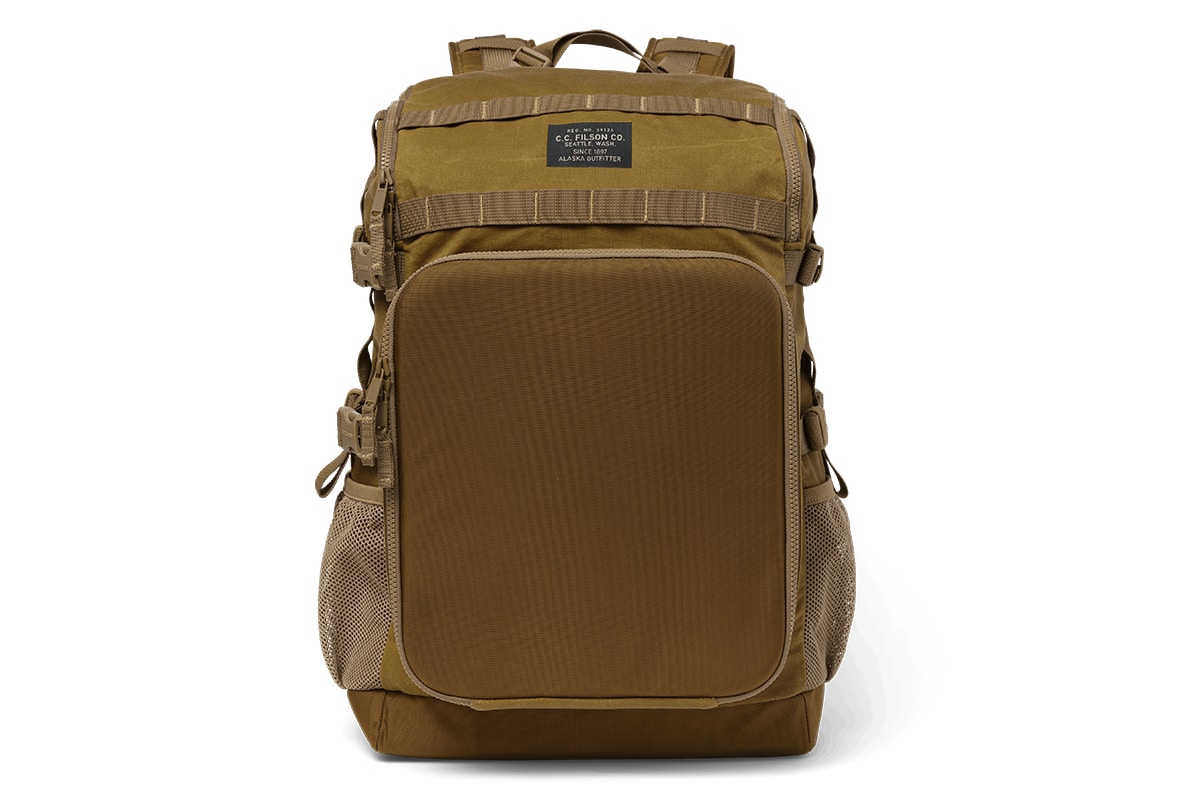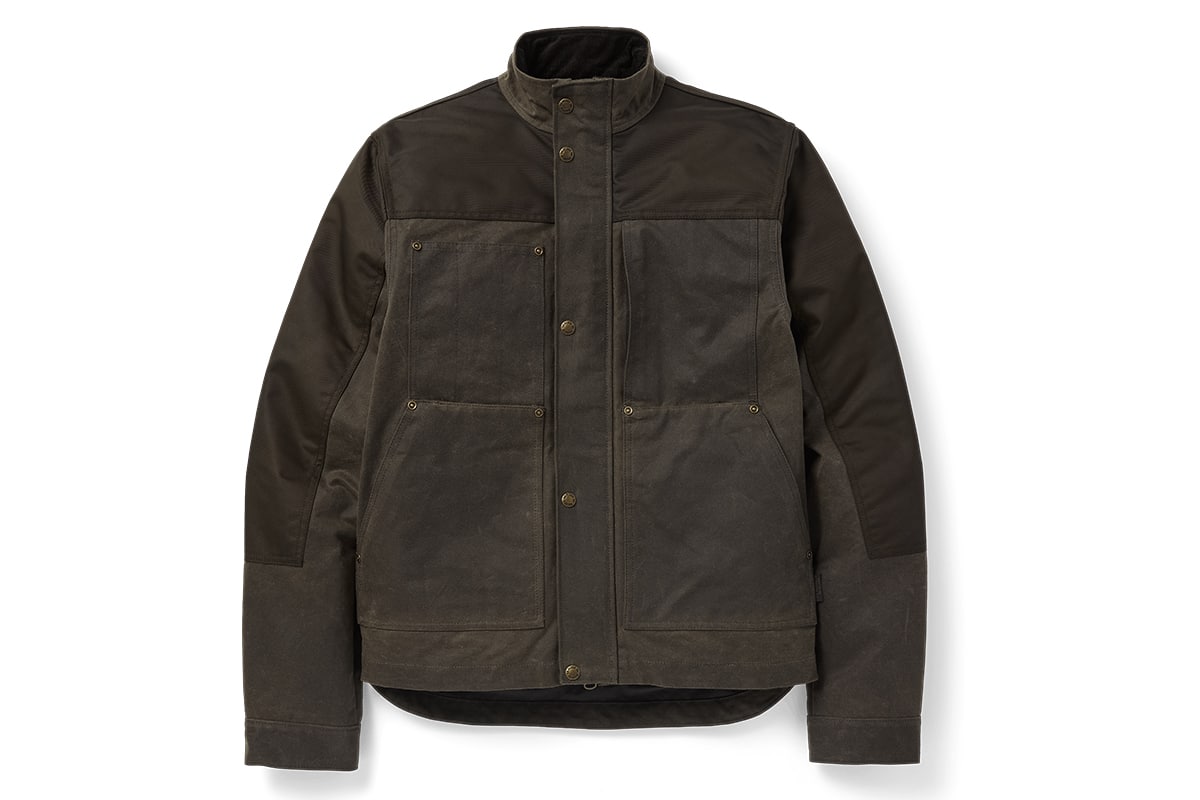 You'll also like:
Filson X Danner Combat Hiker Delivers Military-Grade Quality
RUX, the All In One Packing System For Your Gear
ARB Base Rack Lets You Build Your Own Roof Rack System
---
Featured Video from Man of Many