JabberMask: The Mask That Smiles For You
It's the mask that smiles for you. Providing a simple solution to the onset of semi-mandatory and highly-encouraged mask-wearing, Tyler Glaiel has created a customisable LED face mask with a voice-activated smile and emojis called the JabberMask.
You'll Also Like:
Is Louis Vuitton's $1,300 Face Shield the Future of Fashion?
Score Uniqlo's AIRism Face Mask For Under $20
LG is Dropping a Battery-Powered, Wearable Air Purifier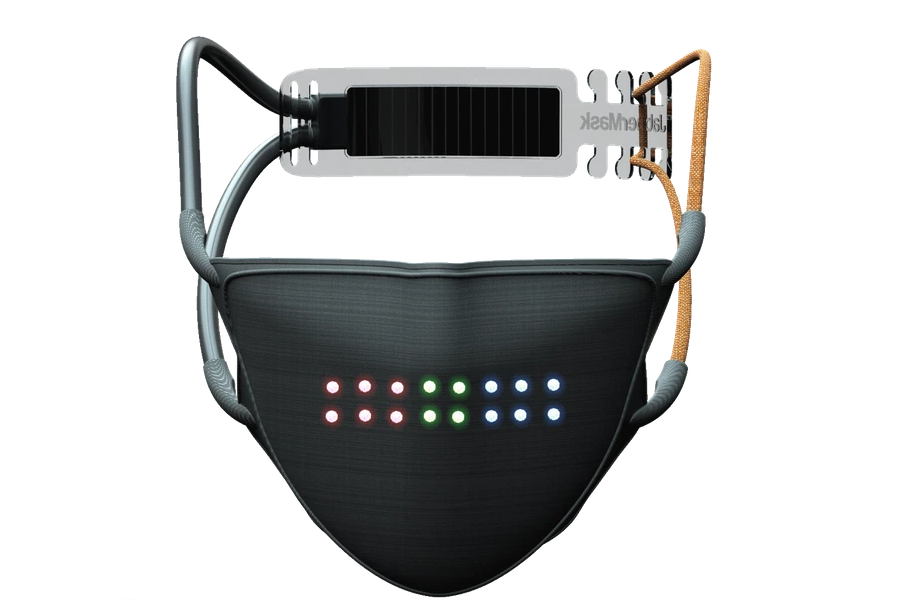 Created after the explosion of people making cool and unique masks, Tyler Glaiel aimed to make the coolest mask around. Utilising his unique set of skills like Liam Neeson in the movie Taken, Tyler has come up with an interactive voice-controlled facemask that can make you smile on demand no matter how many layers of protection you have on. Going viral upon showing the one-time creation to the world, Tyler was inundated with requests from people who wanted to buy one. Now they're working on making that request a reality.
It's the mask that makes you smile and it's available now on Kickstarter.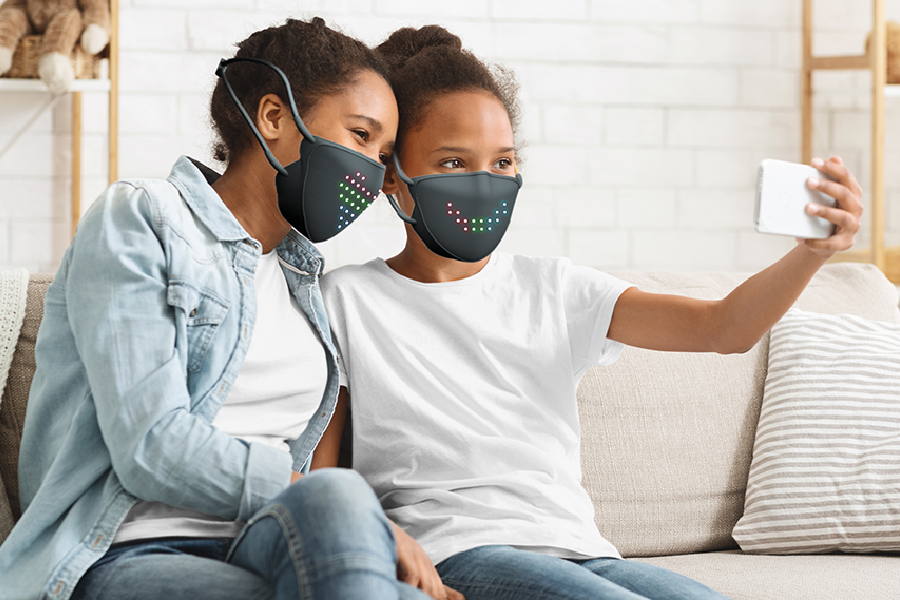 Offering three different tiers, backers can choose from the Lite, Deluxe, and Pro models depending on their needs. At an opening backing price of just USD$29 for the lite, versus $USD69 for the Pro, no matter which one you choose, you're getting your money's worth.
Featuring 6×6 RGB LEDs inside the JabberMask Lite, users will enjoy voice-activated controls all inside a breathable and washable cotton mask. Powered by 4 AAA batteries, this one is on the basic side of things, but if you want a taste of that LED interactivity, then this is the perfect jumping-off point.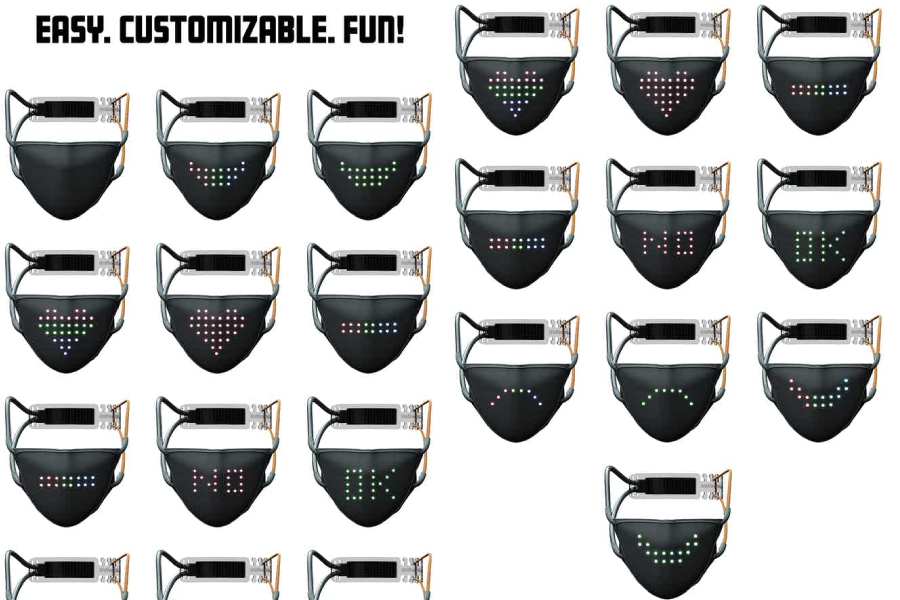 For those that want to take things further, the Deluxe and Pro all feature rechargeable batteries with micro-USB. For USD$49 you get 8×8 RGB LEDs, also with the same amazing voice-activated controls. But for twenty bucks more, you can get the Pro model where things really start lighting up.
At USD$69 you get remote control support and smartphone connectivity with both iPhone and Android. Giving the user unique control over the facade of your choice. Pick from a selection of Emojis, words, letters, symbols to display on your face mask, plus choose from a range of colours. An included remote is also in the mix if you can't be bothered to open the app everytime. Though if they're really smart, the next move is a Smart Watch application.
You'll Also Like:
Is Louis Vuitton's $1,300 Face Shield the Future of Fashion?
Score Uniqlo's AIRism Face Mask For Under $20
LG is Dropping a Battery-Powered, Wearable Air Purifier