While Winter regularly presents an opportunity to hit the slopes in the latest snow and ski-fashion, this year things look a little different. In 2020, the colourful catwalk culture we've come to expect from luxury Winterwear won't be as prevalent on the snow, but that isn't to say that high-end fashion has taken the season off.
Blurring the lines between high fashion and hip-hop, luxury clothing house Moncler has partnered with Japanese streetwear legend Hiroshi Fujiwara again for a revolutionary new collection.
The seventh instalment of the Genius initiative, FRAGMENT sees Fujiwara blend military, vintage and urban references to create a unique take on snow-wear. From sub-collaborations that feature our favourite Pokemon to personalised pieces emblazoned with the phrase MONCLER LOVES THE MOUNTAIN, the latest line is unlike the Moncler we're used to seeing.
Man of Many teamed up with Moncler for an exclusive preview of 7 MONCLER FRAGMENT HIROSHI FUJIWARA ahead of the global launch on July 2nd.
1. Sophisticated Streetwear
In FRAGMENT, streetwear takes a new direction. Drawing influences from his time in both New York City in the 1980s, along with his tenure in Tokyo's bustling Harajuku street fashion scene, Fujiwara hits Moncler's bomber jackets with a fresh, new focus. Crafted using Moncler's signature nylon laqué, the Anthemy Bomber intertwines heritage Winterwear with urban functionality. While being the perfect addition to a Winter escape wardrobe, Anthemy is also an exploration of individuality that belongs in the streets.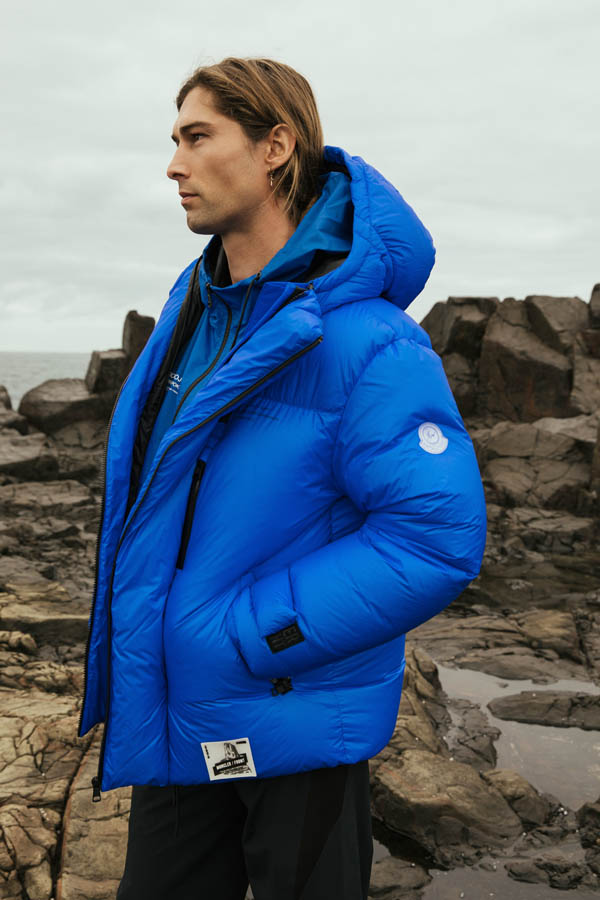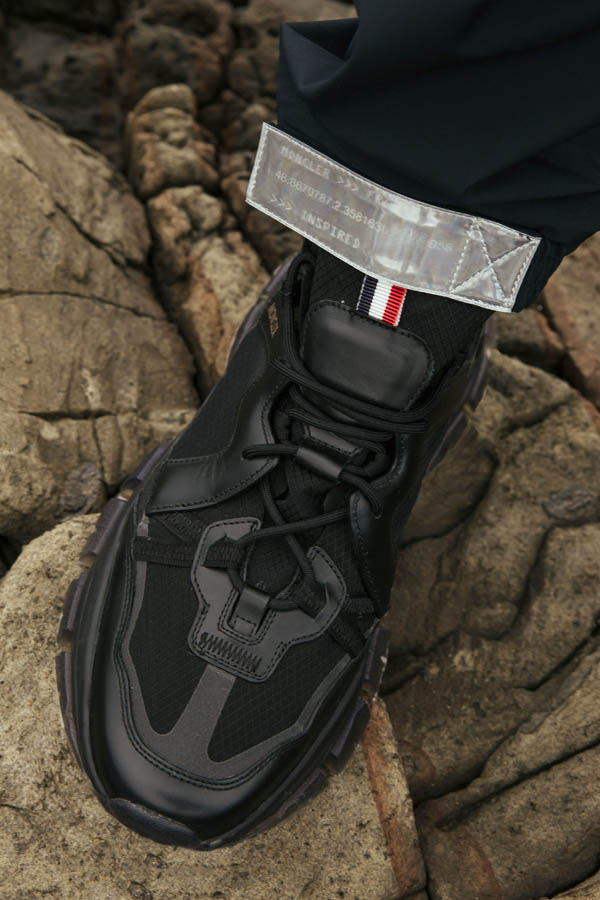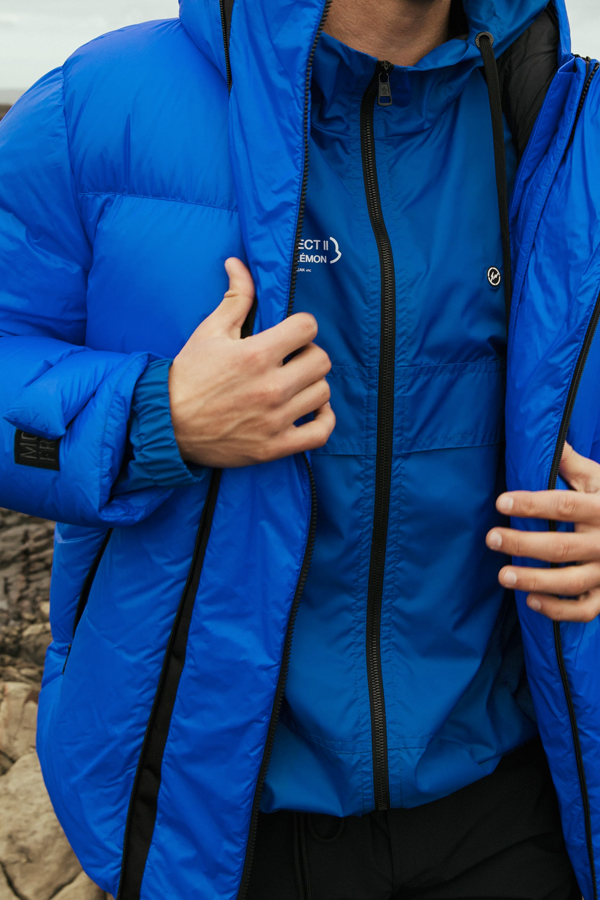 2. Japanese Influence
If you are a fan of functional luxury ski-attire, the Ed Jacket in crisp blue has all the hallmarks of a classic downhill fit. Thick, warm and effortlessly stylish, this killer piece of outerwear makes a statement on and off the snow, particularly when paired with Moncler's head-turning Hikaru Jacket.
As part of Thunderbolt Project II, Fujiwara and Moncler teamed up with Japanese anime icon Pokemon to electrify the Hikaru Jacket with a full outline back-print of the iconic character Pikachu. With drawstrings for comfort and a front macro kangaroo pouch, the Hikaru Jacket sparks functionality with style for the ultimate showing of expression on and off the slopes.
3. Functional Luxury
The Moncler FRAGMENT Collection is an interesting clash of cultures. Taking elements from contemporary Japanese streetwear, Italian design and modern functionality, the entire line is open to interpretation. The Flynn Long Coat showcases this versatility in its purest form. The reversible garment displays faces of different fabrics, meaning you can transition your outerwear to suit your style.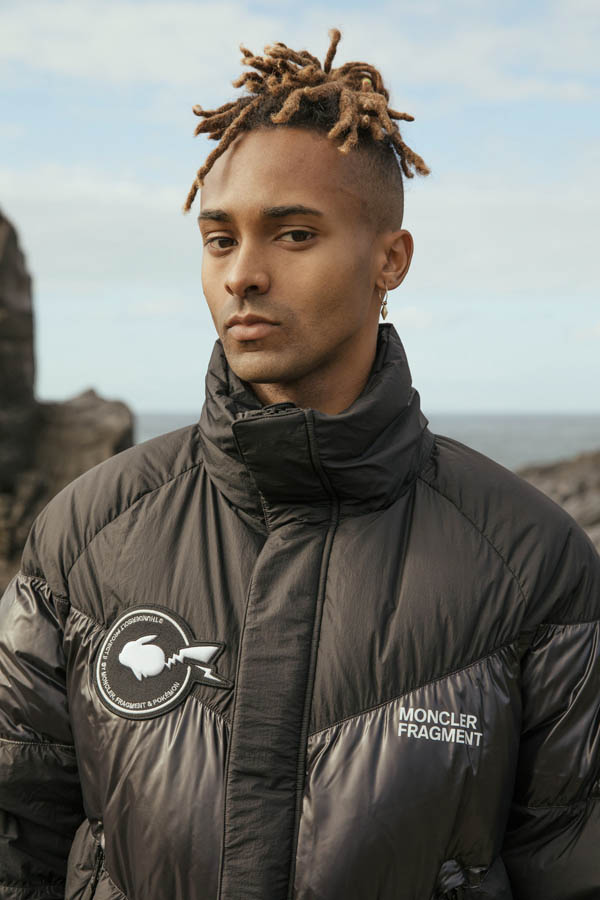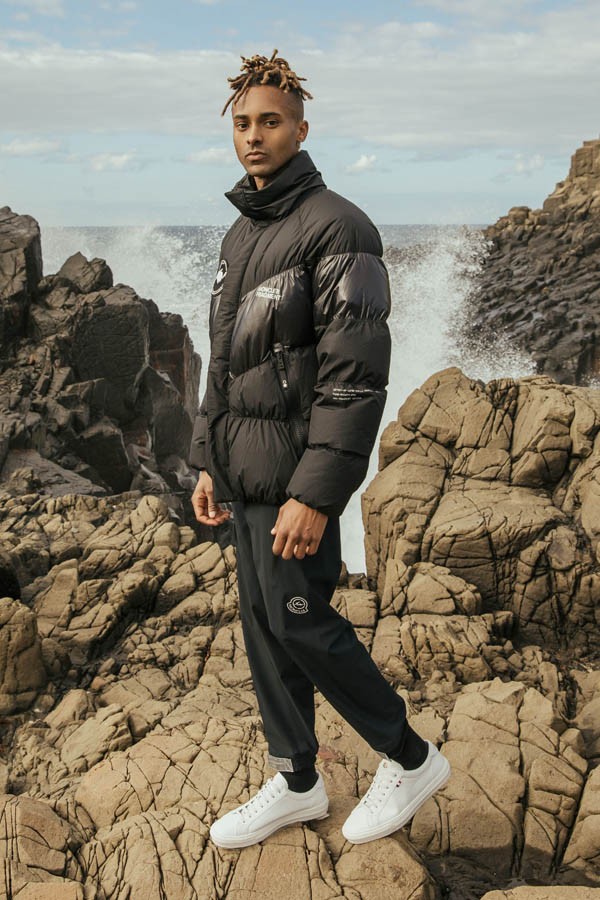 4. Catch & Patch
One for the Moncler purists, the Blain Jacket returns to more familiar territory. Featuring a front insert detail in Moncler's signature laqué, the luxury puffer is a subtle nod to punk, customisation and underground aesthetics transforming the jacket from a Moncler original to a reimagined remix.
5. Reversible Chic
With the Godfather of Ura-Harajuku fashion at the helm, the latest vibrant catalogue drops Moncler right in the epicentre of modern streetwear. Putting functionality first, the Warren Jacket shows how Fujiwara and Moncler have been able to create garments that refuse to be pigeon-holed. The non-down jacket is crafted using a mix of technical fabrics, making it fully water-resistant along both sleeves, but best of all, this piece of outerwear is a transformer. The Warren can easily fold in on itself, turning it from a standard jacket to a fully-functional backpack.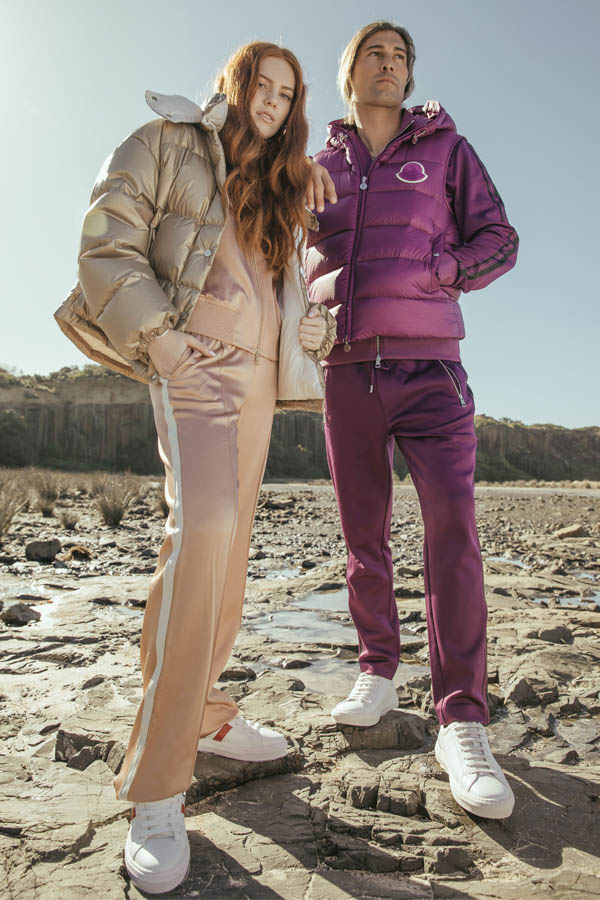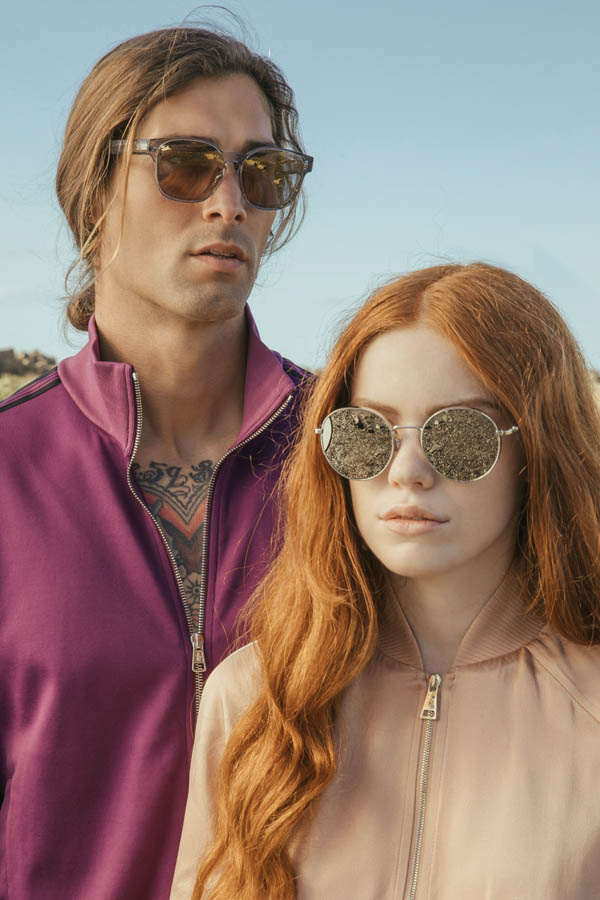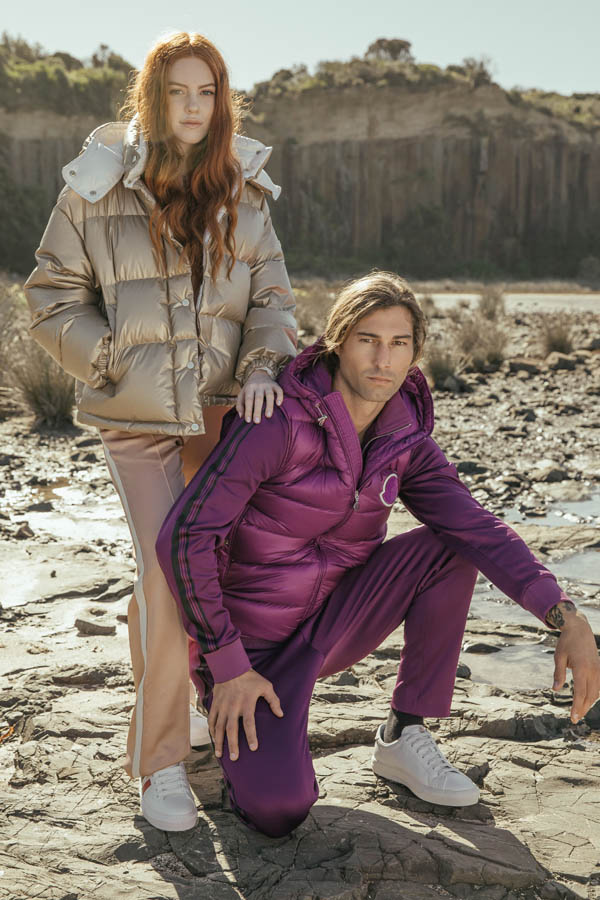 Moncler Collection
While Moncler's FRAGMENT Collection has more than caught our attention, we haven't forgotten about the Moncler Collection, an in-house design from the Italian icon. There are English streetwear-inspired tracksuit combinations, with a Zip-Up Cardigan and Sweat Bottoms from the Moncler Collection screaming effortless style under the guide of luxury loungewear. The casual approach is a little different from the high-fashion we're used to seeing from the Italian brand, but we aren't complaining.
As far as luxury Winterwear goes, Moncler has had a handle on the game for close to 70 years, but that hasn't stopped the iconic Italian brand from innovating.
Where FRAGMENT breaks the mould is in its inspiration. Streetwear vibes meet luxury design in a collaboration that does anything but clash. With a Japanese streetwear icon at the helm, FRAGMENT proves that Moncler does indeed love the streets as much as the mountain.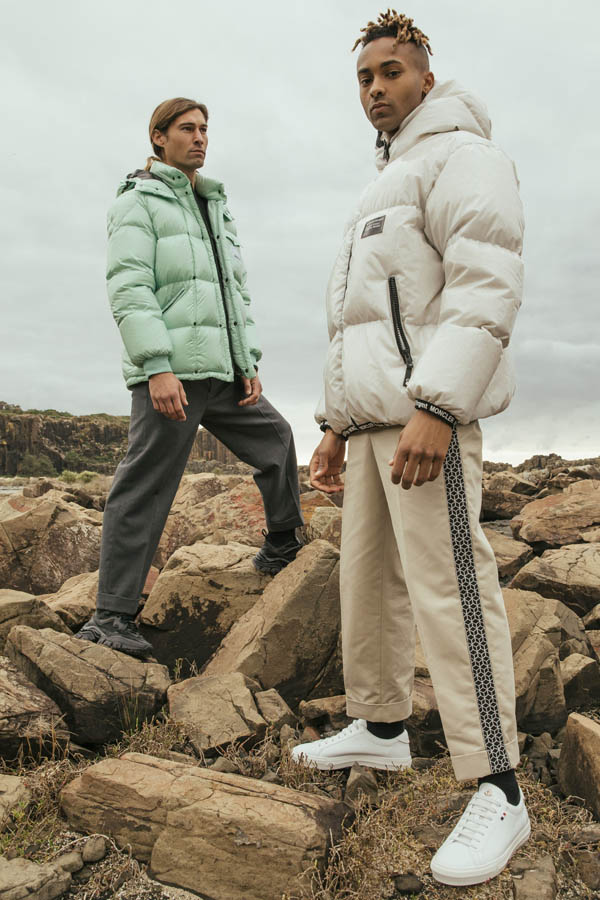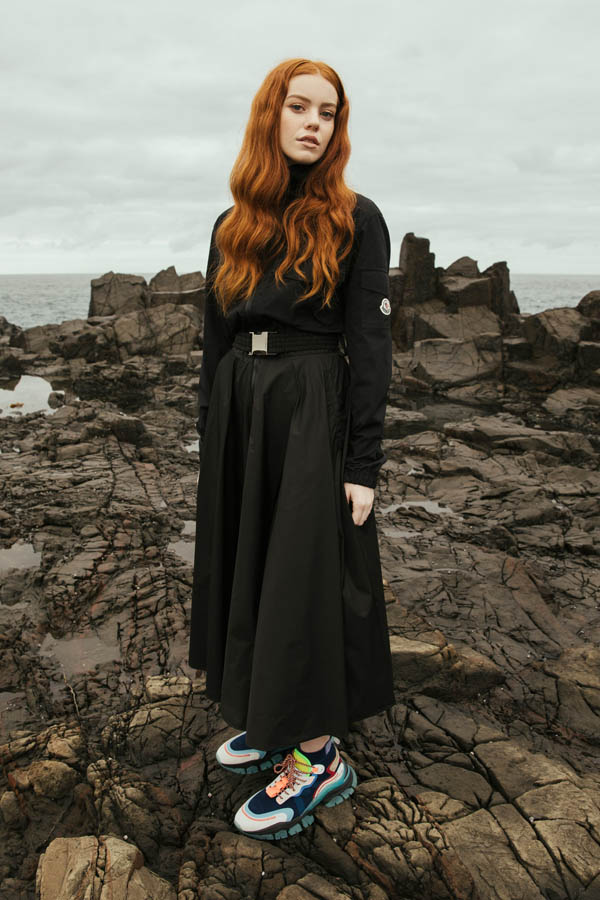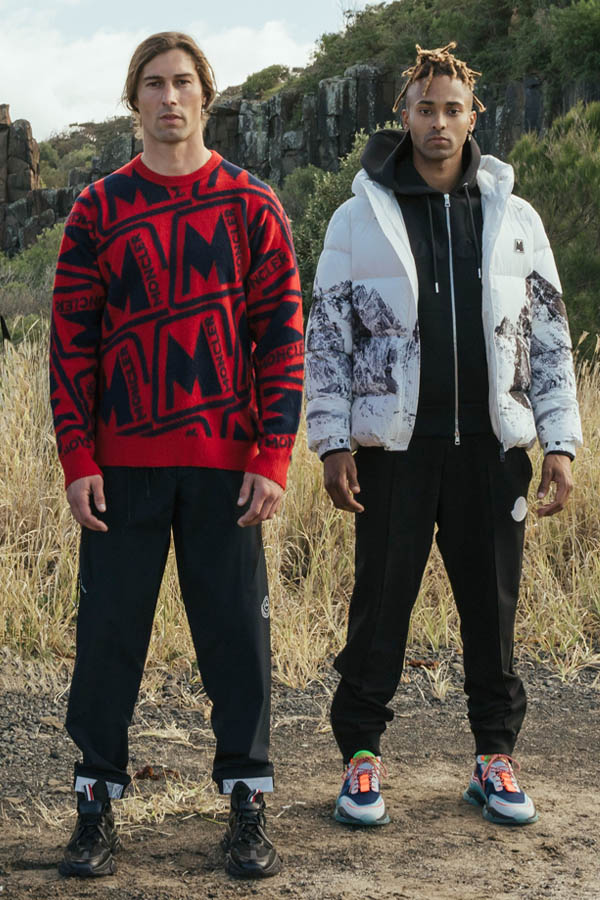 7 MONCLER FRAGMENT HIROSHI FUJIWARA launches in-store at Westfield Sydney, Chadstone Melbourne and online on 2nd July.
Photography: Harry Hayes
Hair & Make-up: Brooke Low
Talent: Kimberley Mclaughlan, Joseph Plumb, Jace Brown
Creative Direction: Man of Many (Frank Arthur & Denise Barnes)