MO Underwear is Leak-Proof & Odour-Resistant
In Partnership with MO Underwear
Did you know that approximately 1 in 10 adult males will experience bladder leakage at some point in their lifetime? That's not to mention the millions of men who generate excessive sweat in the groin area, due to various factors. Neither scenario is desirable and nor are the common responses of wearing disposable (i.e. wasteful) liners or wet undies. Australia's own Modibodi has come up with a modern and sustainable solution we can all rally behind. It goes by the name of MO Underwear and it keeps you cool and dry right where it counts.
Designed to manage light incontinence and drips, MO undies are life-changing, leak-proof, odour-resistant, and quite breathable all while keeping you, the wearer, dry. Taking the appearance of regular underwear, these high-quality trunks and briefs feature natural fabrics, tech-savvy blends, and the latest in antimicrobial fibres. Wear them throughout the day, throw them in the wash, and then wear them again. It's that simple and that wonderful.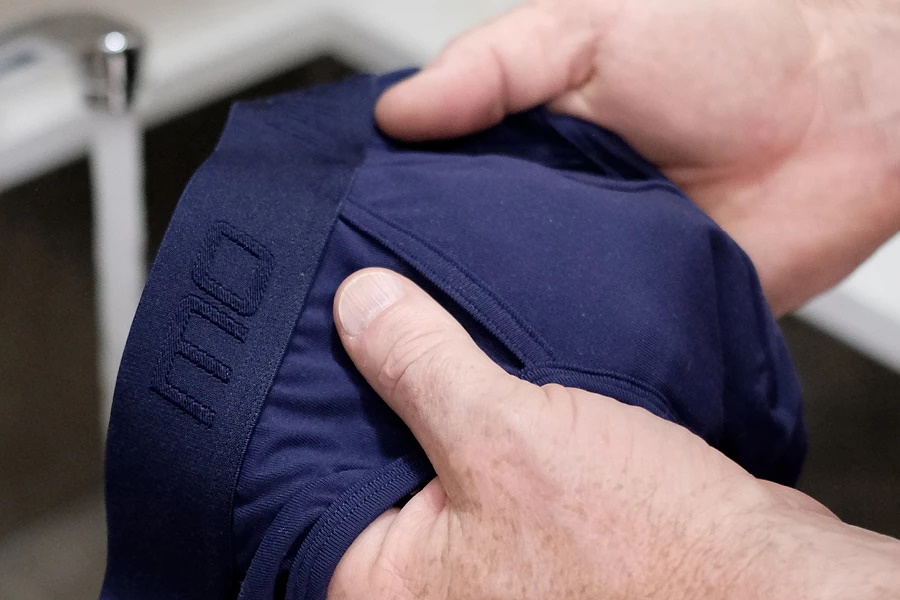 Here's how MO works. Within each pair of trunks or briefs is a unique front pouch, which absorbs light to moderate bladder leaks or excessive sweat. The moisture then wicks away to a second layer, where it stays. Working together, these layers and technologies prevent leaks or dampness while keeping men dry and comfortable throughout the day. It's a modern solution to a common problem that affects more people than one might think.
Currently, Modibodi offers MO Trunks in black or navy, MO Briefs in black or navy, bundle packs, and a mixed pack. Each and every product is pee-proof, leak-proof, foolproof, sustainable, washable, and reusable. As a result, you stay dry, cool, and comfy, all while avoiding itchy, sweaty disposable pads. The MO Trunks even offer extra coverage around the thigs to prevent chaffing. They also look more or less like a pair of normal trunks and that's exactly the point.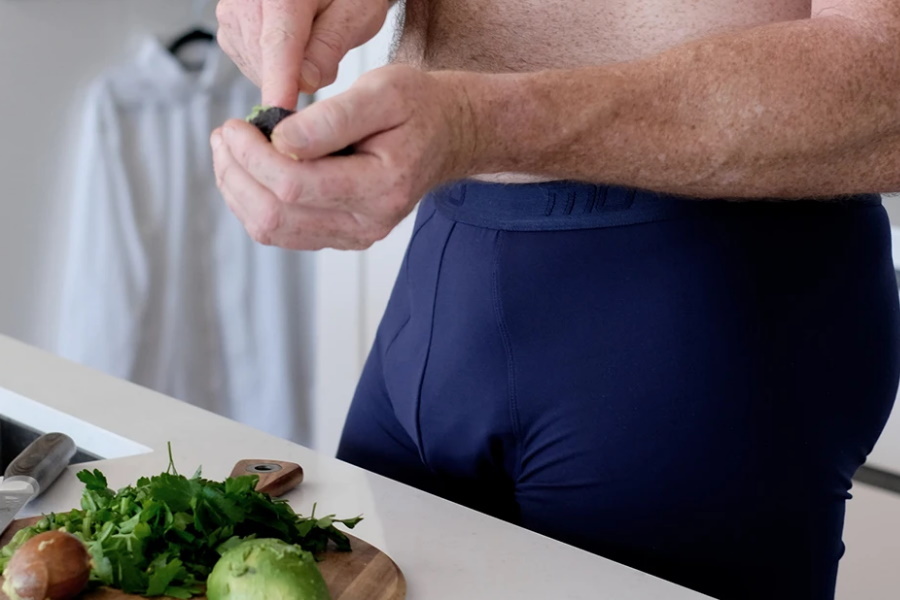 The truth is that as you get older, life starts throwing you the occasional curveball. Whether you're experiencing daily incontinence, post-op leakage, or excessive sweat, MO's familiar design provides peace of mind from the get-go, before the high-tech performance comes in to seal the deal ensuring you always stay dry. This is a solution that won't render you self-conscious or overwhelmed as you go about your normal activities.
More comfortable and sustainable than disposable pads and more effective than standard underwear, MO's innovative apparel has your manhood covered in every sense of the word. As the brand itself likes to put it: this is a whole new ballgame. Literally.