Iconic Ralph Lauren Launches a Collection Inspired by the World's Best-Dressed Tournament
When you make a collection for the 'world's most prestigious tennis tournament, you better a bit panache on it. Thankfully, Ralph Lauren's latest 'Wimbledon Collection' does a valiant job celebrating the rich sporting traditions, elegance and style we've come to expect from the much-loved English sporting event. The assemblage of looks is polished, classic and mixes uniform sportswear and athletic ease for on-court performance and off-court sophistication.
Related: Ralph Lauren Unveils Stunning Australian Open Capsule Collection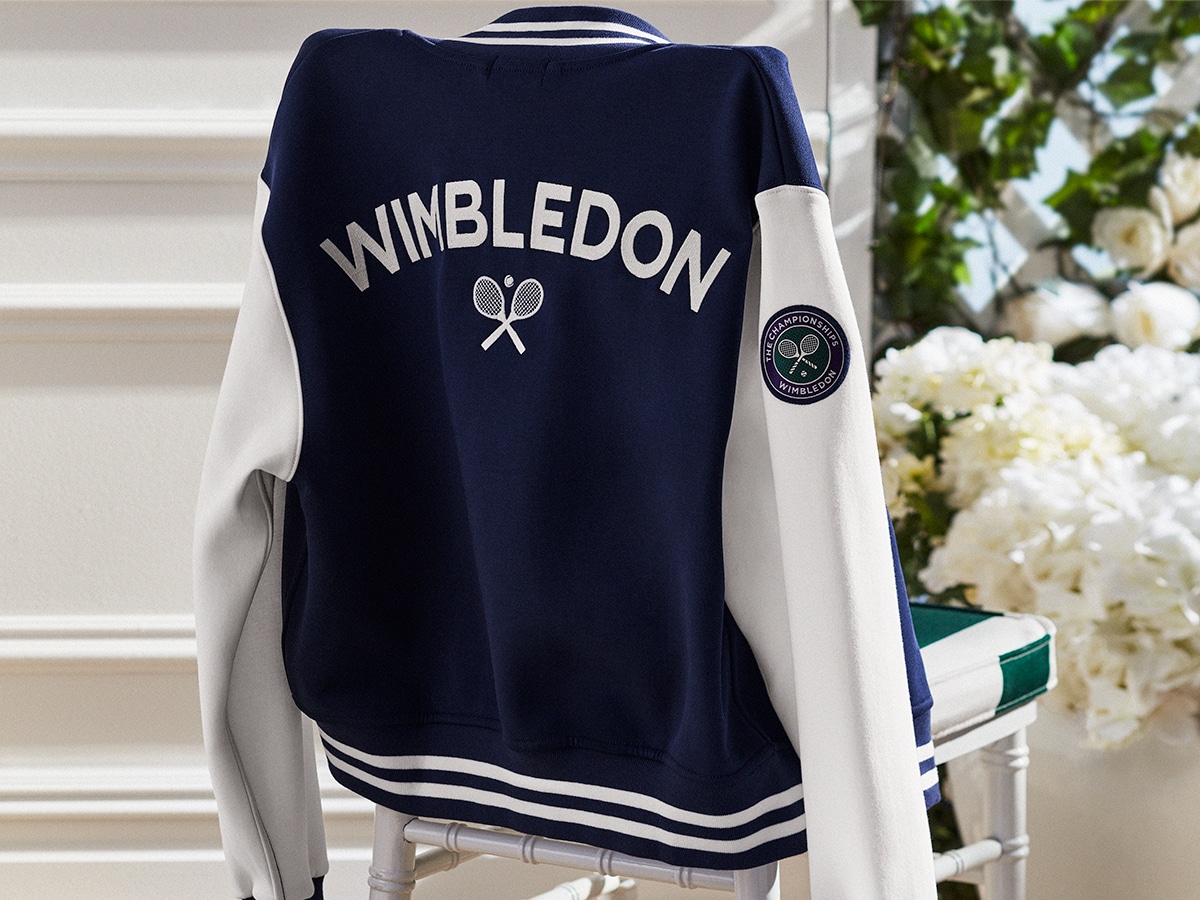 As official outfitters of The Championships since 2006, Ralph Lauren has returned with an exquisite collection that encompasses the essence of tennis and celebrates the sport's main event. The two-part collection was launched in unison with this year's Championships to bring an elevated fashion edge to the world of tennis uniforms.
"Tennis has always been more than just a sport. It's a celebration of tradition and sportsmanship on a global stage," Ralph Lauren said of the new collection. "We are endlessly proud to be part of this special history, dressing fans and on-court ball crew and officials of the US Open, Wimbledon and Australian Open."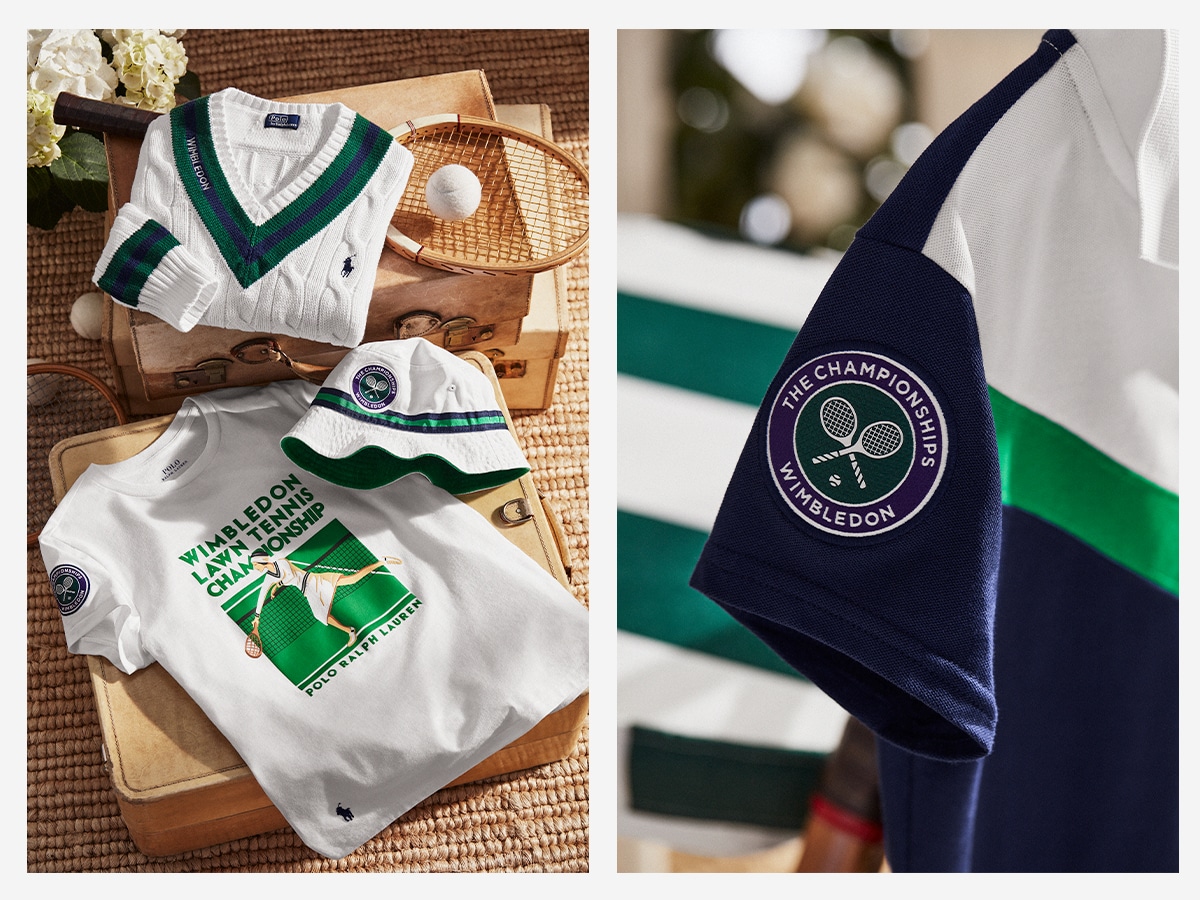 The Polo Ralph Lauren Wimbledon Uniforms
The Polo Ralph Lauren Wimbledon Uniforms were designed as always for the on-court tournament staff and ball persons of Wimbledon, but this year, for sleek spectators alike. Selected styles, including the Umpire blazer lined with a commemorative Ralph Lauren designed signature Wimbledon print, and the Lines Umpire navy cardigan featuring a white and Wimbledon green striped cuff detail, are available for purchase.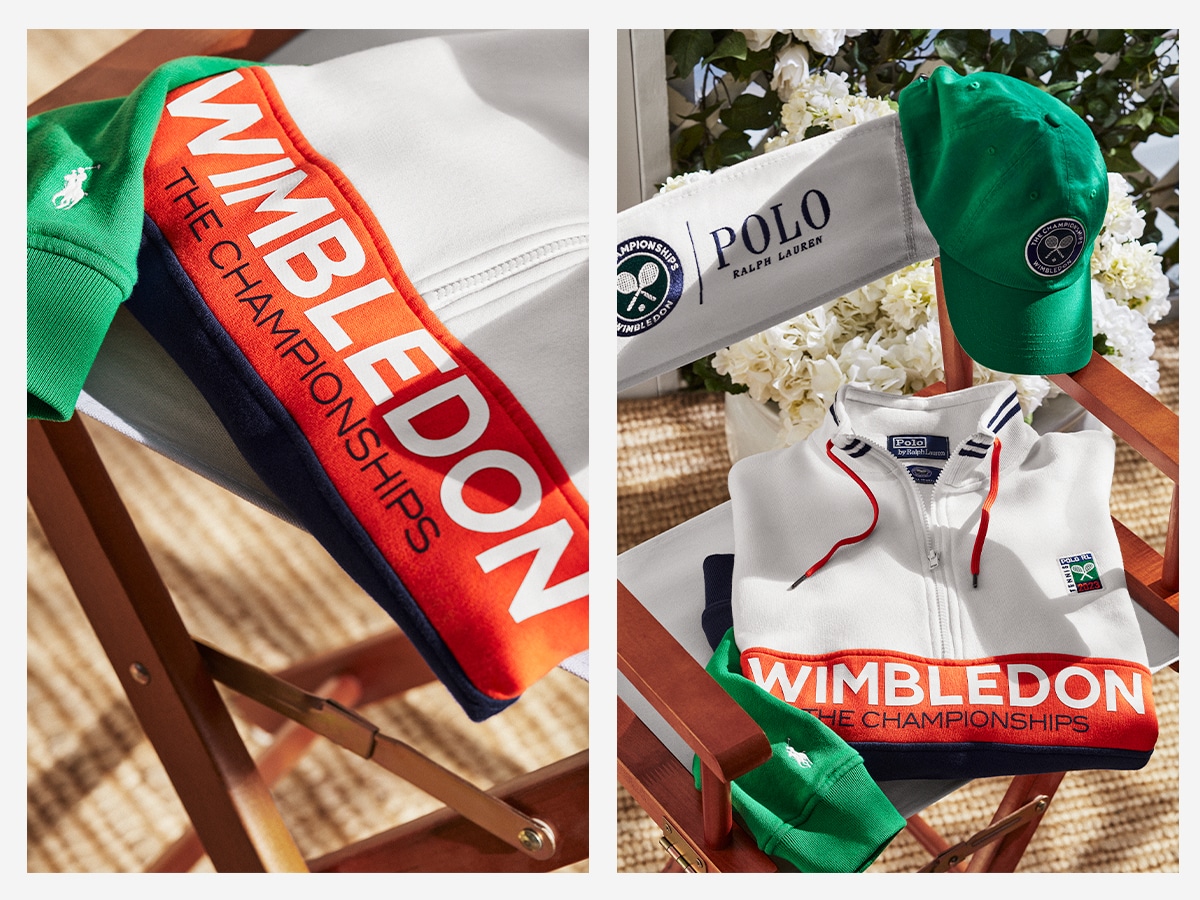 The Polo Ralph Lauren Wimbledon Capsule
Complementing the uniform release is the Polo Ralph Lauren Wimbledon Capsule, a preppy and playful collection that sees traditional Wimbledon styles come together with graphics and vibrant colours. The capsule includes iconic Ralph Lauren styles like the classic V-neck knits and shirts, polo-collared jumpers, pleated wrap skirts and varsity jackets.
Highlights of the celebratory division include an iconic cable knit tennis sweater with a signature embroidered racket-inspired graphic, a terry cloth striped polo-shirt in Wimbledon's legendary colour palette with pops of orange, and a graphic half-zip sweater.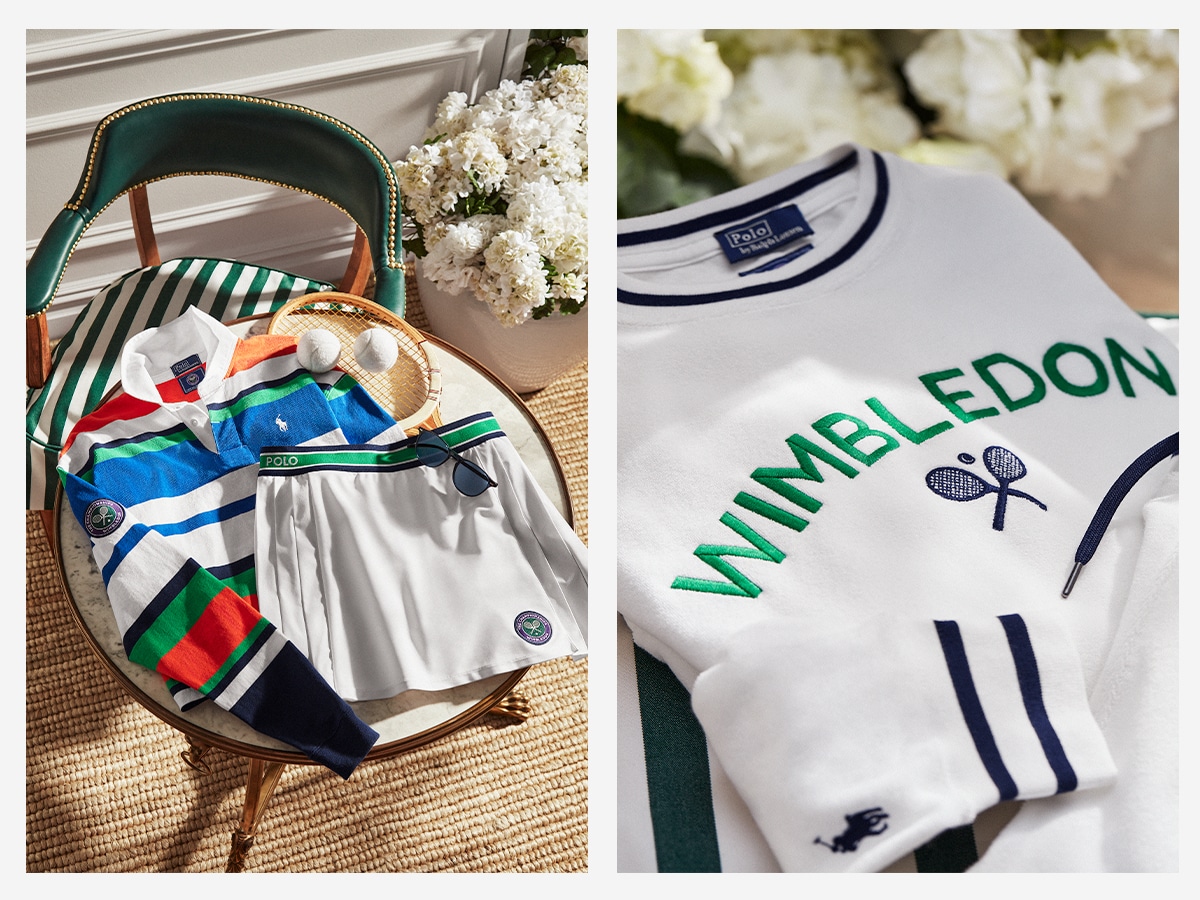 The Café at Ralph Lauren on The Grounds of Wimbledon
The immersive experience continued with a Ralph Lauren pop-up coffee shop at 1 New Bond Street within the Wimbledon ground. The Polo Ralph Lauren Southern Village Store was reimagined to create a luxury shopping and lifestyle experience. Customers were invited to watch while enjoying tea, coffee, and juices from the Ralph's Coffee Pop-up, situated on the ground floor and terrace at New Bond Street.