Non-greasy hair is desirable among men and so shampooing is basically universal. However, the best men's shampoos do more than just eradicate the build-up of oils. Most, if not all of them, go that extra mile by way of proteins, antioxidants and other savvy ingredients that nourish the scalp and keep both dryness and greasiness at bay. If simple non-greasy hair is what you seek, then by all means grab the first men's shampoo off the shelf. But if you want truly healthy follicles and voluminous texture, check out our list and find the best men's shampoo for you! . And remember not to shampoo excessively–two or three times a week is the suggested amount. Lather up, gentlemen!
This article is part of our Trimmed & Terrific Series.
---
You'll also like:
How Often Should Men Shampoo Their Hair?
What grooming products should every man own?
Should You Use Hair Gel, Putty, Wax or Pomade?
---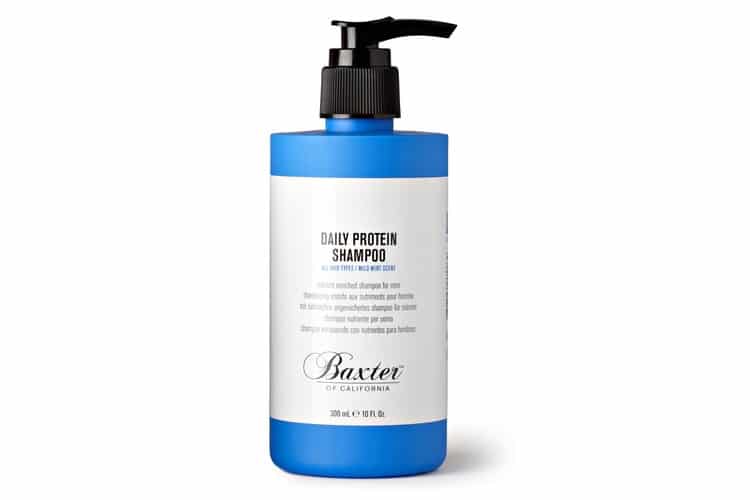 Baxter of California Daily Protein Shampoo
Ever wonder why people from California are always so good looking? Baxter of California might very well be their secret. The company makes exceptional grooming, skin care and hair care products. Naturally, their Daily Protein Shampoo is no exception. It's rife with ingredients like peppermint, oat protein, aloe leaf and tea tree extract to help remove not just everyday oils, but growth-inhibiting toxins like DHT as well.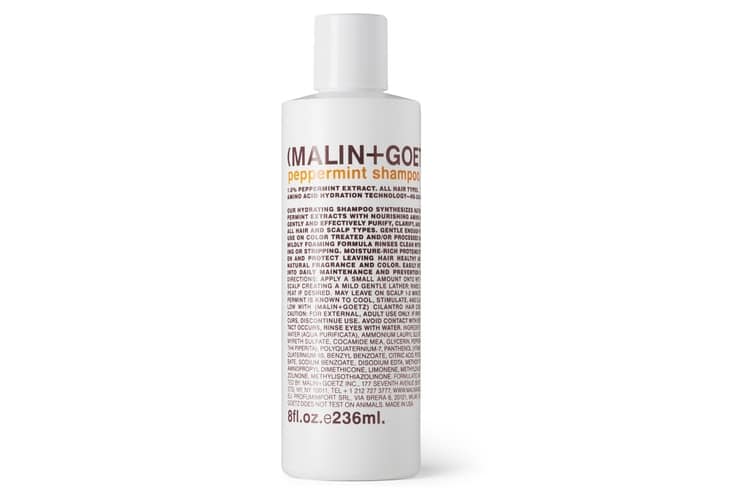 MALIN+GOETZ Peppermint Shampoo
One of the best men's shampoos is also one of the best selling from renowned brand MALIN + GOETZ. Their Peppermint Shampoo promotes strong follicle growth while eliminating the bad oils and leaving the good ones. Ingredients like olive oil moisturise the scalp to keep dandruff from forming.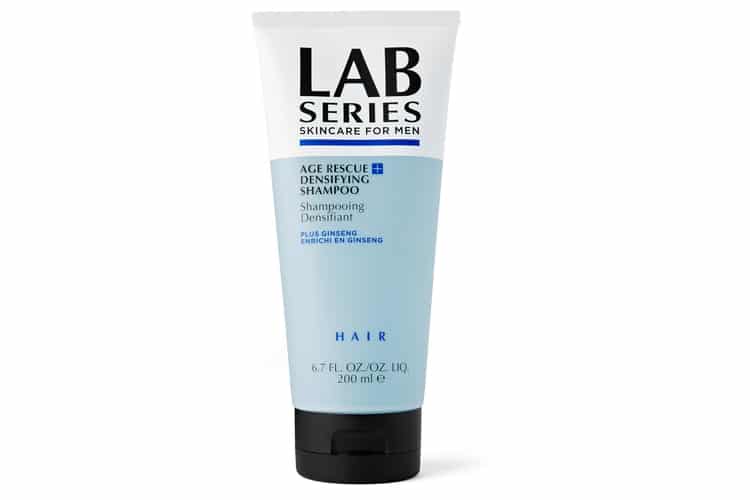 Lab Series Age Rescue+ Densifying Shampoo
As mentioned, the best men's shampoos go the extra mile, but this stunner from Lab Series goes more like the extra three miles. Age Rescue + Densifying Men's Shampoo uses the label's own trademarked 3D Renoplex technology to combat your aging hair's worst enemies: dullness, dryness and density reduction (i.e. thinning out). Every lathering session is like taking your scalp to a spa to get it rejuvenated, hydrated and invigorated.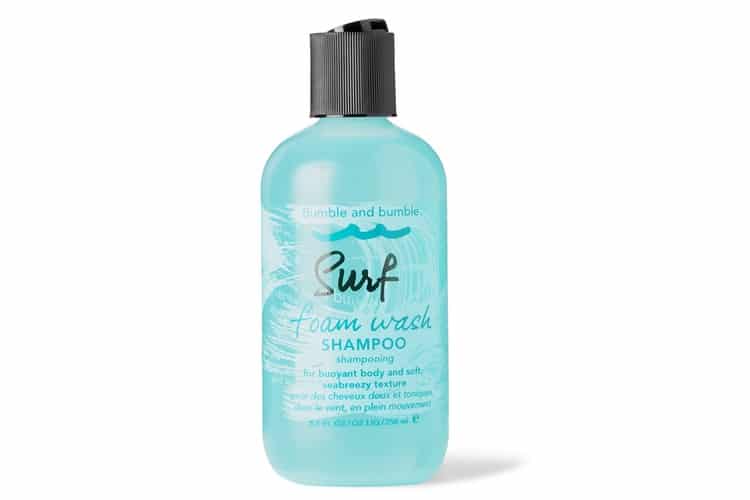 Bumble and bumble Surf Foam Wash
Like a bona fide surf dog, Bumble and bumble's Surf Foam Wash hops on your peak and rides those waves. Boosted by a proprietary blend of minerals and sea botanicals, this men's shampoo will give your hair a natural wavy beach look while hydrating and softening it in the process. Now that's what we Aussies like to call a best men's shampoo!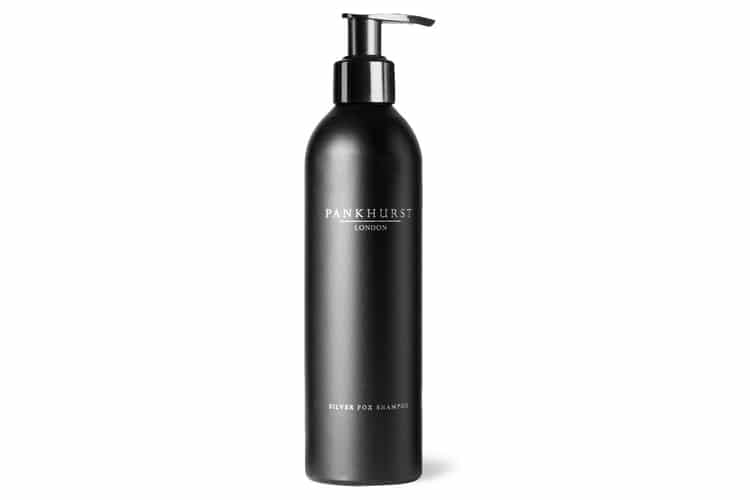 Pankhurst London Silver Fox Shampoo
This one's for all the gentlemen out there rocking the silver fox aesthetic. Pankhurst London asks not that you conceal those grey follicles, but embrace them. To help they've created one of the best men's shampoos, which delivers a rich lather that softens hair and makes it smell great too. Foxy!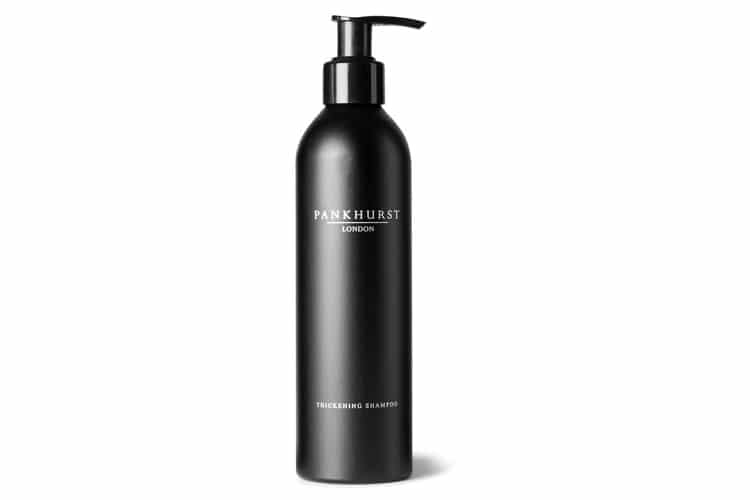 Pankhurst London Thickening Shampoo
It doesn't take a Larry David binge watching marathon to realize how important a nice thick head of hair can be. And while Pankhurst London's Thickening Shampoo can't magically grow follicles out of thin air (sorry, Larry), this hair thickening shampoo for men can volumise the follicles you already have. Don't take that thick hair for granted!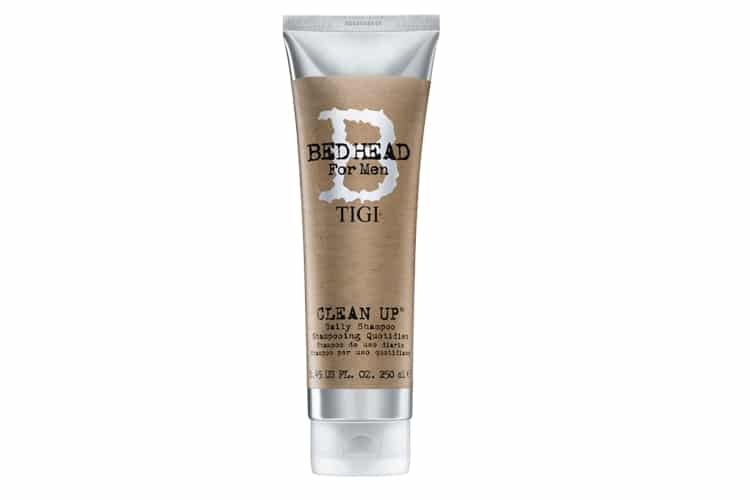 Bed Head Clean Up Daily Shampoo for Men
Wildly popular hair care brand Bed Head cranks up the basics with their daily men's shampoo. It employs hydrators to fight dryness and then nifty ingredients like saw palmetto for healthy revitalisation, and menthol for stimulation and refreshment. One of the best men's everyday shampoos, indeed.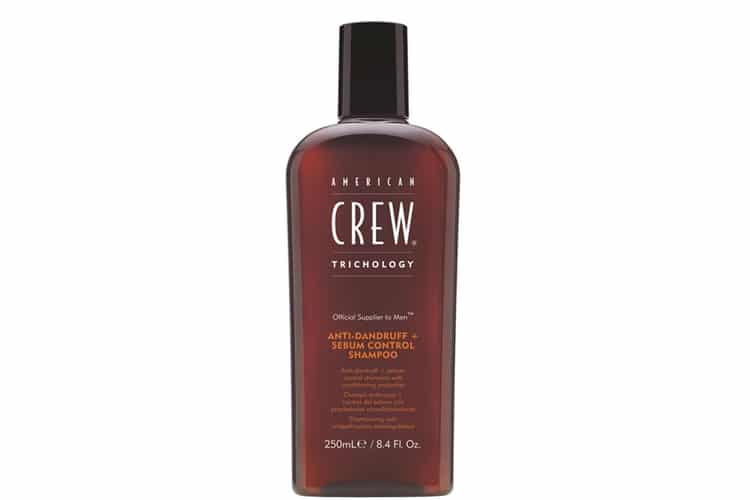 American Crew Anti-Dandruff + Sebum Control Shampoo
American Crew is another legendary brand that keeps things optimal, approachable and affordable. Their Anti-Dandruff + Sebum Control Shampoo fires on multiple cylinders to tackle two of the biggest threats to men's hair: dryness and greasiness. As a result your scalp is healthy, strong, nourished and itch-free.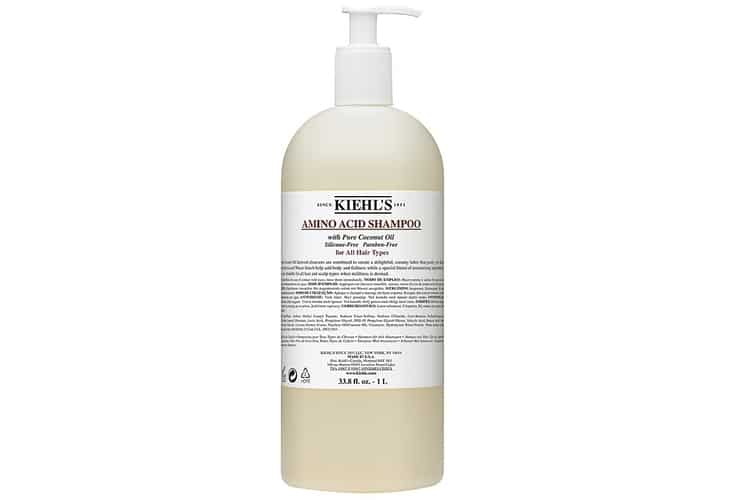 Kiehl's Amino Acid Shampoo
One of the best men's shampoos comes to us from Kiehl's, who's been in the body and hair care game since 1851. Their Amino Acid Shampoo is a lathery beast packed with beneficial ingredients. More specifically, it uses a special blend of amino acids, coconut oil and hydrolyzed wheat proteins to deliver the top shelf of moisturisation, volume and softness.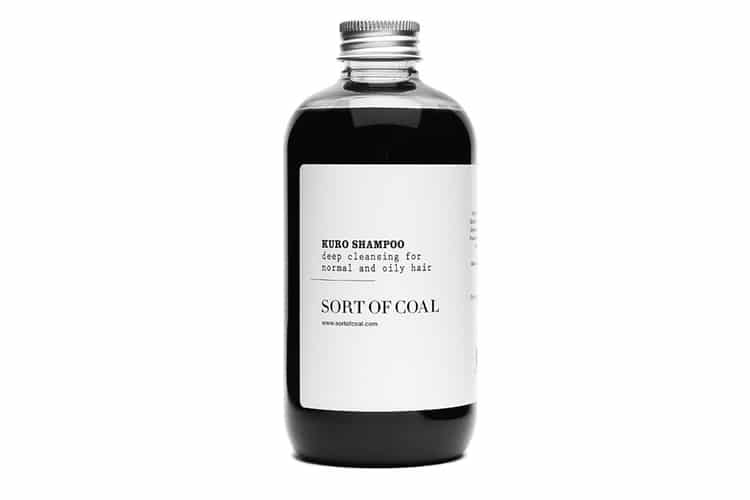 Sort of Coal Kuro Shampoo
Everything about this extraordinary men's shampoo from Sort of Coal makes it stand out from the average fare. For starters, look at that incredible bottle! Then there's the black colour and the use of ingredients like white charcoal powder and juvenile Korean red pine needles. While it is indeed one of the best men's shampoos, Kuro is so cool in design and concept we wouldn't even care if it didn't work.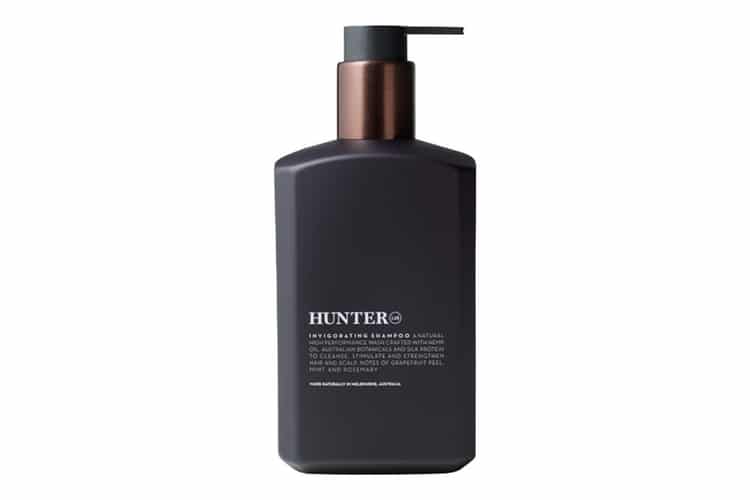 Hunter Lab Invigorating Shampoo
Bolstered by a slew of proteins, antioxidants, quality extracts and nourishing ingredients, Hunter Lab Invigorating Shampoo duly lives up to its name. Every session leaves your hair remarkably healthy and strong. Lather, rinse and conquer!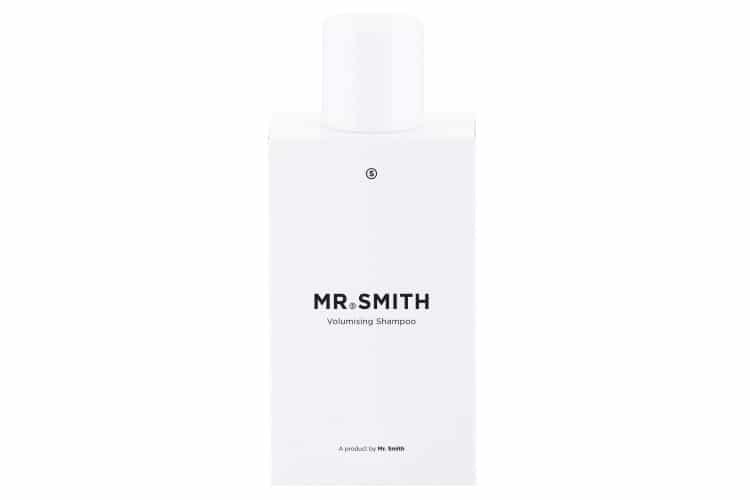 Mr Smith Volumising Shampoo
Mr. Smith prides itself on taking an ethical approach to hair care, but that comes at no expense to quality. Their volumising shampoo is made primarily for bleached or coloured hair, but naturally it works brilliantly with men's hair of any type. Ingredients like hemp seed and Marula oil will strengthen the hair at the roots and even repair minor damage.
On the lookout for more hairstyle pointers and grooming tips? Be sure to check out our articles on Grooming Products Every Man Should Own and our article on How to Get Thicker Hair.
This article is part of our Trimmed & Terrific Series.
Have you subscribed to Man of Many? You can also follow us on Facebook, Twitter, Instagram, and YouTube.
---
You'll also like:
How Often Should Men Shampoo Their Hair?
What grooming products should every man own?
Should You Use Hair Gel, Putty, Wax or Pomade?
---