At the best Bondi barbershops, you'll get a world-class haircut in one of the world's greatest locales. Call it personal bias, but we think the Sydney enclave lives up to every bit of its iconic reputation. Home to beautiful beaches, killer waves, terrific restaurants, amazing views, gorgeous people, and bustling shops, the area draws millions of visitors per year and with good reason. Top Bondi barbers are like icing on the cake.
Meanwhile, Bondi Junction and Bondi Beach are currently spawning barbershops and hair salons at breakneck speed. In fact, it was only a few years ago that a list of the best Bondi barbers would have included just a handful of familiar names. Nowadays, it's getting hard to keep up. Bring all of Sydney into the equation and your options soar into the stratosphere. It's a good time to be a stylish Aussie, indeed!
On the following list of top barbershops in Bondi Beach and Bondi Junction, you'll find seasoned veterans, big players, and small upstart operations alike. You'll also find a primo men's haircut to rock as you cruise around the sweeping beaches and busy shopping centres. Here are the best barbershops in Bondi.
Related: Our complete guide to the best haircuts for men is your reference point for hairstyles.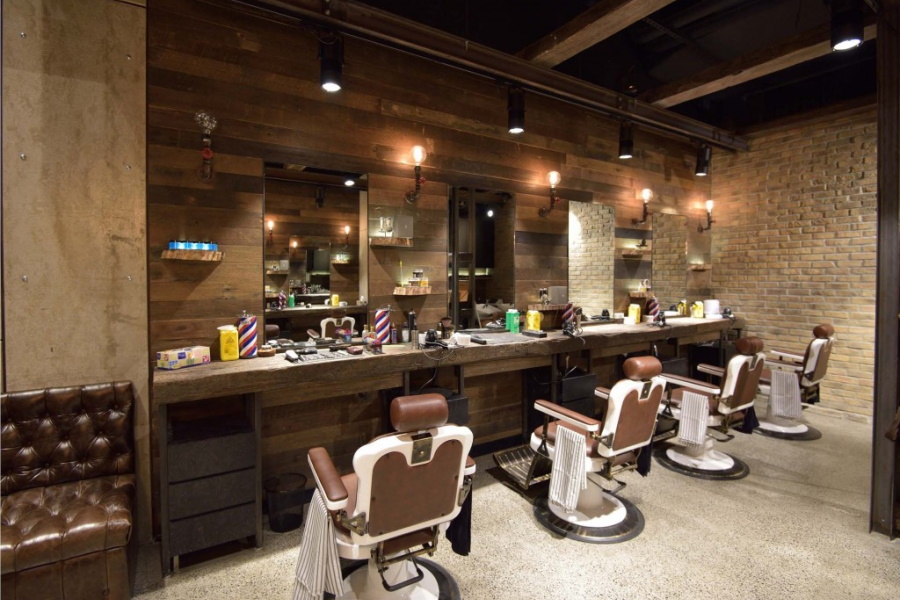 1. ManCave Barbershop
Looking for a quick and affordable Bondi Junction haircut? Well, you'll find that and then some at ManCave, which hosts additional locations throughout Australia. You might have to wait about 20 minutes during peak hours, but that's what the magazines are for. Also, be sure to find your favourite barber and stick to him (or her) because your mileage may vary.
Price for a men's haircut: $35
Hours: Mon-Wed 9:30am-6pm, Thurs 9:30am-9pm, Fri 9:30am-6pm, Sat 9am-6pm, Sun 9am-5pm
Address: 2025/500 Oxford St, Bondi Junction NSW 2022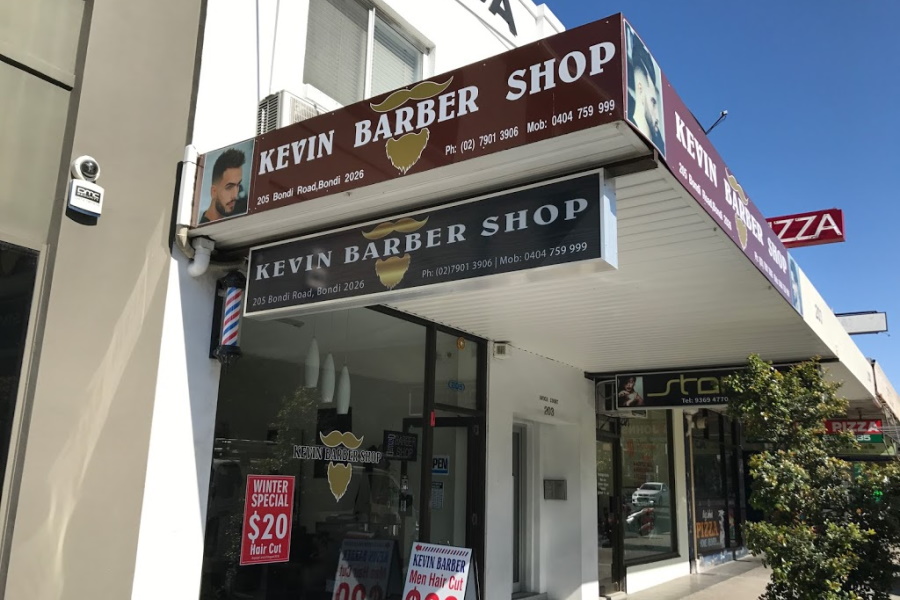 2. Kevin Barber Shop
Value and quality collide at this Bondi Junction barbershop, where you can get a classic men's haircut for as little as $20. A genuine no-frills operation, Kevin Barber Shop covers the basics with impeccable consistency. Sometimes a man just wants a dependable, stylish cut along with some premium product and you'll find both of these things here. Plus, it's conveniently located in the heart of Bondi Junction. What more can you ask for?
Price for a men's haircut: $20
Hours: Mon-Sun 9:30am-6pm
Address: 205 Bondi Rd, Bondi NSW 2026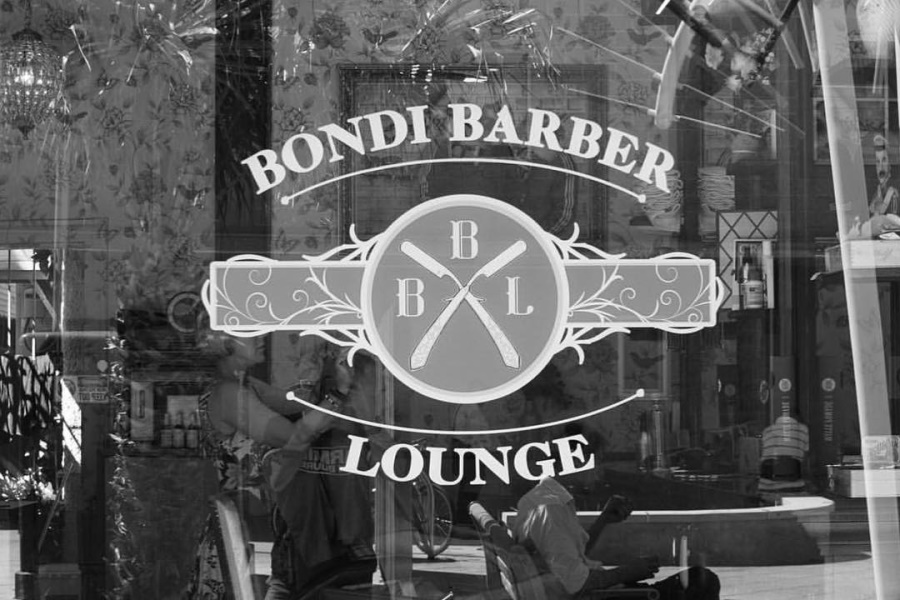 3. Bondi Barber Lounge
Bondi Barber Lounge comes to us from Janneke, a colourful local of reputable talent and charm. Consisting of just two chairs, the quaint operation is close enough to the beach to taste salt in the air. Be sure to book an appointment about a week in advance so that you don't end up lounging for too long, lest you want to become part of Janneke's ever-expanding family of cats. Oh, and did we mention that the classic cuts are consistently fantastic? That and the discreet digs make this one of the best barbershops in all of Sydney.
Price for a men's haircut: $50
Hours: Tues-Fri 10am-7pm, Sat 8am-6pm, Sun by appt
Address: 124b Roscoe St, Bondi Beach NSW 2026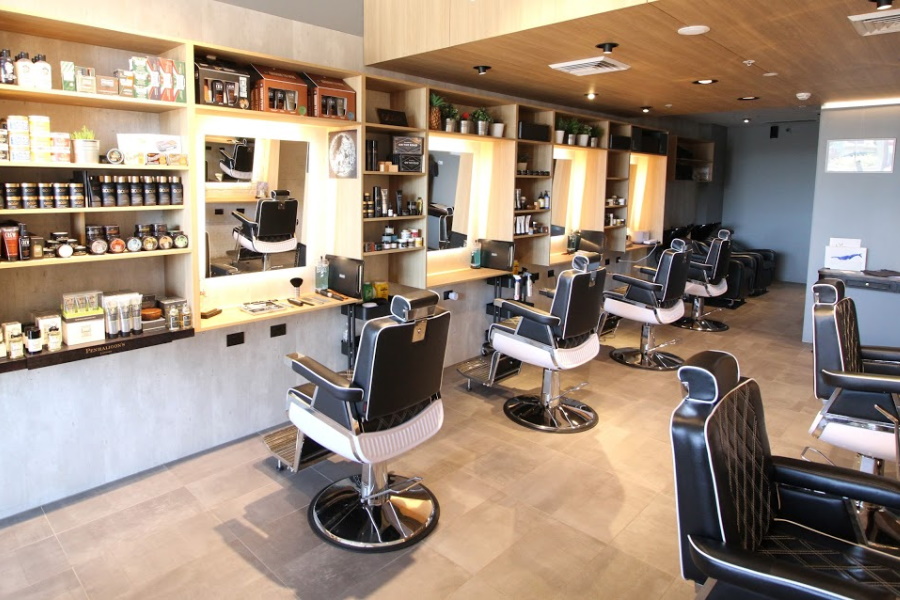 4. The Emporium Barber
With no less than five locations throughout Australia, The Emporium is everything you want out of a modern barbershop. For starters, it eschews pretension in favour of a truly laid-back and approachable atmosphere. Throw in some delicious coffee, terrific grooming products, and an amazing cut-and-shave and you're looking at one of the best barbershops in both Bondi Beach and elsewhere. Just be sure to book your appointment in advance because this place fills up fast and as early as 7am.
Price for a men's premium haircut: $45
Hours: Mon-Wed 7am-6pm, Thurs 7am-8pm, Fri 7am-7pm, Sat 7am-6pm, Sun 7am-4pm
Address: g10/180 Campbell Parade, Bondi Beach NSW 2026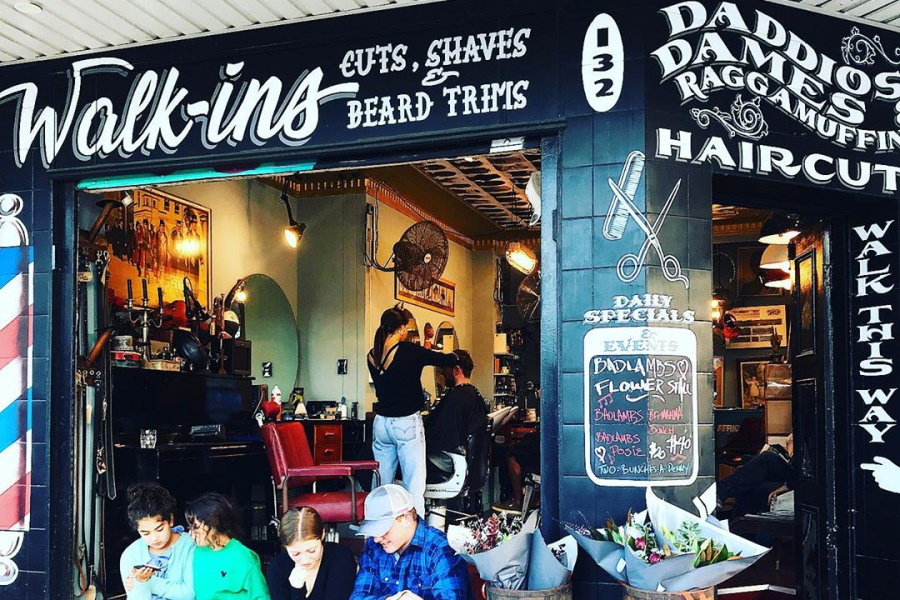 5. Badlambs
The music is great and the haircuts sharp at this Bondi institution, where you can choose from amongst a number of styles. No appointments are necessary so walk right in and sit right down and baby let your hair fall down, with a veteran barber taking care of the rest. No matter what you desire, you'll find it here. Arrive later in the day and then hit up Speakeasy next door.
Hours: Mon 9am-6p, Tues-Wed 9am-7pm, Thurs 9am-8pm, Fri 9am-7pm, Sat 8am-6pm, Sun 9am-5pm
Address: 132 Glenayr Ave, Bondi Beach NSW 2026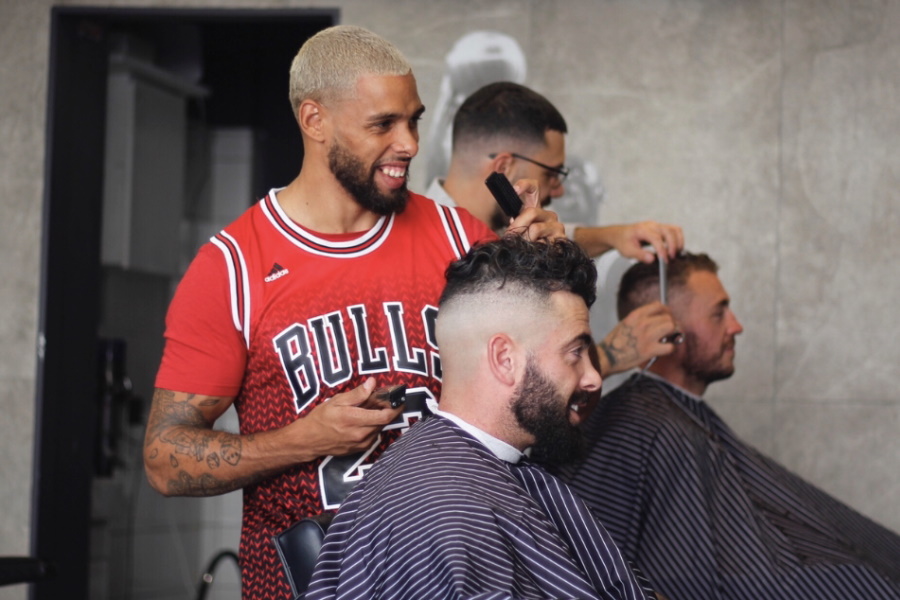 6. Throwbacks Barber Shop
Accepting walk-ins at both its Bondi Beach and Bondi Junction locations, Throwbacks delivers an unfettered barbershop experience at a terrific price. Expect a lively and masculine vibe as you get a stylish skin fade or dreamy hot towel shave. The name pretty much says it all.
Price for a men's haircut: $30
Hours: Mon-Fri 9am-7pm, Sat-Sun 9am-5pm
Locations:
2 Campbell Parade, Bondi Beach NSW 2026
72 Spring St, Bondi Junction NSW 2022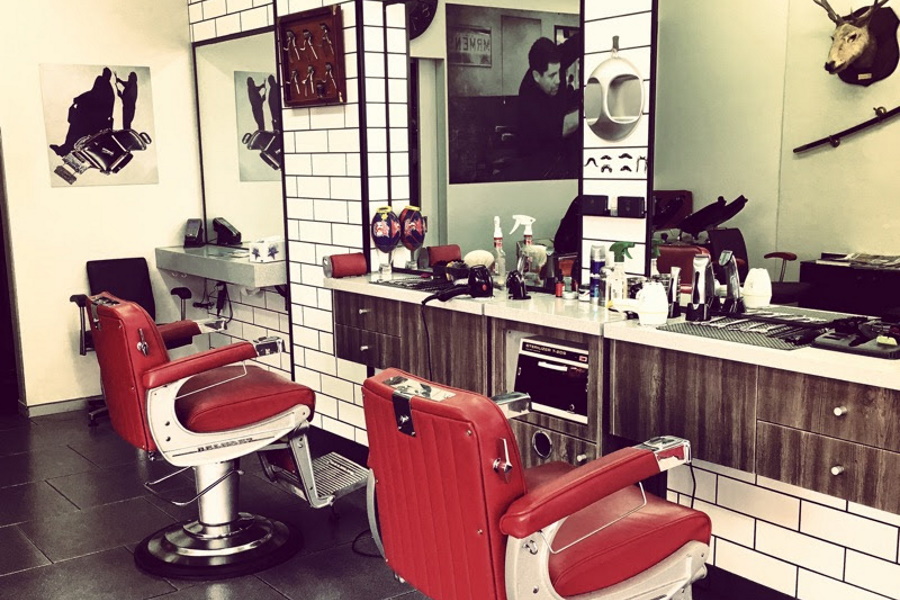 7. Mr Mens Barber Shop
Great prices. Great staff. Great crowd. Great haircuts. Great Bondi barbers. That's all there is to say about Mr Mens and we'll say no more.
Price for a standard men's haircut and style: $30
Hours: Mon-Wed 9am-5:30pm, Thurs 9am-6pm, Fri 9am-5:30, Sat 9am-4pm
Address: 222 Bondi Rd, Bondi NSW 2026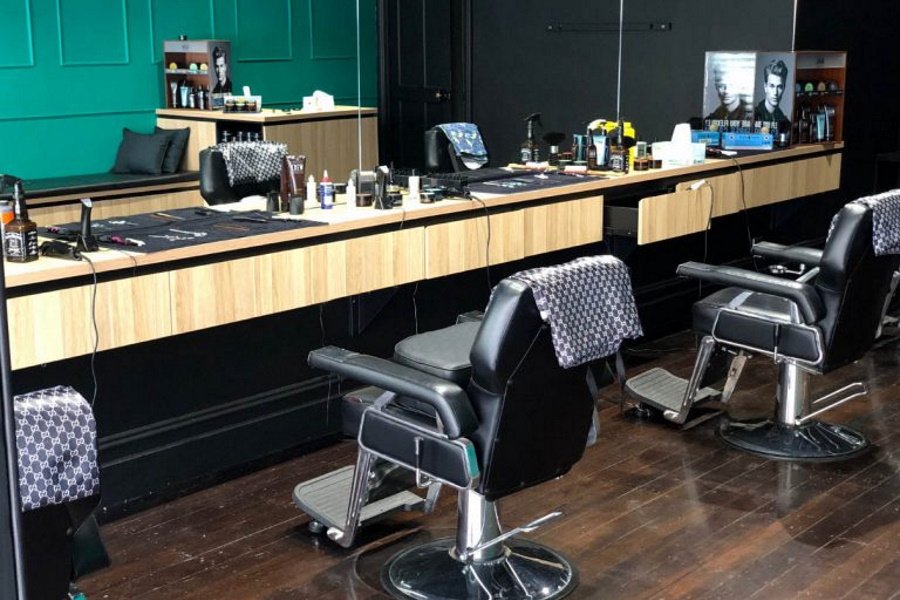 8. Man Castle Barber Shop
Loyal (or should we say royal) customers already love this place and you will too. The barbers are top of the line and the location is tough to beat. Plus, who can argue with a name like Man Castle?
Hours: Mon 9:30am-6:30pm, Tues 9:30am-5pm, Thurs-Fri 9:30am-6:30pm, Sat 9:30am-5pm
Address: 95 Bondi Rd, Bondi NSW 2026
You'll also like:
17 Best Melbourne Barber Shops
9 Best Barber Shops in Brisbane
30+ Best Barbers in Sydney: A Complete Guide
General FAQ
Who are the best barbers at Bondi Beach?
Some of the best barber shops in Bondi Beach are Bondi Barber Lounge, The Emporium Barber, and Badlambs.
What are the best barber shops at Bondi Junction?
A few of the best barber shops at Bondi Junction are Throwback Barber Shop and ManCave Barbershop.