Common Projects Penny Loafers Are a Modern Take on the Iconic Design
What do you do with you're working on a lot of projects with someone who is on the other side of the world? For American-based art director Prathan Poopat and Italian creative consultant Flavio Girolami, the only solution was to form their own company. Since they were working on several "common projects," they named the company Common Projects, and since 2004, they've been producing some of the best shoes you can imagine, including their Penny Loafers.
You'll also like:
25 Best Minimalist Sneakers for Men
How to Wear Loafers (Socks or No Socks)?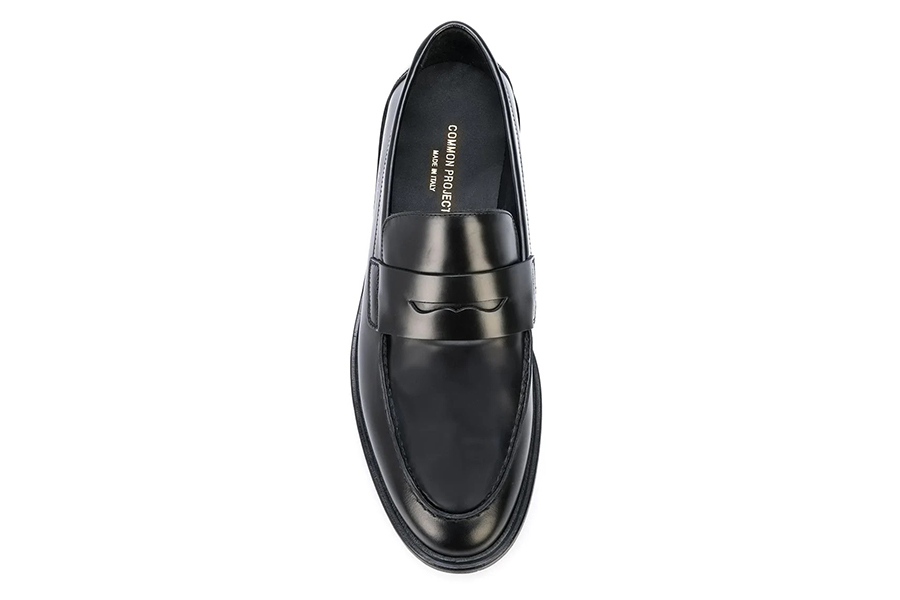 Common Projects' shoes are all hand-stitched in Italy, and more often than not, they use Italian Nappa leather. Their work has garnered a lot of attention—the Achilles Low sneaker is a staple of the minimalist wardrobe. The high quality and distinctive look of the shoes makes them stand out. They are also easily recognisable thanks to the line of numbers along the heel, which displays the style, size, and colour of the shoe. Their Penny Loafers are made of black leather and have an almond-shaped toe. The insole is branded with their logo. The sole is also 100 per cent leather, and the loafers are made in Italy.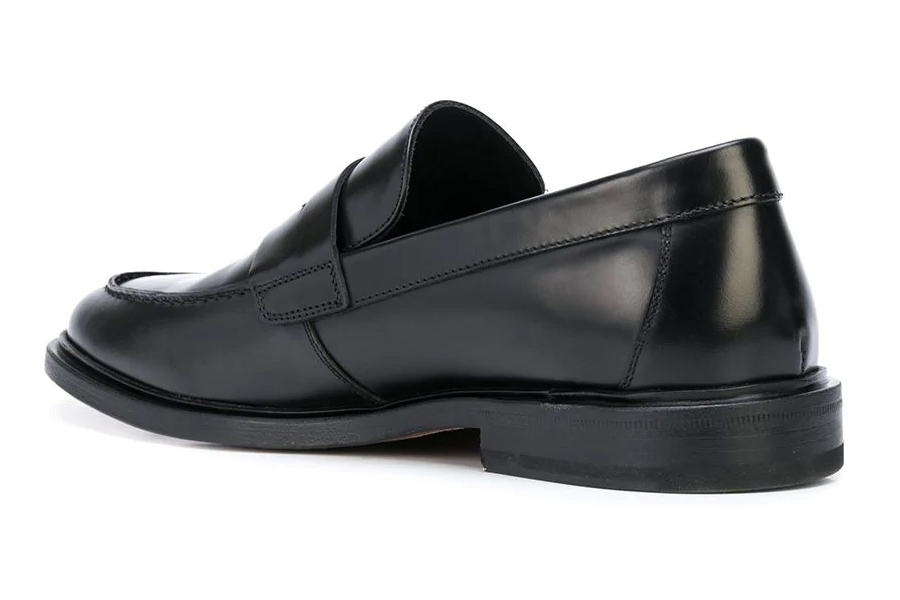 The iconic Penny Loafer design originated in Norway during the 1930s. Cobbler Nils Gregoriusson Tveranger had just returned to his native Norway after learning shoemaking skills in America. Nils took inspiration from the moccasin shoes worn by Native Americans in North America and designed a simple slip-on shoe that Norwegian fishermen could wear. The design caught on and soon became popular across Europe and America. The Spaulding family in New Hampshire, USA, took note and began manufacturing a similar shoe, which they called the Loafer. In 1934, G.H. Bass made his own version, calling it the Weejun. This design featured a strip of leather stitched across the saddle of the shoe with a shaped cutout. People began putting pennies into the cutout as an emergency fund—phone calls costing only a penny at the time—and thus the "Penny Loafer" was born. Things have come a long way since then. Common Projects' loafers aren't designed for the decks of ships or the wharves, though you could wear them there if you wanted, but they do have a look and design that will attract the eye.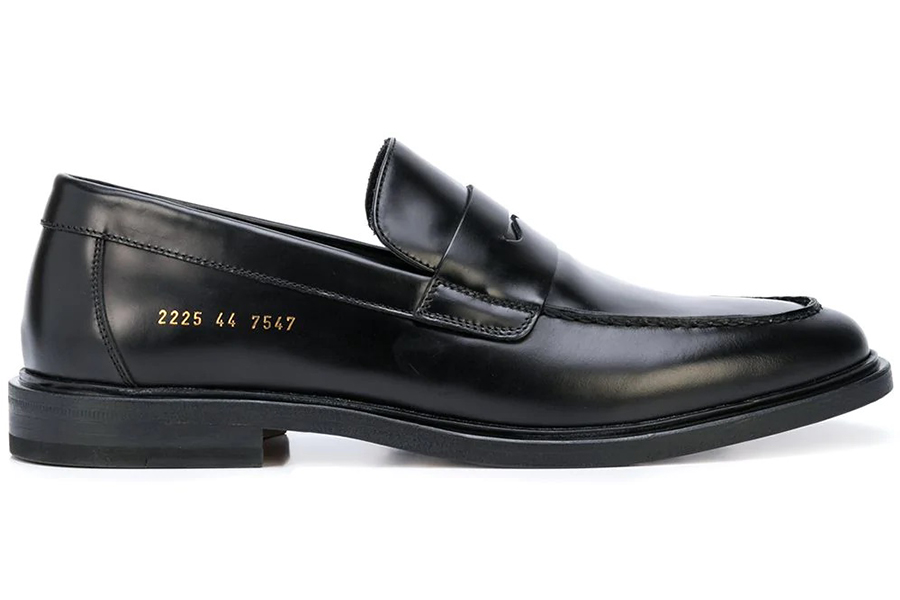 ---
Featured Video from Man of Many
---
You'll also like:
25 Best Minimalist Sneakers for Men
How to Wear Loafers (Socks or No Socks)?
---
Featured Video from Man of Many