Nike ACG Air Zoom AO is an Amphibious Trail Shoe
Hiking shouldn't just be limited to groomed trails. Rather, you should be able to go anywhere that nature leads you—even if that means over land or through streams. The Nike ACG Amphibious Trail Shoe, the Air Zoom AO, takes that desire into consideration and then lets you have at it.
You'll also like:
Go Faster For Longer with adidas' New adizero adios Pro
Wolverine and Old Rip Van Winkle Team Up for Batch 2 Boots
Would You Rock the Balenciaga x Crocs Stiletto Clogs?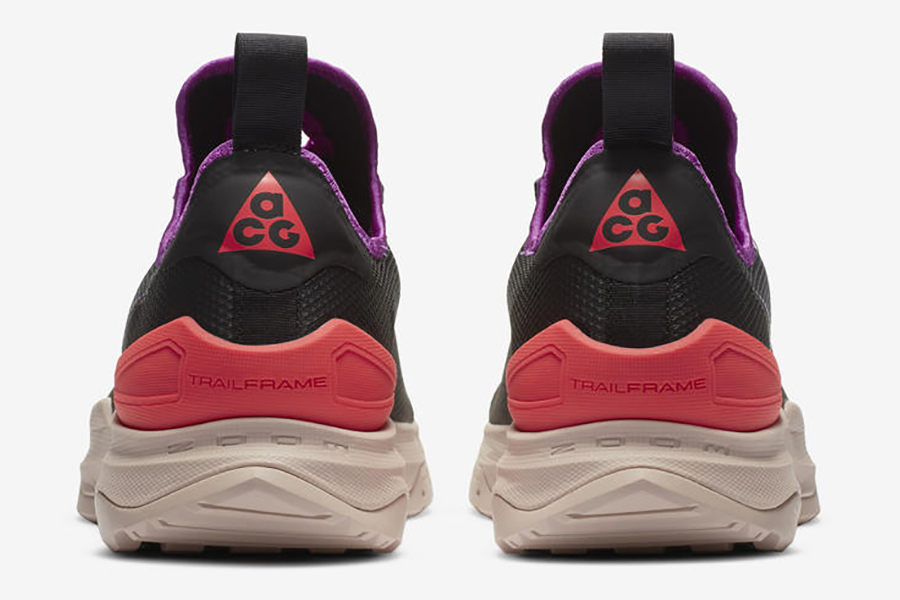 The Nike ACG Air Zoom AO was designed with adaptability, drainage, and grip in mind. To come up with the best possible design, the Nike team drew inspiration from a wide range of Nike products, from football shoes to Kukini. The boots feature a one-piece upper with concealed laces ala the Nike Phantom VNM football shoe. Concealing the laces means you won't be worried about snagging them on anything as you kick through the underbrush. For easier entry and exit, the AOs have quick-pull lacing and heel tabs. Taped seams will help reduce any potential for irritation, and the primarily black mesh and synthetic build helps keep your feet dry and comfortable even if you do ford a stream or two. A touch of colour is added with the purple trim on the collar as well as the Swoosh at midfoot. The throat features a tonal ACG logo. The heel is made with Zoom Air for increased comfort. The sticky rubber used for the sole provides excellent traction and grip while the hard rubber toe increased durability.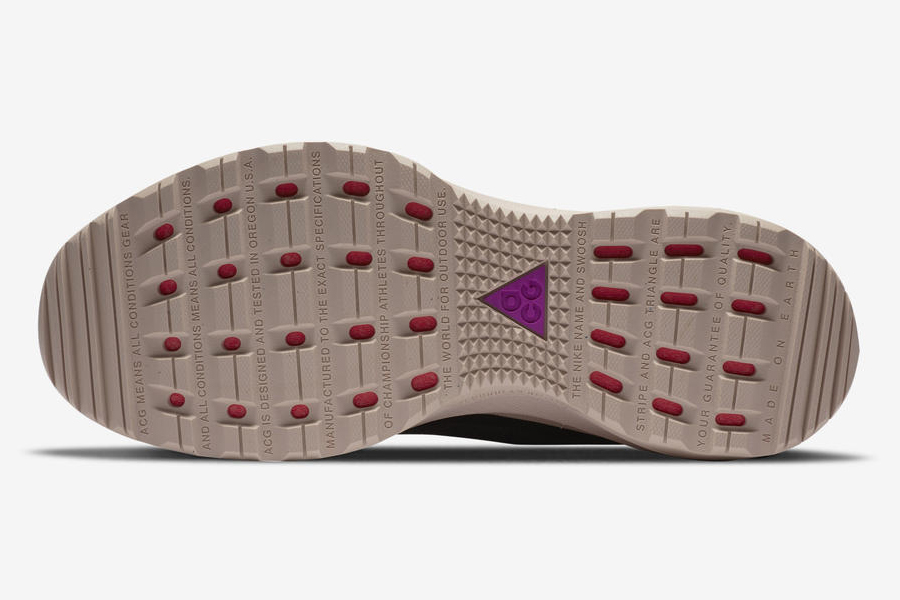 The shoes are also aptly named—AO, the Japanese word for blue and green. The reference is to land and water, which the Air Zoom AO, in true amphibious style, is ready to take on. The shoes come in four colourways—black and blue with red and yellow details, grey with yellow-gold, navy blue with volt green Swooshes, and the black with purple. The shoes came available on July 9 for USD$130.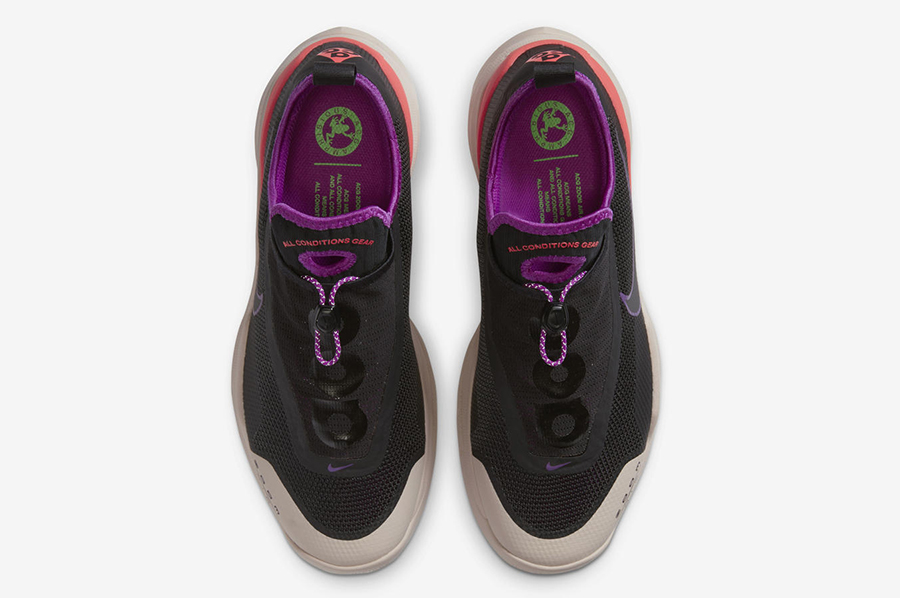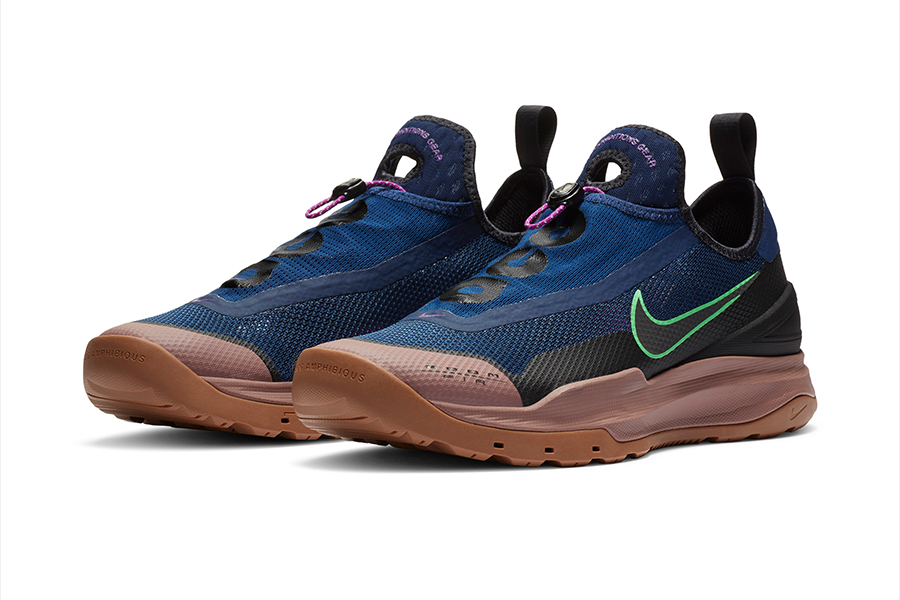 You'll also like:
Go Faster For Longer with adidas' New adizero adios Pro
'Longest Shoe in the World' by adidas x Tommy Cash
21 Best Minimalist Sneakers for Men