Nike Blazer Mid 77 Scribble Draws on Original Doodles
Nike made its first foray into basketball back in 1977 with the Blazer. The shoe featured autoclave construction and sported a full-grain leather upper that had a large swoosh proudly emblazoned on it. Nike is bringing back that vintage look with a modern twist in their new Nike Blazer Mid 77 Scribble.
You'll also like:
What Makes the Converse CX Line so Special?
Slurp Up These 7-Eleven Themed Nike SB Dunk Lows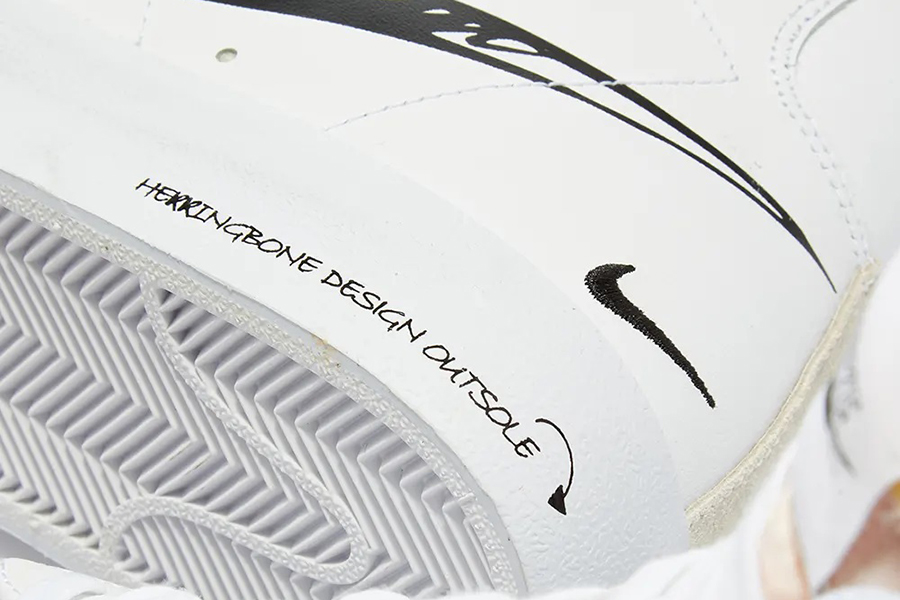 The Blazer design comes through pretty much true to the original. You'll, of course, recognise the full leather upper, which is now dressed up with suede inserts. The rubber outsole sports a herringbone design with an arrow. But for the Scribble, Nike revisited the drawing board—literally—replacing the iconic swoosh with a hand-drawn version of the symbol. The "scribble" swoosh is done in either red or black, and the colour choice is accented by the same colour being used on the insoles.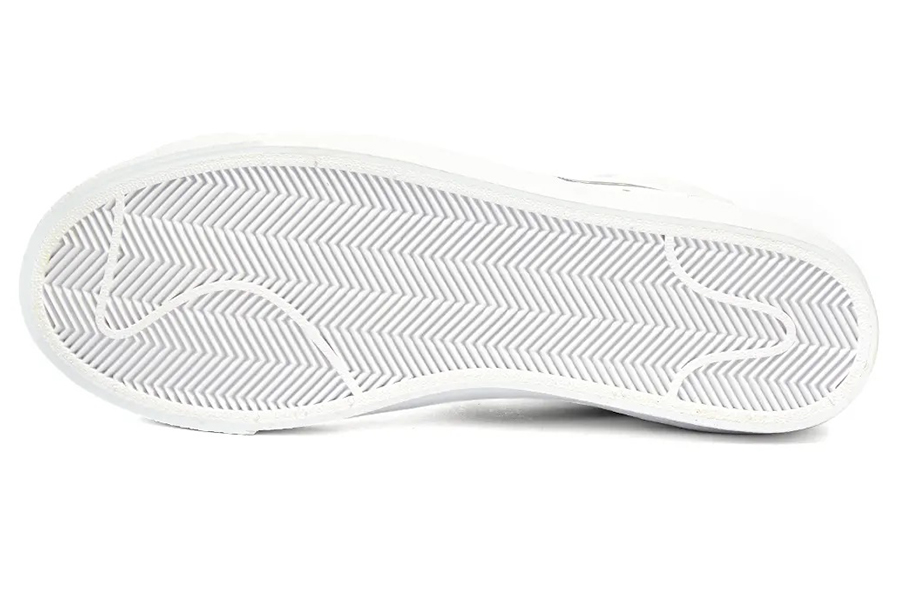 The colour is repeated again on the exposed tongue padding, and the tongue label uses the scribble aesthetic as well. On the heels, there is an outline of the Nike text graphic done in a hand-drawn style as well. Other hidden notes can be found throughout the shoe, like the number "77" for the year of the original design and its model designation.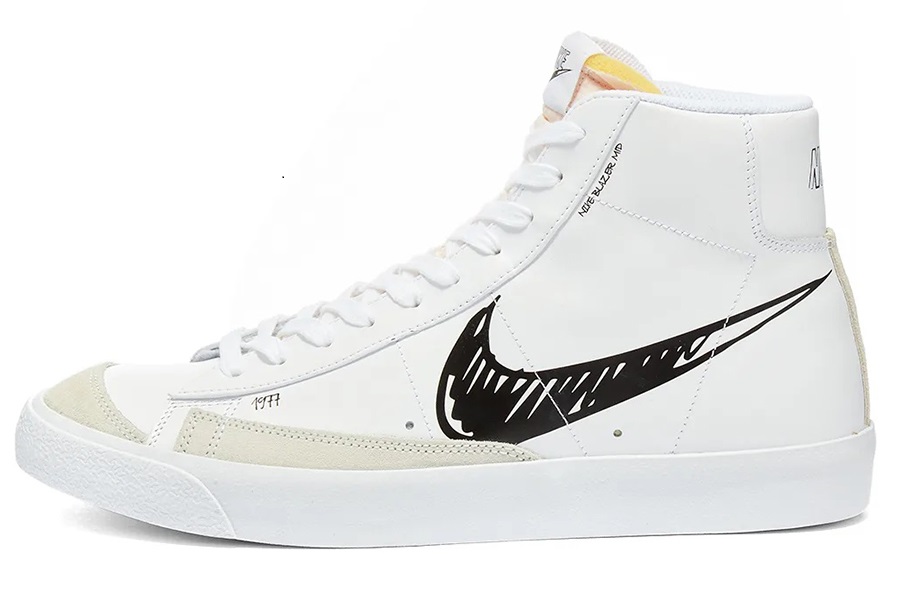 The new scribble look is part of the "Sketch to Shelf" initiative at Nike. Nike fans will recognize the name Tinker Hatfield as the pioneer of Nike designs. Hatfield came up with many of Nike's most notable silhouettes. The shoes of the Sketch to Shelf line draw directly on Hatfield's original illustrations, featuring all the doodles that Hatfield used in his design work. We've already seen an Air Max 1 Sketch to Shelf be released, and now the Nike Blazer Mid 77 Scribble is adding to that collection. The Mid 77 is available now and retails for $105.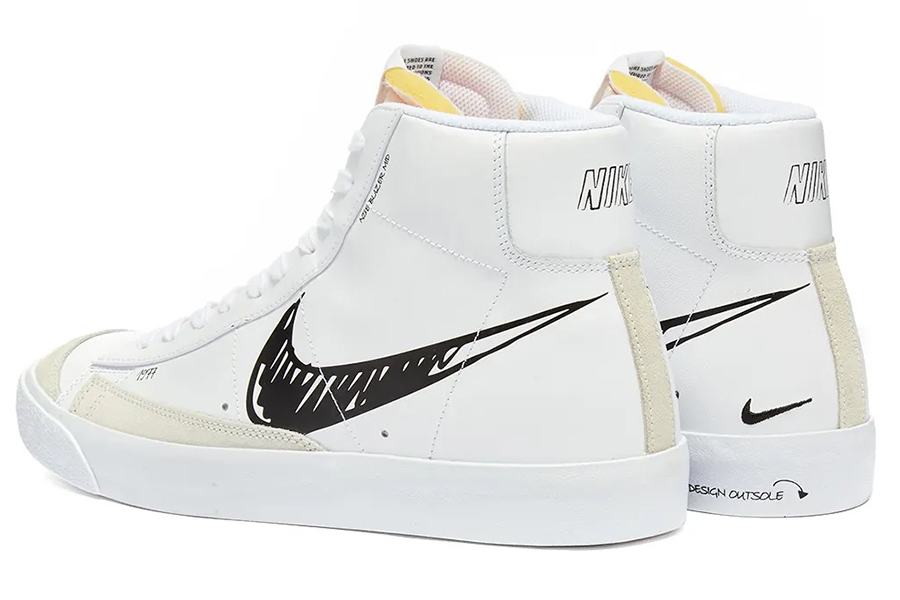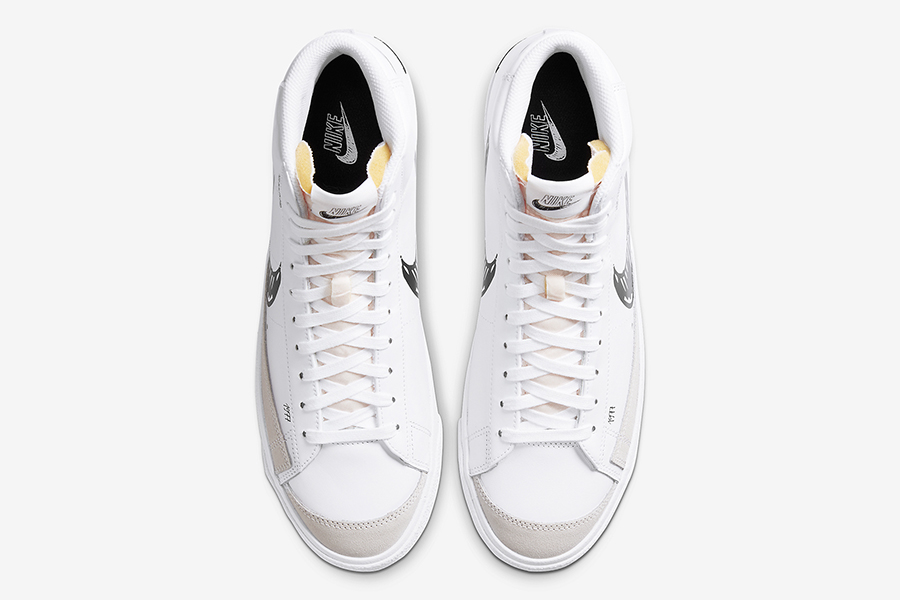 You'll also like:
What Makes the Converse CX Line so Special?
Slurp Up These 7-Eleven Themed Nike SB Dunk Lows
General FAQ
Are Nike Blazer Mid 77 comfortable?
The Nike Blazer Mid 77 fits true to size. While they are not as comfy as some other Nike designs, they are comfy enough.
Is Nike Blazer leather?
THe Nike Blazer featues an all white leather upper.