R.M. Williams is Going 100% Aussie Made
The pride and joy of the Australian outback spirit are finally returning home following calls from the owners of the iconic bootmaker to ensure all products are Australian made. Seeking an expansion at its factory in Adelaide's northern suburbs, Andrew and Nicola Forrest are signally a new era for R.M. Williams.
You'll Also Like:
R.M. Williams Celebrates the Chelsea with the Gardener Boot
R.M. Williams Gets Rugged with the Urban Turnout Boot
R.M. Williams Releases its First Sneakers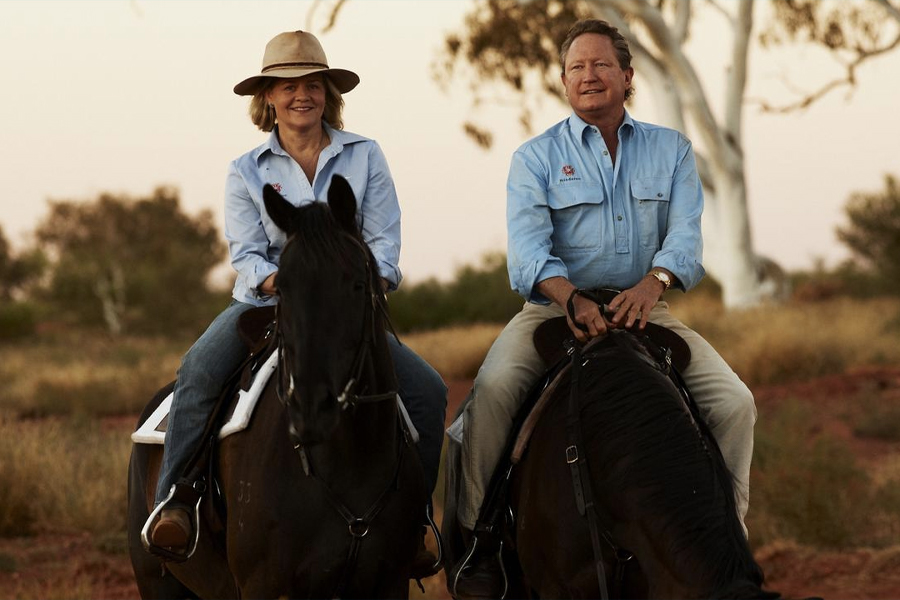 You might remember hearing that R.M. Williams was officially Australian-owned again back in October last year. With the help of mining magnate Andrew 'Twiggy' Forrest's investment company and AUD$190 million, it looks the Australian-owned bootmaker will upgrade to Australian-Made once again.
The news comes following a visit to the Salisbury factory for the first time since the two owners bought back the brand from an American private equity firm. Founded by Bushman Reginald Murray Williams 88 years ago, Andrew and Nicola Forrest are now embarking on plans that will ensure all R.M. Williams products are made in Australia. A number that currently sits at only 98 per cent, with a small amount of product still produced offshore.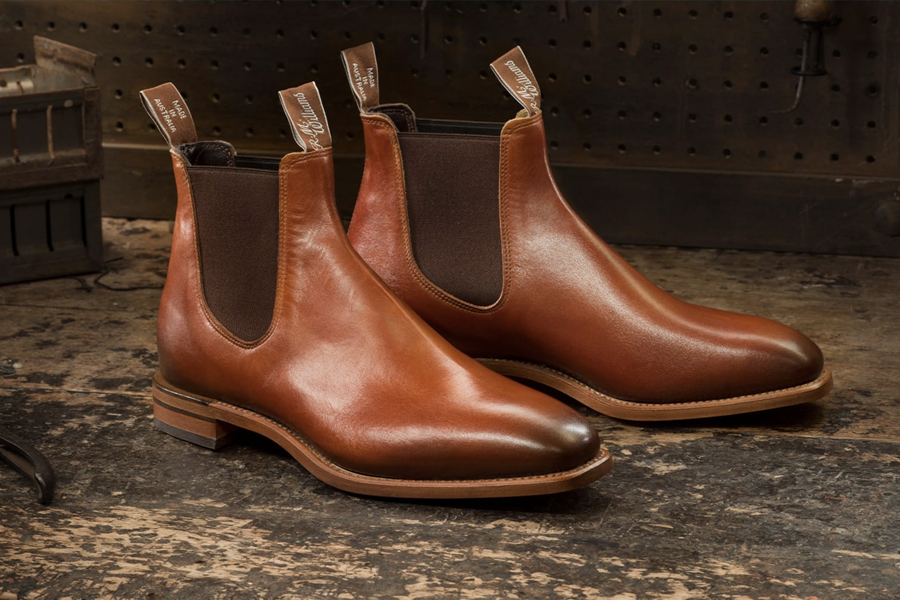 "I want to drive for Australian made only, and that's our vision and we're going to do that as soon as we possibly can," said Andrew. But when asked by ABC News about a rough timeframe for such a goal, he responded: "Only an idiot would give you a timeframe when you can't actually control all the moving parts."
"The timeframe is as soon as possible. We're yet to determine how big the challenge is, we don't even have a Tafe which can provide the skills here in South Australia, so we've really got to start at ground floor," he added. "We're prepared to start at ground floor and work our way up until Australia's got the skills back again."
With a backlog since Christmas and 1,200 boots produced every day, R.M. Williams has a long way to go before it can proudly display that 100 per cent Australian Made sticker, but the feet are shuffling towards a true blue future.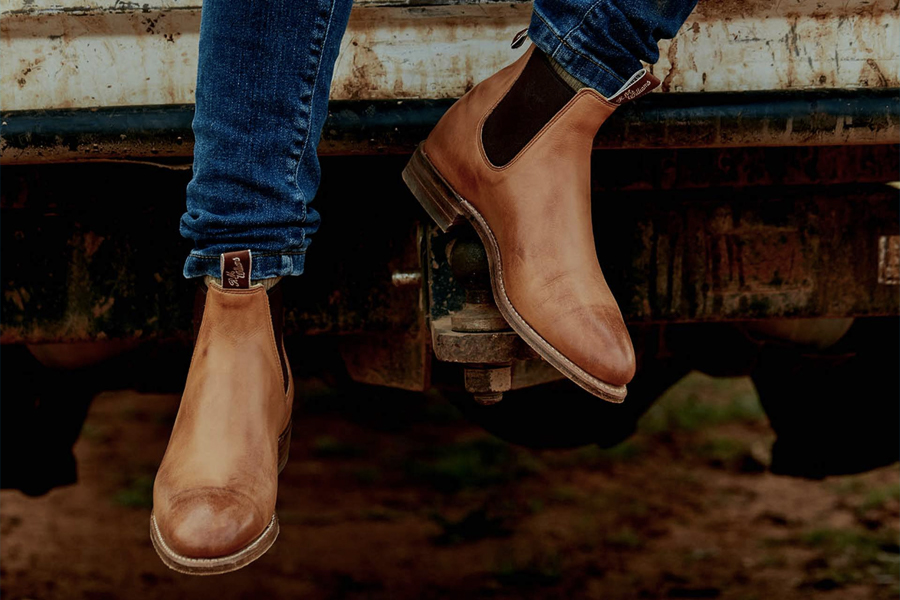 You'll Also Like:
R.M. Williams Celebrates the Chelsea with the Gardener Boot
R.M. Williams Gets Rugged with the Urban Turnout Boot
R.M. Williams Releases its First Sneakers