16 Best Mid-Range Watch Brands
The beauty of modern horology is that you don't have to break the bank just to slap some incredible style around your wrist. Indeed, the best mid-range watch brands prove that great things can still come in (relatively) affordable packages. And while these killer timepieces might not be packing tourbillon and other luxury specs under the hood, they remain optimal, fashionable, and beautiful inside and out. In fact, the best mid-tier watch brands are so brilliant and eye-catching that should you buy one, you could probably lie and say it cost twice as much. Perception is reality after all.
Here is a list of the best mid-range watch brands on the market.
1. Tissot
There a few watches similar to Tissot. Swiss watchmaker Tissot came out the gate swinging in 1853. That was when they introduced the first pocket watch with two time zones. Other claims to fame include debuting the first mass-produced pocket watch, the first anti-magnetic watch and the first watches made out of plastic, stone, mother of pearl and wood, respectively. The amazing mid-tier brand is also the official timekeeper for a bunch of professional sports leagues. Needless to say, all that history and expertise has amounted to tremendous success and watches that combine form and function with the utmost precision. The trusty PRS 516 Chronograph is a benchmark stunner. The T-Sport T-Tracx Chronograph pairs elegant vibes with sturdy performance to bring the best of all worlds. For active men seeking premium style and sportiness in equal measure, look no further.
Country of origin: Le Locle, Switzerland
Date founded: July 1, 1853
Founder: Charles-Émile Tissot, Charles-Félicien Tissot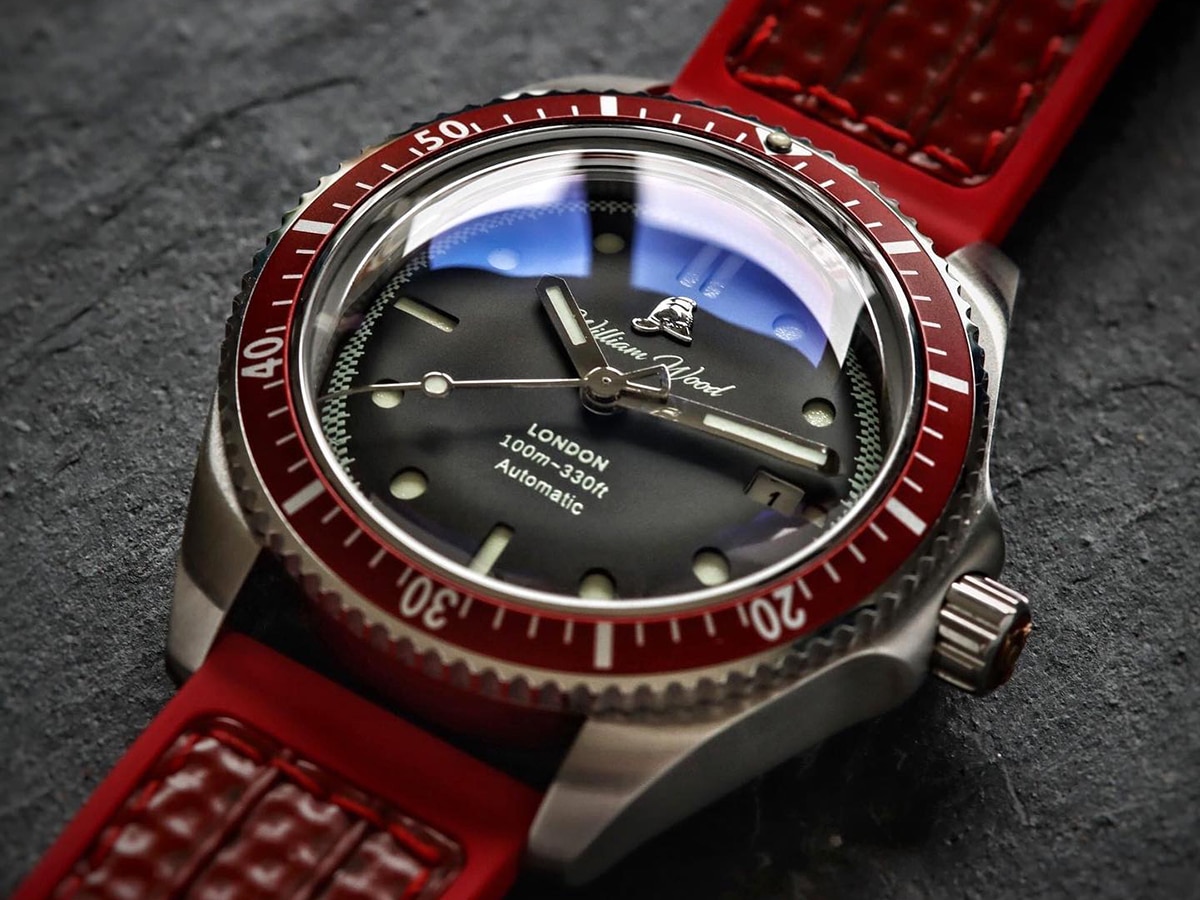 2. William Wood Watches
Sustainable watch brand William Wood has been carving out affordable and aesthetic pieces for some time now. The mid-range watch brand offers classic silhouettes and structure, but with a modern take on production. The brand upcycles rescue service materials for a new life, whilst giving back to relevant charities. From a portfolio perspective, William Wood offers classic British sophistication emblazoned with the signature firearm's helmet in the Chivalrous Collection, with a more traditional dive watch aesthetic in the Valiant Collection, complete with either a Swiss ETA 2824 or Japanese Seiko NH35 Automatic movement. For the price, you can't really go past William Wood as a mid-range watch brand.
Country of origin: London, England
Founder: Jonny Garrett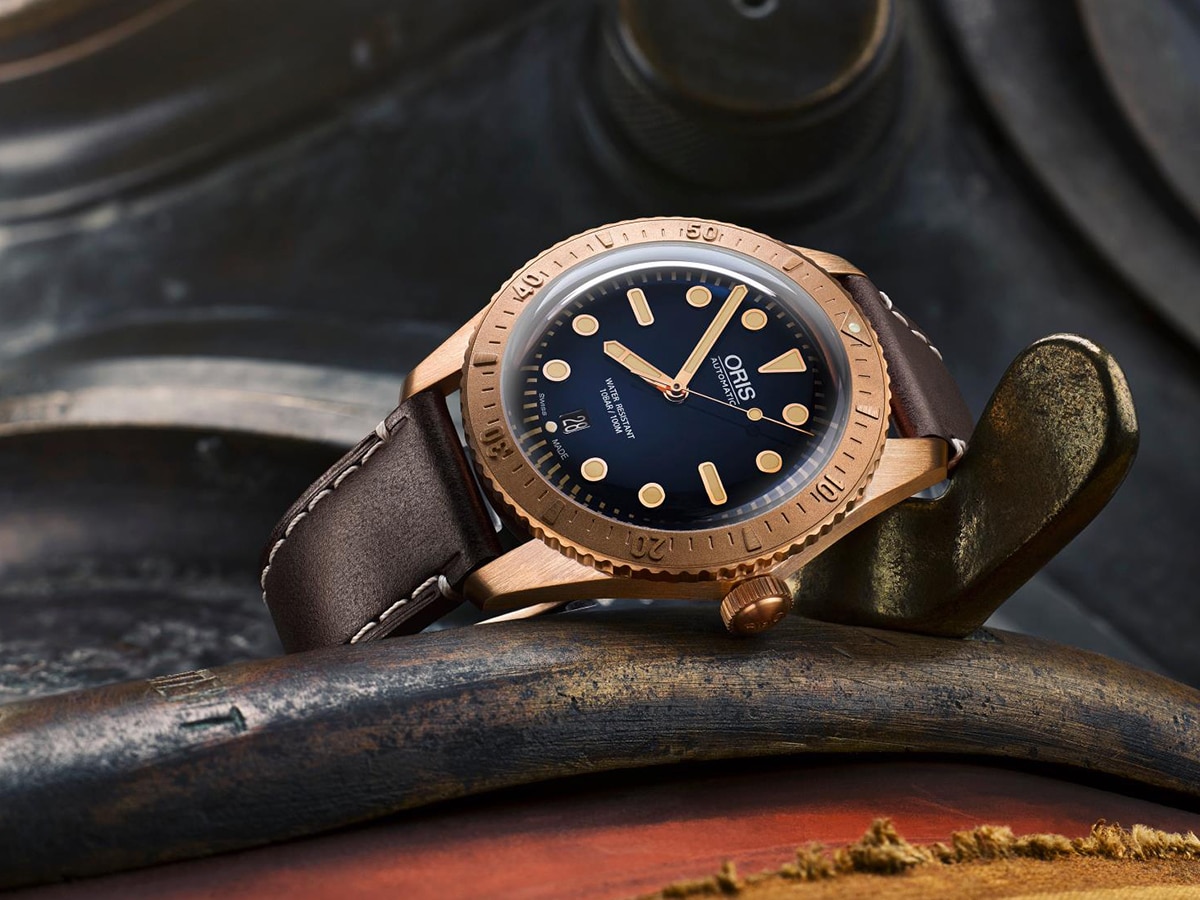 3. Oris
For over 100 years, legendary mid-tier brand Oris watches has coupled the best of engineering with downright brilliant designs to deliver masterpieces in the following arenas: Motor Sport (like the Oris Williams), Aviation (think Oris Big Crown Propilot), Culture (Oris Artelier & Oris Classic and Diving (as pictured above with the Oris Aquis and the Oris Divers and Oris Prodiver). To this day they produce only mechanical watches of exceptional quality. A premium red rotor remains their mark of distinction and perennial good luck charm. In this era of omnipresent tech, a solid mechanical watch emerges as a signifier of timeless performance and vintage styling. Oris has championed the mechanical watch without gouging on the price, earning glowing reviews. You do the math.
Country of origin: Hölstein, Switzerland
Date founded: 1904
Founder: Georges Christian, Paul Cattin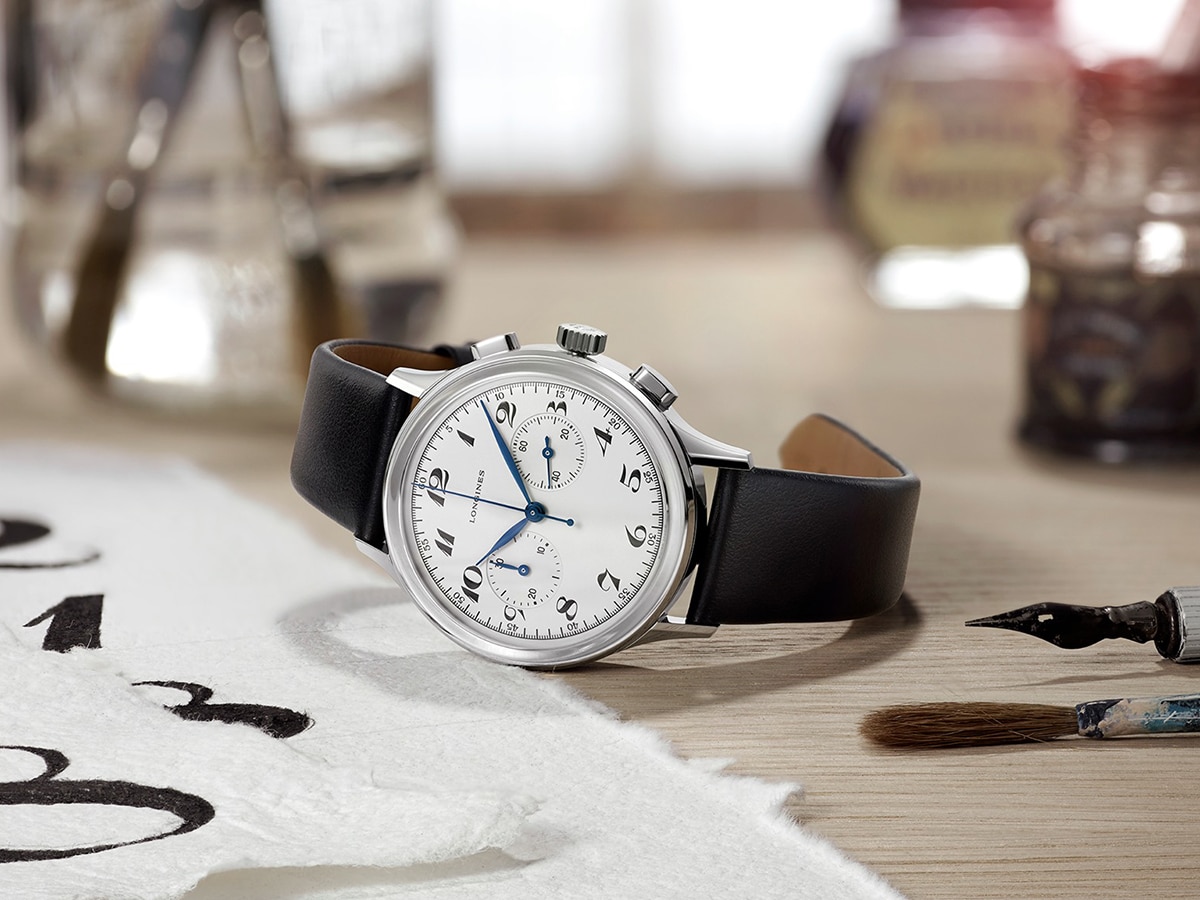 4. Longines
Distinguished and exceptional, Longines watches are backed by almost 200 years of craft. Their Legend Diver Automatic Men's Watch–while not exactly mid-range–appeared in a Bond film and remains a highly sought after (and gorgeous) collectible. A new all-ceramic version broadens the Longines Hydroconquest collection, or you may prefer to enjoy the craftsmanship of the Longines Flagship Heritage Collection – pictured above. The brand was recently named partner and official timekeeper of the French Open and has been partnering with professional ski competitions since the 1930s. What all this amounts to is a truly seasoned mid-range watch brand that covers the full spectrum of aesthetics, mechanics, and traditions.
Country of origin: St-Imier, Switzerland
Date founded: 1832
Founder: Auguste Agassiz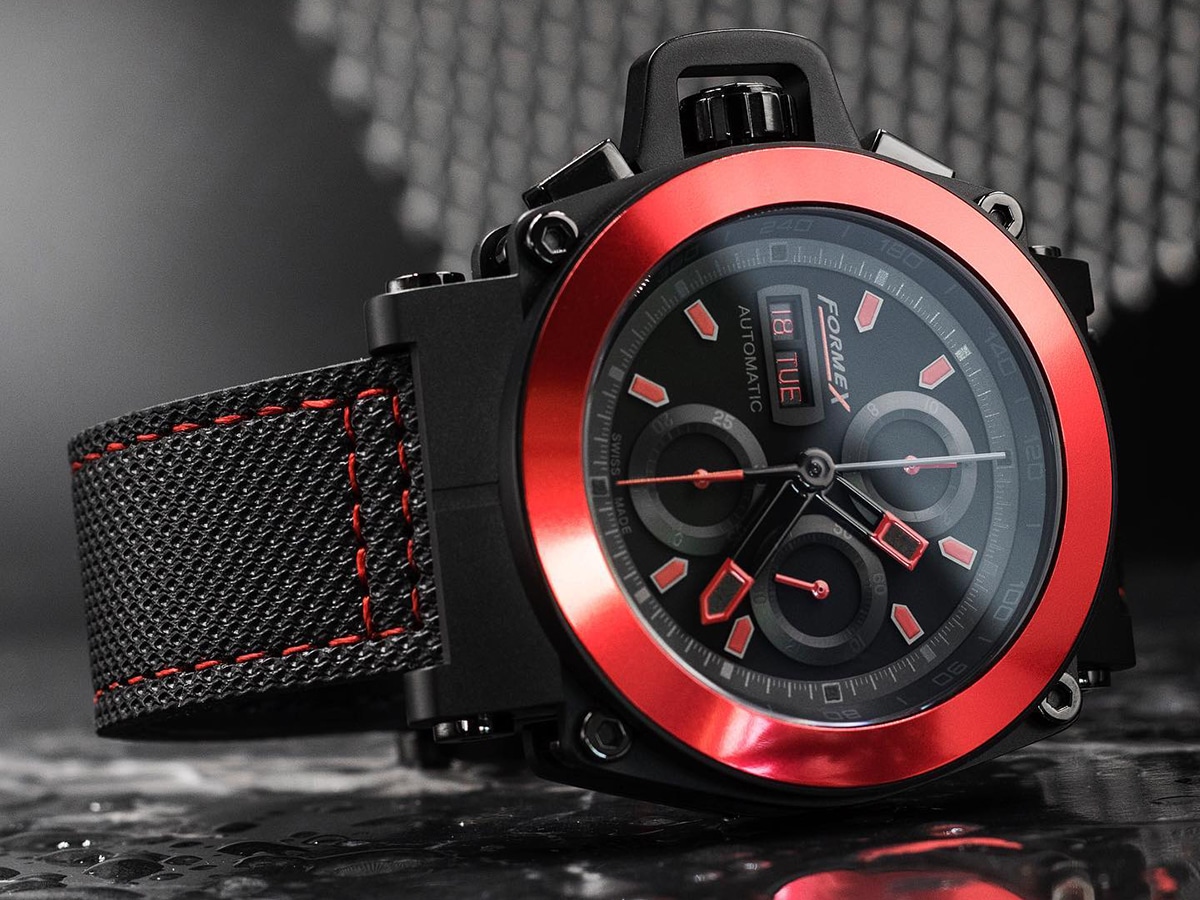 5. Formex Swiss Watches
For over 20 years, Formex Swiss Watches has produced high-quality timepieces that won't break the bank. From its headquarters in Biel/Bienne, the cradle of Swiss watchmaking, the family-run independent watchmaker carves out elegant and robust watches for the modern man. Among the brand's most popular releases is the Essence FortyThree, a stunning piece that features a COSC-certified Swiss Automatic movement and flawless hand-finished surfaces. In an industry where quality means everything, Formex has managed to carve out a niche for top-tier Swiss watches without the price tag.
Country of origin: Biel, Switzerland
Date founded: 1999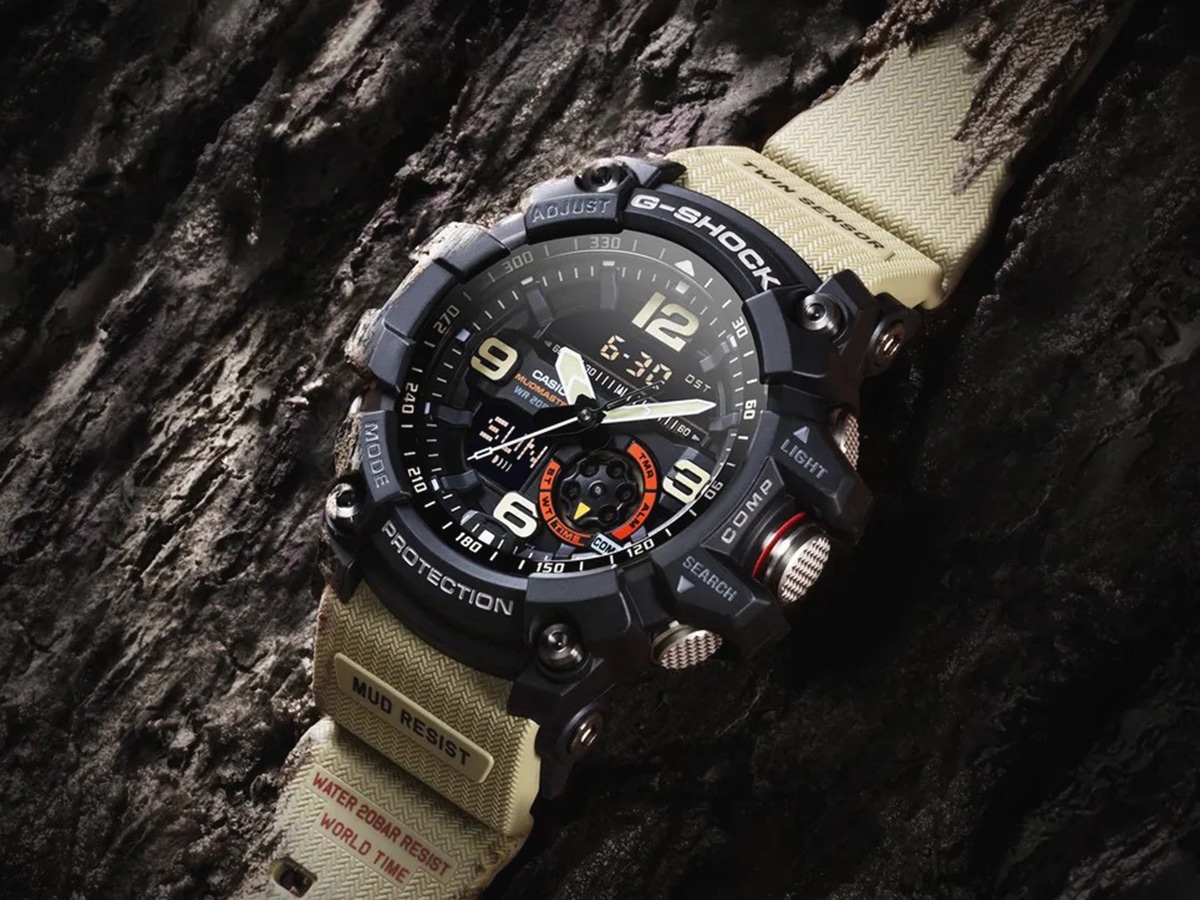 6. Casio
Japan's Casio launched in the 1940s, but they wouldn't emerge as an horological game-changer until a few decades later. That was when (along with other brands like Seiko) they popularised quartz movement and mastered the digital watch, essentially up-ending the industry in the process. Casio watches for men like the Master of G and G-Steel Series are not just priced to move and overloaded with features, but they're more or less as resilient as a mid-range watch can get. The G-Steel series consists of a quality metal body with shock resistant structure that G-SHOCK is renowned for. Designs include stainless-steel and resin bands for fashion-forward designs. If tough, stylish, versatile, dependable and affordable is your thing, then Casio is your brand.
Country of origin: Tokyo, Japan
Date founded: April 1946
Founder: Tadao Kashio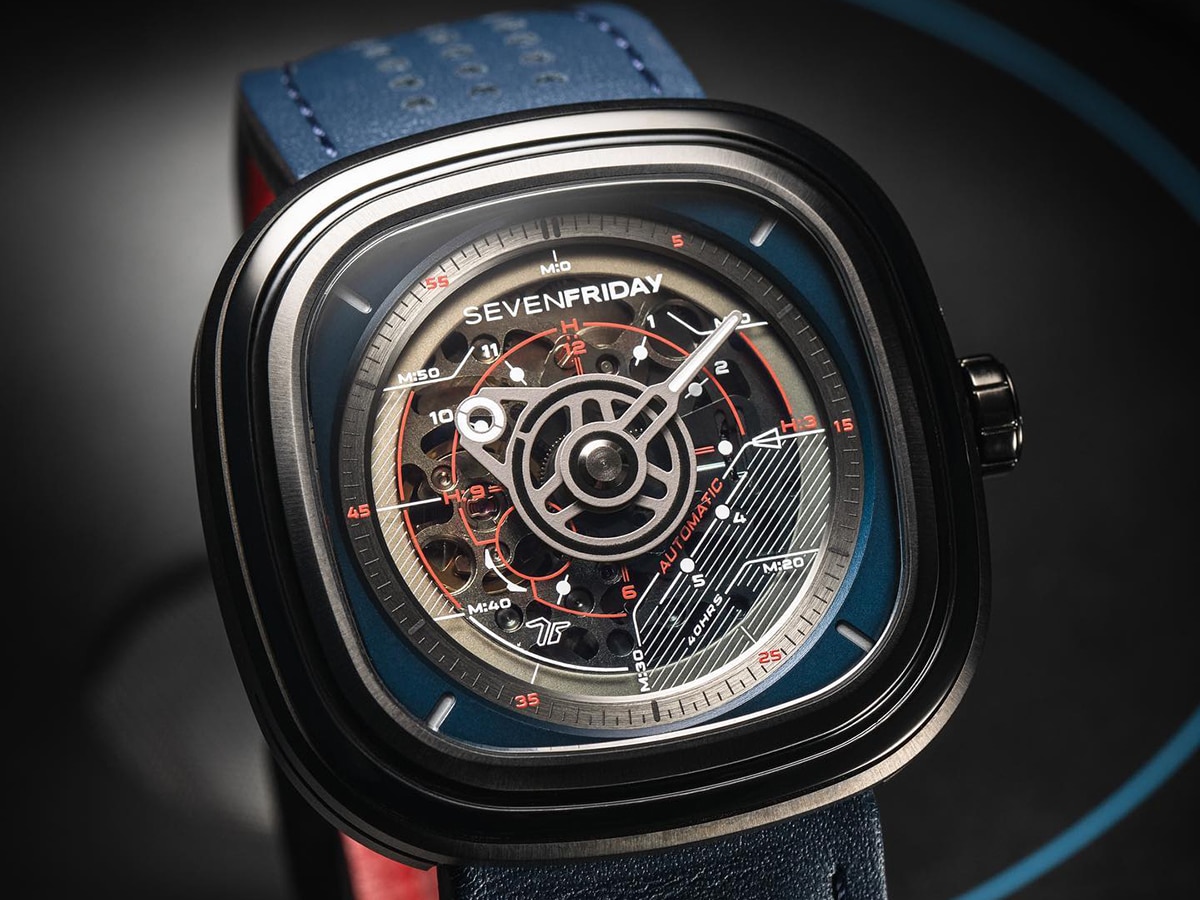 7. SevenFriday
Just because you're saving money, doesn't mean you can't still find boldly creative concepts. For that look no further than a SevenFriday watch, easily one of the best mid-range watch brands to debut in recent years. It's all about those one of a kind designs, which somehow exude both futuristic and vintage vibes at the same time. Take, for example, the Industrial Engines Automatic P3-3. This sporty stunner conjures associations with vintage racing dashboards and classic movements. Meanwhile, the boxy design and unconventional layout are strikingly original, giving the piece a forward-thinking edge. Pair all that with a modest SevenFriday watch price tag, sees many favourable SevenFriday reviews online. Customers enjoy rocking a truly distinct watch that everyone asks about.
Country of origin: Switzerland
Date founded: 2012
Founder: Dan Niederer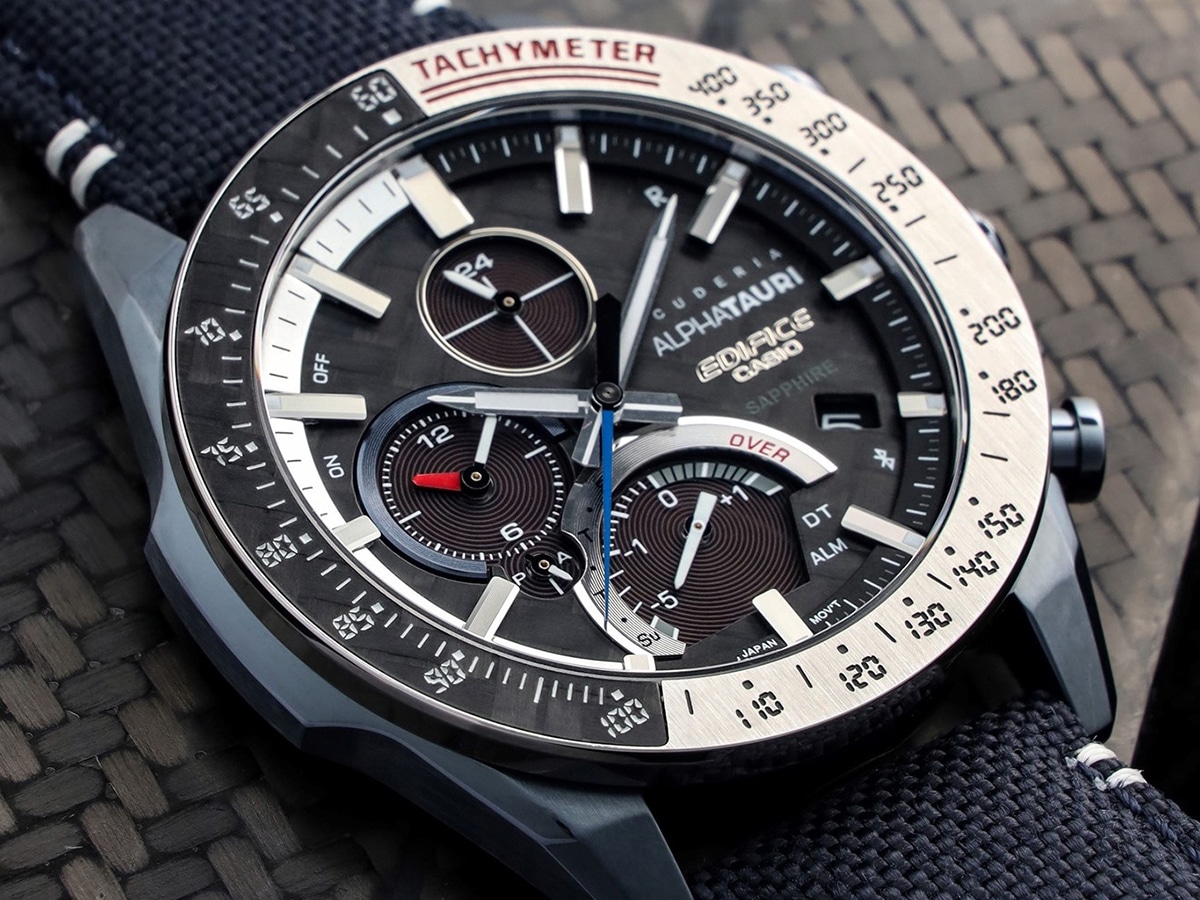 8. Edifice
Casio subsidiary Edifice flexes its innovative muscles to striking results. Their multi-function chronographs employ cutting edge technologies to keep pace with (or occasionally outpace) today's rapidly changing electronic world. Many of these mid-range watches employ computerised movements and run on Tough Solar chargeable batteries. Meanwhile, some of the more sophisticated entries are "Waveceptors", meaning they can use radio waves to calibrate with atomic clocks. No matter which model you choose, expect prime innovation, top-shelf precision and elaborate but nevertheless approachable designs.
Country of origin: Japan
Date founded: August 2000
Founder: a brand by Casio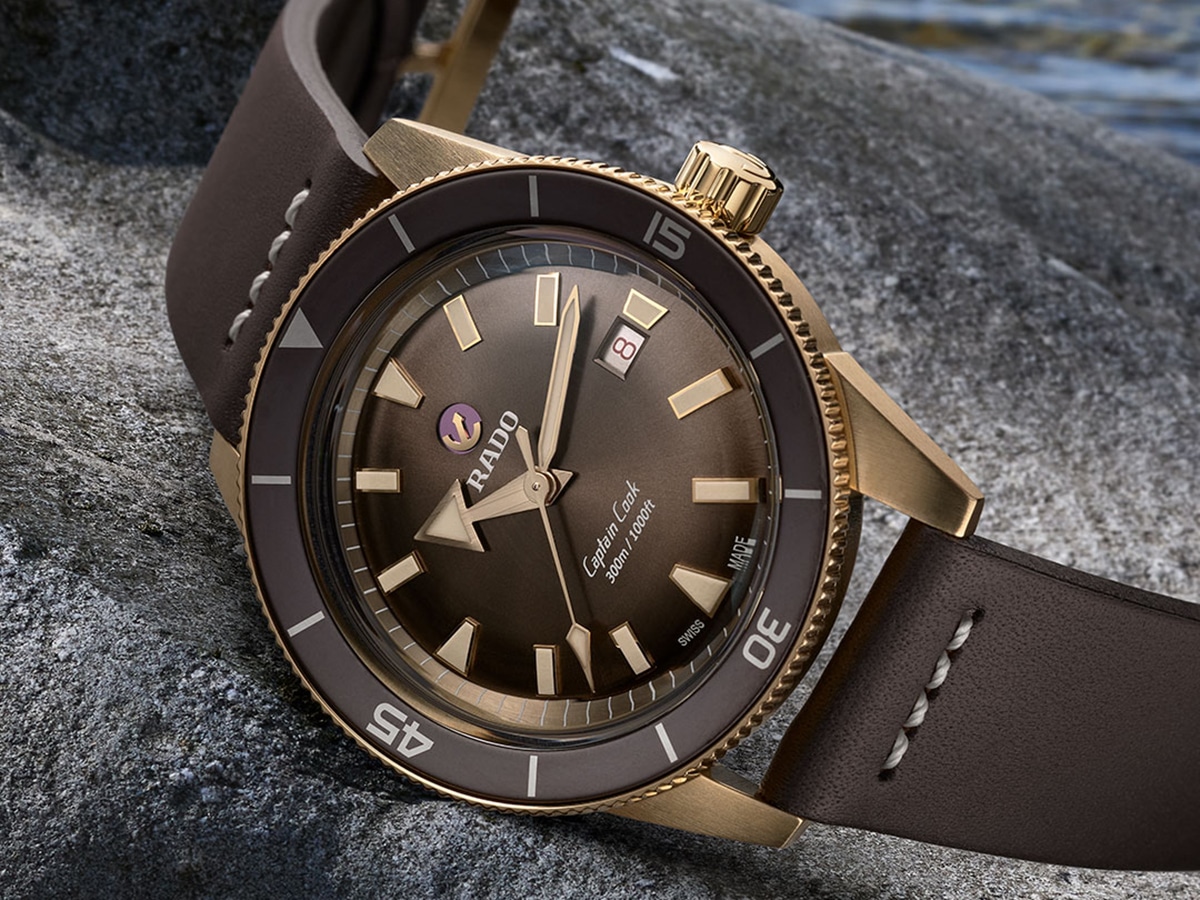 9. RADO
Switzerland's RADO consistently fuses elegant designs with extraordinary materials like high tech ceramic and sapphire crystal. The top mid-tier watchmaker, Rado Watches, recently turned heads at Baselworld 2017 with the new DiaMaster Power Reserve as well as the glitzy limited edition True Blaze. Tradition meets innovation with the Hyperchrome Captain Cook  Automatic, an original look brought to life with a new and improved form for the 21st century. Ultimately, RADO makes sleek, sturdy and beautiful timepieces that look like they should cost far more than they actually do. The Rado watch price is arguably its best feature. Buy one and prepare to fall in love.
Country of origin: Lengnau, Switzerland
Date founded: 1917
Founder: Ernst Schlup, Werner Schlup, Fritz Schlup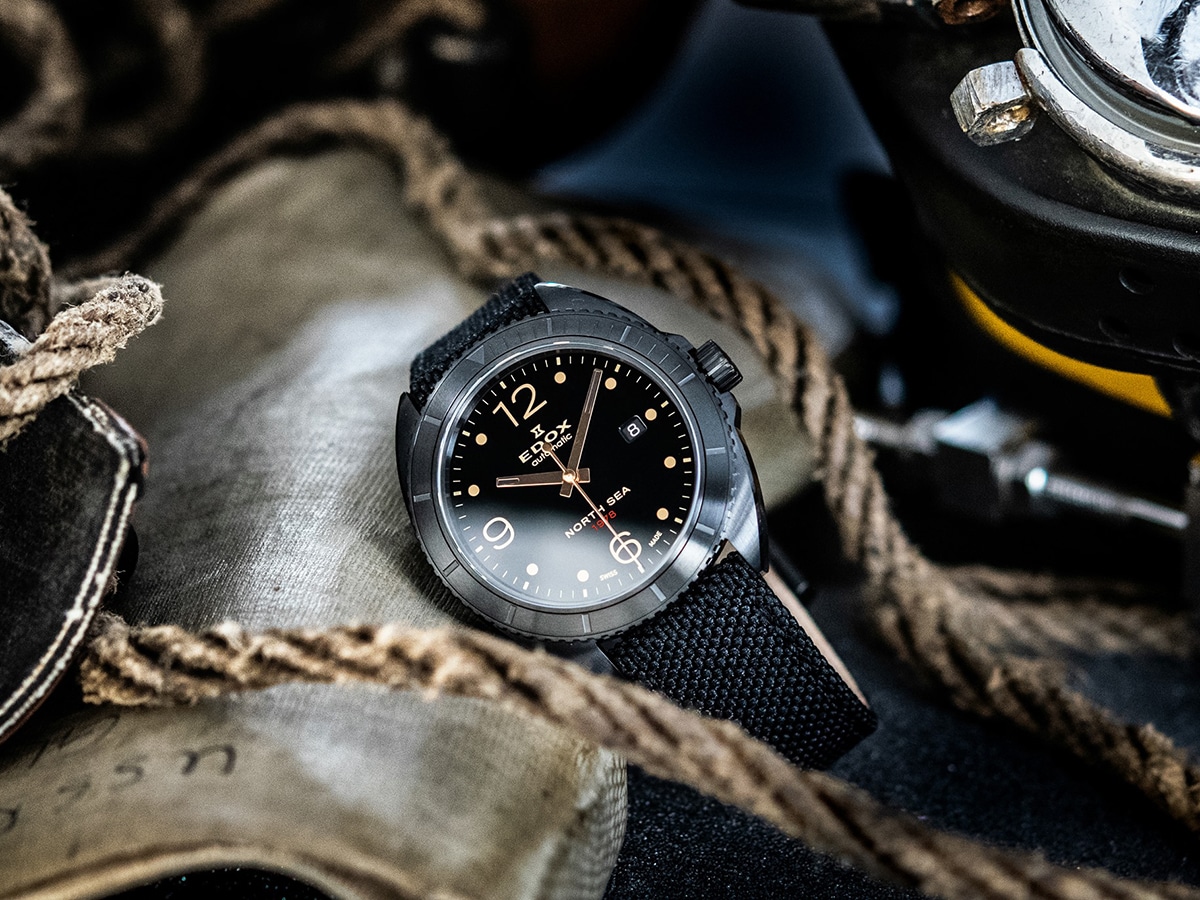 10. Edox
Edox watches began when a brilliant Swiss watchmaker presented a handmade pocket watch to his wife in 1884. She was so impressed she convinced him to start a business. Her instincts were dead-on because it's been (more or less) smooth sailing for Edox ever since, a remarkable feat given the ups and downs of horology. The stellar mid-tier watch brand stays in the game by championing technologies as they emerge and not over-extending itself in the process. Their 1970 Geoscope watch was the first to cover every time zone at once. Their 1998 Les Bémonts Ultra Slim collection remains the thinnest calendar watch in the world. Positive Edox watch reviews and current partnerships within the car and boat racing industries equate to exceptional timepieces that duly keep the momentum going strong.
Country of origin: Switzerland
Date founded: 1884
Founder: Christian Ruefli-Flury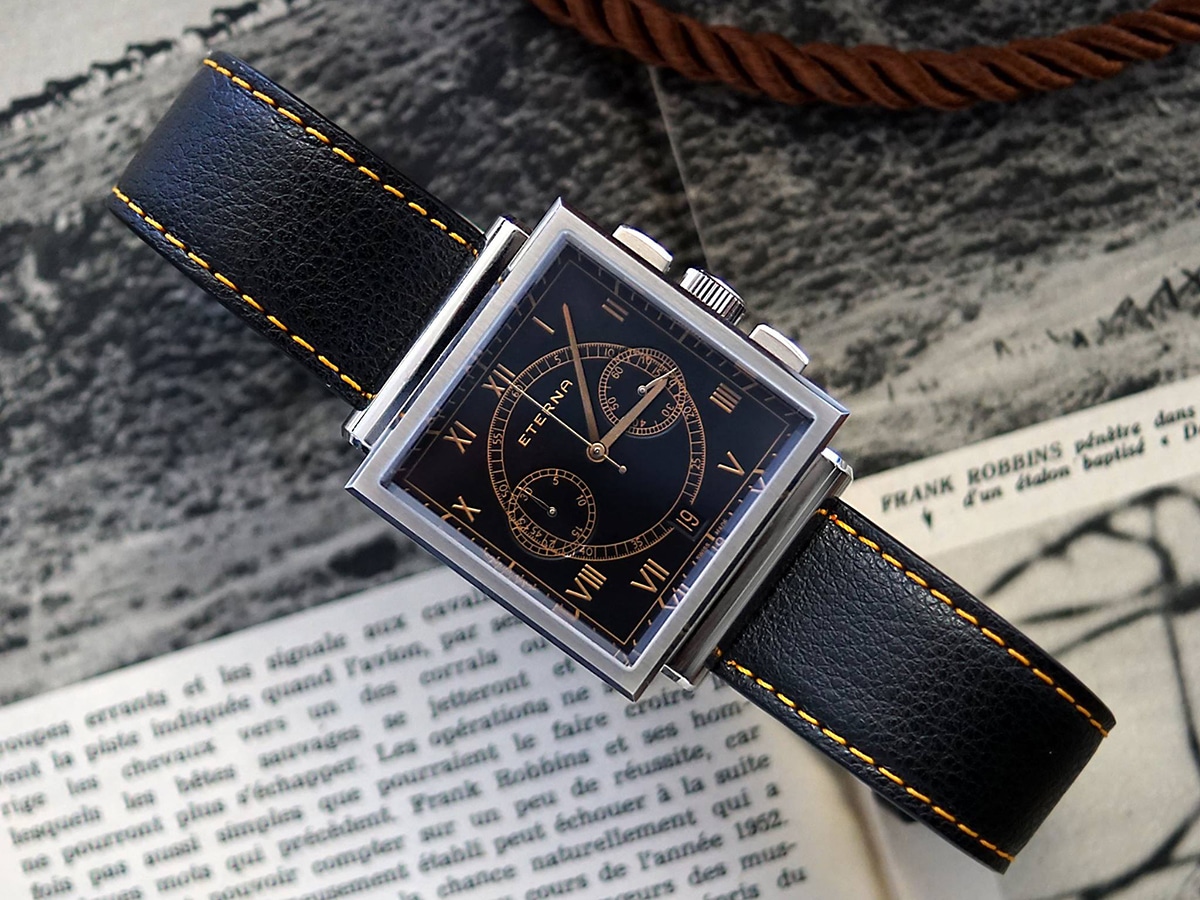 11. Eterna
Swiss luxury watch brand Eterna has a small legion of milestones under its belt. Some (but not all) of Eterna Watches achievements include: the first watch to be built entirely in-house in 1870, the patent for the first wrist alarm clock in 1908, and the creation of the friction-reducing ball-bearing mounted rotor system in 1948 still commonly used to this day. And that's just the tip of the iceberg. Check out the unique Eterna Matic range and the Soleure Moonphase Chronograph for next-level functionality at a completely reasonable price. Eterna produce some of the best mid-range watches in the world.
Country of origin: Switzerland
Date founded: November 7, 1856
Founder: Josef Girard, Urs Schild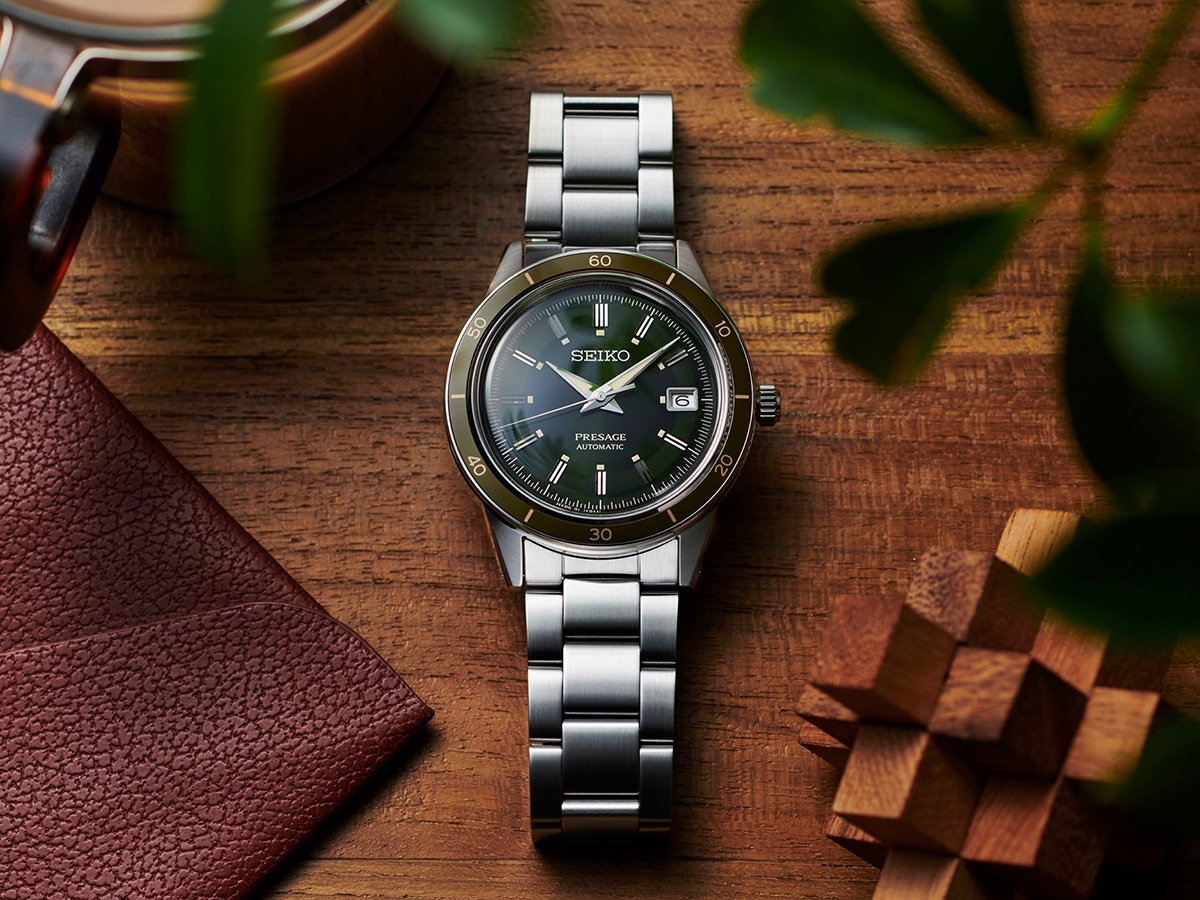 12. Seiko
In 1969, Japan's Seiko introduced the first production quartz watch and changed the game overnight. But that revolutionary innovation didn't come out of nowhere. Seiko (which translates to "exquisite" or "success") was making clocks under the name Seikosha as early as 1892. Pair that valuable experience with Japan's flair for innovation and it's only natural that you end up changing the world. Nowadays, Seiko Men's & Women's watches maintain a full spectrum of styles that employ various types of movements. The Seiko SARB017 is an excellent field watch designed to inspire awe, while Seiko Divers Watches (as pictured) are very popular not only for diving but, for everyday use. Within their portfolio (and among their subsidiary brands) you can find quartz, mechanical, solar and kinetic watches. Meanwhile, some of their luxury pieces are still produced entirely in-house. In other words, to explore Seiko and their respective branches is to explore virtually all possibilities and designs, quite often at unbeatable prices.
Country of origin: Tokyo, Japan
Date founded: 1881
Founder: Kintaro Hattori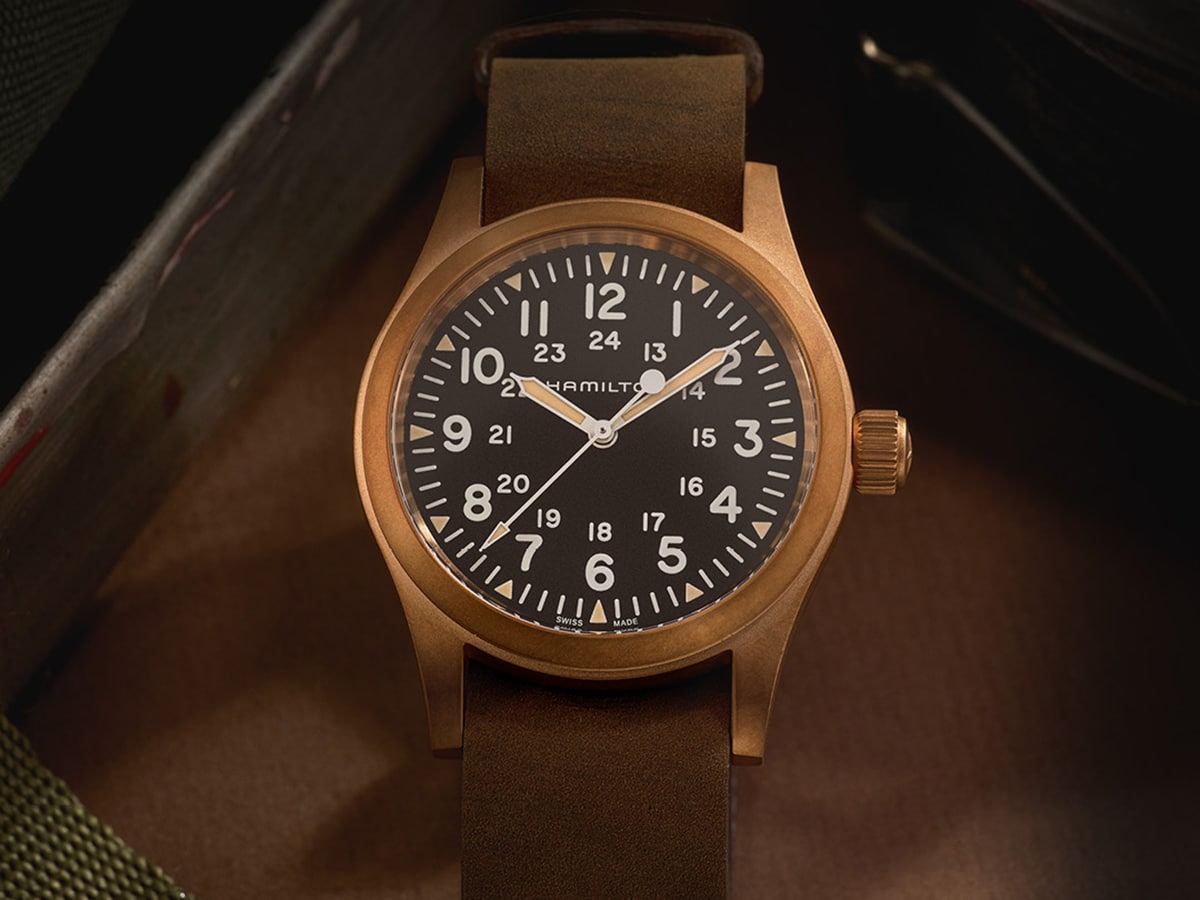 13. Hamilton
As one of the top mid-range watch brands, Hamilton watches combine the best of two worlds: America and Switzerland. That means watches that are palpably American in spirit and design, but run on the finest in Swiss mechanics. Along with achievements in the world of horology, the brand has left a substantial mark on the film, military, racing and aviation industries. Hamilton pocket watches are very popular, renowned for their luxury and vintage styling. The Hamilton Murph field watch was worn by Mathew McConaughey and Jessica Chastain in the Christopher Nolan's hit sci-fi film, Interstellar. The Murph was specifically made for the film, named after the character Murph Cooper. Needless to say, Hamilton watches delivers not just a downright spectacular product, but every timepiece feels like history in the making, possibly because many of them are. Hamilton is one of the best mid-range watch brands in the market.
Country of origin: Lancaster, Pennsylvania, United States
Date founded: 1892
Founder: Andrew Hamilton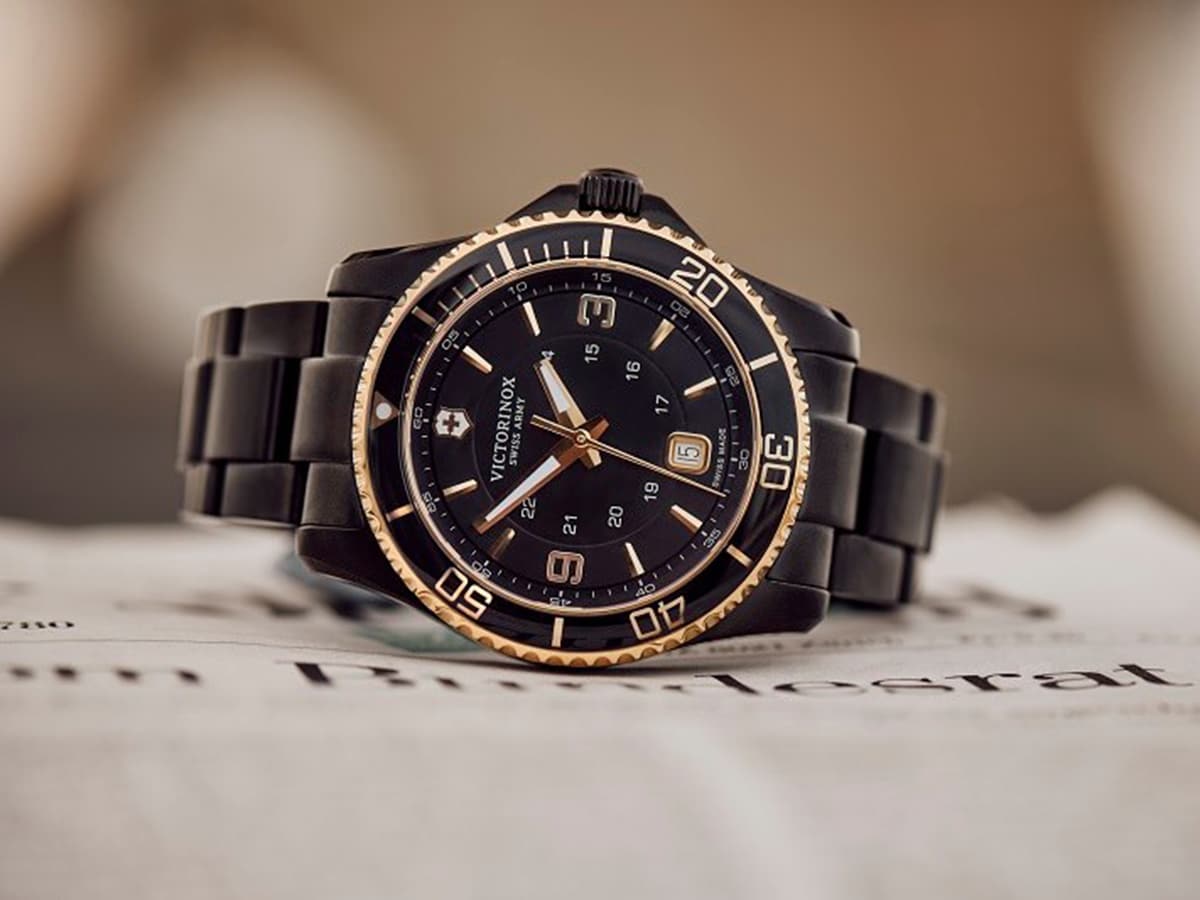 14. Victorinox
Victorinox is the maker of Swiss Army knives (and products) and their watches duly maintain the company's high standards of precision while tossing copious amounts of visual appeal into the mix. These brilliant mid-range Victorinox Swiss Army watches are effortlessly functional, sharp in design and ready for any terrain. As such they exude the utmost masculine appeal and sleek style. Take the acclaimed I.N.O.X Titanium 43mm for example. Made from durable, lightweight titanium and hosting all sorts of irresistible specs, it's a watch built for literally any setting. Take it into the jungle and the natives will gather around it. Take it to the bar and watch it draw eyeballs from across the room. The best part? At a price range of $300-$600, it's a steal.
Country of origin: Ibach, Switzerland
Date founded: 1884
Founder: Karl Elsener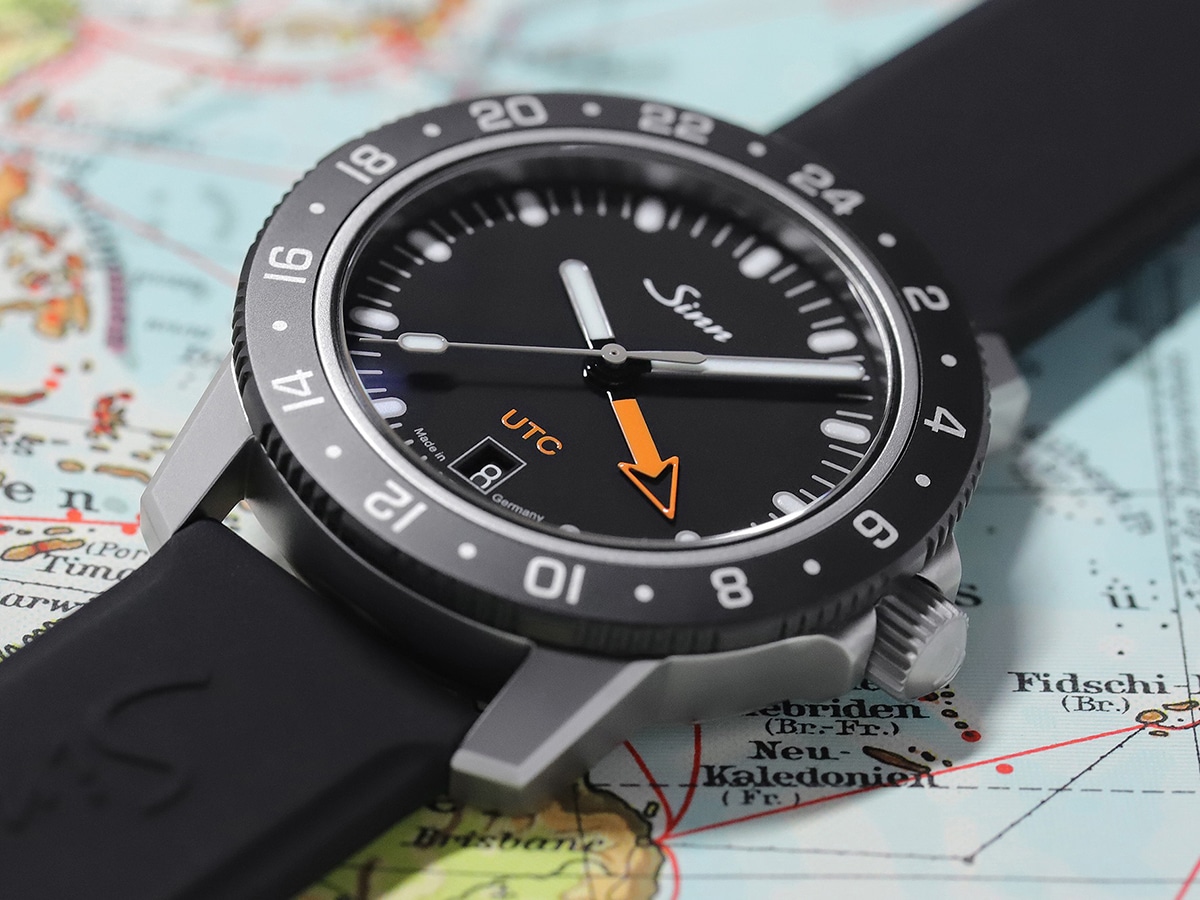 15. Sinn Watches
The name might sound overly indulgent at first, but Germany's Sinn Watches are anything but (in fact the word "sinn" translates to "sense"). This top mid-range watch brand finds its calling in the world of diving and aviation. Accordingly, many of their diving watches are officially classified as diving equipment, while most of their pilot's watches are likewise officially certified for professional use. That said, the brand still offers plenty of extraordinary fare for average enthusiasts at prices too good to refuse. Overall, Sinn-Spezialuhren timepieces offer maximum functionality and accuracy while making no sacrifices to aesthetics.
Country of origin: Frankfurt am Main, Germany
Date founded: 1961
Founder: Helmut Sinn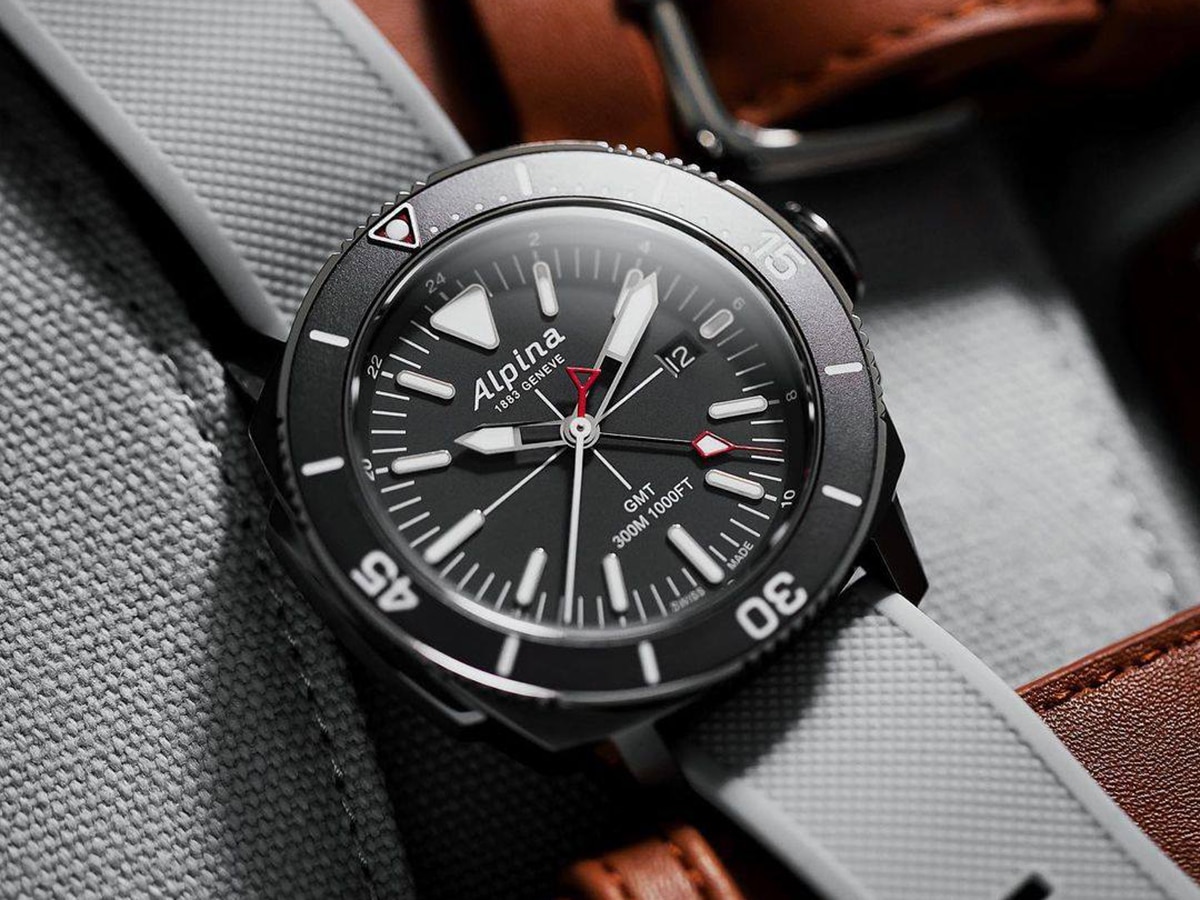 16. Alpina
Alpina is a true workhorse of a brand that has stayed in the game through thick and thin. Since 1883, they've taken a conscious, innovative and quality-based approach toward production, sometimes to a fault. 1938's Alpina 4–which joined anti-magnetic and anti-shock properties with water resistance and stainless-steel construction, is considered by many to be the father of the modern-day sports watch. Recent endeavours include the acclaimed and affordable Horological Smartwatch series as well as the painstakingly reliable AL-760 Automatic Flyback Chronograph, which utilises a patented flyback mechanism invented in-house. Alpina craft some of the finest mid-tier watches money can buy.
Country of origin: Geneva, Switzerland
Date founded: 1883
Founder: Gottlieb Hauser
If you don't see something you like (or can afford) above, be sure to also check out our list of 40 Best Minimalist Watches for Men and Best Watches Under $50
You may also like:
The Wind Up – Watch News
40 Best Minimalist Watches for Men
50 Best Watches Under $500
General FAQ
What is the best mid-range watch brand?
Brands like Tissot offer heritage and affordability, while other producers such as William Wood provide quality and value, making them some of the best mid-range watch brands.
Are Victorinox watches good?
While the brand may be best known for its knives, Victorinox does produce some great mid-range watches. They are far less expensive than other Swiss counterparts and you do compromise on movements, but you can't deny the value for money is just.
What the best value for money watch brand?
For heritage and prestige, Hamilton watches are some of the best value for money pieces. The mid-range watches aren't overly expensive and often hold their worth.