Buy this Limited Edition Scandinavia Watch from Bravur Before it's Gone
In Partnership with Bravur Watches
Founded by two industrial designers, Stockholm-based Bravur Watches kicked off in 2011 and has excelled in the time since. That's largely thanks to a brilliant design language, which injects interesting details into a striking minimalist framework. The brand uses as many locally-produced parts and materials as possible, including Swedish steel for the cases. Its automatic watches are assembled in Sweden using Swiss movements, and Bravur also offers Swiss-made quartz watches with distinctive designs. Everything is produced in small batches and each individual unit is built specifically for each customer, with room for customisations when it's required. What remains consistent is a sense of unique identity from one model to the next.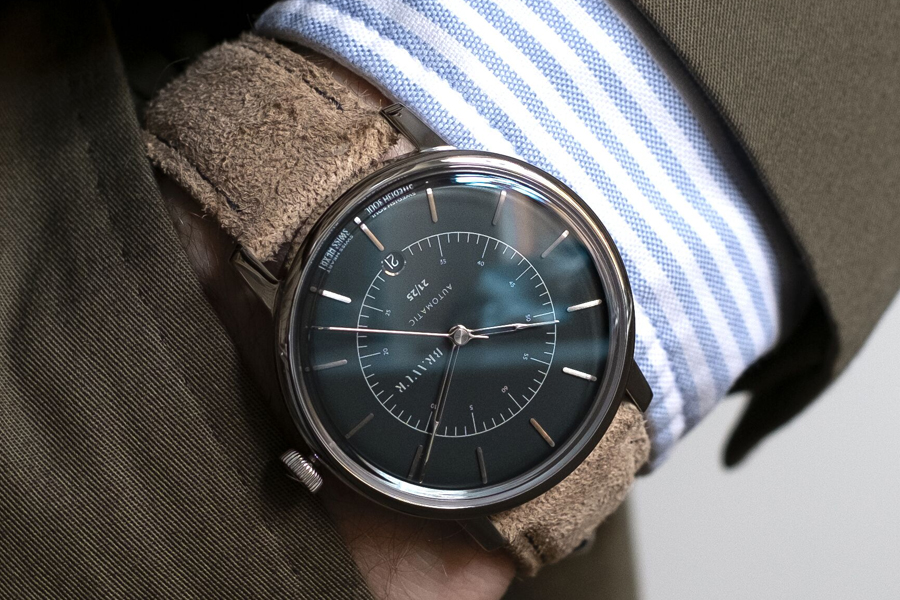 To peruse Bravur's inventory is to witness the essence of Scandi design in all its glory. Nowhere is that more evident than with the Scandinavia model (hence the name), which calls upon more than a half-century's worth of signature minimalist style. To make a great thing even greater, the brand just introduced a limited edition variant of this popular model. It's available in two stunning new colourways and limited to just 25 units per colourway. Given how quickly the brand sells out its small-batch timepieces, the Scandinavia Limited Edition won't be around for long. Move fast or you'll miss it.
The original Scandinavia model was crafted as a tribute to the 1950s Scandi design movement, which redefined minimalism for a modern era. It was during this time that designers such as Arne Jacobsen, Bruno Mathsson, and Alvar Alto shared their unique visions of interior design and furniture, altering global perceptions in the process. Capturing the spirit of this bold and timeless aesthetic, each Bravur Scandinavian watch brilliantly fuses minimalist style, vivid colour, and profound detail.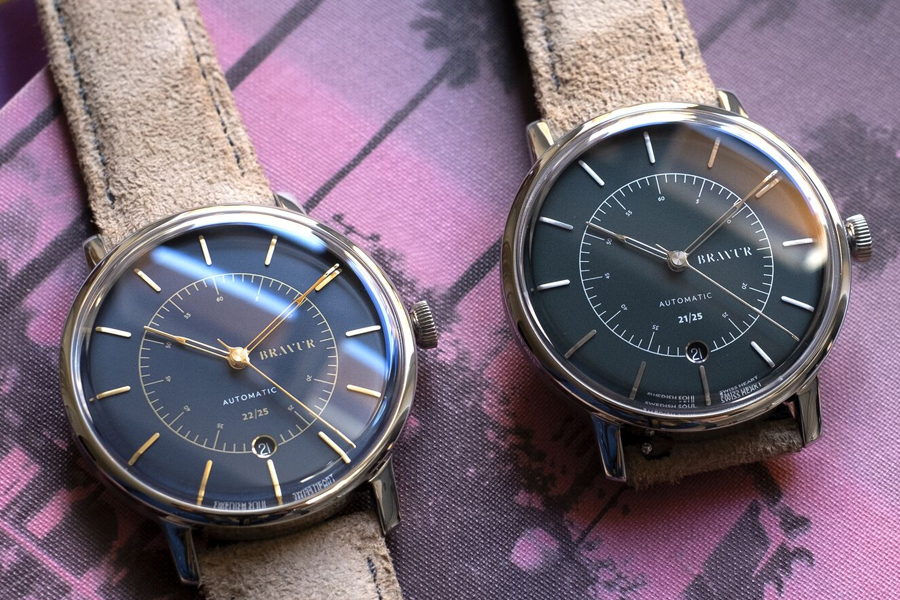 As one might suspect, the new Limited Edition variant picks up where the original small-batch model leaves off. It's available in two matte desaturated dial colours of either blue or green. Each unit is built to order (with a lead-time of 2 weeks) and assembled by hand in Båstad, Sweden, with an individual number on the dial to show for it. The watch undergoes several tests and inspections during the assembly process, guaranteeing quality and reliability. Materials include Swedish steel from Sandvik along with premium sapphire crystal. Under the skin is Swiss-made automatic movement from Sellita, with 25 jewels and a 42-hour power reserve.
Like its predecessor, Bravur's Scandinavia Limited Edition generates endless discovery out of subtle details. That starts with the brilliant matte dial colours, which drive home a distinctly modern vibe. When exposed to sunlight, the blue or green tint respectively shines to eye-popping effect. When in the shadows, each dial colour takes on a desaturated hue. Then we have the dial design itself, which strikes a balance between versatility and elegance. Perfectly proportioned, its skeletonised hands are slightly curved at the ends, so as to match the dial curvature. On the green dial, you'll find silver indices while the blue dial features brushed gold indices.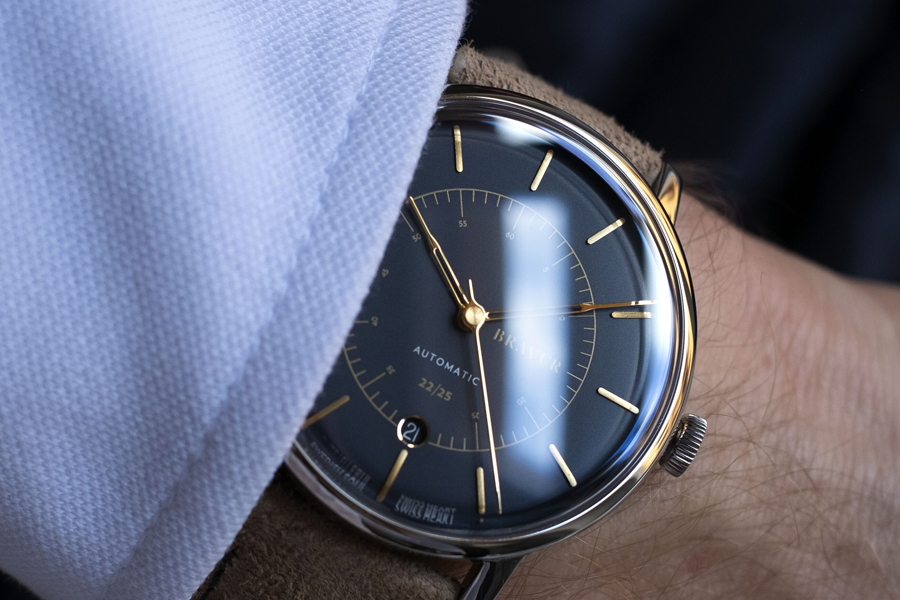 Pair those desaturated dial tones with the model's thin steel case and sand-coloured suede strap and you get one truly dynamic timepiece, the kind of which will blend with virtually every type of outfit or occasion. Meanwhile, its Swiss-made automatic movement was selected to accommodate the impeccably slim proportions. More than an inspired dress watch, the Scandinavia Limited Edition is a masterclass in lustrous detail and minimalist design. It's available now at the approachable price of €1050. Get one before it's gone.