LA-based watch and accessories company MVMT (pronounced "movement"), has earned a name for itself as a worthy producer of affordable and stylish timepieces that fit the feel and aesthetic of the concrete jungle. Now, they've teamed up with another urban icon to produce a new timepiece that's as reflective of the designer as it is the environment where they forged their career.
Nyjah Huston is, at 24, an absurdly successful athlete. As the highest-paid skateboarder of all time (in terms of prize money alone), he has dominated the competition for over a decade, reaping the rewards of his hard work and determination in no small way.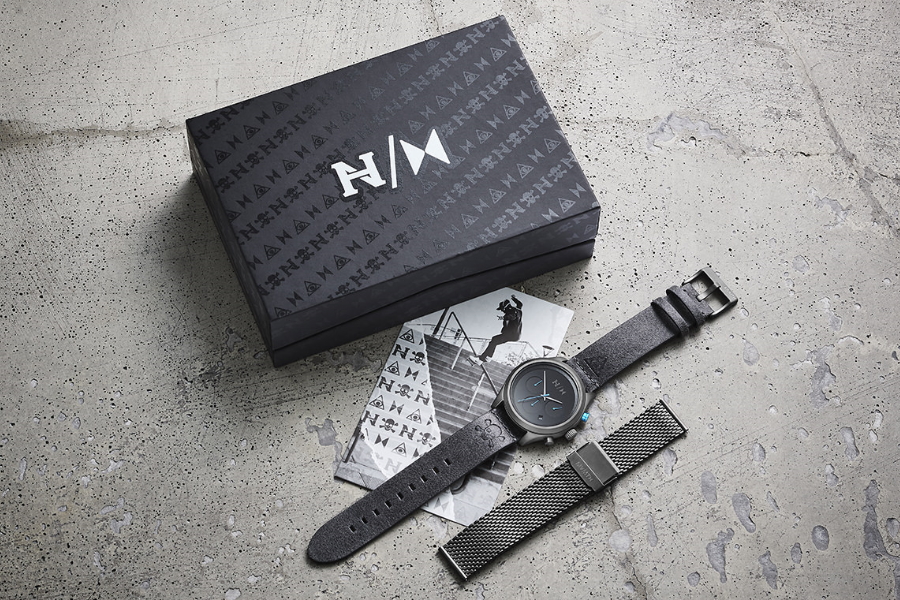 Securing twelve X Games Gold medals and six SLS World Championship titles in his time as a pro skater (so far) is not a bad set of laurels on which might be tempted to rest, but Nyjah is just as known for his eclectic collection of tattoos and vibrant personality as his mastery of the elusive kickflip. As such, the wunderkind is a logical choice for MVMT to partner with for their first-ever athlete collaboration.
"I met some of the team and hit it off with them from the jump," says Huston, on his decision to team up with the accessories company. "They invited me to their office where I had a chance to build my own watch from the ground up. Being in charge throughout the process really got me hyped. Nothing was held back."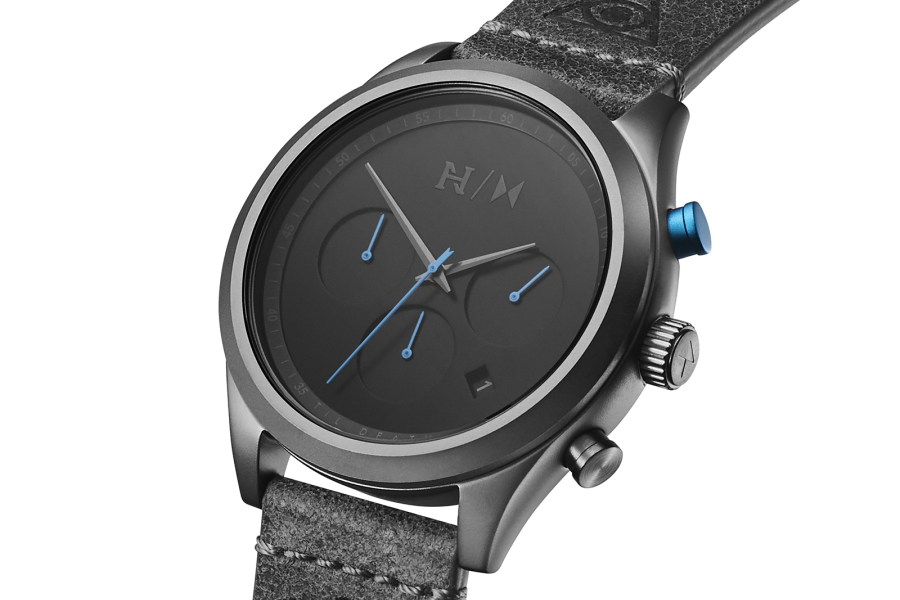 The skater's every day surrounds are embodied in the design language of the watch; gunmetal steel, pebbled asphalt leather and an interchangeable chain link mesh strap all nod to the colours and textures that make up Nyjah's playground. Its tactical chronograph movement and rugged 10 ATM water-resistant case are built for any path or obstacle. And then there are the symbols on the strap, which are drawn from the athlete's own tattoos.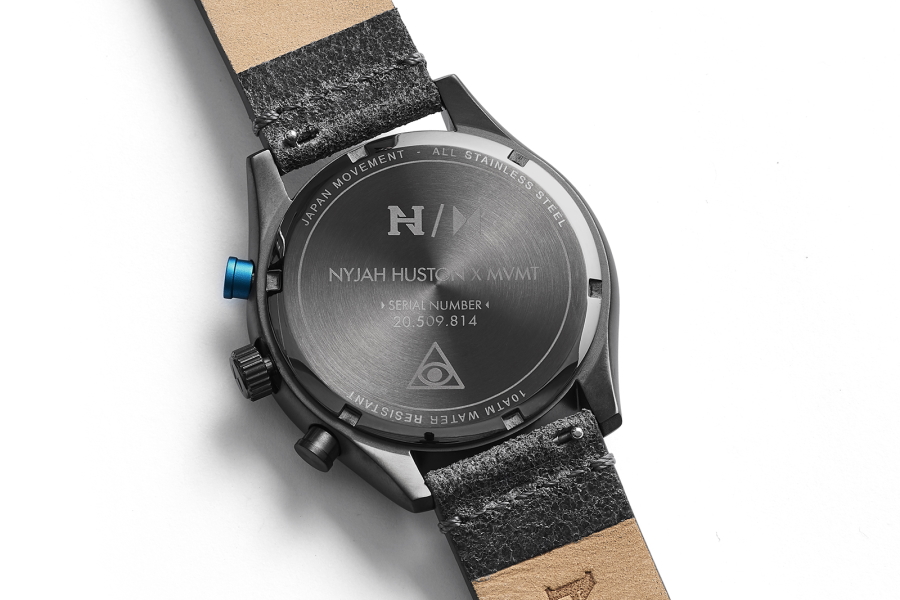 "I usually only wear watches on special occasions, but the fact I was able to incorporate personal design elements into my first signature watch really got me hyped," he continues. "From my all-seeing eye tattoo on the strap, to the 'TIL DEATH' mantra on the caseback … I'm passionate about everything I do and can't wait to see my fans rockin' this watch!"
The Nyjah Edition Signature Watch Collaboration is available from the 21st of October, 2019, and is priced at USD$180.