Skeleton Concept Rolex GMT-Master II Batman
Skeleton Concept is heading to the pitch, transforming a Rolex GMT-Master II "Batman" for Paris Saint-Germain footballer Presenal Kimpembe. The football player recently launched his own streetwear brand, PK3, and to commemorate the launch, Kimpembe challenged Skeleton Concept to "skeletonize" the watch.
You'll also like:
777's Rolex Pepsi GMT Master II Ice Cold is a $150k Master Flex
MAD Paris Strips the AP Royal Oak for a Fashion Icon
This Blacked-Out Custom Rolex Datejust II is Truly MAD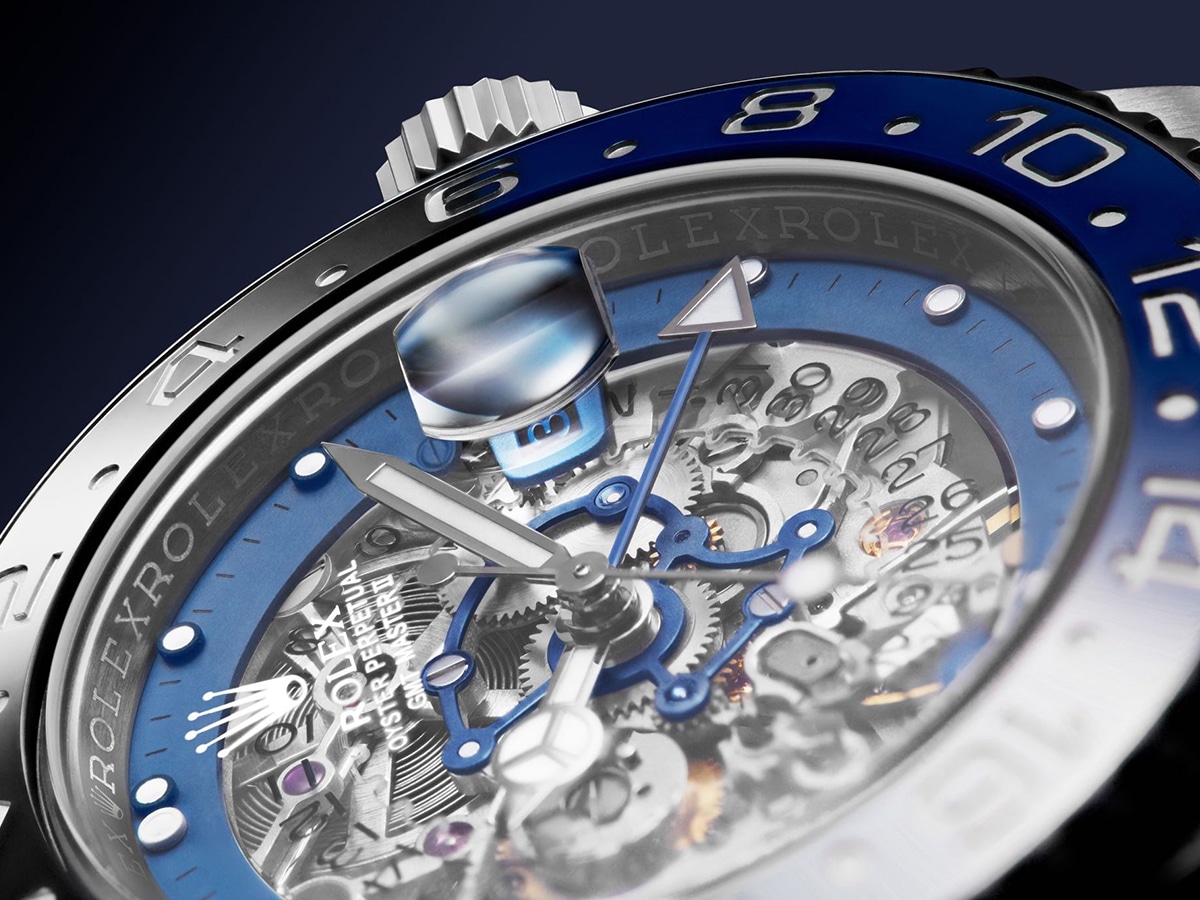 "When we first met with Presnel Kimpembe, we discovered a very passionate and creative man with a special sense of aesthetics and fashion," says Skeleton Concept. "It's not for nothing that Kimpembe began his own streetwear collection in 2020. Once the football player finds an interest in something, he wants to get to the bottom of it, understand and master the subject to its smallest details. That's also what happened during the process of creating his exclusive Skeleton Concept timepiece."
Kimpembe, who was born in France in 1995, started playing football at the age of 10 years old, and made his professional debut for Paris Saint-Germain in 2014, where he won his first "French champion" title. Just like on the pitch, Kimpembe doesn't do things "halfway," and that includes this modified timepiece. The concept replaces the date wheel with a transparent sapphire crystal with black numbers. The one exception to that treatment being the number that Kimpembe wears while playing for PSG—3—which is done in blue.
The back is also done in a transparent medium, allowing you to see the 3186 movement. Each of the components was done in a matte, sandblasted finish and appear in a pale Oyster steel gray, which contrasts nicely with the blue and black colors that appear throughout the watch. The case has the same treatment, while the bracelet has a satin-brushed look. The bezel is also done in the same shade of blue as the number 3 on the dial.
"Ever since I was a young boy, I've always been a fan of everything that has to do with customization. I have been lucky to learn more about the fascinating and complicated world of horology, thanks to the master watchmakers of Skeleton Concept," says Kimpembe. "The process of personalizing my timepiece has been marvelous to me. I feel blessed and lucky to wear such a unique timepiece." Skeleton Concept is taking pre-orders for the watch at a price of $70,000.
---
Featured Video from Man of Many
---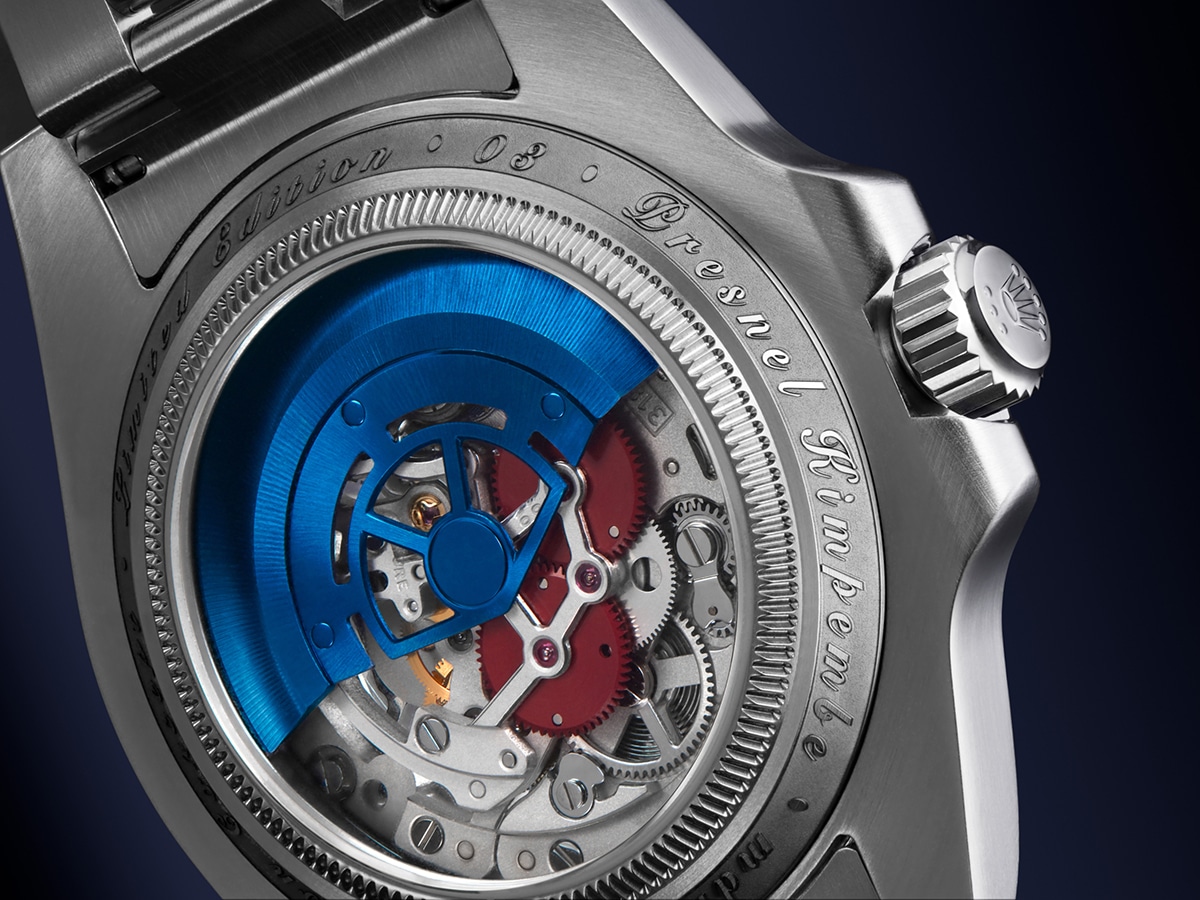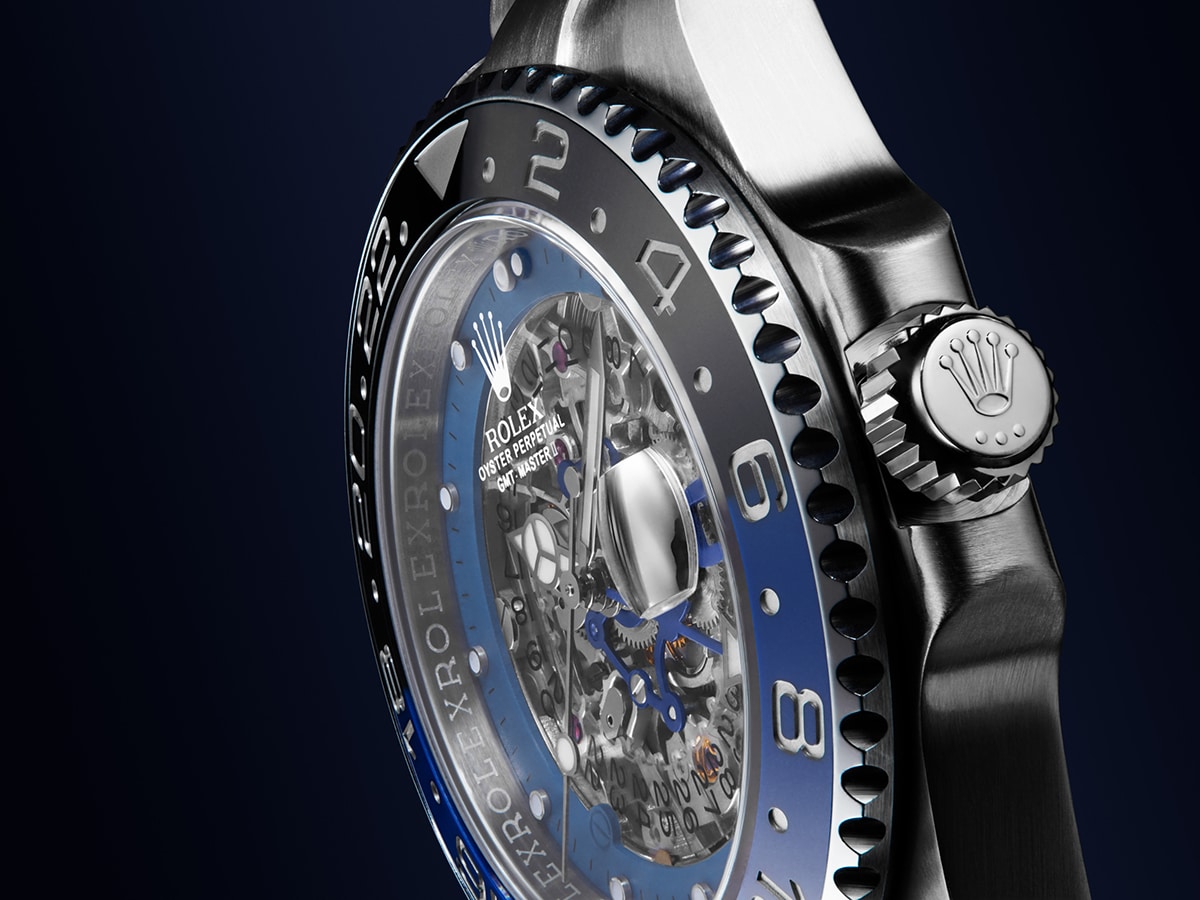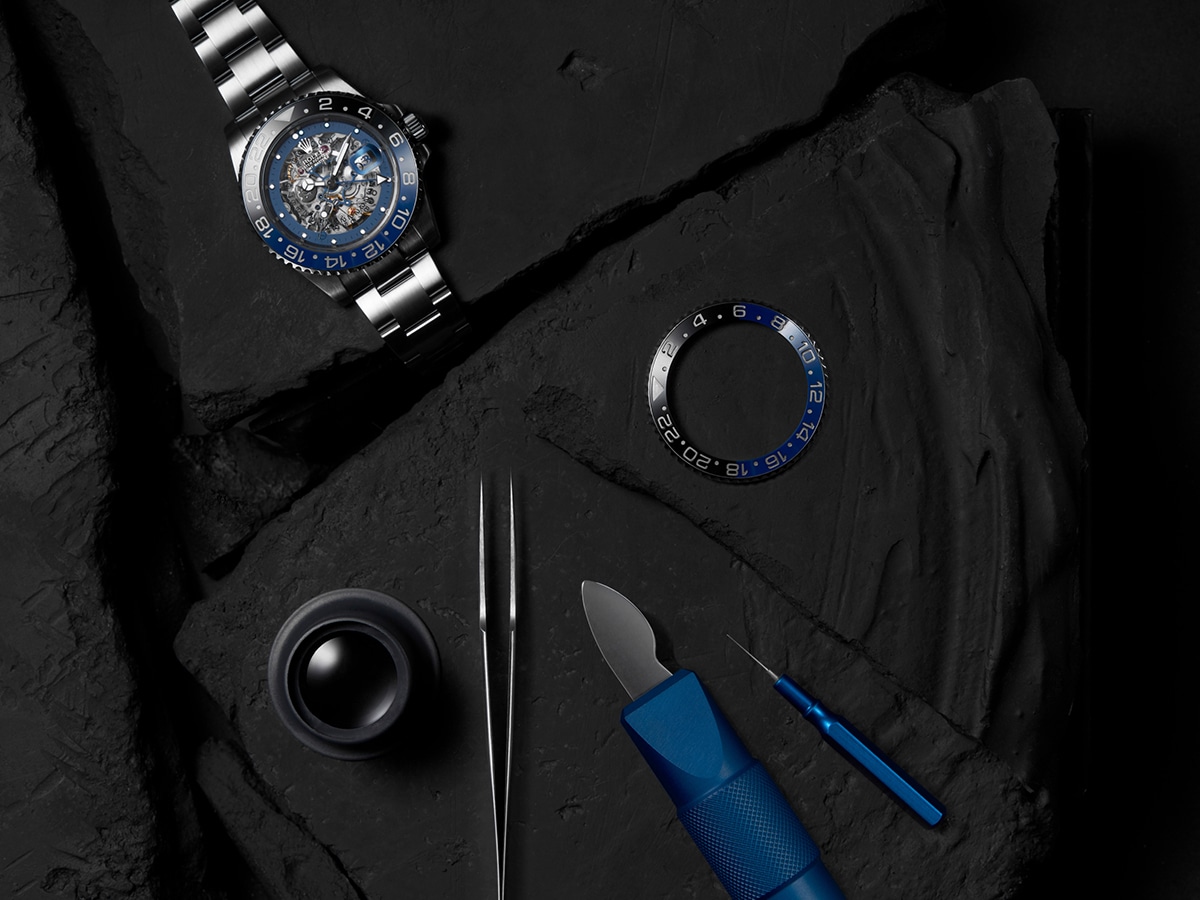 You'll also like:
777's Rolex Pepsi GMT Master II Ice Cold is a $150k Master Flex
MAD Paris Strips the AP Royal Oak for a Fashion Icon
This Blacked-Out Custom Rolex Datejust II is Truly MAD
---
Featured Video from Man of Many