The Wind Up – Watch News #65
We're in the midst of what could very well be one of our coldest Winter's yet, but here at Man of Many we're still very aware of what needs to be done. And that is to bring to you the coolest watches from around the world in our regular watch-focused series, The Wind Up. In this instalment, we have an avant-garde piece from Urwerk, a wonderfully skeletonised piece from Rado and a samurai-inspired piece from Ulysse Nardin. So as always guys, sit back, relax and enjoy!
You may also like:
The Wind Up – Watch News #64
The Wind Up – Watch News #63
The Wind Up – Watch News #62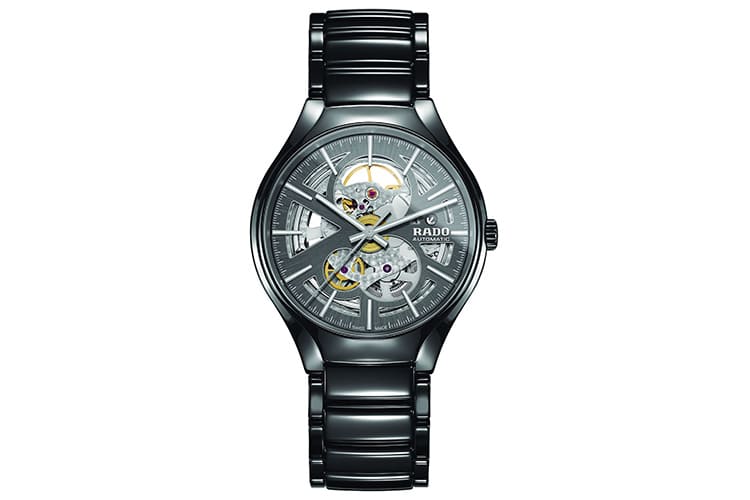 Rado True Open Heart Automatic
The Rado True Open Heart Automatic is a fantastic and modern watch that brings together the worlds of contemporary design with open-worked theatrics. It's a very entertaining timepiece, and that in itself is its biggest win-factor. I personally love the ability to see an automatic movement doing its thing. Watching the balance wheel in all its glory is really quite spectacular, and Rado has done well to ensure that the movement bridges in this mechanism don't obscure its beating heart. Above all else, the overall aesthetic of the watch is greatly appealing. The combination of low-key materials, coupled with high-grade finishings and of course the skeletonised dial makes for a lovely timepiece that can be easily dressed up or down.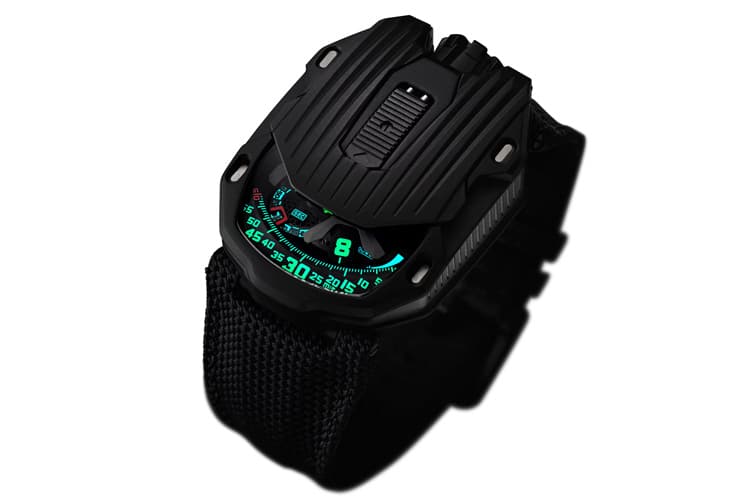 Urwerk UR-105 CT Kryptonite
There is something hair-raising about virtually any Urwerk timepiece. They instil feelings of bravado, masculinity and aggression. But in a good way. The UR-105 CT Kryptonite is the latest crazy-inspired timepiece to come out of the Urwerk atelier, and regardless of its cost (*cough* 65,000CHF cough*), it definitely deserves your attention. The tonneau-like shaped case sits at 39.5mm in width, 53mm in length and sits at 17.8mm in height. This is not a small watch, as you can probably imagine. The case is made up of a compound known as AITiN, which is actually coated over the titanium underlay. This coating gives the Urwerk UR-105 CT Kryptonite a very stealthy look. This, coupled with the bright green luminous display, then adds that touch of DC Universe fun to the watch, ergo Kryptonite. A very cool watch, but definitely one for the 1% of the 1% out there.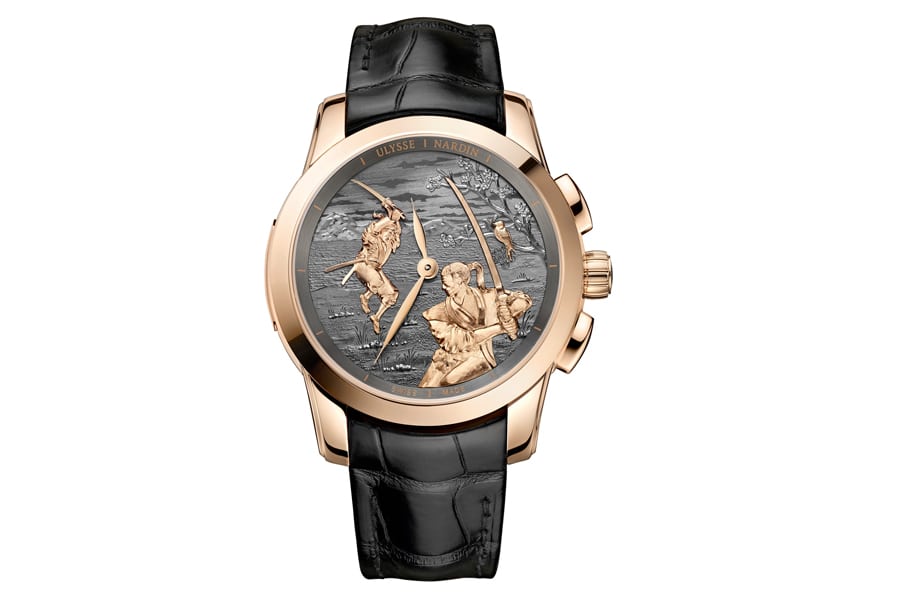 Ulysse Nardin CLASSIC SAMOURAI
The CLASSIC SAMOURAI from Ulysse Nardin is an absurdly beautiful timepiece, made to depict a battle between two of Japan's greatest Samurai warriors. It's available in two case materials, but with respect to the dramatic nature of a coloured precious metal, I've chosen to feature the 18k rose gold version. The gorgeous Jaquemarts on the CLASSIC SAMOURAI's dial plays two vital roles. One is to display a warrior stance, and the other is to act out the striking mechanism from the CLASSIC SAMOURAI's automatic movement. The Hourstrike movement has been finely tuned to ring on every hour and half-hour, with the samurai simultaneously performing their spectacular duel before your very eyes. This stunning display took many hours to create, and one can only imagine how intricately detailed both the movement and the dial would have to be to effectively portray this display.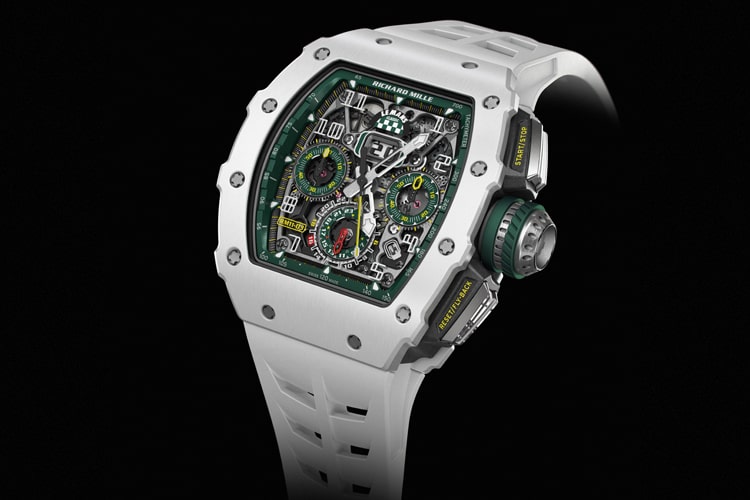 Richard Mille RM 11-03 LMC
Designed exclusively for the upcoming 2018 Le Mans Classic which will take place between the 6th and 8th of July, the Richard Mille RM 11-03 LMC is the perfect watch to commemorate this prestigious event. This is the first watch from Richard Mille's 11-03 collection to feature white ceramic and British racing-green colours. It has an automatic flyback chronograph mechanism, along with a date display and month indicator. As with all Richard Mille pieces, the RM 11-03 LMC is an incredibly complex timepiece, combining ultra-modern materials with super-complex mechanics. An interesting timepiece. Now the question is, how much do you feel like parting with?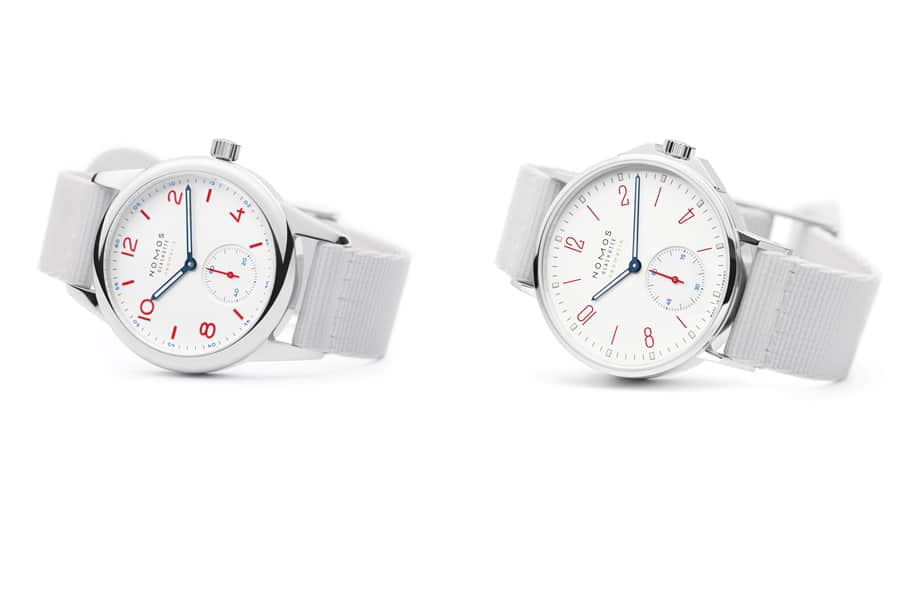 NOMOS Glashütte Ahoi Neomatik Siren White
New from NOMOS Glashütte is the Ahoi Neomatik Siren White, a super casual watch that will definitely appeal to the brand's youthful audience. Its monochromatic colour palette is broken up wonderfully well by the bright red dial accents and blue hands, and I personally find that its colour combination is versatile enough to wear casually or semi-formally. The half-ear lug design complements the case architecture, as does the small crown. And the elongated lugs both look great and seem to be designed with ergonomics in mind. The Ahoi Neomatik Siren White will more likely than not appeal to a select few, but I can almost guarantee that this smaller target market will eat it up. Love it!
If you enjoyed The Wind Up and would like to continue reading about watches, you can head on over to my blog, Haulogerie, where I delve a bit deeper into the wonderful world of watches.
Have you subscribed to Man of Many? You can also follow us on Facebook, Twitter, Instagram, and YouTube.
---
You may also like:
The Wind Up – Watch News #64
The Wind Up – Watch News #63
The Wind Up – Watch News #62
---