The Wind Up – Watch News #66
The temperature keeps dropping and time keeps ticking, so that means only one thing: the next instalment of our regular series focusing on everything watch related, The Wind Up! In this instalment, we have some very cool pieces from the likes of Frederique Constant, Alpina and Ulysse Nardin, as well as a mechanical masterpiece from Rémi Maillat, founder of the super-niche watchmaking atelier, Krayon.
You'll also like:
The Wind Up – Watch News #65

Frederique Constant Runabout
We have two pieces from Frederique Constant in this week's Wind Up, and this is the first. It's a very classic, very dressy affair that makes the Runabout Automatic a definitive winner in my books. The dial is well balanced, the rose gold plated 42mm case is beautifully warm and super wearable, and the use of an automatic calibre ensures that things are interesting under its hood. The mixture of textures on the dial is of great effect, as is the mix of hour numerals and hour markers. This play on the visceral features of the Runabout is definitely one of its biggest appealing factors, and overall, I think that the Runabout represents great value, both in terms of monetary value and quality.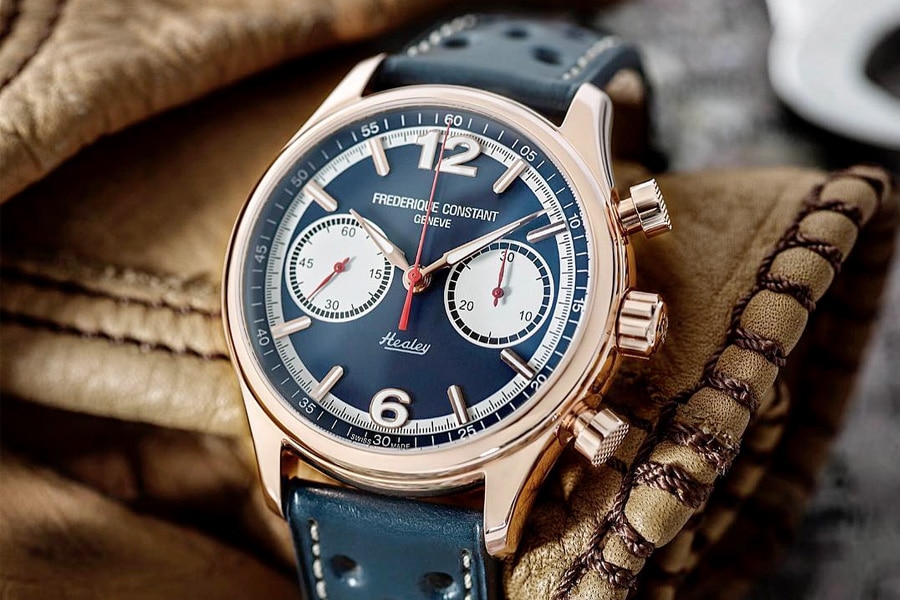 Frederique Constant Village Rally Chronograph
The second piece to feature on this week's Wind Up list is one that's a bit more casual albeit a bit more interesting. The Vintage Rally Chronograph was made in tribute to the romanticism of classic motorsports and classic cars in general. And you can definitely see that inspiration throughout the piece. But beyond that, I personally believe that this is actually a really cool watch, regardless of its inspiration. The mushroom pushers, exposed crown, slim bezel and sweeping lugs are very reminiscent of timepieces produced last century. There is a gorgeous balance on the dial, too. The dual register layout is favourable over one that is horizontal, the leaf-shaped hands are stunning and the colour palette of the watch in its entirety is very enticing. I don't particularly like the enlarged hour numerals at 12 and 6 o'clock, but aside from that, it is a seriously good bit of kit.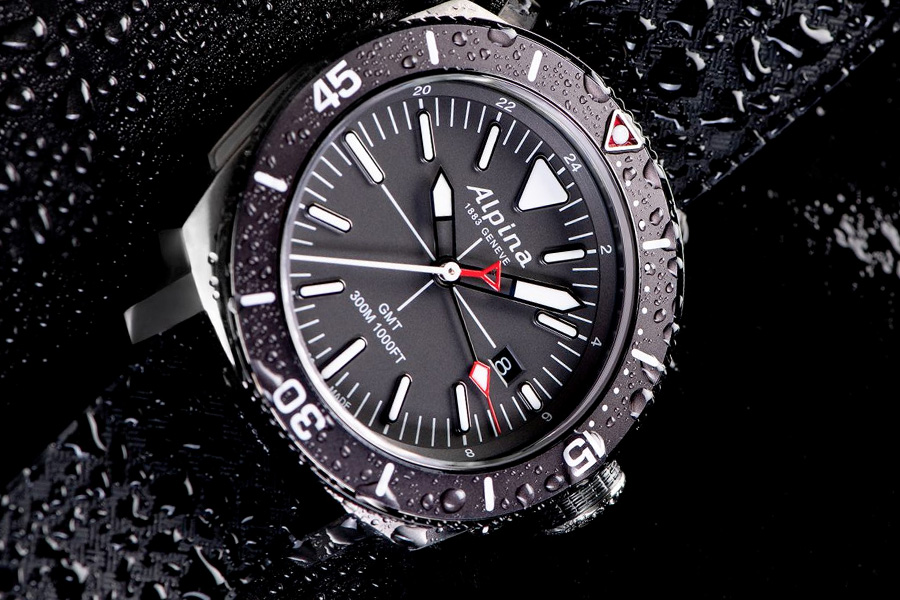 Alpina Seastrong Diver GMT
New from Alpina is the Seastrong Diver GMT, a purposeful diver's watch that brings together the rugged nature of a diver's piece along with the super useful functionality of a GMT mechanism. This is a serious diver's watch, don't get me wrong. It has a 300m depth rating, its 44mm wide case is made of stainless-steel and titanium PVD, and its dial features some very heavy application of luminescent materials. The Seastrong Diver GMT is also, you guessed it, a GMT timepiece. Meaning for those of you travelling overseas to warmer climates (we're talking snorkelling, water sports, that kind of thing…), this would be your perfect travel companion. It's low-key enough to not draw attention but still has enough gusto to hold its own. Very impressive.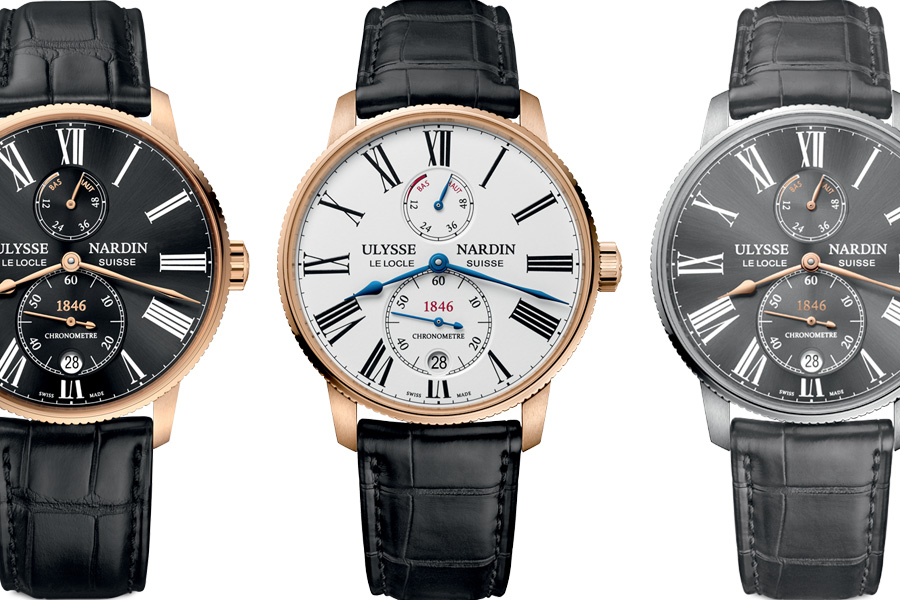 Ulysse Nardin Marine Torpilleur
The Marine Torpilleur is the quintessential Ulysse Nardin piece. Nautically inspired, the Marine Torpilleur has seen many changes, but its original and foundational look is still very much apparent, even with these latest pieces. Two watches have been added to the ever-expanding Marine Torpilleur arsenal. The first features a precious metal case with matching hands against a beautiful black sunburst dial. The second features a non-precious metal case, precious metal hands and an absolutely gorgeous grey dial. This is the one I'd pick. Interestingly enough, the less expensive one (non-precious metal) is actually only available in Ulysse Nardin boutiques. Hmm, go figure? Anyway, either option would be absolutely fine for my wrist. Awesome stuff as usual from Ulysse Nardin.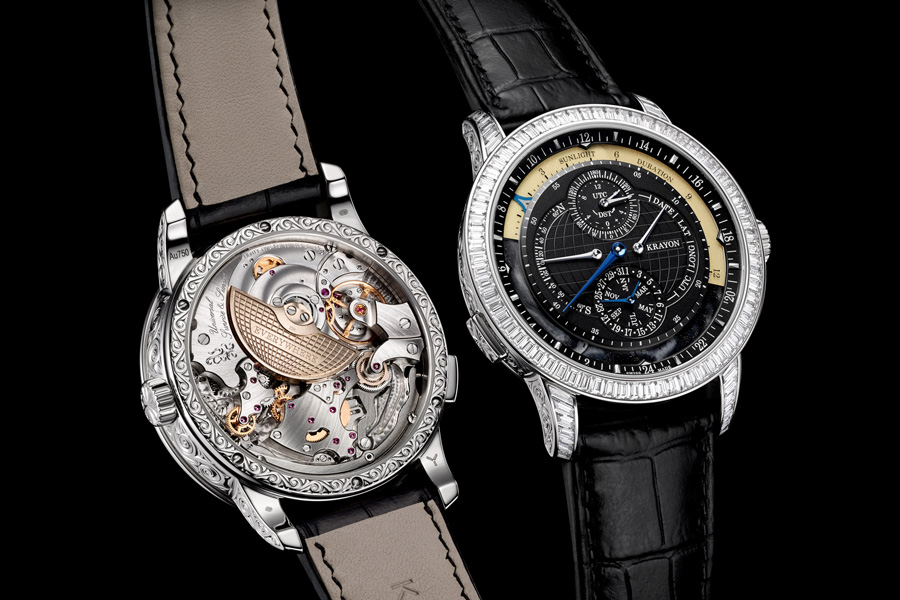 Krayon Everywhere Horizon
Following the insane success of the Everywhere watch way back in May of 2017, Rémi Maillat, founder of Krayon, is back with a brand new custom timepiece. The Everywhere Horizon represents some of the most incredible mechanical watchmaking feats of the 21st century. It still carries with it the same calibre, with its unbelievable ability to mechanically calculate sunrise and sunset times accurate to your specific location, but this time the case is fully encrusted in 94 baguette diamonds. This is the ultimate f**k you watch, a true boss watch. The Everywhere Horizon is an unprecedented approach to watchmaking, and it's one that has to be seen to be believed. Crazy stuff.
If you enjoyed The Wind Up and would like to continue reading about watches, you can head on over to my blog, Haulogerie, where I delve a bit deeper into the wonderful world of watches.
View this post on Instagram
You'll also like:
The Wind Up – Watch News #65
The Wind Up – Watch News #64
The Wind Up – Watch News #63