The World's Slimmest Dive Watch Released in Limited Edition Black
Black Friday is nearly upon us and Swiss watchmaker NOVE is celebrating in style. Injecting newfound sleekness into their mighty Trident—aka the world's slimmest dive watch—the brand just launched the piece in special edition black. More versatile than ever before, this slim stunner accommodates every lifestyle and makes any outfit an instant classic. Use the discount code manofmany20 from now until 30 November 2020 for 20% off your entire purchase.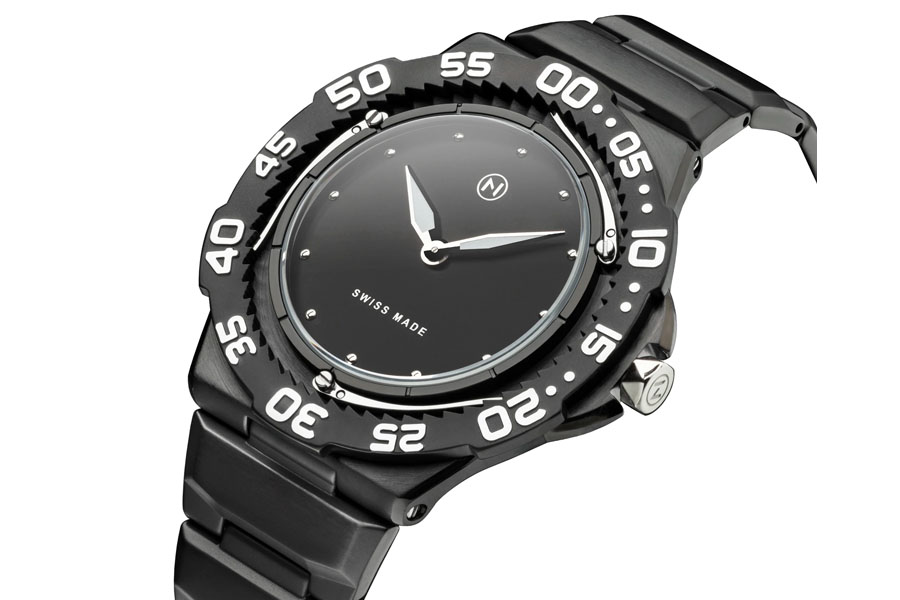 We've previously covered the NOVE Trident and this unique series hasn't lost its edge in the time since. In addition to an ultra-thin design (and by "ultra-thin," we mean just 6.8mm thickness), the watch offers up an exceptional interpretation of modern minimalism. Behold the signature dial face, which features no second hand and only the subtlest of indices. Surrounding that is a legible bezel for all the deep divers, thereby unifying spare detail with palpable functionality.
NOVE's impeccable designs were not arrived upon by chance, as they drive home two core philosophies: that your watch should resonate with absolute distinction and that you should always live in the moment. With the new special edition colour of black, the Trident becomes all the more dynamic and eye-catching, even as it retains the brand's minimalist intentions. Wear it to the boardroom and the ballroom and everywhere in between, turning heads in the process.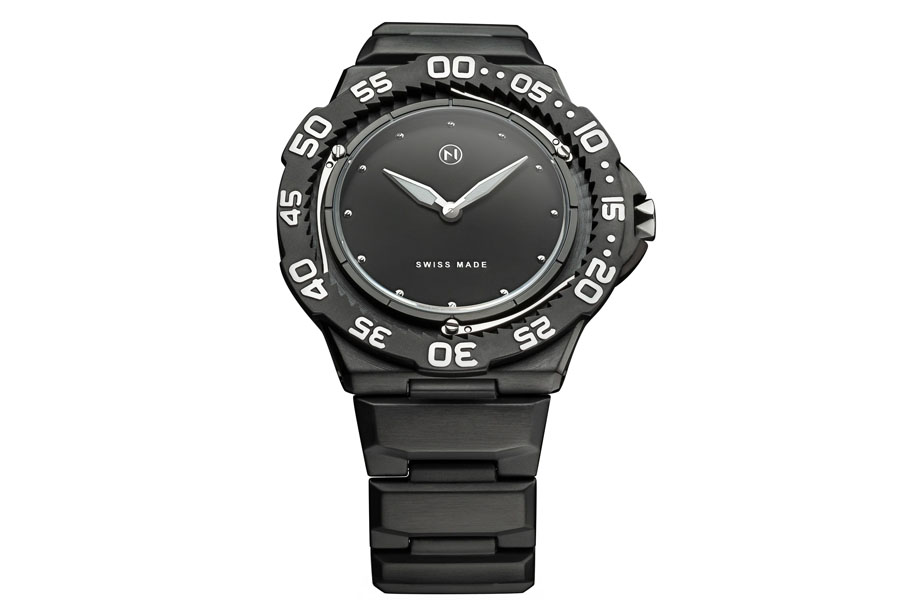 Like its unmistakable brethren, the new Trident offers a case thickness of just 6.8mm. Water-resistant to 20 ATM, the watch features a painstakingly precise, unidirectional bezel. It runs on Swiss-made quartz movement and employs robust materials like scratch-resistant sapphire crystal and high-quality stainless steel. Then we have the striking dial face, which eschews the second hand in favour of an immaculate layout, making expert use of space and detail. Thanks to SuperLuminova, the minute and hour hand respectively take on a vibrant glow under dark conditions.
As both a stylish accessory and functional tool, the NOVE Trident delivers on all fronts. More than the world's slimmest dive watch, it's also a masterwork of aesthetic distinction. With the new black edition, an already sleek timepiece takes on that much more versatility and allure. Use it to spruce up your watch collection and wardrobe in one fell swoop. It also makes for a perfect gift.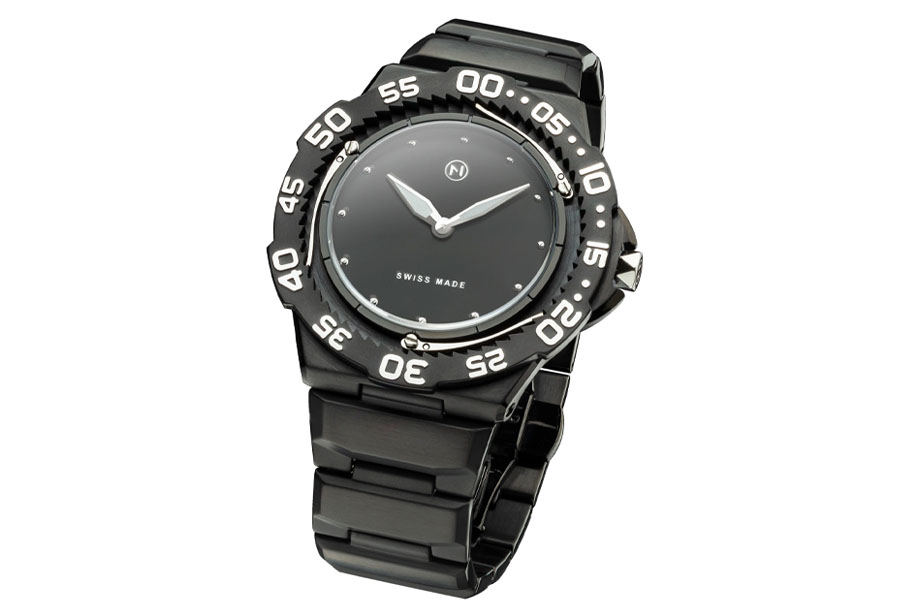 Head over to NOVE and use the discount code manofmany20 from now until 30 November 2020 for 20% off your entire purchase. The brand offers complimentary worldwide shipping, a 14-day money-back guarantee, and a 2-year warranty. Here's to your killer new watch and all the adventures you'll bring its way…and it'll bring yours.