If you've been trying in vain to find a Father's Day present that Dad will love and shows you're a discerning gift-giver of immaculate taste, we have just the solution for you. Combining a classic aesthetic inspired by the late '70s with the cutting-edge details of modern watch-craft, along with a Swiss-made automatic movement, Tissot's PRX Powermatic 80 35mm timepieces are a Father's Day gift that he'll wear for years to come. Plus, each time he does it'll help him look effortlessly cool and stylish, whether he's the kind to realise it or not.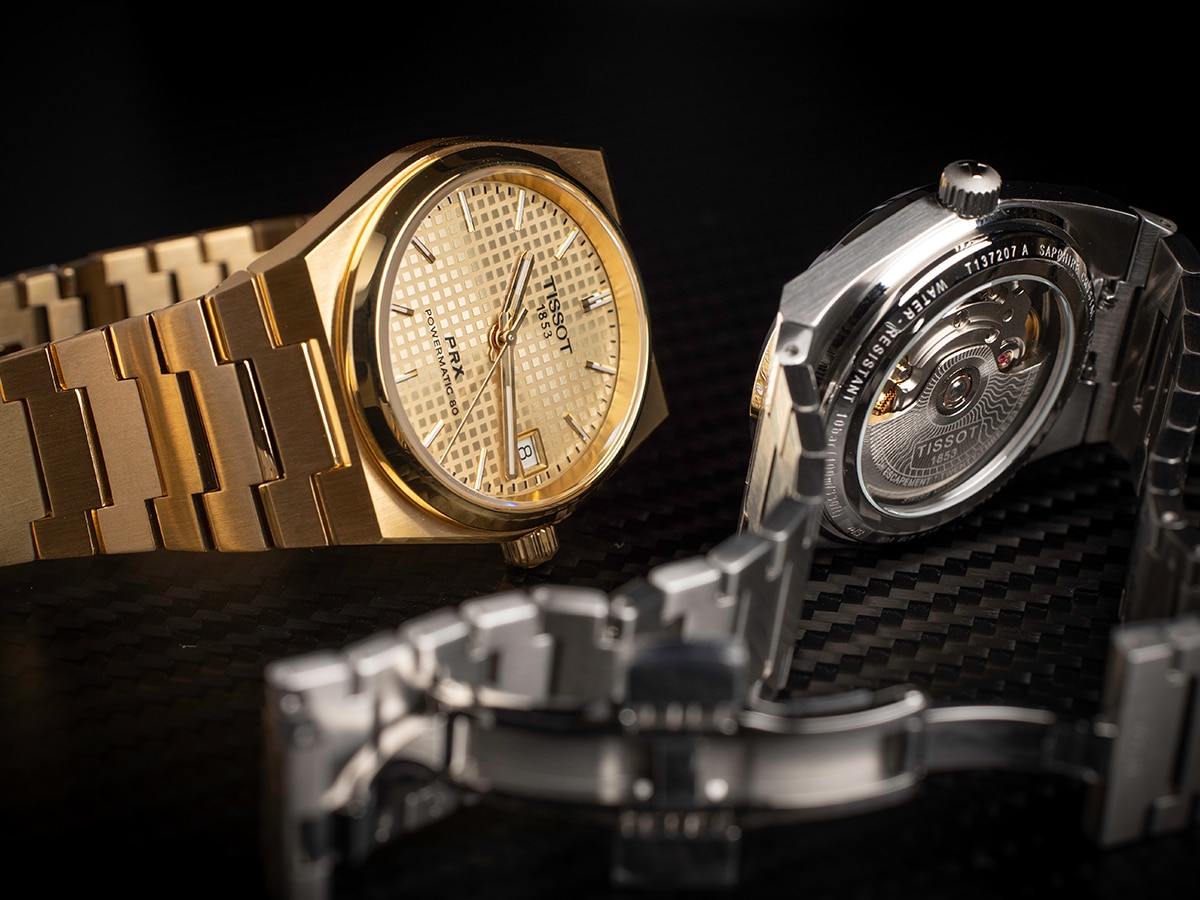 Taking inspiration from the original 1978 PRX model—PRX standing for Precise, Robust and with X (10) ATM of water resistance—Tissot's introduction earlier this year of a watch that combined its 35mm PRX case with the Powermatic 80 movement was an inspired choice that only helped add momentum to the increasing demand for smaller timepieces.
Gift a Classic to a Classic
Tissot had already seen great success with its 40mm PRX range, but the dimensions of the 35mm offering were a hit because they could fit every wrist and were a more faithful recreation of that original '78 timepiece. Now, Tissot is expanding this winning range further, introducing two stunning new references in Gold and Ice Blue to join the existing offering of Blue, Black, Green, and Mother-of-Pearl White, any of which are guaranteed to make Dad's day on September 3.
Each model boasts a high-quality steel case with integrated steel bracelet, sapphire crystals on the front and back—the latter revealing the Swiss-made automatic movement (more on that in a moment)—and a handsome dial decorated with a sophisticated waffle pattern that's embossed directly onto it. That same dial also offers up Superluminova coating for optimal visibility. With that list of premium features aboard every model across Tissot's PRX Powermatic 80 range, you can feel confident you're upping Dad's watch game.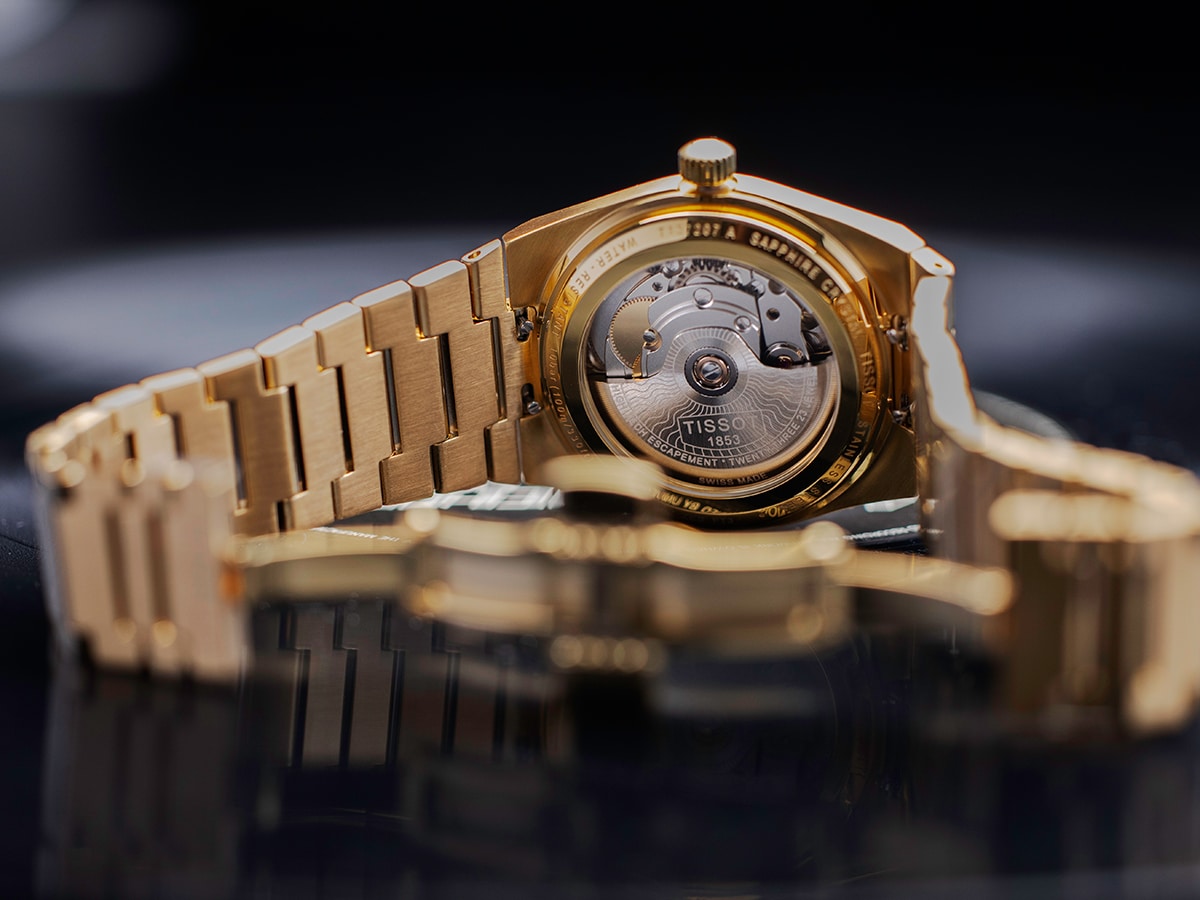 Automatic Favourite Child Reminder
But that's not all. Inside, the robust Powermatic 80 movement keeps the whole operation humming along beautifully. Plus, it boasts up to (you guessed it) 80 hours of power reserve, so in the off chance Dad does forget to wear his favourite new timepiece for a day or two it'll continue to keep the time accurately for up to three.
Premium as both of these watches are, with a starting price of AUD$1,150 they're also incredibly good value for money, and we all know how much fathers the world over appreciate that. Whether you select either of the remarkable new references (again, Gold and Ice Blue), one of the colours introduced earlier this year, or a watch from the 40mm PRX range if Dad's a little larger of wrist, you'll be buying a watch he'll wear from now until the end of time. And every time he looks at his stylishly adorned wrist he'll be reminded of why you're his favourite child. To get Dad something he'll really love this year, visit your local Tissot retailer or explore the full PRX collection via the Tissot website linked below. Happy Father's Day to all.