The Wind Up – Watch News #39
With Baselworld in full swing we're being bombarded with stunning pieces from the exhibitors at this year's show. And to be honest with you, we're loving the variety this year. We've got one of the most impressive pieces Rolex has produced in recent years, some super high end watches from the likes of Jaquet Droz and Greubel Forsey, and everything in between. So as always gents, sit back, relax and enjoy!
You'll also like:
The Wind Up – Watch News #38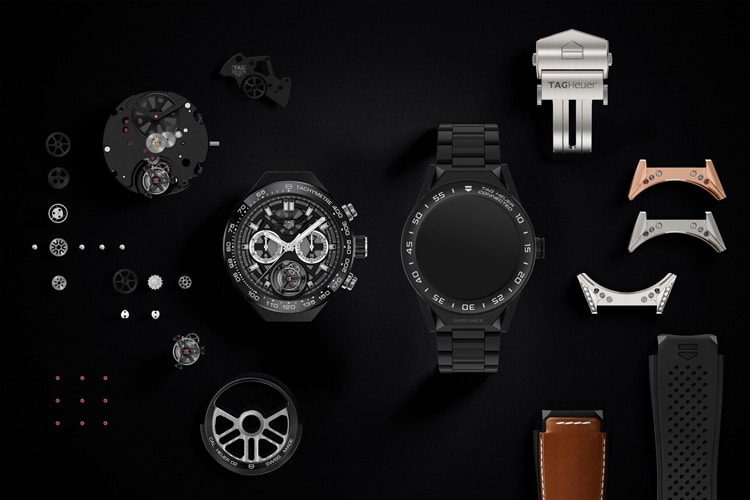 TAG Heuer Connected Modular 45
In the world of smartwatches, wearable devices and the like, you'd be forgiven in thinking that this is just another run-of-the-mill "connected" device from a big name in the watchmaking industry. But this isn't. Quite the contrary, in fact. It's an amalgamation of conservative and contemporary. Mechanical and electronic. Old school and new school. And its just fantastic. TAG call this a modular watch, and truer words have yet to be said about it. You get the ingenuity from Silicon Valley as well as the eternal romanticism of a mechanical calibre from Switzerland. It's high-end watchmaking that combines the best of both worlds: advanced connectivity and COSC certification. It's actually quite remarkable that we've been exposed to this level of creativity so early on in the era of smartwatches and wearables. I'm excited to see where this leads, and I can guarantee you a lot of other brands will be following suit. Sensational stuff!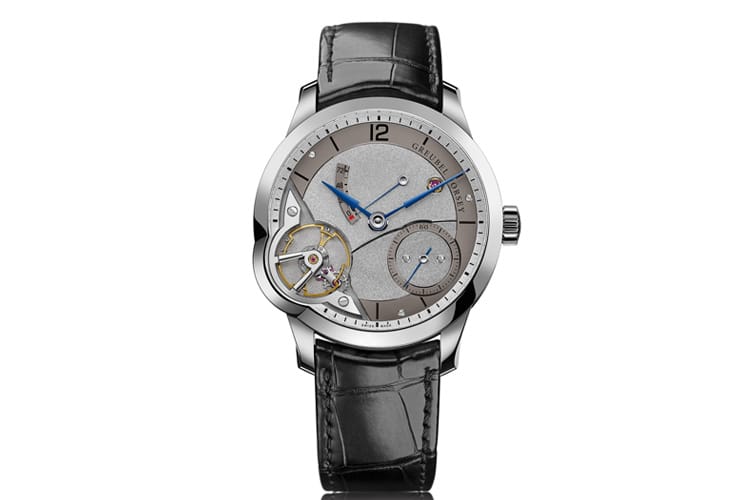 Greubel Forsey Balancier
The first word that came to my mind when I initially saw the press release images of this piece was "textures". The Greubel Forsey Balancier is all about textures. The grainy finish of the frosted dial is absolutely mesmorising, and that in itself could've been enough for Greubel Forsey. But being Greubel Forsey, they insisted on expanding the Balancier's visual palette. The smooth gold hour-ring contrasts seamlessly with the grainy dial. The hand-polished stainless steel balance wheel bridge and gold balance wheel offsets the grey colour scheme of the dial, while the blued steel hands add just enough pop. The power reserve indicator on the top hemisphere of the dial as well as the second's sub-dial between 4 and 5 o'clock are sized appropriately and add an element of asymmetry to the face of the Balancier. Turn the piece over and the visual symphony only continues. Polished beveling, raised engraved text, straight-grained flanks, gold chatons and countersinks make up a very gorgeous caseback. A complete package from the master of haute horlogerie.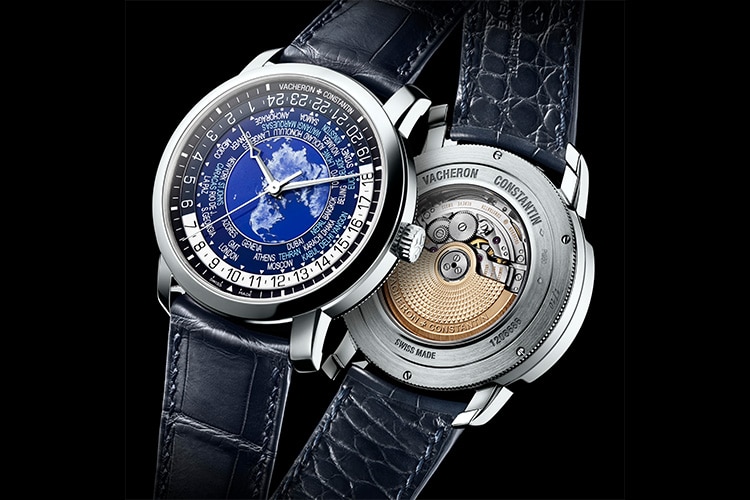 Vacheron Constantin Traditionnelle World Time in Enamel
Vacheron's latest iteration of their much celebrated Traditionnelle World Time combines refinement with beauty in the form of a gorgeous enamel world map dial. The focus here gents is the dial, pure and simple. Sure, the in-house automatic calibre 2460 WT with its 22k gold rotor and 40-hour's worth of power reserve is impressive. But the senses are drawn to the dial. No question about it. And what a dial. When it comes down to having to depict the world map on a space smaller than that of a 50 cent coin, you're going to have to call on some crazy artisans to do that. This dial is flawless. Even the edges of the continents bridging land and water have been etched wonderfully. The absurd attention to detail that must have gone into this piece alone should be enough for you to appreciate it. I don't hide the fact that I'm a Vacheron fan-boy, nor should I, especially when they're producing such exceptional masterpieces like this.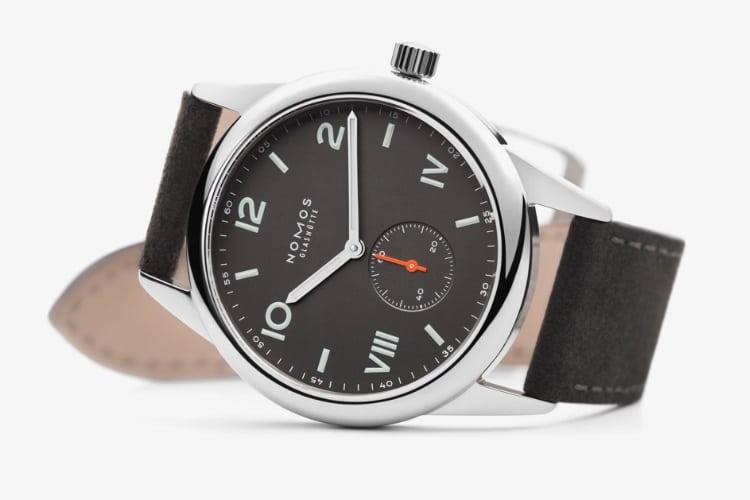 NOMOS Club Campus 38 Nacht
New from NOMOS, their Club Campus line is a superb entry-level collection that combines modern chic with avant-garde styling. The 38 Nacht is my pick of the bunch. It's a sleek watch, and at 38.5mm in diameter and 8.45mm in height the 38 Nacht super wearable. The playful colour scheme between the luminescent green hour numerals, the galvanized and rhuthenium-plated and the orange seconds hand projects a youthful exuberance that really echoes throughout the Club Campus line. Obviously this piece isn't going to be for the fully fledged, nose-turned-upwards collector, but for those of us looking for a good-looking, not-going-to-break-the-bank kind of watch, you really can't go wrong with the 38 Nacht. Oh, and you get an in-house manually wound movement. Sold.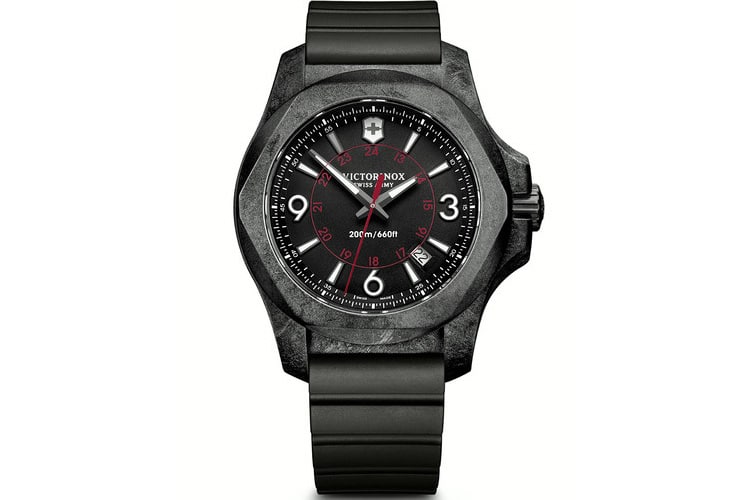 Victorinox I.N.O.X Carbon
New from Victorinox is the heavy duty I.N.O.X Carbon, a 43mm beast of a watch that will handle the absolute worst you can throw at it and do it with a smile. Available on a Naimakka paracord multi-strand nylon strap with a breaking strength of a whopping 250kg or a genuine rubber strap, the I.N.O.X Carbon is a monster. It's made from the same carbon resin composite that protects space shuttles from re-entry temperatures of over 1,260°C, so you really don't need to worry about doing any kind of damage to it. The military-inspired dial looks awesome and brings home the package's overall feel of a tough, durable, able-to-handle-anything sort of vibe. Priced at $1,500 for the paracord bracelet version, while the rubber strap variant comes in slightly cheaper at $1,350, my only qualm with the I.N.O.X Carbon is its Quartz movement.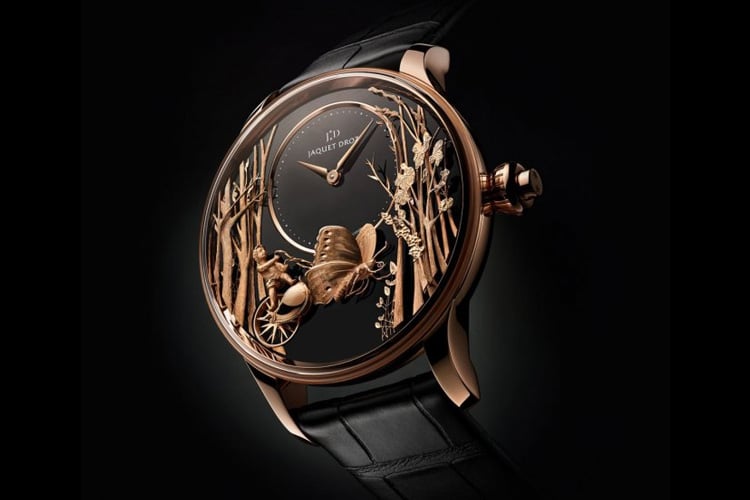 Jaquet Droz Loving Butterfly Automaton
Jaquet Droz produce some of the most beautiful timepieces I've ever laid my eyes on. Their designs are breathtaking and reflect their undying passion to true haute horlogerie. The Loving Butterfly Automaton is a fantastic combination of super complex technical mastery and incredible aesthetic application. It's less watchmaking and more delicate artistry. The dial incorporates 40 hand-engraved white gold or red gold parts, all of which have been finished with meticulous attention to detail. The automation mechanism took an astounding 3 years to develop and have two patents pending. See that little butterfly attached to the chariot? Yep, that moves. Why? Because Jaquet Droz, that's why. Jaquet Droz is a brand you have to know if you're serious about watch collecting. The Loving Butterfly Automaton is an attractive timepiece that truly exemplifies everything that Jaquet Droz is.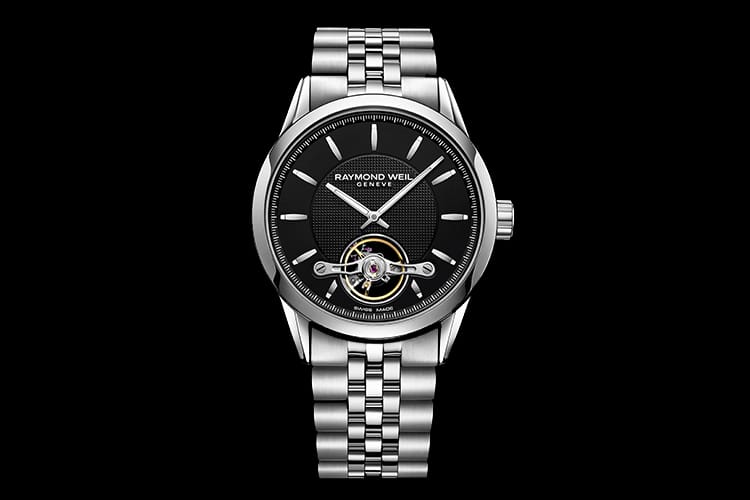 Raymond Weil Freelancer
Raymond Weil, in collaboration with the Sellita movement manufacturer, have designed their first in-house movement, the RW1212. Integrated into their new Freelancer model, the RW1212 boasts some impressive specifications. A 38-hour power reserve. Côtes de Genève motif on the rotor. And a very specific structure designed to showcase the mechanism on the dial side. The watch itself is really quite a gorgeous package, too. A stainless steel 42.5mm case with either a silver-toned or black dial, it's the kind of watch I'd happily wear on a day to day basis. Dress it up or down, the Freelancer will still look good. I'm very happy to see the more affordable brands like Raymond Weil taking it upon themselves to build their brand's authenticity and integrity by incorporating in-house movements. I believe that the importance of being able to demonstrate these qualities as a watchmaking manufacture has been overlooked in favour of affordability and economics, so it's super refreshing to see a brand like Raymond Weil take it upon themselves to create something worth while. Kudos.
If you enjoyed The Wind Up and would like to continue reading about watches, you can head on over to my blog, Haulogerie, where I delve a bit deeper into the wonderful world of watches.
You'll also like:
The Wind Up – Watch News #38
The Wind Up – Watch News #37
The Wind Up – Watch News #36