11 Best Mexican Restaurants in Melbourne
When you get the munchies for some Mexican food it can be pretty overwhelming with the variety of Mexican restaurants Melbourne offers. Luckily for you, we've pinned down the ultimate spots to curb your taco cravings and get the party started with some tequila cocktails. Join the fiesta and keep scrolling to see the 11 best Mexican restaurants Melbourne has to offer.
You'll also like:
21 Best Fried Chicken & Wings in Melbourne
Australia's Best Restaurants Revealed in 2019 Good Food Guide
12 Best Sunday Sessions in Melbourne to Wind Down the Weekend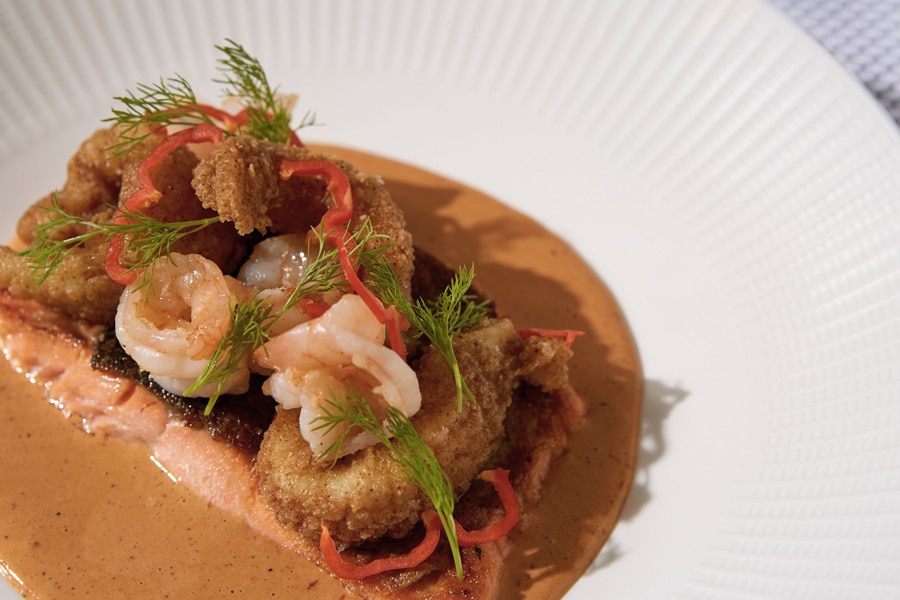 1. Mamasita
Melbourne based Mexican restaurant Mamasita has had its door open since 2010 and continues to go from strength to strength in its pursuit of authentic Mexican cuisine. Experimenting with regional flavours and seasonal dishes provides an ever changing menu to keep things exciting and fresh. They even have an in house Mezcalier to talk you through everything to do with agave spirits.
Address: Level 1/11 Collins Street, Melbourne VIC 3000
Phone: +61 3 9650 3821
Trading hours: Sun-Wed 5pm-10pm, Thu-Sat 12:30pm-11pm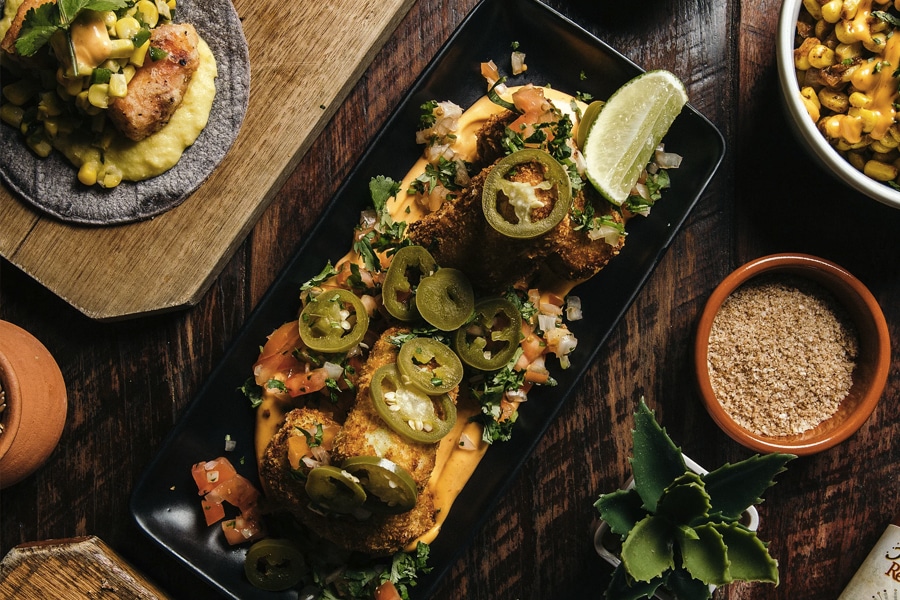 2. Touché Hombre
Going strong since 2011 and showing no signs of stopping, Touché Hombre is all about the fiesta, shareable snacks, long communal tables and an impressive list of 80 different tequilas. Choose from a range of tacos, elotes, fried chicken, spiced corn, ceviche and so much more. So for some of the best Mexican Melbourne has to offer, Touché Hombre is a winner.
Address: 233 Lonsdale Street, Melbourne VIC 3000
Phone: +61 3 9663 0811
Trading hours: Mon-Thu 12pm-10pm, Fri-Sat 12pm-11pm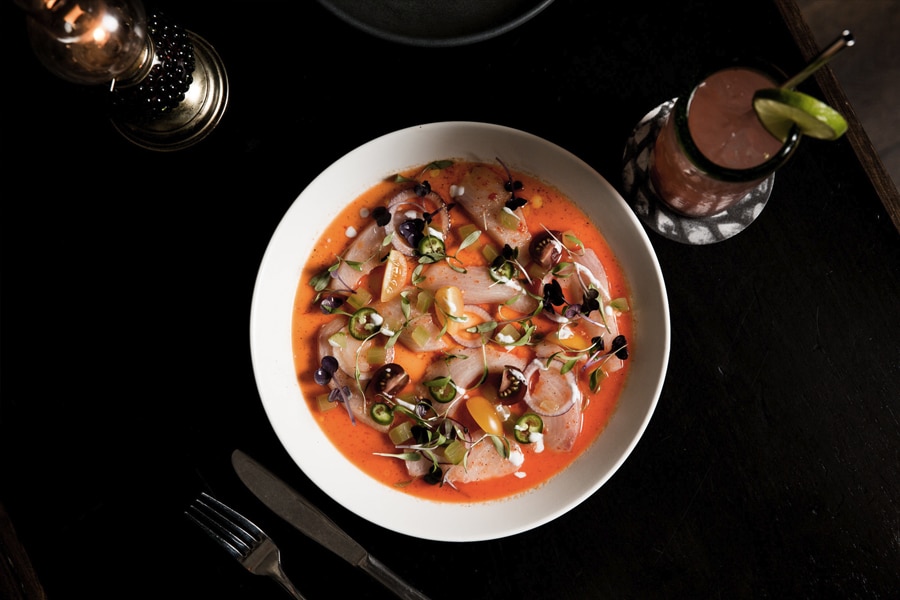 3. Mesa Verde
The bold and unique Mesa Verde is dishing it out with the traditional Mexican flavours and one of Australia's largest tequila and mezcal collections. If you want to up the spice factor add some of their 'Hazard sauce' to any dish, guaranteed to have even the toughest guys weeping. Check it out on a Friday or Saturday where the atmosphere is festive with live DJs.
Address: Level 6, Curtin House 252 Swanston Street, Melbourne VIC 3000
Phone: +61 3 9654 4417
Trading hours: Sun-Thu 4pm-12am, Fri-Sat 4pm-1am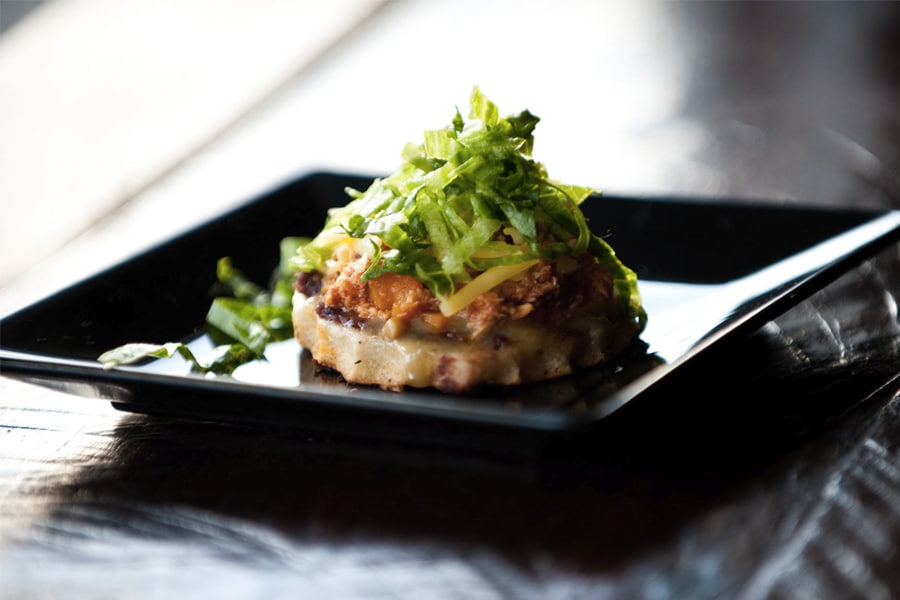 4. Los Hermanos Mexican Taqueria
For a real Mexican fiesta, you can't go past Los Hermanos. It's the type of place for some late night tacos or to keep the party going. Share a few dishes over some drinks and you really can't go wrong here. It's everything you'd want from a traditional Mexican Taqueria and one of the best spots for Mexican food Melbourne has to offer.
Address: 339 Victoria Street, Brunswick VIC 3056
Phone: +61 3 9939 3661
Trading hours: Mon-Wed 6pm-11pm, Thu-Sat 6pm-1am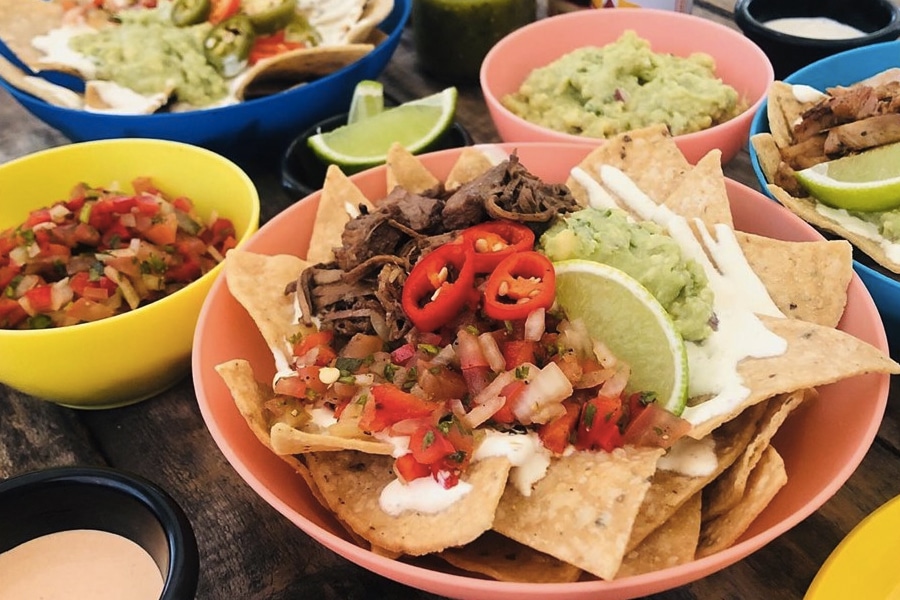 5. Hello José
Developed by two housemates after a trip to Mexico, Hello Jose was born, where the tacos are plentiful and the tequila is ever-flowing. The atmosphere is relaxed and all the worries of the world can be washed away with a couple of margaritas, some tasty Mexican food and great company. Check it out on a Tuesday for some free comedy.
Address: 85 Peel Street, West Melbourne VIC 3003
Phone: +61 3 9326 3934
Trading hours: Tue-Thu 5pm-9pm, Fri-Sat 5pm-10pm, Sun 5pm-9pm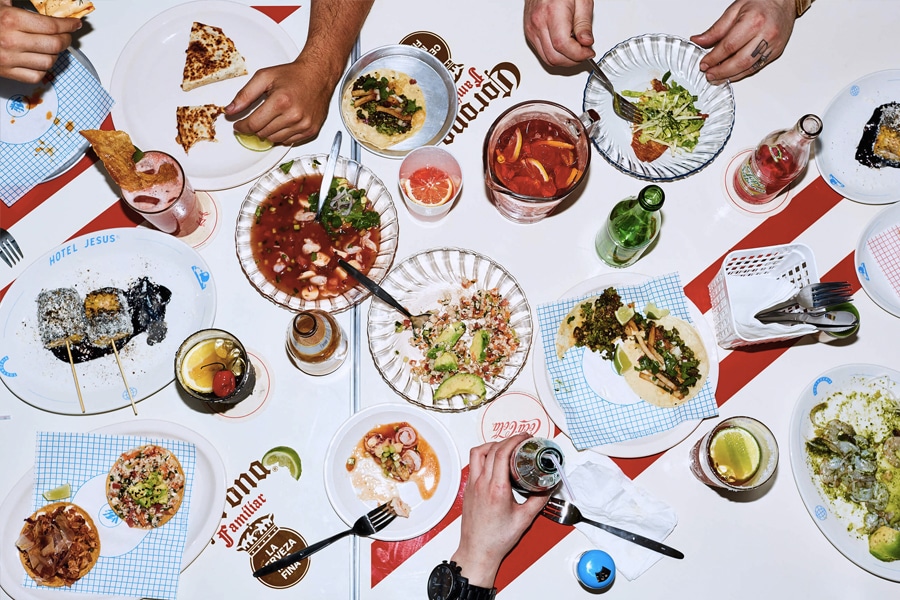 6. Hotel Jesus
Also a part of the Mamasita crew, Hotel Jesus offers a bright and fun interior with loads of attention to detail and of course the food! Its 70s inspired Mexican tequeria style lacks any pretentiousness, serving up simple and authentic Mexican dishes. You won't be disappointed spending an afternoon or evening sampling the shareable dishes. It's a little slice of Mexico in Melbourne.
Address: 174 Smith Street, Collingwood VIC 3066
Phone: +61 3 9650 6054
Trading hours: Tue-Thu 5pm-10pm, Fri 5pm-11pm, Sat 12:30pm-11pm, Sun 12:30pm-9pm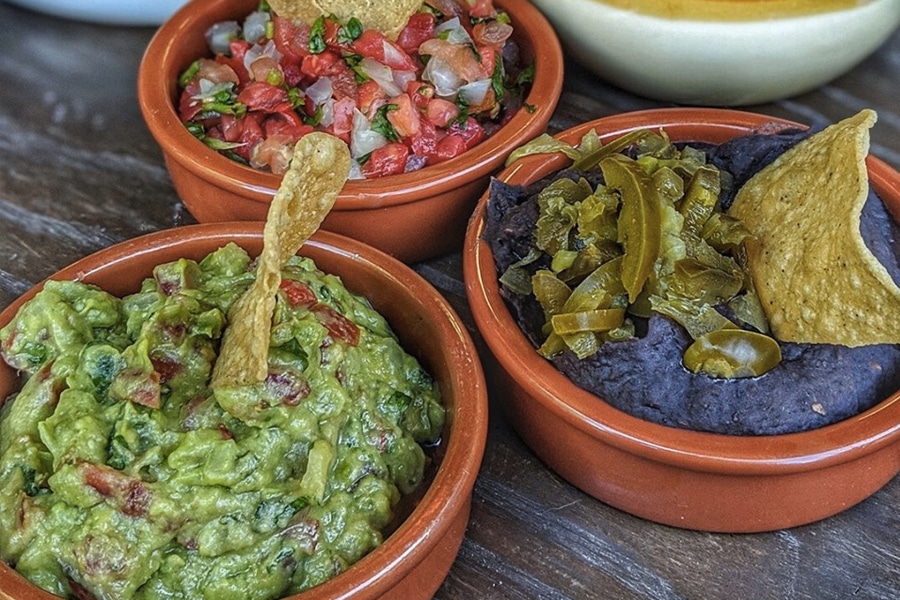 7. La Tortilleria
Mexican born Gerado Lopez and business partner Diana Hull are known for their authentic way of producing their award-winning tortillas. You can even stock up on your own tortillas to take home with you. If you want to experience the real taste of Mexican tortillas without the trip, La Tortilleria has got to be one of the most authentic Mexican restaurant Melbourne has to offer.
Address: 72 Stubbs Street, Kensington VIC 3031
Phone: +61 1300 556 084
Trading hours: Mon-Thu 5:30pm-9pm, Fri-Sat 12pm-9:30pm, Sun 12pm-9pm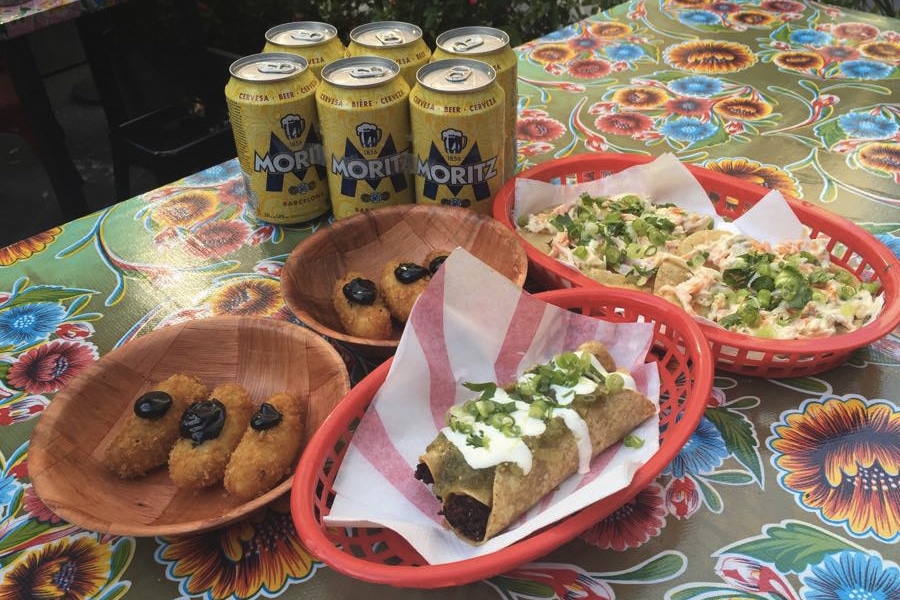 8. Paco's Tacos
You can expect some pretty tasty Mexican street food at Melbourne's Paco's Tacos. Fresh corn tortillas are made daily combined with fresh farm produce and Mexico's regional flavours expertly cooked by Paco's Tacos chefs. It's a fun and cheery place to enjoy an affordable $6 taco, sample the craft beers or a classic Margarita and catch up with mates.
Address: Level 1/500 Bourke Street, Melbourne VIC 3000
Phone: +61 3 9633 1222
Trading hours: Mon-Tue 12pm-3pm, Wed-Thu 12pm-8pm, Fri 12pm-9pm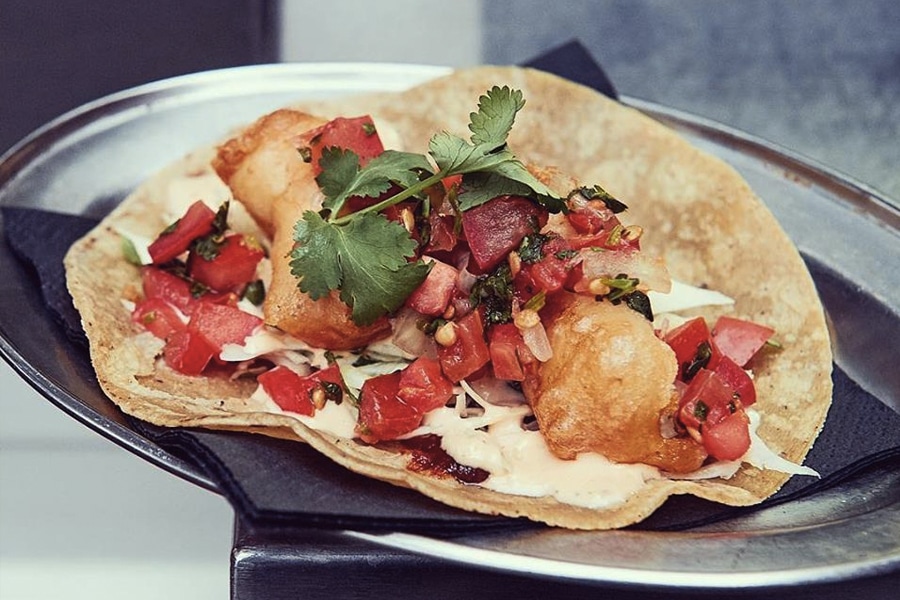 9. Radio Mexico
Radio Mexico's casual eatery in Melbourne serves up Mexican street food from their custom-built 'carro de tacos'. Walk-ins are welcomed here, so grab a menu and have a cheeky beer and a taco or order a bunch of share food in a group. Plus, 2-for-1 Margaritas on Mondays are a good enough excuse to check this place out.
Address: 11-13 Carlisle Street, St Kilda VIC 3182
Phone: +61 3 9534 9990
Trading hours: Mon-Thu 5pm-10:30pm, Fri-Sun 12pm-11pm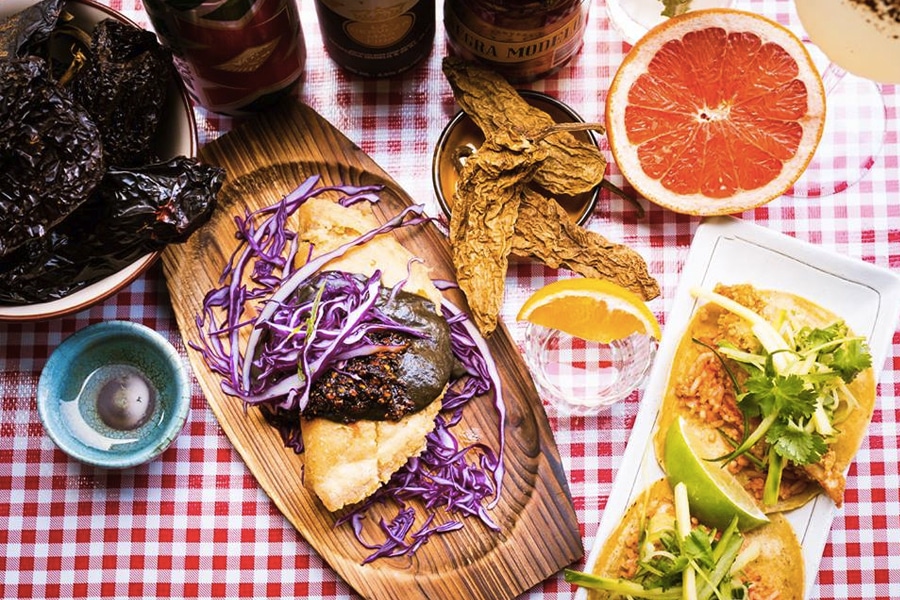 10. Bodega Underground
This little underground spot is the perfect place in Melbourne to grab some Mexican food. Bodega Underground is (as you can probably guess) in a basement. It's got you covered for all your favourite Mexican dishes including, octopus tacos, sweet and spicy pork carnitas, prawn ceviche and totopos with guacamole. Not to mention the impressive wall lined with 70 mezcals and 20 tequilas.
Address: 55 Little Bourke Street, Melbourne VIC 3000
Phone: +61 3 9650 9979
Trading hours: Mon-Tue 4pm-3am, Wed-Fri 12pm-3am, Sat-Sun 11:30am-3am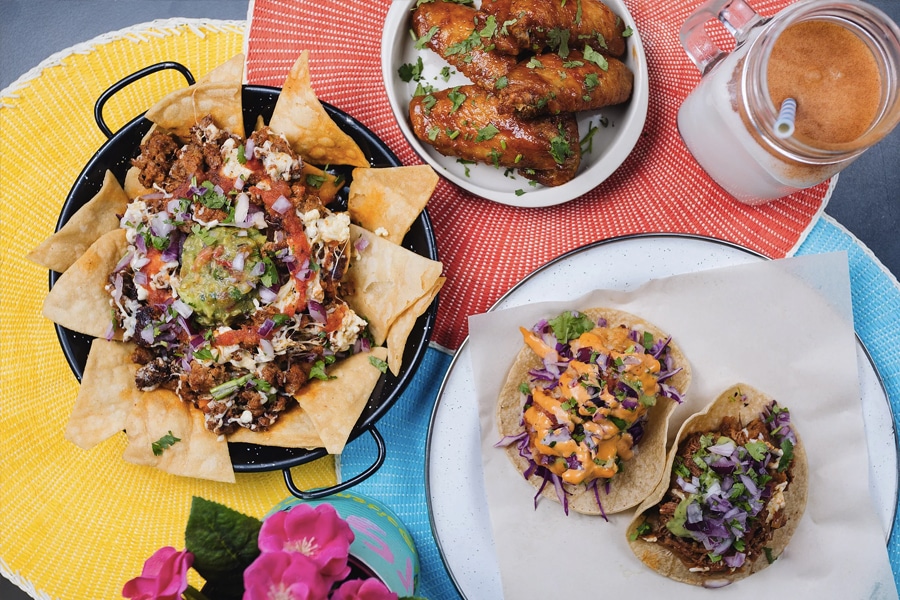 11. Si Senor Art Taqueria
Headed by Mexican chef Cindy Flores, Si Senor Art Tequeria, one of the best Mexican restaurants Melbourne offers, is an art-filled, neon-infused space for some good Mexican food. Cheese oozing burritos, pulled beef brisket tacos, zesty prawn ceviche and re fried bean frijoles are just some of the offerings you can expect. Pair with an imported cerveza or a classic mojito.
Address: 193 Carlisle Street, Balaclava VIC 3183
Phone: +61 3 9995 1083
Trading hours: Mon-Tue 4pm-9pm, Wed-Sun 11:30am-9:30pm

You'll also like:
20 Places for the Best Outdoor Dining in Melbourne
Catch of the Day: 15 Best Fish and Chip Shops in Melbourne
12 Best Specialty Coffee Shops in Melbourne for Your Daily Caffeine Fix