8 of Sydney's Most Exclusive Private Members' Clubs
The most exclusive private members' clubs in Sydney vary in history and purpose. Some strive to connect entrepreneurs, a space for top business leaders to foster the ultimate network; others are sleek private bars, hidden from view from the average punter; while others still are the last remaining strongholds of the true old-boys clubs, some of which have only recently deviated from strict membership standards.
Many of these clubs have seen their fair share of controversy, with accusations of discrimination, racism and sexism somewhat tainting their public image. Some of these establishments keep a very low profile, and all of them by their very nature take privacy and secrecy very seriously, which does little to quell allegations of controversial behaviour.
Behind the doors of the most exclusive private members' clubs in Sydney, billion-dollar deals are negotiated, business and social networks forged, and, in some instances, celebrities, supermodels and the ultra-rich rub shoulders and play in utmost privacy. If you've ever been curious about the history and activities of these exclusive private members' clubs, read on as we pull back the curtains to get a brief glimpse into these mysterious establishments.
You'll also like:
31 Best Bars in Sydney for a Fun Themed Night Out
20 Best Hidden Bars in Sydney
17 Best Sunday Sessions in Sydney

1. CUB Club
Talk of business matters inside some of the clubs on this list gets you thrown out quicker than you can say 'would you pass the Grey Poupon'. At CUB, business talk is the name of the game. CUB Club – or the Club of United Business – is a space where some of Australia's top entrepreneurs and business leaders get together to build the ultimate business network. Fusing the old-world exclusivity of a private club with the collaborative power of a co-working space, CUB heralded a new age for the private members' club when it opened the doors to its Sydney headquarters in 2014. CUB Club is one of the most widely-respected business clubs Sydney has to offer.
Address: 3 Kings Cross Rd, Darlinghurst NSW 2010
Phone: +61 2 9361 6142
Hours: Mon-Thu 8am-8pm, Fri 8am-10pm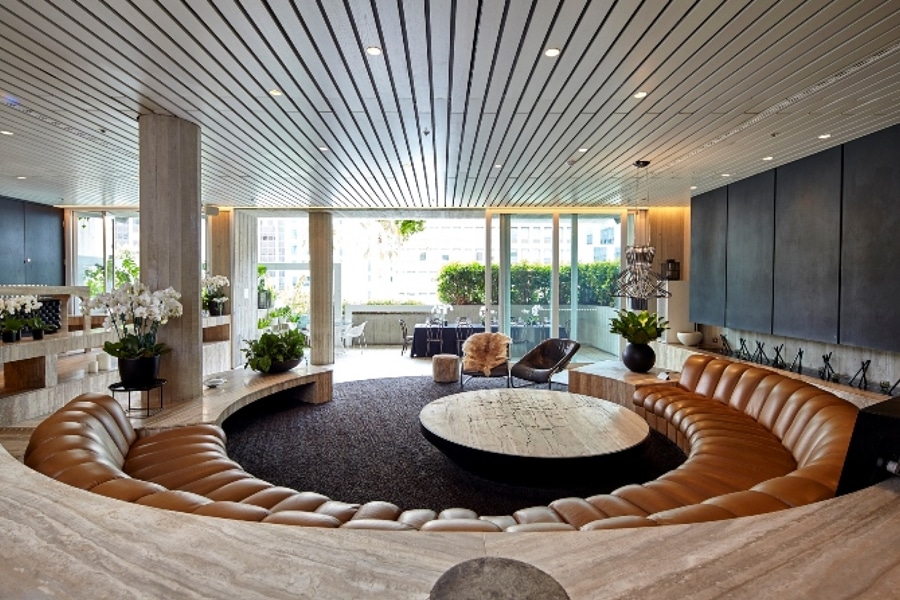 2. Level 6, Ivy
The location may not be so secret, but that's the only giveaway an outsider can hope to expect from Level Six. Located on, you guessed it, the sixth floor of the Ivy complex on George St, this invite-only members' club is sealed off to all but those who hold the black laminated key card and fork out the annual $5500 membership fee. Secrecy and absolute privacy is the name of the game, so guests – who range from celebrities to top corporate members and CEOs to big-name guests of owner Justin Hemmes – can be assured their activities are kept under wraps. Media is strictly forbidden, so don't expect any tell-alls to hit the tabloids any time soon.
Address: Ivy Complex, George Street, Sydney
Phone: +61 2 9240 3000
Hours: Mon-Sat 12pm-late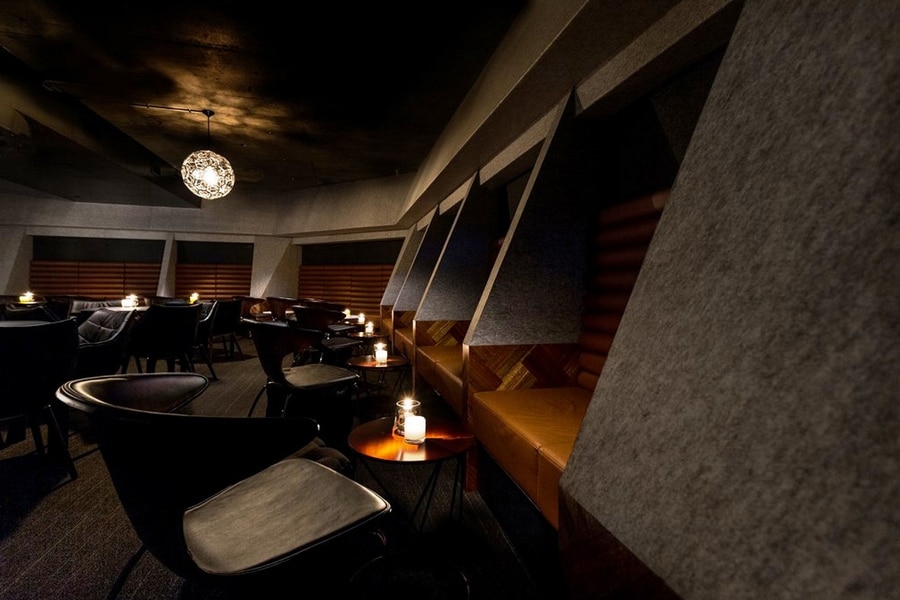 3. Magazin
Discretion is key at Magazin – a members-only, 70-seat bar set behind an inconspicuous steel door on William St in Darlinghurst. The philosophy behind this exclusive bar is to provide members with a quiet place to unwind with fantastic cocktails and muted conversations. The architecture reflects the minimalistic and pragmatic ethos of the venue; there's no clutter, no excess, everything serves a purpose. Membership is less about exorbitant fees and more about who you know, a referral from an existing member or a good word from one of the owners or head bartender will go a long way.
Address: William Street, Darlinghurst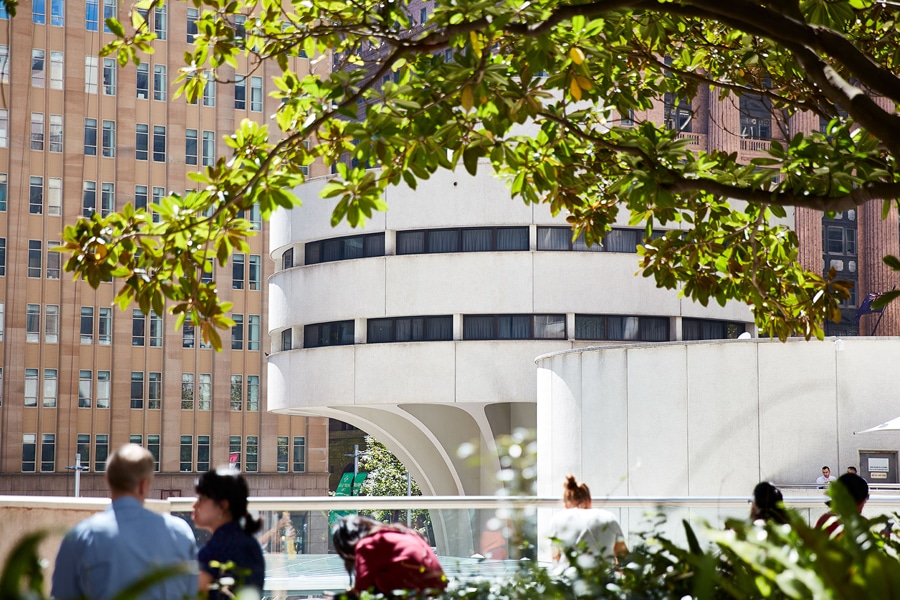 4. Commercial Travelers Club
You know that mushroom-shaped architectural oddity in Martin Place, the one that kind of looks like a spaceship? Well, there's something inside that building, and that something is the Commercial Travelers Association Business Club. It was established as a place for travelling businessmen to rest their weary heads for a surprisingly reasonable rate considering the prime inner-city real estate. Beneath the rooms, the scarlet-carpeted, timber-veneered dining room and bar appear stuck in the golden era of the late 1960s. The bistro does a mean no-frills rib-eye or chicken schnitty, best enjoyed with a tall bottle of Crown Lager, for old times sake.
Address: M.L.C Centre, Martin Pl, Sydney NSW 2000
Phone: +61 2 9232 7344
Hours: Mon-Wed 11:30am-4:30pm, Thu 11am-7pm, Fri 11am-9pm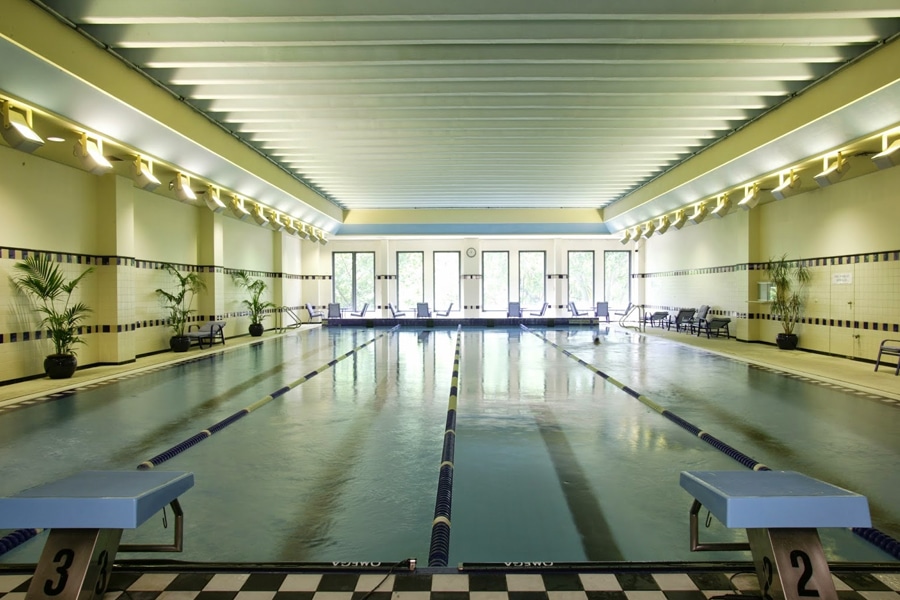 5. Tattersalls Club
Founded in 1858 as a horse-racing club, the Tattersalls Club was one of the last private members' clubs in Sydney to hold on to the contentious title as a true boy's club. Their enduring stubbornness to exclude the fairer sex did not do much to endear the club to women, and many opine this exclusion contributed to their near-bankruptcy in 2011. However, a historic vote in 2013 reversed the long-standing ban, and now men and women enjoy the club's billiard tables, gym, pool and private bars side by side.
Address: 181 Elizabeth St, Sydney NSW 2000
Phone: +61 2 9264 6111
Hours: Mon-Fri 5:30am-8:30pm, Sat 7am-5pm, Sun 8am-5pm
6. The Cabbage Tree Club
Accusations of elitism, sexism and racism have long plagued the elusive Cabbage Tree Club, one of the most exclusive private members' clubs in Sydney. It's been called an outdated bastion of the old "White Australia", a place where private school old boys can come together and wag their chins, reminiscing on the good ol' days. Membership to this elite men-only club will set you back a cool $10 000, yet the financial barrier is almost trivial when compared to some of the more stringent requirements to becoming a Cabbage man. The Cabbage Tree Club is one of the finest private clubs Sydney, Australia has to offer.
Address: 31/32 Ocean Rd, Palm Beach NSW 2108
Phone: +61 2 9974 1288
7. The Australian Club
The oldest private gentlemen's club in the southern hemisphere was established in 1838 as a place where the Victorian elite could escape the strains of life and relax well out of sight of the unwashed riff-raff roaming the city streets. Nowadays, The Australia Club club boasts an extensive library, a fully equipped gym, a dining hall capable of hosting up to 80 guests, and reciprocal arrangements with other private members' clubs nationally and internationally. You'll find some notable names on their books, including former Prime Minister John Howard, James and Kerry Packer, and Cardinal George Pell, to name but a few. The Australian Club is one of the most exclusive private members' clubs Sydney has to offer.
Address: 165 Macquarie St, Sydney NSW 2000
Phone: +61 2 9229 0400
8. The Queen's Club Sydney
When it comes to private clubs, Sydney, Australia has plenty of options for men. One of the few women-only private members' clubs in Australia, The Queen's Club Sydney likes to keep out of the limelight to ensure the privacy of its esteemed membership. The club, established in 1912, was founded as a space for country and city women to rest and socialise away from the men in their lives. That sentiment carries into modernity, with the club specialising in private entertaining and dining for the influential ladies they boast as members and their guests.
Address: 137 Elizabeth Street, Sydney 2000
Phone: +61 2 9264 1171
You'll also like:
20 Best Beer Gardens in Sydney
13 Best Gin Bars in Sydney
19 Best Steak Restaurants in Sydney