Australia's Best Stock Trading Platforms & Brokers
If you're looking to join the high risk, high reward world of online share trading, you're going to want one of the best stock trading apps in Australia. Down under, there is a multitude of investment apps and trading platforms that will allow you to trade stocks both domestically and internationally. But what is Australia's best share trading platform?
Well, it depends on what you are looking for in a broker. Whether you're the next Warren Buffett, or just wanting to know the best ASX shares to buy right now, read on for the best online stock trading apps in Australia.
You may also like:
How to Buy Stocks: A Guide to Investing for Beginners
What is a Recession and What Does It Mean for Aussies?
Get Trading For $5 With Aussie Start-Up Superhero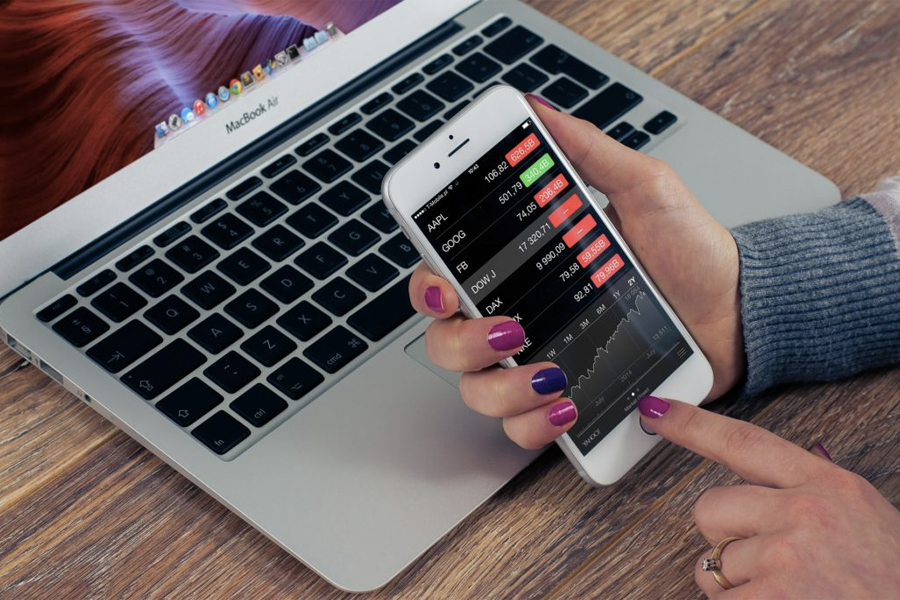 Online Stock Trading Basics
When a company is trying to gain capital (financial investments, money, mullah, etc.) they will sell shares of the business. Through the purchase of these shares, you take on a level of ownership in the business. The shares we'll be talking about here won't get your name on the door of the company, but in return for your investment, you'll receive dividends. Dividends are financial returns on your investment and vary depending on the success of the business and the number of shares you own.
Over time, the value of your shares will fluctuate depending on the success of the business, making them more or less valuable than when you first purchased them. This is where the fun of stock trading begins. The key money-making factor of stock trading is knowing when to sell so that you'll receive a higher return on your initial investment. For example, if we purchased shares for $1, and the market has those same shares now valued at $10, you can sell your shares and make $9 profit from your initial investment. While this all sounds great, the fluctuation of share value is what makes share trading so risky. If your shares lose value, or you miss the peak where they were at their most valuable, you may be at risk of diminishing returns of your investment.
If this extremely simplified explanation of stock trading hasn't turned you off the practice, you'll need a few things before you start purchasing. To trade stocks in Australia, you'll need a brokerage account with an Australian stockbroker. This is the account that will pay for your shares, and also hold any returns and dividends. You can take these funds out at any time, for a fee (more on this to come). From here, you and your broker can choose businesses to buy shares in and play the game that is online stock trading.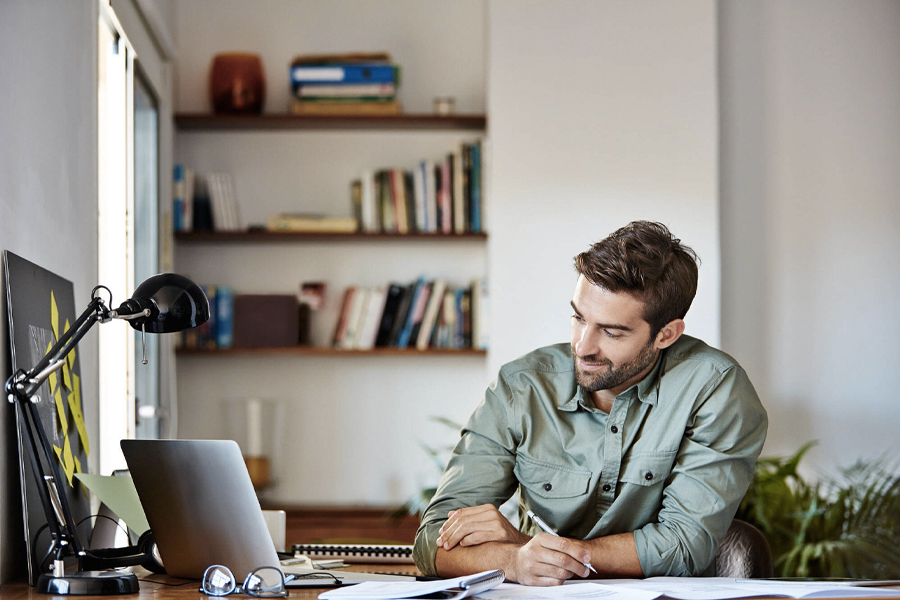 What To Look For In a Good Stockbroker
Now that we've got the basics understood, you need to know what to look for to find the best stock trading apps Australia has to offer. The key factors for in determining the best online stock traders are as follows:
Cost
If you want to make money from stock trading, you don't want to be spending half of it on your broker. When looking for a good broker, it's important to read the fine print and know what commission structures they'll be charging you under, as well as how often you'll be charged. If you're not planning on trading often, the regular cost of a broker can be a real stinger. If, on the other hand, you're planning on trading consistently, look for discounts, benefits, and extra support that your broker can provide as part of their services, to get the best bang for your buck.
Services
If you're paying for their service, you may as well get the best your broker can provide. A good broker will provide research on stocks to watch in Australia and trading tools to help you with your investments. For beginners, the IG Group offers trading videos, and Westpac offers free reports and recommendations to their clients. If you plan on trading stocks overseas, it's also important to make sure that your broker can provide these services to you. You'll want a broker with experience in overseas stock trading, as it's a very different game to the Australian stock market.
Security
Finally, security. No matter the size of your investments, you'll want to guarantee that your assets are safe with your broker. A two-factor login system should be a priority when considering stockbrokers. Going with a reliable and credible stockbroker can also protect your investments. An example of such a broker is CMC Markets, which has been rated as Canstar's Broker of the Year for eight years straight.
Best Trading Platform Australia
When it comes to selecting the best investment apps Australia has to offer, the familiar names do make an appearance. Big banks have historically held significant weight in the sector and until recently, were the only viable option for investing in shares Australia had to choose from. In the 21st century, however, smaller players have entered the market, providing a unique perspective. While there is no Robinhood trading in Australia just yet, share trading apps such as CMC Markets and Etoro offer Australian stock market news and advice, alongside the personalised service. Whatever you plan on investing in, there will be a stock trading app in Australia that will let you do it.
Here is a list of the 14 best investment apps Australia has to offer.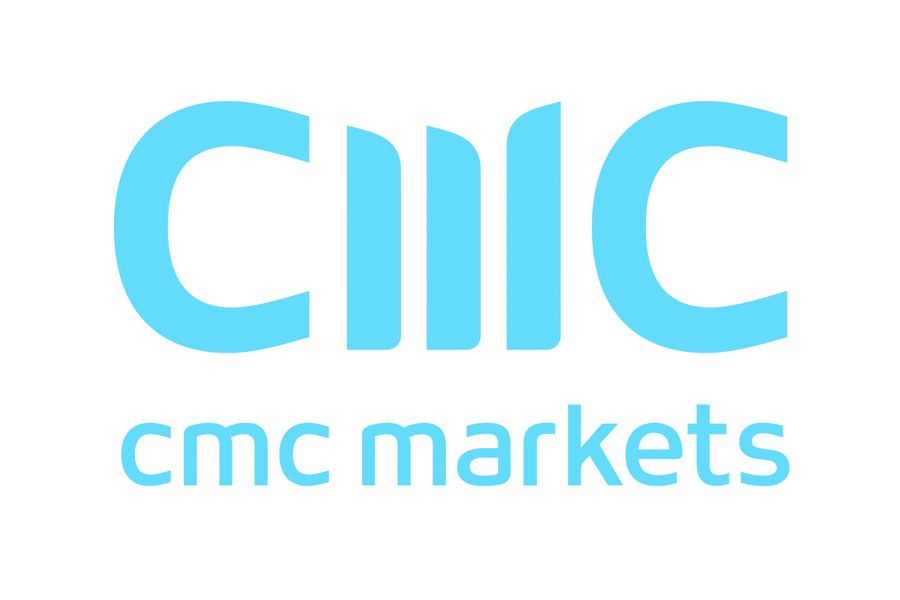 1.CMC Markets
As Australia's leading investment app, CMC Markets has proven to be a major winner for beginner traders. The app allows you to buy and sell shares from your mobile using all order types, including conditional and linked orders. CMC Markets also offers customers in-depth advice and information, meaning you can stay on top of the Australian share market today, rather than try and catch up on yesterday's news. Additionally, this stock trading platform has $0 brokerage on global stocks, meaning it charges no commissions to trade stocks listed in the US, UK, Germany or Japan.
Owner: Peter Cruddas
CEO: Peter Cruddas (2013–)
Founder: Peter Cruddas
Founded: 1989
Revenue: 252 million GBP (2020)
Headquarters: London, United Kingdom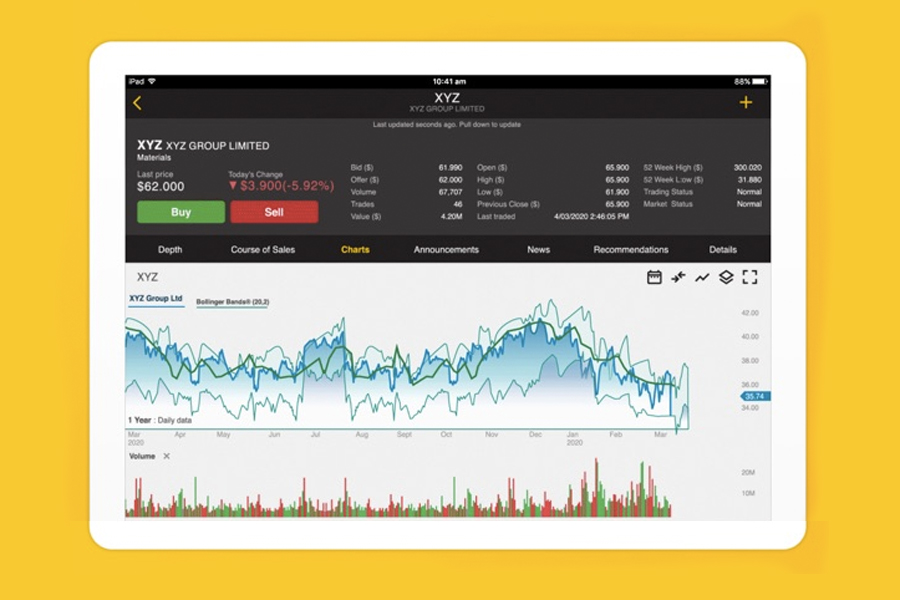 2. CommSec
As one of the best stock trading platforms Australia has to offer, CommSec houses a host of features for beginner traders. The app allows you to connect with brokers to buy and sell shares, view and trade on live prices as well as keep up to date on which stocks to watch in Australia. Even better, the CommSec stock trading app is free to download for people who have CommSec Trading accounts and there is no inactivity or subscription fee for Aussies.
Traded as: ASX: CBA
Founded: 1995, Sydney
Headquarters: Sydney
Parent organization: Commonwealth Bank
Subsidiary: Share Direct Nominees Pty Limited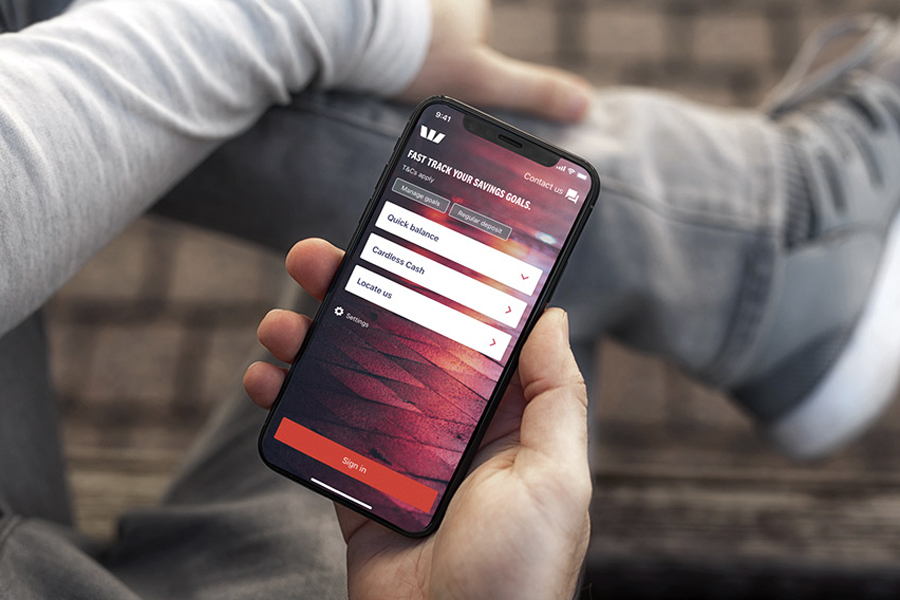 3. Westpac
Westpac has become a leader in the online trading space over the last few years and it's not hard to see why. The app allows you to trade shares, warrants, exchange-traded funds (ETFs) and exchange-traded commodities (ETCs). Users can create editable watchlists, view live quotes and Australian stock market news in order to stay up to date on all the latest. Additionally, with the Westpac investment app, you can view all your holdings and set up a host of customised alerts.
Specialties: ETFs, ETCs
Headquarters: Sydney
Revenue: 20.65 billion AUD (2019)
Subsidiaries: St. George Bank, Bank of Melbourne, BT, MORE
CEO: Peter King (2 Dec 2019–), Brian Hartzer (2 Feb 2015–)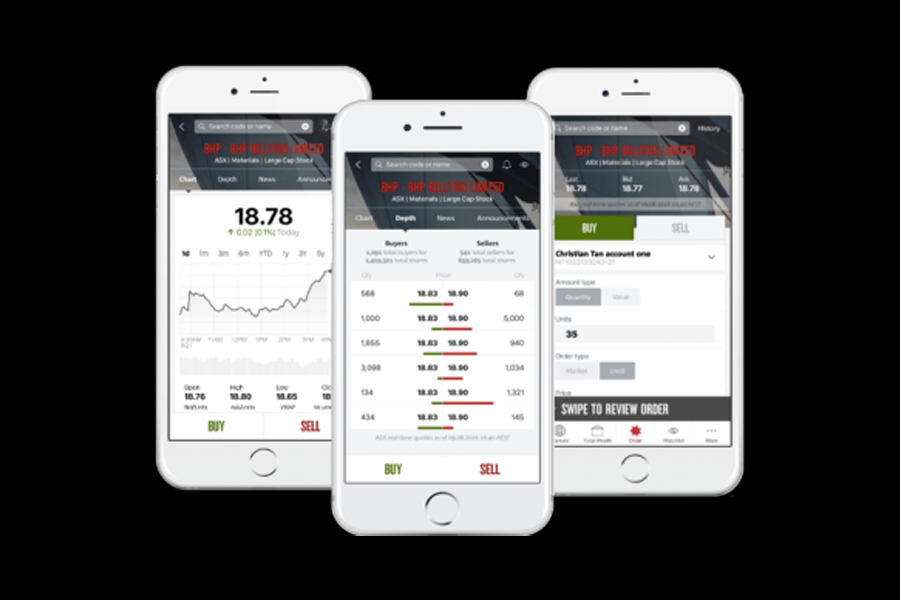 4. NABTrade
Another one of the big banks stepping into the online stock trading market, NABTrade offers users a fairly intuitive experience. The Australian investment app lets clients buy or sell shares from their smartphone, with the ability to place contingent orders, access live prices, market depth and charts. You can also view your Trading Account holdings, view your orders and order status, as well as see the top ASX gainers and losers, giving you greater insights into the best ASX shares to buy right now.
Specialities: Australian stock market advice, Domestic trading
Headquarters: Melbourne
Parent organisation: NAB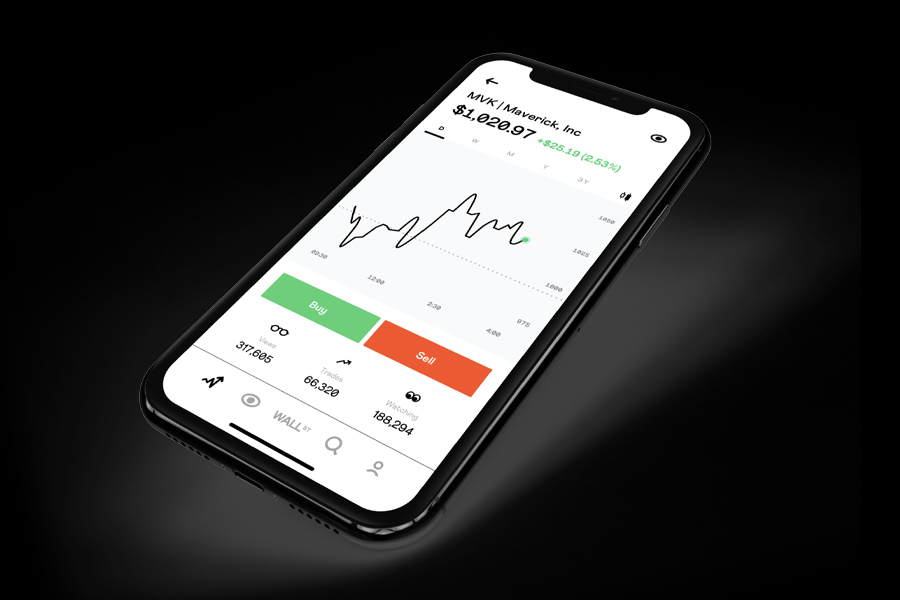 5. Stake
Focusing mainly on US-listed stocks, Stake is a great way for Aussie investors to get into the foreign market. One interesting thing to note is that instead of charging a brokerage fee, Stake charges a fee to exchange your Australian Dollars into US Dollars. Typical US broker fees from Australia range from $20 – $50 per trade. Best of all, Stake has an FX spread of 0.7%, making it a competitive platform for US trading.
Specialities: CFD trading, Forex, Share trading
Founded: 2017, Australia
Founder: Matt Leibowitz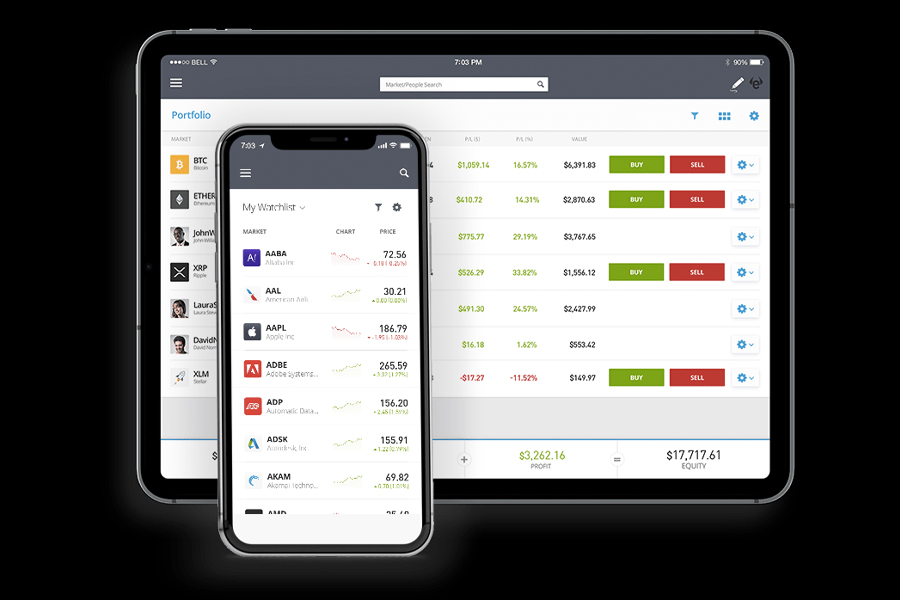 6. Etoro
Online trading site eToro focuses primarily on social trading. eToro gives traders and investors access to more than 2,000 different financial assets, including stocks, cryptocurrencies, ETFs, indices, currencies and commodities. All of these can be invested in both with and without leverage, giving almost anyone access to short-, mid- and long-term investment options.
Specialties: Social trading, ETFs
Founded by: Yoni Assia, Ronen Assia, David Ring
Headquarters: London, Limassol, Tel Aviv-Yafo
Founded: 2006, Tel Aviv-Yafo, Israel
Parent organization: eToro Group Limited
Executives: Yoni Assia, Ronen Assia, Robert Francis, Santo Politi, Eddy Shalev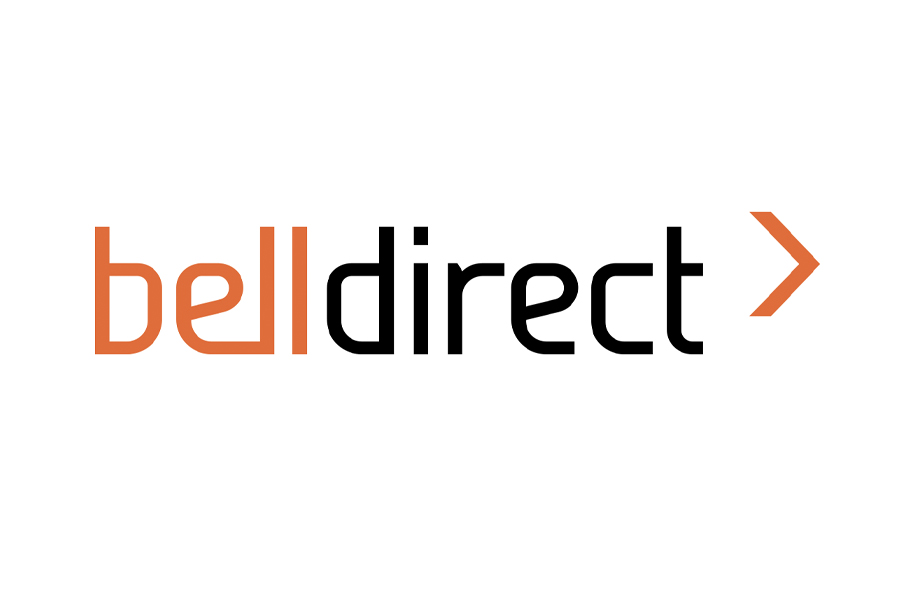 7. Bell Direct
A web-based stock trading platform, Bell Direct is a great option for new users. The simple app is intuitive and provides a host of great features, including real-time data and market depth. Users also score access to live news feeds and company announcements, edit watch screens and track your portfolio.
Founded: 2006
Parent organisation: Bell Potter
8. ANZ
Focusing primarily on ASX shares and insights, the ANZ investment app is a good place to start for those just getting into online trading in Australia. ANZ Share Investing lets you identify, secure and manage investment opportunities from around the world. The app features enhanced trading tools, charting and research, helping you make sense of investing in shares in Australia. If you are looking into investing online, ANZ is a straight-forward and streamline entry-point.
Specialties: Australian shares, Market insights
Headquarters: Melbourne
CEO: Shayne Elliott (1 Jan 2016–)
Number of employees: 37,588 (2019)
Subsidiaries: ANZ Bank New Zealand, OnePath, MORE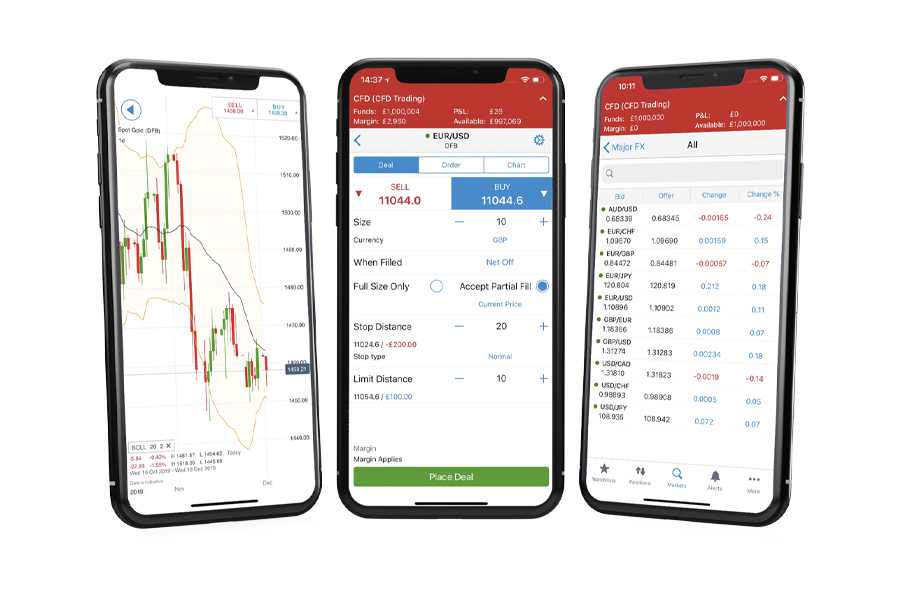 9. IG
Designed to give you a full suite of options in one inclusive app, IG is a truly mobile stock trading experience. There are even separate apps optimised for use on each of the following devices: iPhone, Android mobile, Windows phone, iPad, Android tablet and Windows tablet. Better yet, the app is completely free to download and regularly updated. That being said, this one is definitely targeted towards experienced users, as evidenced by the in-depth analysis and market segmentation. IG is focused mainly on trading contracts for difference (CFDs), a derivative product because they enable you to speculate on financial markets such as shares, forex, indices and commodities without having to take ownership of the underlying assets. IG is definitely one of the best investment apps Australia has to offer, particularly if you've had a little experience before.
Specialities: CFD trading, Forex, Share trading
Founded: 1974, London
Headquarters: Melbourne
CEO: June Felix
Revenue: £488 million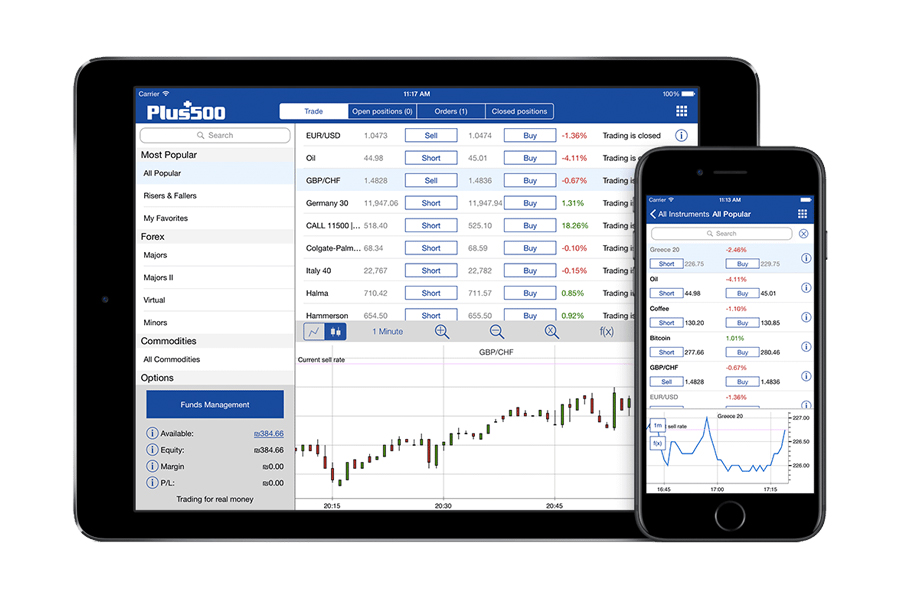 10. Plus 500
Australian investment app Plus 500 is one of the world's biggest PC CDF trading platforms. With options for traders of all levels and experience, Plus 500 offers a wider range of shares to trade without commission. That being said, if you want to trade through the platform, it usually incurs a $100 with debit/credit card or $500 for bank transfer and serves one live individual account with no corporate account available. You can withdraw your returns free of charge and there are no account keeping fees.
CEO: David Zruia (7 July 2020–)
Founded: 2008
Headquarters: Israel
Revenue: 354.5 million USD (2019)
Founders: Gal Haber, Shimon Sofer, Omer Elazari, Elad Ben-Izhak, Alon Gonen, Shlomi Weizmann
Subsidiaries: Plus500au Pty Ltd, PLUS500CY LTD., Plus500UK Limited, Plus500SG Pte Ltd, Plus500SA Pty Ltd, Plus500IL Ltd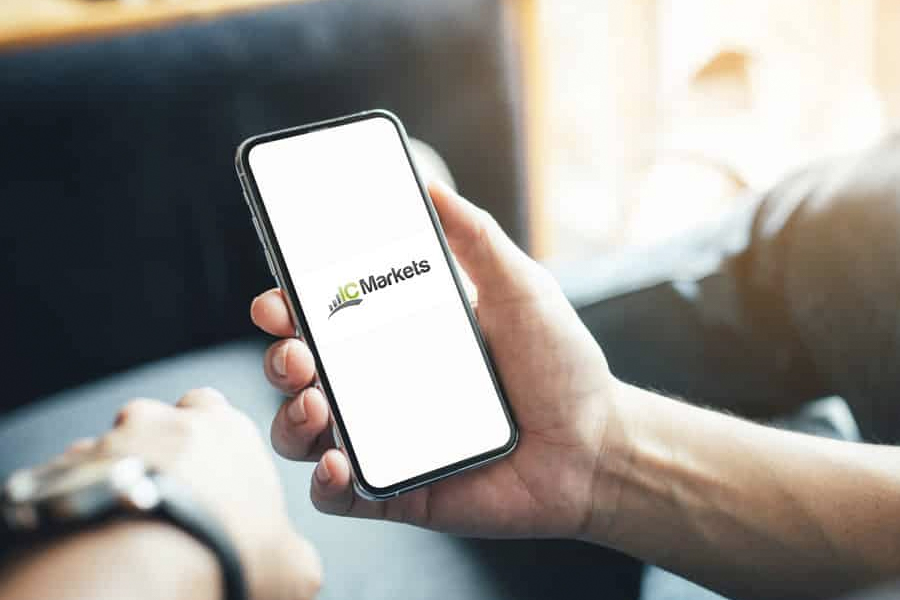 11. IC Markets
Specialising in CFD and Forex trading, IC Markets is an online investment platform for experience Australian traders. The company offers lower spreads and faster execution, meaning you can get your trading done on the go and with ease. IC Markets also has flexible leverage options offering up to 1:500, and accept deposits in 10 major currencies.
Specialties: CFD, Forex
Founder: Andrew Budzinski
Founded: 2007, Sydney
Headquarters: Sydney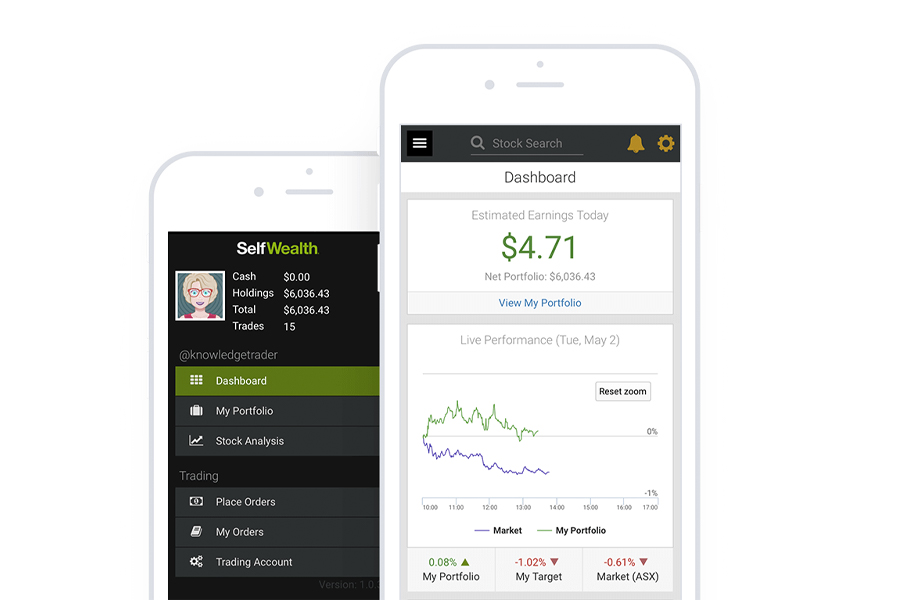 12. SelfWealth
With one of the lowest brokerage fees on the market, SelfWealth is a favourite investment app for young Aussies. There is a flat fee of $9.50 per trade, regardless of how big it is and how often you invest. The SelfWealth app also lets you log in and see Australian share market news and insights from specialists in order to help you determine the best ASX shares to buy.
Specialties: Low-cost trading, Small investments
Traded as: ASX: SWF
CEO: Andrew Ward
Headquarters: Victoria
Founded: 2011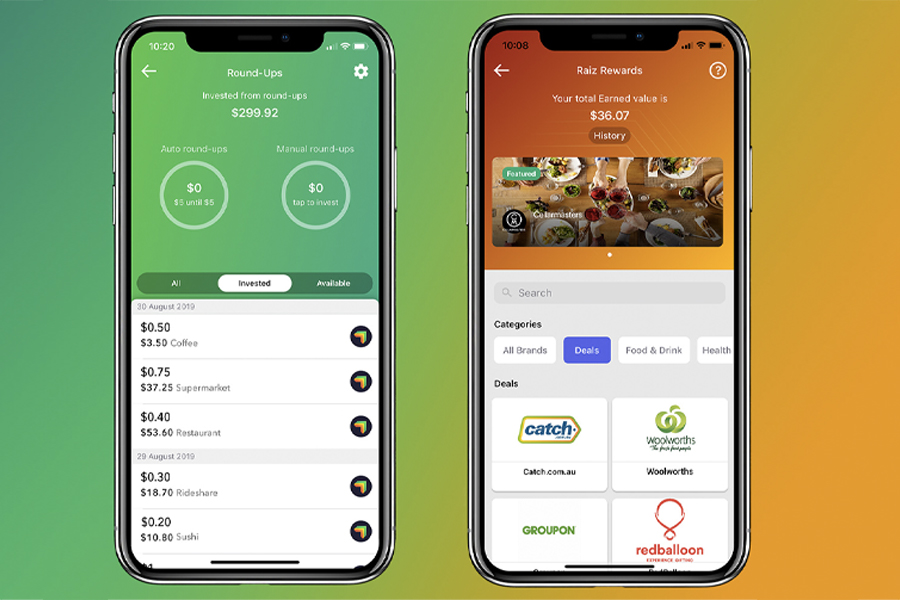 13. Raiz
Launching here in Australia back in 2016, Raiz was created for low-spend investors. With this online platform, you can invest as little as $5 with the chance to generate funds fairly quickly. The difference with the Raiz app is that it rounds up your purchases made and puts the difference (cents) into the chosen investment account. Best of all, the account keeping fee is only $1.
Specialties: Low-cost trading, Small investments
Key person: George Lucas
Headquarters: New South Wales
Founded: February 2016
Revenue: 10.3 million AUD (2020)
Users: 1,078,000+ (2020)
Subsidiaries: Raiz Malaysia Sdn Bhd, Instreet Acorns Pty Limited, Raiz Invest Australia Limited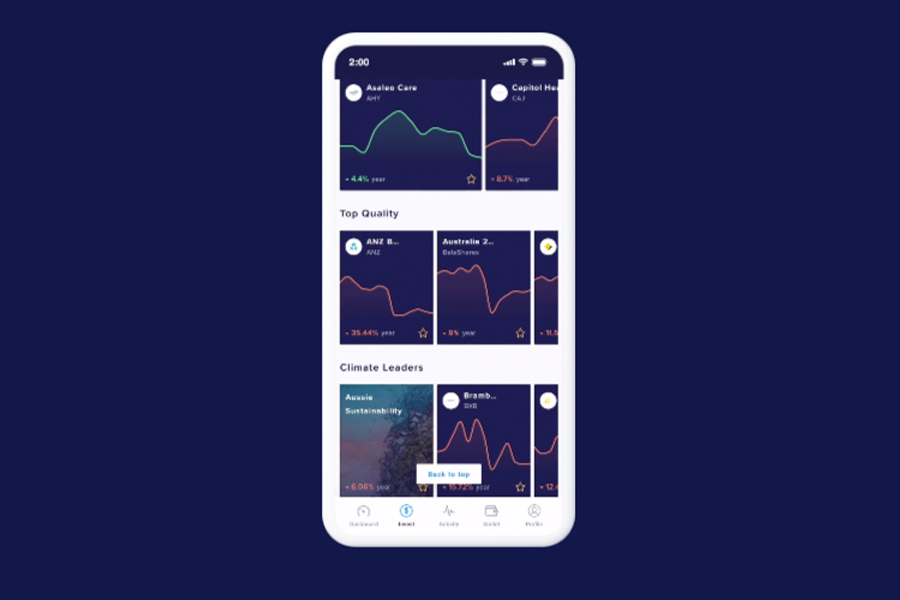 14. Superhero
Launched in 2020, Superhero is the newest investment app in Australia and one of the most heavily supported. Backed by Afterpay and Zip Pay founders, the new trading app lets you start investing for as little as $5. The company provides customers with the ability to invest in and trade ASX-listed shares and ETFs. Even better, there are no administrative or maintenance fees attached to your Superhero Wallet.
Specialties: Low-cost trading, Small investments
Founder: John Winters, Wayne Baskin
Headquarters: New South Wales
Founded: 2020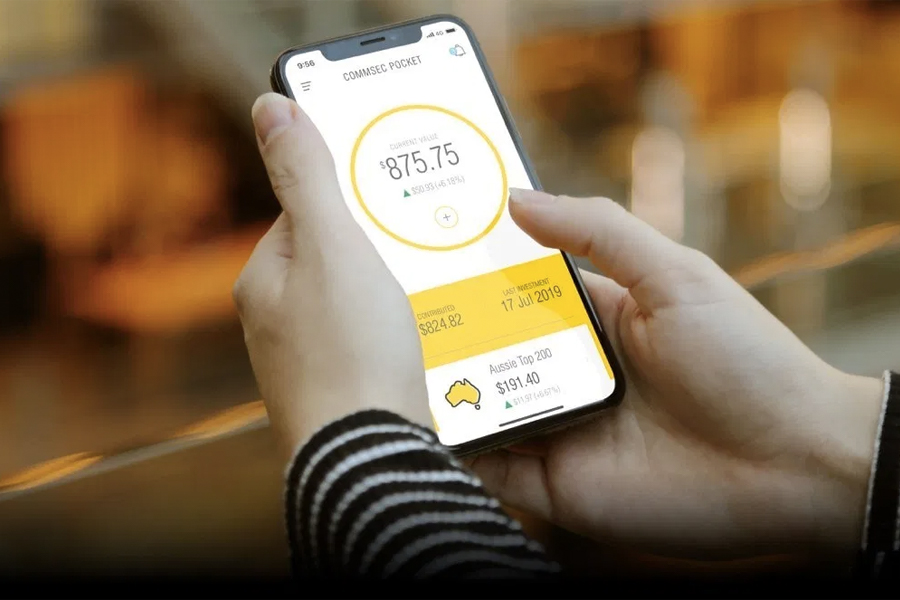 Differences Between Online Trading in the US and Australia
While the basics of online stock trading in Australia are similar to that of the US, there are a few small but important differences to consider when trading internationally. Firstly, while many Australian brokers have variable commission rates (meaning that they will vary with the size of the investment/trade) brokers in the US have a fixed commission structure. This may mean that smaller investments will cost more to the broker, a factor that is helpful to know before putting any money down. Along with these costs, the services of US stockbrokers may vary from broker to broker, when trading US Stocks from Australia. Services such as after-hour trading may not be available with your US broker, so it is important, as discussed earlier, to read the fine print and determine what services you are paying for.
While these factors may deter you from trading online stocks in the US, there are also benefits to trading abroad. In the US, a lot of brokers will offer their research and guidance for free as part of their stock trading services. In Australia, however, such research is often passed on as part of the commission fee or as optional added extras. Stock brokers in the US also have a great variety and accessibility of mobile apps, to track investments and trades. While this is not as common in Australia, Westpac Online Investing, ANZ Share Investing and CommSec all have mobile apps that can provide the same services here in Australia.
Disclaimer: The advice provided on this website is general advice only. It has been prepared without taking into account your objectives, financial situation or needs. Before acting on this advice you should consider the appropriateness of the advice, having regard to your own objectives, financial situation and needs. If any products are detailed on this website, you should obtain a Product Disclosure Statement relating to the products and consider its contents before making any decisions. Where quoted, past performance is not indicative of future performance. The user must accept sole responsibility associated with the use of the material on this site, irrespective of the purpose for which such use or results are applied. The information on this website is no substitute for financial advice.
You may also like:
How to Buy Stocks: A Guide to Investing for Beginners
What is a Recession and What Does It Mean for Aussies?
Get Trading For $5 With Aussie Start-Up Superhero
General FAQ
What is the best stock trading website for beginners?
According to Canstar, CMC Markets is the best stock trading platform in Australia. The business has managed to secure countless awards over the past few years.
What is the cheapest online stock trader?
CMC Markets provide great stock trading services at an affordable price, however, companies such as Superhero and Raiz allow you to trade for as little as $5.
Who are the most successful stock traders?
While Australia is home to a number of savvy investors, Richard Fish is perhaps the country's best investor. Alongside partner Sam Shepherd and his team, the legendary pairs trader has built a 10-year track record that is one of the best in the country.