18 Best Advent Calendars For Big Kids in 2020
Everybody loves a good advent calendar. December 25th is one of the most anticipated days of the year, so it's no wonder we eagerly countdown the days to Santa's arrival in fun and exciting ways. Throughout the years, this historic and religious tradition has been adapted to appeal to adults and children alike and many alternative advent calendars are now finding their ways onto our shelves and into our homes.
In years gone by, traditionally you would find a Santa shaped chocolate upon scratching through the foil, but now you can find a wealth of treats behind those beautiful little doors, from kid's toys and grooming products to Santa's favourite, grog. So if you are looking for something a little bit different this year, here's our round-up of the best advent calendars of 2020.
You'll also like:
2020 Christmas Gift Guide – The Stylish Man
Penfolds Australia 2021 Collection Rewards Patience with Vintage Complexity
2020 Christmas Gift Guide – Under $100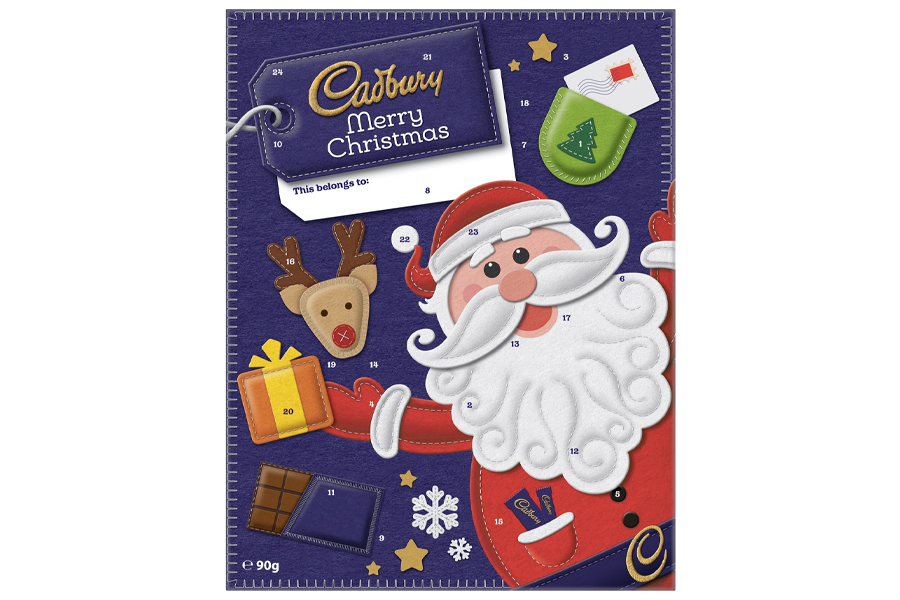 1. Cadbury Dairy Milk Advent Calendar
With a big friendly Santa on the front and miniature Christmas shaped dairy milk chocolates inside, this classic advent calendar reminds us all of our youth. Tear open those tiny numbered doors and peel back the foil to discover the delicious Cadbury goodness underneath!
Where to buy: Supermarkets, department stores
Cost: $6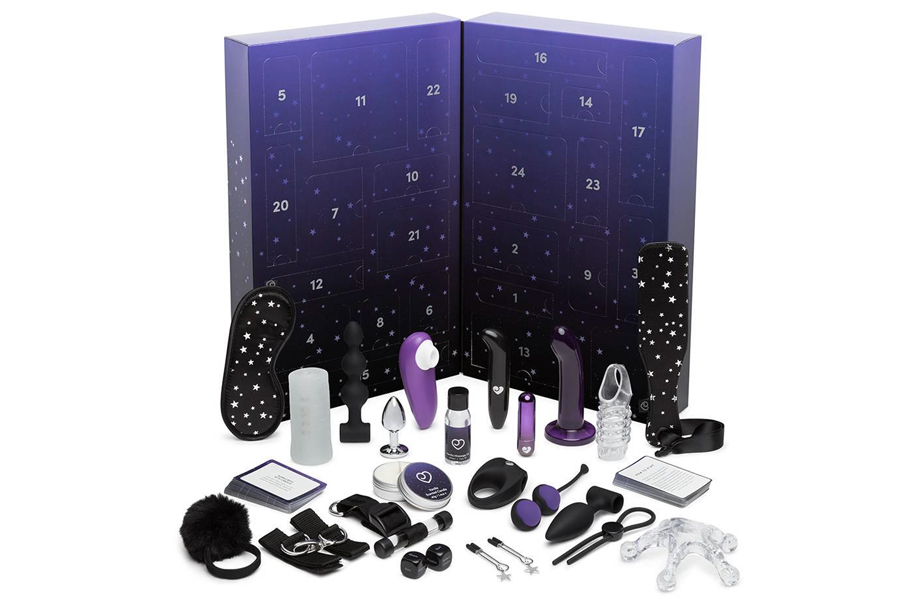 2. Lovehoney Best Sex of Your Life Couple's Sex Toy
Forget chocolate, global sexual wellness brand Lovehoney is putting a steamy twist on tradition. With the Best Sex of Your Life Couple's Sex Toy Advent Calendar, you'll score the Womanizer Starlet 2 worth $119.95 alone, along with 24-doors packed full of over $500 worth of toys and treats for just $180. So whether you've been naughty or nice this year, you can guarantee you'll end 2020 with a bang.
Where to buy: Lovehoney
Cost: $180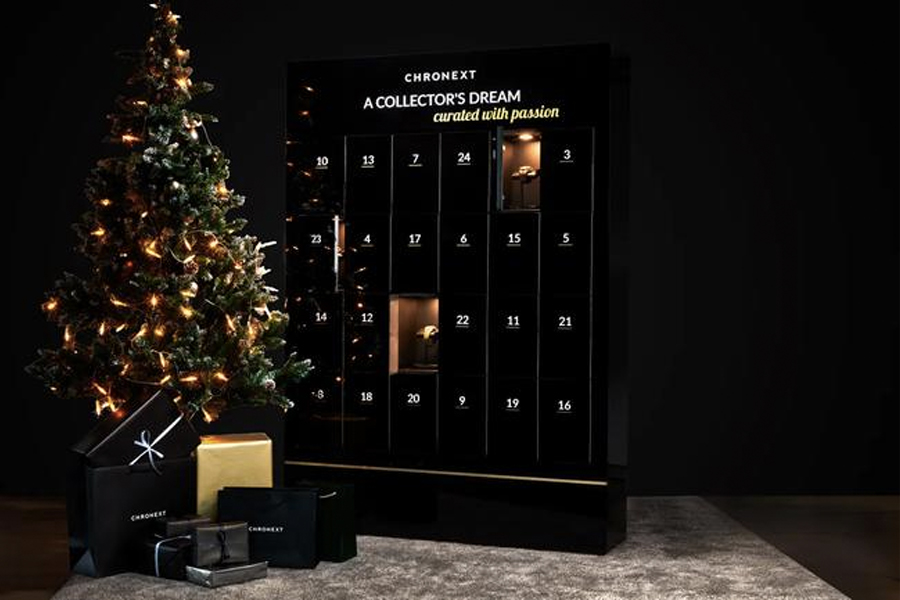 3. CHRONEXT Luxury Watch Calendar
Watch marketplace CHRONEXT has unveiled what it claims is the world's most expensive advent calendar. The near two-metre high, $2 million structure is loaded with some of the world's rarest and expensive luxury watches. According to reports, inside there is a new watch for every day leading up to Christmas eve, with timeless pieces from Rolex, Arnold & Sons and Vacheron included.
Where to buy: Chronext
Cost: $2 million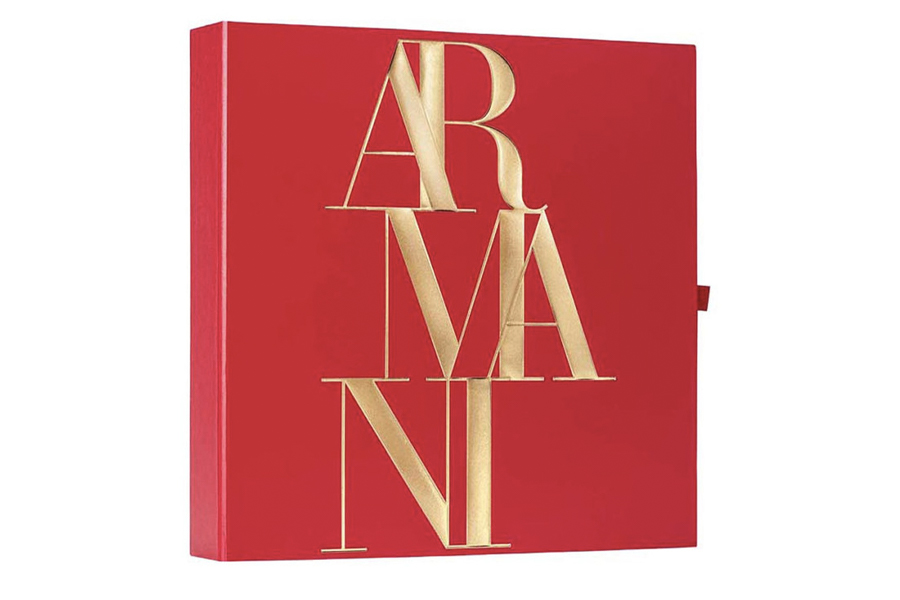 4. Giorgio Armani
Step into the refined world of Giorgio Armani with this advent calendar. Here, you'll find 24 of his most iconic products, including Si, Lip Maestro and Eyes to Kill Mascara. The advent calendar includes; six full-size products, eight fragrance products, two eye products, five lip products, two skincare products and one mirror.
Where to buy: Myer
Cost: $560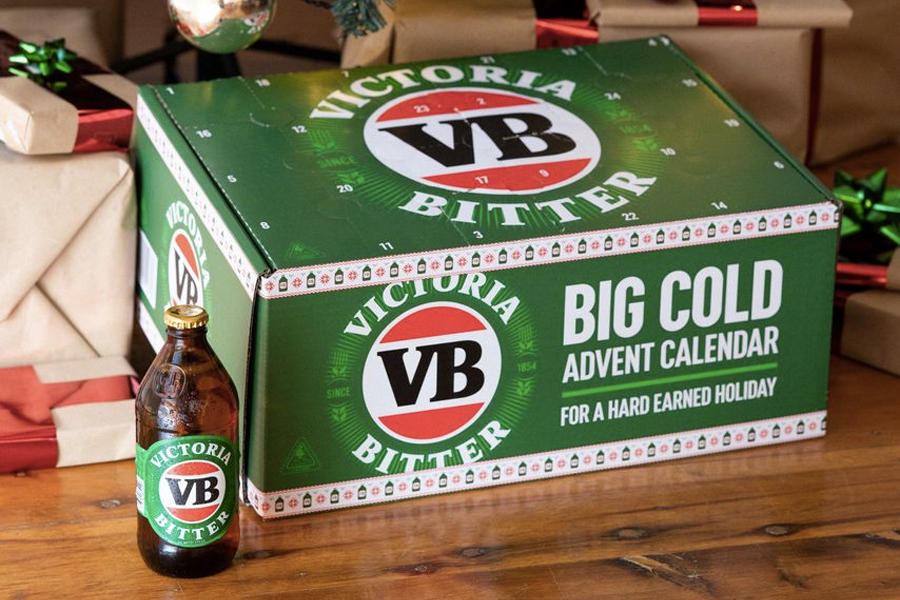 5. Victoria Bitter VB Big Cold Advent Calendar
Celebrating the end of a day at work has never been easier with the Victoria Bitter Big Cold Advent Calendar, containing, you guessed it, 24 VB's. Enjoy one each day in December in the lead up to Christmas. This limited-edition calendar comes in a Christmas themed case with 24 individual cutout holes. These holes all house a single VB stubby, counting down to the ultimate knock-off of the year, the Christmas holidays.
Where to buy: Boozebud
Price: $49.99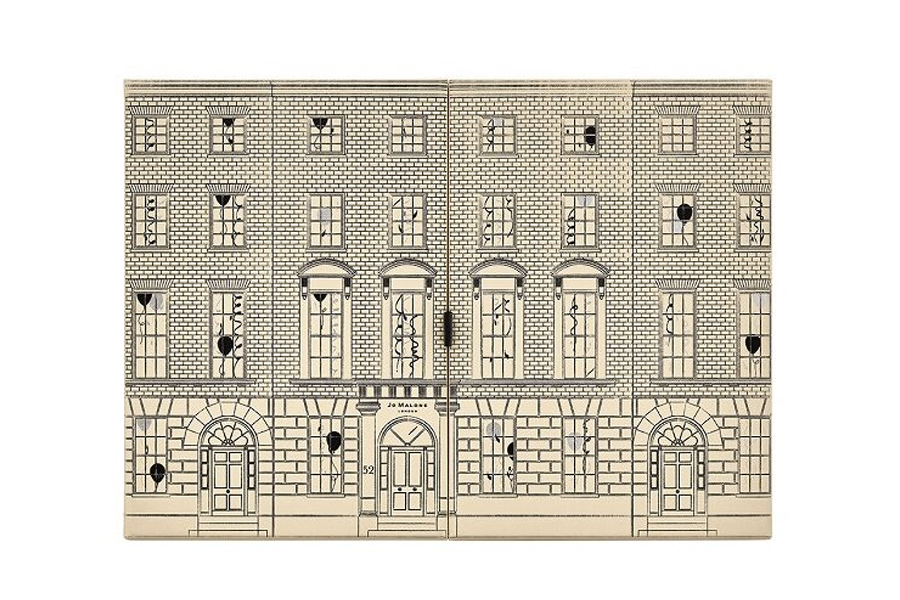 6. Jo Malone London Advent Calendar
2020 hasn't been the easiest year, so splash out and treat yourself with this advent calendar from Jo Malone. Jam-packed with travel-sized bath & body goodies, miniature candles, and punchy colognes, this calendar will have you looking super snazzy and perfectly groomed by the time Christmas Day arrives!
Where to buy: David Jones
Price: $630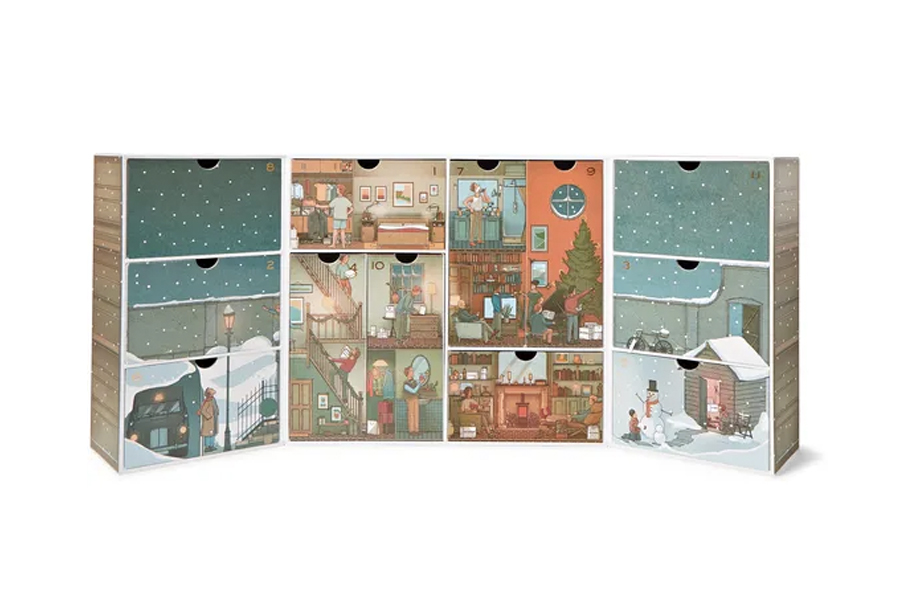 7. 12 Days of Grooming Advent Calendar
Exclusive to online menswear giant, Mr Porter, the 12 days of grooming annual advent calendar is highly anticipated year to year. With the best men's grooming products rounded up by their in house buying team, the 12 numbered doors reveal nine full-size products and 4 minis, complete with nourishing creams, oils and rejuvenating face masks. The products have a value of £447, making it the perfect gift to treat someone special.
Where to buy: Mr Porter
Price: $125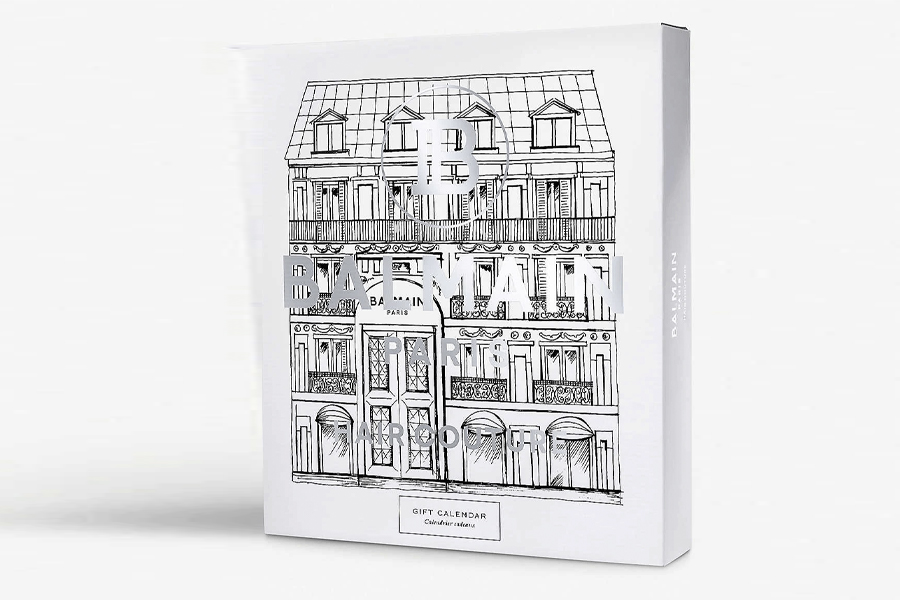 8. Balmain Paris 10 Days of Silver
This fashionable monochrome gift calendar (inspired by the silver design elements of the Balmain Fall-Winter 2019 fashion show) contains a selection of Balmain hair couture favourites. Treat your luscious locks for 12 days, with the generous selection of hair masks and styling creams.. it even includes a silver engraved pocket mirror and a Balmain comb! Must-have accessories for all your sartorial splendours and Christmas vacations!
Where to buy: AdoreBeauty
Price: $300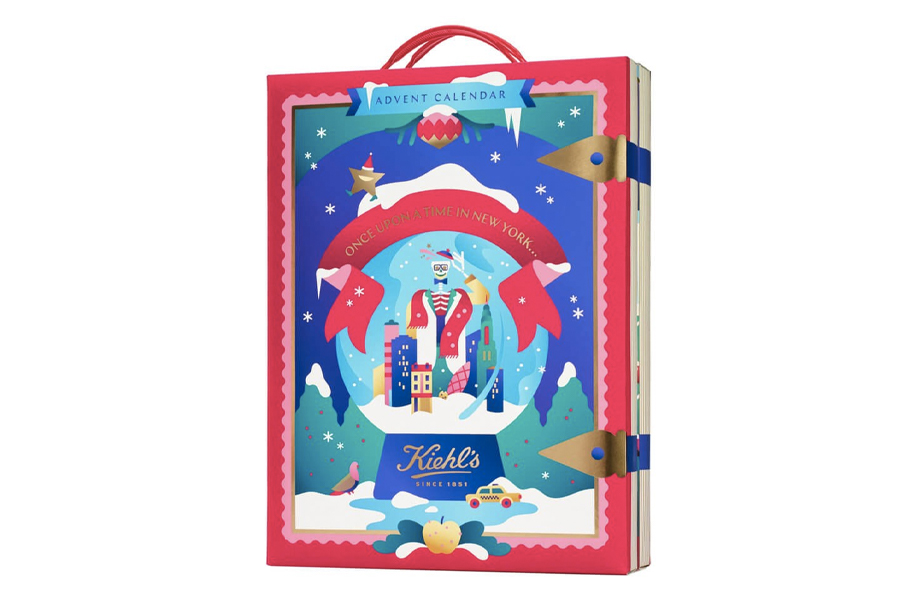 9. Kiehl's Holiday Advent Calendar
Established in 1851, Australia's favourite apothecary, Kiehl's is adding some of its own festive magic to the Christmas season. This limited-edition holiday advent calendar contains some of Kiehl's best sellers from throughout 2020, including cleansers, moisturisers, face masks, and facial serums.. perfect to treat yourself or as a thoughtful gift for a loved one or family member.
Where to buy: AdoreBeauty
Price: $100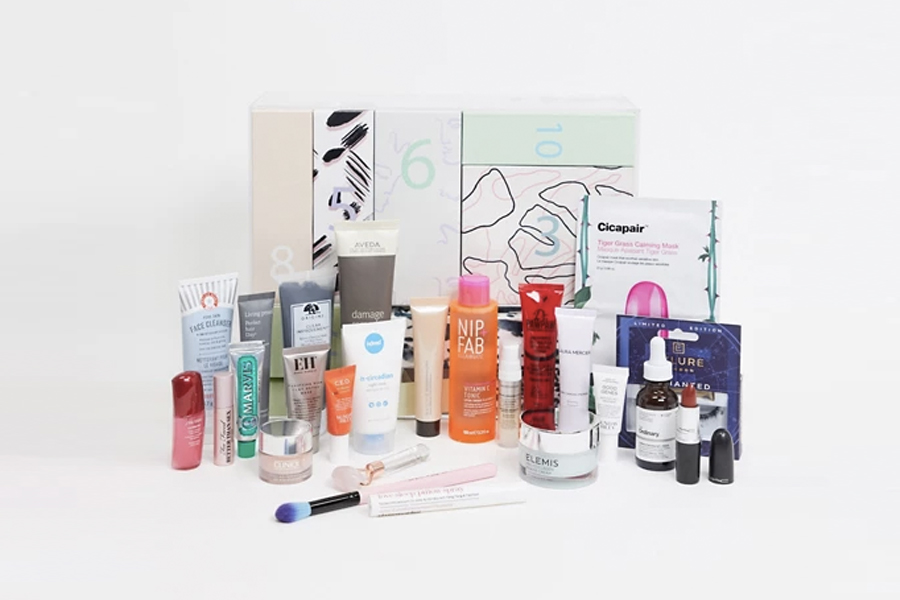 10. ASOS Face + Body 24 Day Advent Calendar
This one is for the special lady in your life…and really is the gift that keeps on giving. ASOS has designed a beautiful box, complete with handy little drawers, opening to reveal a superb selection of beauty products from the likes of Clinique, MAC and Bare Minerals. 24 days of treats, including 13 full-sized products (worth over $800!) means that the products will last way into the new year! There's also a men's version too, for the ultimate his and hers countdown to Christmas experience.
Where to buy: ASOS.com.au
Price: $150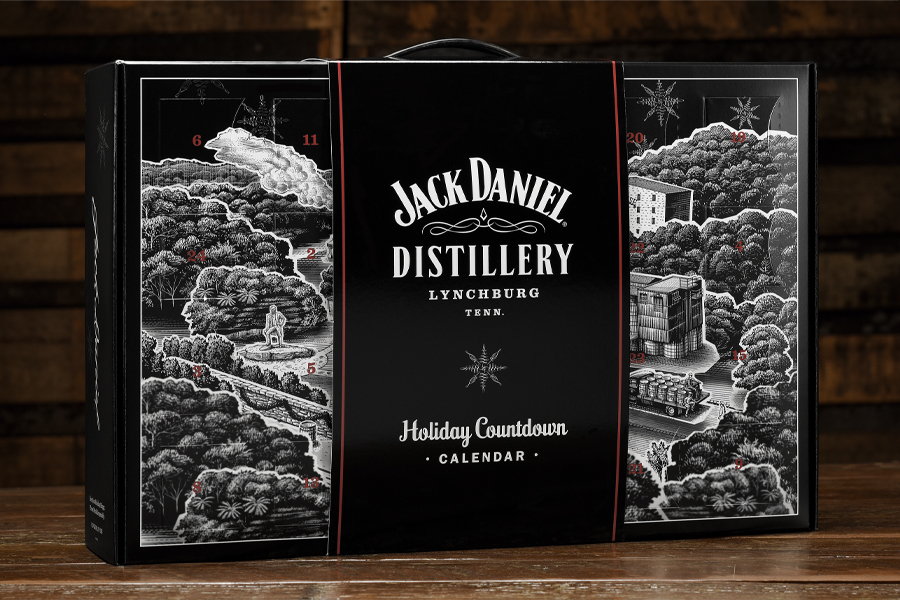 11. Jack Daniel's Holiday Countdown Calendar
Jack Daniel's Old No. 7 assists you in paving the way to Christmas in the only way it knows how.. with bourbon. The 2020 calendar is stuffed with 20 miniatures of hand crafted Tennessee bourbon.. what more could you ask for? Four exclusive JD mini gifts are included too! Because everybody needs a day off Bourbon..don't they?
Where to buy: Catch.com.au
Price: $133.99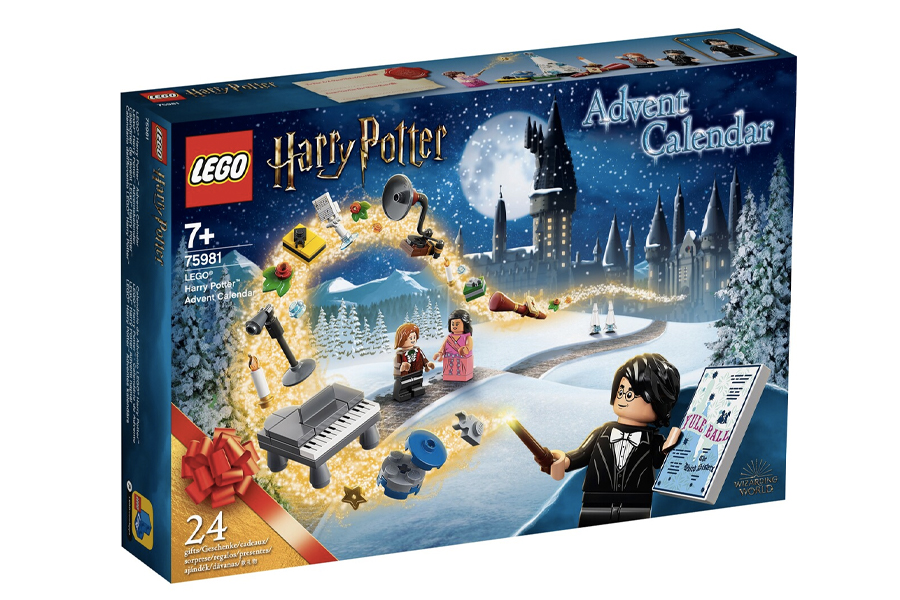 12. LEGO Harry Potter Advent Calendar
Build up to Christmas (geddit?) with 24 exclusive LEGO® Harry Potter™ toys. Open the magical doors to reveal a Harry Potter surprise every day. By the 24th day, you'll have enough toys to create a magical Yule Ball and play out endless Hogwarts™ holiday adventures.
Where to buy: Catch.com.au
Price: $49.99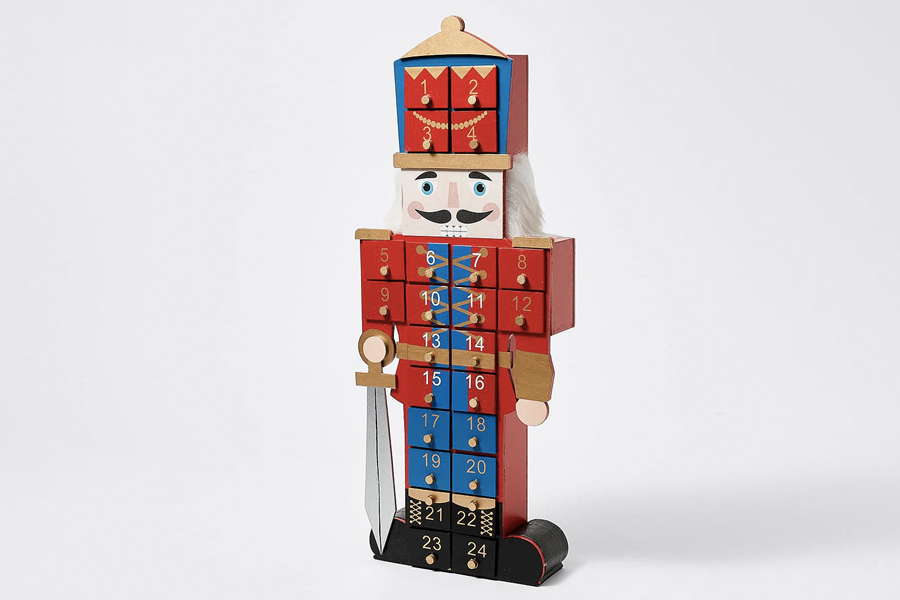 13. Target Christmas Nutcracker Traditional
Count down the days to Christmas with this wooden nutcracker calendar with sturdy pull-out drawers, beautifully painted in traditional colours of red, gold, and royal blue. This advent calendar can be customised as a gift for any age, as the drawers are all empty for some lovingly personalised gifts! It can also be repurposed year after year.
Where to buy: Catch.com.au
Price: $29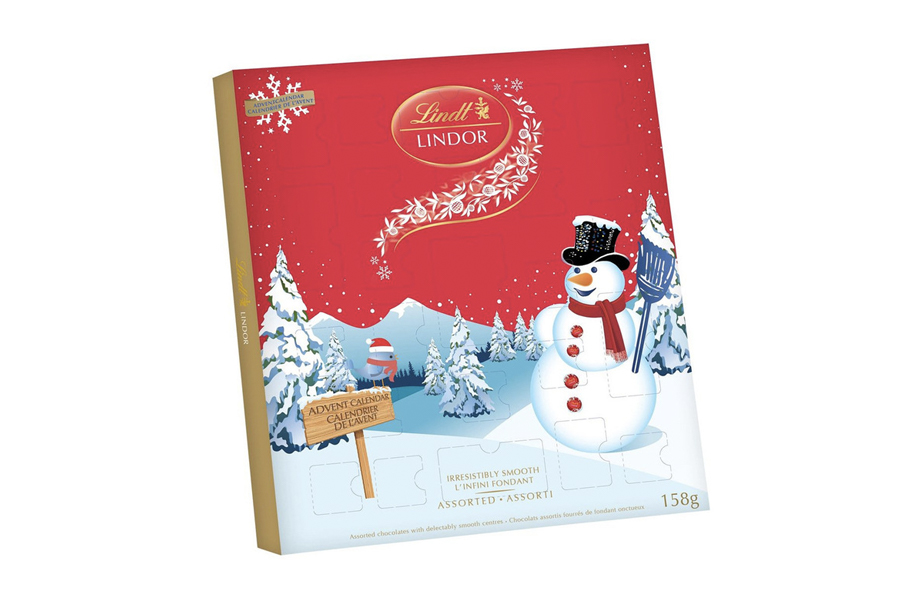 14. Lindt Advent Calendar
Experience the ultimate chocolate delight, brought to you in advent calendar form by Lindt's passionate master chocolatiers. Individually wrapped for that smooth intense flavour, this will be one advent calendar that will be a joy to gift, whether it's for a friend or a treat for yourself.
Where to buy: Myer
Price: $29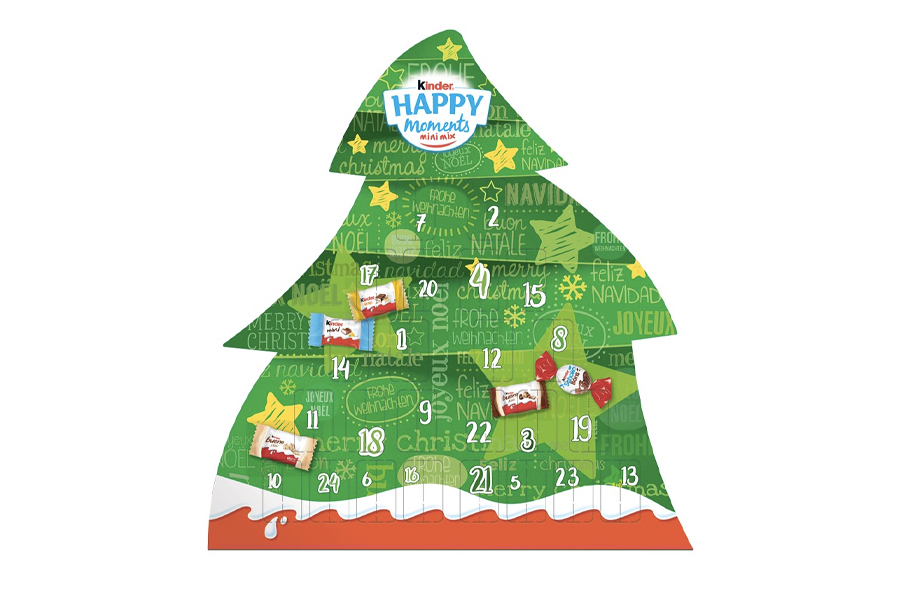 15. Kinder Happy Moments Advent Calendar
Filled with assorted Kinder chocolates such as Kinder Bueno, Kinder Shoko-Bons, and Kinder Bueno White mini's, this calendar is a 24-day chocolate countdown treat.. just make sure you save some room for all those chocolatey gifts you'll be given on Christmas Day!
Where to buy: Big W
Cost: $6.50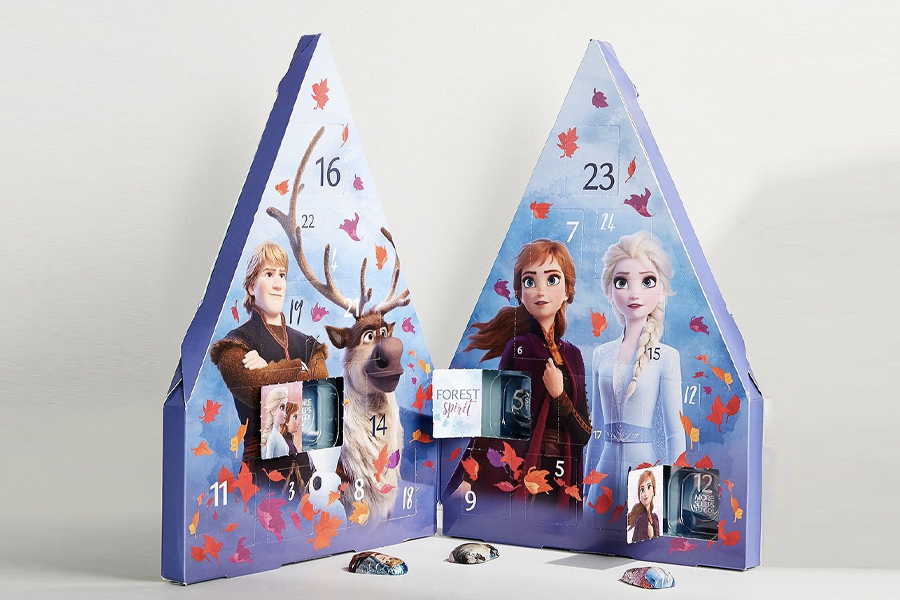 16. Disney Frozen II Advent Calendar
Another one for the kids. This premium advent calendar contains yummy Kinnerton chocolate creations, lovingly made with that sprinkle of fun that Disney is so well known for. Packed with 24 chocolates with a soft milk chocolate flavoured centre, it's a must-have countdown companion for all Frozen fans!
Where to buy: Target
Cost: $10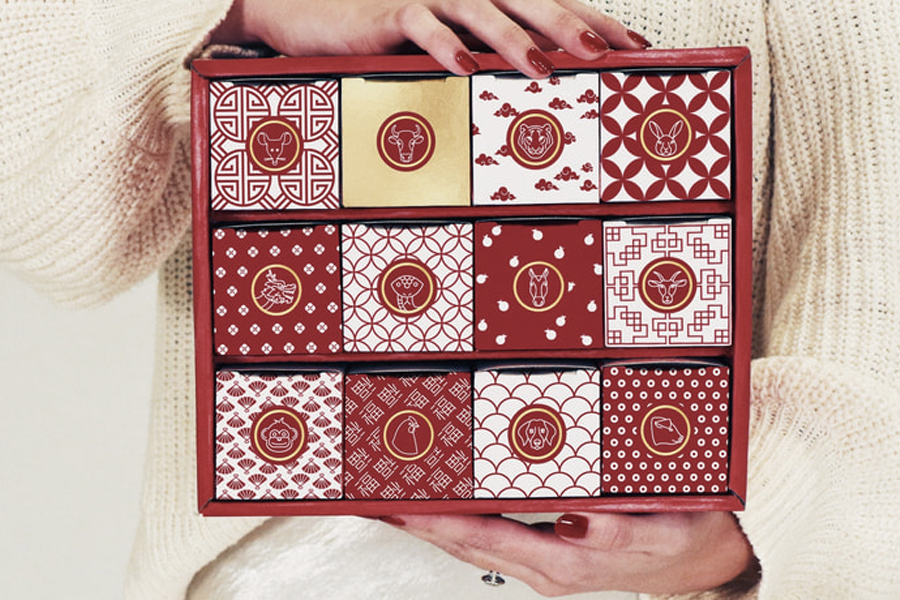 17. Chinese Horoscope Wine Mini
This one has a slightly different twist. With this advent calendar from Klook, you'll score twelve different wines that have been carefully selected to match with the 12 Chinese Zodiac animals. In each of the horoscope boxes you'll find a 100 ml mini wine bottle. The perfect tasting size with the full flavour and aromas you would get in a full-size bottle.
Where to buy: Klook
Price: $96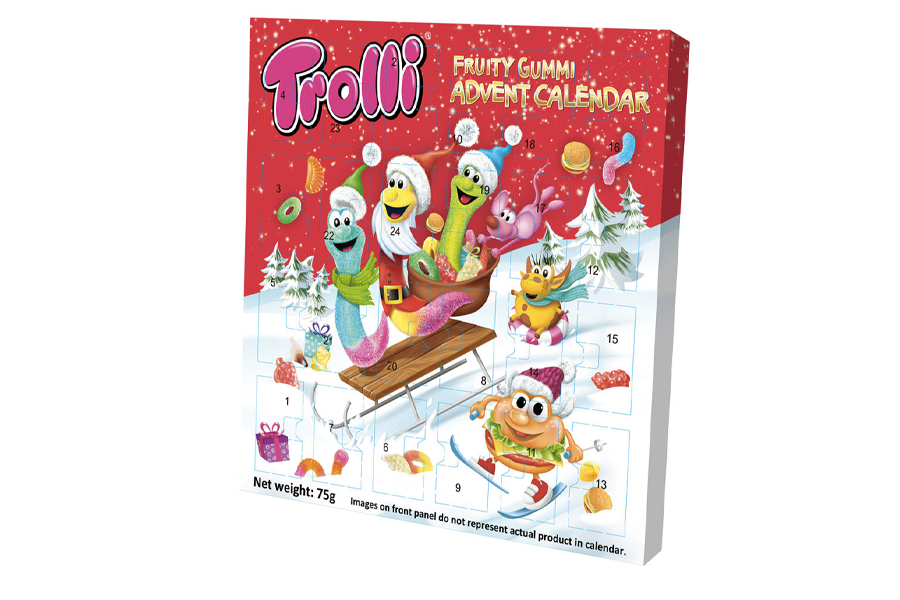 18. Trolli Gummi
Discover the childhood excitement of counting down the days to Christmas with these delicious fruit gummies from Trolli in this bright and bold kids advent calendar.
Where to buy: K-mart
Cost: $3
You'll also like:
2020 Christmas Gift Guide – The Stylish Man
13 Best Paddington Bars to Explore the Nightlife
2020 Christmas Gift Guide – Under $100
What is an advent calendar?
An advent calendar is a special calendar, often filled with gifts or chocolates, used to count the days of Advent in anticipation of Christmas.
When can I start opening my advent calendar?
Most advent calendars start on the 1st December and go through to the 24th December. Some advent calendars even have an extra surprise on the 25th for you to open on Christmas day!
Are there any adult advent calendars?
Gone are the days of advent calenders only being for kids. We now have many alternative advent calendars for adults to join in the countdown to Christmas, containing premium chocolates, grooming or beauty products or even booze!