11 Best Bucks Party Ideas in Sydney
So you're about to tie the knot and you're looking for bucks party ideas in Sydney? We've rounded up the best ideas to meet expectations and bring this time-honoured tradition to life. After all, it's a great chance to see your ragtag group of misfit friends at their absolute "worst best" and there's a metric tonne of ways for you and the boys to say goodbye to old mate. In our research, we've taken a solid look at all of the ways that a bucks party can be done to take some of the guesswork out of the equation.
There are so many options to choose from, but we've rounded out the best below so no matter whether you're doing a classy bucks night and pretending to be men that you aren't, or you're letting your animal self out for the night, we've locked down the best bucks party ideas in Sydney to make your life a little easier, and here they're.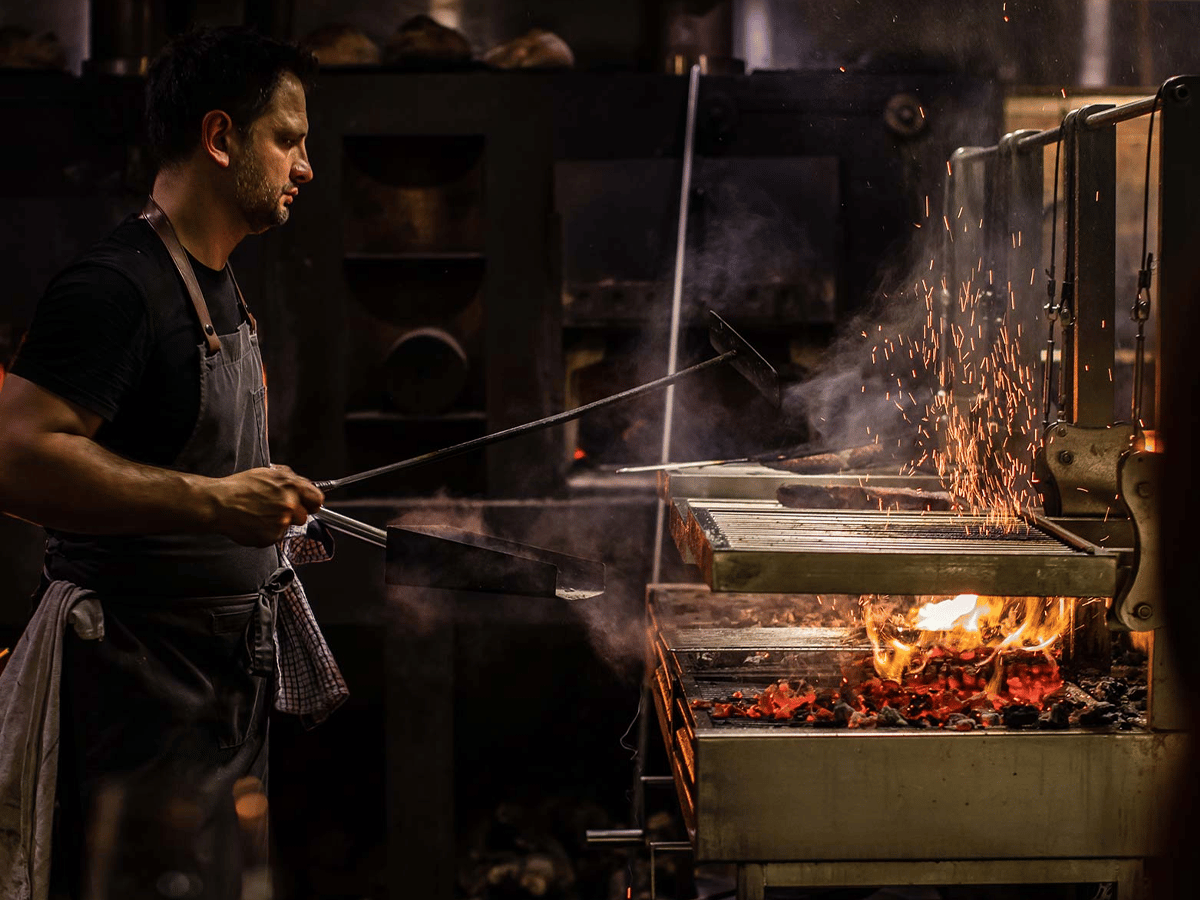 1. Dinner Out
Of course, you're going to have to start (or finish) your bucks night at a fine establishment with plenty of drinks and good food. As the saying goes "all work and no games make Jack a dull boy," but a bunch of bucks party drinking games and no food makes Jack a hangry mess. If your mind is already travelling where ours is going, you're thinking about good meats, good beers, and plenty of sides. We've rounded up plenty in our list of the best below, however, these two would have to be our pick of the bunch when it comes to formal dining on a bucks night.
Firedoor is an open kitchen, wood-fired, meat-charring phenomenon. Definitely, on the list for the classier bucks party idea (it's expensive), you'll be stuffed with around five courses (depending on the seasonal menu) and matched with an outstanding alcohol collection with some of the best wines you'll find in this neck of town. For those on a slightly tighter budget, Meat & Wine Co is a good option. This bucks night restaurant wants to give you meat and wine while you spend some excellent time in good company. Sounds like you're onto a winner here.
Best Steak in Sydney Best Bars in Sydney Cool Restaurants in Sydney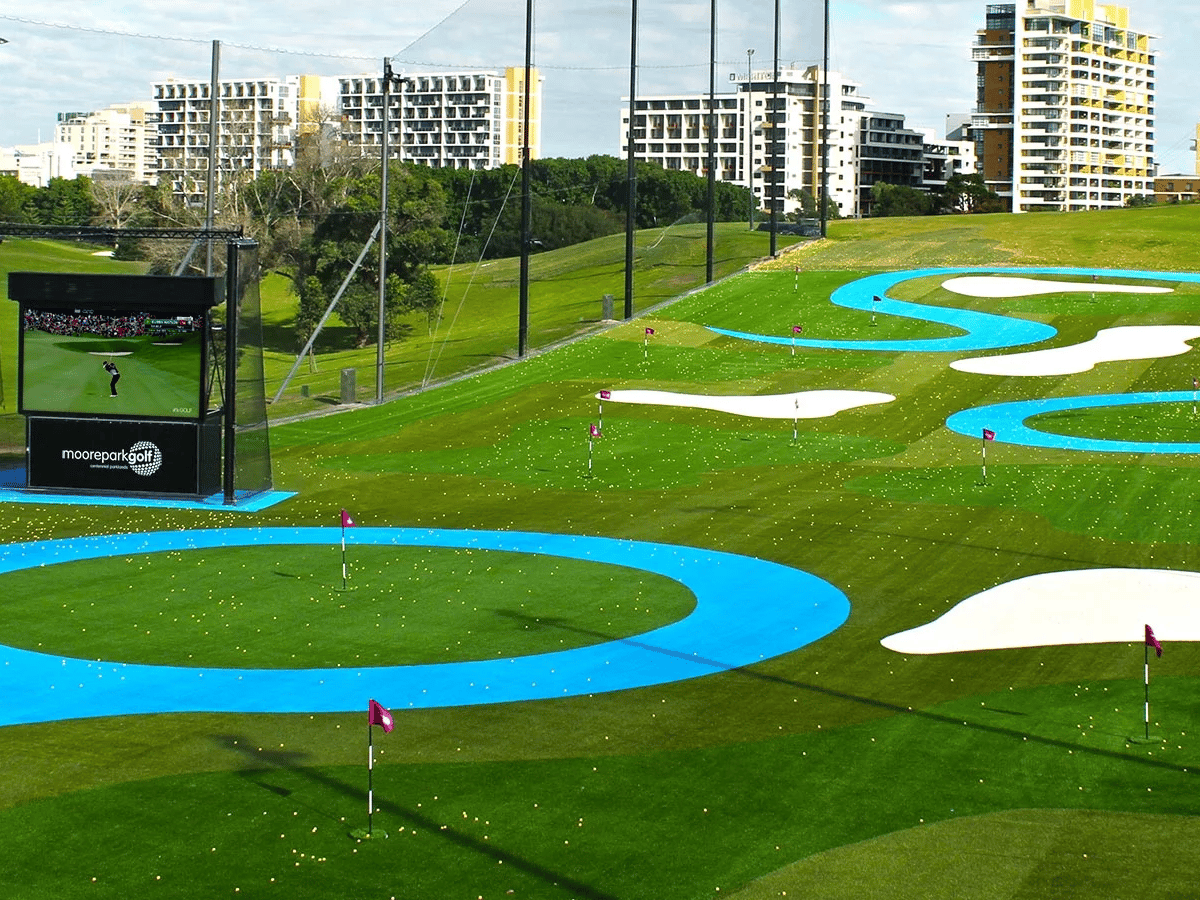 2. Golf
Starting off on the green can be the perfect way to ease yourself into a night of hedonism. As a bonus it will force you and the lads to dress up a little before your big night out, so feel free to take that look into the heart of Sydney. There are a variety of ways you can go about getting your golf on, we've put together lists of the best driving ranges, mini-golf courses, and golf courses in Sydney below to get your thoughts flowing.
Our personal pick of the bunch would be the driving range where you can calmly smack the ever-loving hell out of hundreds of undeserving balls. Alternatively, drink and drive at Holey Moley or any of the other mini-golf courses in Sydney, or commit as hard as you're about to do in marriage by doing a full 18-hole day at any of these courses linked below.
Best Golf Courses in Sydney Best Mini Golf in Sydney Best Driving Ranges in Sydney
---
Featured Video from Man of Many
---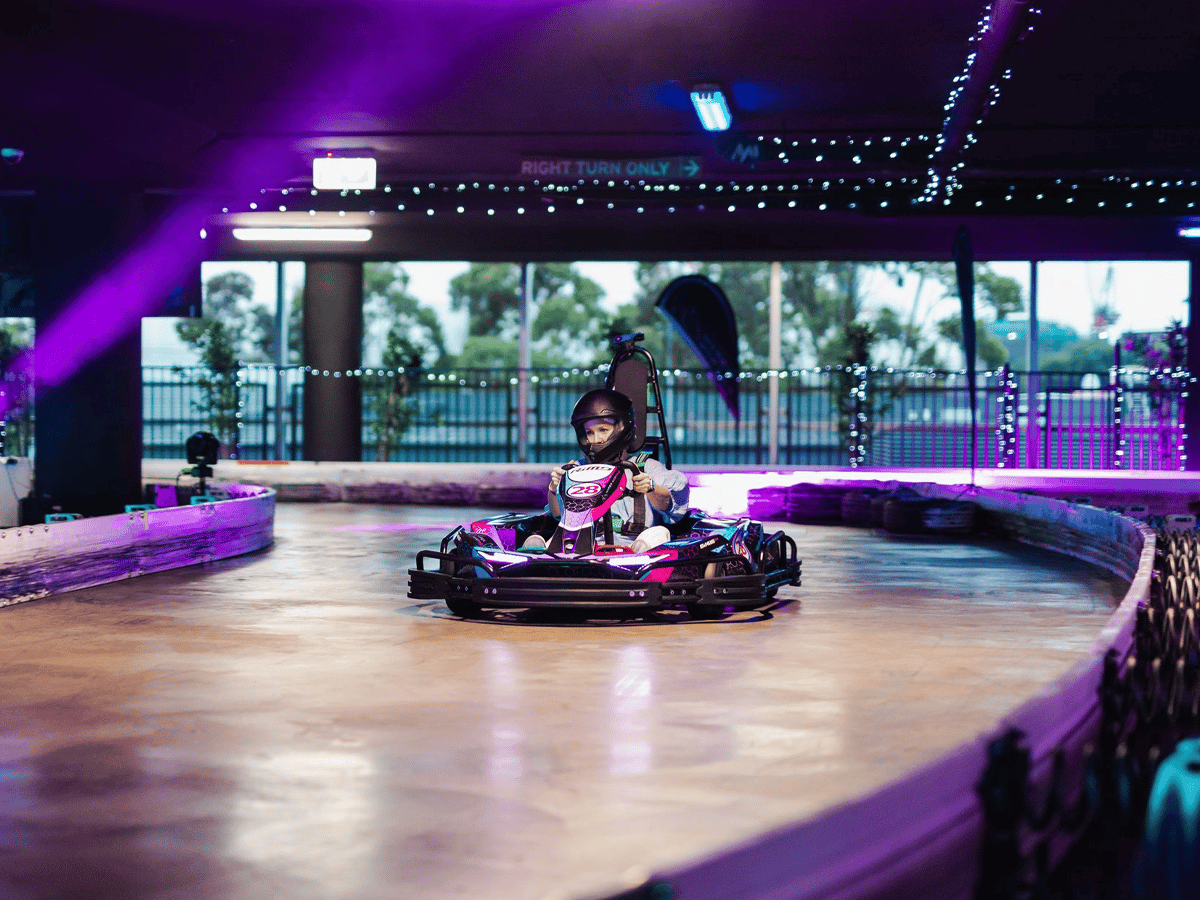 3. Go-Karting
Go-karting mightn't be at the top of your mind when you think of the best bucks party ideas in Sydney, however, this high-octane event has been scaled down with electrification while maintaining (or increasing) the fun factor at the same time. What was once a dedicated (and expensive) sport that you had to travel 2-hours to find in Sydney can now be found just outside of the CBD, making it a great bucks party idea – just make sure it's before the brewery on your itinerary. Feeling the kick from the engine and realising just how little power you need to fly a kart around a track at ridiculous speeds should be enough to kick-start the good times. If not, you can always rip into whoever comes last for being terrible all night. Let's face it, go-karting is one of the best bucks party ideas in Sydney.
We've rounded up a list of the best go-karting in Sydney below, however, Hyper Karting in the Entertainment Quarter is our pick of the bunch when it comes to go-karting in Sydney for the best bucks night. Utilising German-made RiMO electric karts that are faster than petrol go-karts you're guaranteed a good time with one of the biggest indoor go-kart tracks in Sydney (460m) that feels like a real race track.
Best Go-Karting in Sydney Hyper Karting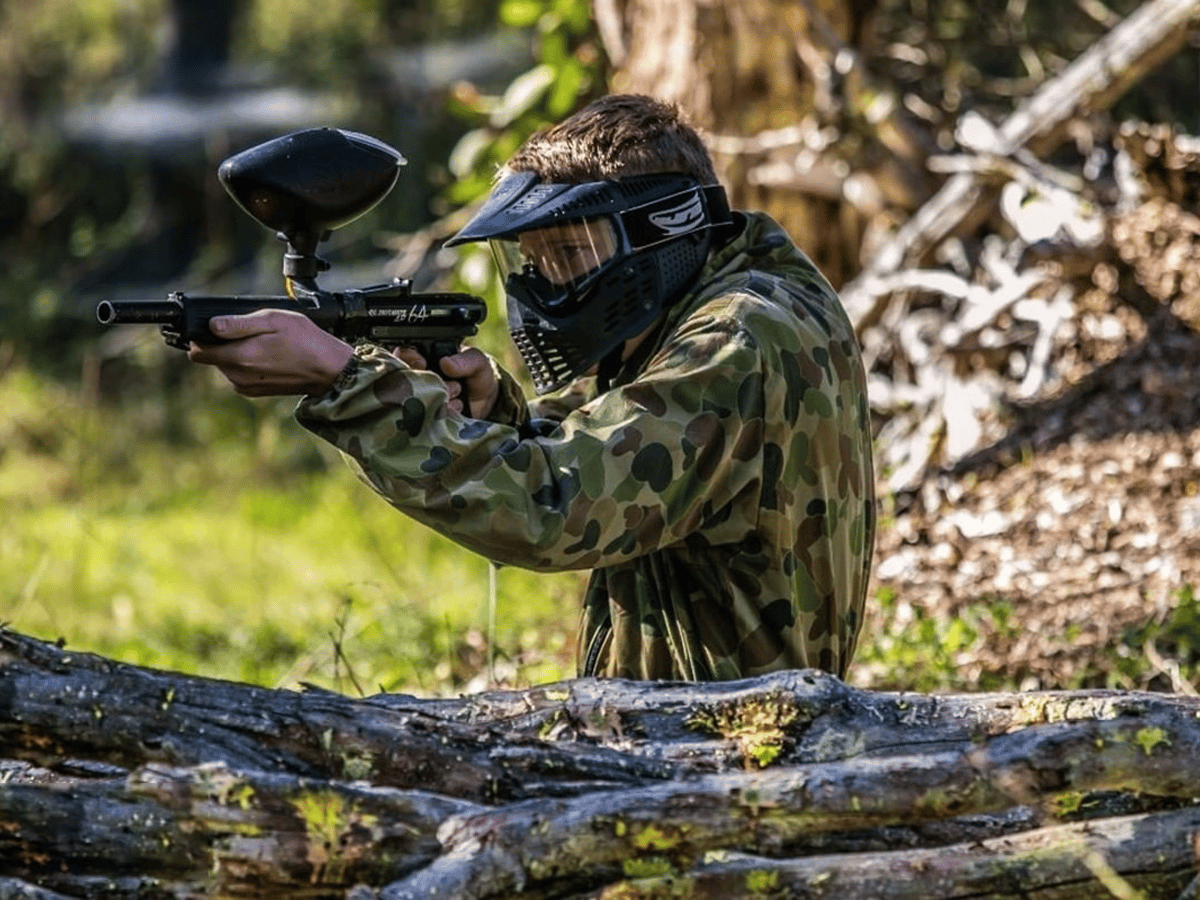 4. Paintball
If the only rush left is seeing crushing defeat in the eyes of your fellow man, then strike down with great vengeance and furious anger any who oppose you by doing a spot of paintballing for your bucks party. Who doesn't crave dressing up in camo and slipping into the undergrowth before hitting the town on a night out?
We've rounded up a list of the best paintball location in the link below, however, Action Paintball is a stalwart of the Australian paintball scene and our pick of the bunch because they're honest and they've had enough time to hone the perfect paintball experience. If you're looking to take things indoors, Die Hard Indoor Paintball will provide everything you need in an indoor experience, including burnt-out cars, dystopian warehouse vibes, and enough incentive in packages to get the ball rolling. Another favourite of ours is Heartbreak Ridge Paintball, these folks are absolute veterans of the paintball world with more than five million games played.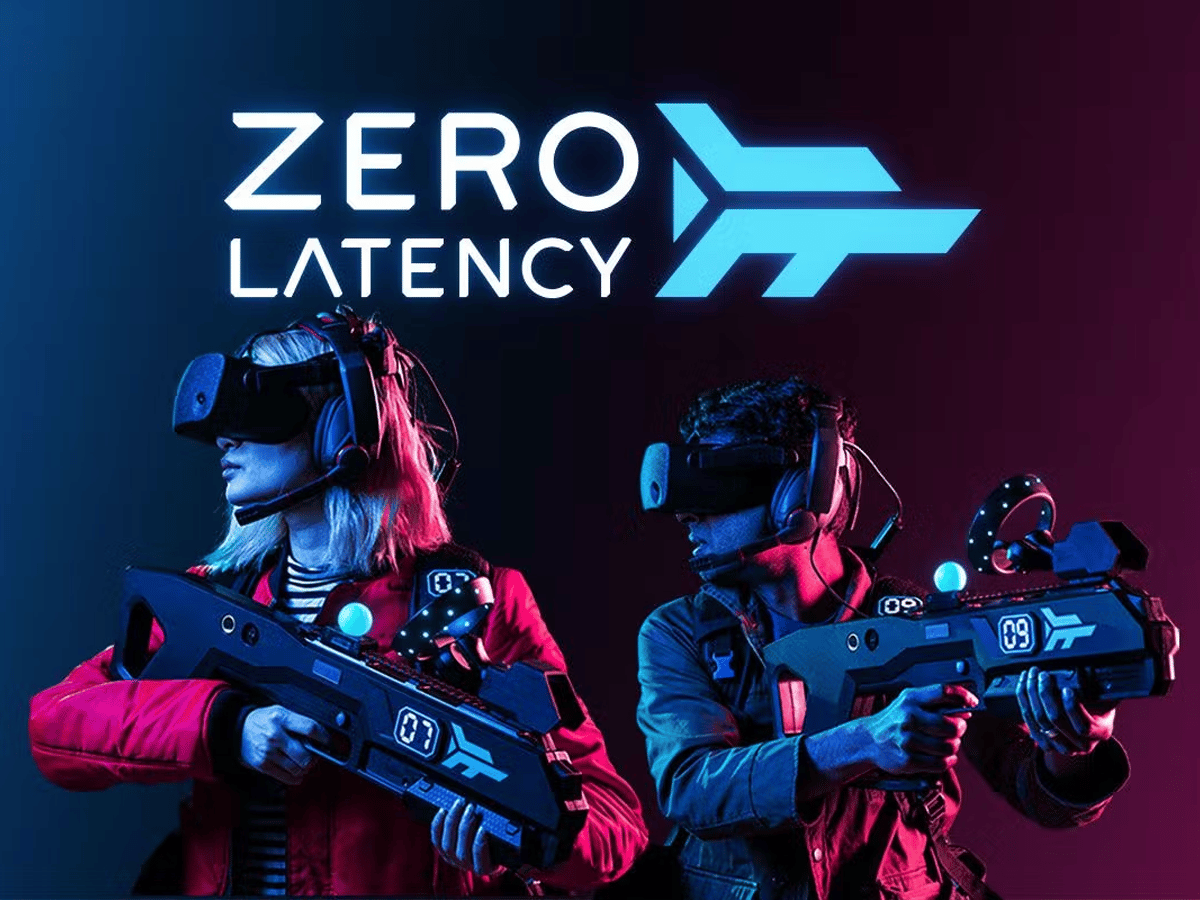 5. VR Rooms
Another one that mightn't jump straight into mind when you think of the best bucks party ideas in Sydney is VR Rooms. We'd have thought the same thing if it wasn't for our experience at Zero Latency, and you can read our full review below. First things first, this isn't for the faint of heart, it's a huge warehouse where you don a VR headset, get given a full rig including weapons and reactive body armour and then dive headfirst into a series of Zero Latency exclusive gaming experiences. It's wild and will make you feel the deepest fear of heights you've ever felt with your feet rooted to the floor. You and your mates will also get the double joy of helping create history by engaging with the world's first free-to-roam multiplayer virtual reality, all from Australian minds.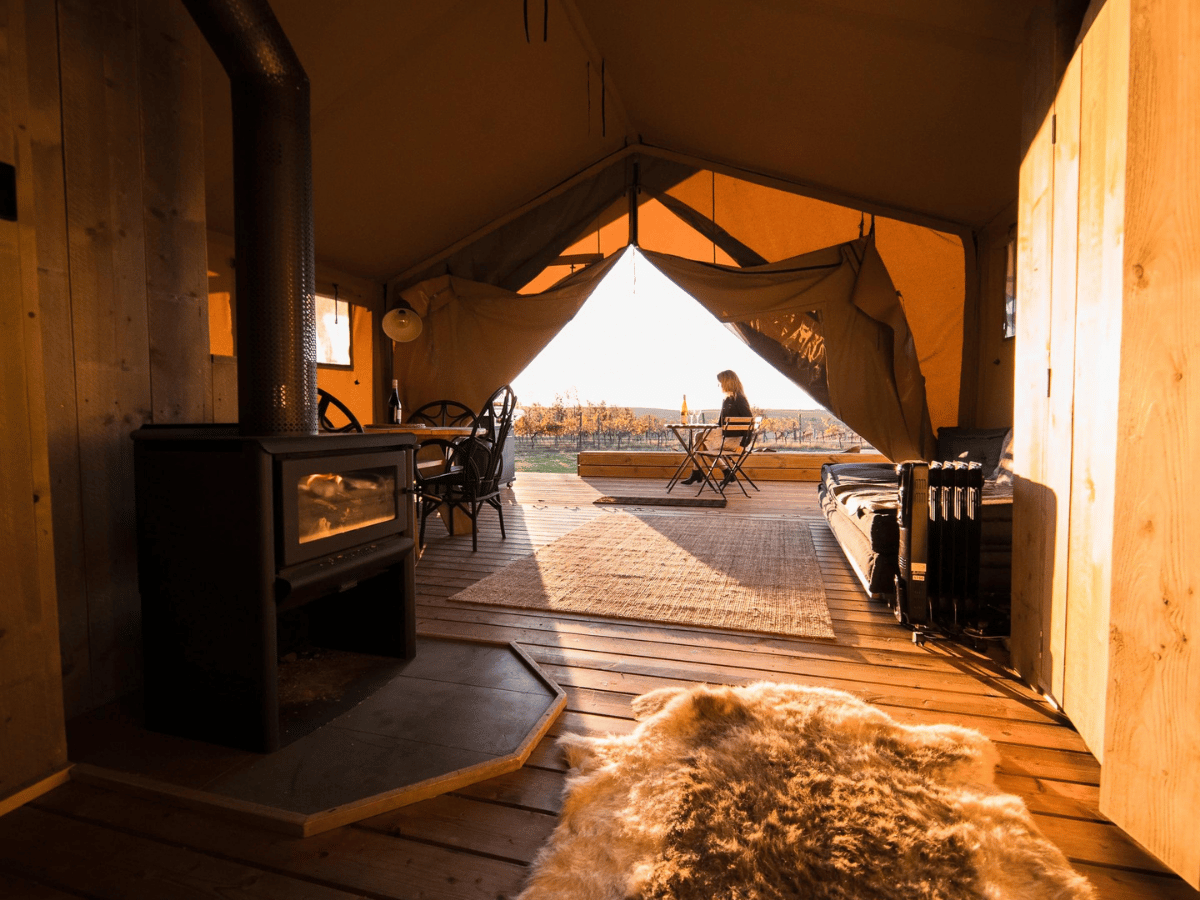 6. Weekend Away
If you have a nosey missus (cough, cough), one of the first things you'll have to consider when planning your bucks party in Sydney is if you actually want to leave the big smoke for the bucks party and plan a quick trip away. If only just for a weekend there's no shortage of options for the anti-city slicker lifestyle and we've rounded up a bunch of options below from glamping, to Farm Stays, and more. If you're on a tight budget and you already have all the gear, pack up the swag and hit any of the stunning camping locations throughout this glorious state. Life is exactly what you make of it, and a little time back in nature with good company is more rewarding than most of us care to admit. Return to your scout days as a man, before leaving childishness behind.
Best Farm Stays in NSW Best Glamping Near Sydney Best Treehouse Accommodation in NSW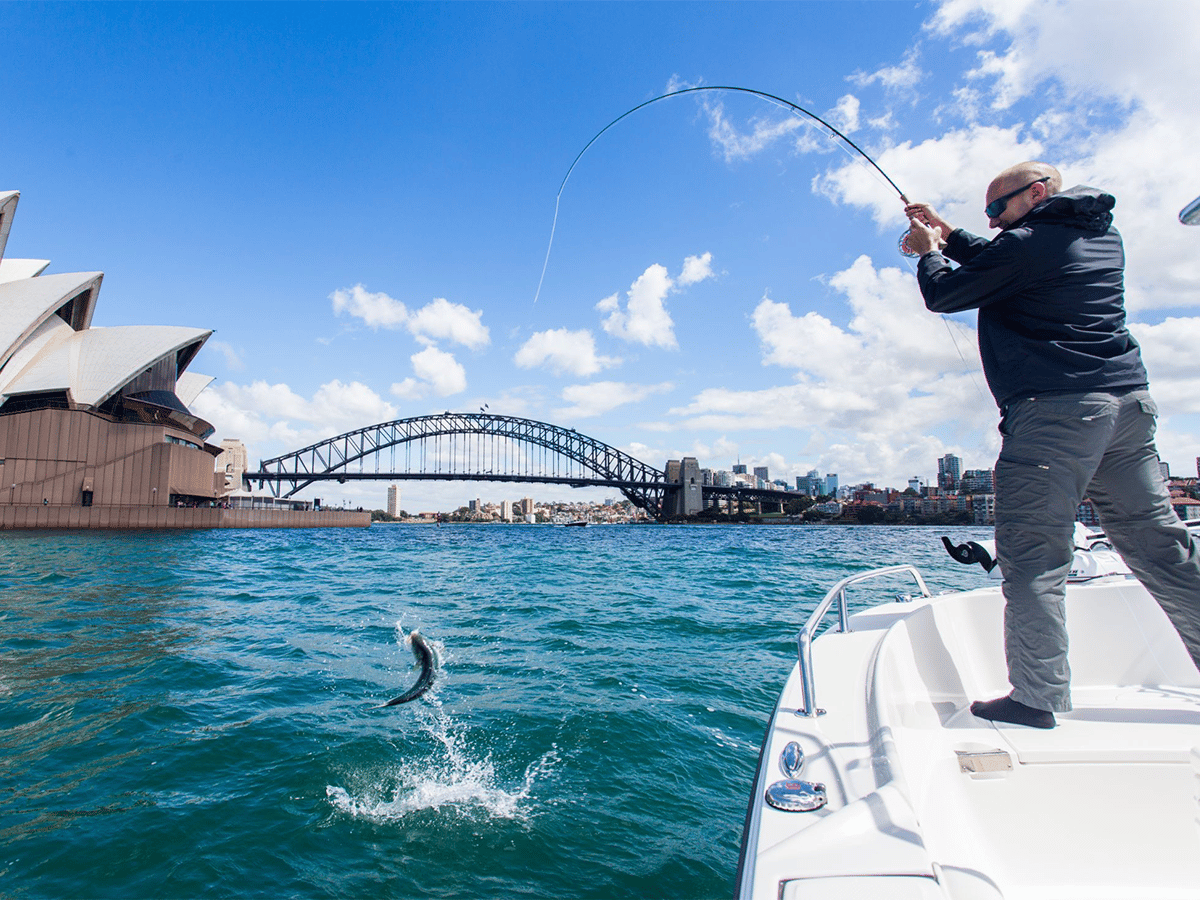 7. Fishing Trip
If you're seeking more of a getaway and hoping to return to your caveman nature roots, or you're a seasoned pro in the wild world outdoors, take this time as the perfect excuse for that fishing trip. There's a good chance you've been talking about it for who knows how long and if you're trying to plan the best bucks party then talk no more and just get it done. We've rounded up a list of the best fishing spots to hit in and around Sydney below, so grab the boys, grab your rods, grab some beers and hit the water. It's simple, and in some cases that is all you need for the night to be absolutely perfect.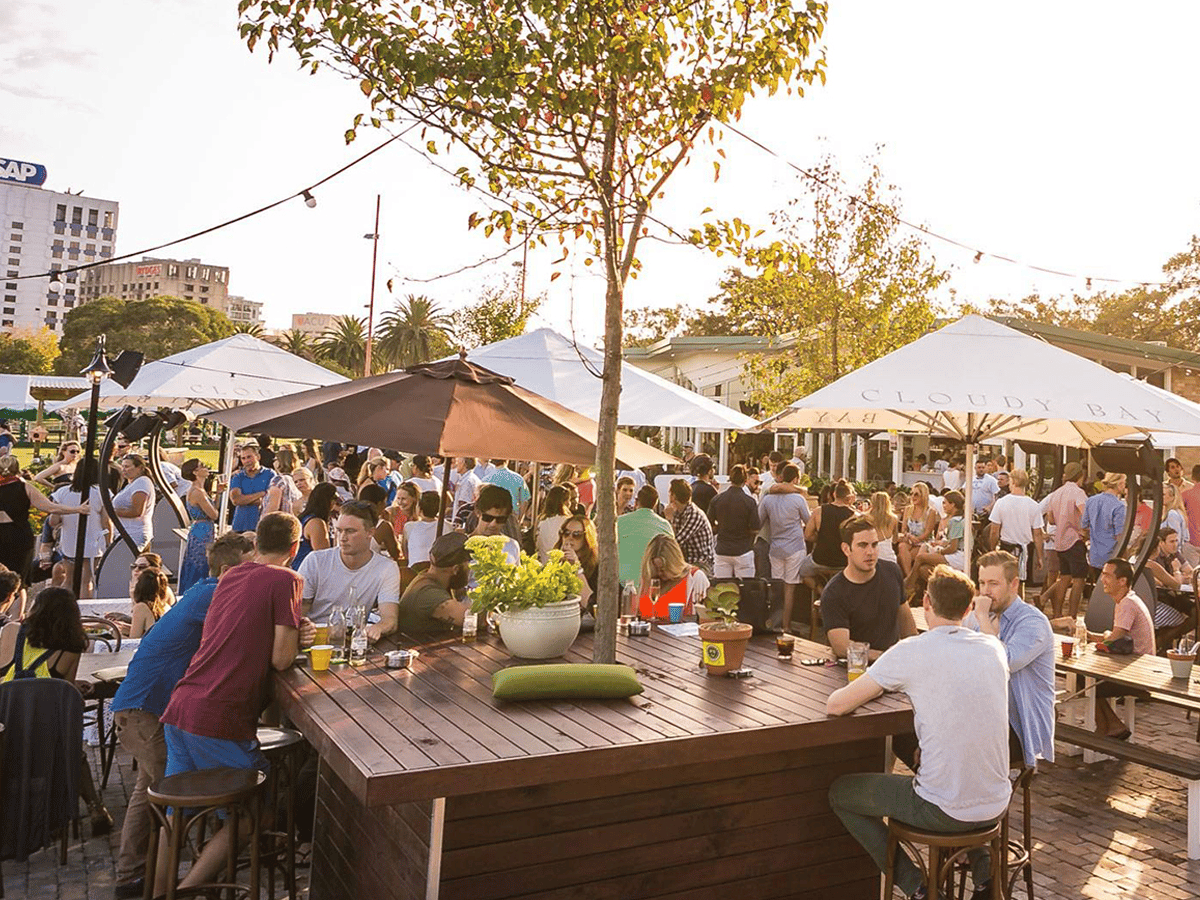 8. Barefoot Bowls
If you're not too keen on moving around too much, then hit up our list of the best barefoot bowls in Sydney to take your bucks party to the next level of gentlemen's games. If you're feeling extra why not check out Barefoot Bowls and Babes while you're at it for your chance to try and crack into the Australian bowls team while being delightfully distracted. They'll organise one hell of a bar tab for you, sort you out with a lovely green, and bring a special friend to the party for your entertainment.
9. Axe Throwing
Throwing a chopping instrument as hard as you can at a wall is one of life's greatest athletic achievements. We currently have two favourites when it comes to the axe throwing in Sydney for your bucks night. Kiss My Axe in Alexandria provides one of the most axe-ceptional experiences you'll ever find, bringing you and your friends under their wing for a two-hour session of throwing and banter, coaching you from complete novice to seasoned pro in just a few throws.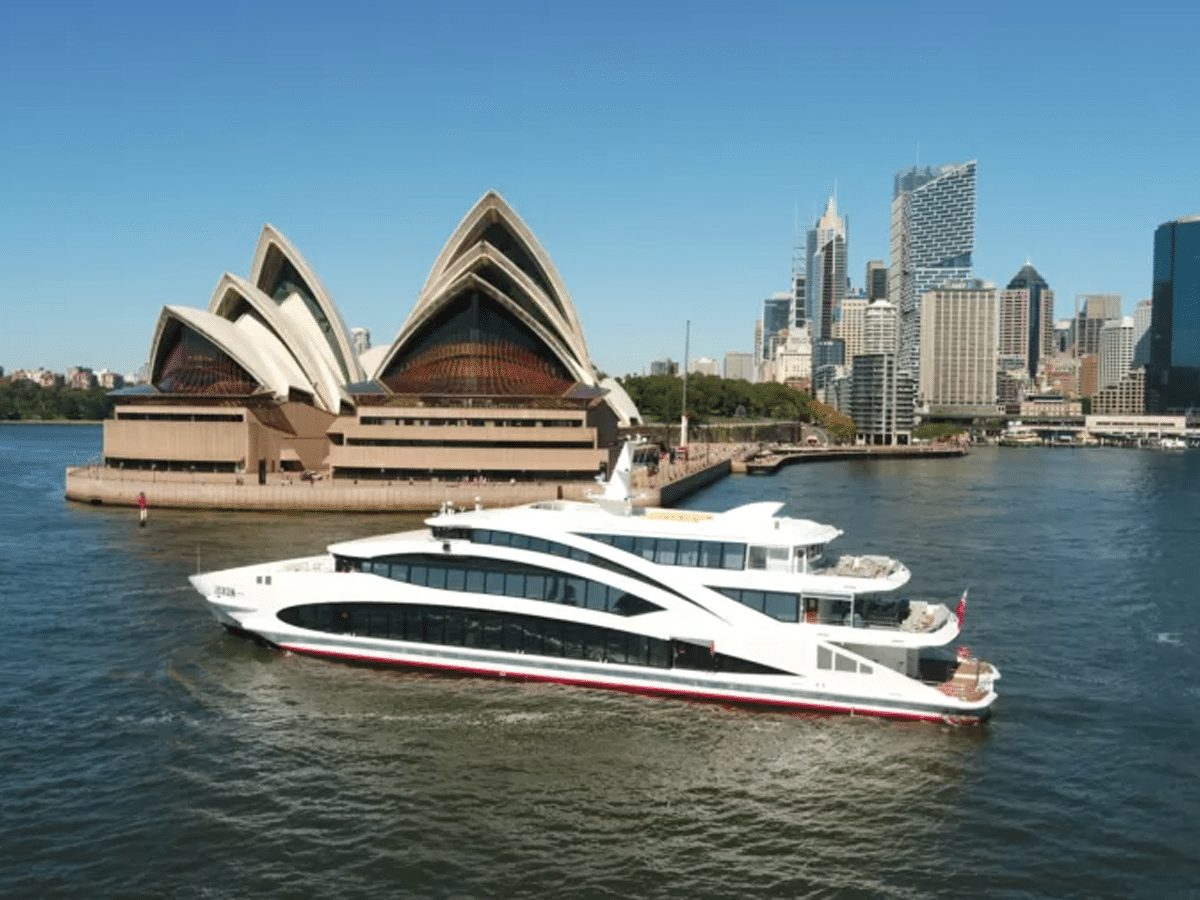 10. Harbour Cruises
Embarking on a harbour cruise with the boys is an outstanding way to have your cake and eat it too when looking at the best bucks party ideas in Sydney. The views are stunning and if the sun hits it right you'll have an evening vista you'll never forget. Our favourite chartering company is via Get Loose (linked below) and while you're searching, speak to your chartering company first, but a solid list of them will welcome the inclusion of topless waitresses if that's your idea of a good time.
If something luxurious is on the cards, check out this $15 Million Superyacht-Styled Bar that's landed in Sydney Harbour.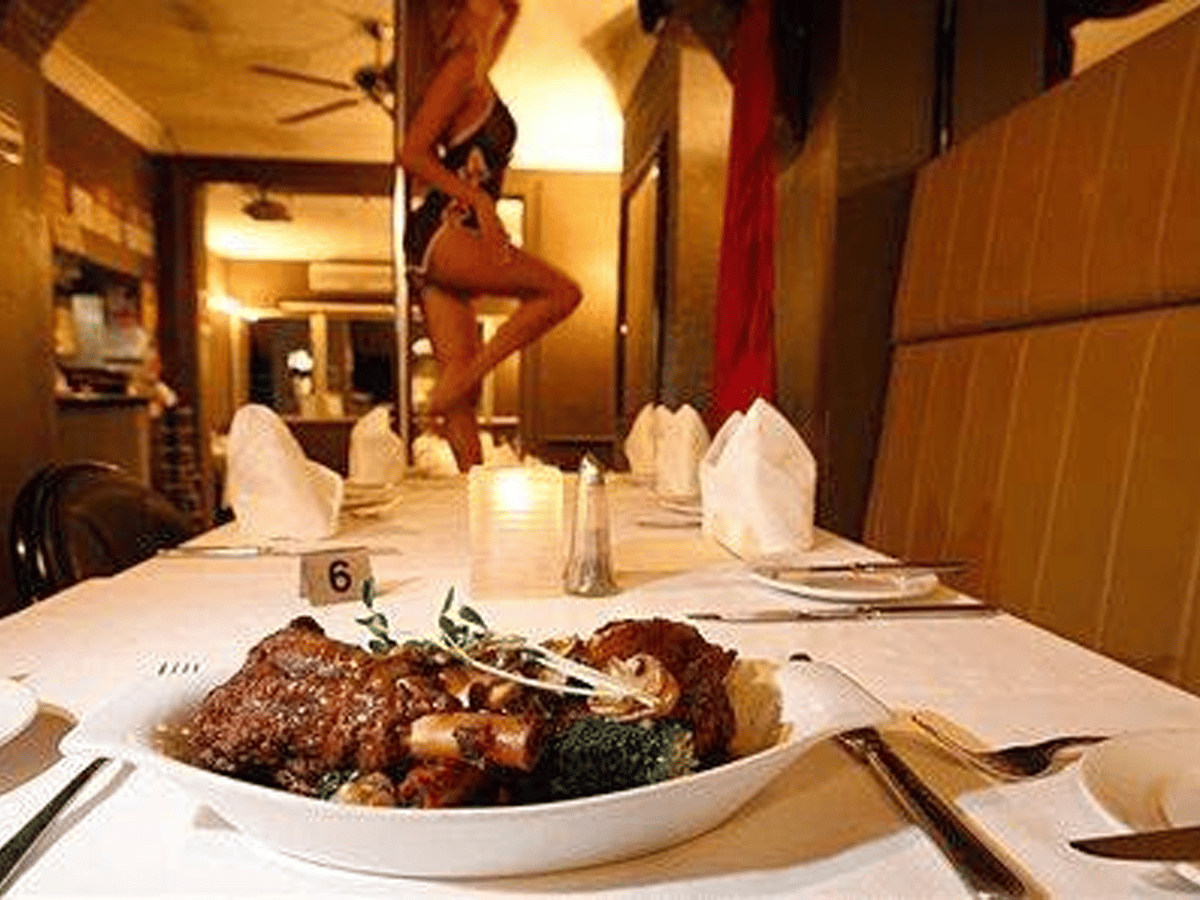 11. Hit the Strip Club
Want to have it all in one spot? Don't want to organise too much? Then hitting up your local stripping establishment is the way to go. Of course, we've rounded up our favourite strip clubs in Sydney below to take the guesswork out of your bucks party ideas. The best thing about strip clubs is that they do exactly what they say on the tin. One of our favourites is Twin Peeks Lingerie Restaurant which brings to mind the idea of sneaky glances at some beautiful women while enjoying a delicious meal. It would be fine to organise dinner here for one right?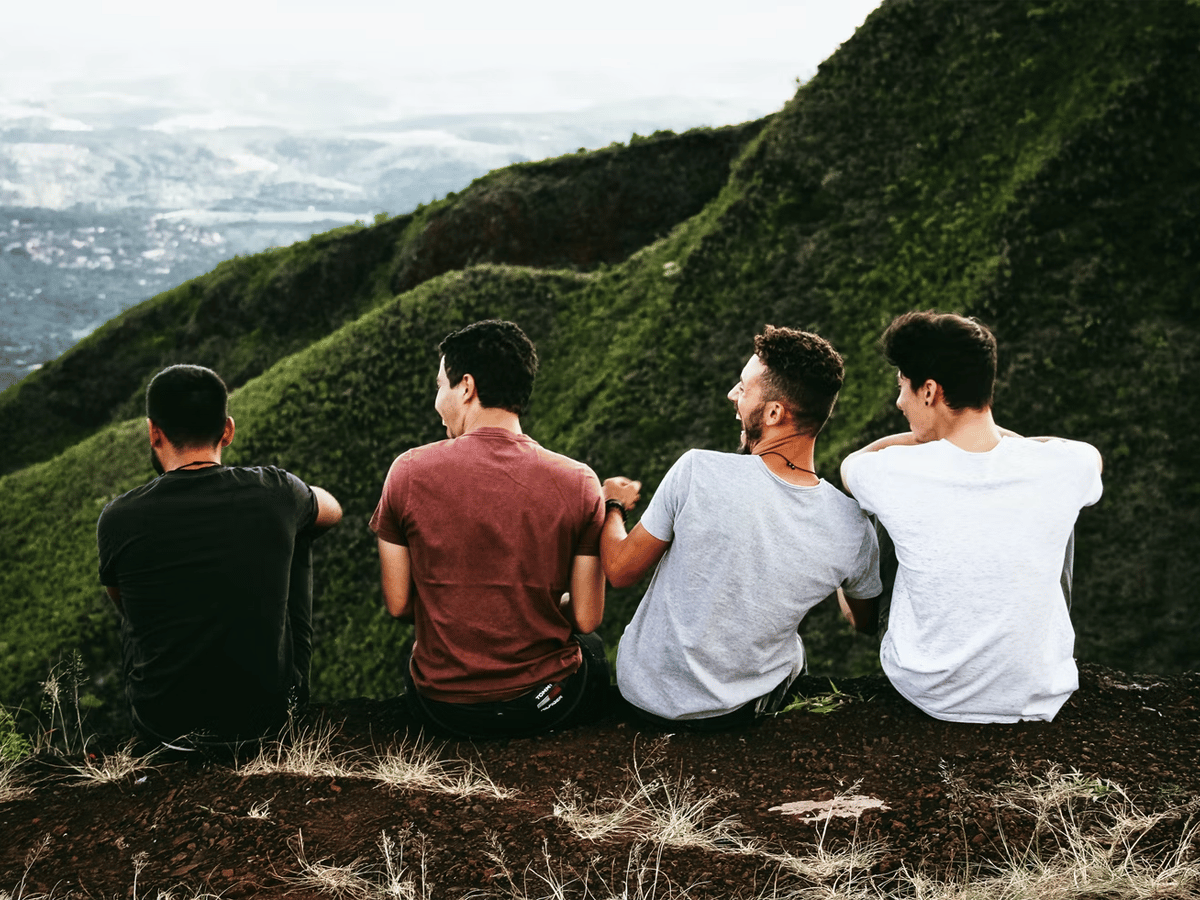 Bucks Party Tips and Tricks
Tip 1 – Let Someone Else Organise It
If, after seeing just how many options there are, you've been left more confused than when you started take the stress entirely out of your hands and outsource the good times to Get Loose. They're dedicated to bringing you nothing but the good times, so let them take the wheel for the smoothest experience possible. They'll sort every aspect of your night, guaranteeing the best of times.
Tip 2 – Have a Lock-In
Do a little DIY at home by bringing everything you need to you. Gather your closest mates, organise some extra special entertainment for the night, and place everyone's phones into a lockbox. Now you're all set for the wildest night possible. Failing that, pop Anchorman on and drink every time Brick says something stupid. You can even bring the nostalgia with a night themed around old-school arcade games. In the comfort of your own home, no one's going to judge, the night is yours for the taking however you want to take it.
General FAQs
What is a bucks night?
A bucks night is the traditional celebration for a groom that has roots in Sparta in the 5th century. It is a gathering of male friends to celebrate the upcoming marriage of a friend.
Where are the best bucks party venues in Sydney?
There is no one answer fits all here. You will find a multitude of spots to hit up, all of which will provide a good time. Now you just need to find the right time for you. It could be go-karting, bare-foot bowls, a nightclub in the CBD or just a trip to the pub. If you're looking for nightlife, areas such as a Newtown and Surry Hills offer a wealth of venues, however, for the more adventurous, you will find activities galore in Alexandria.
What are the best bucks night drinking games?
The ones that get you drunk. Provided you have got the right company, and a killer venue, you have got everything you need. Games will only go so far. Our personal favourites will always be beer pong. You can't beat the classics.
You'll also like:
Best Dessert in Sydney
Best Burgers in Sydney
Best Cafes in Sydney
Best Paintball Venues in Melbourne
---
Featured Video from Man of Many