Christmas Recipe – Beer Can Chicken
While our friends in the Northern Hemisphere are staring at snowflakes out their windows, here in Australia we're enjoying summer, sun and surf this Christmas. We're not dressed in knitted sweaters while sipping eggnog by the fireplace; we're outside with a frosty beer firing up the BBQ. There's nothing like the gift of a great meal this holiday season, so here's a beer can chicken recipe to keep those hungry mouths satisfied.
Ingredients
1.8kg (3.5 pound) whole chicken
1 tbsp of dijon mustard
2 tbsp of honey
20g (0.75 ounce) of softened butter
375ml (12 ounce) can of the beer of your choice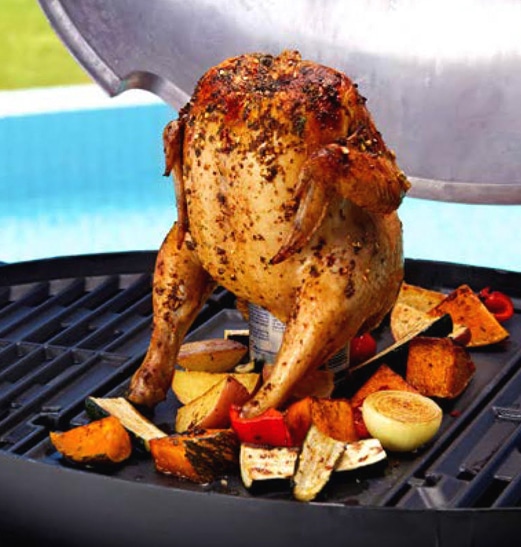 Method
Wash the chicken under cold water and pat it dry with absorbent paper. Using your fingertips, then ease the skin away from the chicken breasts and thigh.
Combine the mustard, honey and butter in a small bowl and season as you please.
Place the chicken in a shallow dish. Push half of the butter mixture under chicken skin, before rubbing the second half all over the chicken. Then cover it and refrigerate for a minimum of three hours.
Prepare the grill. Close the hood and preheat it with all the burners on high, and the hood down, until the thermometer reads about 200C (400F). Set up your grill for indirect cooking.
Grab your beer. Open the can and discard about a quarter of the beer. Using a small knife, make three punctures in the side of the can, above the liquid level. Place the can in the centre of a disposable baking dish. Then cover the chicken legs and wings with foil and sit the chicken, standing upright, on the beer can. Make sure to push the can into the chicken cavity as far as it will go.
Cover the chicken in foil and roast it with the hood closed for about sixty minutes. Then remove the foil from the chicken and cook it for ten more minutes, or until it's cooked to your liking. Lift the chicken from the can by securing the can with tongs, then cover the chicken and let it cool for ten minutes before serving.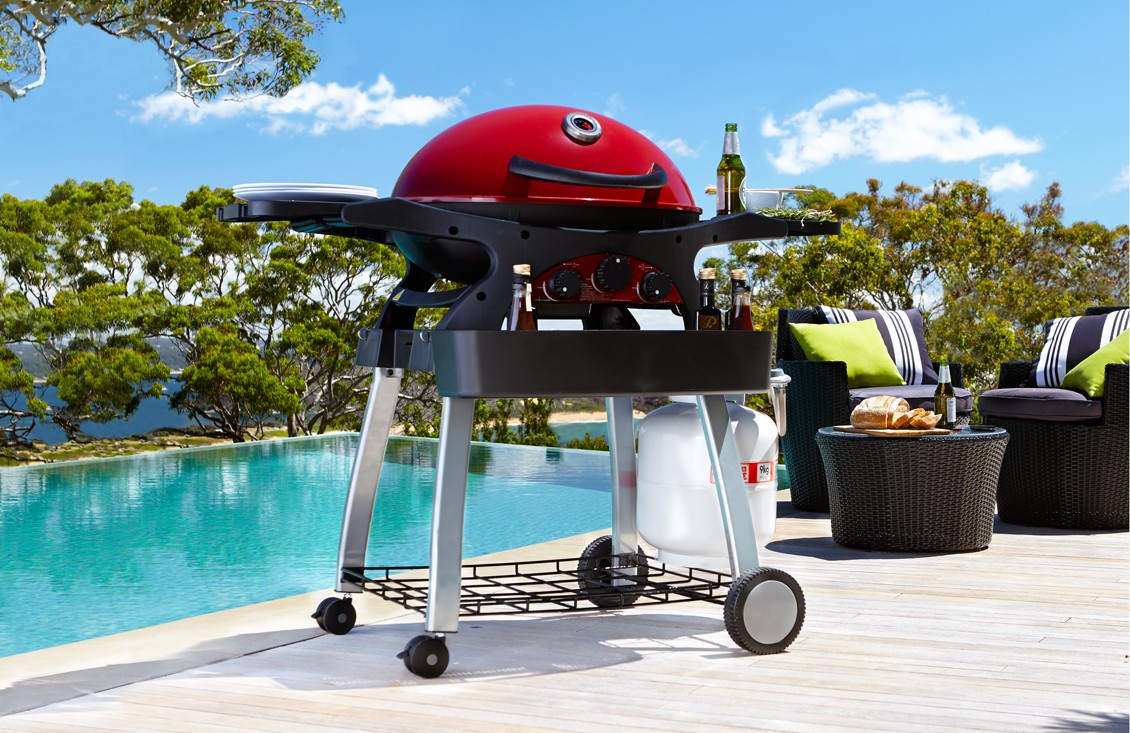 Recipe from 'The Modern Barbeque' cookbook by Ziegler & Brown
If you're looking for a perfect grill to cook up this delicious feast, check out our article on Ziegler and Brown. Their Triple Grill and Portable Grill are excellent options with plenty of space under a dome lid for cooking up a masterpiece like this.
This article was Presented by Barbeques Galore.