10 Best Specialty Coffee Shops & Cafes in Sydney
Specialty coffee in Sydney is one of big city life's greatest pleasures – if it is done right. While good coffee gives your stomach a glow, mind a buzz and mouth a sigh a pleasure, bad coffee leaves a sour taste in your mouth and on your mind. That's why our list of the best coffee in Sydney is some of the most important intel we can impart to you. With the richest beans, the most specific roasting processes and masterful brewing, the best coffee roasters in Sydney will no doubt become your new locals.
These select specialty coffee in Sydney produce ethical and delicious coffee that often cuts out the middleman and goes straight from the plantations to your mug. Their produce and methods take years to perfect, so you can rest assured that every sip of your latte is the result of a time-honoured process.
Whether you love your cold brew, decaf or straight up espresso, this list of the best coffee Sydney has to offer will have your caffeine fix lovingly abated. No need to Google, "best coffee near me". We've got you covered.
You'll also like:
25 Coolest Bars in Sydney
16 Best Steak Restaurants in Sydney
18 Best Fried Chicken & Wings in Sydney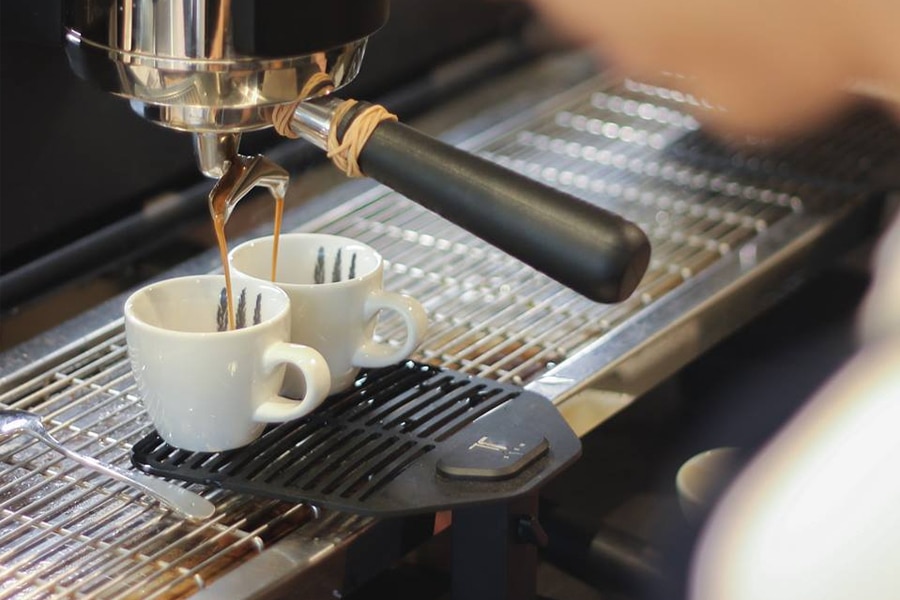 1. ONA Coffee Marrickville
Ona Coffe is Canberra's largest specialty roaster and coffee supplier with one simple goal: to create the best coffee in the world. Their flagship Sydney store, ONA Coffee Marrickville is your chance to try the unparalleled coffee blends, excellent service and great toasties of this renowned specialty coffee in Sydney.
Address: 140 Marrickville Road, Marrickville NSW 2204
Phone: +61 2 6162 3321
Hours: Mon-Fri 7am-3pm, Sat-Sun 8am-3pm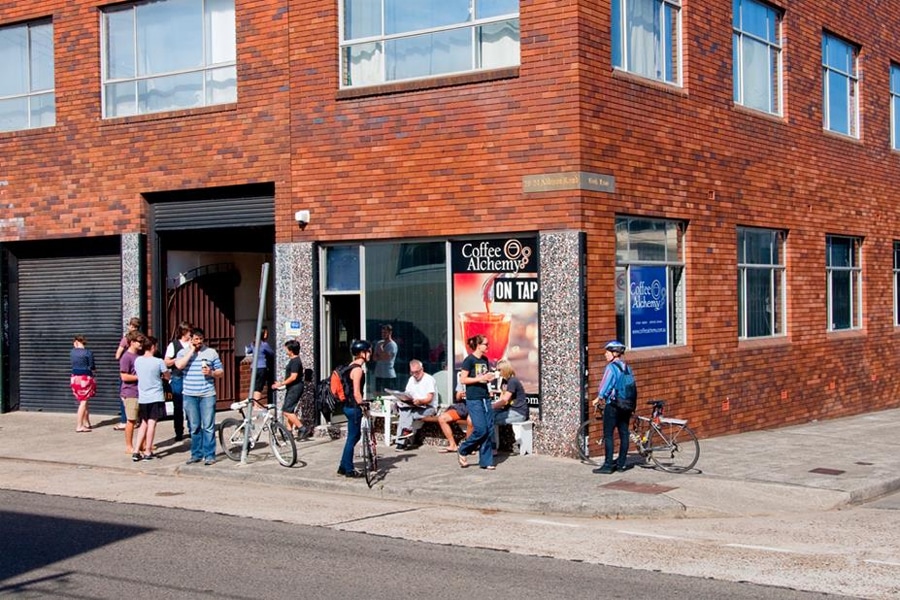 2. Coffee Alchemy
What started from an inspiring trip to grandma's fruit trees evolved into the award-winning specialty coffee in Sydney, Coffee Alchemy. They are dedicated to the pursuit of great coffee and are in love with the enchanting journey of sipping the final result. They believe it takes Gumption to identify the ideal plot of land, to tough out the growing years and identify the key moment to pick, to experiment with growing methods, and to proudly present the final result. It also takes Micro adjustments to the temperature, the weight of the dose and rate with which the coffee extracts to reach the sum that is the perfect cup of coffee: a coffee that expresses the intent of the grower and baristas to allow the coffee to speak for itself.
Address: 24 Addison Road, Marrickville NSW 2204
Phone: +61 2 9516 1997
Hours: Mon-Fri 7am-2pm, Sat 8am-3pm, Sun 9am-1pm
Address: Gumption – Shop 11, The Strand Arcade, Sydney NSW 2000
Phone: +61 2 9516 1997
Hours: Mon-Wed & Fri 8am-5:15pm, Thu 8am-6:15pm, Sat 9am-4:15pm, Sun 11am-3:45
Address: Micro – Shop R8.02, 23 Barangaroo Avenue, Barangaroo NSW 200
Phone:  +61 2 9516 1997
Hours: Mon-Fri 8am-4pm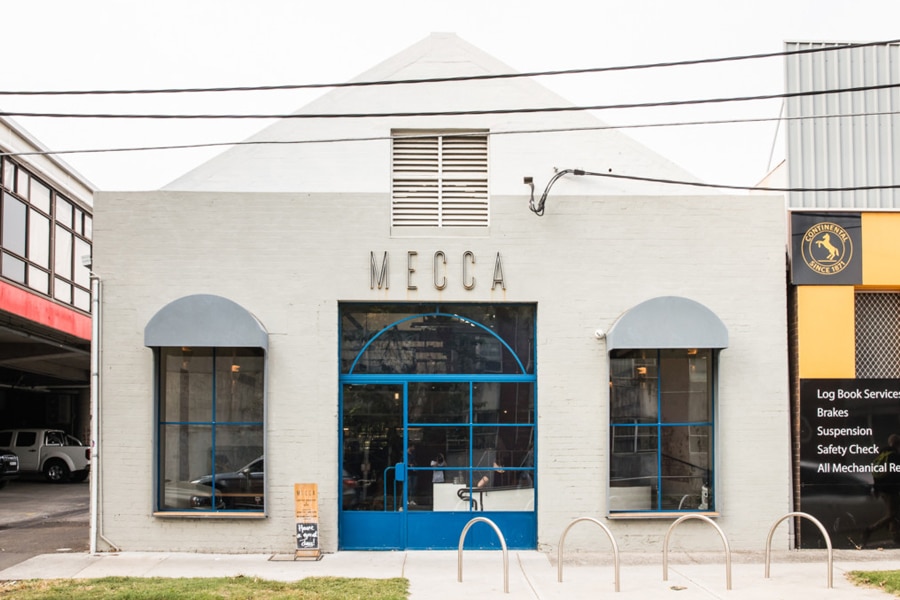 3. Mecca Coffee
Mecca Coffee is known as having the best coffee Sydney CBD has to offer due to their commitment to constant learning, and their collaboration with innovators around the globe while having a local focus. Mecca's CBD coffee shop gets its quality coffee from a warehouse in Alexandria and enjoys it's status as one of the busiest and best-loved specialty coffee in Sydney.
Address: 26 Bourke Road, Alexandria NSW 2015
Phone: +61 2 9698 8448
Hours: Mon-Fri 6am-4:30pm
Address: 67 King Street, Sydney NSW 2000
Phone: +61 2 9299 8828
Hours: Mon-Fri 7am-3pm, Sat-Sun 8am-3pm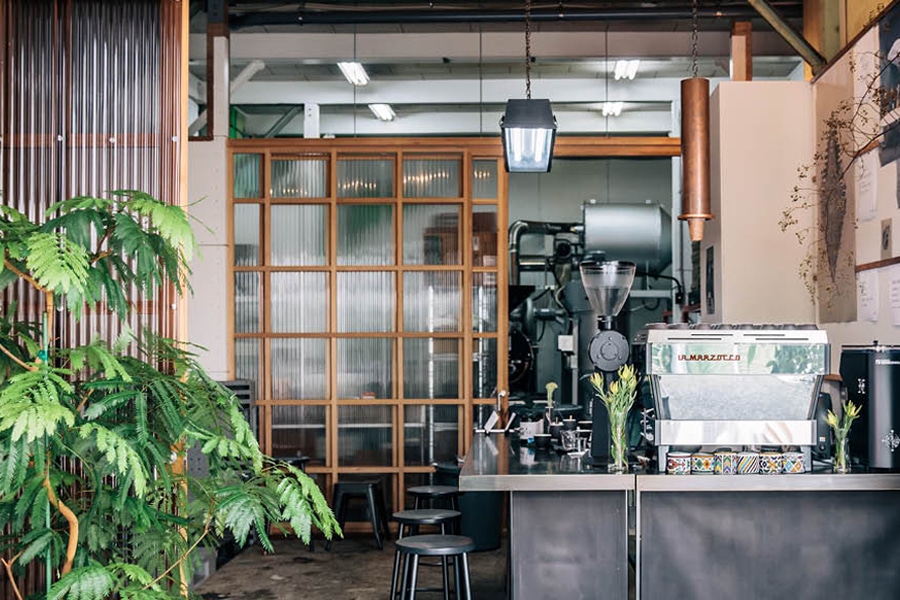 4. Single O
Formerly known as Single Origin Roasters, Single O opened in Surry Hills in 2003 and have been constantly sourcing, sampling, tweaking, blending and tasting their ethically-sourced, rich and delicious coffee beans since. They've come up with some damn good, nay the best coffee in Sydney that you can dig into at a select few cafes around the city and suburbs.
Address: 60-64 Reservoir Street, Surry Hills NSW 2010
Phone: +61 2 9211 0665
Hours: Mon-Fri 6:30am-4pm, Sat 7:30am-3pm, Sun 8am-3pm
Address: 89 York Street, Sydney NSW 2000
Phone: +61 2 9279 2677
Hours: Mon-Fri 7am-3:30pm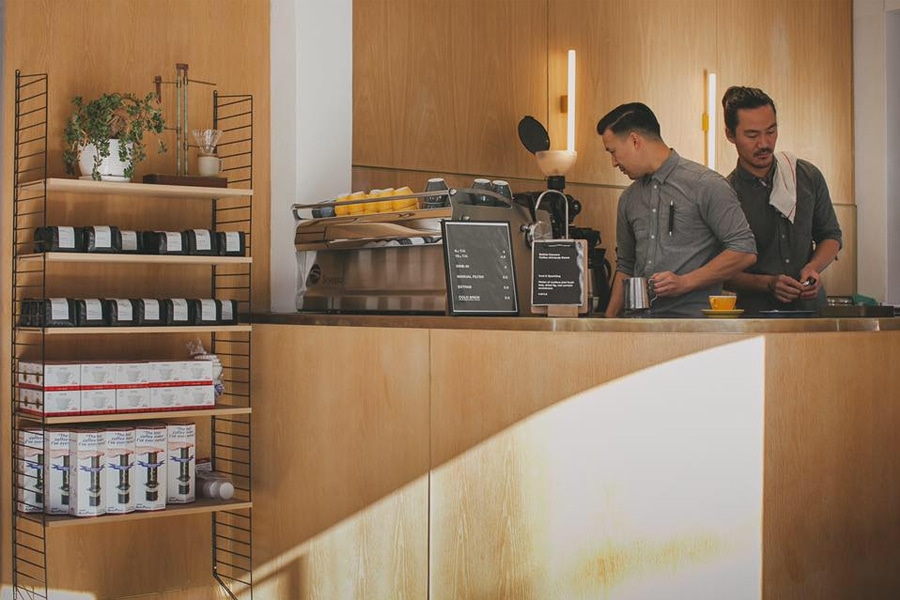 5. Artificer Coffee
Artificer Coffee focuses on the correlation between roasting and brewing coffee, so you can focus on the smooth, delicate flavour of their delicious coffee, the best coffee in Sydney. The Artificer Specialty Coffee Bar and Roastery doesn't diverge from what they're good at, so they only sell coffee. The pair behind the cafe, Dan Yee and Shoji Sasa buy quality beans frequently, meaning the coffee you buy won't have been in stock for any more than a month.
Address: 547 Bourke Street, Surry Hills NSW 2010
Hours: Tue-Fri 7am-3pm, Sat-Sun 8am-1pm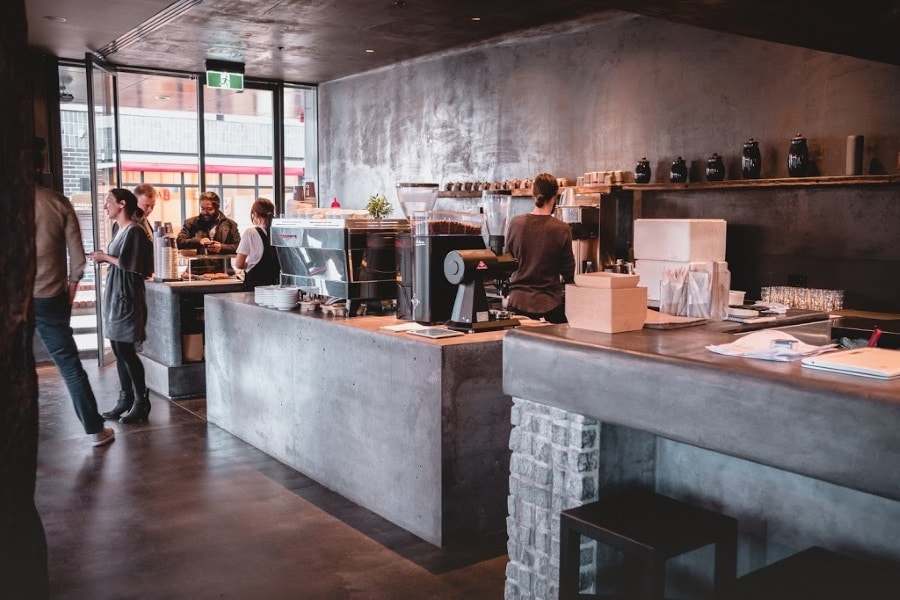 6. Edition Coffee
If you thought Melbourne was the only place in Australia with great coffee, Edition Coffee, one of the best coffee roasters in Sydney, will prove you wrong. As well as silky smooth espresso coffees, they also guarantee the most unique seasonal brunch options, great service and a comfy atmosphere.
Address: 60 Darling Dr, Haymarket NSW 2000
Hours: Mon-Fri 7:30am-5pm, Sat-Sun 8am-5pm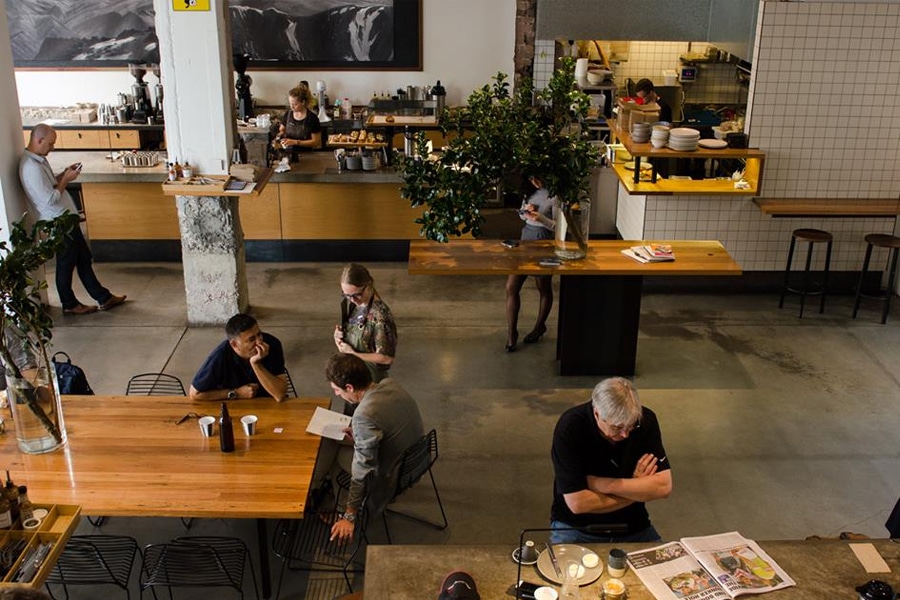 7. Paramount Coffee Project
Whether you're after the latest Colombian roasted beans, a shaked iced almost latte, or some of the famous Berlin roaster, The Barn Coffee's, pour over, Paramount Coffee Project has your specific requests for specialty coffee in Sydney covered. They've also got a mouthwatering selection of meals (think fried chicken waffle or creole jambalaya) and one of the most rustic chic kit-outs Sydney has on offer.
Address: 80 Commonwealth Street, Surry Hills NSW 2010
Phone: +61 2 9211 1122
Hours: Mon-Sun 7am-4pm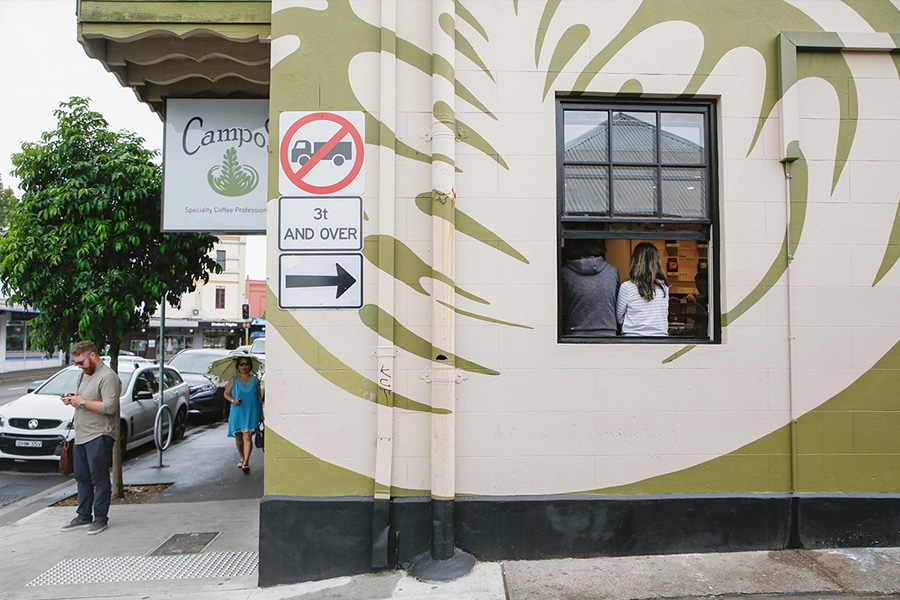 8. Campos Coffee Newtown
Campos Coffee is known for being one of the best coffee roasters in Sydney for a reason – they produce some of the best coffee in the country. Their mantra is 'quality coffee cultivated by good'. They focus on coffee that is made ethically and with care. Campos coffee cut out the middleman by fostering long-lasting partnerships directly with the producers. This means they know the farmers are always producing the highest quality beans, and their select cafe partners roast and serve it to perfection. Their flagship Newtown store exemplifies this nurtured process, much to your enjoyment.
Address: 193 Missenden Road, Newtown NSW 2042
Phone: +61 2 9516 3361
Hours: Mon-Fri 7am-4pm, Sat 8am-5pm, Sun 8am-4pm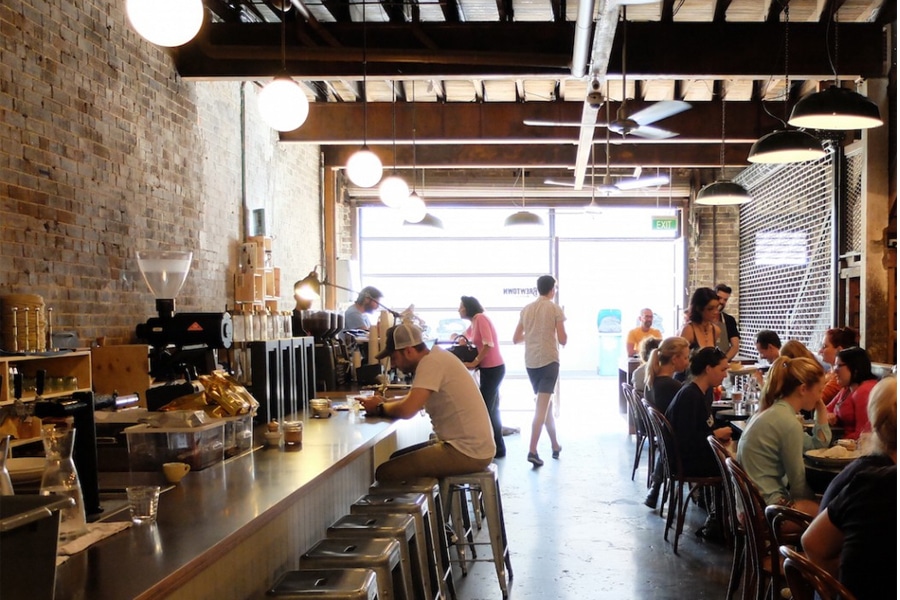 9. Brewtown Newtown
The 19th century warehouse in Newtown is the only thing that's old at Brewtown. Coffee aficionados Simon Triggs and Charles Cameron purchase the beans directly from the plantations, meaning you only get the freshest and richest specialty coffee in Sydney. Pair it with bistro-style breakfast and lunch dishes with the freshest and most delicious produce, and your tastebuds will be set alight.
Address: 6-8 O'Connell Street, Newtown NSW 2042
Phone: +61 2 9557 4908
Hours: Mon-Sun 8am-4pm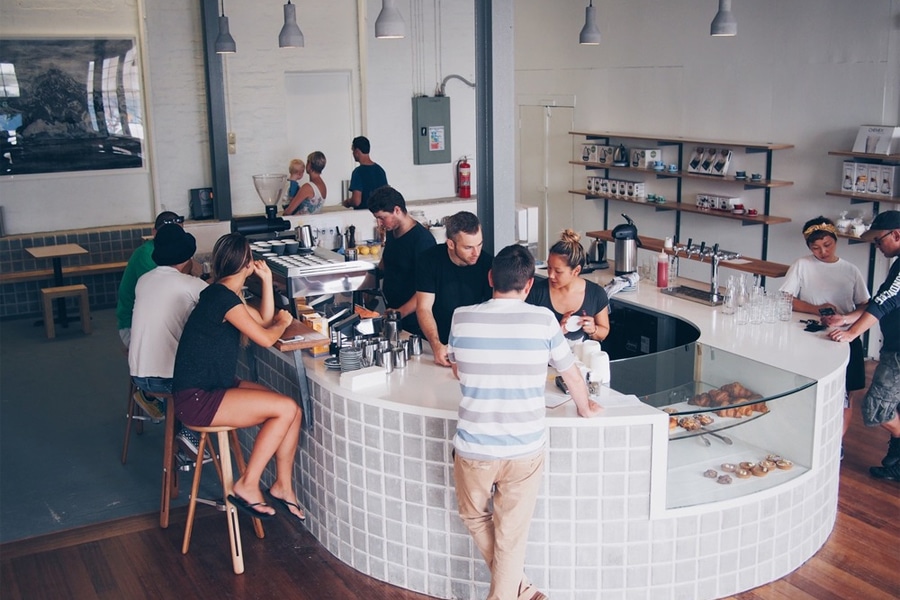 10. Sample Coffee
Coffee connoisseurs get excited – with Sample Coffee you can get single origin coffee or one of two custom espresso blends delivered to your door every two or four weeks. Their coffee is ethically sourced from farms around the world, and roasted right here in Sydney's Inner West. If you choose the Brew Crew delivery option you can even receive seasonal coffee from different farms around the globe with each delivery. You'll learn about each country's coffee growing history and learn different recipes and tips from their brew guides of how to make the best coffee in Sydney, and beyond.
Address: Shop 1a, 118 Devonshire Street, Surry Hills NSW 2010
Phone: +61 414 703 005
Hours: Mon-Fri 6:30am-4pm
Address: Suite 1.03, 75 Mary Street, St Peters NSW 2044
Phone: +61 414 703 005
Hours: Mon-Fri 7am-3pm, Sat 8am-2pm, Sun 8am-2pm

You'll also like:
25 Coolest Bars in Sydney
16 Best Steak Restaurants in Sydney
18 Best Fried Chicken & Wings in Sydney