10 Best Wineries in Barossa Valley
Australia's Barossa Valley is well known around the globe for producing complex, rich, full bodied wines, and a number of international award winners. It's one of Australia's most recognised tourism destinations, especially for all the wine lovers out there and with over 150 wineries and 8 cellar doors, you really are spoilt for choice. There's seven generations of winemakers in these hills that have helped put Australia on the map for their outstanding vintages and unique winemaking techniques.
You'll also like:
220 Best Australian Red Wines
12 Best Australian White Wines
16 Best Wine Bars in Sydney
So without further ado, here's a list of the 10 best wineries the Barossa Valley: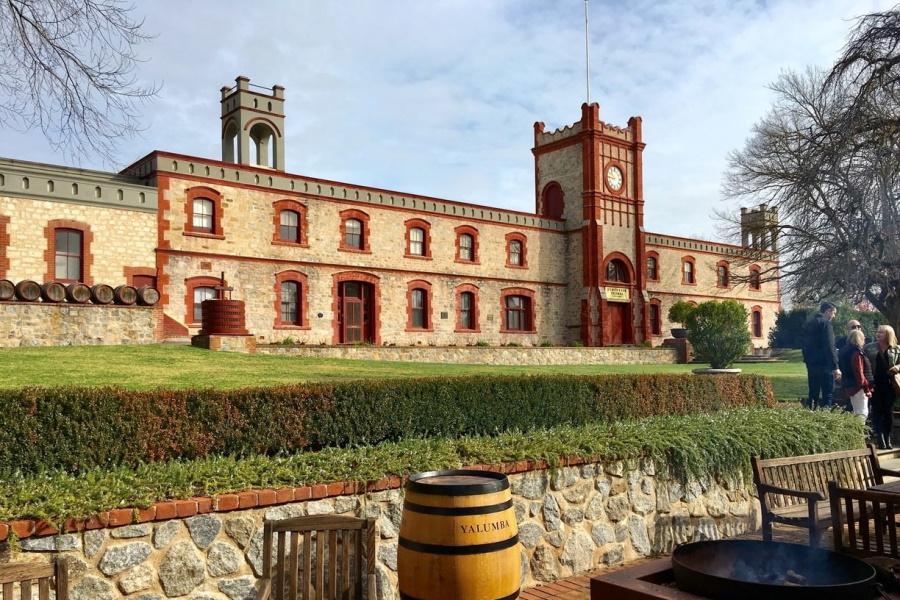 1. Yalumba
Visit Yalumba's historic home in the Barossa for the ultimate wine tasting experience. The winery is bursting with a 168 year old history, surrounded by stunning grounds providing visitors with an experience they won't soon forget. Taste premium wines and sample the local foods or take a special behind the scenes tour of one of the best wineries in the Barossa Valley.
Address: 40 Eden Valley Road, Angaston SA 5353
Phone: +61 8 8561 3200
Opening Hours: 10am – 5pm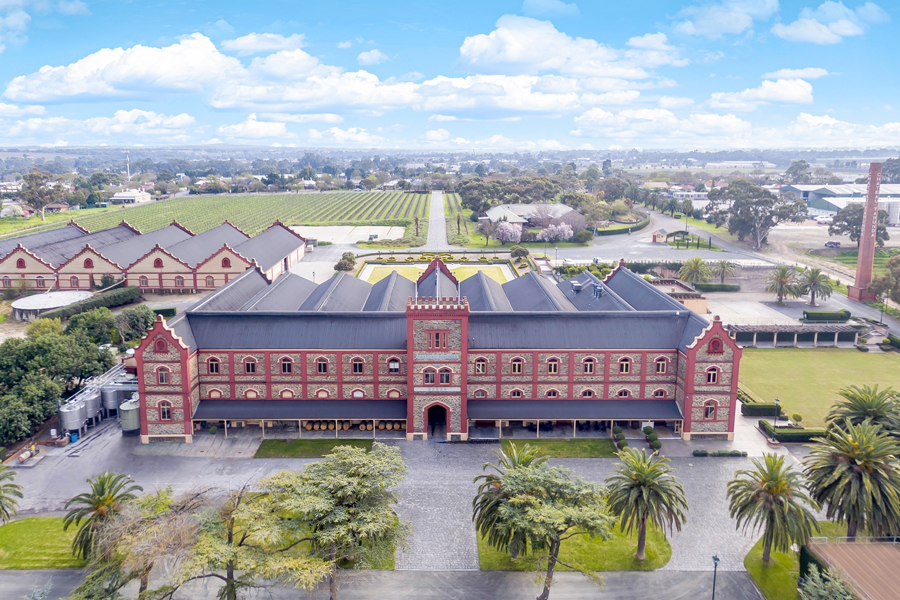 2. Chateau Tanunda
One of the best wineries in the Barossa Valley, Chateau Tanunda has been producing wine from its fruit orchards and vineyards since 1890. Select from some of their best award winning wines, grab a cheese platter and take in the beautiful views of the Barossa Ranges. Take part in one of their cellar door experiences and learn all the ins and outs of wine making. If that's not enough, the iconic architecture and rich history alone is enough to warrant a visit
Address: 9 Basedow Road, Tanunda SA 5352
Phone: +61 8 8563 3888
Opening Hours: 10am – 5pm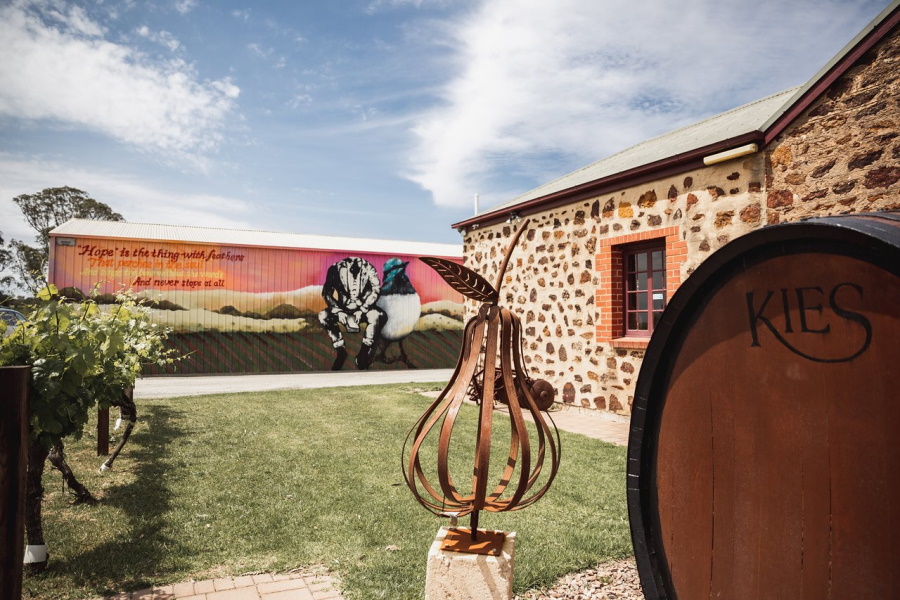 3. Kies Family Wines
Operating since 1985, Kies Family Wines offers a great wine tasting experience at their cellar door. What is great about Kies wines is that it's all about "quality over quantity", producing smaller batches of wines so that enough attention and focus goes into making every drop just as delicious as the last. Visit the cellar door for a tasty sample of some of the wines Kies has on offer and visit the Monkey Nut café for a bite to eat.
Address: 1303 Barossa Valley Way, Lyndoch SA 5351
Phone: +61 8 8524 4110
Opening Hours: 9am – 4pm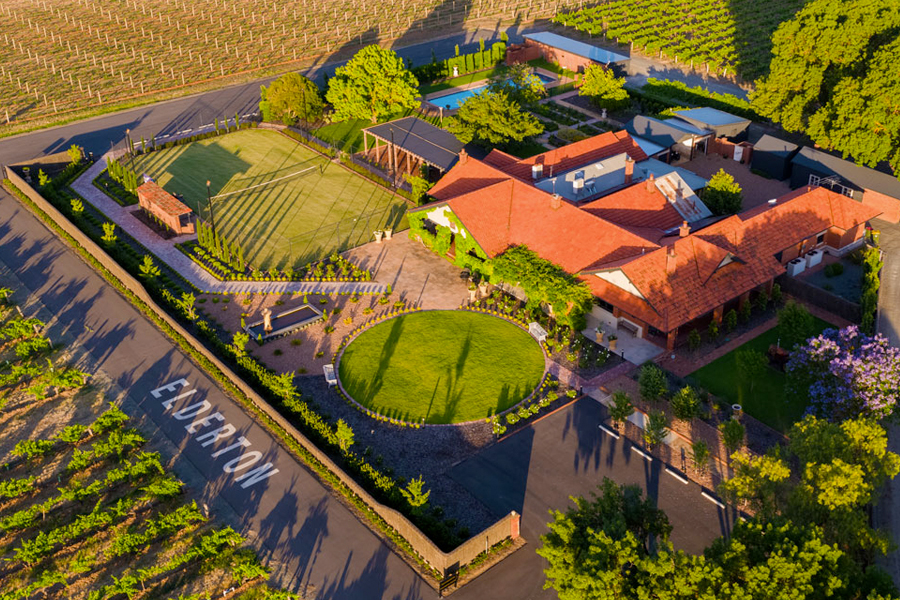 4. Elderton Wines
Elderton Wines are known for their hospitality at their Barossa Valley Winery, in fact they even won an award for it in the 2019 South Australian Best of Wine Tourism Awards. If you're looking for a relaxing afternoon of wine tasting, eating and soaking up the sunshine in one of the most beautiful places in South Australia, then you can't go wrong here at one of the best wineries in the Barossa Valley.
Address: 3/5 Tanunda Road, Nuriootpa SA 5355
Phone: +61 8 8568 7878
Opening Hours: Mon – Fri 10am – 5pm & Sat – Sun 11am – 4pm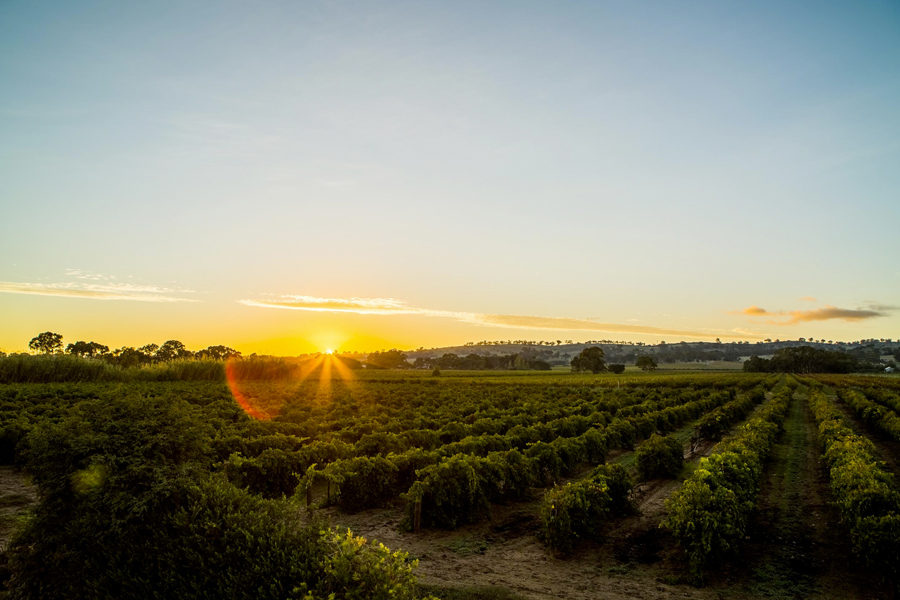 5. Rusden Wines
With seven generations of grape growing history, Rusden Wines know what they're doing when it comes to wine. A respect for the land and responsibility to pass it on to future generations is at the heart of Rusden's philosophy, they even still tend the land by hand and adhere to traditional winemaking methods. It's all in the details and that's what makes their wine so unique and definitely worth the trip to Barossa Valley.
Address: 221 Magnolia Road, Vine Vale SA 5232
Phone:  +61 8 8563 2976
Opening Hours: 11am – 5pm / Closed Tuesdays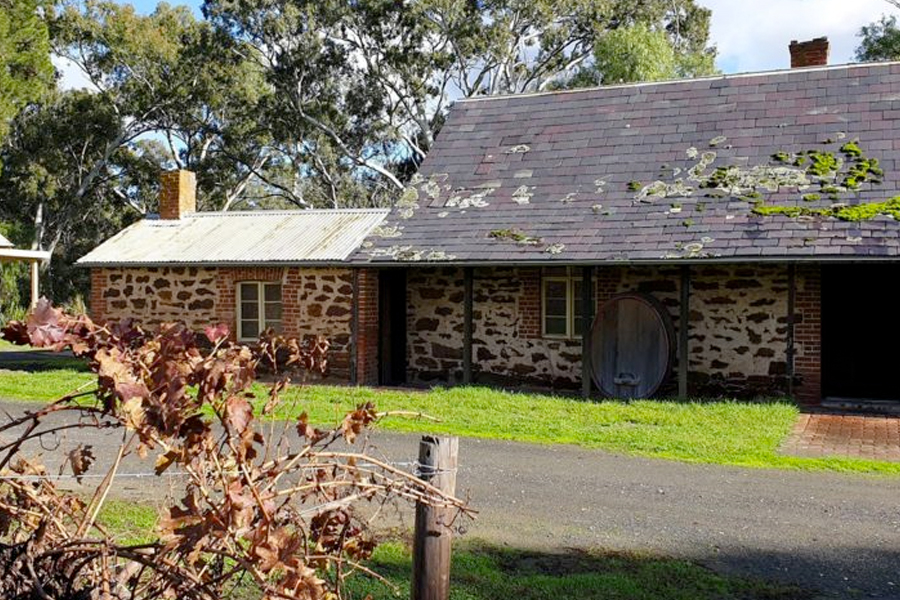 6. Jenke Vineyards
Come to Jenke Vineyard's original 1850s Koch Cottage, turned cellar door for a premium wine tasting experience at one of the best wineries the Barossa Valley has to offer. From seven generations in the Barossa Valley to today, the Jenke's are still producing small batches of single vineyard wines by hand. Try a line-up of their delicious range of Semillon, Cabernet Sauvignon, Shiraz and more. Be sure to make a booking though as it is still by appointment only.
Address: 1857 Barossa Valley Road, Rowland Flat SA 5352
Phone: +61 8 8524 4154
Opening Hours: By appointment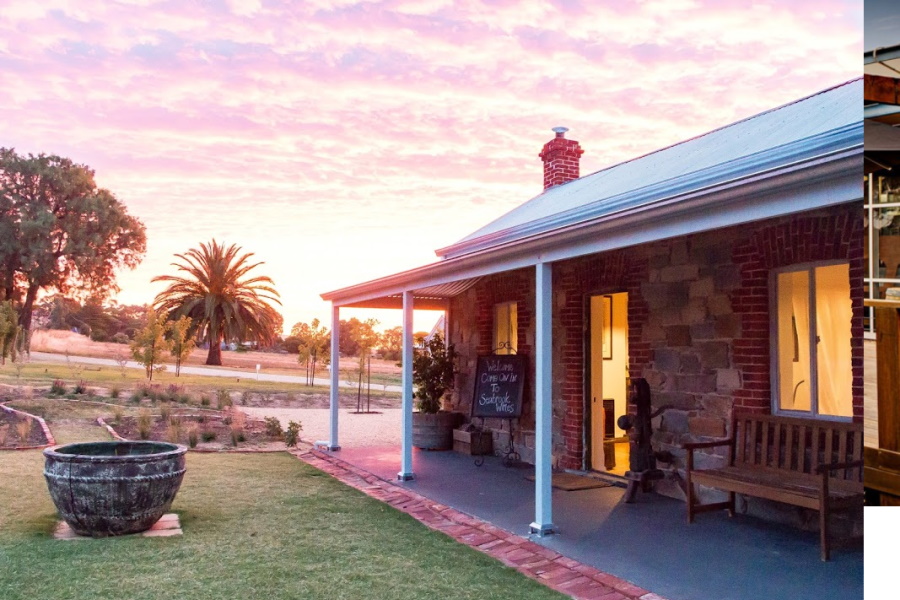 7. Seabrook Wines
Since 1878 The Seabrook family has been a part of Australia's wine industry and has since revitalised its old labels with its fifth generation Hamish Seabrook at the helm. Seabrook Wines has a portfolio of seven impeccable wines to choose from. Come and visit the cellar door at Menglers Hill, housed in the quaint 1850s cottage. Grab some wine and a platter then relax on the deck for some of the most stunning views at one of the best wineries in the Barossa Valley.
Address: 1122 Light Pass Road, Vine Vale SA 5352
Phone: +61 8 8563 0368
Opening Hours: 11am – 5pm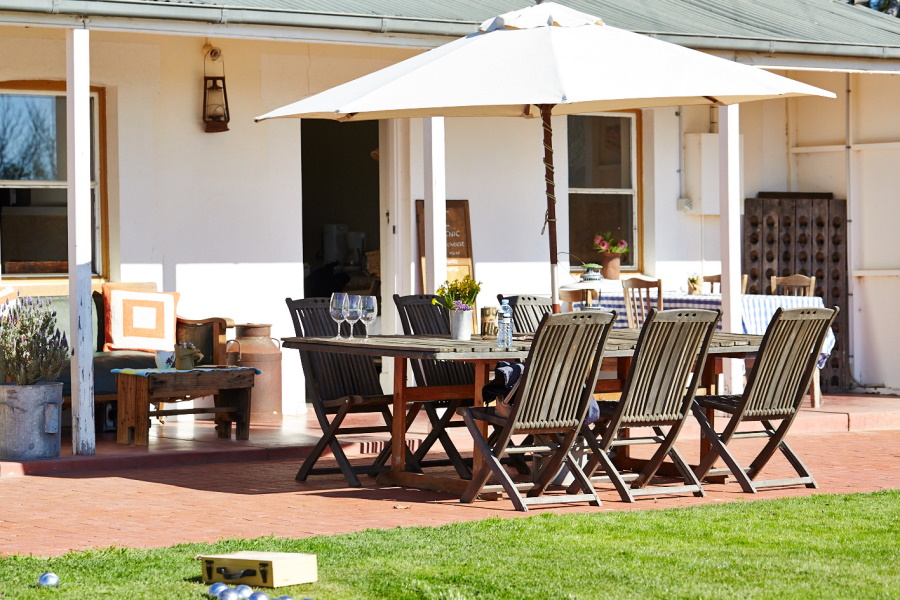 8. Yelland & Papps
Calling all wine lovers, Yelland & Papps are the perfect spot if you're looking for unique and elegant wines that put quality over quantity. The small boutique family winery offers a variety of wines made with a passion for good wine using "old world techniques in a new world way". Check out the cellar door for one of the best wine tasting experiences at one of Barossa Valley's best wineries.
Address: 279 Nuraip Road, Nuriootpa SA 5355
Phone: +61 8 8562 3510
Opening Hours: 10.30am – 4.30pm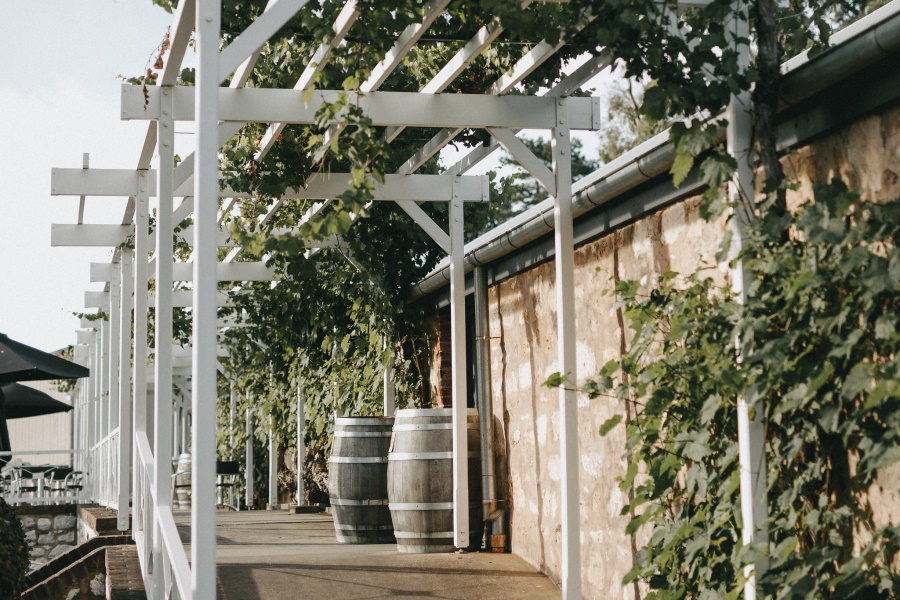 9. Saltram
Saltram Winery in the Barossa Valley has been in operation for over 160 years and is an icon among the valley's wineries. Visit the charming cellar door at the winery's original stone winery house for a cosy and informative wine tasting experience. With the ultimate tasting experience you'll get to discover the history of Saltram, taste the premium wines from the barrel hall and finish up with a tasty tawny in the underground cellar.
Address: Murray Street, Angaston SA 5353
Phone: +61 8 8561 0200
Opening Hours: 10am – 5pm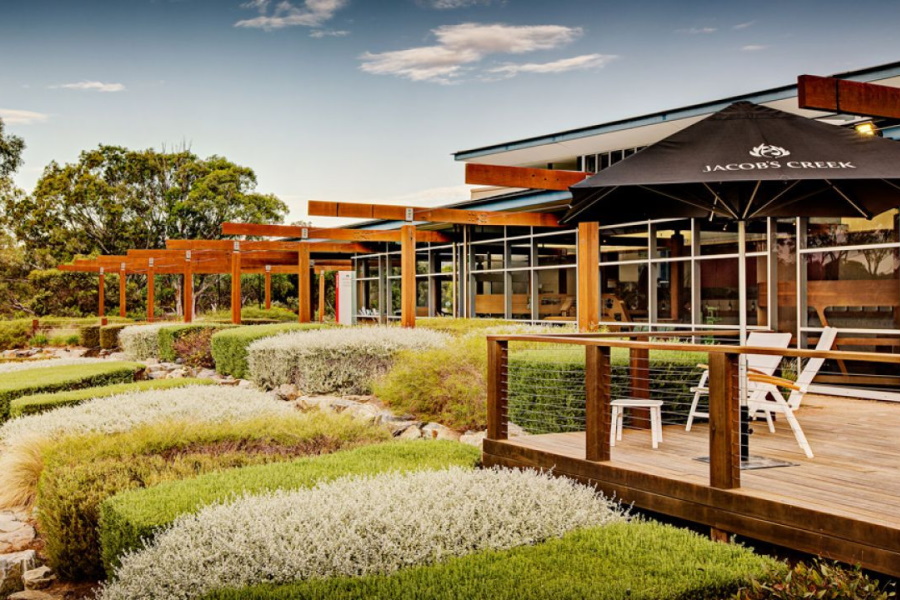 10. Jacob's Creek
How can we leave out one of Australia's most well-known and beloved wineries, whose wines have been transported throughout the globe and is synonymous with Australia's wine making industry. Jacob's Creek offers a range of wine experiences at their cellar door in Barossa Valley including tours, food and wine tastings, beautifully picturesque views of the vineyard and surrounding hills. Learn all about the regions history and heritage and the wine making process of one of the best wineries in Barossa Valley.
Address: 2129 Barossa Valley Way, Rowland Flat SA 5352
Phone: +61 8 8521 3000
Opening Hours: 10am – 5pm
You'll also like:
Wolf Blass Makers' Project Wines are Fresh and Original
Why Your Next Red Wine Should be a Rioja
Penfolds Launches Special Bin 111A Shiraz to Mark 175 Years of Winemaking