14 Best Wine Bars in Melbourne
Finding a wine bar in Melbourne that fits your desires is as difficult as finding your favourite wine in a liquor store while blindfolded. But luckily we've taken the blindfold off and pointed you in the right direction: to the 14 best wine bars in Melbourne.
From a refreshing rosé to a hearty red or a crisp white, wine varieties offer a taste sensation for every palate and occasion. Much more than just a drink, wine is an elixir of relaxation, made through complex processes and under much scrutiny – well the good ones anyway. But sifting through the stores and menus to find these can be quite the chore. That's where the best wine bars in Melbourne come in.
With knowledgable staff and carefully constructed menus featuring only the top-quality producers, there is no wrong choice at a wine bar Melbourne from this list. From a wine bar in Fitzroy to a wine bar in Melbourne CBD, we've got the whole city covered. Now your only job is to enjoy the hospitality, delectable drops and food come to (grape) fruition.
---
You'll also like:
10 Best Whisky Bars in Melbourne
20 Best Hidden Bars in Melbourne
20 Places for the Best Outdoor Dining in Melbourne
---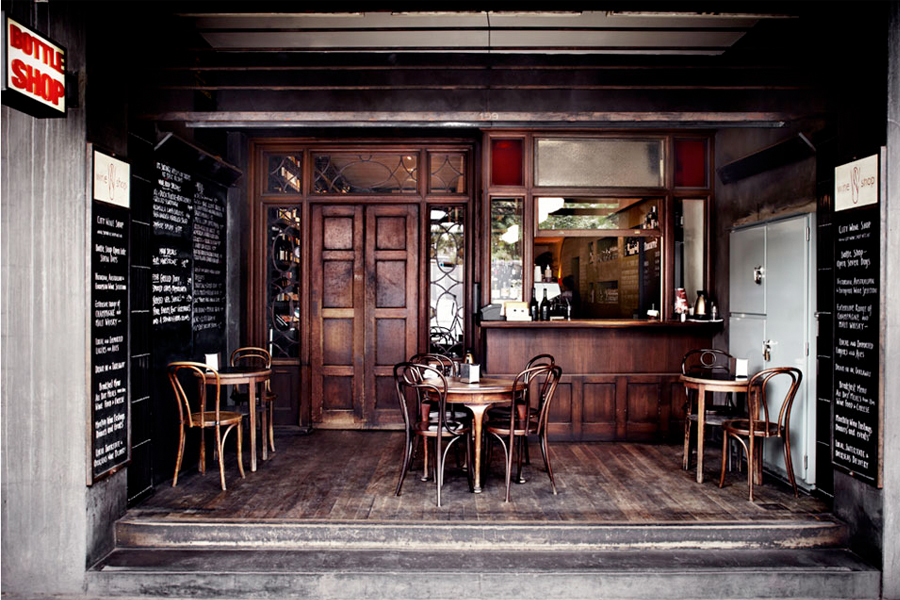 City Wine Shop
City Wine Shop is more than just a wine bar Melbourne CBD, and even goes beyond a wine shop. It is your source for the latest viticulture news, the most helpful tips on wine pairing and a lesson on which wines you should buy for your lady. Whether you want your wine by the glass, by the bottle or by the home-delivered case, City Wine Shop will make your wish come true. They also host regular events such as wine tastings from particular regions or evenings with guest bar staff. If that weren't enough, they even host functions and offer certified WSET courses. 
159 Spring Street, Melbourne VIC 3000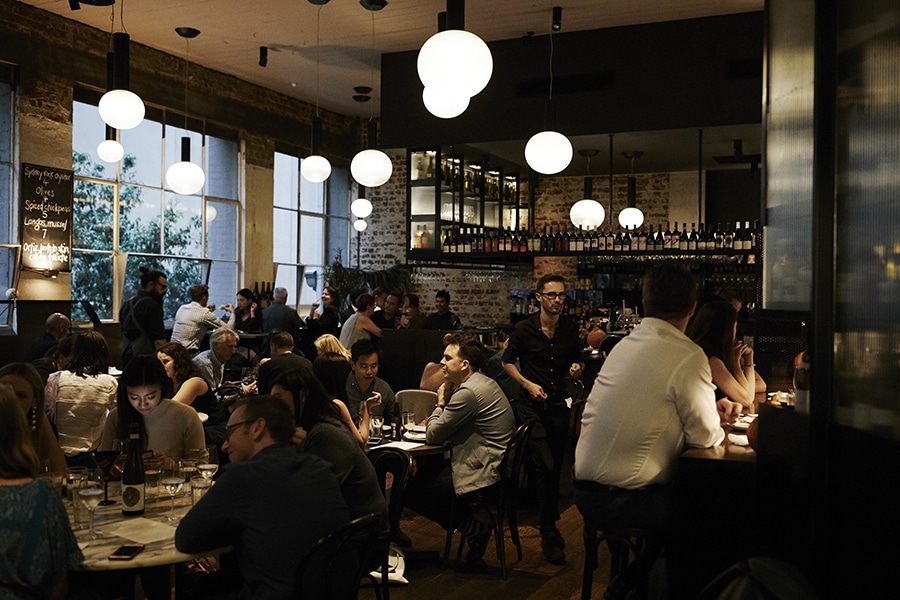 Cumulus Up Wine Bar
The equivalent of powering up in a video game, if you're craving a delicious drop – you better Cumulus Up. Featuring the season's best from small-scale farms, the ever-changing menu will never fail to delight. The food menu is similarly curated, including locally-sourced produce such as Port Phillip Bay scallops and duck from the Macedon Ranges. Experience the charm of this European-esque wine bar Melbourne for yourself.
45 Flinders Lane, Melbourne VIC 3000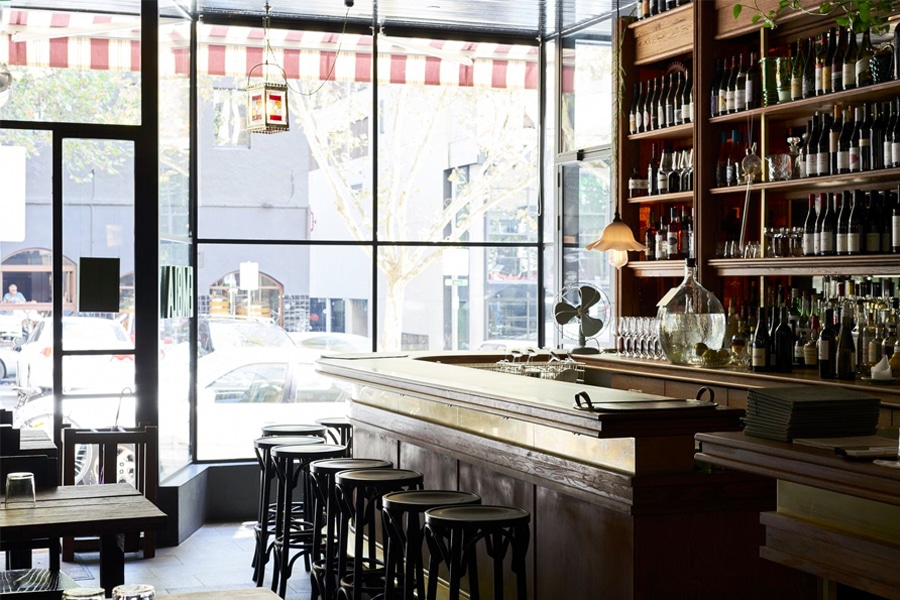 Gerald's Bar
With nearly as many awards as they have wine varieties, Gerald's Bar deserves its place as one of the best wine bars in Melbourne. The funky atmosphere, friendly staff and decadent degustations are just the start of an unforgettable night out. From the moment you read the hand-written scroll that is their menu to the final lingering taste of their local red, you'll feel more at home than in your own bed.
386 Rathdowne Street, Carlton North VIC 3054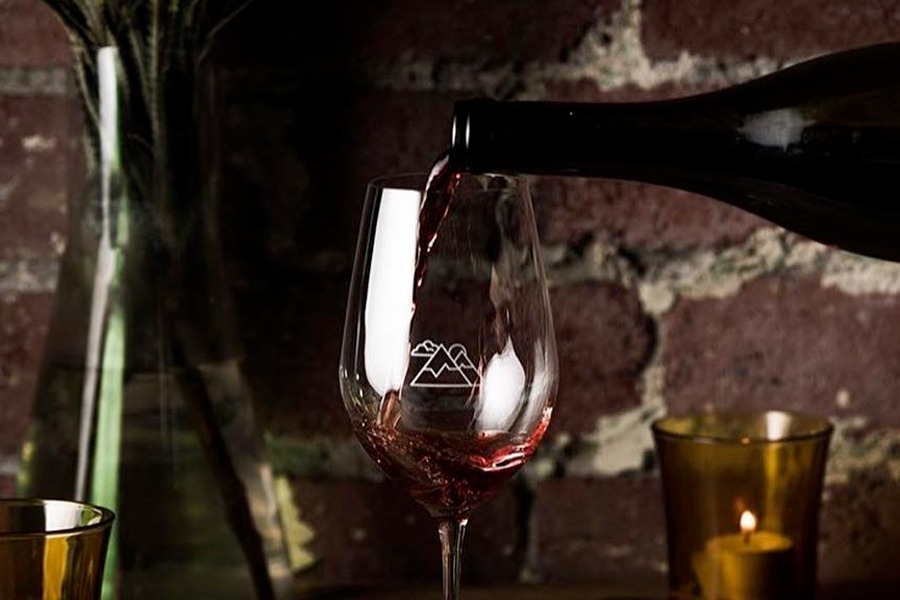 The Alps
An unassuming locale that takes no mercy on its fine wine selection, The Alps is everything you'd imagine the best wine bars in Melbourne CBD to be. A former milk bar, the space features touchwood, exposed brick, fireplaces and steel. The wine selection focuses on exemplifying the origin of the grape, favouring honesty over innovation. You'll notice a particular fondness for wine hailing from the foot of the alps – Jura, Savoic and Burgundy – hence the name. You can even visit informal masterclasses once a month around a barbecue to learn more from these viticultural masters.
64 Commercial Road, Prahran VIC 3181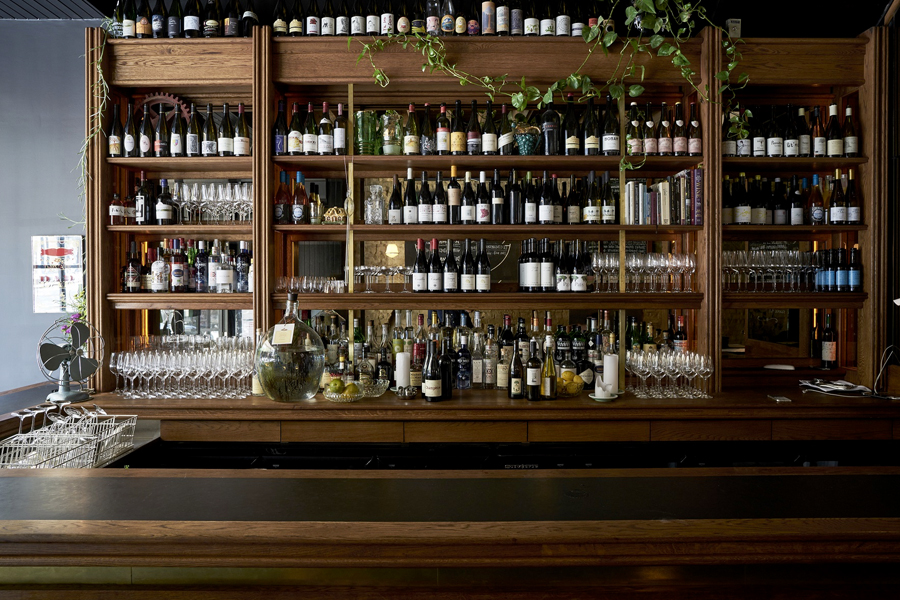 Embla
The staff at Embla admit that their taste in wine might be slightly weird, but they think other people will happily share their off-centre drops. They take lunch bookings (particularly for their Sunday set menu) but are only walk-in in the evening. Everything at this wine bar Melbourne – the wine, food and staff – is full of character that shouldn't be missed.
122 Russell Street, Melbourne VIC 3000
Marion
Marion has more than just fantastic, seasonal wine and produce. It's a space that encourages you to stop for a moment and indulge in dishes designed to share and local and foreign blends that demonstrate the breadth of the winemaking world. Take a little of your visit to this wine bar Fitzroy home with you with their Deadman's Dozen – a mixed dozen wine selection of mostly limited production wines that changes by the month. You could even nab yourself free home delivery with a six month subscription.
Cnr of Deadman's Lane and Gertrude Street, Fitzroy VIC 3065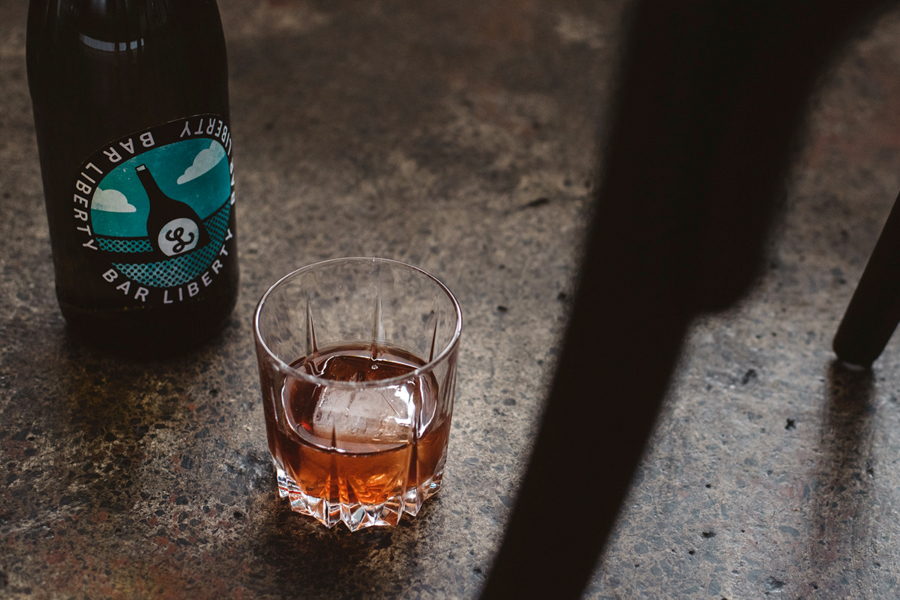 Bar liberty
Another incredible wine bar in Fitzroy, Bar Liberty boasts of some sough-after relationships with Australia's best vignerons, brewers and roasters. And this means better wine. Their casual restaurant also features a range of scrumptious snacks, meats, share plates and desserts to complement their fine wine range.
234 Johnston Street, Fitzroy VIC 3065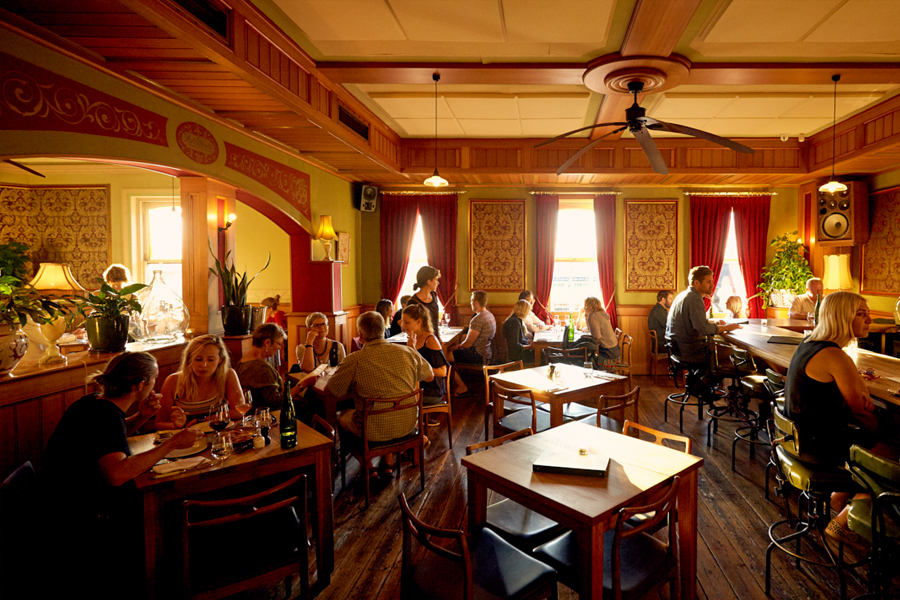 Neighbourhood Wine
Neighbourhood Wine takes the best produce offered at any certain time of the year and making something beautiful and fragrant to put on your plate. The wine at this wine bar Fitzroy has a particular focus on low-interference winemaking principles, which they believe allows the provenance of the wine to shine through. The list curated by Simon Denman is in constant evolution and growth, meaning each time you visit this sumptuous wine bar, you'll fall in love with a different drop.
1 Reid Street, Fitzroy North VIC 3068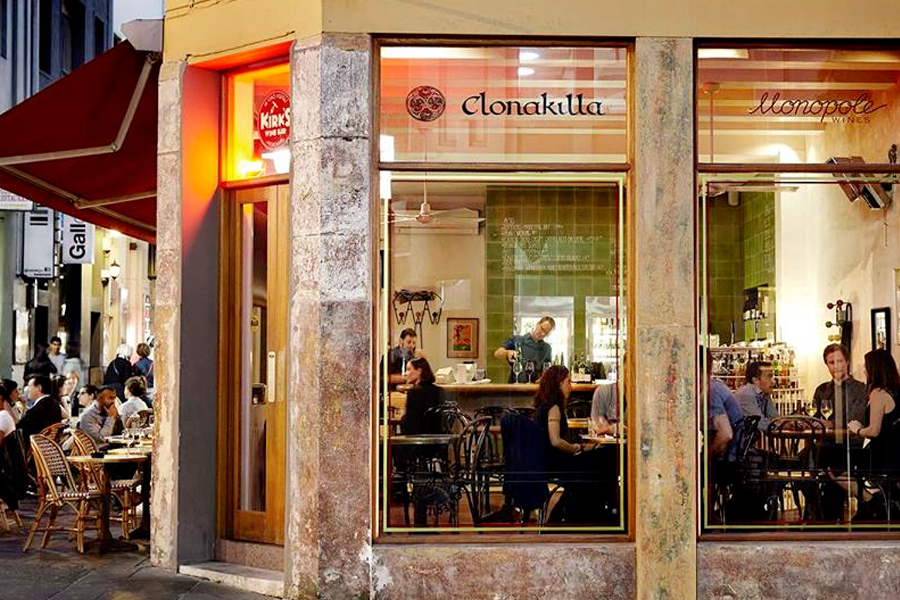 Kirk's Wine Bar
The slogan of Kirk's Wine Bar 'in vino veritas' means 'in wine lies the truth'. And you know if they say it Latin, they must mean business. Kirk's doesn't take bookings so just turn up to one of the best wine bars in Melbourne CBD ready to be swept up in a sea of intoxicating grape juice, scrumptious meals and good vibes.
Cnr Hardware Lane and Little Bourke Street, Melbourne VIC 3000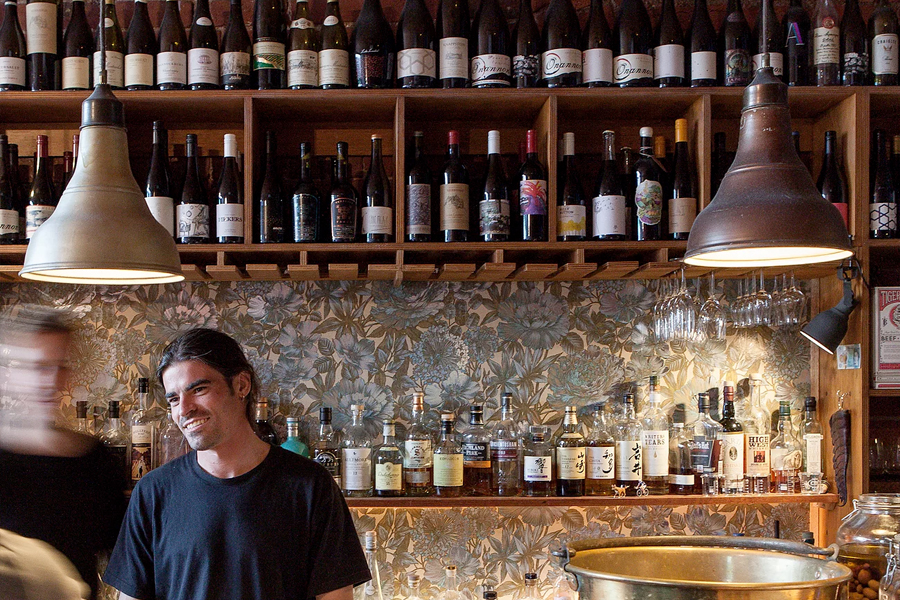 Underwood Wine Bar 
Stocking exclusively Australian wine and beer, Underwood Wine Bar is committed to supporting local, passionate producers. They're also committed to providing every customer with a great time – whether that be through an extensive, alluring wine list, its intimate setting or mouth-watering charcuterie and bar snacks. This is the corner wine bar in Fitzroy that doesn't miss a single detail.
181 St Georges Road, Fitzroy North VIC 3068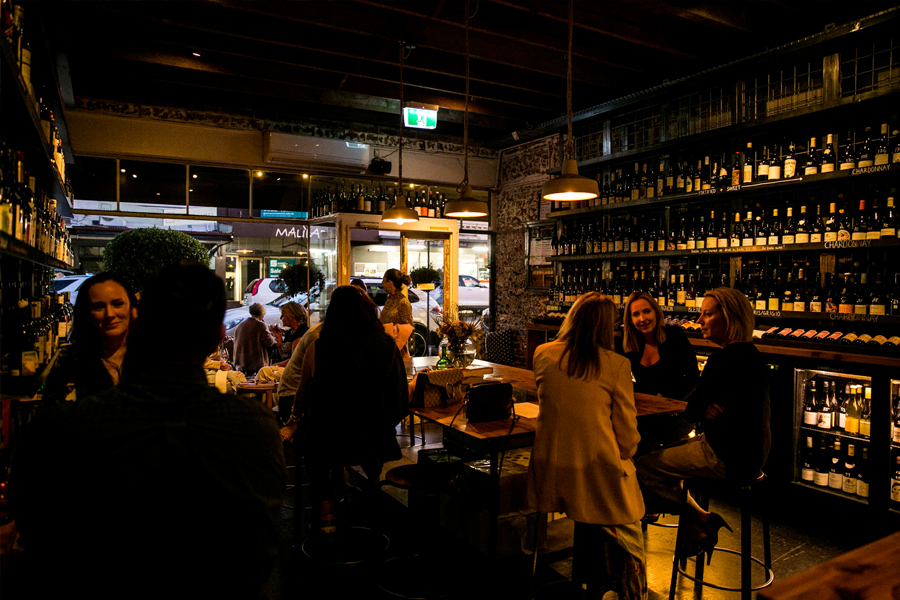 Milton Wine Shop
Milton Wine Shop is so much more than just a wine shop. They are a small wine bar that represents producers focusing on quality, honesty and representation of place in their wines. But that didn't quite fit in the title. They have red, white, pink and orange varieties of wine as well as a curated selection of accompanying snacks. Whether you warm yourself by the cosy fireplace in the 'living room' in Winter or feel the Summer rays out in the courtyard, there's always a reason to head to Milton, one of the best wine bars in Melbourne.
1427 Malvern Road, Malvern VIC 3144
South Press Wine House
South Press Wine love wine probably as much as you do. They source the best of it from around Australia and the globe so that you can enjoy it in their chic indoor/outdoor setting. Enjoy said wine alongside some share plates and cured meats and cheeses any day of the week at this wine bar Melbourne. South Press doesn't just fit into the exemplary South Yarra wine scene, it builds it.
27 Toorak Road, South Yarra VIC 3141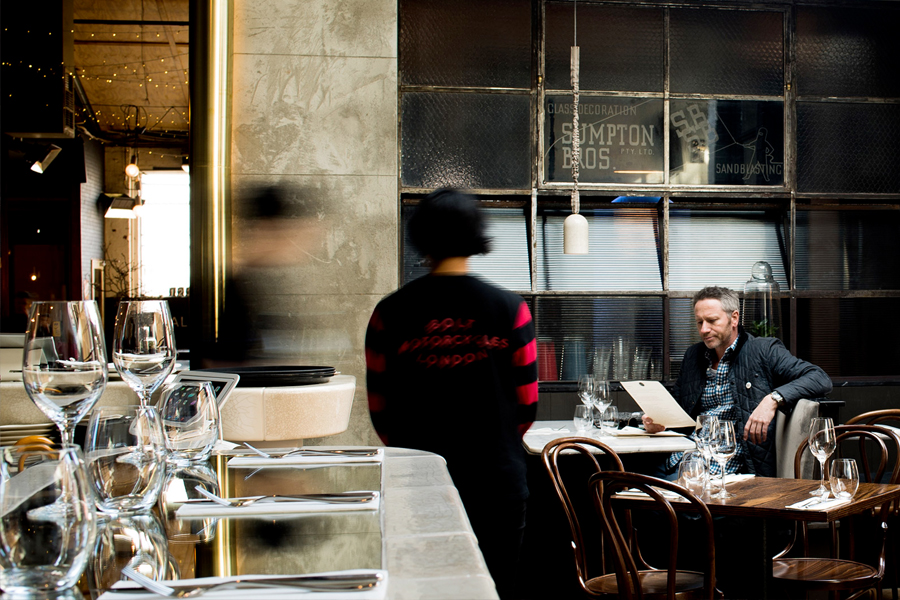 Smalls Wine Bar
The atmosphere at Smalls Wine Bar is anything but little – but the producers from which they source their wine are. The space is also intimate, with 24 seats and a a walk-in only policy. They regularly change their food and wine list, meaning every time you visit you can discover something new. Try out one of the most boutique and best wine bars in Melbourne for yourself.
20-22 Yarra Place, South Melbourne 3205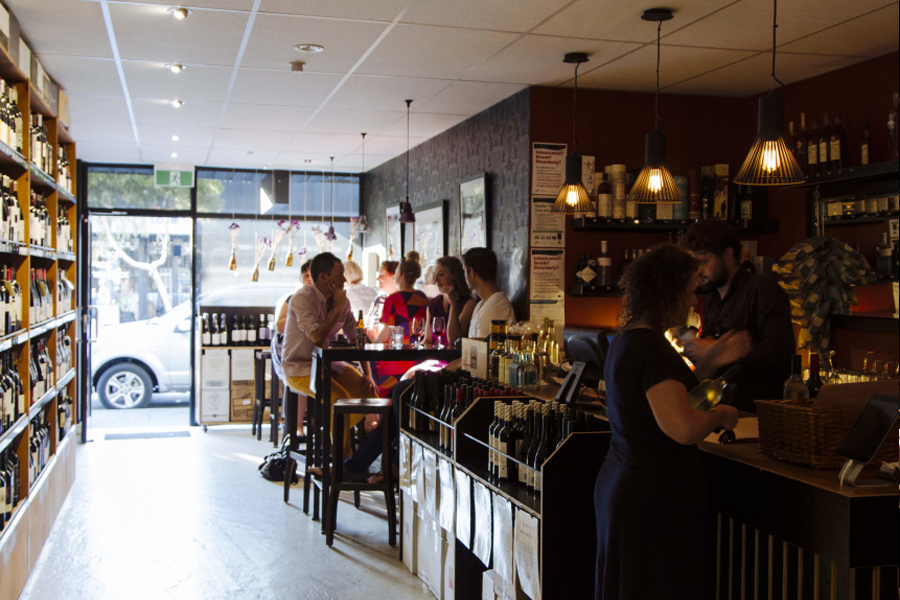 Seddon Wine Store
The perfect blend of diversity and quality, Seddon Wine Store stocks the 500 best wines from boutique producers in Australia and beyond. While they focus on smaller producers, their primary focus is on quality. Co-owner, Jeremy Honisett, has worked as a wholesaler, distributor and in pubs and restaurants, so safe to know he's pretty well-versed in the area of viticulture. He and his wife Suzy don't buy the wine unless they've seen it, tasted it and talked about it. So if you want to have a conversation about the intricacies of the drop your drinking, visit Seddon Wine Store, one of best wine bars in Melbourne.
2/101 Victoria Street, Seddon VIC 3011
---
You'll also like:
10 Best Whisky Bars in Melbourne
20 Best Hidden Bars in Melbourne
20 Places for the Best Outdoor Dining in Melbourne
---
Have you subscribed to Man of Many? You can also follow us on Facebook, Twitter, and Instagram.