20 Best American Whiskey Brands
There are so many whiskey styles and brands in America, it almost seems like its history (at least figuratively) is drenched in whiskey. From bourbon to rye to single malt to Tennessee whiskey, the best American whiskey brands offer something for every palate and flavour profile. Also, in case you were wondering, like Ireland, the US opts to use the 'e' in the word instead of the usual "whisky". The US has a long and storied whiskey history. Its "native spirit" is bourbon, the corn-based whiskey that's mostly (but not always) distilled, bottled, and aged in Kentucky. While its creation is up for debate, many believe the legendary story of a former Baptist minister named Elijah Craig who decided to age his corn whiskey in charred oak barrels in 1789.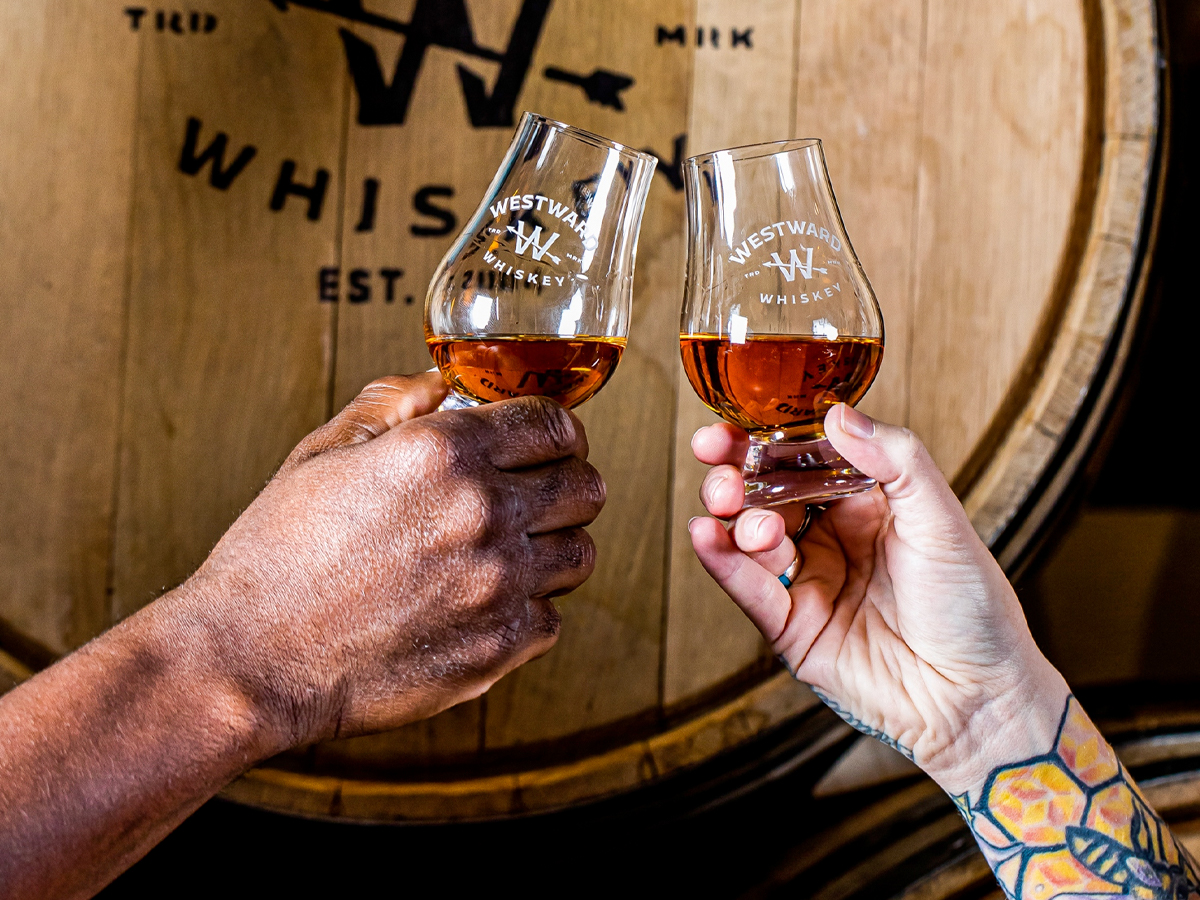 Don't believe that whiskey has played an important part in America's history? Just take a look at the country's first president. George Washington, on top of being a general and politician, was a distiller who even operated his own distillery (you can even visit it in Virginia today).
In 1799, his distillery was one of the biggest in the country, producing almost 11,000 gallons of whiskey. The US whiskey marketplace is dominated by names like Jack Daniel's, Jim Beam, Wild Turkey, and Buffalo Trace. But countless smaller craft distilleries are cranking out high-quality, nuanced whiskeys as well. According to the American Distilling Institute, there are currently more than 2,000 distilleries operating in the US. Many of which make whiskey.
This brings us to the most important part of this article. We're going to take a deep dive into the most important, influential, and well-known whiskey brands in America. Keep scrolling to see them all.
RELATED: Want to know everything there is to know about whisky? Check out our comprehensive guide to the classic spirit in all its forms.
Best American Whiskey Brands at a Glance
Best Overall: Woodford Reserve
Best Luxury: Pappy Van Winkle
Most Popular: Jim Beam
Best Traditional: George Dickel
Best New Age: Westward Whiskey
Best Value-for-Money: Buffalo Trace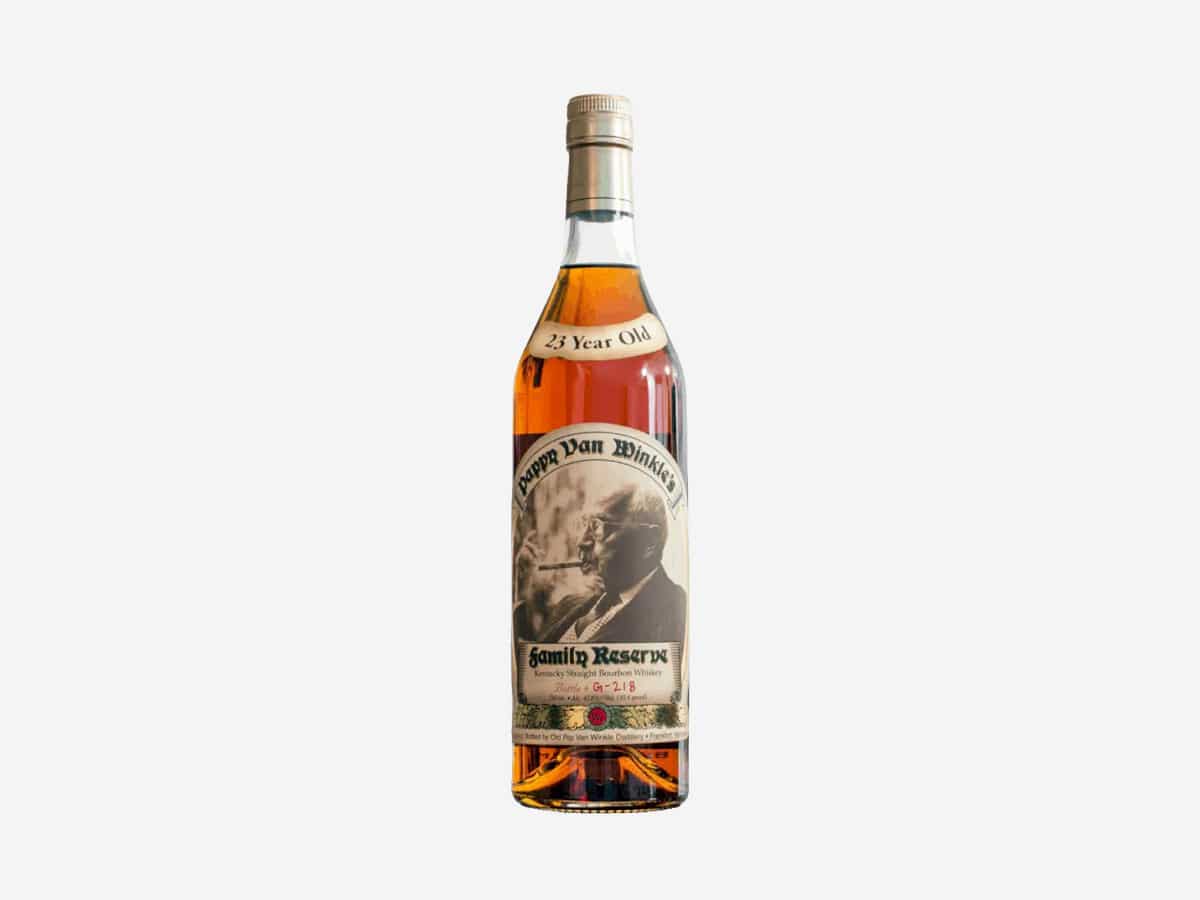 1. Pappy Van Winkle
Location: Frankfort, Kentucky
Founded in: 1994
Best-known expression: Pappy Van Winkle 23 Year
When it comes to bourbon, there's none shrouded in more notoriety than Pappy Van Winkle. It's so expensive and hard to find that it was even the basis of a famous heist documented by Netflix. The collection includes Old Rip Van Winkle 10 Year, Van Winkle Special Reserve 12 Year Old, Van Winkle Family Reserve Rye 13 Year, Pappy Van Winkle 15 Year, and more. The most inexpensive (but still uncomfortably pricy) is the Old Rip Van Winkle 10 Year with its notes of barrel-proof alcohol content and flavours of candied pecans, toasted vanilla beans, dried cherries, and oaky wood. Due to the high wheat content, it's remarkably soft, mellow, and sippable.
If you're wondering just how loved Pappy van Winkle is, you need only look at the recent auction records. Earlier this year, a bottle of Pappy Van Winkle Bourbon was sold at Sotheby's for a whopping USD$52,500 (approx. AUD$77,100), marking a new record for the label. In fact, the price was so high that it surprised auctioneers, with Jonny Fowle, Sotheby's head of whisky and spirits, North America and EMEA, commenting that it went "far beyond anyone's expectations".
"Synonymous with enthusiasts, whiskeys bottled under the Van Winkle brand have gone on to become amongst the most highly rated and sought-after, gathering an almost cult-like following," Sotheby's said about the auction.
"Many of those were distilled at the old Stitzel-Weller Distillery, opened on Derby Day in 1935, which went on to create some of the finest and most sought-after bourbons ever produced before its closure in the early 1990s, with production moving to the Buffalo Trace Distillery in Frankfort."
Our guide to Pappy Van Winkle Buy it here (Wooden Cork) Buy it here (Dan Murphy's)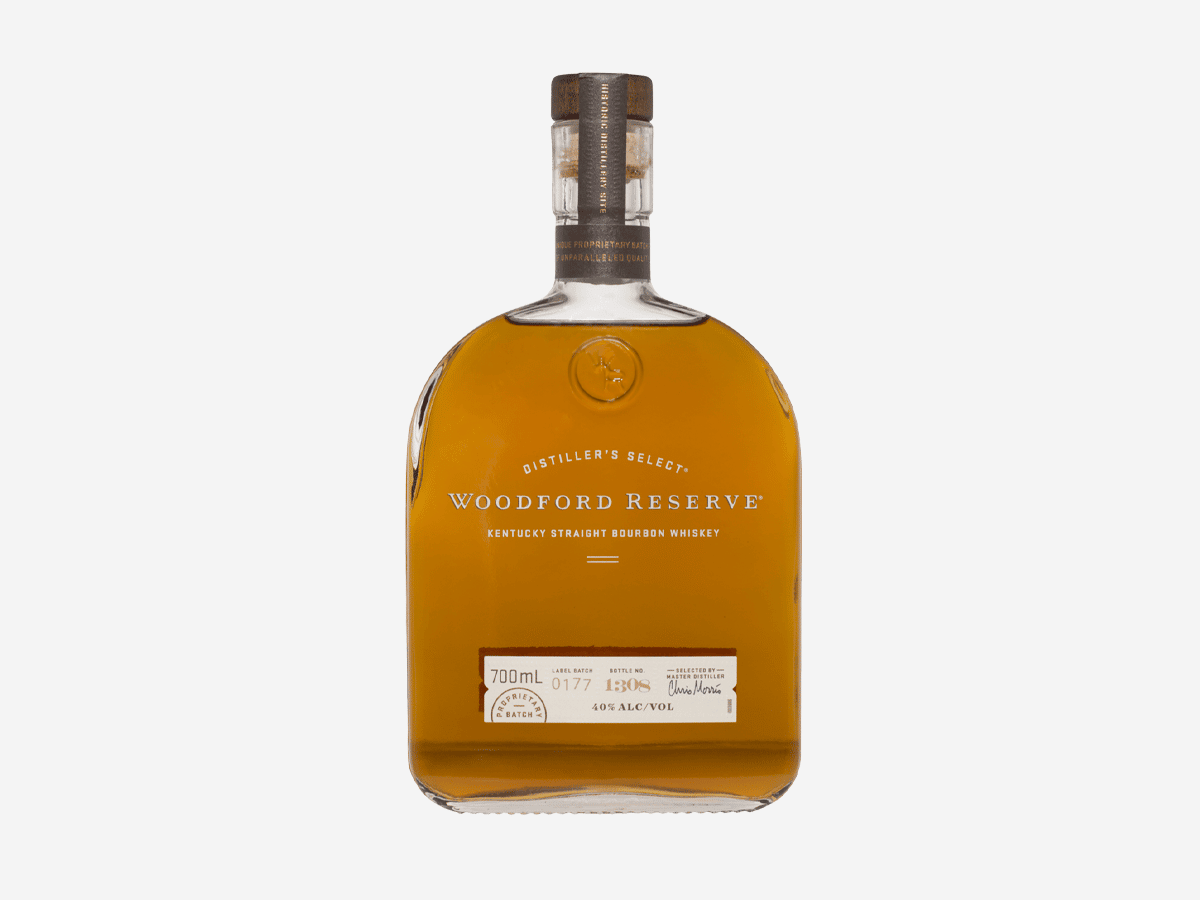 2. Woodford Reserve
Location: Versailles, Kentucky
Founded in: 1996
Best-known expression: Woodford Reserve Straight
Located in the heart of horse racing country in Versailles, Kentucky, Woodford Reserve can trace its history back to 1812, when distilling began on the site. The brand beloved by whiskey drinkers was launched in 1996. As compared to some sweet bourbons, Woodford Reserve is well-known for its high-rye mash bill, making it the ideal accompaniment for the classic Old Fashioned cocktail or Mint Julep.
While it is comprised of 72 per cent corn and 10 per cent malted barley, its expressions get a healthy kick of spice from its 18 per cent inclusion. If you're new to the brand, we suggest trying its classic Woodford Reserve Kentucky Straight Bourbon. One of the most complex, flavourful, and well-priced whiskeys on the market.
On the opposite end of the spectrum, Woodford Reserve is also dishing up some serious A-grade stuff, namely the Master Collection. We were lucky enough to get our hands on the 2021 edition, which was limited to less than 700 bottles available nationwide. The release marked the 15th edition of the Master's Collection, which was devised to honour the creations of the 1812 distillery site where Woodford Reserve is now located. Additionally, the Double Oaked release offers a touch of luxury if you're willing to step up the price point a tad.
But if you really want to get a taste of Woodford Reserve's top drop, you can't go past the Woodford Reserve Baccarat Edition. The brand's premier release, this unique Kentucky bourbon is finished in XO Cognac oak, encased in a striking Baccarat crystal glass decanter, and yours to own for a cheeky AUD$3,000.
"It's a significant moment for us as we're the first Kentucky bourbon to enter a space where typically the finest single malts and cognacs play," master distiller Chris Morris explained at the time. "Kentucky has a history with France, dating back to King Louis XVI, and to honour this history I decided to combine the finest of Kentucky spirits with the finest of French in a collaboration that would bring this history to life."
View all our Woodford Reserve coverage Buy it here (Dan Murphy's) Buy it here (Liquorland)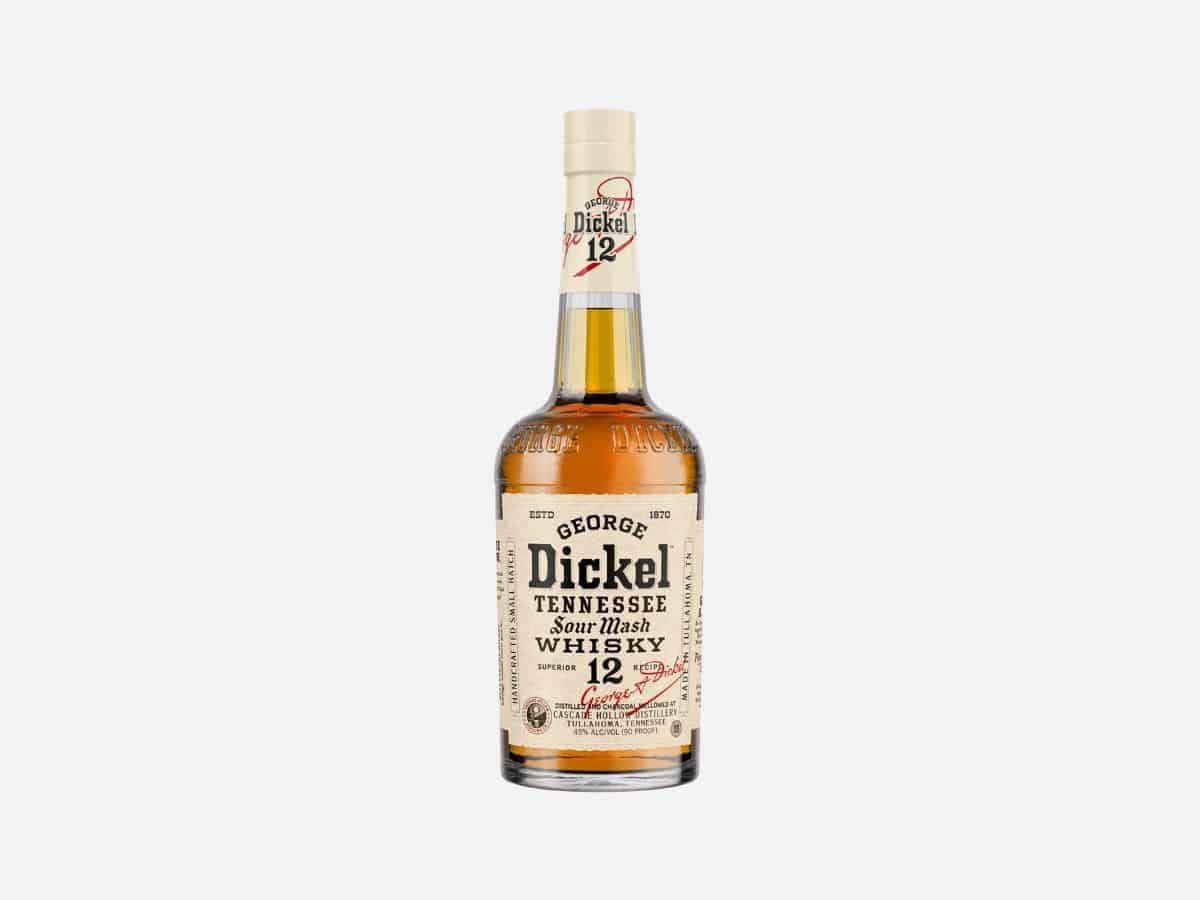 3. George Dickel
Location: Tullahoma, Tennessee
Founded in: 1860
Best-known expression: Bottled in Bond Tennessee Whiskey
While Jack Daniel's might be the most well-known brand when it comes to Tennessee whiskey, George Dickel has come on strong in the last few decades to firmly sit at second place. Introduced in 1964, this Tennessee whiskey brand makes its home in Tullahoma. It's most famous for its 100-proof, award-winning Bottled in Bond Tennessee Whiskey. Matured for at least thirteen years, it's known for its flavours of cinnamon sugar, toffee, vanilla beans, maple candy, oak, and gentle spices.
Interestingly, the labels for George Dickel use the traditional Scottish spelling of 'whisky' instead of the American format, which is a fair indication of the style of spirit. Traditional by nature, founder and namesake George Dickel believed his product to be "as smooth and high in quality as the best Scotch whiskies". Considering it is now operated by Johnnie Walker owner Diageo, he may well have been right.
Buy it here (George Dickel) Buy it here (Dan Murphy's) Buy it here (Liquorland)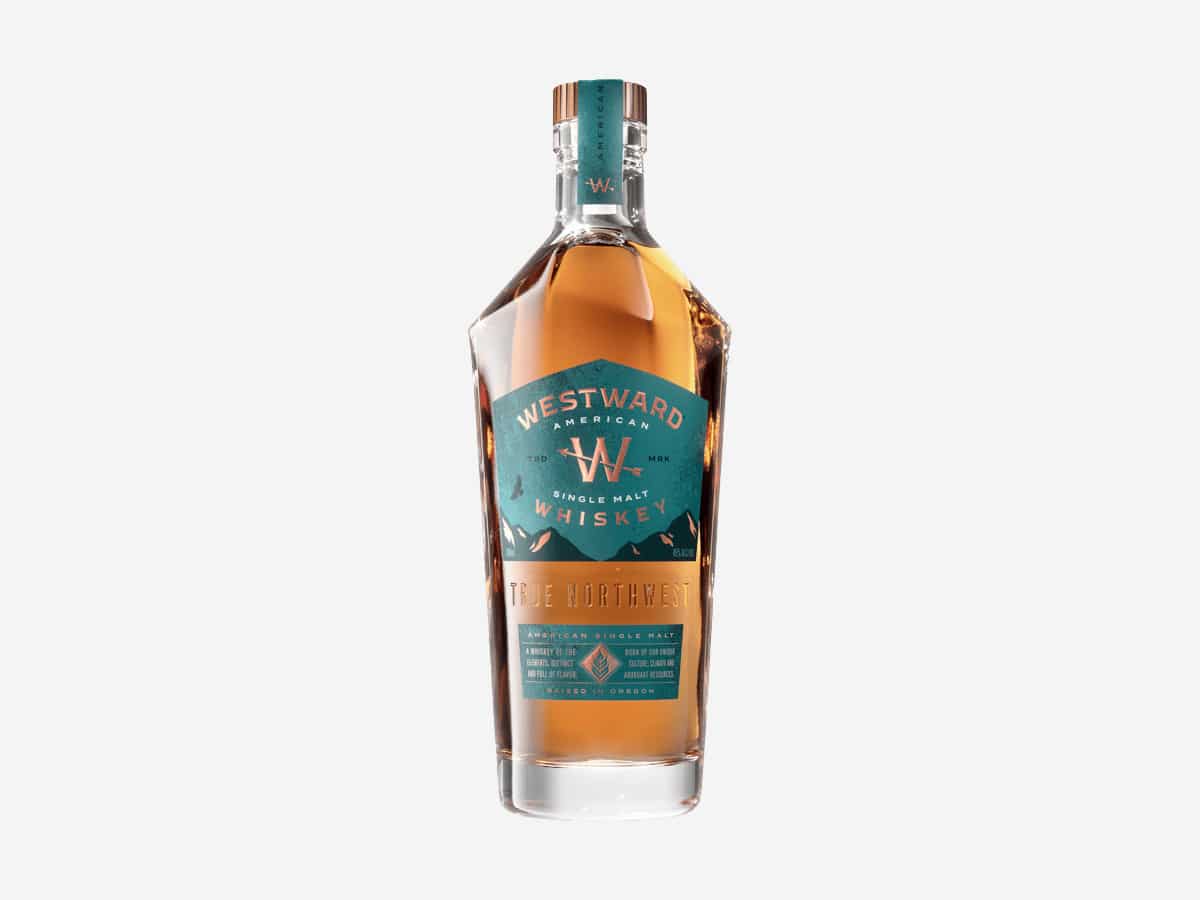 4. Westward Whiskey
Location: Portland, Oregon
Founded in: 2004
Best-known expression: Westward American Single Malt Whiskey
You might not initially think of the US when you consider single malts. Clearly, Scotland and Japan are much more well-known for that style. But brands like Westward, with its assortment of award-winning single malts, is trying to change that. If you're new to American single-malt whiskey, you should probably start with its award-winning Westward American Single Malt Whiskey. If you're feeling a little more adventurous, we suggest you try its Westward Whiskey Stout Cask, a single malt whiskey that was matured for an additional year in barrels that previously held stout beer. The result is a rich, indulgent whiskey with notes of dark chocolate, candied walnuts, and rich vanilla.
Outside the staple releases, fans of great American whiskey should keep an eye out for the Opacus Stout Cask. The exclusive release was the culmination of an experiment between Westward's Miles Munroe and Stormbreaker Brewing. For this specific drop, the pair took a matured Westward American Single Malt and finished for an additional year in a Stormbreaker Brewing Opacus Oatmeal Stout Barrel.
According to Westward, this process adds layers to the whiskey, with subtle cocoa and caramel notes from the Opacus Oatmeal Stout matching with the bold and brazen taste Westward Whiskey is renowned for. Or, if you're looking for something a little more tropical, we recommend the Westward American Single Malt Rum Cask, a whiskey aged in barrels seasoned with all-natural, cane-to-glass rum.
Now, if you've been reading Man of Many for a while, you'd already know our strong ties to Westward Whiskey. After years of being fans of the brand, we recently joined forces to release our own Single Barrel Whiskey in partnership with the Portland distillery. Selected by Man of Many co-founders Scott Purcell and Frank Arthur, the release was bottled at 100 Proof (50% ABV) and limited to just 300 bottles available worldwide.
View all our Westward Whiskey coverage Guide to Westward Whiskey Buy it here (Westward) Buy it here (Dan Murphy's)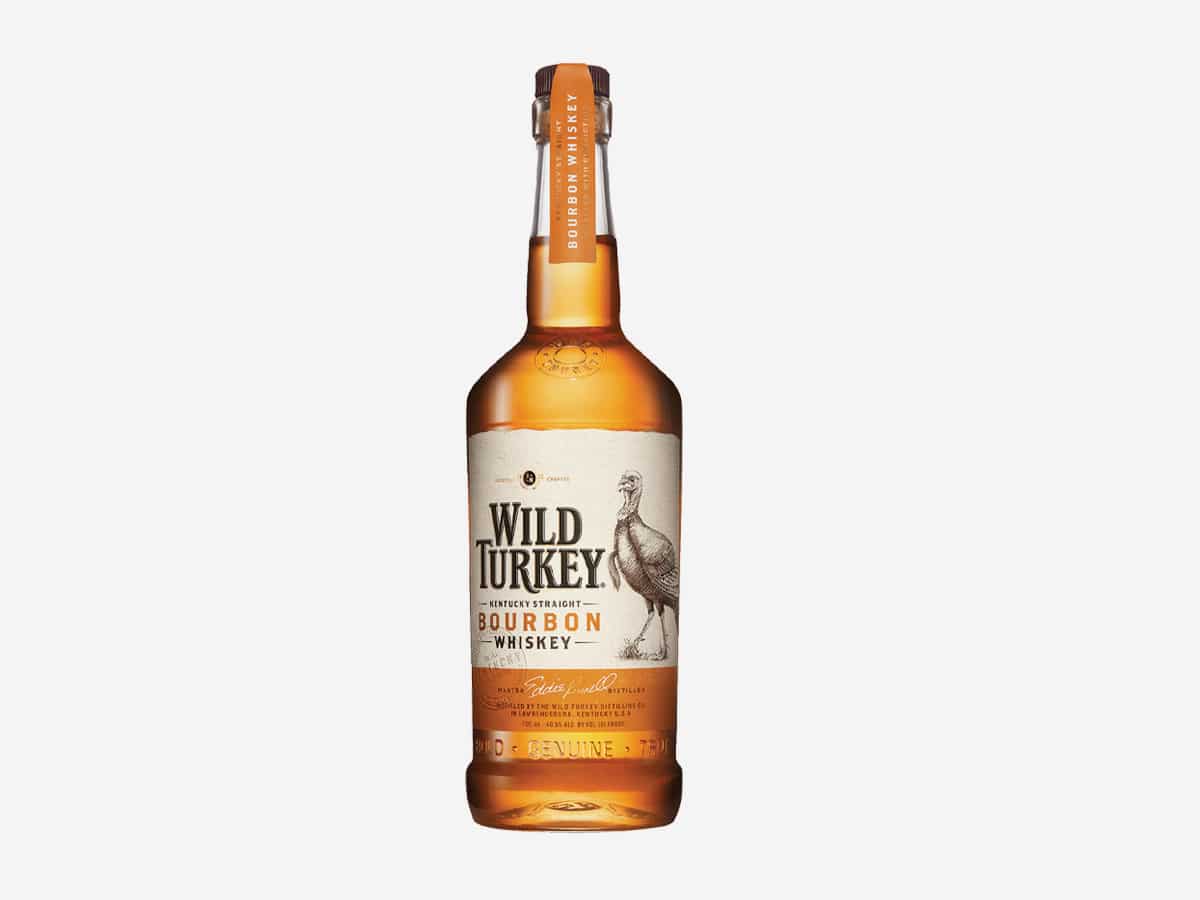 5. Wild Turkey
Location: Lawrenceburg, Kentucky
Founded in: 1855
Best-known expression: Wild Turkey 101
Wild Turkey is an interesting brand. Aside from being the favourite of Hollywood A-lister Matthew McConaughey, this Kentucky-based bourbon brand is well-known for its budget bourbon. However, the label also has a load of surprisingly inexpensive, highly-rated, nuanced offerings such as Wild Turkey Rare Breed. This small batch, barrel-proof bourbon is a blend of six, eight, and twelve-year-old whiskeys. The result is a complex, highly sippable bourbon with flavours like honey, dried fruits, toffee, candied almonds, oak, and light spices.
Outside of Rare Breed, the Wild Turkey portfolio is a veritable buffet of bourbon flavours. The Master Keep One is an acclaimed release delivers rich and nostalgia-inducing aromas of sweet honey and brown spice, which come courtesy of a delicate toasted and charred oak. Meanwhile, the Longbranch collection offered a taste of sweet and smoky, with the addition of mesquite charcoal to the filtration process.
More recently, however, Wild Turkey's 17-year-old Bottled-in-Bond gave the brand a new lease on life. Just the second Wild Turkey bourbon ever to carry the bottled-in-bond label, this released was the product of the product of one single distilling season from one distillery, aged in a United States' federally bonded warehouse and artfully bottled at 100 proof, as per the official designation.
Eddie Russell, master distiller at Wild Turkey, said his team took the historical process and protocol of ageing for four years to the next level. "We allowed the liquid to rest for 17 years to age and perfected this rare bourbon in the Wild Turkey Camp Nelson rickhouses. This expression is a nod to the past, both of our own heritage and the heritage of American whiskey-making as a craft."
View all our Wild Turkey coverage Buy it here (Wild Turkey) Buy it here (Dan Murphy's)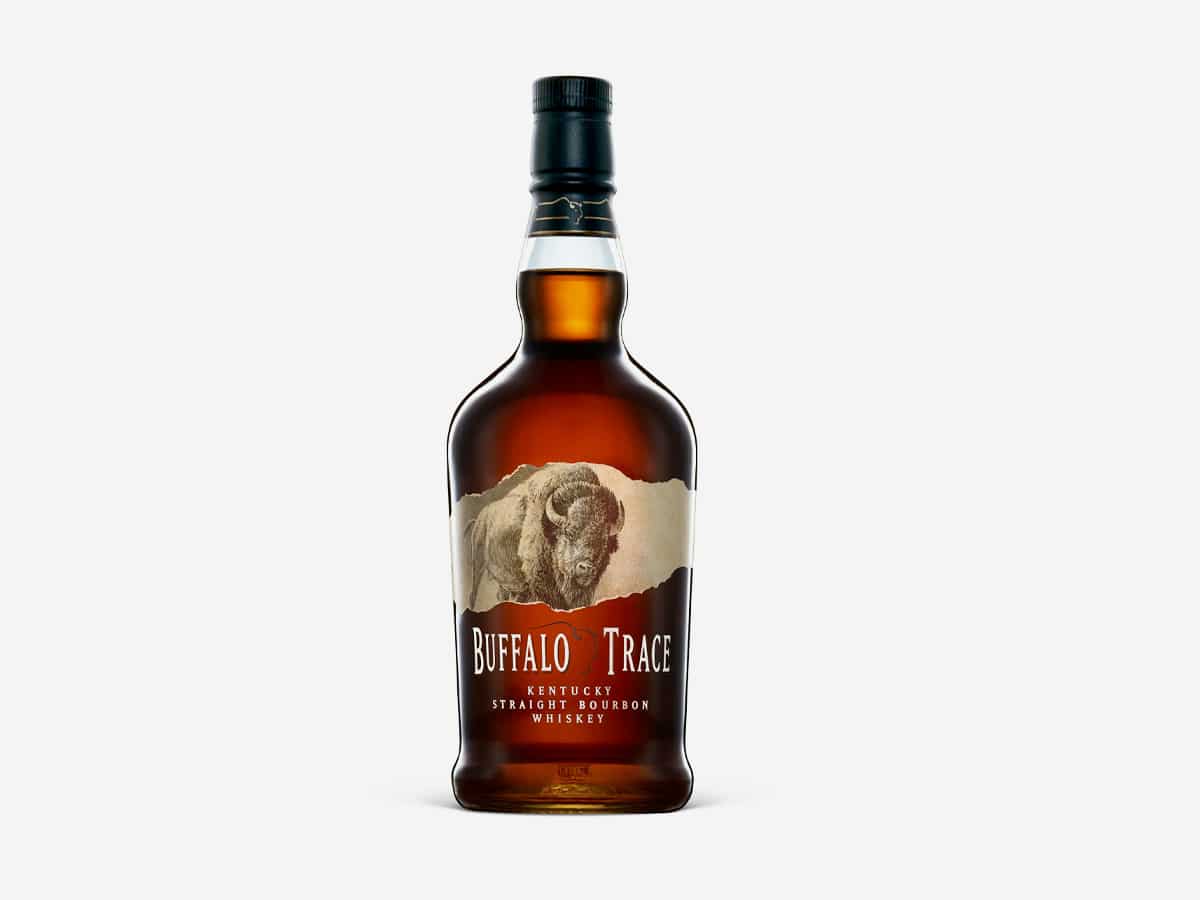 6. Buffalo Trace
Location: Frankfort, Kentucky
Founded in: 1775
Best-known expression: Buffalo Trace Kentucky Straight
Buffalo Trace is the name of one of the most iconic brands in the world. While it has myriad brands in its portfolio, there's only one that carries its name. One of the best bargains in the whiskey world, Buffalo Trace is adorned with a buffalo and was named to pay tribute to the American pioneers who were bold enough to venture into the wild, untamed wilderness. It's known for its nose of fresh mint and vanilla and palate of dried fruits, rich oak, vanilla beans, and buttery caramel.
As one of the best-loved American whiskey brands globally, Buffalo Trace has amassed an incredible following that has transcended the spirits world entirely. The label now has its own cigar line, antique collection and even launched a brewery tour right here in Sydney. If you are looking for the best value American whiskey on the market, no one does it better than Buffalo Trace.
View all our Buffalo Trace coverage Buy it here (Dan Murphy's) Buy it here (Liqourland)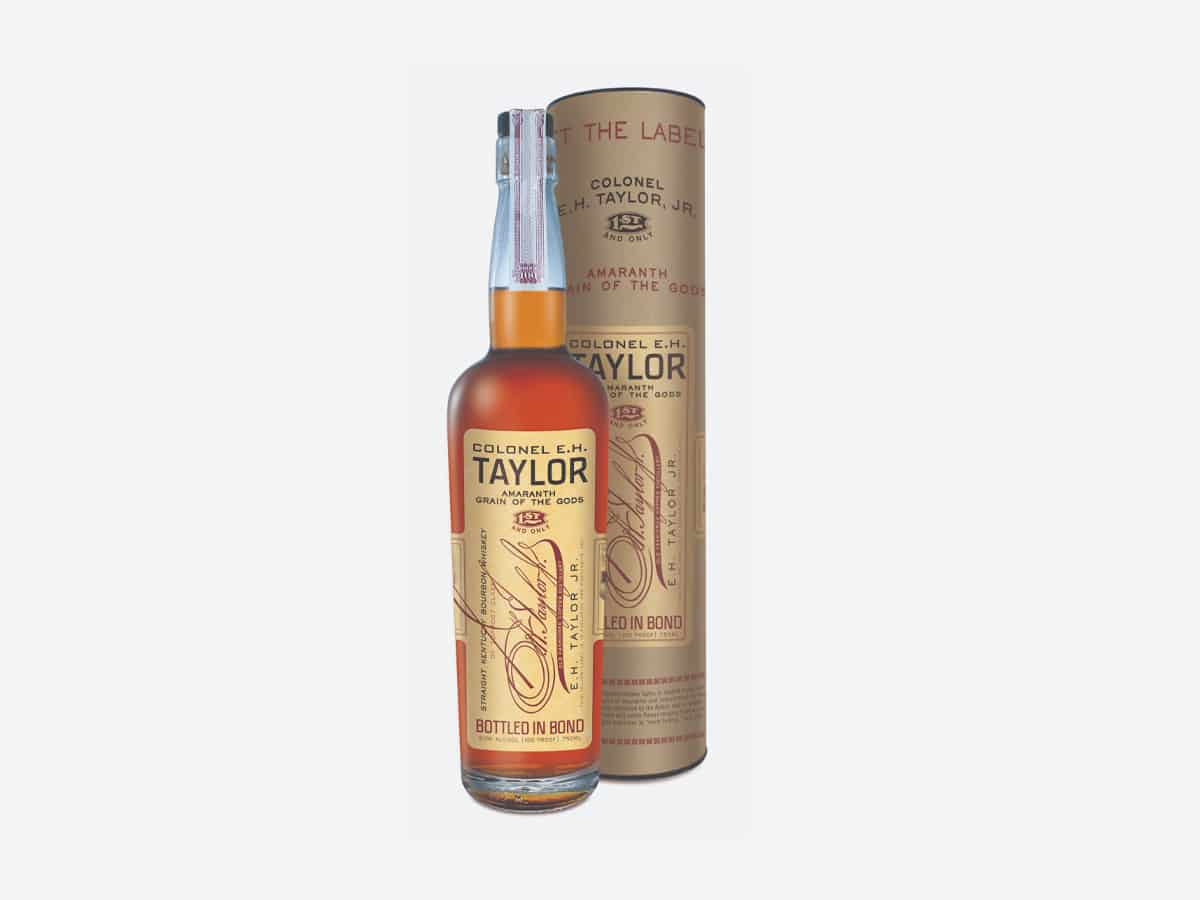 7. E.H. Taylor Jr.
Location: Frankfort, Kentucky
Founded in: 2013
Best-known expression: E.H. Taylor, Jr. Single Barrel
Another Buffalo Trace brand, this was named for Colonel Edmund Haynes Taylor, Jr. One of the pioneers of the bourbon world, this line of whiskies is still aged in the barrel houses he constructed. The line includes Single Barrel, Barrel Proof, Straight Rye, and others, but it's most well known for its Small Batch. It's well known for its profile of pipe tobacco, toffee, vanilla, sweet corn, and spices. It's a classic, slow-sipping whiskey worth searching out.
Buy it here (E.H. Taylor, Jr.) Buy it here (Dan Murphy's)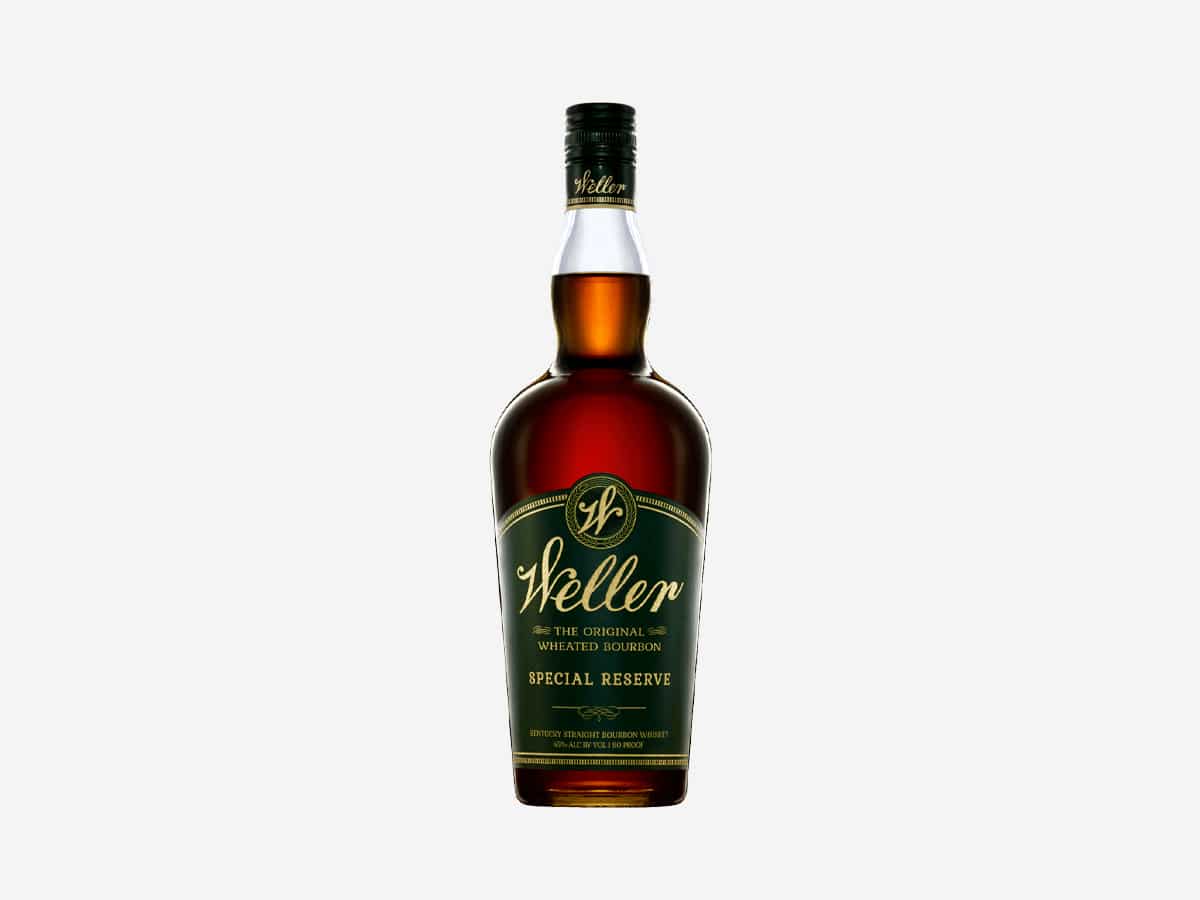 8. W.L. Weller
Location: Frankfort, Kentucky
Founded in: 1849
Best-known expression: W.L. Weller 12 Year
As we've already discussed, Buffalo Trace is one of the biggest names in the American whiskey game. The distillery is home to a multitude of popular brands and one of the most sought-after is W.L. Weller. This wheat bourbon line is known for its soft, balanced, mellow flavour profile. Expressions include W.L. Weller Antique 107, W.L. Weller Full Proof, and W.L. Weller C.Y.P.B. Antique 107 is known specifically for its flavour profile featuring toasted vanilla beans, dried fruits, floral notes, and a spicy, warming, cinnamon sugar finish.
Originally opened in 1849, W.L. Weller is a brand almost as old as the American whiskey industry itself. The Kentucky icon, which was named after William Larue Weller, helped to establish and cement the initial bourbon regulations. However, it has also always pushed the boundaries of modern blending and distilling. Where most American whiskey brands will use rye as a secondary grain, W.L. Weller's choice is to opt for wheat gives the overall wash a more unique and elegant finish.
More recently, Weller has dipped its toes into the world of single barrel releases, with the 97-proof drop from 2020 being one of our favourite American whiskies ever bottled. The sub-$50 release caught our attention due to its affordable price point and seriously impressive nose. The unique Weller Single Barrel delivers rich cherry and mint, fading to vanilla. The nose is then complemented with caramel and baking spices with hints of cocoa that explode on the palate.
"Many of our Weller fans have been asking for a single barrel bourbon for quite a while, and we've planned for this addition for a number of years, so we're excited to be able to make this happen," Joshua Steely, marketing manager for Buffalo Trace said at the time. "Our rye bourbon mash bill has a variety of options, like Buffalo Trace, Eagle Rare, Stagg Jr. George T. Stagg and E.H. Taylor, Jr. bourbons, so it's nice to be able to offer some variety in our wheated bourbon mash bill as well."
Buy it here (Nick's) Buy it here (Dan Murphy's) Buy it here (Kent Street Cellars)
9. Jim Beam
Location: Clermont, Kentucky
Founded in: 1795
Best-known expression: Jim Beam White Label
Jim Beam is a massive name in the bourbon world. Its White Label Kentucky Straight Bourbon is one of the most affordable bourbons on the market. It's also the top-selling bourbon in the world. Based in Clermont, Kentucky, the brand has its genesis in 1795. Since then, seven generations have had their hand in the whiskey business. If you're ready to step up from the classic White Label, we suggest opting for Jim Beam Black Extra Aged with its bold notes of caramel, vanilla, dried cherries, and rich, charred oak.
View all our Jim Beam coverage Buy it here (Jim Beam) Buy it here (BWS)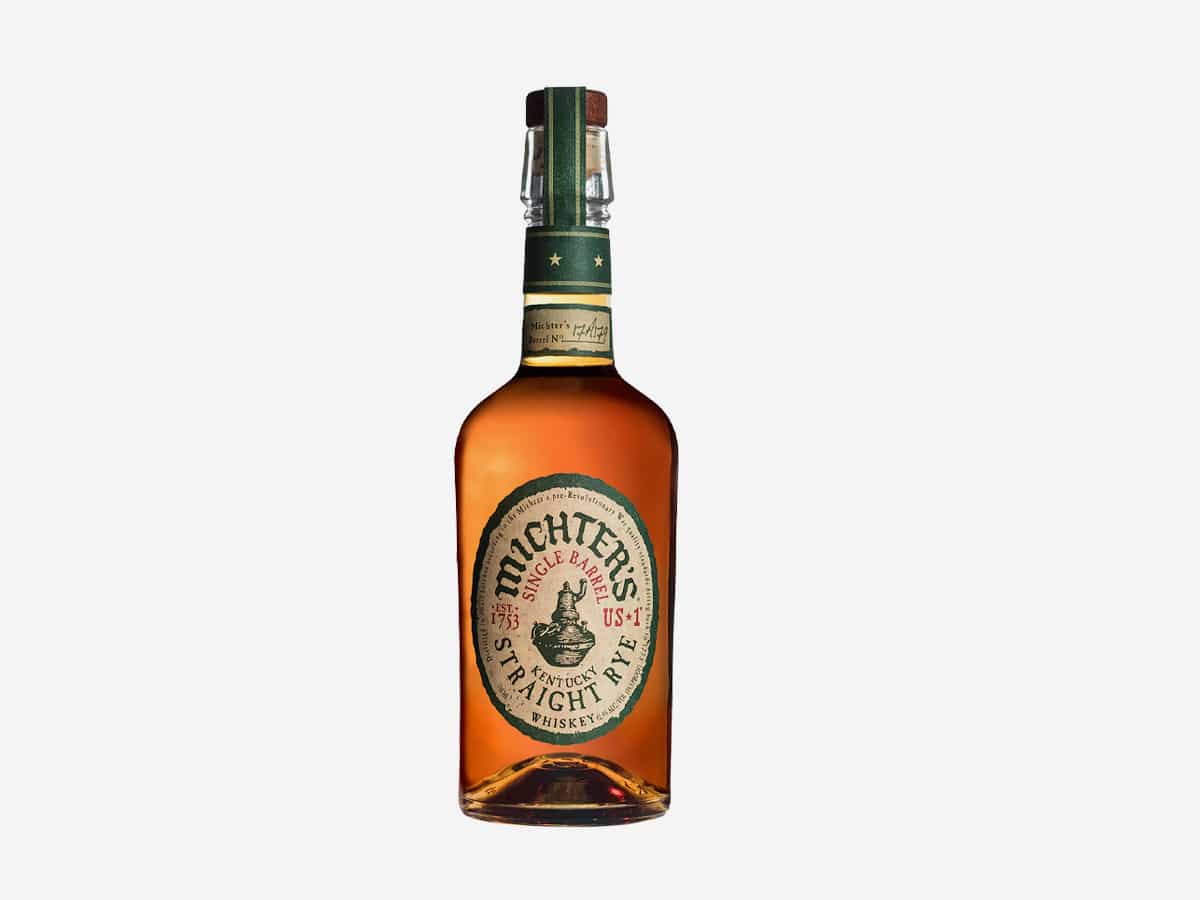 10. Michter's
Location: Louisville, Kentucky
Founded in: 1753
Best-known expression: Michter's 10 Year
Michter's is a wildly popular bourbon brand located in Louisville, Kentucky. Many of its products carry the "US1" name. This is a reference to its history that can be traced back to the first whiskey company ever opened in America back in 1753. Known for its single barrel, small batch, and limited released expressions, it's a highly sought-after brand. If you want to try one of its expressions that are not only reasonably priced but easy to find, opt for its classic US1 American Whiskey. This unblended whiskey is made without grain-neutral spirits, it's made in small batches and is known for its flavours of butterscotch, brown sugar, dried fruits, and charred wood.
For us, the pick of the Michter's bunch is the Celebration Sour Mash. A blend of six different barrels—two Kentucky straight bourbon barrels and four Kentucky straight rye barrels—this whiskey has a little something for everyone.
Buy it here (Michter's) Buy it here (Dan Murphy's) Buy it here (Nick's)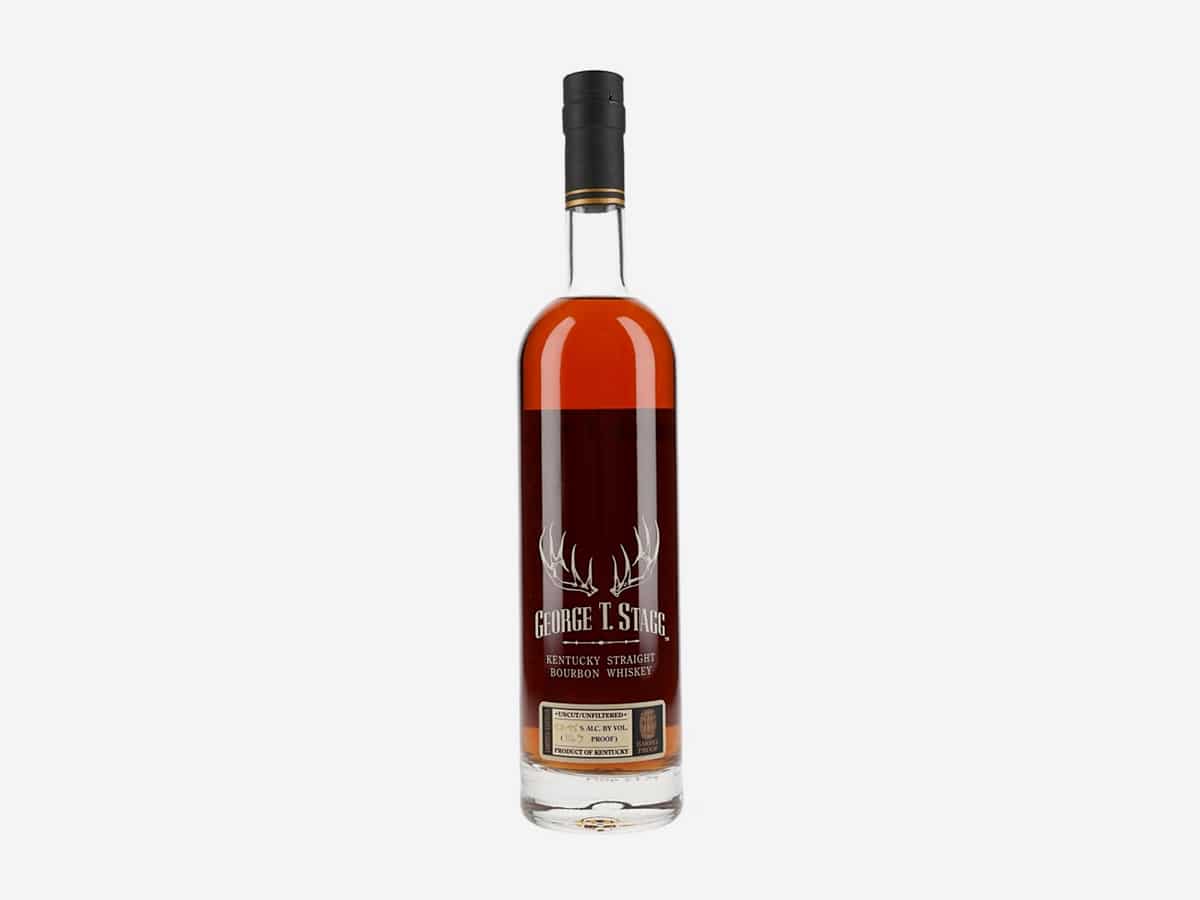 11. George T. Stagg
Location: Frankfort, Kentucky
Founded in: 2002
Best-known expression: George T. Stagg
Another classic from Buffalo Trace, George T. Stagg is a limited-release, fairly difficult-to-find bourbon. It matures for at least fifteen years, is bottled at barrel proof, and is uncut and unfiltered. It's one of the brand's "Antique Collection" whiskeys. It's known for its flavours of vanilla beans, toffee, fudge, and light coffee. The brand also makes Stagg Bourbon that's aged for just a shade under a decade. It's known for its vanilla, dried cherry, and gently peppery flavour.
In 2021, spirits icon Jim Murray named the Barrel Proof from Stagg Jr. as the second-best whiskey in the world, just behind Canadian whisky Alberta Premium Cask Strength Rye. The Barrel Proof edition clocks in at 129.7 proof, making it an unfettered, unfiltered effort that offers American wood-aged spirit fans a taste of the golden era. This release has aromas of chocolate, brown sugar and cloves on the nose, while the palate offers notes of lively rye spice, cherries, wood smoke and vanilla.
Buy it here (The Whisky Exchange) Buy it here (Dan Murphy's) Buy it here (Master of Malt)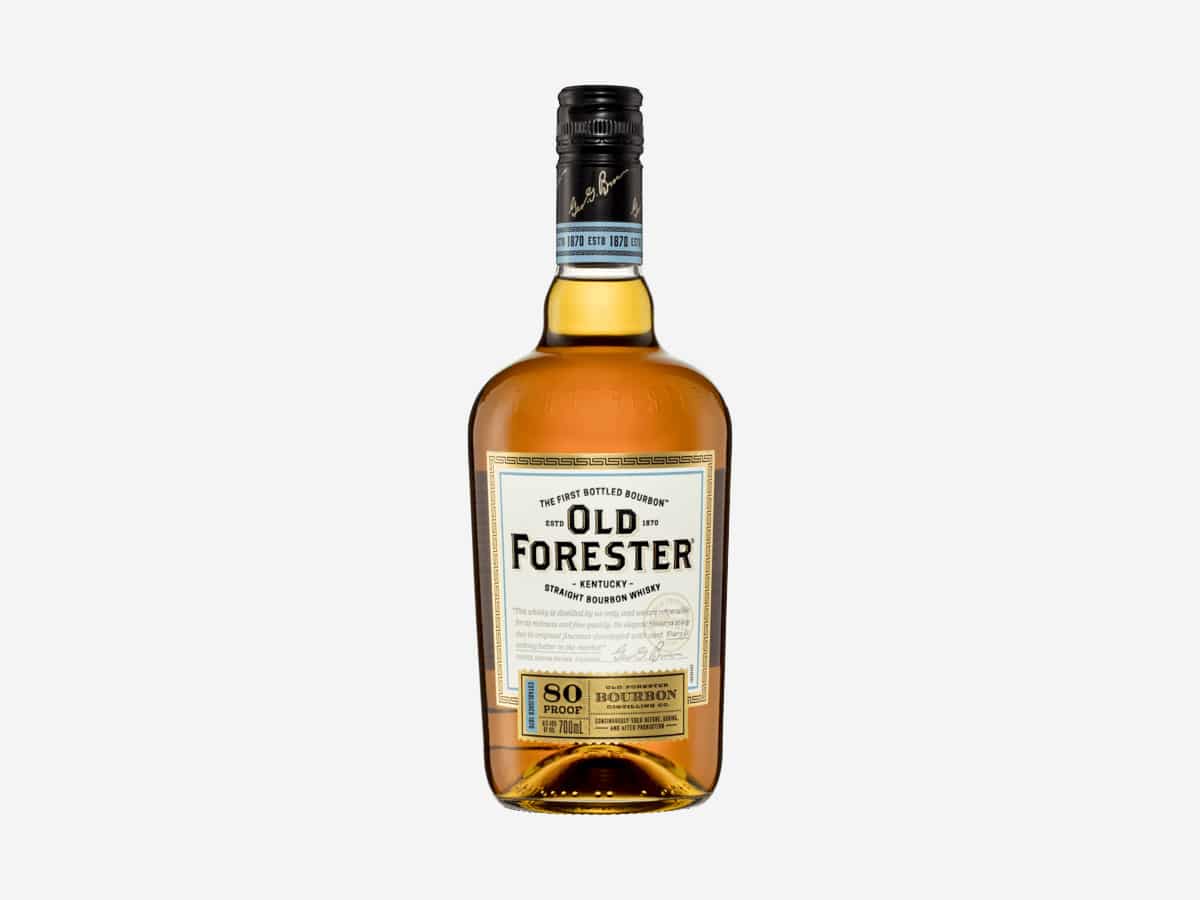 12. Old Forester
Location: Louisville, Kentucky
Founded in: 1870
Best-known expression: Old Forester 1920 Prohibition Style
Another distillery located in Louisville, Old Forester is the oldest continuously sold bourbon in America. On top of that, Old Forester is the brand that came up with the idea of selling its whiskey in sealed bottles. So it's always been at the forefront of innovation in the American whiskey world. The brand has a glut of great expressions, including the iconic hard-to-find Old Forester Birthday Bourbon, but if you're just getting started, we suggest Old Forester 100. This award-winning, 100-proof, prohibition-style bourbon is known for its flavour profile of orchard fruits, caramel, spices, and rich oaky wood.
Buy it here (Old Forester) Buy it here (Dan Murphy's) Buy it here (Liquorland)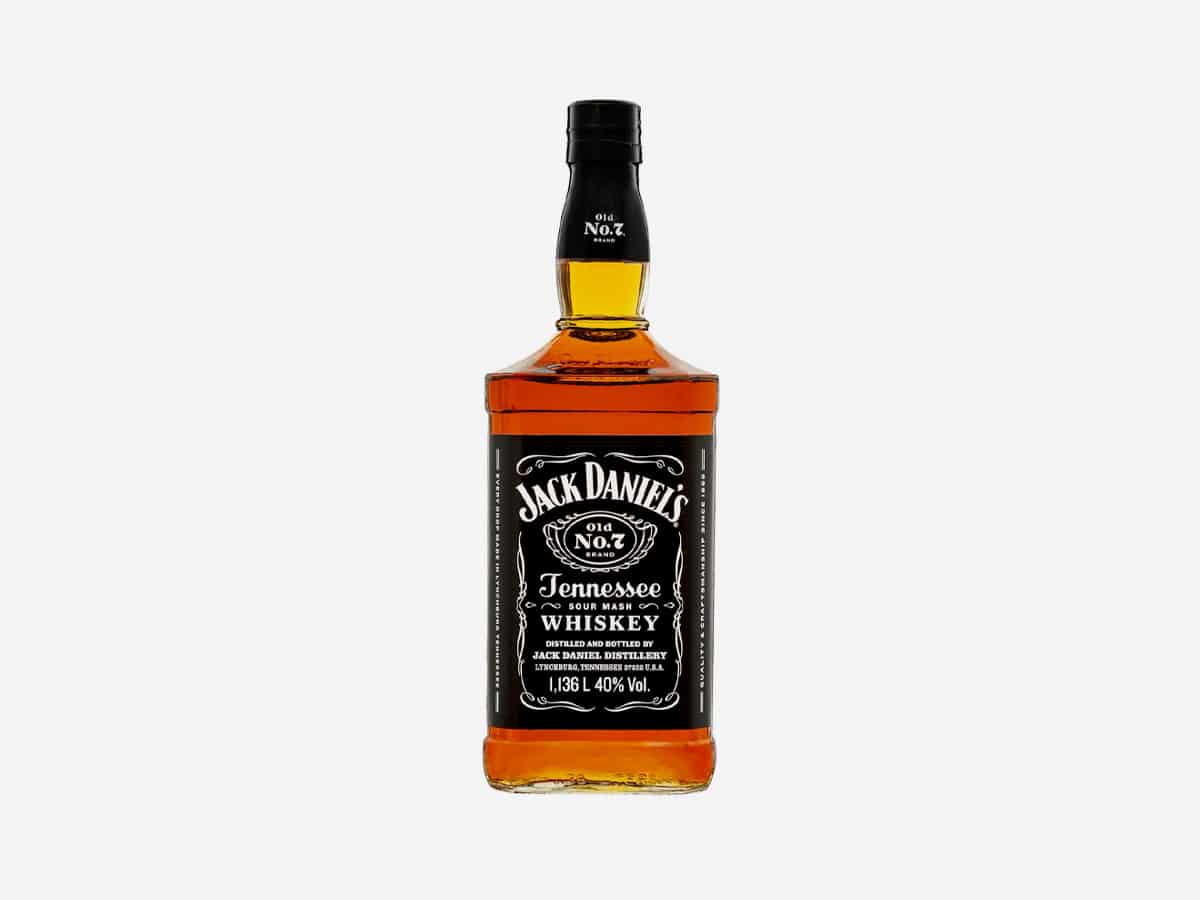 13. Jack Daniel's
Location: Louisville, Kentucky
Founded in: 1875
Best-known expression: Old No.7
If you know literally nothing about American whiskey, you've probably heard of Jack Daniel's. This Tennessee whiskey is arguably the most popular brand in the world (other than Jim Beam). While the Lynchburg, Tennesee-based distillery makes many notable expressions, there are none as beloved as the classic Old No. 7. This charcoal-mellowed, white oak-aged whiskey is well-known for its mellow, easy-drinking flavour profile of sweet corn, vanilla, caramel, and charred wood.
If you are looking to stray from the beaten track, however, Jack Daniel's has branched out in recent years. In 2019, the brand unveiled Tennessee Apple Whiskey, a take on the ambitious cocktail favourite that many have come to love. The label then followed it up with Jack Daniel's Bonded Tennessee Whiskey, its first 'super premium' whiskey in more than 25 years.
Marking the first permanent expression in its new Bonded Series, this release was crafted using barrels that were hand-selected for their unique and particular characteristics of deeper colour, flavour, and aroma, which bring a darker, richer, and more oak-forward character. As Jack Daniel's master distiller Chris Fletcher told us at the time, the goal was to do something different for the iconic American whiskey brand.
"We started kicking around ideas about six years ago or so," he said. "And we had one idea or one word that led us there, and it was bold. We knew we wanted to create a bigger, bolder version of our classic Tennessee whiskey flavour profile that's going to really stand up and cut through in cocktail application."
View all our Jack Daniel's coverage Buy it here (Jack Daniel's) Buy it here (Dan Murphy's)
14. Blanton's
Location: Frankfort, Kentucky
Founded in: 1984
Best-known expression: Original Single Barrel
If you ask a bourbon drinker in the US to tell you the one bourbon that they've always wanted to try but can't find for a remotely reasonable price, there's a strong chance they'd bring up Blanton's. Touted as the "original single barrel bourbon", Blanton's was first created in 1984 by famed master distiller Elmer T. Lee. He was the first to ever pick and choose specific barrels to craft a whiskey. Still made the same way today, its Original Single Barrel is known for its flavours of candied orange peels, rich oak, vanilla beans, and sweet caramel.
Most recently, the brand announced that its classic Straight From The Barrel whiskey was making an international debut, arriving in overseas markets from 2022. The American whiskey comes directly from the cask and is an uncut, unfiltered expression using the same recipe as other Blanton whiskeys and is bottled in the 120 proof range. Owner Buffalo Trace states that the whiskey has a nose of dark chocolate, caramel, and butter that is accompanied by undertones of walnut and hazelnut. As for the flavour profile, the Straight From The Barrel expression has notes of warm vanilla, oak, toasted nuts, and hints of butterscotch and honey.
Buy it here (Blanton's) Buy it here (Dan Murphy's) Buy it here (BWS)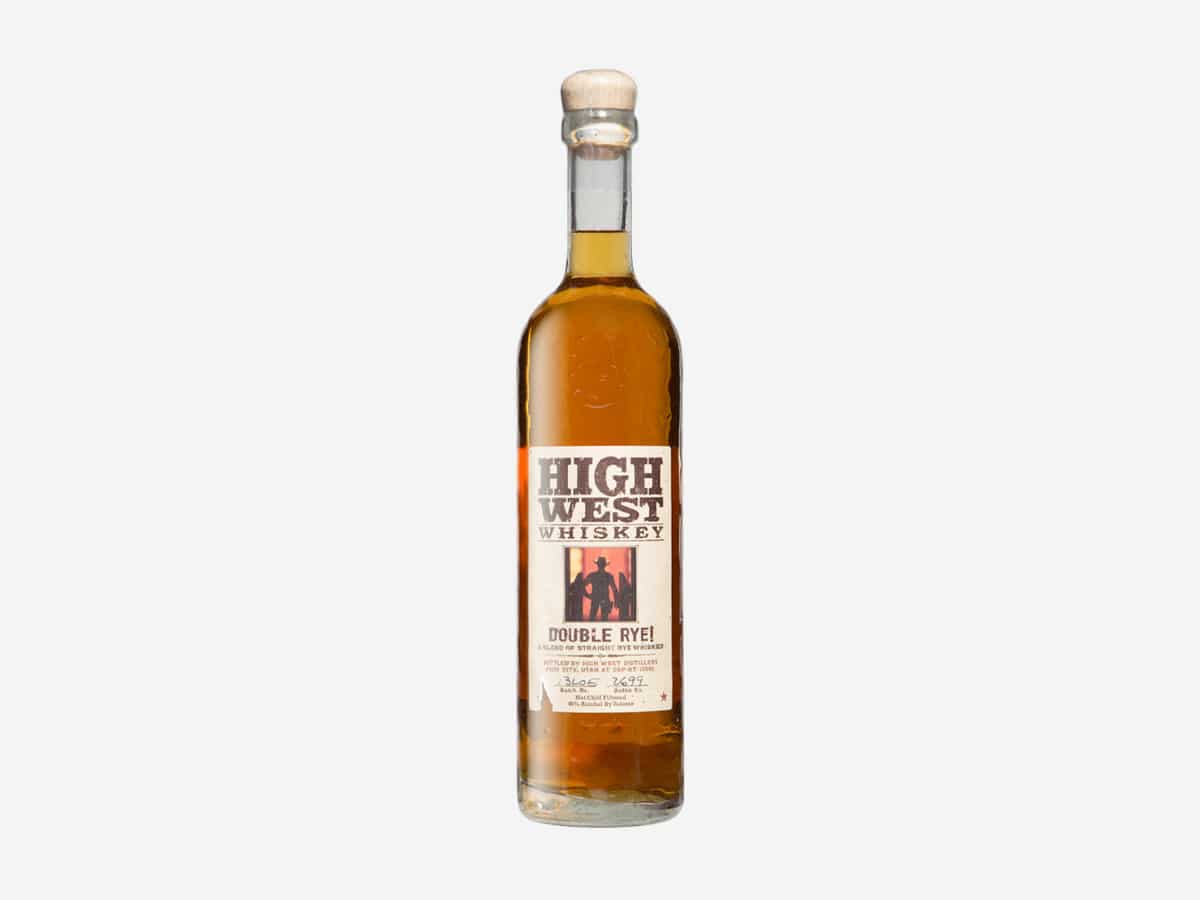 15. High West
Location: Park City, Utah
Founded in: 2007
Best-known expression: High West High Country American Single Malt
Located in Utah, High West is a long way from the heart of America's whiskey country in Kentucky. While the brand does produce some bourbons, it's well-known for its sourced and blended whiskeys. Opened in 2007, the now wildly popular brand began with a 250-gallon still in a Park City, Utah saloon. While you can't go wrong with its straight bourbon or any of their ryes, we suggest starting your journey with High West High Country American Single Malt. Distilled, blended, and aged at the distillery, this classic single malt whiskey carries flavours of candied almonds, vanilla beans, dried fruits, and gentle spices.
Buy it here (High West) Buy it here (Dan Murphy's) Buy it here (Nick's)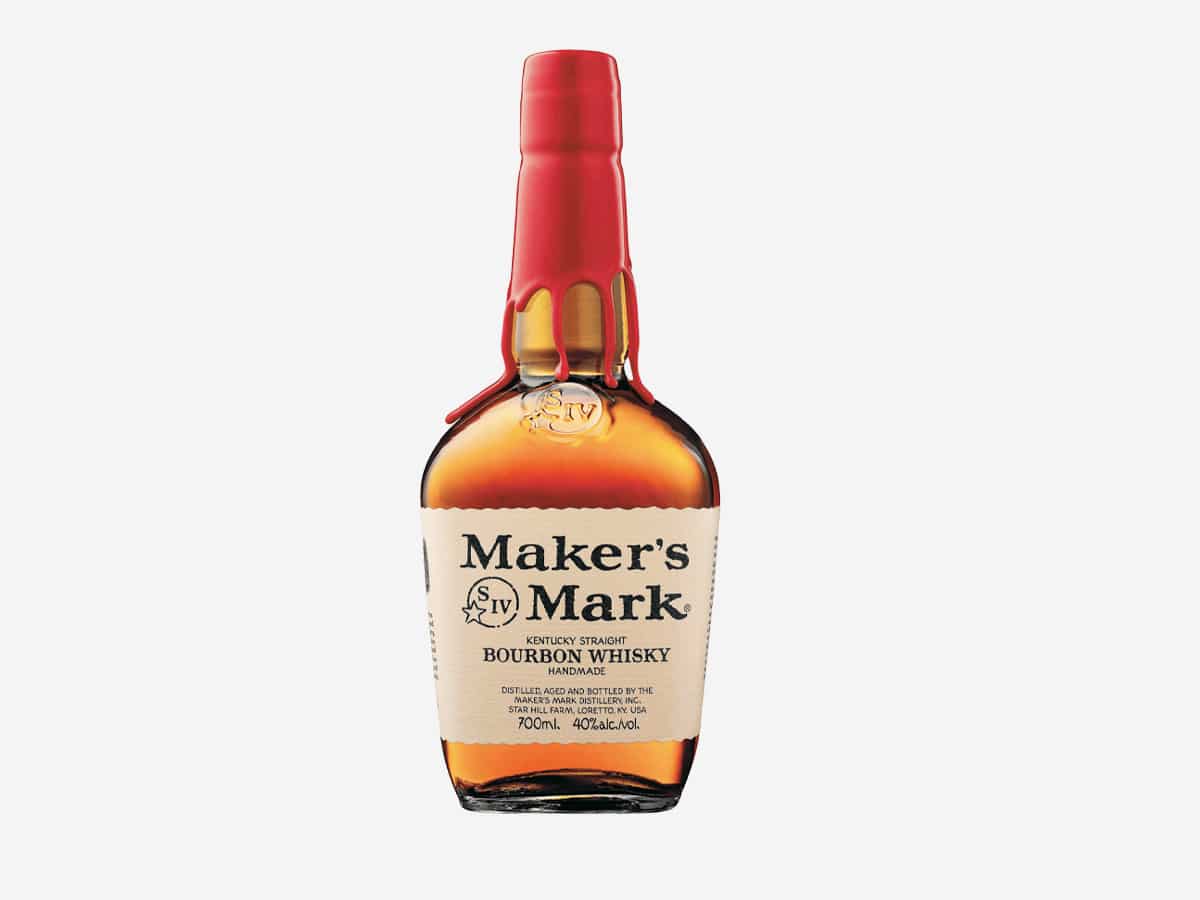 16. Maker's Mark
Founder: T. William Samuels Sr
Founded: 1953
Best-known expression: Maker's 46
Maker's Mark was founded in 1953 by Bill Samuels. Sr. He wanted to make a bourbon using his family's 170-year-old recipe. He then mistakenly set the recipe on fire and was forced to start over, forging his own destiny. After trial and error, he settled on (on top of the usual base of corn) using red winter wheat instead of rye. The result is a soft, mellow, easy-drinking whiskey with notes of caramel, vanilla, oak, dried fruits, and gentle wintry spices. While the brand makes many expressions, its classic red wax-dipped Kentucky Straight Bourbon Whisky (omitting the 'e' to pay tribute to the brand's Scottish ancestry) is the bottle to start with.
View all our Maker's Mark coverage Buy it here (Maker's Mark) Buy it here (Dan Murphy's)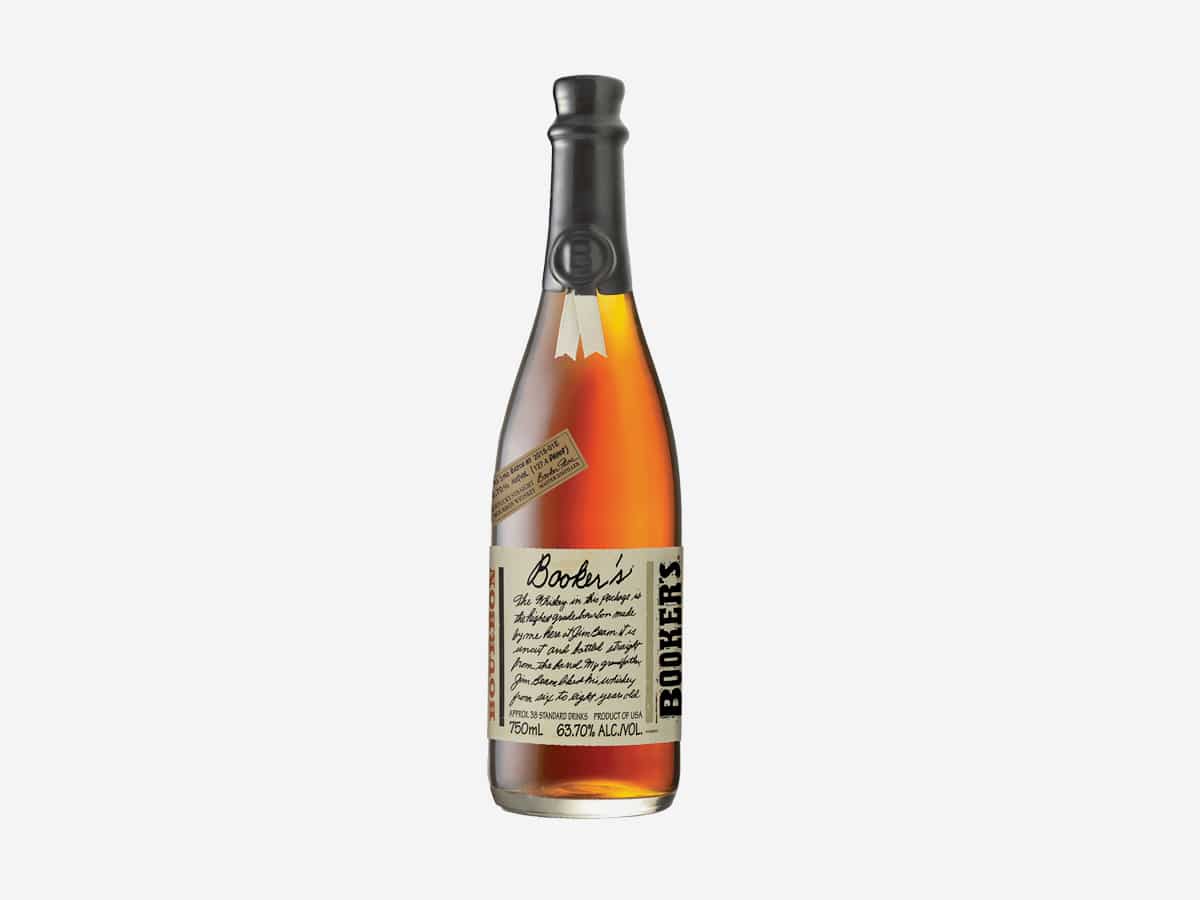 17. Booker's
Location: Kentucky
Founded: 1988
Best-known expression: Small Batch Collection
Named for legendary Jim Beam master distiller Booker Noe, Booker's is one of the most popular bourbons from the brand's "small batch" line. Back in 1992, Noe created Booker's, the first small-batch bourbon ever made. Fred Noe carries the tradition by continuing to release Booker's expressions. While each batch is different, every bottle is uncut and unfiltered. The current release—called "Apprentice Batch" is 125.5-proof—was matured for seven years, one month, and two days exactly and is known for its flavours of toasted nuts, oak, and creamy vanilla.
Buy it here (Booker's) Buy it here (Dan Murphy's) Buy it here (Kent Street Cellars)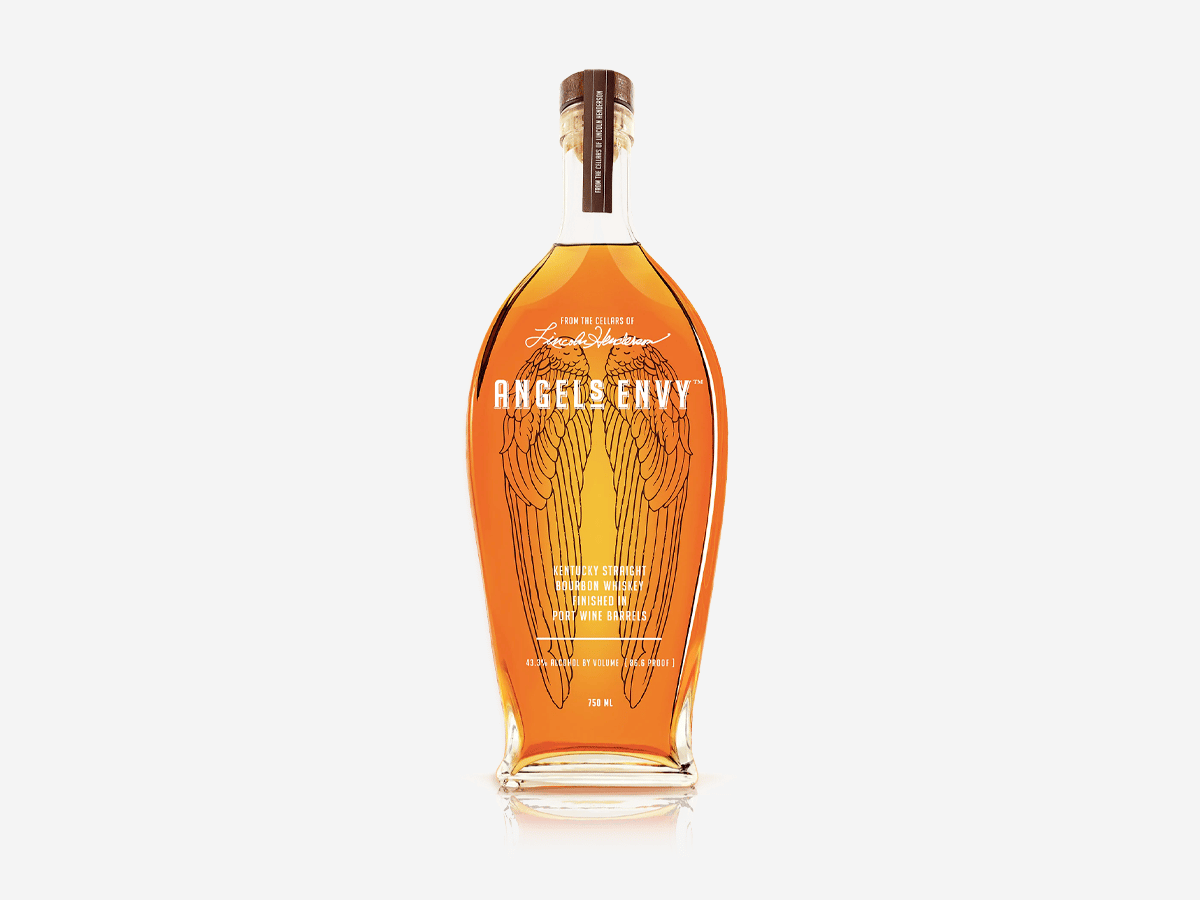 18. Angel's Envy
Location: Louisville, Kentucky
Founded: 2006
Best-known expression: Small Batch Collection
When whiskey is ageing, a large percentage of it evaporates. This is called the "angel's share". Angel's Envy was named to pay tribute to this regrettable part of the maturation process. Its flagship bourbon was first launched in 2011 and quickly gained popularity because of its double maturation in a mixture of charred American oak barrels and ex-port casks. The result is a complex, sippable whiskey with flavours like candied pecans, sweet vanilla, dried fruits, oak, and sticky toffee.
Buy it here (Angel's Envy) Buy it here (Dan Murphy's) Buy it here (Kent Street Cellars)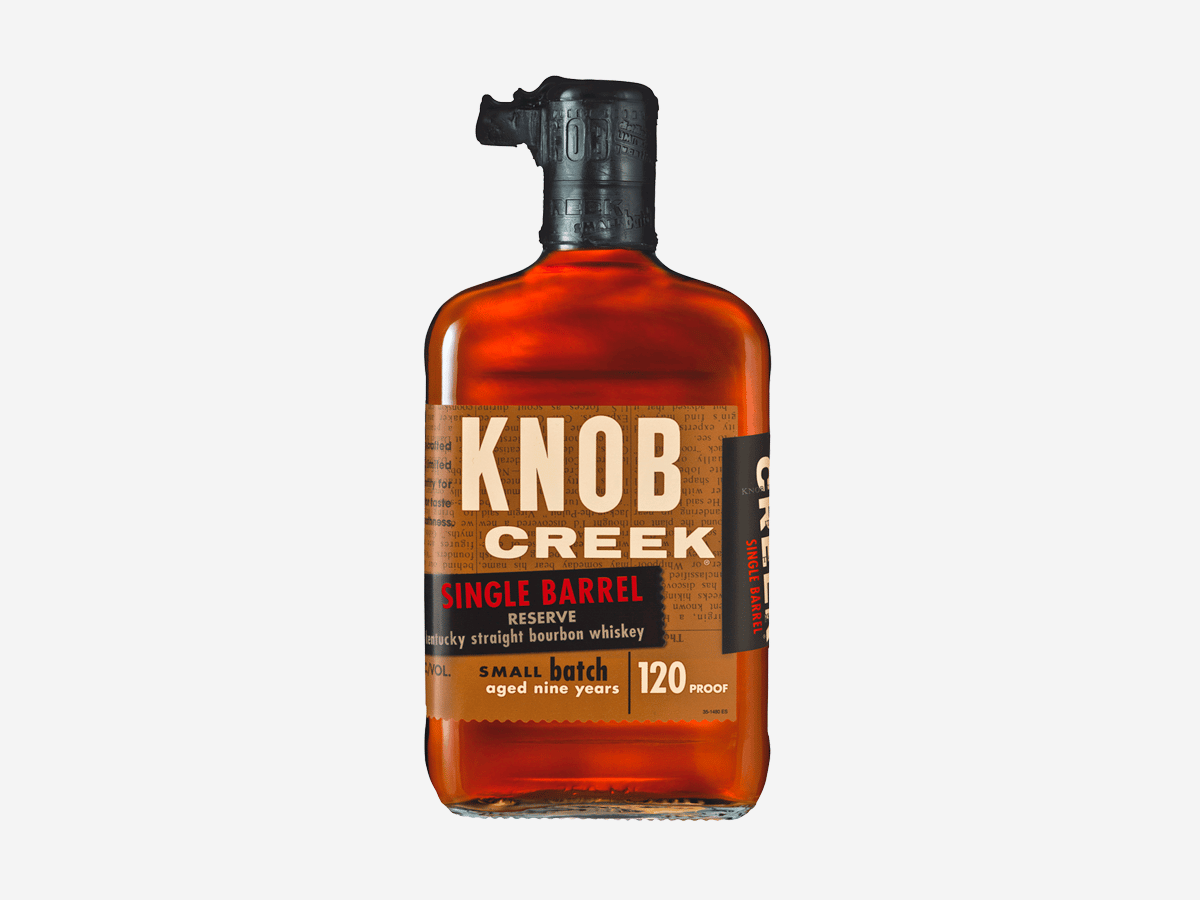 19. Knob Creek
Location: Clermont, Kentucky
Founded in: 1992
Best-known expression: Knob Creek 9-Year
Another expression from Jim Beam's "small batch" collection, Knob Creek is arguably the most well-known. First introduced in 1992, its whiskeys are aged in heavily-charred American white oak barrels. While you can't go wrong with any of its expressions, we suggest a starting point to be its 100-proof 9-year-old bourbon. Its flagship expression, this bourbon is complex, bold, and higher proof than many whiskeys on the market. It's known for its fruity, spicy, and oaky flavour profile. It's the kind of bourbon you buy once and then go back to again and again.
Buy it here (Knob Creek) Buy it here (Dan Murphy's) Buy it here (First Choice)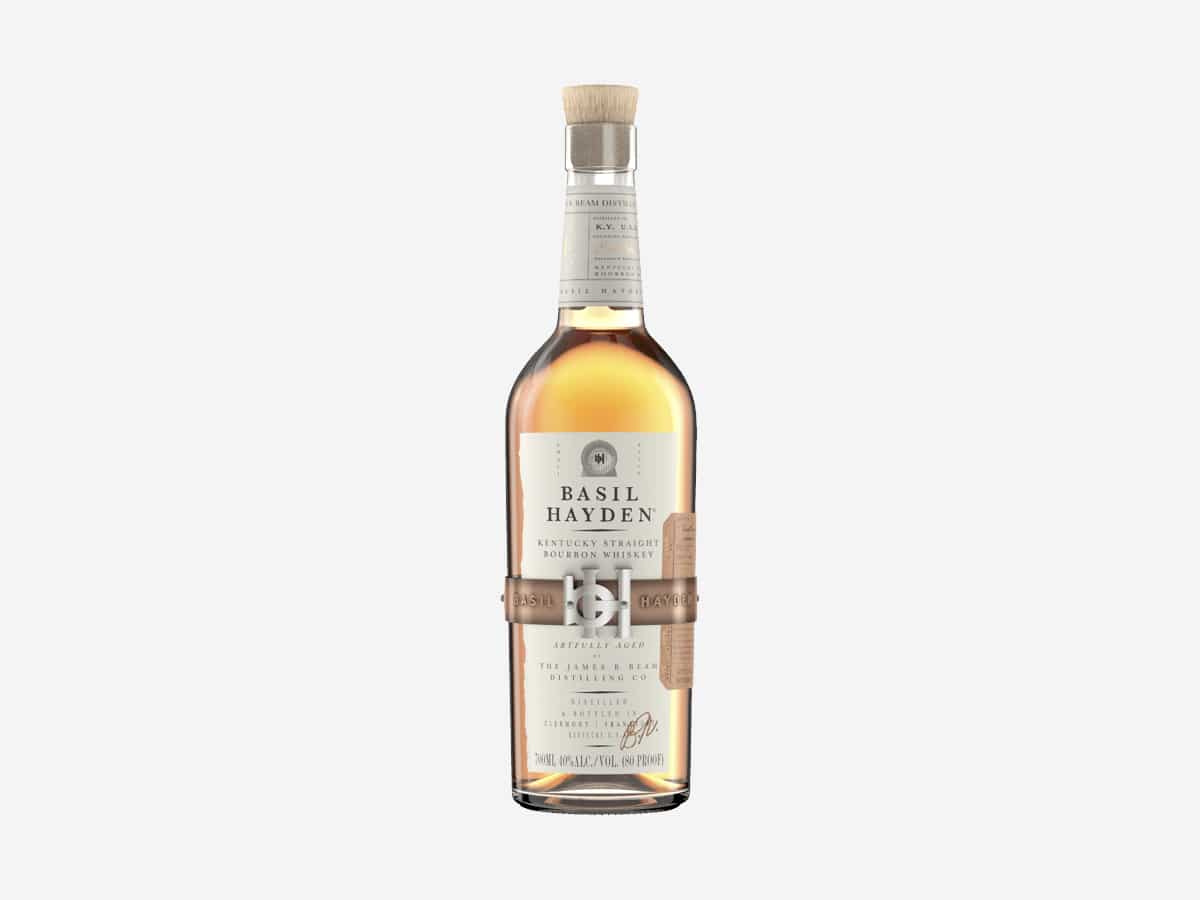 20. Basil Hayden
Location: Clermont, Kentucky
Founded in: 1992
Best-known expression: Basil Hayden Kentucky Straight Bourbon
Another expression from Jim Beam's "small batch" collection, Basil Hayden (formerly called Basil Hayden's) is beloved by bartenders and drinkers alike. Its flagship expression is its Basil Hayden Kentucky Straight Bourbon. This award-winning whiskey is well-known as a gateway bourbon because of its light, easy-drinking flavour profile featuring dried cherries, charred oak, vanilla, and light spices.
Buy it here (Basil Hayden) Buy it here (Dan Murphy's) Buy it here (Liquorland)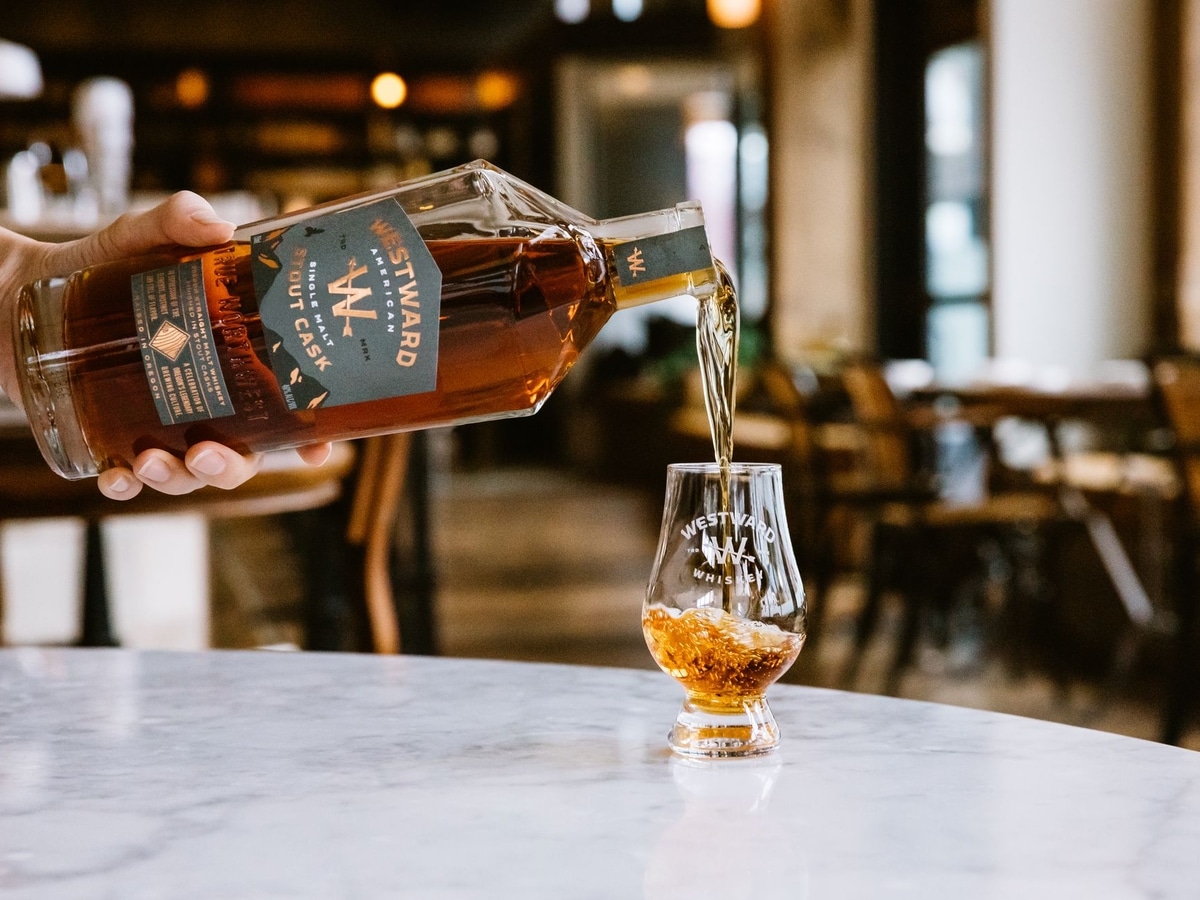 Things to Consider for American Whiskey
While it can be easy to categorise American whiskey as bourbon and Tennessee, the category has a lot more to offer. If you are looking to nab the best value releases, uncover new brands and figure out your preferred flavour profile, here is what you need to consider about American whiskey brands.
Style – While bourbon is the most well-known American whiskey, you can also find single-malt whiskey, rye, Tennessee whiskey, corn whiskey, and others. Figure out the style of whiskey that is right for you before diving in. If you want a true taste of America, we suggest beginning with bourbon
Price – While, like with other whisk(e)ys, you can spend the equivalent of a mortgage payment (or more) on a bottle of American whiskey, there are also countless reasonably priced (and even a few bargain) bottles. There's an American whiskey for every budget.
Region – While 95 per cent of bourbon is made in Kentucky, the whiskey can technically be made anywhere in the US. The same goes for rye as you'll find great rye whiskeys from all over the US, including Indiana and Iowa. Tennessee whiskey, hence the name, can only be made in the southern state of Tennessee.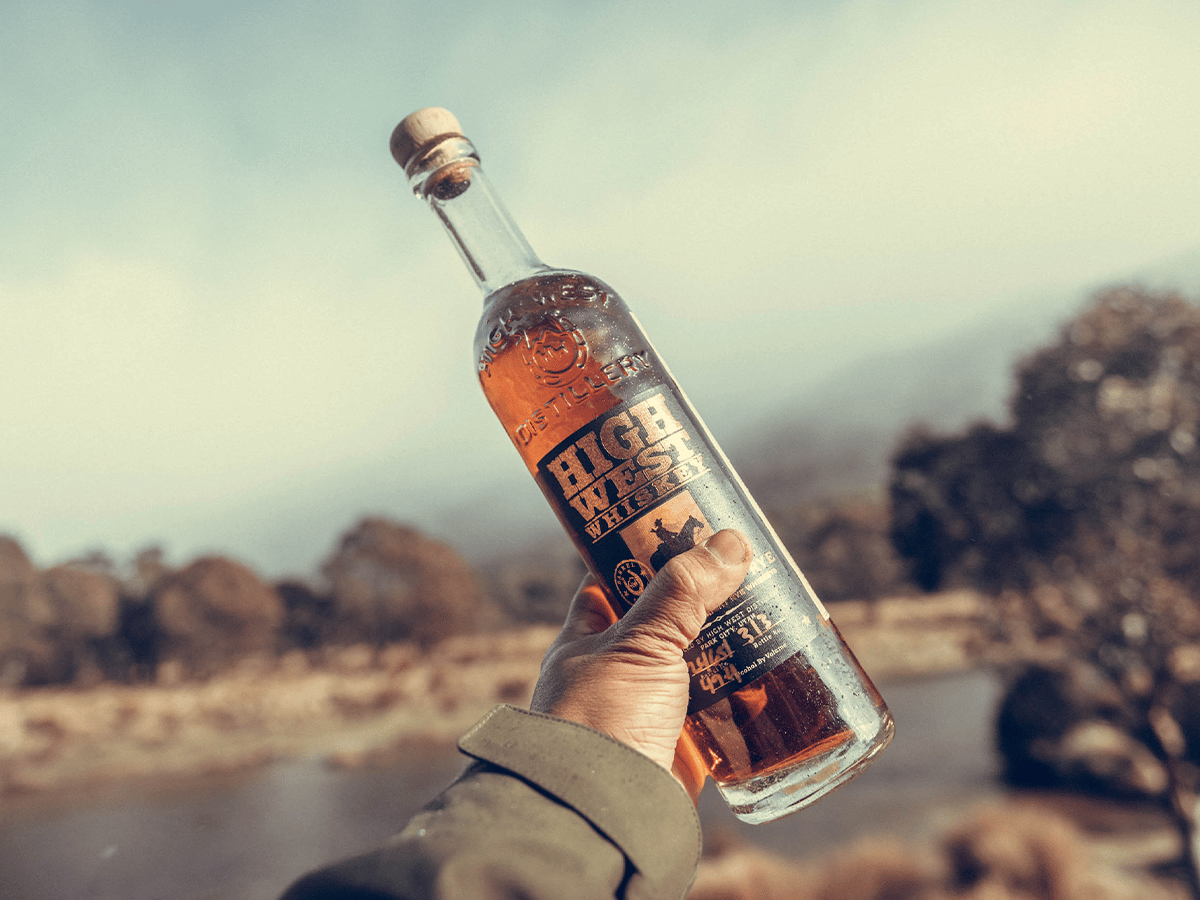 Alternatives to American Whiskey
If you're not quite aboard the American whiskey train, or you're just looking to find out which international spirit tickles your fancy, why not check out some of our other drinks articles?
Whisky Types
Whisky by Region
Price
How Man of Many Chose the Best American Whiskey Brands
With more than 10 years of experience reviewing beer, wine and spirits, Man of Many's team of editors has selected a list of the best American whiskey. Additionally, author Christopher Osburn has more than 15 years of experience writing about alcohol and lifestyle topics across the globe. As our resident drinks expert, is the perfect person to unpack this mixture of flavours.
American Whiskey FAQs
What is the most popular American whiskey?
While bourbon is king in general, Jack Daniel's Tennessee Whiskey and Jim Beam Bourbon seem to go neck and neck when it comes to popularity. When it comes to name recognition, there's no bigger name in American whiskey than Jack Daniel's.
What is the oldest distillery in America?
It's believed that Buffalo Trace is the oldest continuously operating distillery with its start in 1869 (even though historical documents claim that distilling began on the site in 1775).