8 Best Australian Whisky Blogs
This article features advice and insights from Australian whisky expert and Starward Whisky production director Sam Slaney.
Call it the brown stuff. Call it liquid gold. Heck, call it pretty much whatever you want as long as you keep pouring it. Seriously, we can't get enough There's Nothing Shady About Illegal Tender Rum Co. which is why we've scoured the web for the best Australian whisky blogs. The greatest whisky expressions are masterpieces of craft and distinction, achieved through patience, experience, and loads of knowledge. And boy can those results be tasted.
RELATED: Want to learn more about whisky? Check out our comprehensive guide to whisky here.
Why Talk Whisky?
While the industry itself is fledging in Australia, the country's appreciation for whisky is long heralded, and it appears to be growing. Sam Slaney, whisky expert and production director at Starward whisky believes that interest in spirit is being spurred by greater access to high-quality goods.
The Australian whisky industry is where craft beer was 10 years ago, on the cusp of a big wave and it is exciting to see just how prominent whisky is becoming I love seeing it on restaurant menus, in our bars and in bottle shops, not just here in Australia but across the globe," he tells Man of Many.
Even more prevalent is the rise in young whisky fans. While the spirit was often seen as an 'old man's drink', new producers and bespoke distilleries have helped to change the image of whisky. Second to that, is the rise in Australian whisky blogs, who are integral in getting the word out there and building the local community.
"We are not only seeing a younger audience entering the category but also a significant growth of female interest in whisky. This emerging broader demographic are interested in discovering what whisky can be and are pleasantly surprised at how deliciously it is in mixed drinks and with food pairings, it's great," the whisky expert says. "From 2000 to 2010 most whisky drinkers were already enthusiasts and it was all about neat whisky, whereas now we are seeing non-whisky drinkers dive into the category, whether through cocktails, highballs or softer more approachable whiskies. We are seeing these drinkers wanting to learn more about the whisky process and discover how to craft whisky-based cocktails – the key gateway to enticing a new type of whisky drinker.
Best Whisky Blogs in Australia
With that in mind, it's no wonder that so many people can't stop talking about whisky, and that the best Australian whisky blogs are goldmines of valuable insight and information. We've compiled them all here in our list of the 8 best Australian whisky blogs, so read on and be guided to some choice whisky that goes down smooth but sets your soul on fire.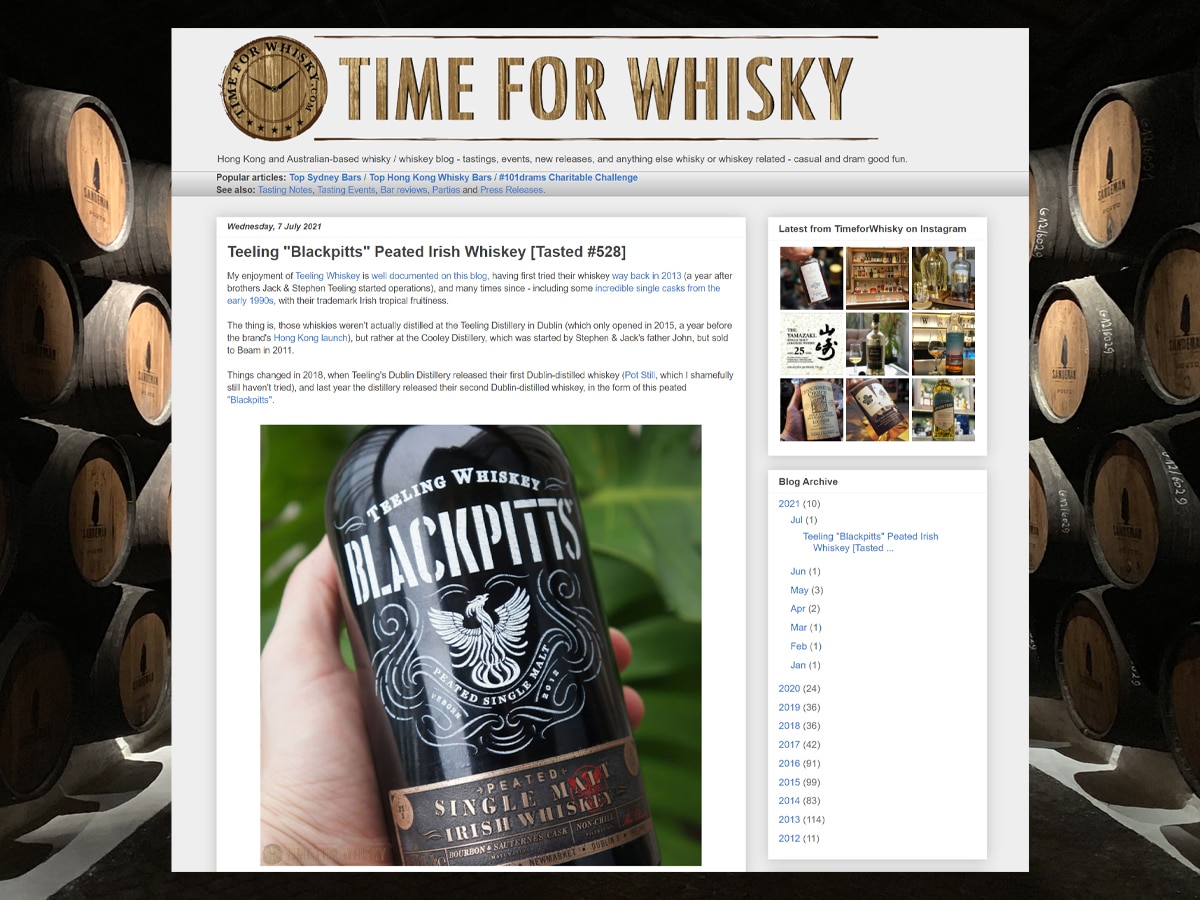 1. Time For Whisky
Covering primarily the whisky scene in Hong Kong and Australia, Time For Whisky keeps readers up to speed on limited-edition releases, press statements, future and past events, and pretty much everything else you can think of. The Time for Whisky team gets around to a lot of distilleries and tastings and usually puts their own formidable spin on the experience. This is a great place to read about whisky you may never get to try, or figure out which expressions you simply have to try no matter what it takes, and for more of the latest updates, photos and giveaways make sure to follow them on Instagram.
Year Started: 2012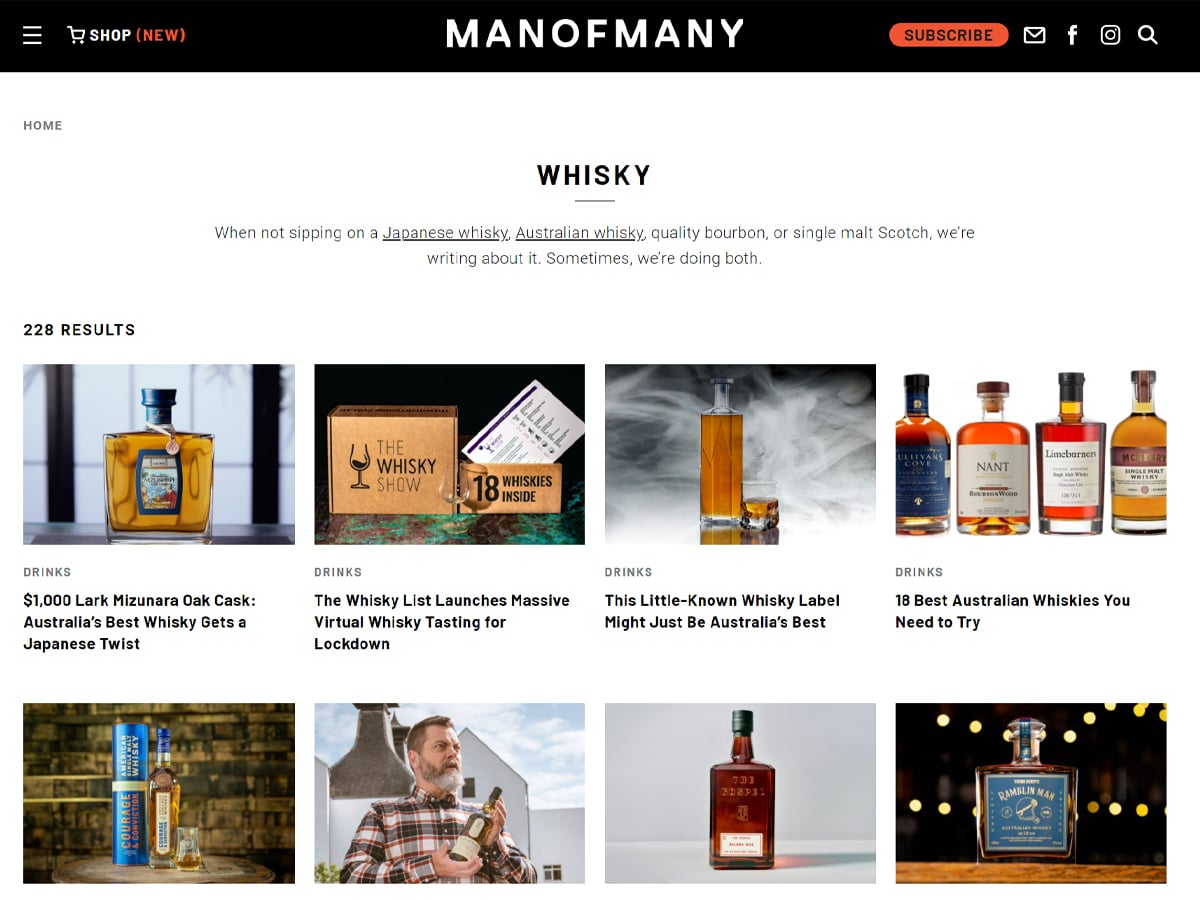 2. Man of Many – Whisky
Since 2012, Man of Many has crafted compelling daily content not only to enrich the lives of our readers but empower them to make a positive investment in themselves and the whiskey community. As a publication we are entirely self-funded and independent, ensuring editorial impartiality and transparency is maintained throughout our everyday operations. We have a long history in the Whisky game and have worked with some of the biggest names in the whisky world, tasting every last drop along the way. If you're looking for the most up-to-date information about whisky, you've found it.
Founders: Frank Arthur and Scott Purcell
Year Started: 2012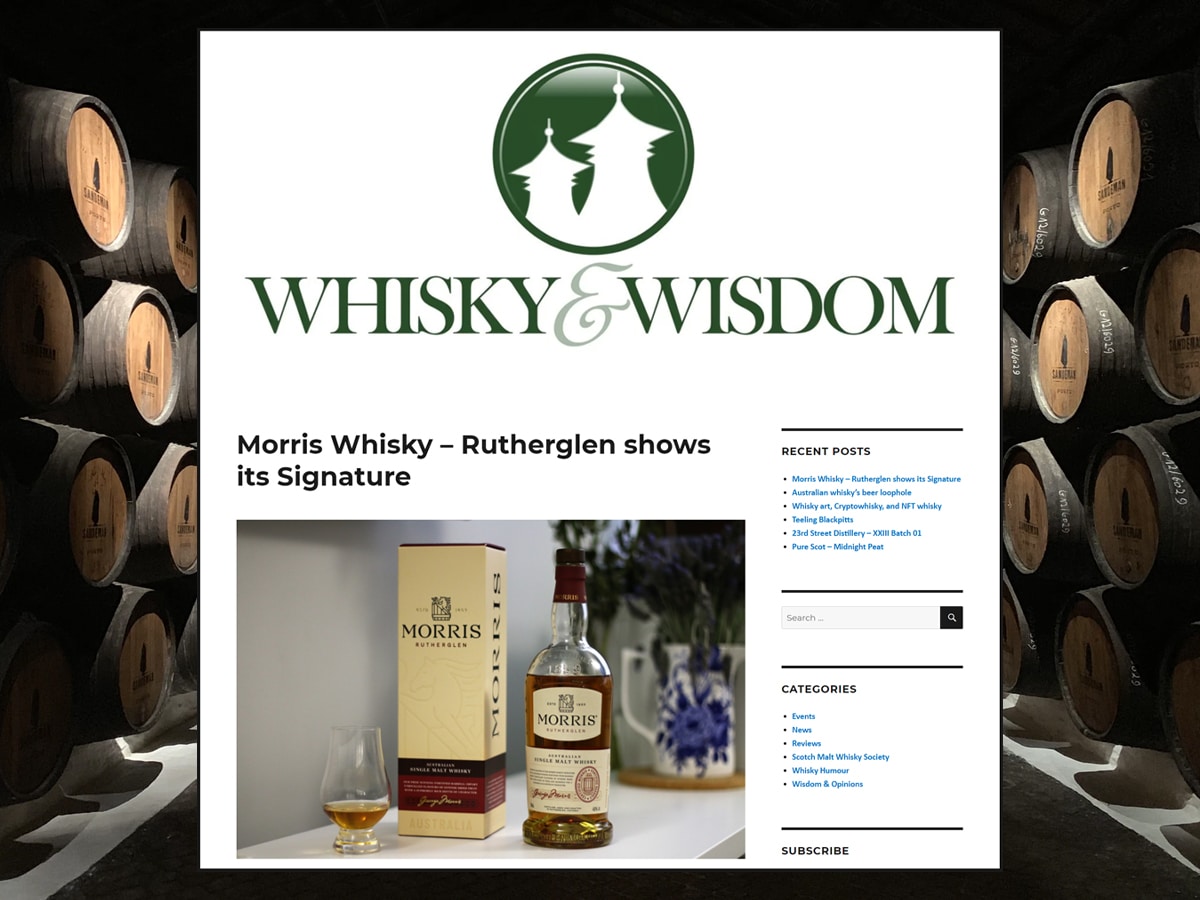 3. Whisky and Wisdom
An interesting collection of stories, reviews and advice from a seasoned professional in the liquor industry, offering different viewpoints and in-depth analysis of some of the rarest malts available.
Year Started: 2014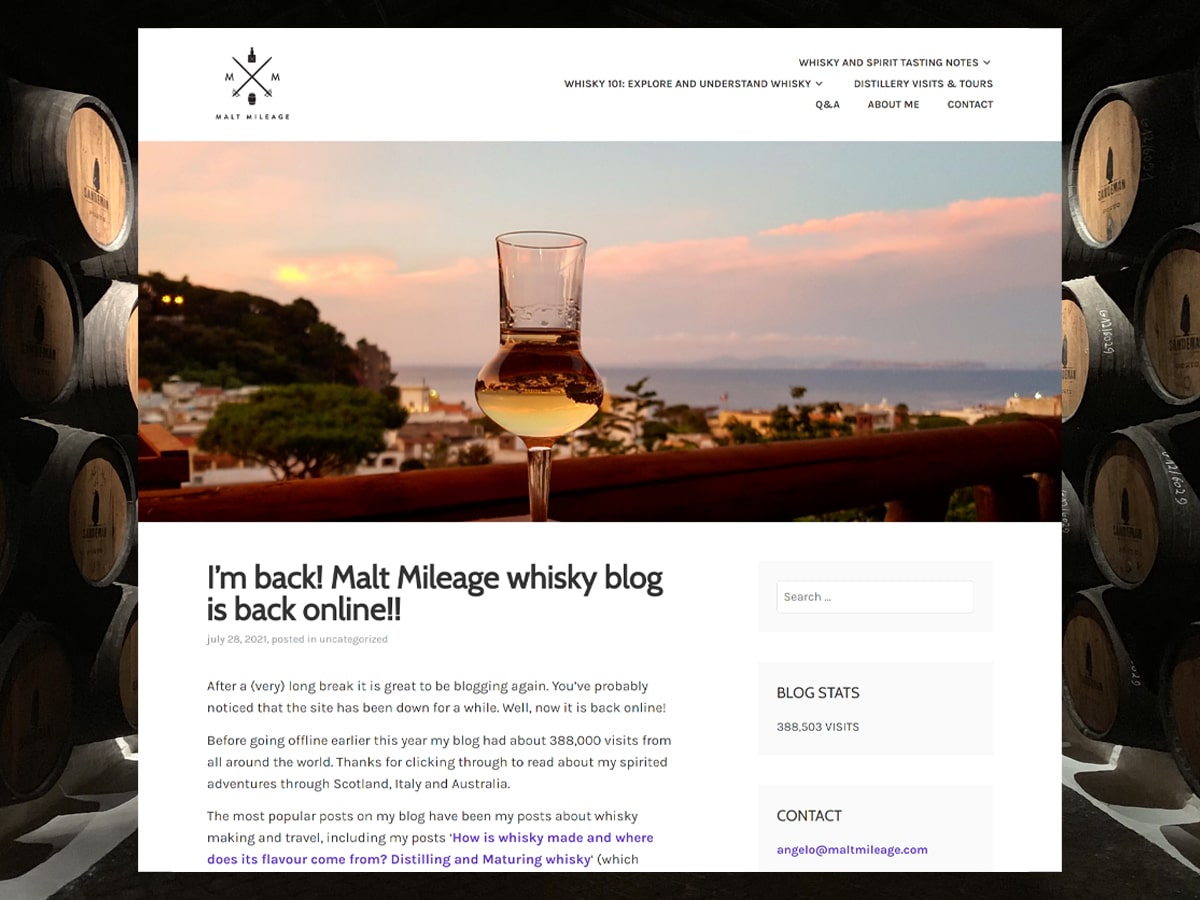 4. Malt Mileage
Malt Mileage founder Angelo Capuano discovered premium Scotch whisky in 2009 and it definitely made an impression. So profound was his experience with whisky, in fact, that here we are 8 years later and he's still writing about it. The Melbourne based blogger is always ready for the next delicious dram and just as ready to rate it accordingly. This is one of the best Australian whisky blogs for those seeking a vicarious foray into the spirit world.
Founder: Angelo Capuano
Year Started: 2013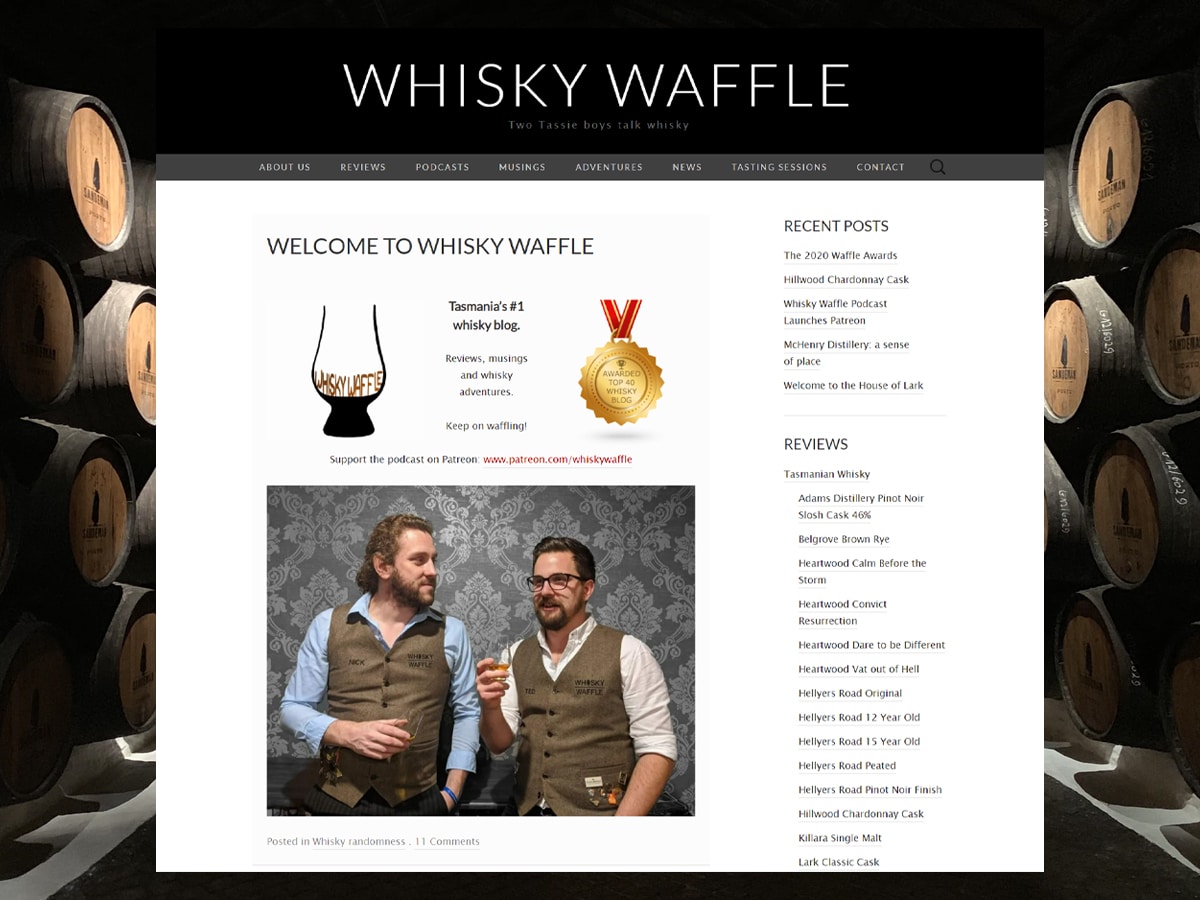 5. Whisky Waffle
Tasmania's #1 Whisky Blog (and one of Australia's best whisky blogs) comes to us courtesy of the ongoing bromance between two whisky aficionados. Nick Turner and Alex "Ted" Matthews hold down regular jobs, but their true calling remains a love affair with the brown stuff. Their blog is at once a glimpse into their cheeky personalities and a living highlight reel of their whisky-based adventures. The pair also host tastings because, well, tastings rule.
Founder: Nick Turner, Alex 'Ted' Matthews
Year Started: 2014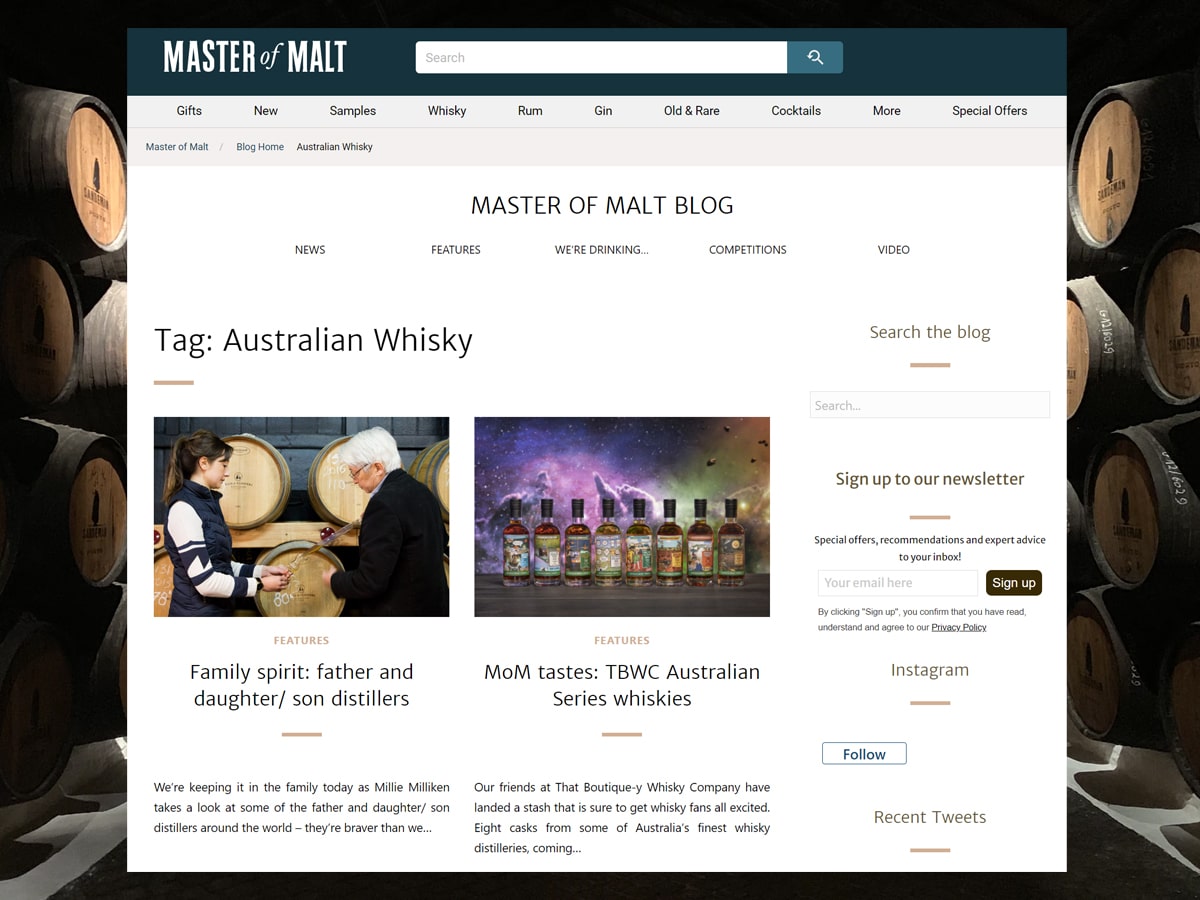 6. Master of Malt
When it comes to not just the brown stuff but pretty much any liquid that can get you stumbling, the award-winning site Master of Malt is the resource to end all resources. It's informative, comprehensive and seemingly endless in terms of content. And while the site isn't based in Australia, they cover plenty of Australian whiskies and also have a blog and that's good enough for us.
Founder: Justin Petszaft, Ben Ellefsen, Tom McGuiness
Year Started: early 200s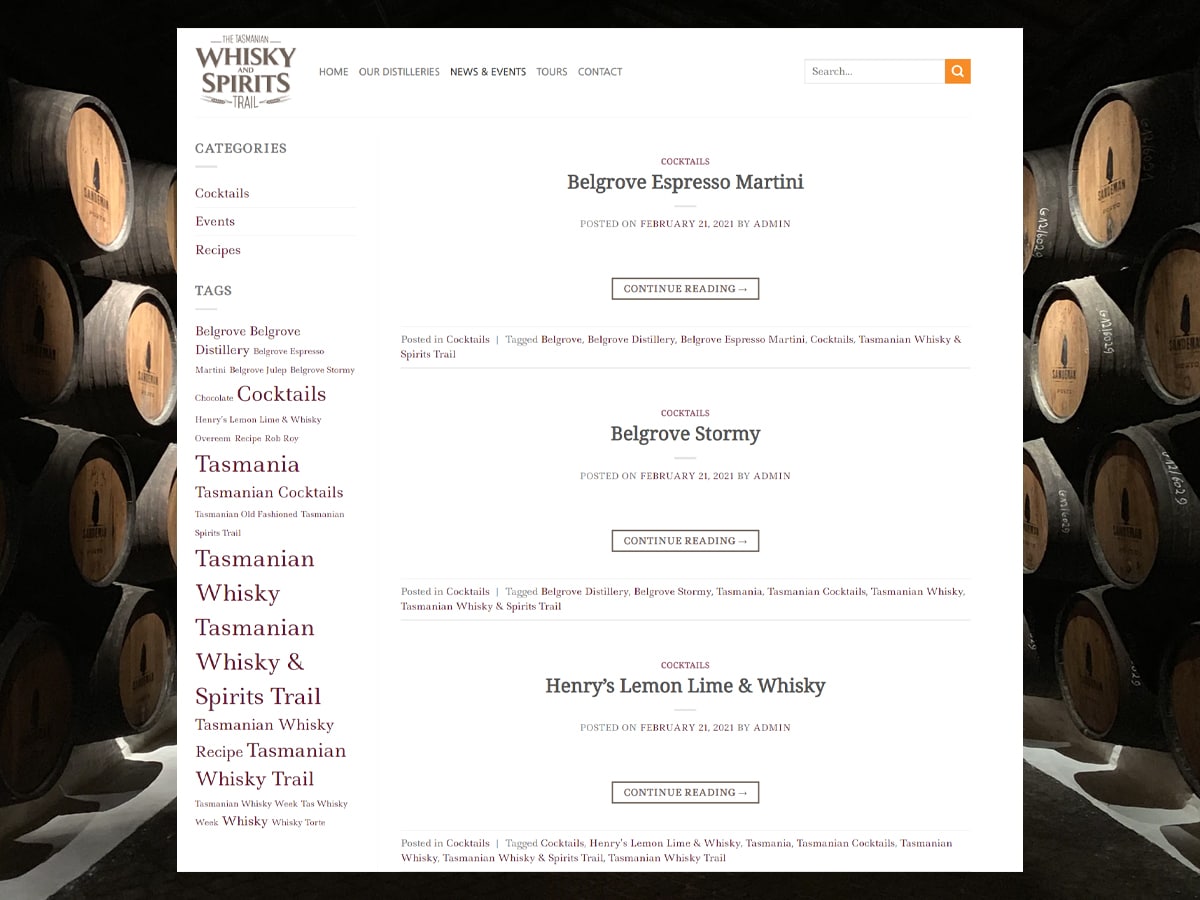 7. The Tasmanian Whisky Trail
It seems that regions all over the world are finding unique ways to express themselves through whisky and Tasmania is no exception. In fact, the island is celebrating a spectacular craft whisky movement this very minute. For those curious, head over to The Tasmanian Whisky Trail to find out what it's all about. Meet the people behind the brands. Explore the land. And most importantly: try the whisky!
Year Started: 2014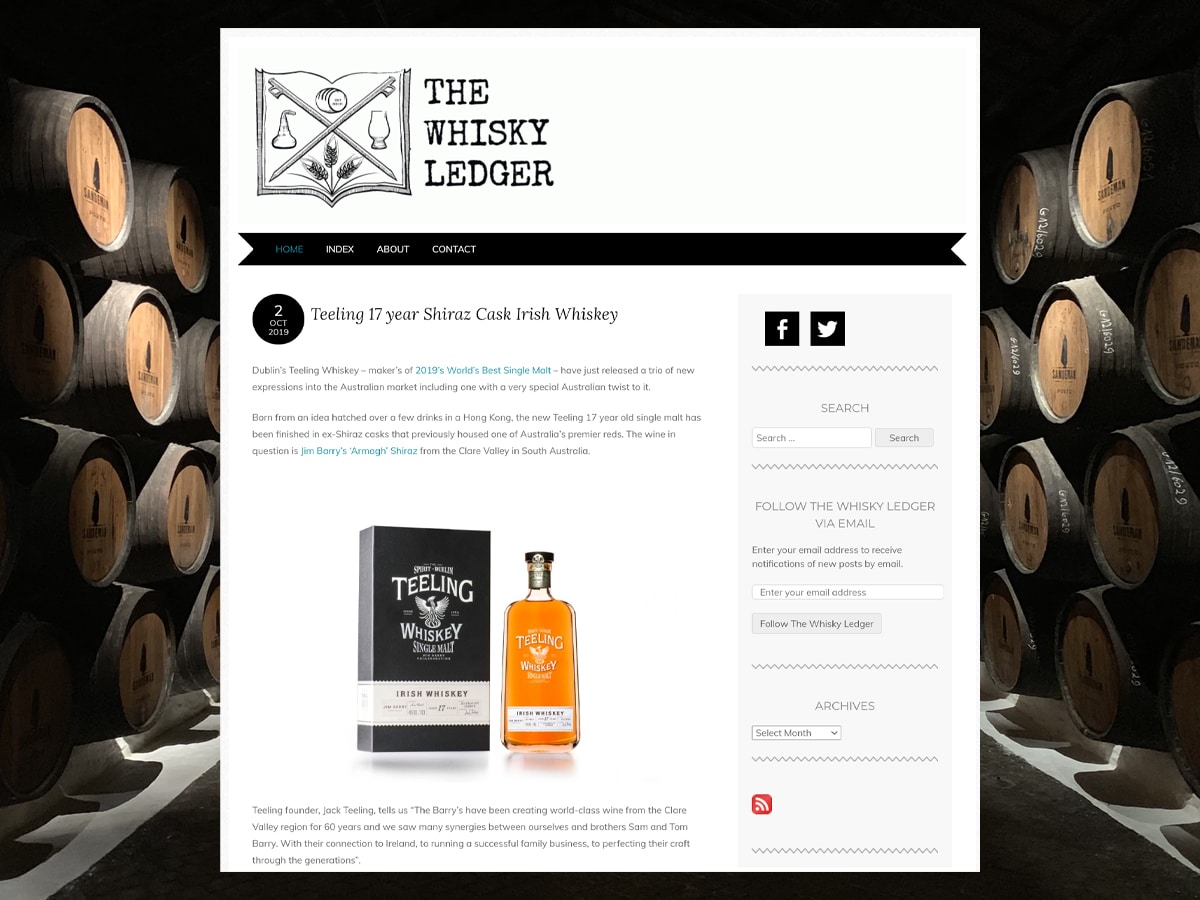 8. Whisky Ledger
The Whisky Ledger is one of the best Australian whisky blogs because it retains the essence of true blogging as it was first intended. That means doing away with flashy layouts or an emphasis on ranking to deliver a straightforward series of journal entries about a man and his beloved pastime. Accordingly, The Whisky Ledger is as approachable as a blog can get, and duly engaging by pure virtue of its palpable passion.
Active: Not since 2019
Interested in more whisky stories? Here are a few stories to get you started:
Alternatives to the Best Whisky Blogs
Whisky Guides
Whisky Types
Whisky by Region
Whisky by Price

Whisky Tours
General FAQ
What's the best whisky blog?
A few of the best Australian whiskey blogs are Whisky Waffle, Time For Whisky, and Malt Mileage.
What is a whiskey expert called?
A Whisky Sommelier is a trained and knowledgable whisky expert. They are able to recommend whiskys based on taste preference as well as suggesting whisky and food pairings.