18 Best Pre-Mixed Drinks for Summer
With the weather heating up, evenings getting lighter and lockdown restrictions set to soon ease across the country, many of us are itching to indulge in a drink or two with friends. The emerging world of to-go cocktails and pre-mixed drinks including boozy lemonades, colas, and Seltzers now make enjoying a top-notch beverage that much easier – giving you quality pre-made drinks mixed and bottled by experts, right in the convenience of a can. Take your happy hour al-fresco and get your picnic baskets at the ready – here are the best pre-mixed drinks for summer.
You'll also like:
9 Lowest Calorie Alcohols: Least Fattening Explained
24 Best Alcohol Delivery Services in Australia
Dirty Bucha is Alcoholic Kombucha Bursting with Flavour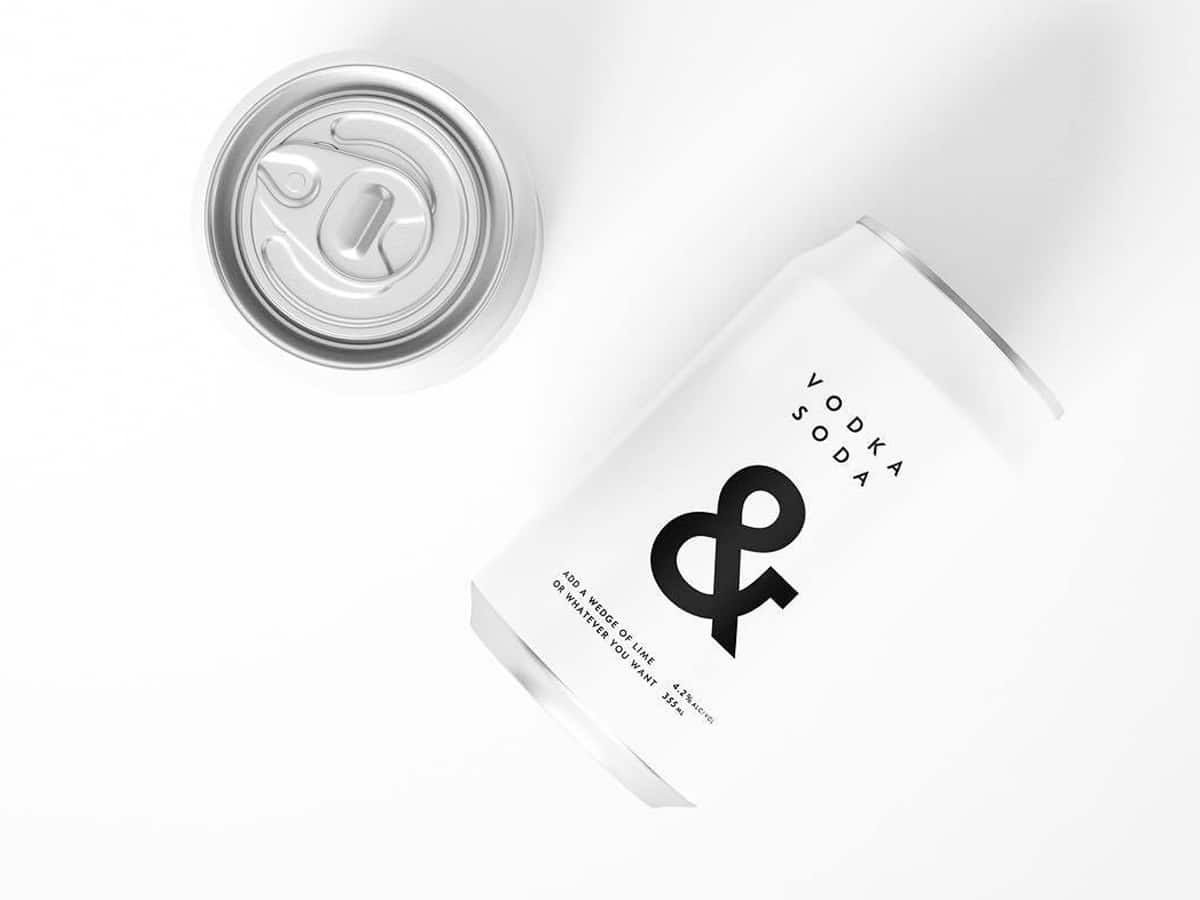 Understanding Pre-Mixed Drinks
Over the years, the global pre-mixed drink category has been overlooked and underappreciated, but in Australia, ready-to-drink (RTD) spirits have been flourishing. Back in 2005, a report in the Sydney Morning Herald found that "while sales of RTDs are flat or in free-fall in markets around the world, in Australia they are booming. No other market has dark spirits-based RTDs such as those in Australia, nor is there a proliferation of drinks in cans."
While that propensity for canned cocktails and drinks may have been dampened by the introduction of the 'alcopops' tax in recent years, the industry has fought back, and the world is taking notice. According to industry body IWSR, canned cocktails are now the fastest-growing alcohol beverage category in the US market.
"RTD innovation has been driven by consumer-centric, as opposed to product-centric, trends, allowing the category to expand its appeal and gain a robust relevance in a variety of consumption occasions," it wrote. "Principally, brands have capitalised on the health and wellness movement by creating iterations that are low in sugar and alcohol, and contain natural or organic ingredients."
Locally, Australia is renowned for its work in the RTD space, picking up a number of gongs at the 2021 World Premix Awards. Canned cocktail brand Curatif claimed six medals, including two World's Best Awards, while brands such as FELLR, Volsk and Manly Spirits also took home honours. While it may have taken a while for the world to catch on, Australians know a good pre-mixed drink when they see it.
Best RTDs in Australia
With that in mind, it's time to dive into the best RTDs you can get your hands on. Whether it's a cocktail, whisky or spritz, the classic flavours we've come to know and love, now come canned. Here is a list of the best pre-mixed drinks in Australia.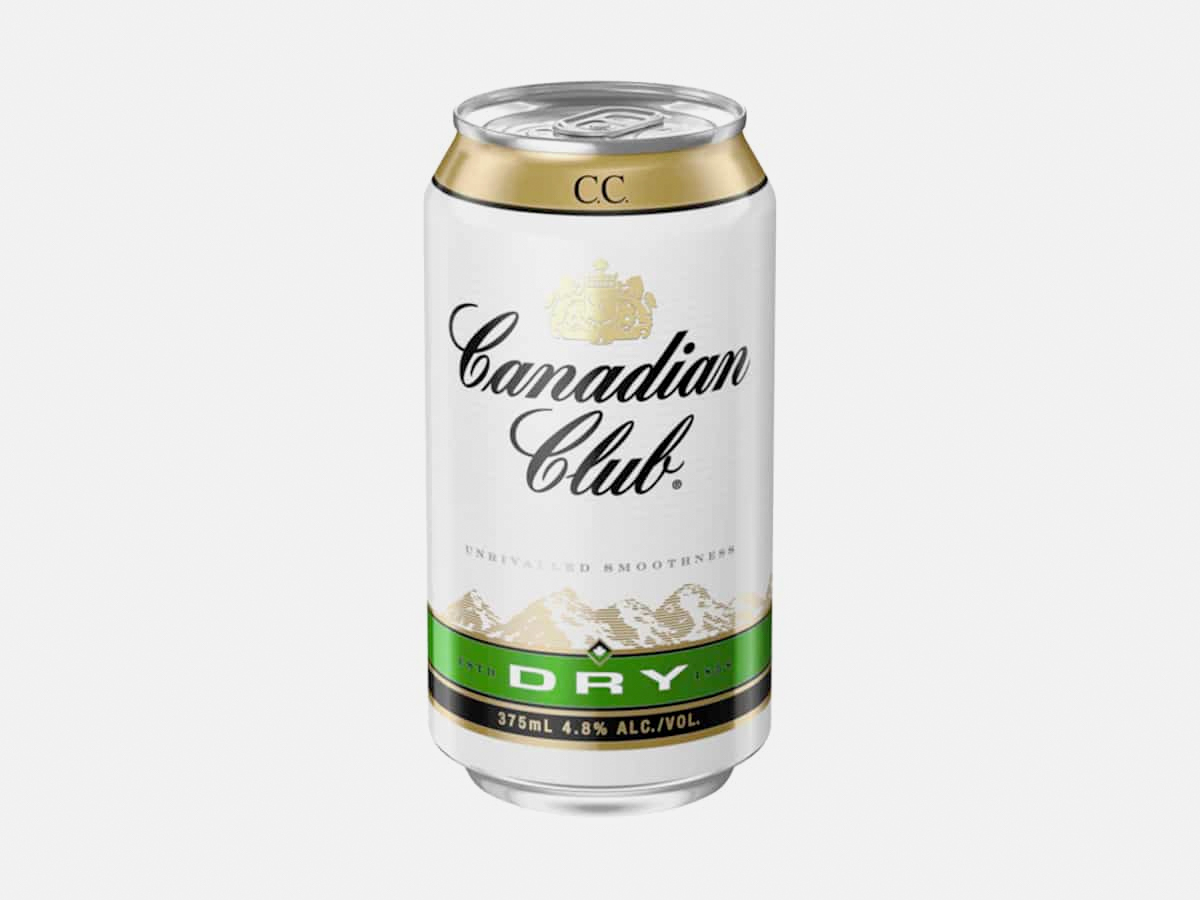 1. Canadian Club Whisky & Dry
For the Whisky fans out there, try this luxuriously smooth blend of Canadian Club whisky paired with the perfect mixer, Dry Ginger. Enjoy chilled straight from the can, or pour over ice for poolside sipping on a warm summer's day. A definite crowd-pleaser – these are a great option to always keep on hand.
---
Featured Video from Man of Many
---
Type: Canadian Whisky
ABV: 4.8%
Country: Canada
Price: $24.95/6-pack
Buy it here Buy it here Buy it here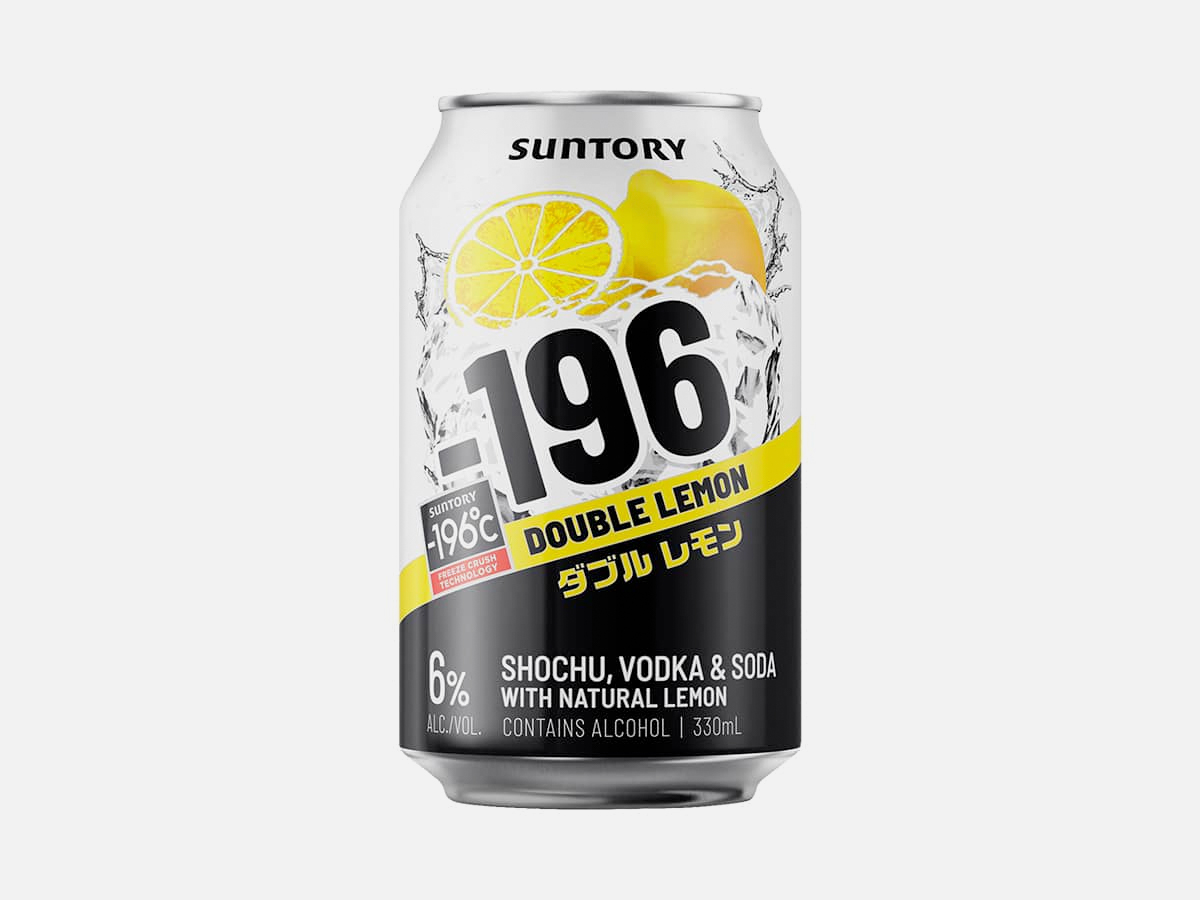 2. Suntory -196 Double Lemon
Think of this Suntory can as the cooler, older (and boozy) sibling to the humble lemonade. This pre-mixed drink is a Japanese blend of shochu, vodka, soda and lemon, all made possible by innovative freeze crush infusion technology. The end result is an authentic and fresh lemon flavour that will have you buying the drink in masses.
Type: Pre-mix
ABV: 6%
Country: Japan
Price: $21.99/4-pack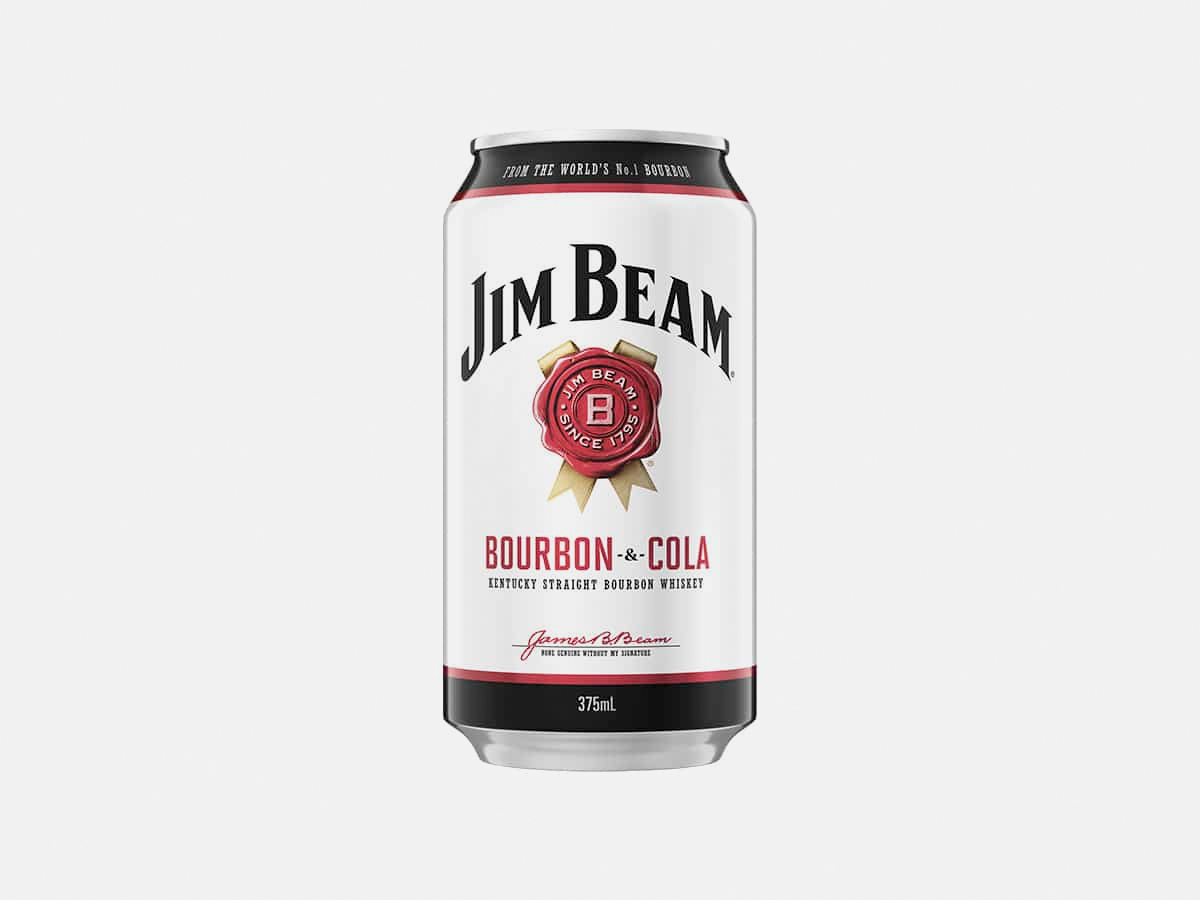 3. Jim Beam White Label Bourbon & Cola
A truly classic summer beverage is Jim Beam's White Label Bourbon & Cola. Jim Beam's iconic blend of premium bourbon paired with the luscious taste of cola is a crowd favourite, all in a ready-to-drink can. Created using the world's leading bourbon, there's not much convincing needed for this one.
Type: American Whiskey
ABV: 4.8%
Country: USA
Region: Kentucky
Price: $27.99/6-pack
Buy it here Buy it here Buy it here
4. Belvedere Organic Vodka Soda RTD
Designed to elevate your afternoon drinks list, this first-of-its-kind canned range from Polish vodka icon Belvedere toes the line between convenience and indulgence. The super-premium flavoured vodkas are Belvedere's first-ever certified organic spirit, meaning they are farmed with no artificial pesticides, additives, or chemicals. Best of all, they are impossibly tasty. The range includes Lemon & Basil with a touch of Elderflower, Blackberry & Lemongrass with a hint of Sage and Pear & Ginger with a drop of Linden Honey, each containing no sugar, sitting low carb, gluten-free and vegan. A naturally sophisticated drinking experience without the bloating, Belvedere has you covered.
Type: Vodka
ABV: 5%
Country: Poland
Price: Starting from $8.49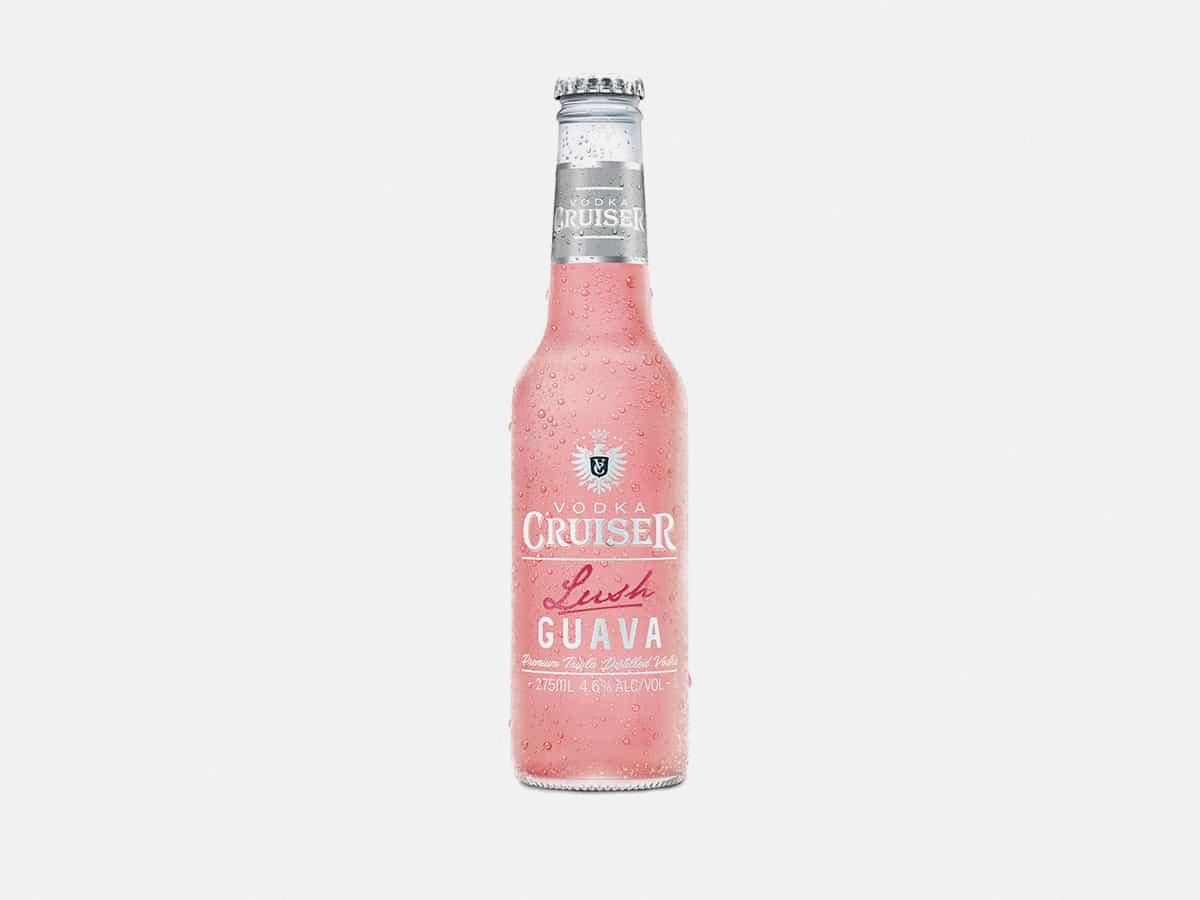 5. Vodka Cruiser
A right of passage for every Australian 18-year old – the humble Vodka Cruiser. Everyone has their opinion on which is the best of their eight flavours, but no matter what you pick, you're guaranteed a refreshing blend of triple distilled, genuine vodka and natural fruit flavours that taste seriously good. If you thought they couldn't get better, they recently released their sugar-free cruiser range so you can enjoy the same great taste with no added sugar.
Type: Vodka
ABV: 4.6%
Country: Australia
Price: $19.99/4-pack
Buy it here Buy it here Buy it here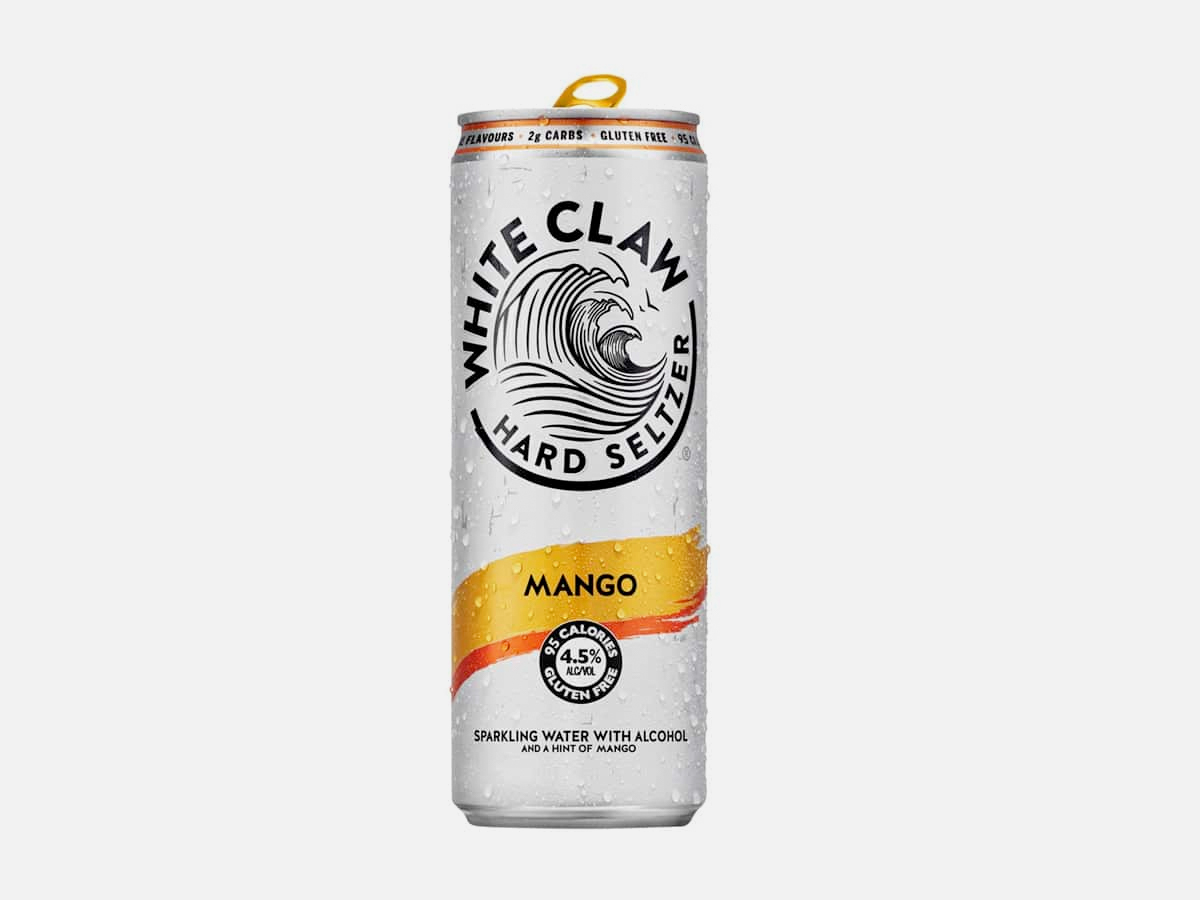 6. White Claw Seltzers
When it comes to summer drinks, it's hard to go past the seltzer. A relatively new innovation on the RTD market, seltzers have exploded in recent times and US brand White Claw is leading the pack. The cult favourite now has four flavours available in Australia, with the recent launch of White Claw Watermelon.
Type: Seltzer
ABV: 4.5%
Country: US
Price: $21.95/4-pack
Buy it here Buy it here Buy it here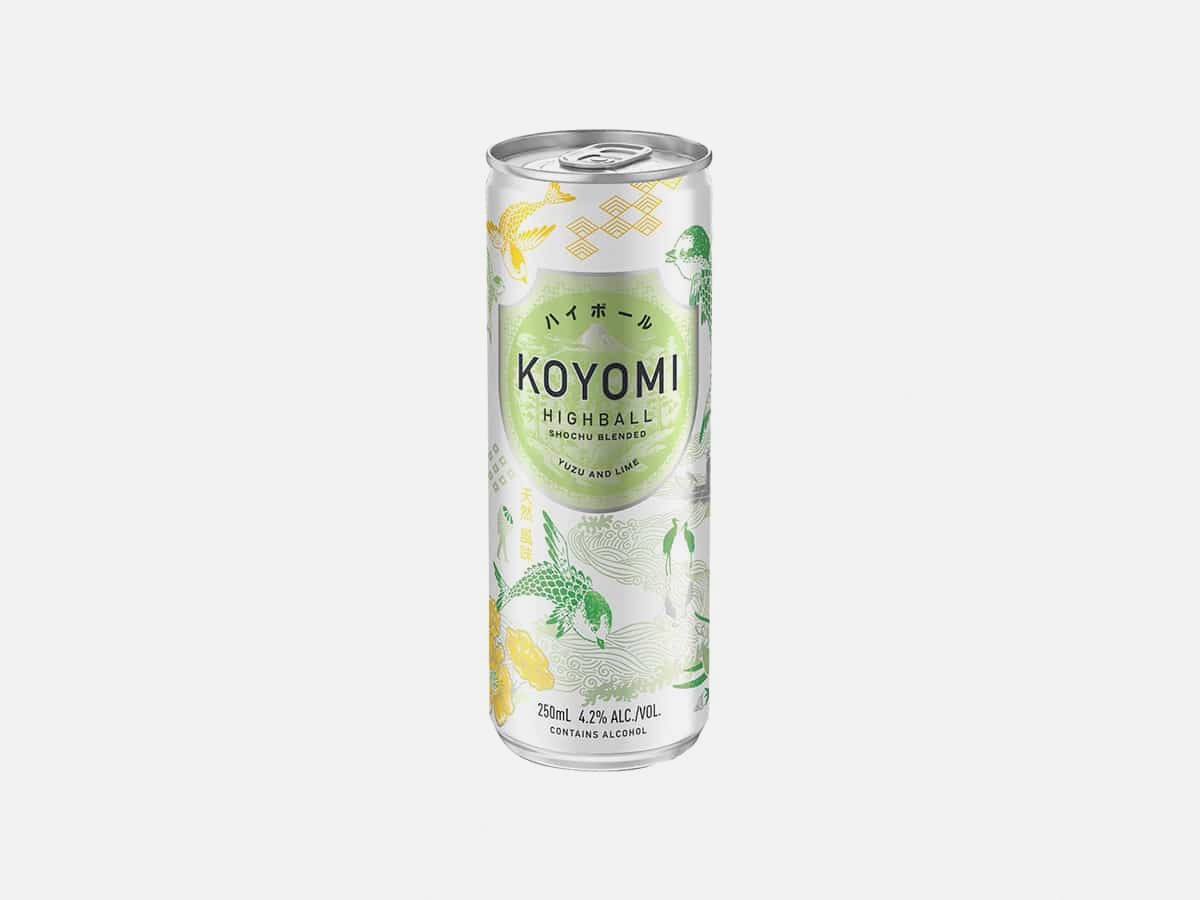 7. Koyomi Shochu Blended Yuzu & Lime Highball
Indulge in the seasonal flavours of Japan with this refreshing blend of Shochu, premium Yuzu and a finishing touch of lime. This subtly zesty highball expertly balances sweet and tangy flavours to create the most refreshing and easy drink to help you tackle the warmer weather. Pair it with some sushi, some sun, a picnic rug, and you're good to go.
Type: Shochu
ABV: 4.2%
Country: Japan
Price: $18.99/4-pack
Buy it here Buy it here Buy it here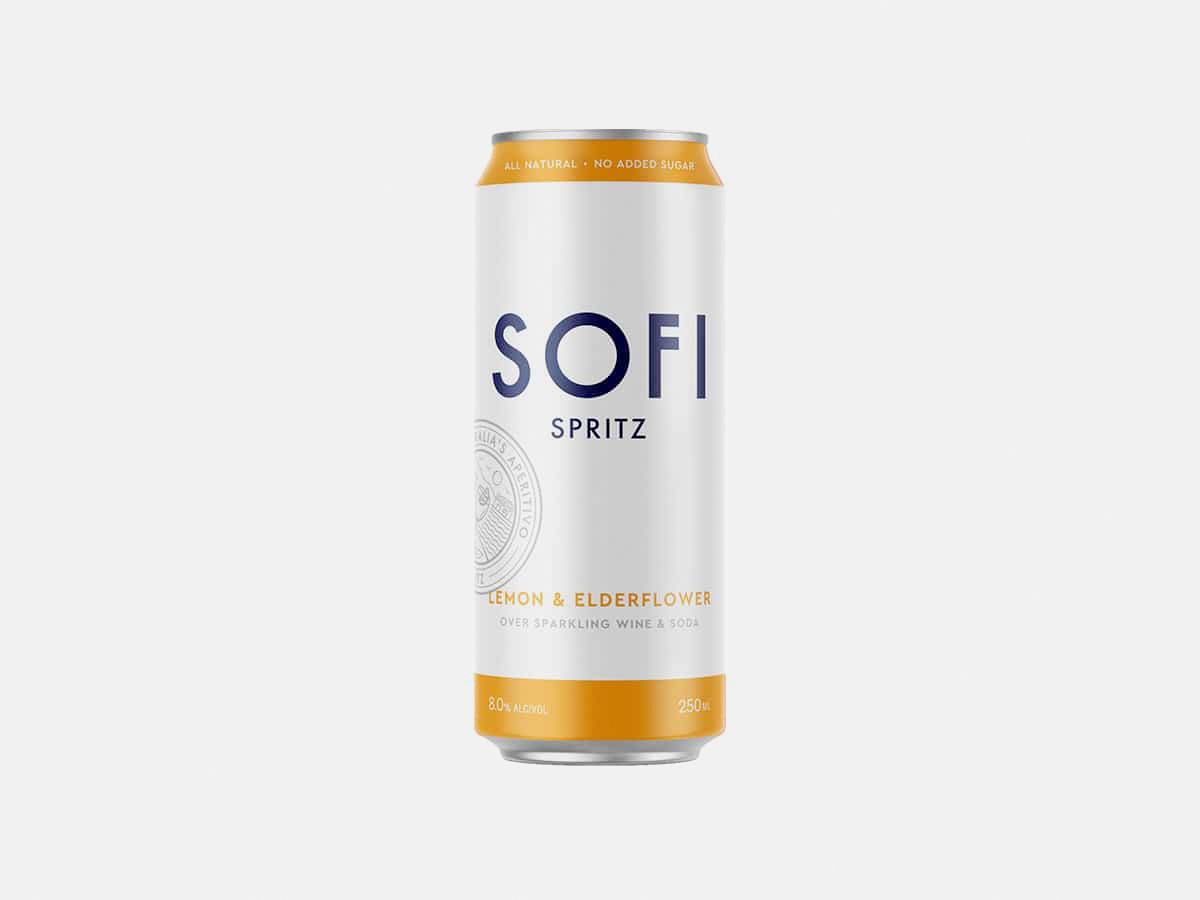 8. SOFI Spritz
Offering an Aussie twist on an Italian classic, this blend of Australian white wine, lemon, elderflower, and sparkling water combines all your favourite summer sips into one. With a slightly bittersweet taste and refreshing finish, this SOFI spritz will quickly become your summer go-to.
Type: Shochu
ABV: 8%
Country: Australia
Price: $16.99/4-pack
Buy it here Buy it here Buy it here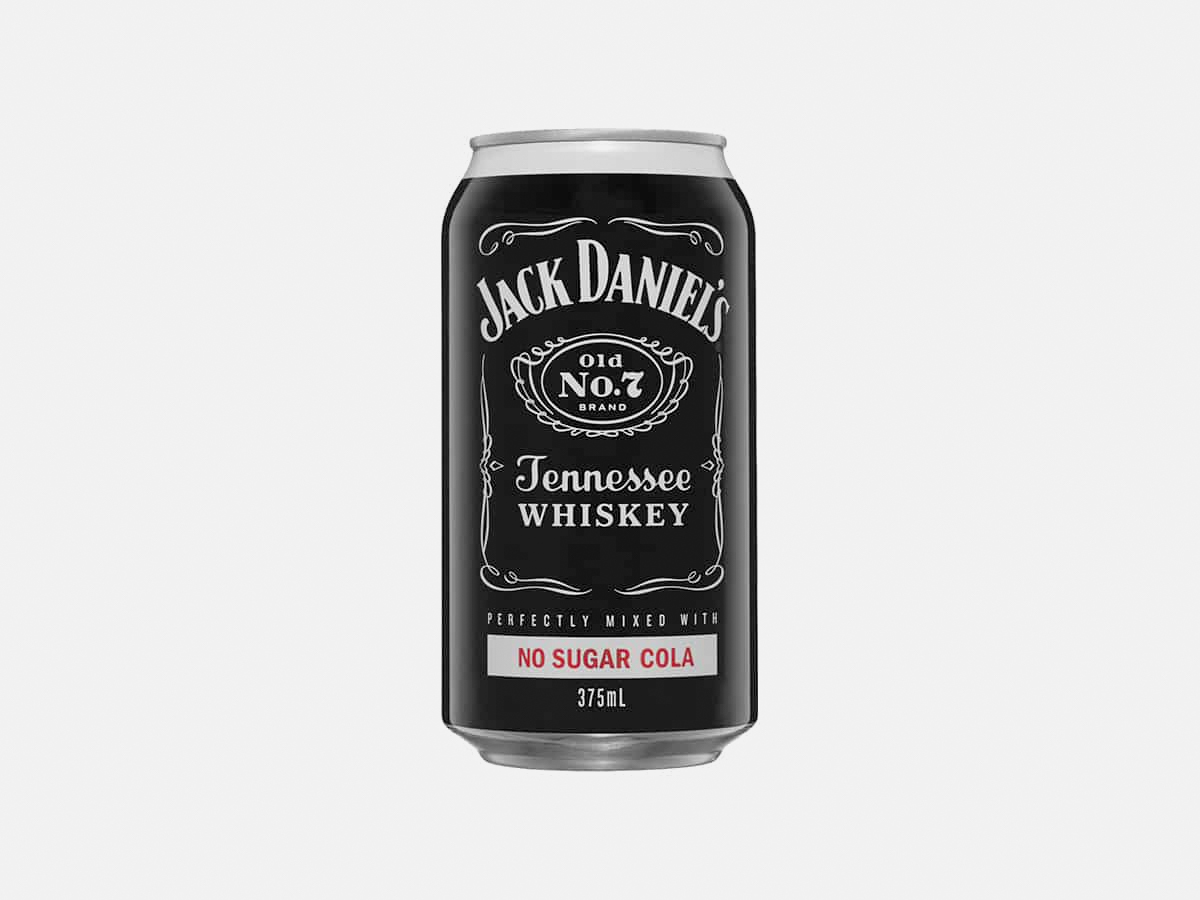 9. Jack Daniels Whiskey & No Sugar Cola
There's almost no better partner than Coca Cola to the smokiness of Jack Daniels Whisky. Enjoy the classic pairing and iconic flavour, but this time without the sugar- great if you're keeping that summer bod in mind! Ready to drink in a pre-mixed can, you can throw these in the fridge or esky and be set for the summer.
Type: Whiskey
ABV: 4.8%
Country: USA
Price: $45.95/10-pack
Buy it here Buy it here Buy it here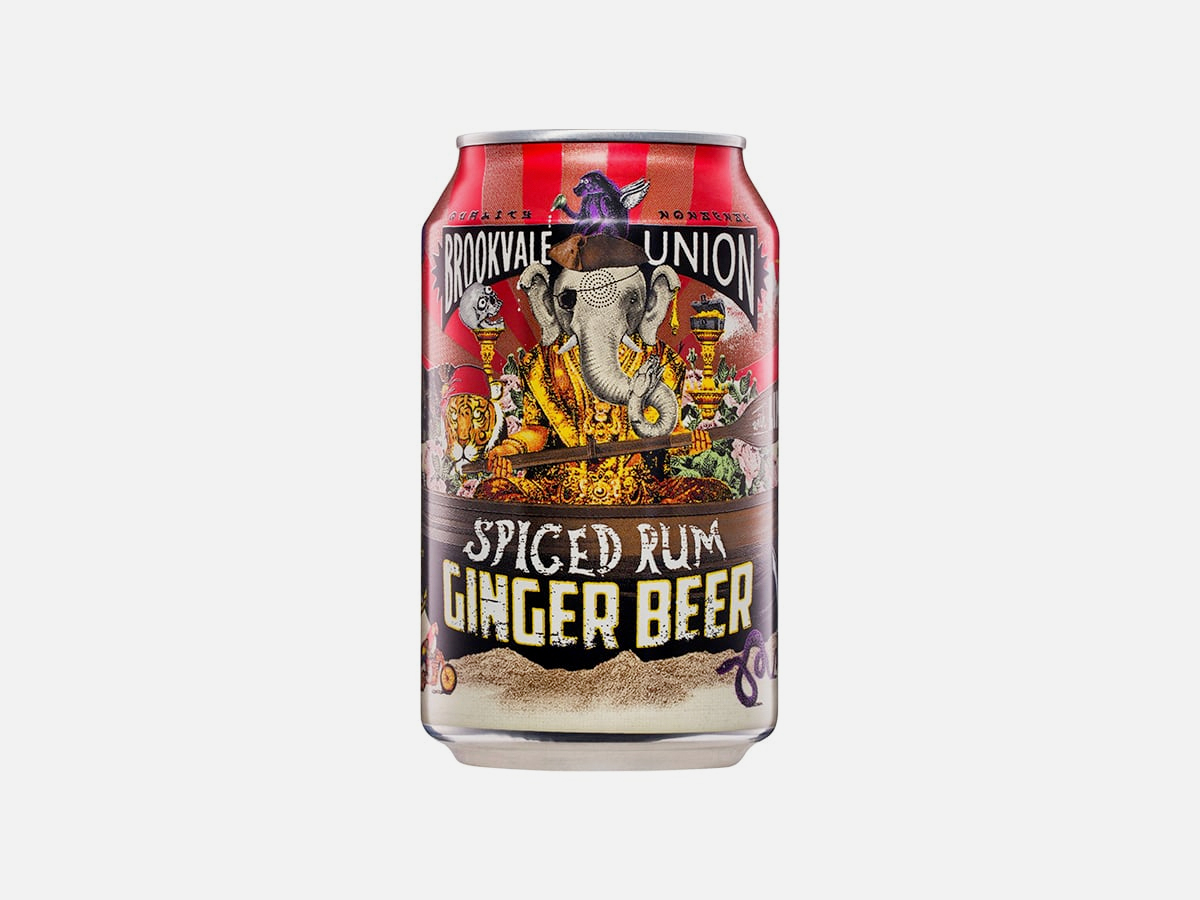 10. Brookvale Union Spiced Rum & Ginger Beer
This spiced rum and ginger beer is filled to the brim with a unique and fresh flavour. Made from authentic Australian ginger and all-natural ingredients, this pre-mixed can boasts a drink that is spicy but mild and as smooth as it is sharp – a flavour profile as intricate as this is hard to replicate.
Type: Ginger Beer
ABV: 4%
Country: Australia
Price: $24.00/6-pack
Buy it here Buy it here Buy it here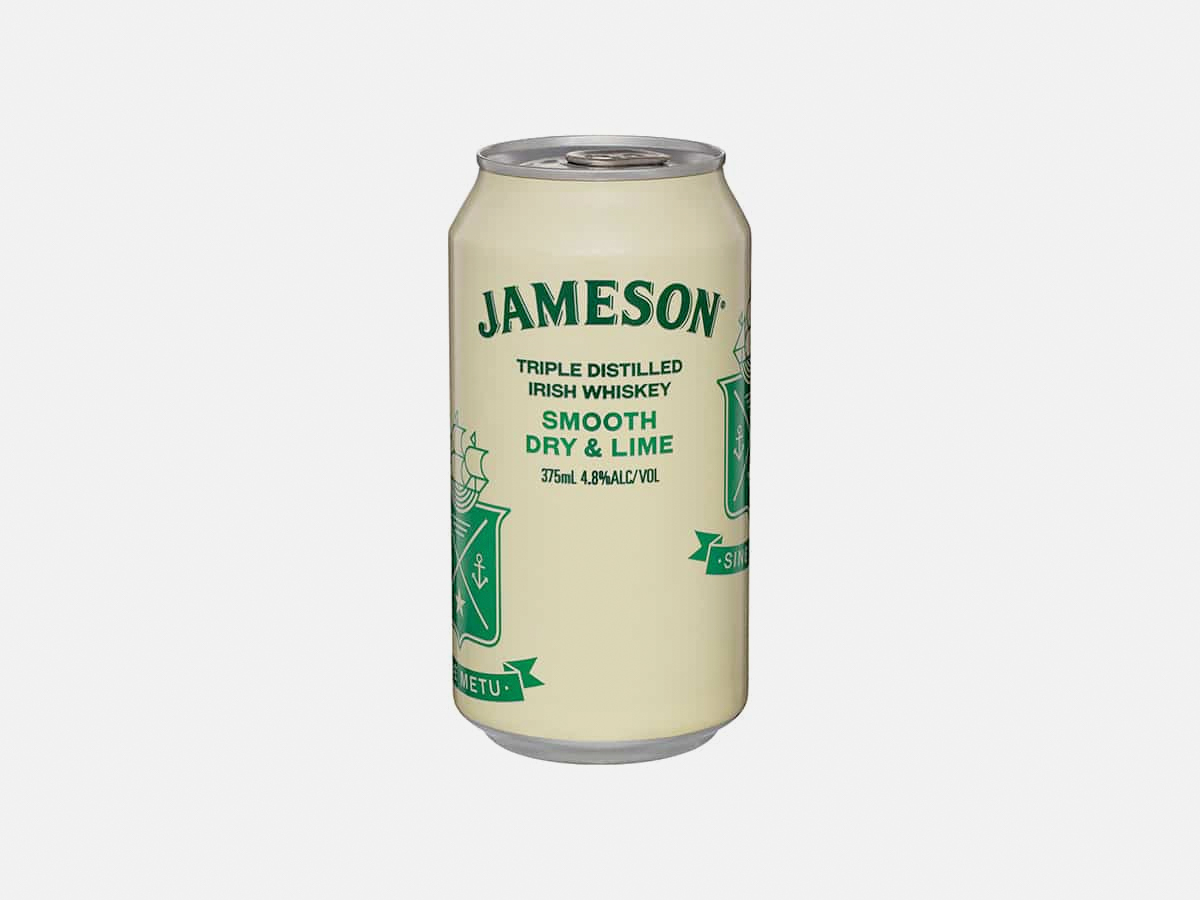 11. Jameson Irish Whiskey Smooth Dry & Lime
Deliciously convenient – this perfect combo of quality, triple-distilled Glenfiddich's Luxury 23-Year-Old 'Grand Cru' Single Malt is Finished in French Cuvée Casks, refreshing lime and a hint of dry ginger is ideal for any summer picnic plans. Offering a tasty twist on a classic pre-mixed drink, these are the perfect accompaniment to a summer BBQ – but we can almost guarantee everyone will be trying to pinch these from your esky.
Type: Irish Whiskey
ABV: 4.6%
Country: Ireland
Price: $27.95/6-pack
$400,000 Penfolds Grange Sale Shatters Records Know Your Whisky: 5 Essential Cocktails for International Scotch Day Buy it here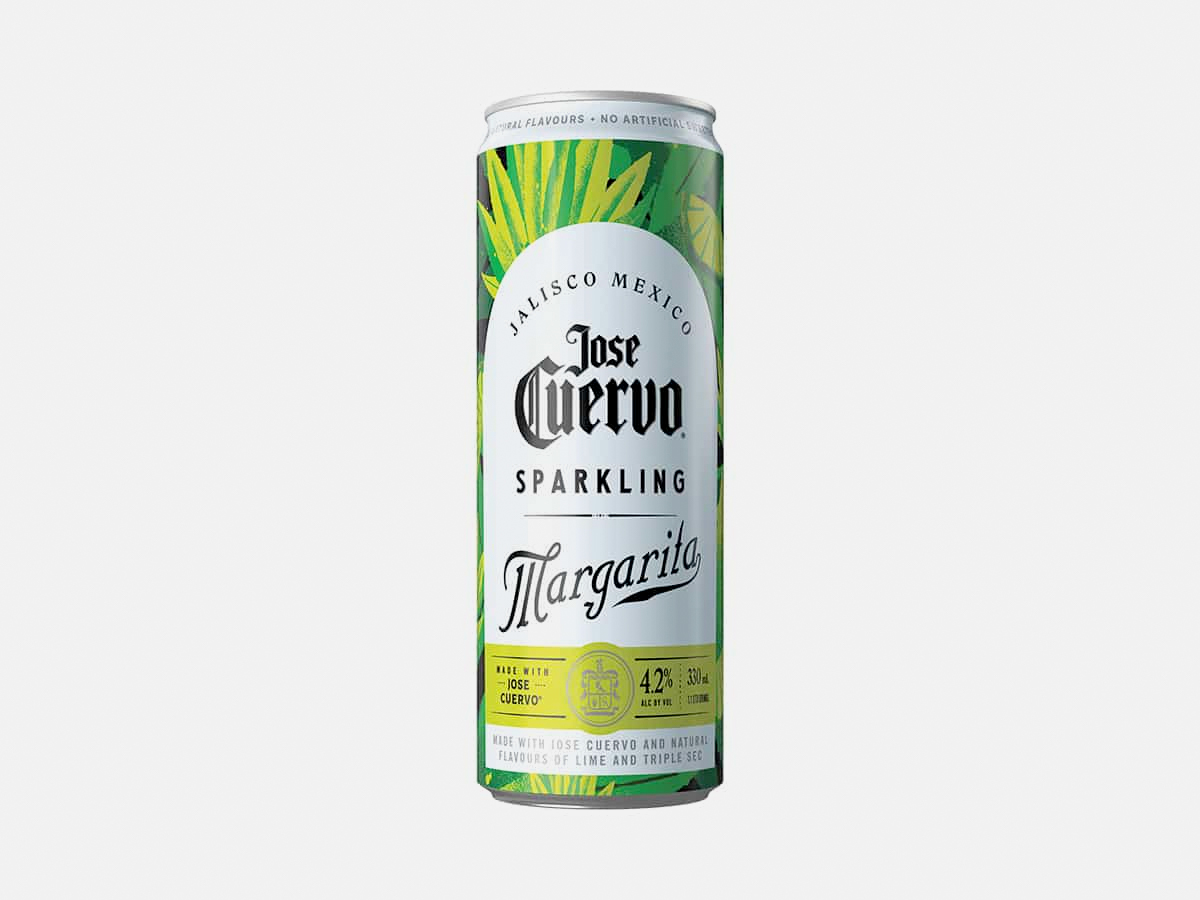 12. Jose Cuervo Sparkling Margarita
What could be better than a Margarita on a warm summer afternoon? A sparkling margarita! Expertly mixed with Jose Cuervo, triple sec and complemented perfectly by the zesty flavour of fresh lime, this pre-mixed cocktail has been expertly crafted for sunlit afternoon sessions and summertime sipping.
Type: Tequila
ABV: 4.2%
Country: Mexico
Price: $24.90/6-pack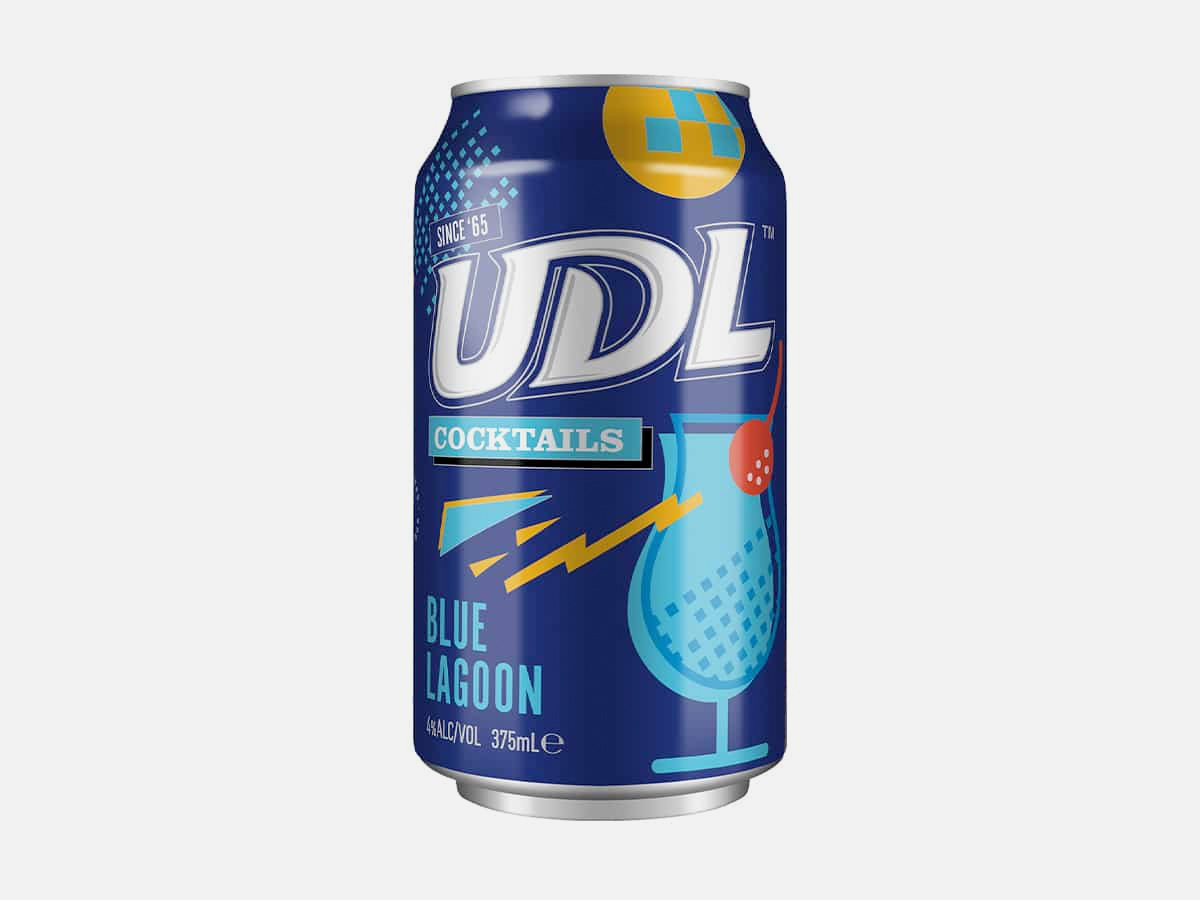 13. UDL Cocktails
Paying homage to the classic UDL, a staple of many young Aussie adults eventful nights out for years passed, their new cocktail range offers a blue lagoon featuring sweet blue lemonade and a hint of orange. Designed as a fun, flavourful twist on the classics, these will be sure to get the party started.
Type: Vodka
ABV: 4%
Country: Australia
Price: $29.99/4-pack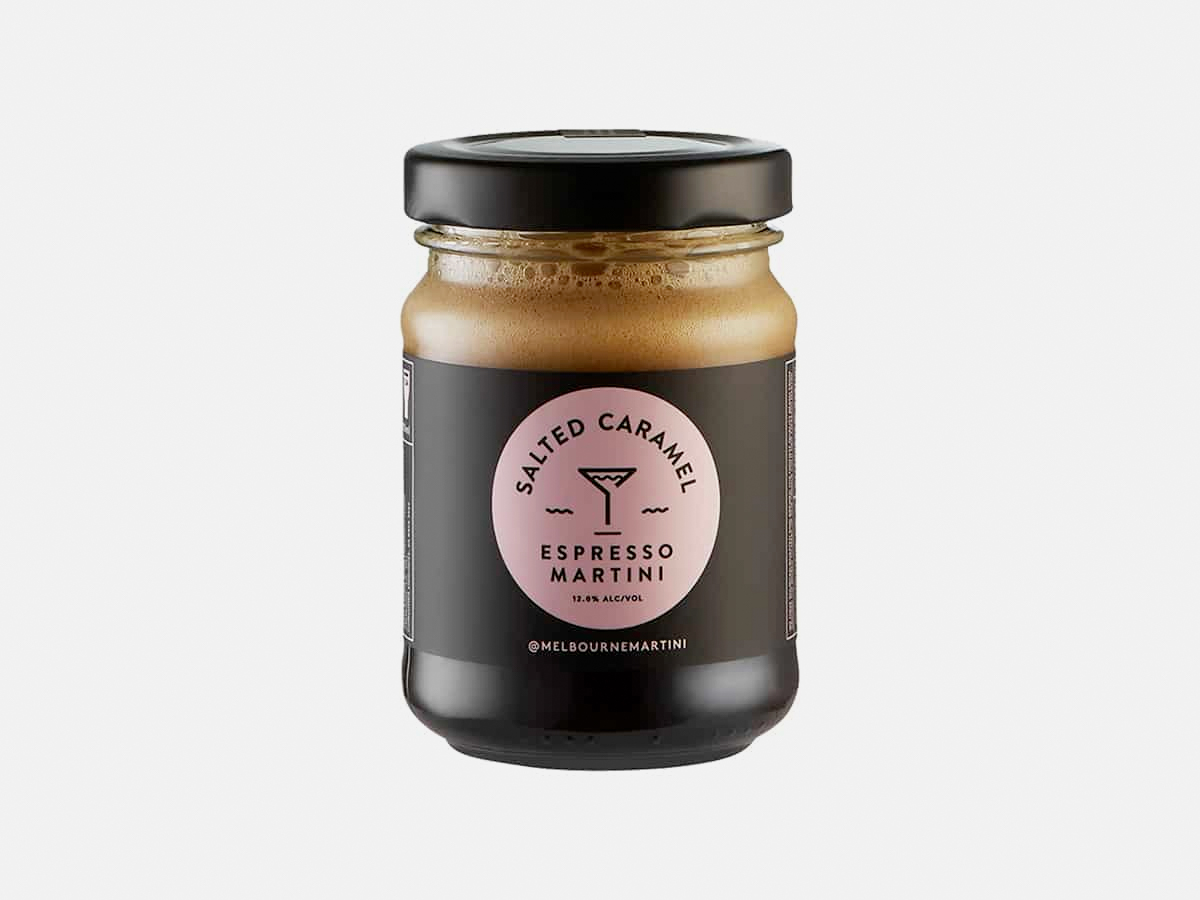 14. Melbourne Martini Salted Caramel Espresso Martini
Espresso Martinis have been basking in the spotlight for some time now, but this salted caramel blend from Melbourne Martini takes this delicious cocktail to a new level. The classic espresso martini is mixed with organic caramelised sugar and a hint of salt for that delicious sweet and salty flavour we all know and love. If you're looking for real "right from the bartender" quality – the team at Melbourne Martini has you covered with one of the tastiest pre-mixed drinks around.
Type: Martini
ABV: 12%
Country: Australia
Price: $29.99/4-pack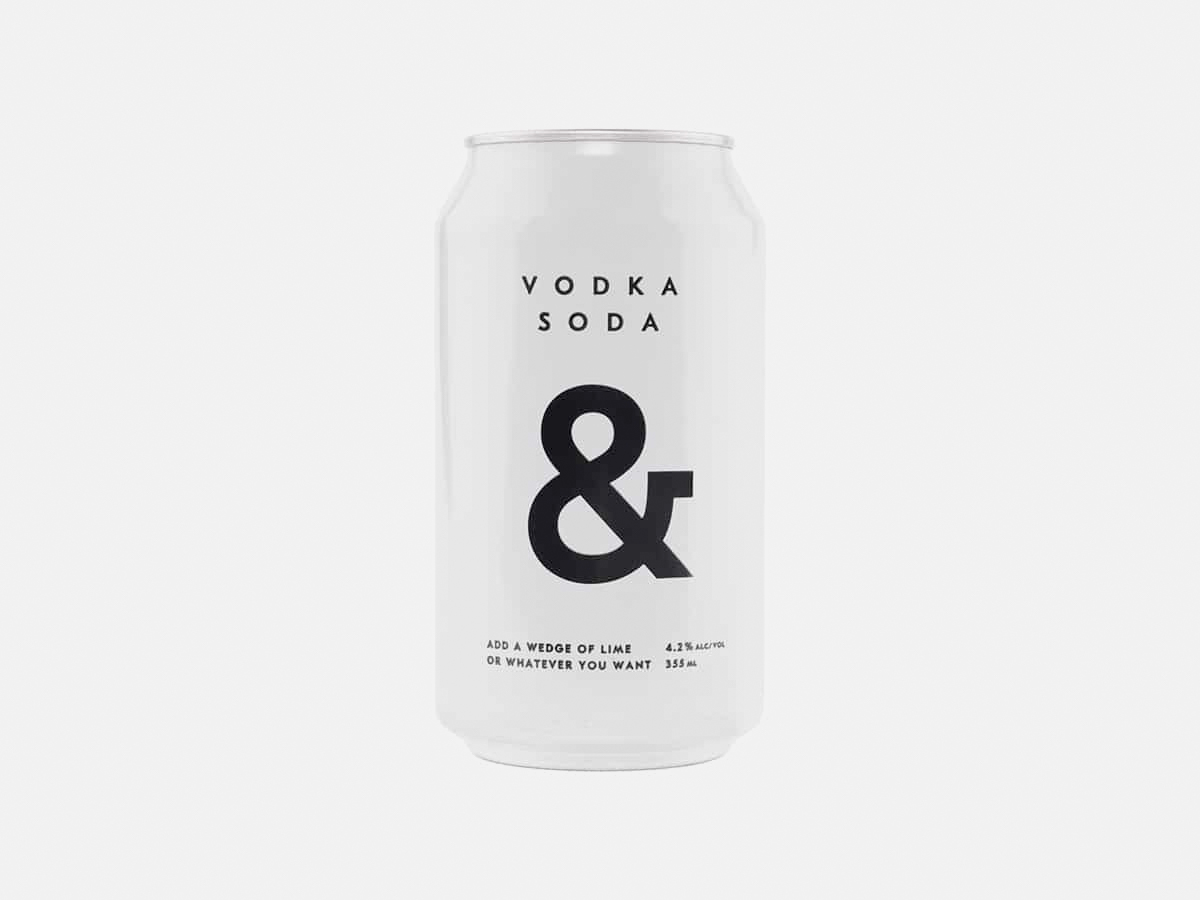 15. Vodka Soda &
Sometimes you just can't beat a classic. This vodka soda is precisely that – locally made vodka, no added sugar and no added flavours so you can enjoy the good stuff without any of the fuss. A guaranteed crowd-pleaser for any occasion, these are a summer staple for years to come.
Type: Vodka
ABV: 4.2%
Country: Australia
Price: $19.00/4-pack
16. Curatif Never Never Negroni
This Here is the World's Best 100 Bars List combines Mancino vermouth and triple juniper gin, an expertly blended homage to classic Italian aperitifs, which perfectly complements the iconic, bitter orange Campari flavour. A premium quality cocktail packaged into the convenience of a can – crack it open, close your eyes and feel as if you've been transported right into the heart of Italy's bar scene.
Type: Negroni
ABV: 18.8%
Country: Australia
Price: $49.99/4-pack
Make the Perfect Coffee At-Home with James Hoffmann Buy it here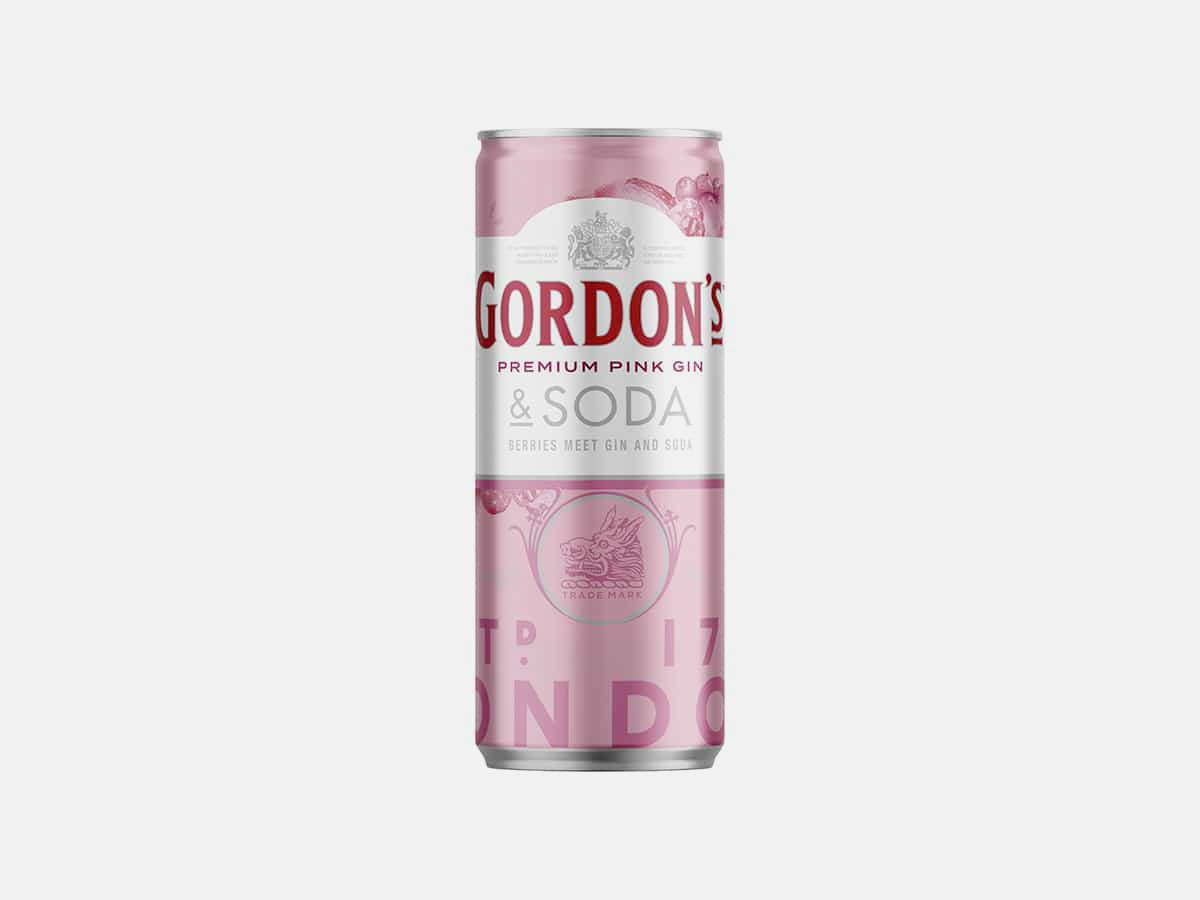 17. Gordons Premium Pink Gin & Soda
A sweeter and more accessible way to enjoy gin – Gordons Premium Pink Gin and Soda uses only the highest quality ingredients to create a drink that is seriously delectable and just as irresistible. Their blend of distilled pink gin with authentic berry flavours, lengthened with the crisp taste of soda, makes this a serious contender for the best pre-mixed drink of the summer.
Type: Gin
ABV: 4%
Country: England
Price: $14.95/4-pack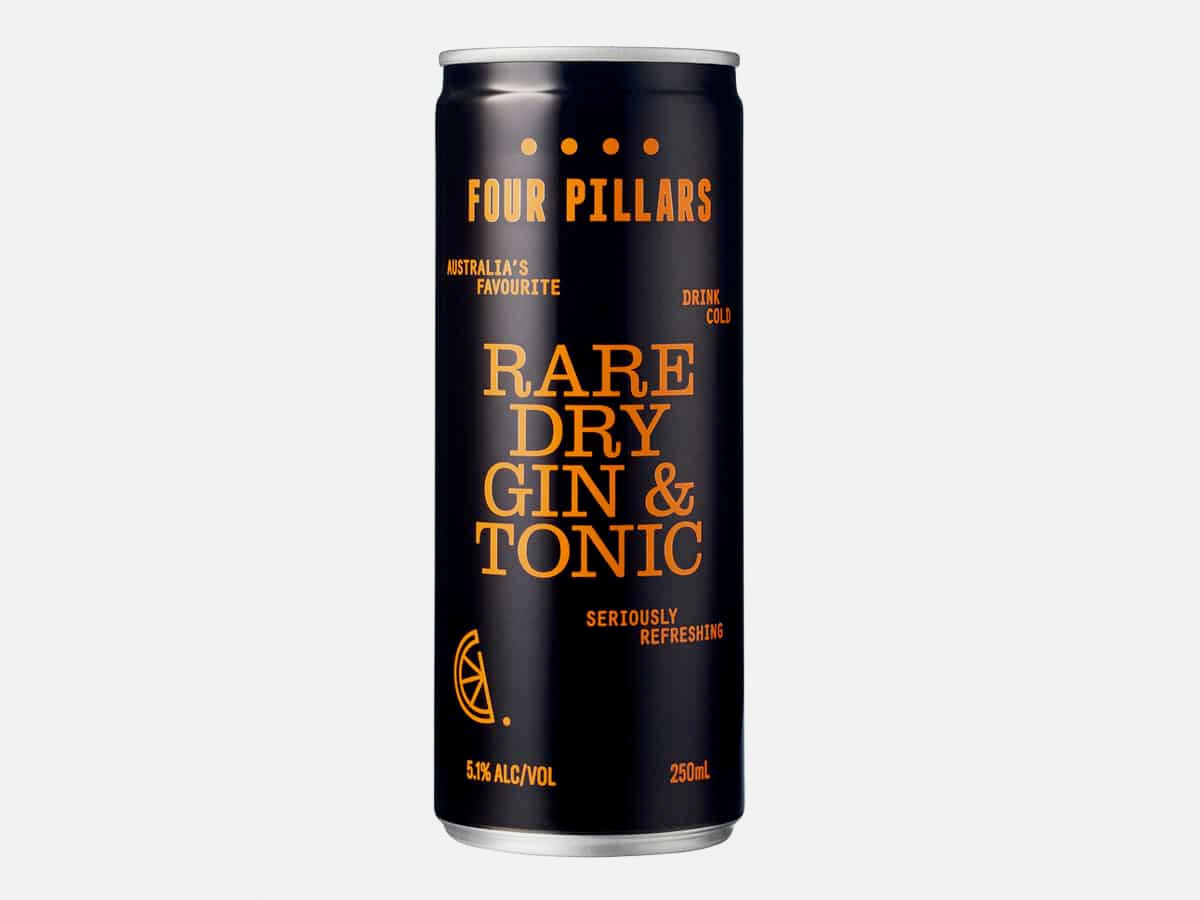 18. Four Pillars Rare Dry G&T
Taking the iconic flavours and pressing them into a can, Four Pillars Rare Dy Gin & Tonic is as close to a bartender-made cocktail you can find. This delicious and refreshing elixir adds extra fresh organic oranges to the distillation to replicate the brand's signature orange garnish.
Type: Gin
ABV: 5%
Country: Australia
Price: $27.99/4-pack
You'll also like:
9 Lowest Calorie Alcohols: Least Fattening Explained
24 Best Alcohol Delivery Services in Australia
Dirty Bucha is Alcoholic Kombucha Bursting with Flavour
General FAQs
What is the best vodka in a can?
The Vodka Soda & cans are the best vodkas in a can.
Which canned Negroni tastes the best?
The Never Never Negroni from Curatif is the best tasting Negroni.
What is the best tasting pre-mixed espresso martini?
Melbourne Martini's pre-mixed espresso martinis are the best tasting.
---
Featured Video from Man of Many