Bladnoch Finally Release Limited Edition Bicentennial Scotch Whisky in the US
New liquor import regulations in the USA have allowed The Bladnoch Distillery to finally release its limited-edition Bicentennial in the US market next month. With 700ml bottles finally allowed into the states, the Bladnoch Distillery makes sure the yanks get a taste of the Scottish Lowlands region. Limited to just 200 bottles, this is the rarest Whisky ever released by the historic distillery.
You'll Also Like:
Praise Be! The Gospel Rye Whiskey Rises From 100% Aussie Ingredients
The Only Way to Get Your Hands on the Ultra-Rare $1,950 Lark Legacy Whisky
Full List of Winners at the 2020 World Whiskies Awards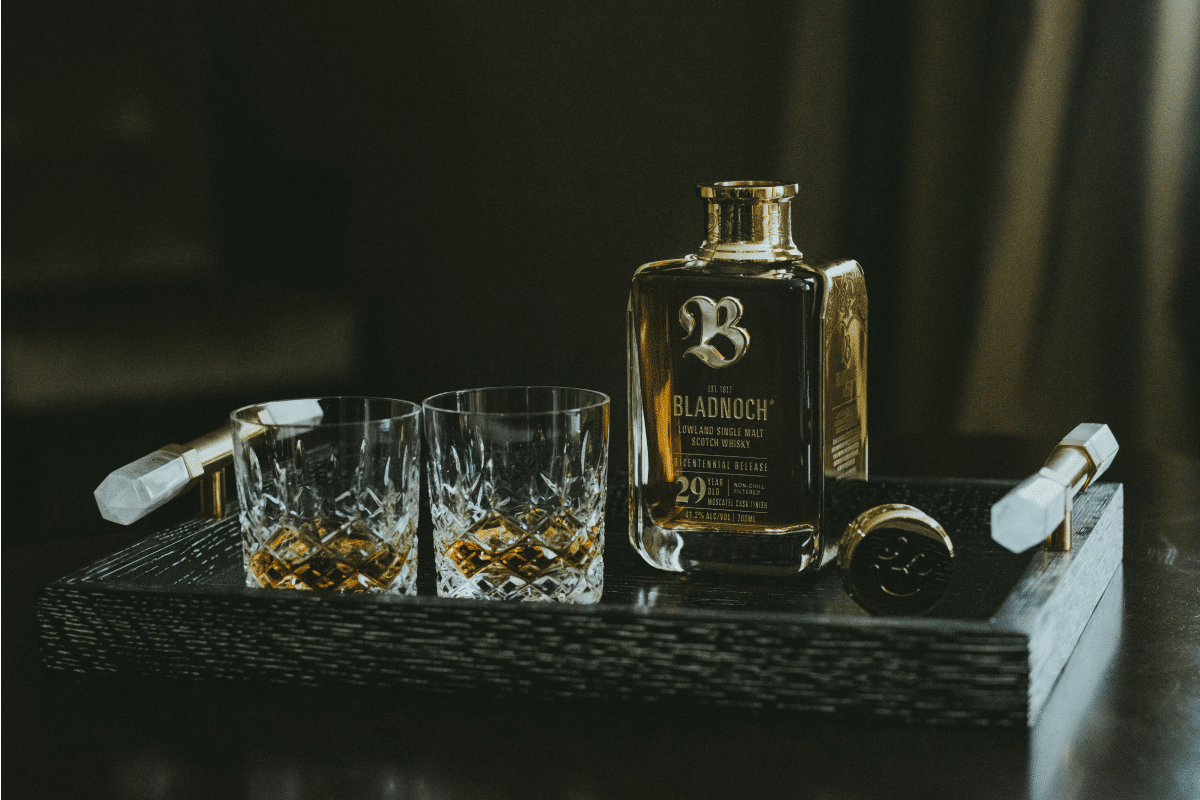 For the first time ever, changes in regulations will allow 700ml imports into the US, opening the floodgates for whisky distillers just like the revived legacy brand that is Bladnoch. Sourced from the Lowlands region, one of Scotland's oldest Whisky distilleries has crafted its bicentennial release whisky.
Celebrating the 200th anniversary of Bladnoch Distillery, which was back in 2017, by the way, master distiller Dr Nick Savage and owner David Prior are sending an extremely limited release of 200 bottles over to the US.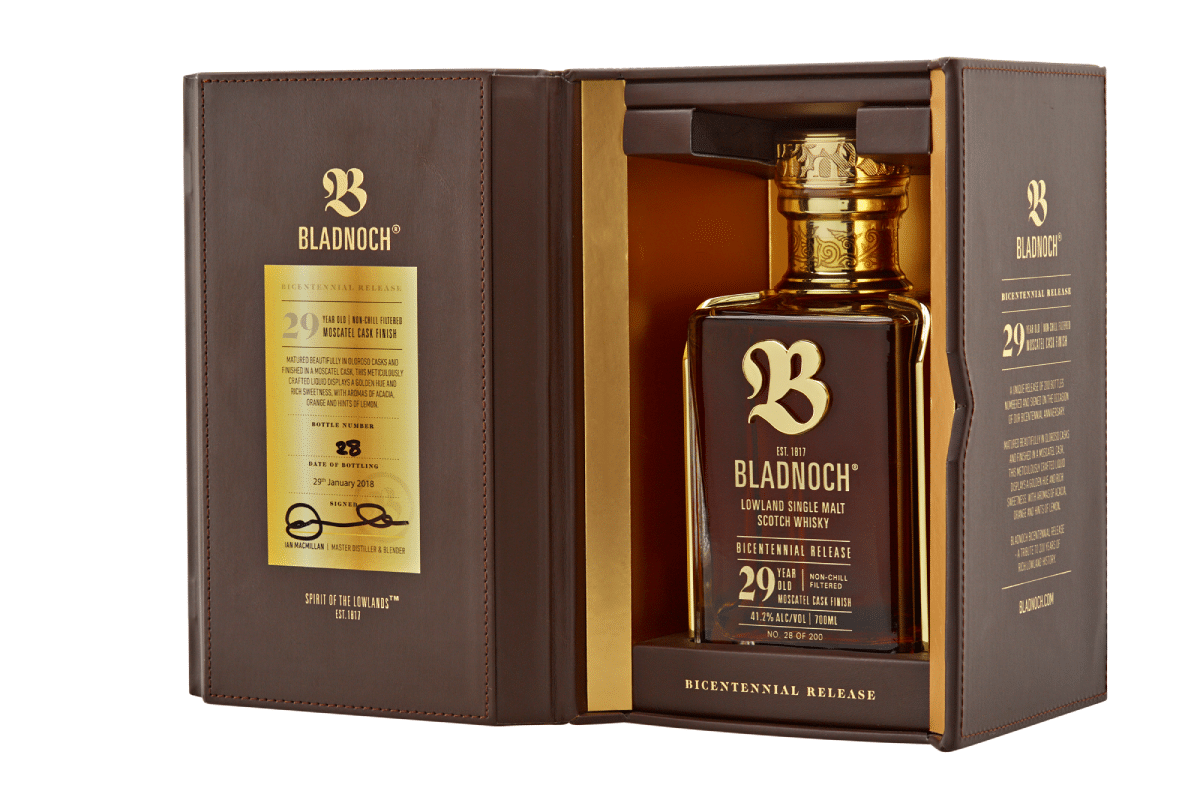 "We at Bladnoch are delighted to bring our rarest and oldest expression, The Bicentennial, to US shores. This incredibly exclusive Moscatel finished expression from 1988 will finally be available to the many US-based Bladnoch enthusiasts and collectors, in limited quantities this spring," shared owner David Prior, who acquired the distillery in 2015.
Considered the rarest Whisky ever released by the historic distillery, the Bicentennial release has been crafted from two barrels of 29-year-old Bladnoch Single Malt. Distilled way back in 1988, before being matured in Oloroso Sherry casks. Finished in ex Moscatel casks, the Bicentennial edition reveals sweet vanilla and ginger notes, alongside soft sherry flavours, dark chocolate, and a balance of sweet oak and a hint of ground black pepper. Each bottle is personally numbered and presented in gold plated bottles at 41.2% ABV.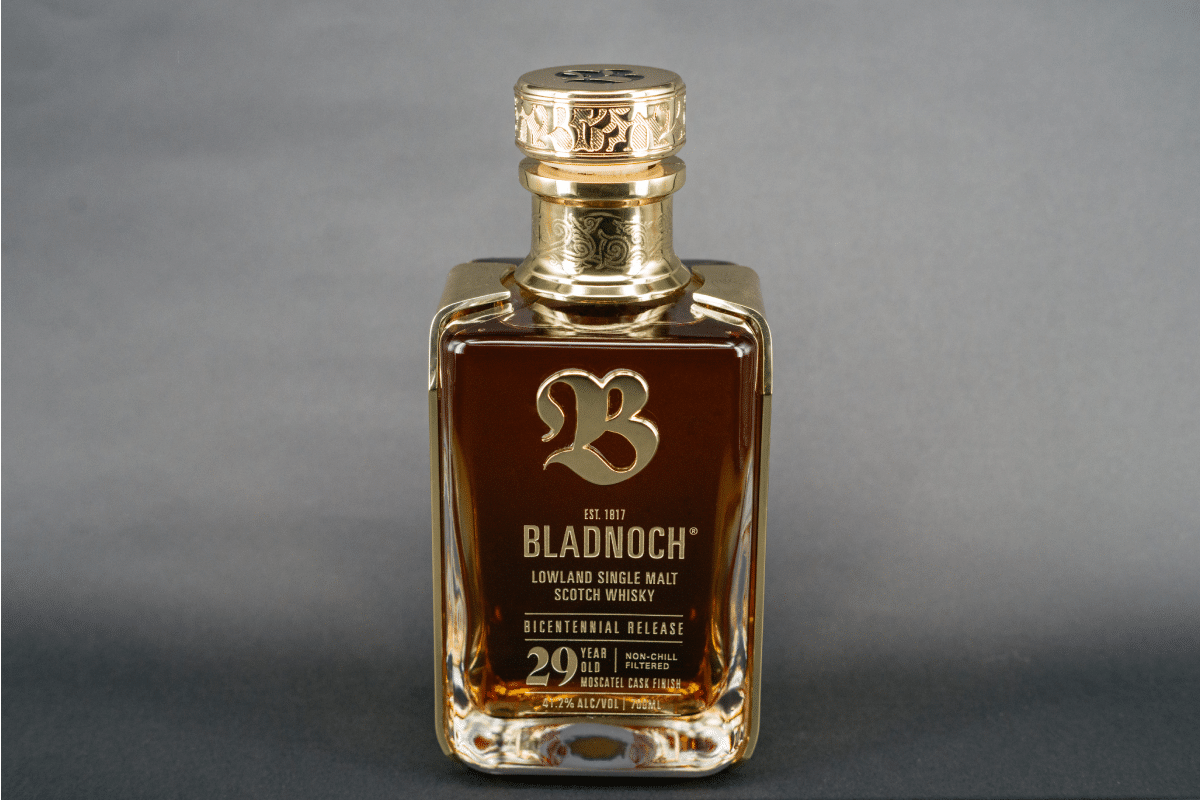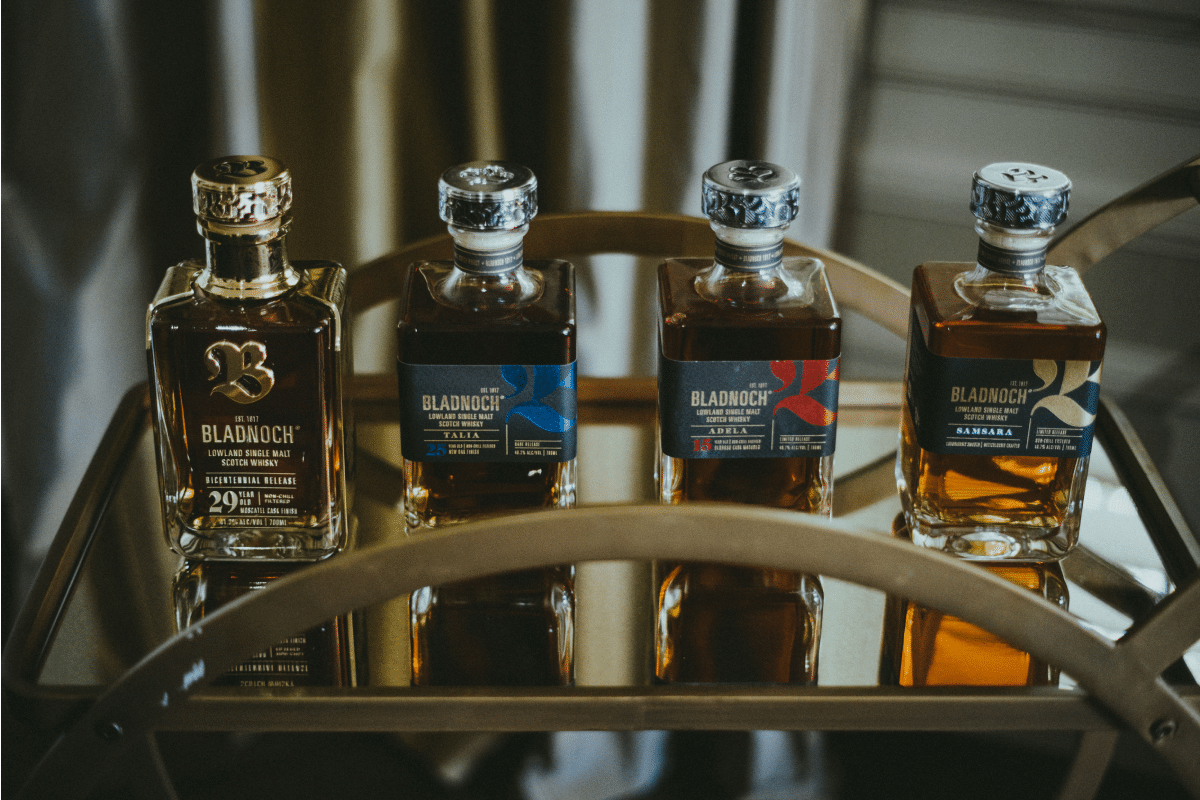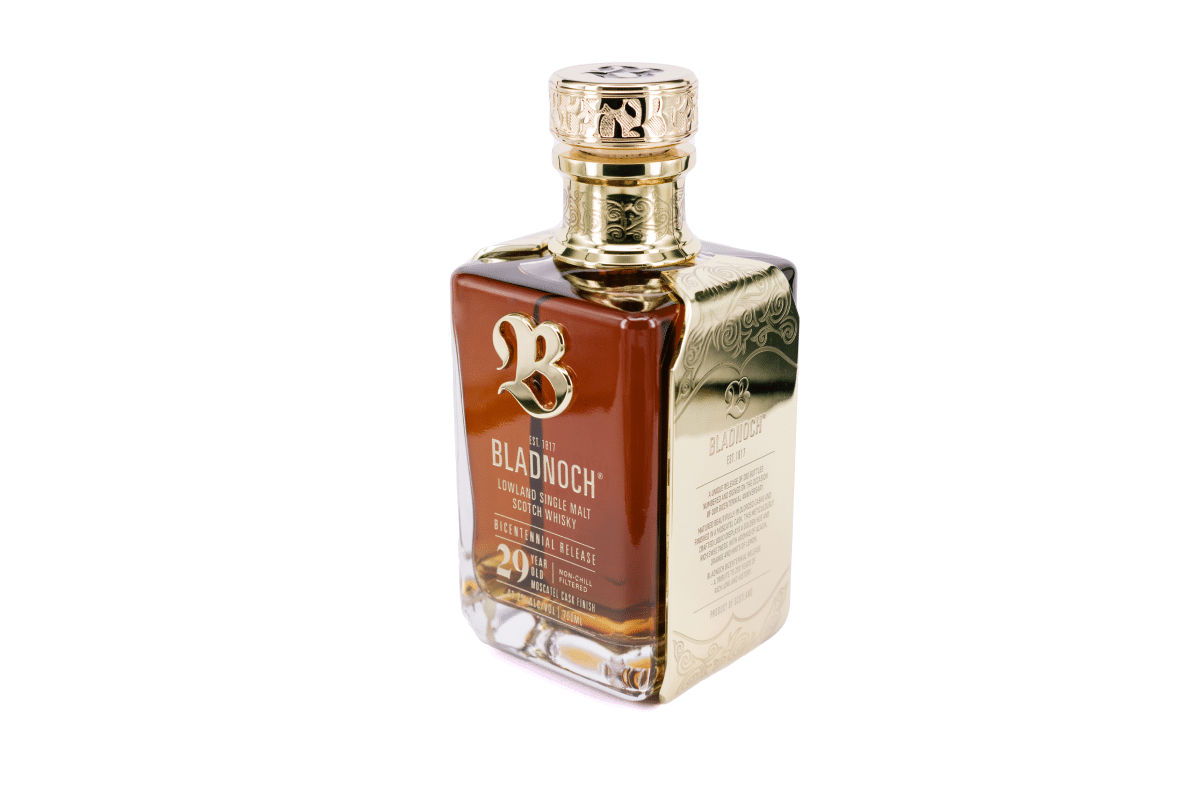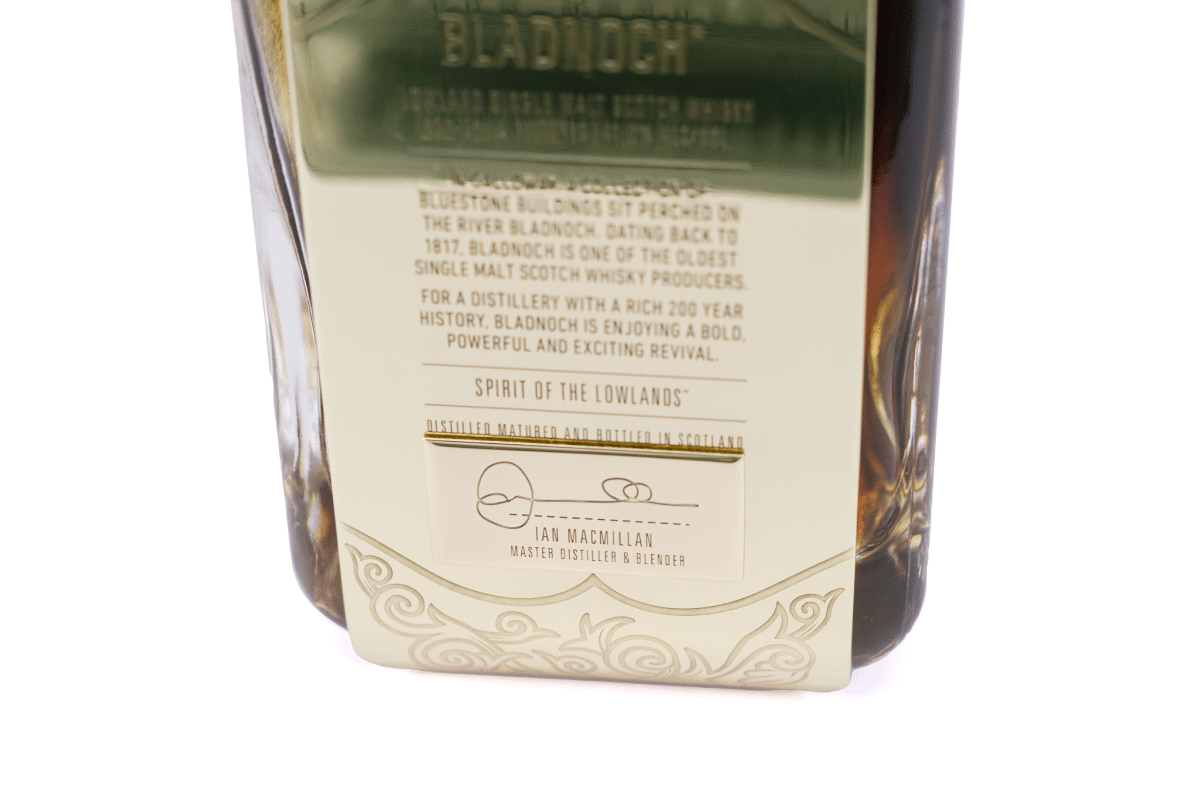 You'll Also Like:
Praise Be! The Gospel Rye Whiskey Rises From 100% Aussie Ingredients
The Only Way to Get Your Hands on the Ultra-Rare $1,950 Lark Legacy Whisky
NSW Scores Takeaway Booze Exemption for Good Friday and ANZAC Day