Joe Rogan Just Launched a CBD-Infused Beverage
No, this one doesn't include a dash of cartoon cough syrup to set your taste buds alight. All Kill Cliff needs is the enigmatic personality that is Joe Rogan to create this new age drink with 25mg of CBD. From America's undisputed clean energy drink champion, this brand new collaboration will align the king of podcasting with an incredibly unique, fiery pineapple fusion that will keep you as energised as the man himself.
You'll Also Like:
Joe Rogan's Insane $4.5 Million Bell Canyon Estate is Up For Sale
Craft Cartel's 100-Beer Carton is the Largest Case of Booze in Australia
Victoria Bitter & Volley Collab for the Ultimate Shoey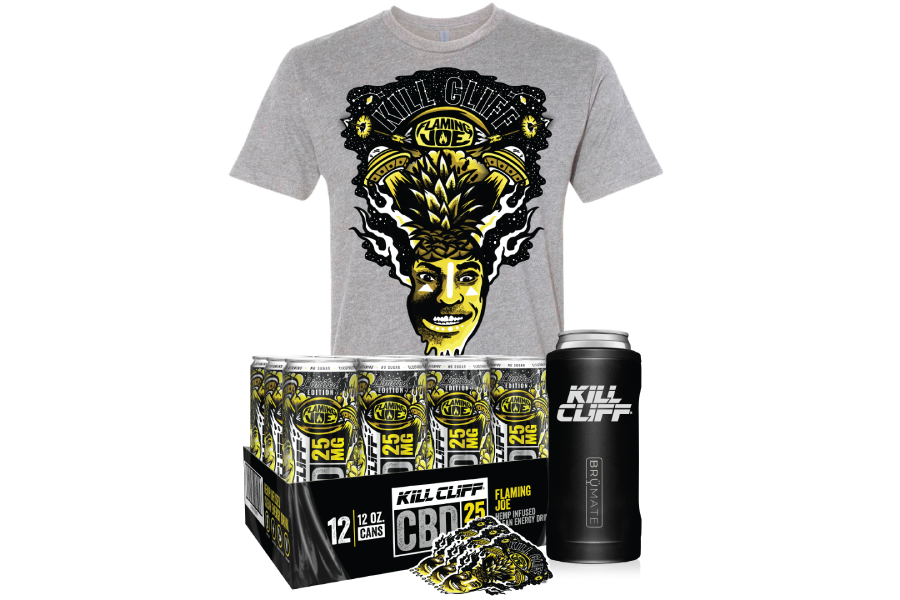 Unlike the Flaming Moe, initially know as Flaming Homer from The Simpsons Season 3, Episode 10, 1991, Kill Cliffs actually understand what they're doing when mixing drinks. From the home of America's undisputed clean energy drink champion, Kill Cliff proudly introduces the Flaming Joe. This incredibly unique collaboration with UFC commentator and podcast legend, Joe Rogan, fuses a unique, fiery pineapple flavour with contains 25mg of CBD, derived from 125mg of broad-spectrum hemp.
With plenty of other goodies inside like B-vitamins, electrolytes, and plant extracts, the best part about Kill Cliff beverages is that there is no sugar or artificial ingredients. Delivering a flavour that is both bold and spicy, the Flaming Joe will have you screaming "OH!" almost as if you've just witnessed the knock-out blow in a UFC pay-per-view main event fight.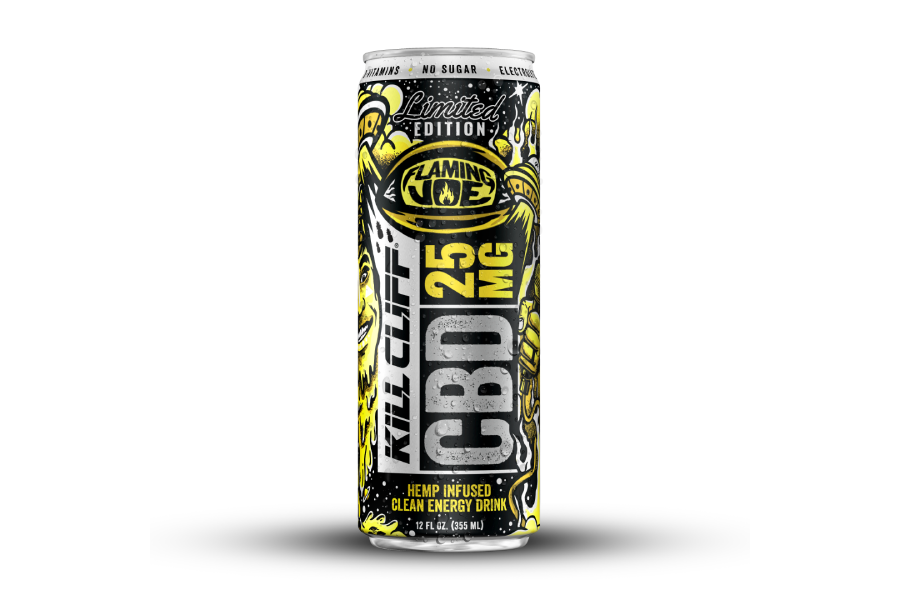 Backed by Joe Rogan himself, the new drink has continuously amazed the man behind the Joe Rogan Experience by "how much good you can get out of a 24-kilogram kettlebell and a can of Kill Cliff CBD." As a partner and power user of Kill Cliff beverages, Cliff president John Timar said it only made sense to work together and create twelve ounces of liquid magic.
Describing their collaboration with Joe as a "really cool experience," Timar congratulated Jerry Barker and Mitch Brown, who "did a remarkable job nailing the flavour concept and creating an awesome can design worthy of this product." A wickedly cool design that's also available in t-shirt form!
Now available to order from the Kill Cliff CBD website, you can crush your cravings with the all-new Flaming Joe flavour, or pick out old favourites like Strawberry Daze, Mango Tango, The G.O.A.T and Orange Kush. If you're looking to add something a little extra to your Flaming Joe, then check out their delicious list of cocktail and mocktail recipes below.
Kill Cliff Flaming Joe Cocktail/ Mocktail List
Hawaiin Bonfire
1 part Kill Clif CBD Flaming Joe
1 oz Mezcal
1/4 oz Malibu Rum
1/4 oz Fresh Lime Juice
1 oz Prosecco
Garnish with Jalapeno + Pineapple
Spicy Sweet & Sour
1 part Kill Clif CBD Flaming Joe
1 oz Bourbon Whiskey
1/4 oz Lemon Juice
Garnish with Pineapple
Spicy Pina Colada
1 part Kill Clif CBD Flaming Joe
1 oz White Rum
1 oz Dark Rum
2 oz Coconut Cream
1 cup Pineapple
Garnish with Pineapple
(Non-Alcoholic) Spicy Pina Colada
2 parts Kill Clif CBD Flaming Joe
1 part Coconut Cream
1 part Pineapple
Garnish with Pineapple
(Non-Alcoholic) Hawaiin Bonfire
1 part Kill Clif CBD Flaming Joe
1/4 oz Fresh Lime Juice
1/4 Cup Orange Juice
Garnish with Jalapeno + Pineapple
Rim with Cayenne Pepper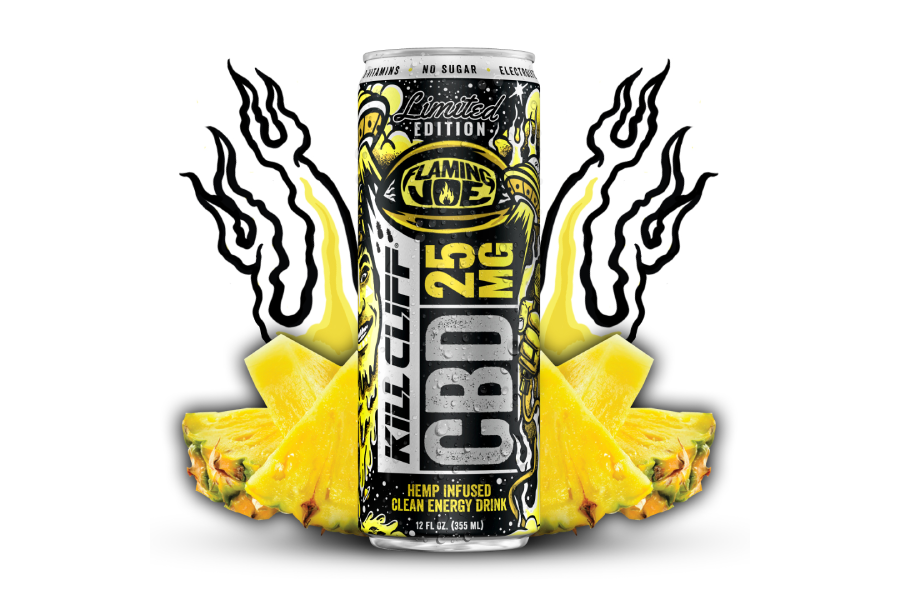 You'll Also Like:
Joe Rogan's Insane $4.5 Million Bell Canyon Estate is Up For Sale
Craft Cartel's 100-Beer Carton is the Largest Case of Booze in Australia
Victoria Bitter & Volley Collab for the Ultimate Shoey