Sullivans Cove Whisky Named World's Best … Again
For another year, tiny Tasmanian distilling concern Sullivans Cove has proved that its the little booze engine that could, by winning World's Best Single Cask Single Malt for the second year running at the World Whiskies Awards.
Though it may seem like every whisky has a bevy of awards to its name these days (read our in-depth story on it here), the World Whiskies Awards are the only ones worth their salt, and are considered the industry standard when it comes to judging distilleries' outputs for each year.
The winning ten-year-old cask of Sullivans Cove French Oak, numbered TD0217, took out the top spot, following their win for the same category last year with a cask of their 16-year-old American Oak expression. The celebrated distillery, which sits a short drive out of Hobart, made huge waves worldwide when they won World's Best Single Malt in 2014.
This takes their total awards from the prestigious body to three and makes them the only distillery in the world to win World's Best Single Cask Single Malt twice.
"This is one of the younger whiskies that we've bottled at ten years old, and it just goes to show that the whiskies we're bottling now are as good as anything we've ever released," says Managing Director, Adam Sable.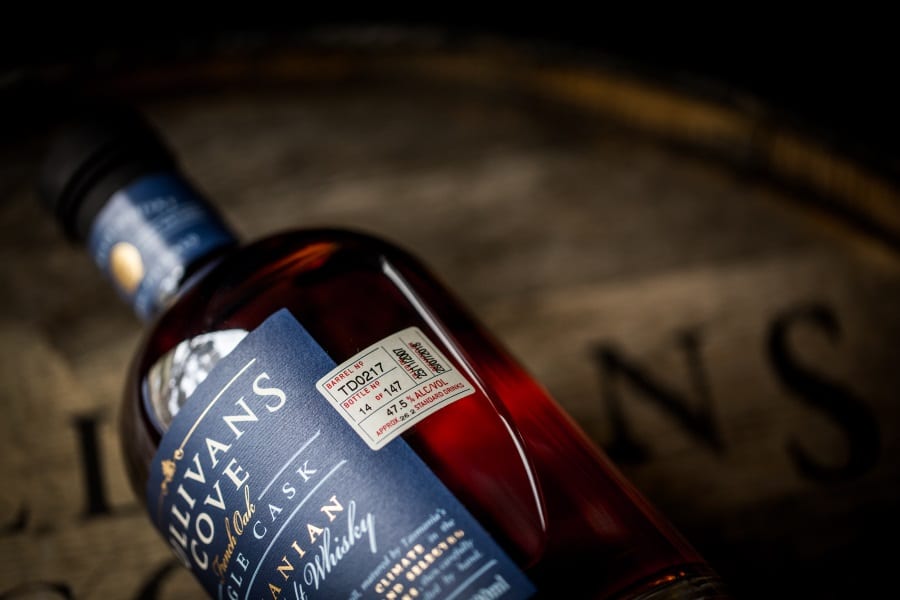 Anybody hoping to get their hands on a bottle of the liquid gold will face a few roadblocks, however. About half of the winning cask was packaged in 200mL miniature bottles and sold as part of a gift pack released to Sullivans Cove's mailing list members last year, with only 147 full-sized bottles made available from the distillery's cellar door.
"There'll be some pretty happy people out there", continues Sable. "I love the idea that it went into the gift pack in the 200ml bottles, because it gives more people a chance to taste it," he said.
---
Featured Video from Man of Many
---
"Huge congratulations have to go to our whole team, including our tasting panel, who check every cask at regular intervals to determine when and if they're worthy of a Sullivans Cove label, and the optimal time for bottling."
Production Manager Heather Tillott says, "We identified this cask as a really special one as soon as we tasted it. We knew it was worth entering in competitions as a really beautiful example of a younger Sullivans Cove French Oak style with all the dark maple syrup and treacle character we look for, combined with lots of prunes and plums and a lovely weight to is as well. That richness comes from the beautiful Australian fortified wine that was previously aged in the cask, which balances brilliantly with the dried spice tannin of the French oak timber."
---
Featured Video from Man of Many