Floyd Mayweather Just Bought His 5-Week Old Grandson a Diamond-Encrusted Rolex
Some people have too much money. Boxing giant Floyd Mayweather has just purchased his five-week-old grandson Kentrel Jr. a diamond-encrusted Rolex, making him possibly the youngest owner in history.  The new-born is the prize fighter's first grandson, so understandably, Floyd was keen to splash out. According to reports, the bespoke Rolex Oyster Perpetual Datejust has a starting price of AUD$57,000.
You'll also like:
2019 Christmas Gift Guide – The Traveller
Floyd Mayweather vs Logan Paul: Everything We Know So Far
Deejo's Customisable Pocket Knives Are the Perfect Holiday Gift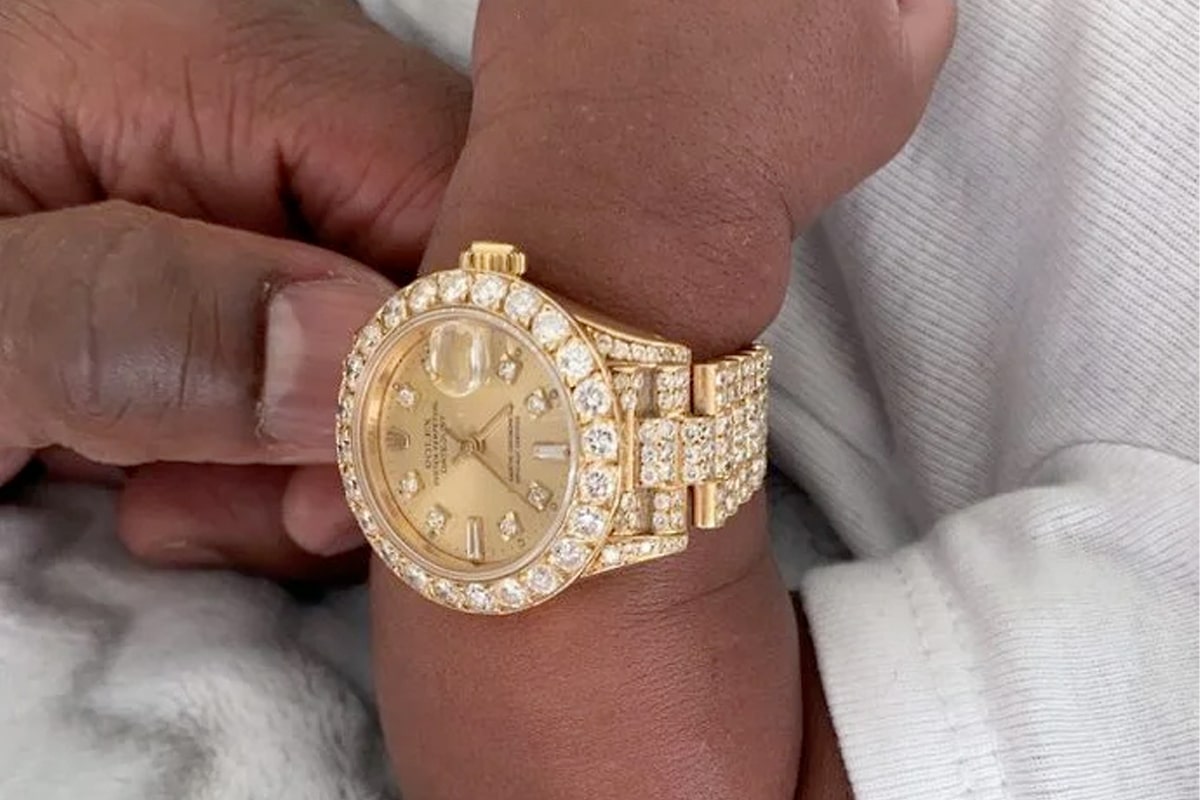 The son of Mayweather's eldest daughter Iyanna Mayweather, more commonly known as "Yaya", Kentrel Jr. appears to be well looked after. In addition to scoring a prized luxury timepiece, the five-week-old has also found himself travelling aboard a private jet and enjoying the very best of the luxury lifestyle. But the generosity should come as no surprise.
'Money' Mayweather has an extensive collection of watches, with the most lucrative of which being valued at almost AUD$25 million. It appears the 50-0 fighter is attempting to pass down his passion to the next generation of Mayweathers, doing so in trademark 'Money' fashion.
It's the latest in a series of strange moves from Mayweather. The iconic boxing champion recently Amalfi Beach Club Petitions for Private Section of Bondi on fighting YouTuber Logan Paul, his brother Jake Paul and rapper 50 Cent this year, after announcing his comeback out of retirement. Mayweather's bout with Logan paul was originally set for February 20, but has now been postponed to a later date.
You'll also like:
2019 Christmas Gift Guide – For Mum
Floyd Mayweather vs Logan Paul: Everything We Know So Far
Heineken's New Robot Esky Brings You Beers on Demand