11 Best Acai Bowls in Melbourne
For the uninitiated or if you happen to be living under a rock or have never seen Instagram, the humble acai bowl is a thick smoothie-based bowl, usually topped with granola and fresh fruit and is usually so beautifully presented that you'll sign up for Instagram just so you can post it. Jam-packed with nutrients and low in carbs, it's fast becoming every health-conscious melbournians go to for brekky. Don't let FOMO get the better of you and check out the best spots to grab an acai bowl in Melbourne.
RELATED: These are the best vegan restaurants in Melbourne right now.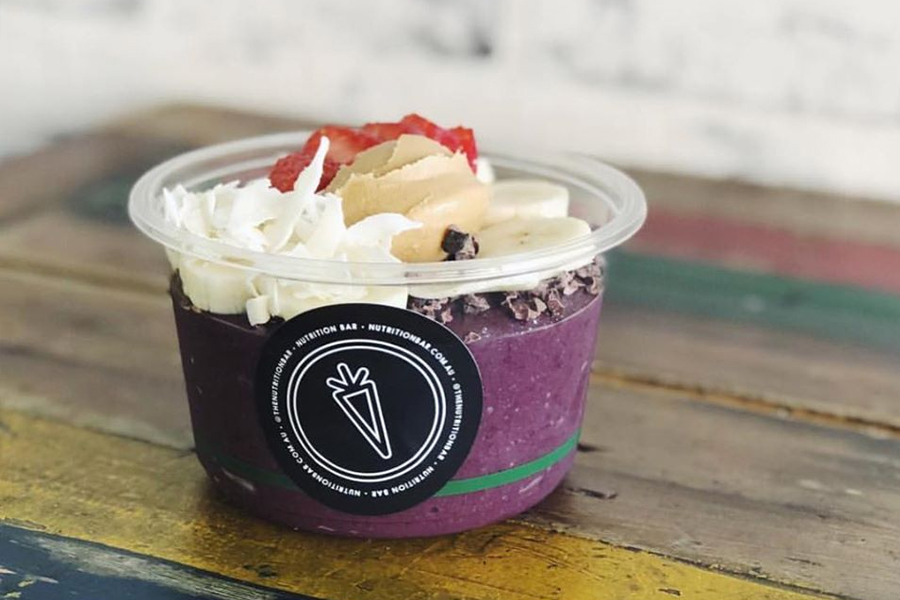 1. The Nutrition Bar Windsor
It truly is a health addict's haven at The Nutrition Bar in Windsor. Green smoothies, salads, protein shakes, guilt free desserts and of course the mighty acai bowl. They offer four tasty acai bowls including the original blended acai and coconut water with banana, blueberries, and caramelised buckinis. The green bowl with spinach and kale, protein bowl for gym junkies and the peanut butter bowl with cacao nibs and strawberries.
Address: 166 Chapel Street, Windsor VIC 3181
Phone: +61 3 8528 5995
Opening Hours: 8am – 3pm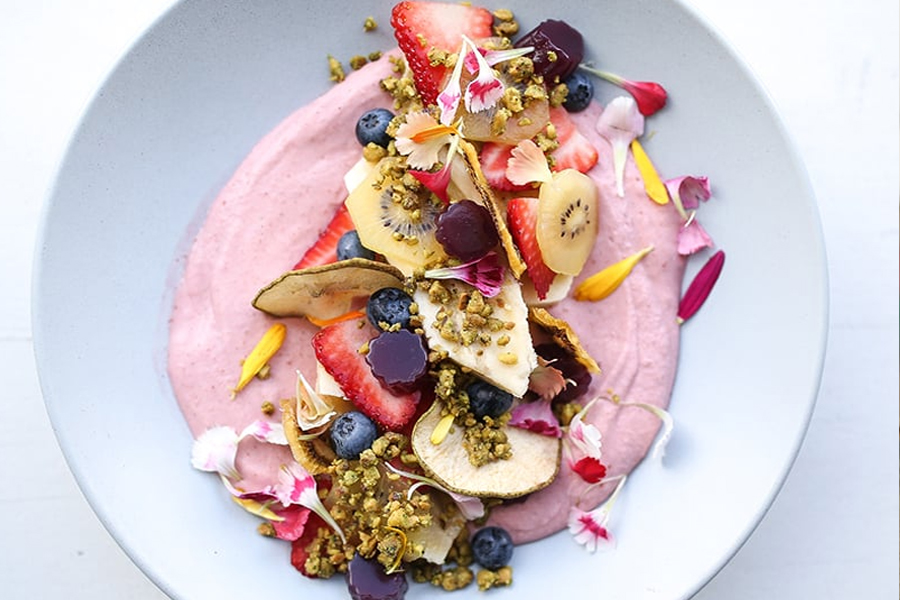 2. Fourth chapter
This bright and airy café is the perfect spot to pull up for some brekky. Fourth Chapter offers a whole lot of tasty food and coffee but you should definitely try the acai bowl with coyo, berries, coconut water, granola, and peanut butter or the mango match bowl for something a little different including, coconut milk, macadamias, mango, almond butter and more.
Address: 31 High Street, Prahran VIC 3181
Phone: +61 3 95102277
Opening Hours: 7am – 4pm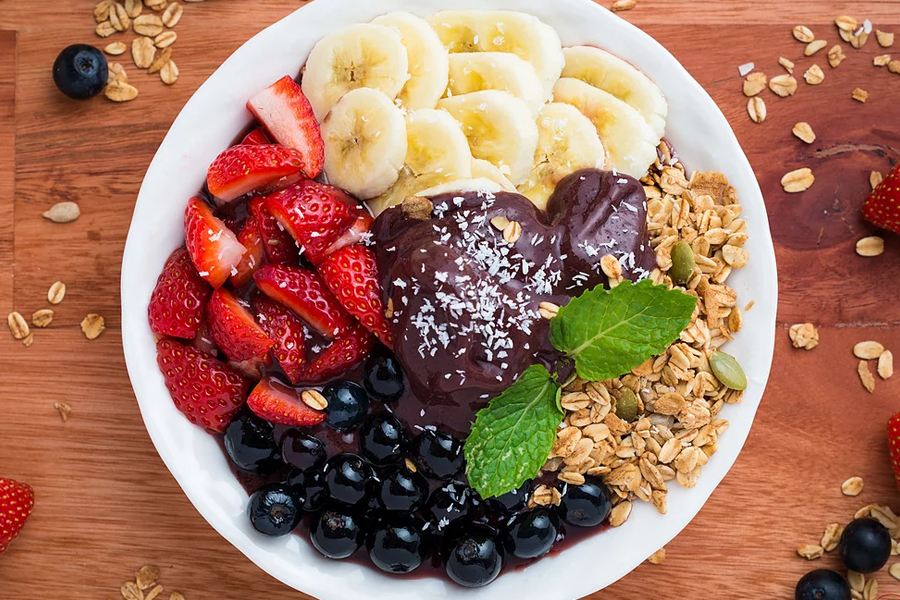 3. Tropicana Juice
Tropicana Juice has been serving up acai since the early 2000's and uses only organically certified berries for some of the best acai bowls in Melbourne. Try their Amazon Bowl for your daily dose of organic acai, whipped into a sorbet and topped with bananas and toasted muesli. Add some extra toppings to really make it your own with a mixture of berries, chia seed, green tea powder and peanut butter.
Address: 213 Elizabeth Street, Melbourne VIC 3000
Opening Hours: 7am – 8.30pm
---
Featured Video from Man of Many
---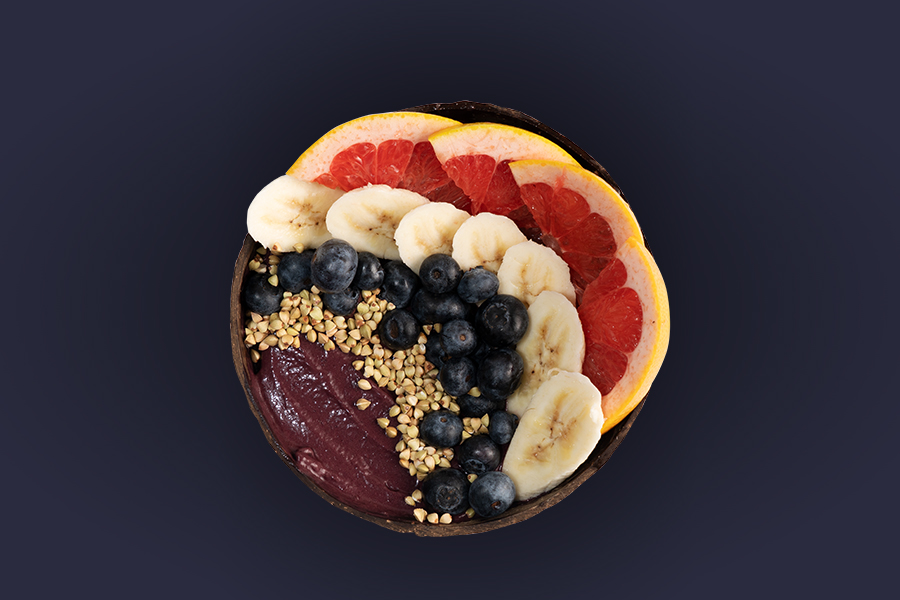 4. Acai Brothers Port Melbourne
Acai Brothers in Port Melbourne is like a acai bowl mecca, where you can probably get just about any type of acai bowl you could want. You've got your original acai bowl, salted caramel bowl, spiced porridge bowls, mango passionfruit bowl, raw grapefruit bowl, lemon meringue bowl, cinnamon spice bowl, choc treat yo'self bowl, berry nice bowl and that's not even all of it.
Address: 299 Bay Street, Port Melbourne VIC 3207
Phone: +61426696299
Opening Hours: 6.30am – 4.30pm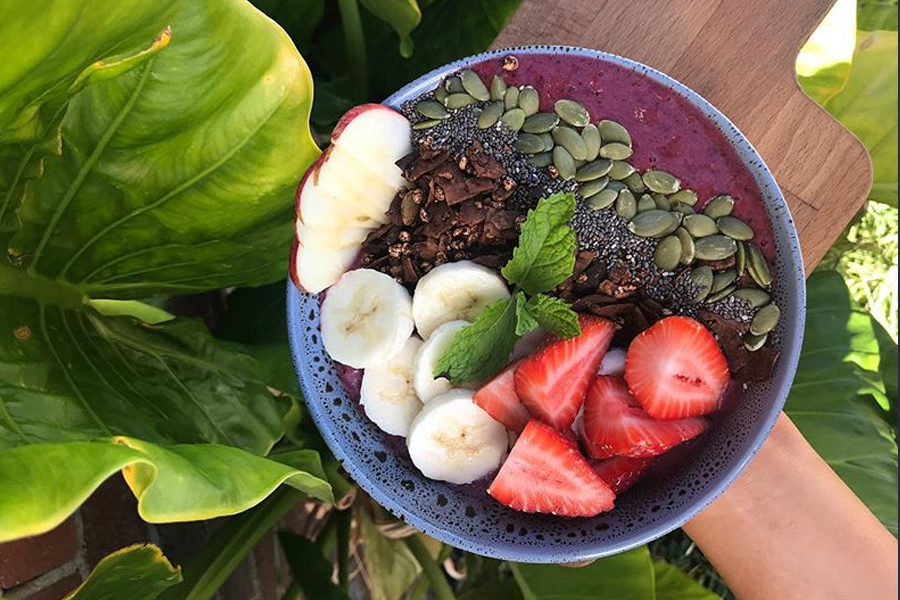 5. Waratah Organics
Try out Waratah Organics the next time you're on the hunt for a new brekky spot, for one of the best acai bowls Melbourne has to offer. Acai berries are blended into a sorbet and topped with seasonal fruit, buckwheat kernels, millet puffs, chia seeds and finished with flaked coconut. By the time you're finished you'll feel like you've done your body a huge favour.
Address: 1224 Burwood Hwy, Upper Ferntree Gully VIC 3156
Phone: +61 3 87195982
Opening Hours: 8am – 4pm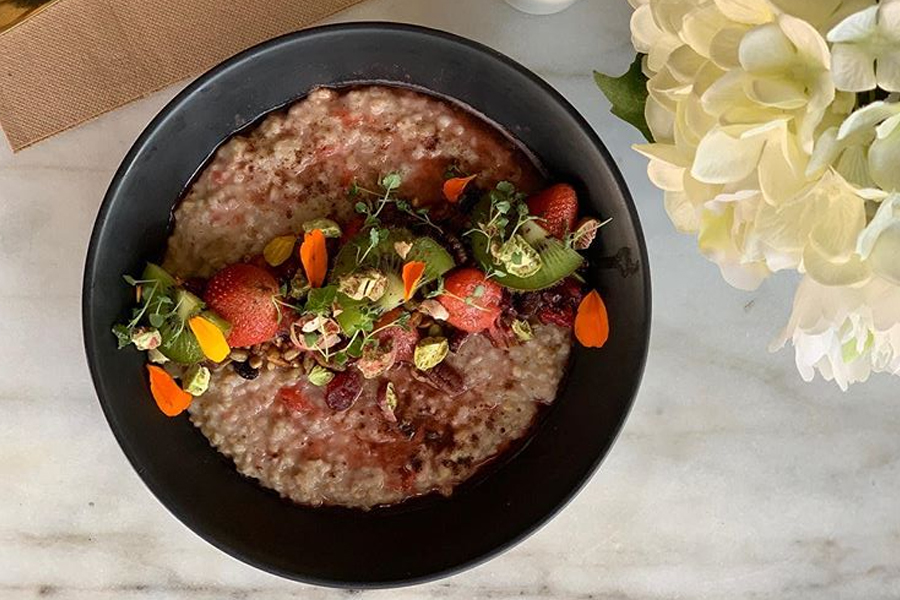 6. Serotonin Eatery
If you are a serious health junkie then get down to Serotonin Eatery for a fresh and fruity acai bowl to wake you up in the morning. Not only do they nourish your body with food, but they also have an exercise centre and education platform. Go for the galaxy acai bowl which is not only pretty to look at but includes loads of antioxidants with toasted granola, pistachio dust, fresh fruit, and a coconut magnum ice cream.
Address: 52 Madden Grove, Burnley VIC 3121
Phone: +61 3 9108 1507
Opening Hours: 8am – 4pm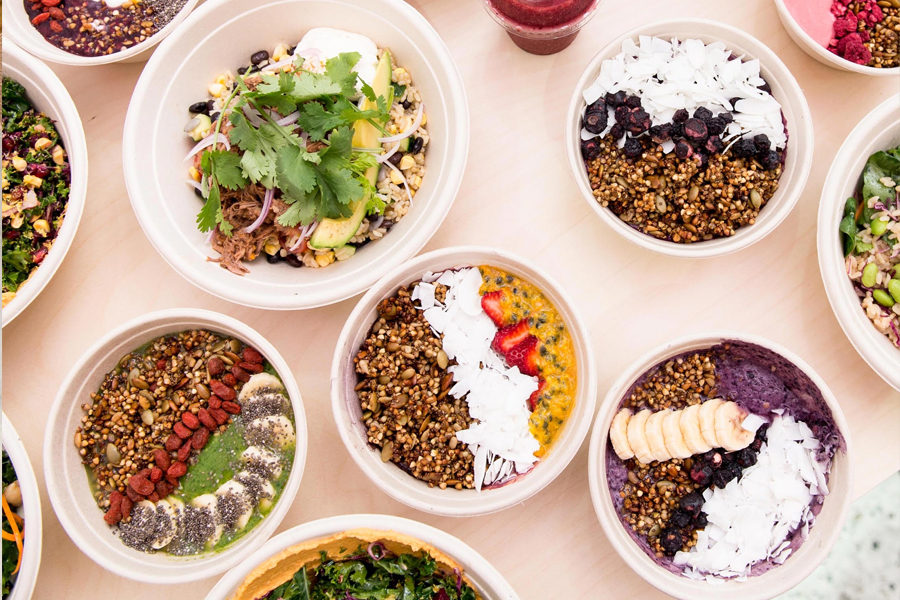 7. Bowls Baby
If you want acai bowls then baby, you're in the right place. Bowls Baby wants to be your everyday pitstop for when you want fast, good, healthy food made for nourishing your body. Grab the Original Baby for a acai berry treat which includes, banana, blueberries, date paste, natural peanut butter, almond milk and topped with house made granola.
Address: 35 Rose Street, Essendon VIC 3040
Phone: +61 3 8256 3360
Opening Hours: 8am – 8pm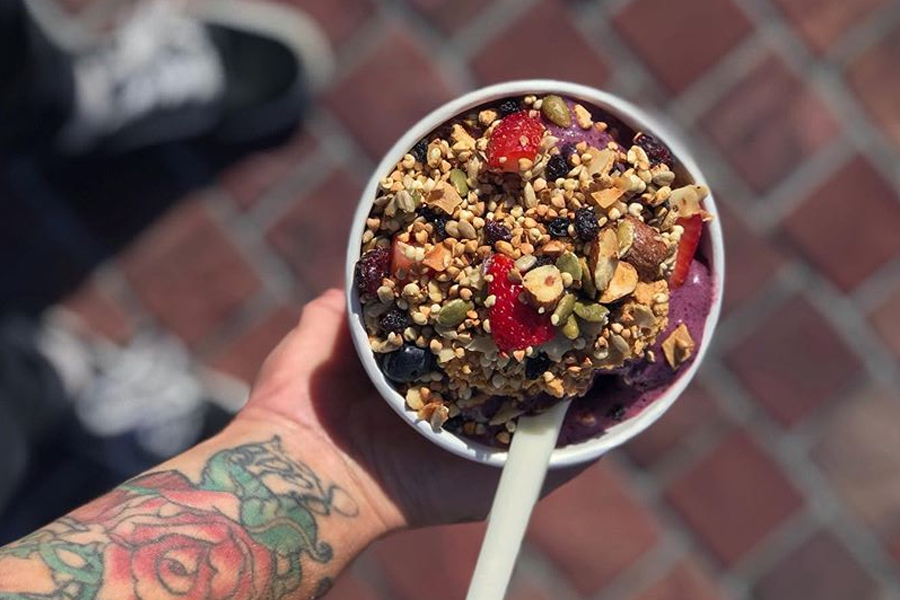 8. Laneway Greens
If you're after simple, quality and sustainable acai bowls in Melbourne, then Laneway Greens should already be your local. Do your body a favour and grab the Acai and Seasonal Fruit Pot which includes delicious cooling acai sorbet, banana, blueberries, almond milk, and house made almond granola.
Address: 89a Swan Street, Richmond VIC 3143
Phone: +61 3 9428 3453
Opening Hours: 10am – 8pm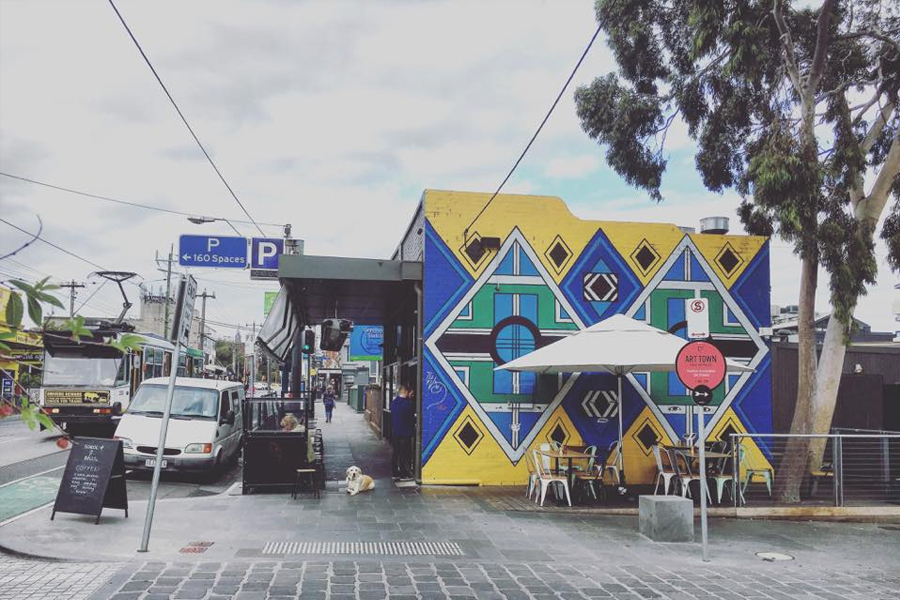 9. School of 7 Bells
Grab one of the best acai bowls in Melbourne at School of 7 Bells. Perfectly located for a tasty morning take out on your way to work or school, Bells will have you feeling good and full with their Brazilian acai bowl, featuring banana, pomegranate, honey with spelt agave, granola and strawberries so you know it's choc full of nutrients and antioxidants.
Address: 33-35 Chapel Street, Windsor VIC 3181
Phone: +61 3 9521 5535
Opening Hours: 7am – 4pm
10. Einsteins 251
If you've never heard of Einsteins 251, well you better get down there and take a gander at their impressive menu which also includes one of the best acai bowls in Melbourne. Healthy good tasting food and a great atmosphere, it's sure to become your regular. Try the organic acai bowl with guarana, banana, fresh fruit topped with house granola.
Address: 251 Hawthorn Road, Caulfield North VIC 3161
Phone: +61 3 9939 5135
Opening Hours: 7am – 4pm
11. Monk Bodhi Dharma
Housed in a converted bakehouse, Monk Bodhi Dharma is all about healthy eating and living with an extensive vegetarian menu and a bangin' acai bowl to boot. Start your morning off with a burst of fruit and energy with Monk's acai bowl including, organic acai, banana, berries, maca, mesquite, lucuma, almond milk and granola. It's also gluten-free and vegan!
Address: 202 Carlisle Street, Balaclava VIC
Phone: +61 3 9534 7250
Opening Hours: 7am – 5pm
You'll also like:
---
Featured Video from Man of Many